54 healthy lunch ideas for work- save yourself money and eat healthier by making your own lunch. Get a ton of lunch ideas including cold salads, hot lunches, granola bars, snacks and soups! Simple and healthy lunch recipes.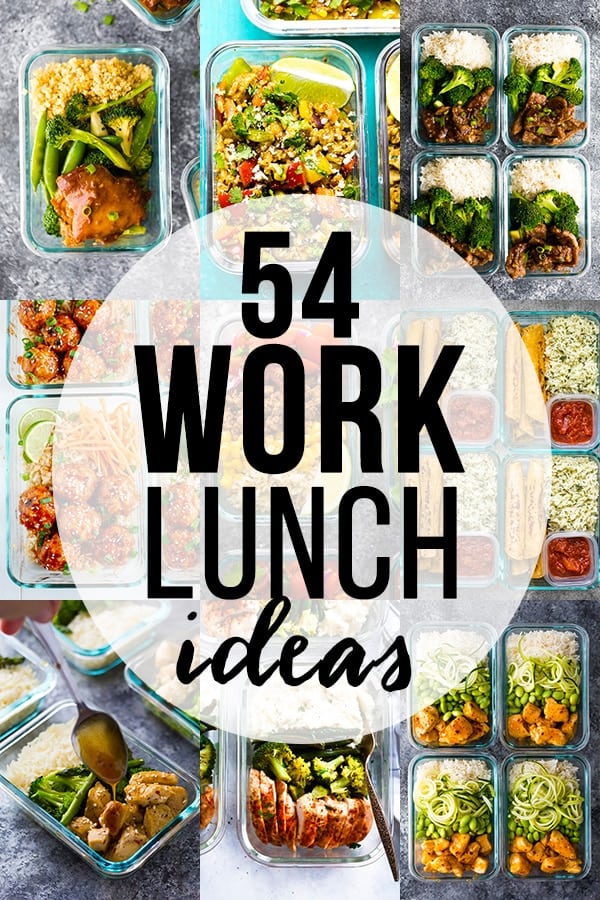 Are you stuck in a work lunch rut?
Then look no further, because you're about to find a TON of healthy lunch ideas for work!
I used to find myself completely lost for work lunch ideas when we didn't have dinner left-overs, and it led to me buying lunch more often than I'd like.
Since initially posting this round-up in 2015, Sweet Peas & Saffron has become completely focussed on prep ahead meals with a strong focus on work lunch ideas.
This round-up has been updated (May 2018) with some new favorite work lunch ideas.
These healthy lunch ideas for work are nutritious, delicious, will travel well, and will last in the fridge until lunch time! Here's some lunch inspiration!
Don't forget to pin this post to save it for later!
Cold Salad Lunch Ideas
All of these salads have a few things in common: healthy, delicious, they have some staying power, and they are portable! Perfect for lunches, although I would probably keep the dressing and avocados separate until just before you eat them 🙂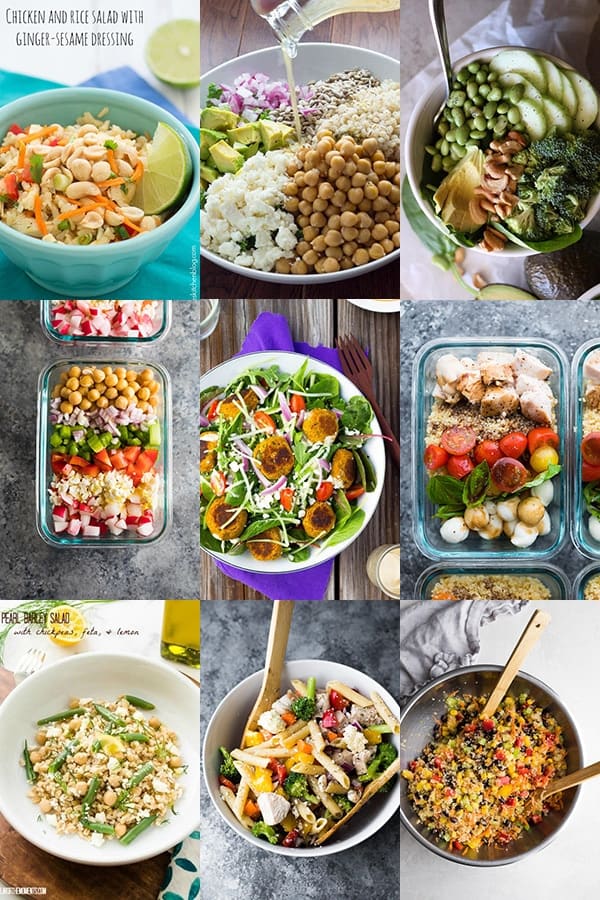 Hot Lunch Ideas
Cook these lunch recipes ahead and re-heat at lunch! These hot lunches are going to make your lunch feel a bit more of a meal. These recipes are portable, healthy and have a good dose of protein to keep you feeling full.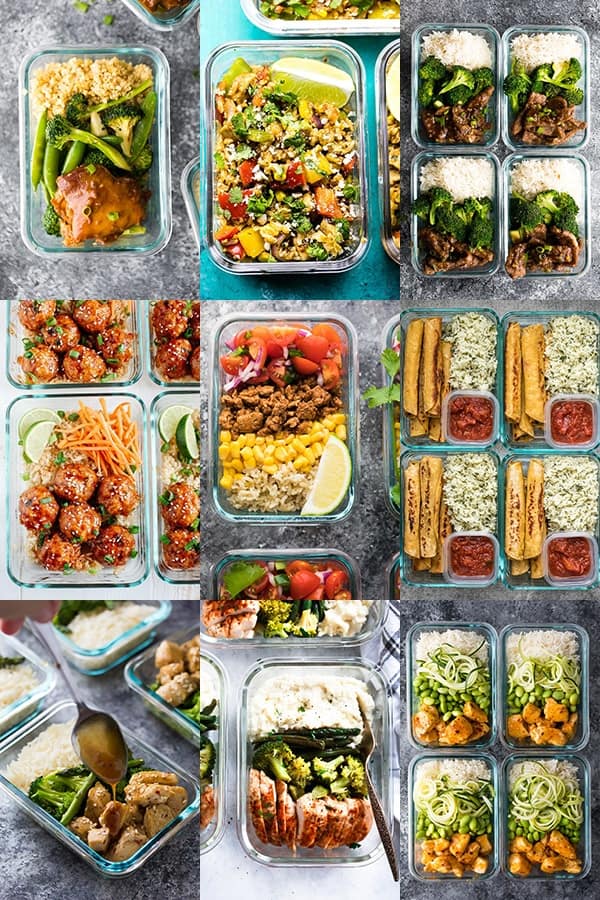 Granola Bars & Energy Bites
Hands up if you spend too much money on granola bars! Me me me!! I would much prefer to make my own from scratch, and I'm feeling inspired by all of these creative granola bars and energy bites: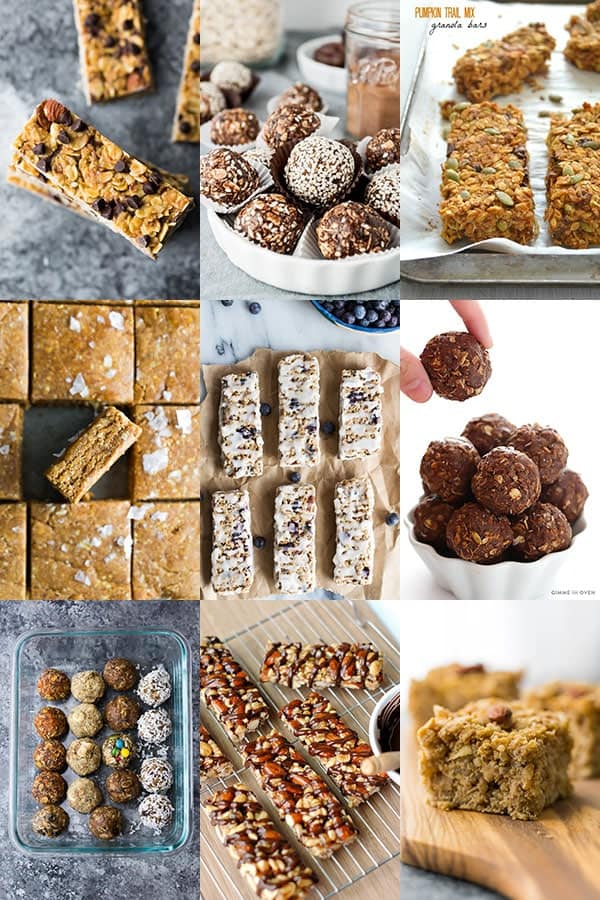 Muffins & Snacks:
Let's call this the 'misc' category! Here's some healthy and delicious muffins and snacks!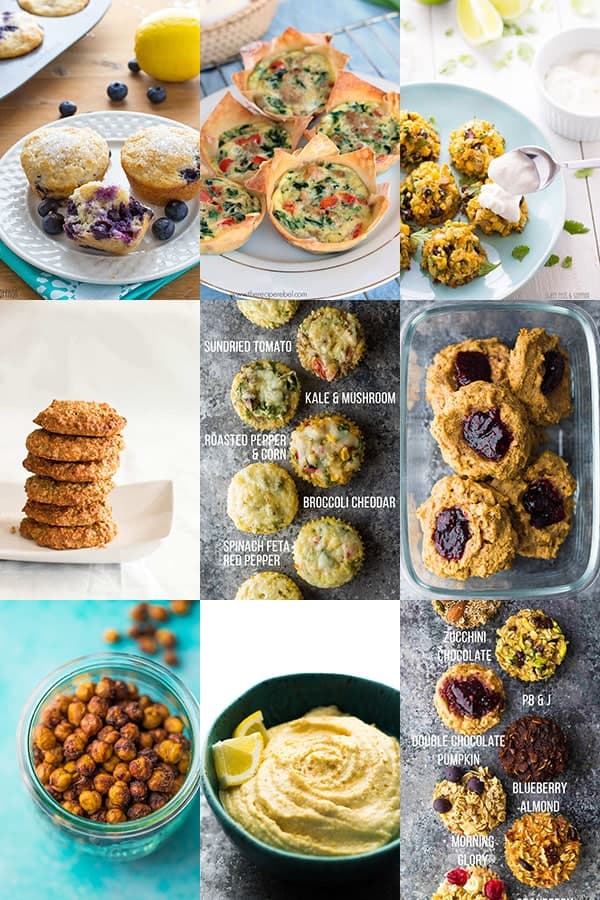 Sandwiches & Wraps
Sandwiches and wraps…these seem like they would keep in the fridge until lunch, perhaps leaving the condiments separate until just prior to serving.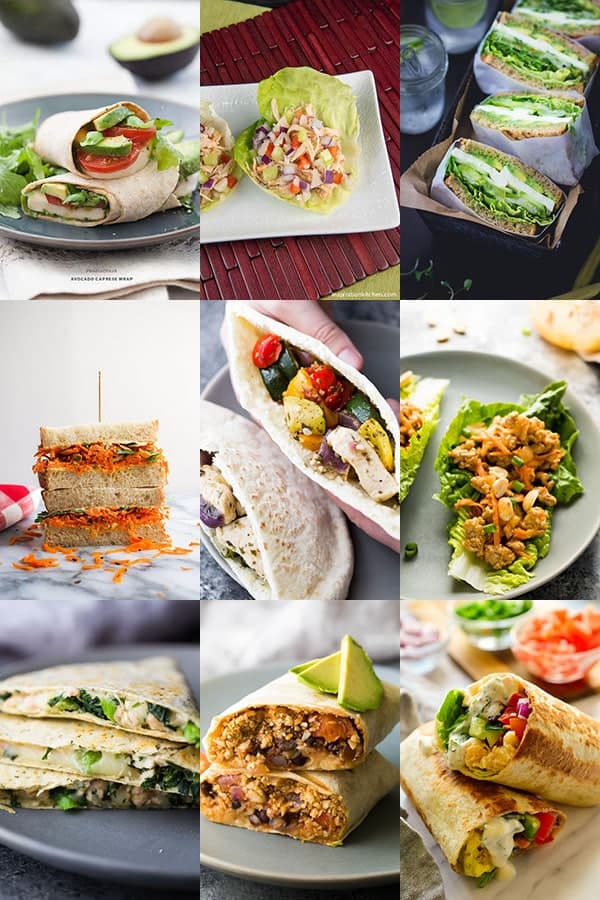 Soups
Probably my favorite type of lunch 🙂  If you have a good microwave-safe dish with a lid, they aren't too difficult to transport to work. Heat them up in the microwave, and you have a healthy and delicious warm lunch!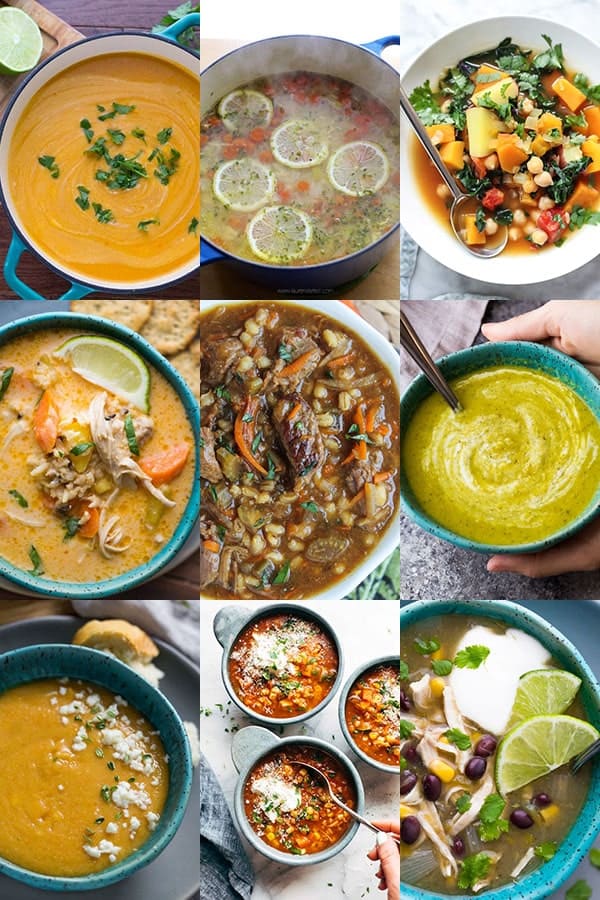 54 Healthy Lunch Ideas For Work
Easy chickpea Buddha Bowls are tasty work lunch idea that is super easy to prepare! Packed full of veggies and lots of protein to keep you full and satisfied.