3 ways you can add variety to your meal prep- perfect if you are sick of eating the same thing over and over!
The number one most common question I get asked about meal prep: "do you really eat the same thing four days in a row?"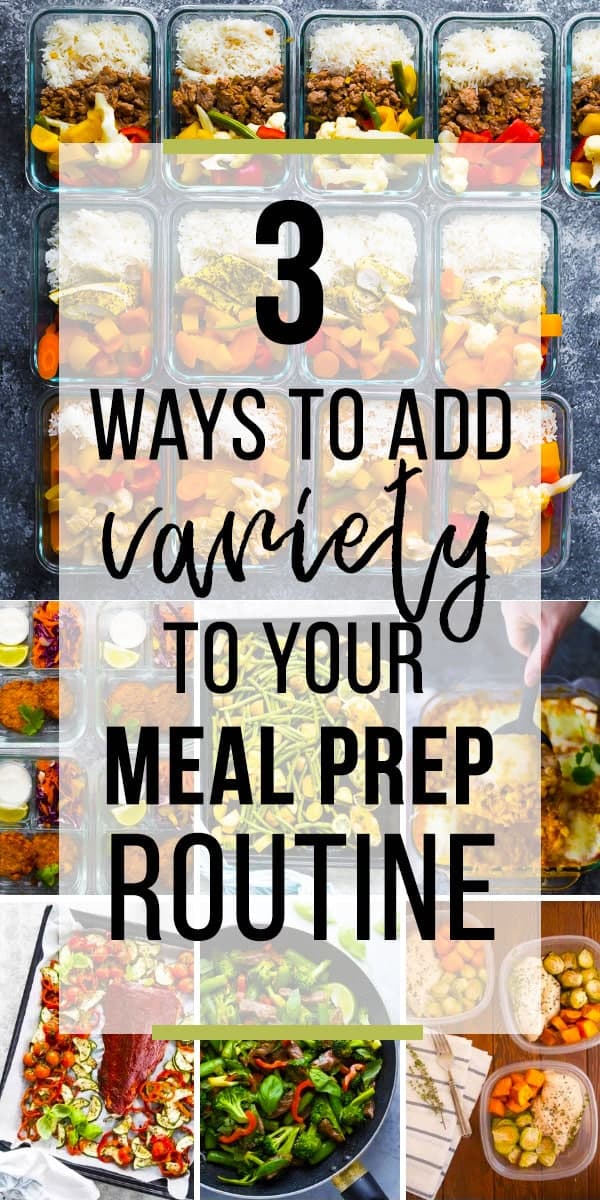 Do I? Sometimes! But often, I don't. I want to share three simple tricks you can use to change your meals up, while still being efficient on Meal Prep Sunday.
Let's discuss!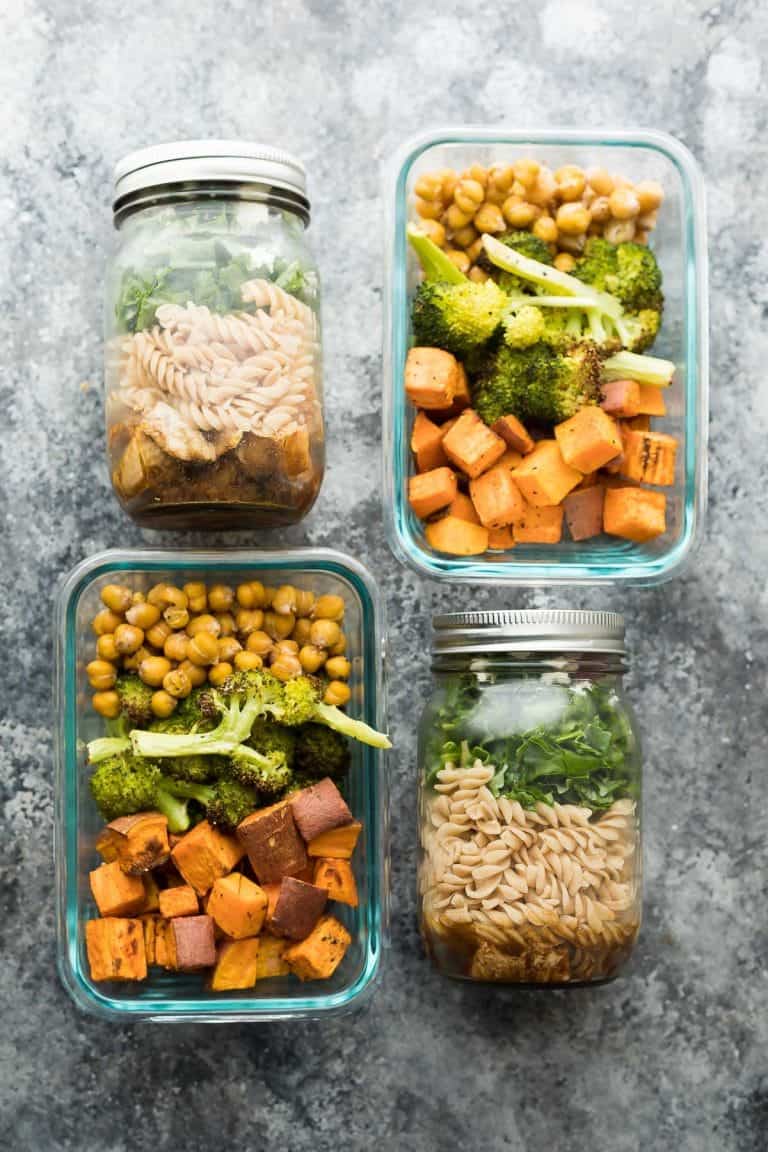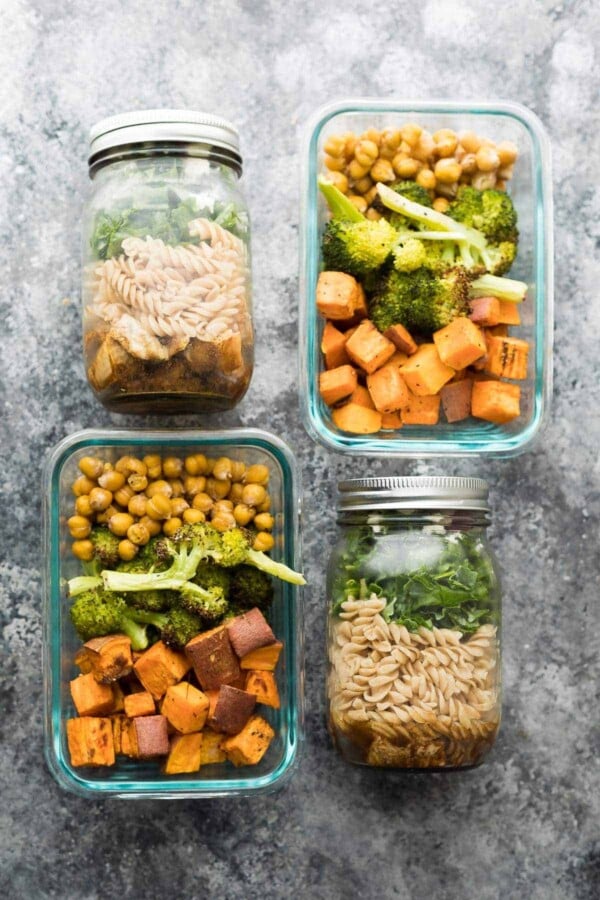 1. Prep two options at the same time
If you've participated in our Lunch Prep Challenge, you know this one! By being strategic with the recipes, we can prep overlapping ingredients or methods and create completely different flavors.
My favorite ways to do this? Split two recipes on a sheet pan and bake at the same time OR cook one stir fry but split it and use two different sauces.
Prep 2 Options Recipes: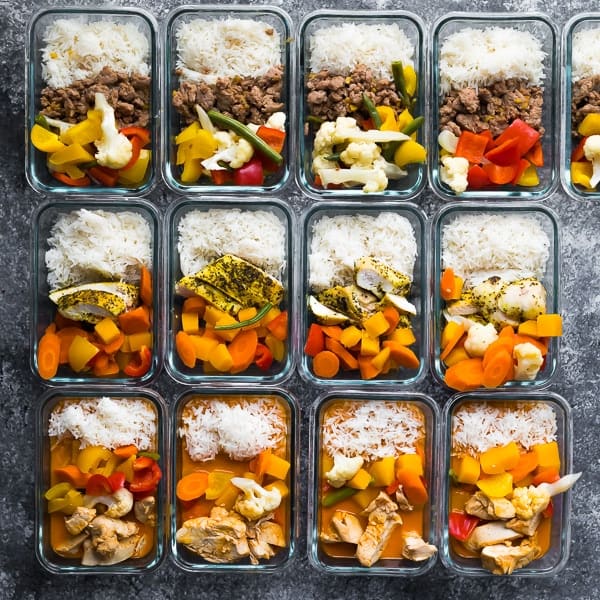 2. Start a freezer stash
The next time you are cooking a stir fry, curry or pot of soup, consider doubling it up, portioning out with rice, and freezing half. Setting up a freezer stash of lunches means that you can rotate meals in through your week for some variety.
But what kind of meals can I freeze? Check out this round-up below:
Note- I freeze my leftovers in my Snapware glass meal prep containers which have a pyrex base. I recommend investing in some good meal prep containers for your freezer stash so you can be sure they will hold up to freeze/thawing.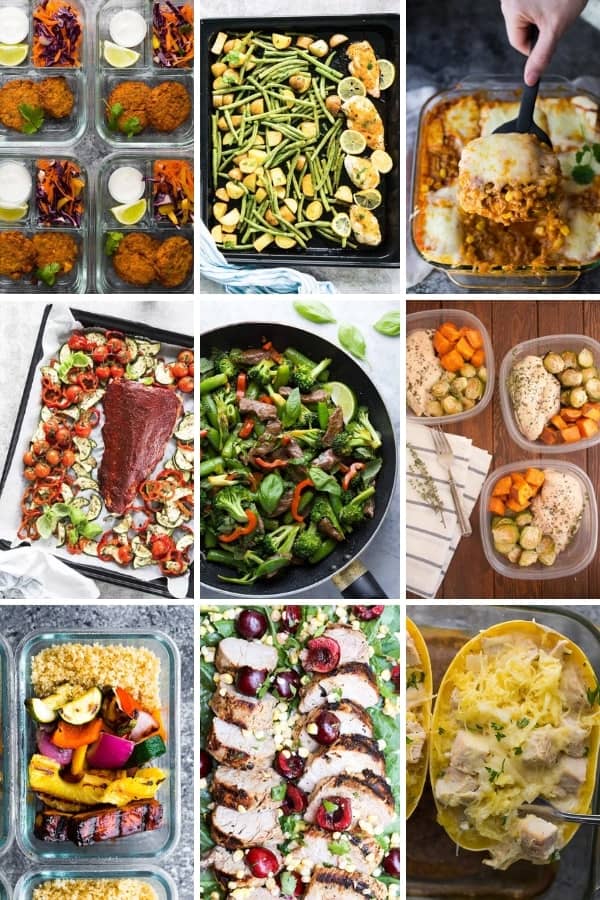 3. Double up on dinners
This is my top tip for when you don't have time to meal prep your lunches: Just plan to double up your dinners! It's not a lot of extra work (just a little planning), and you end up with leftovers you can enjoy for the next few days, or add to your freezer stash.
Looking for dinner recipes with excellent leftovers?


These are my three methods for keeping my meals exciting for meal prep!
What is your favorite way to add variety to your meals? Let me know below!