Prep these chickpea buddha bowls and Greek chicken wraps all at the same time for some variety in your meal prep lunches, ready in under 45 minutes!  No more eating the same thing for four days in a row!
What do I hear over and over and over when it comes to meal prep?  "I could never eat the same thing 4 days in a row".
I totally get it.  By day four of eating the same Turkey Taco Lunch Bowl or Honey Sesame Chicken Lunch Bowl, I'll admit…I'm kind of over it.  I eat it anyway because it's there, it's made, I don't want to waste food and I committed myself to eating it at the start of the week.
But I have been thinking a lot about variety and how can we have a little more in our lunch routine.  So I'm excited to share today's chickpea buddha bowls and Greek chicken wraps with you because they are the solution to this problem!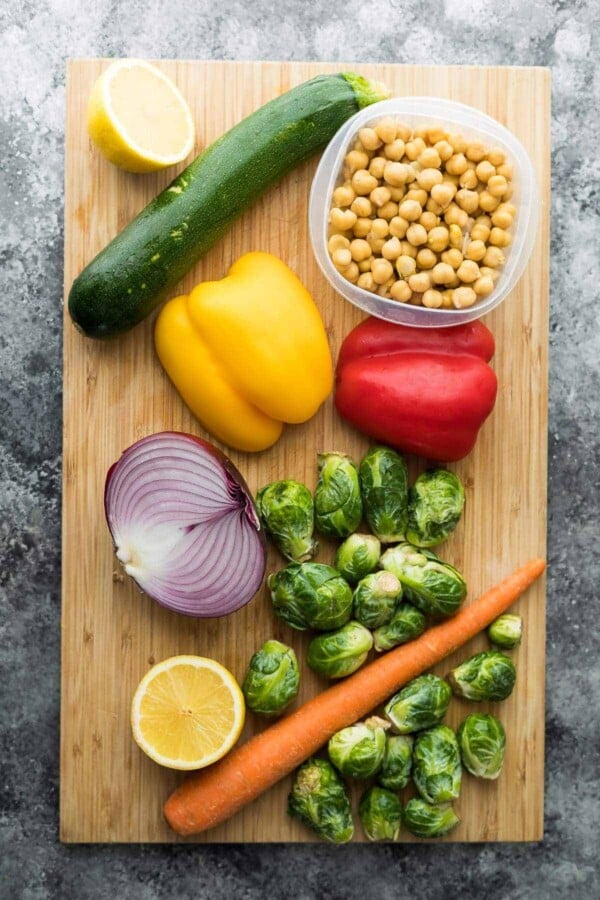 PS- these chickpea buddha bowls and Greek chicken wraps were our week 1 recipes from the Lunch Prep Challenge.  Want free recipes, shopping lists and video prep tutorials?  Sign up below and get in on our next challenge!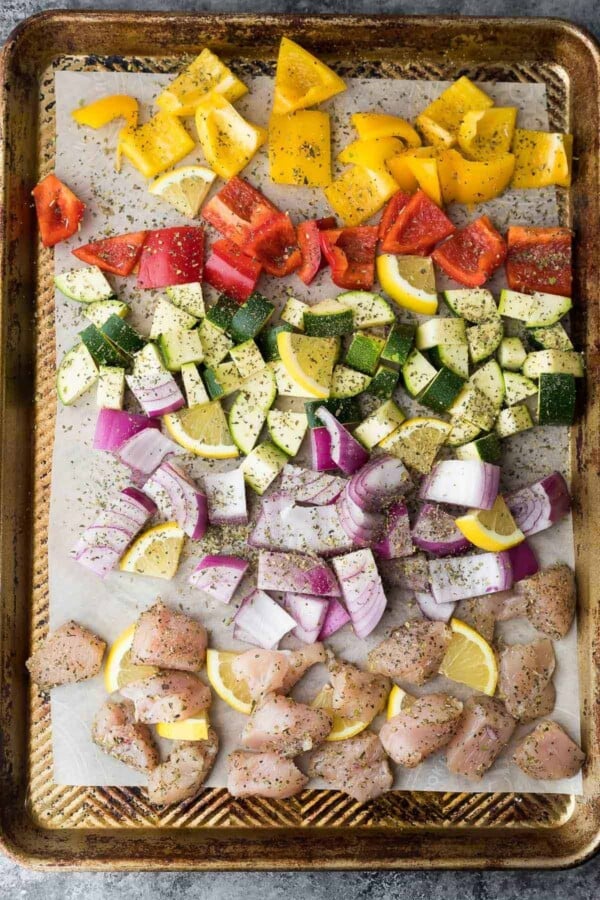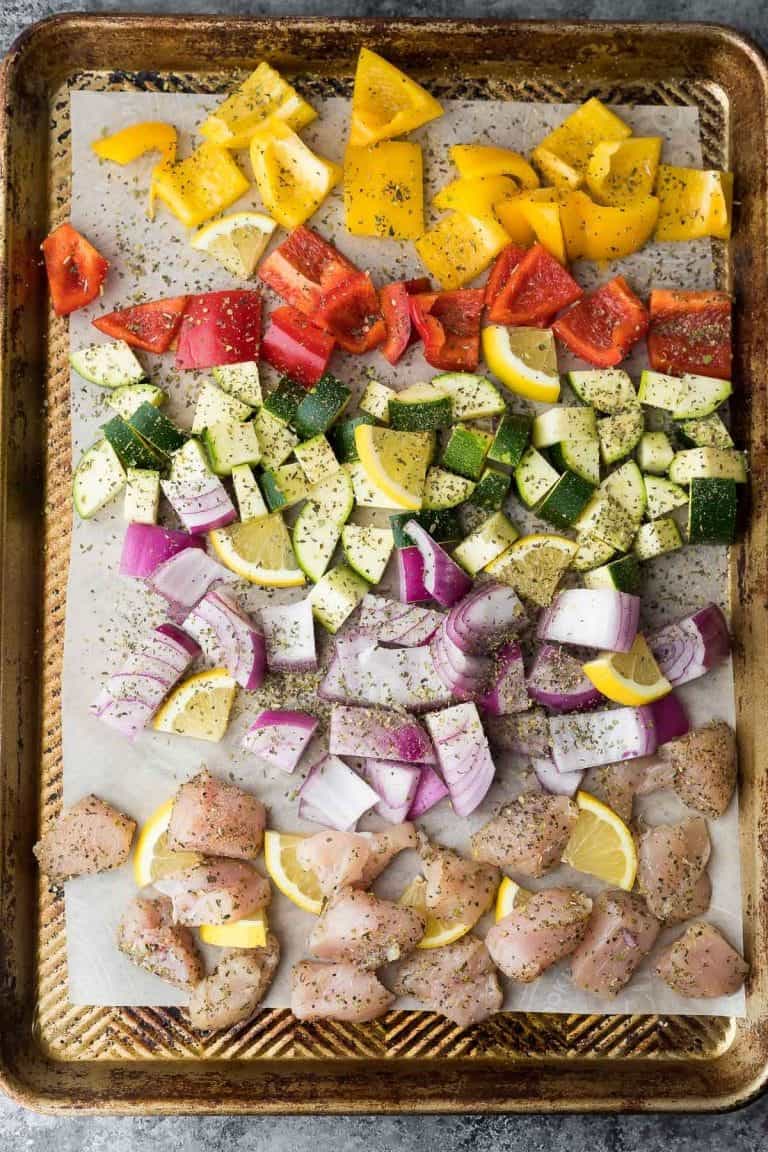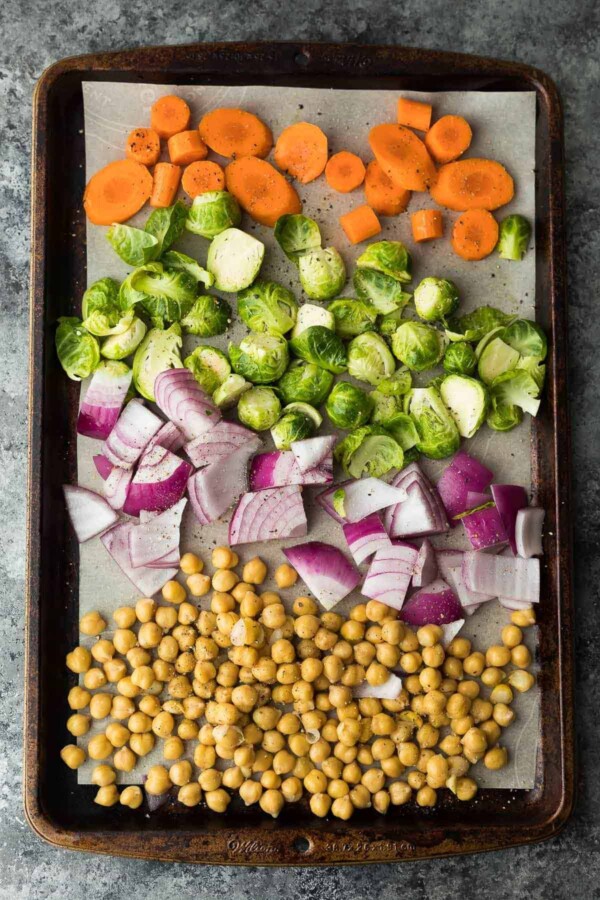 When it comes to lunch prep recipes, sheet pans are where it's at.  I do love a good stir fry meal prep as well, but sheet pan meal prep recipes are just so hands off.
So for our first 2 for 1 meal prep recipe, I went sheet pan, 100%.
The majority of the work in this recipe will be in chopping, opening cans, stirring together some spices.  But then, you get your sheet pans in the oven and you are almost done!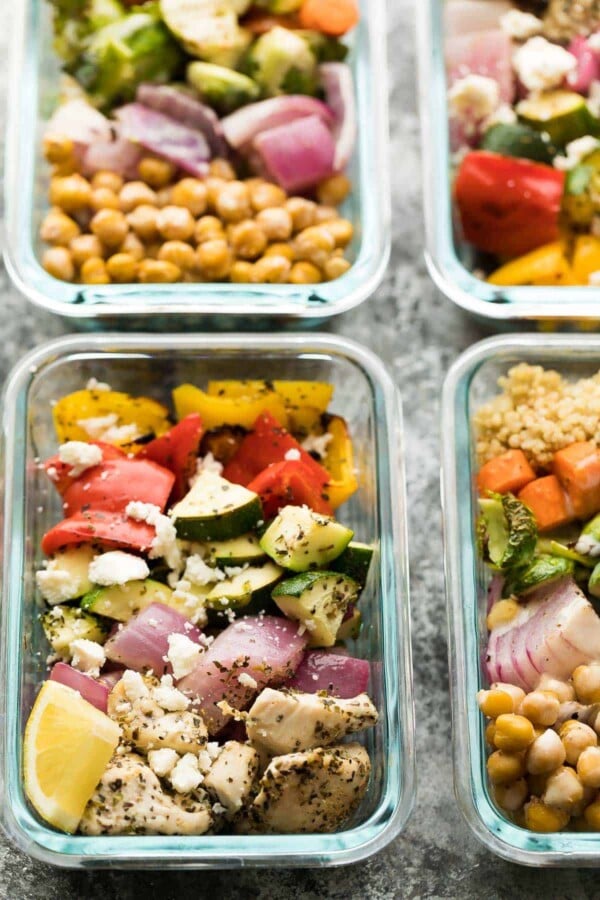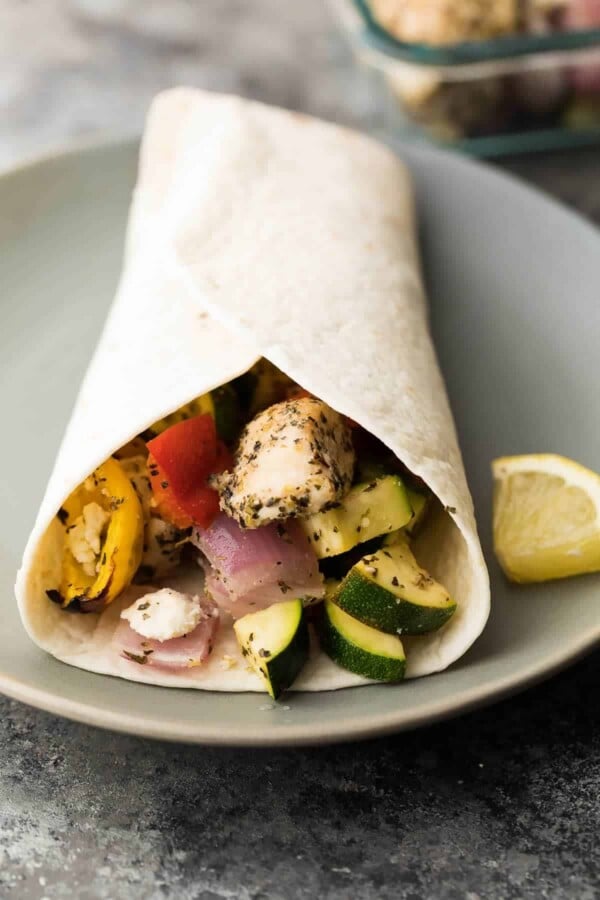 Recipe number 1 is an herby-Greek chicken wrap, with chicken breast, bell peppers, zucchini and onion all roasted together in an herb spice rub with some lemon wedges.
When everything is roasted through, remove the lemon wedges and portion out into 2 storage containers, then sprinkle with feta and voila!  You are prepped.
To serve, you will heat up the filling and spoon into a large tortilla.  Your work colleagues are going to be eyeing your lunch up and wondering what you're eating over there 😉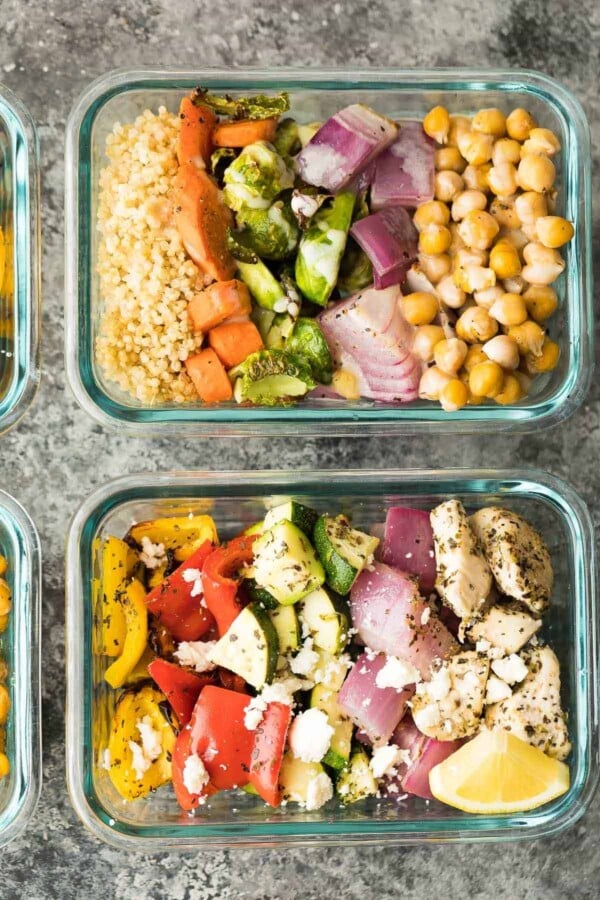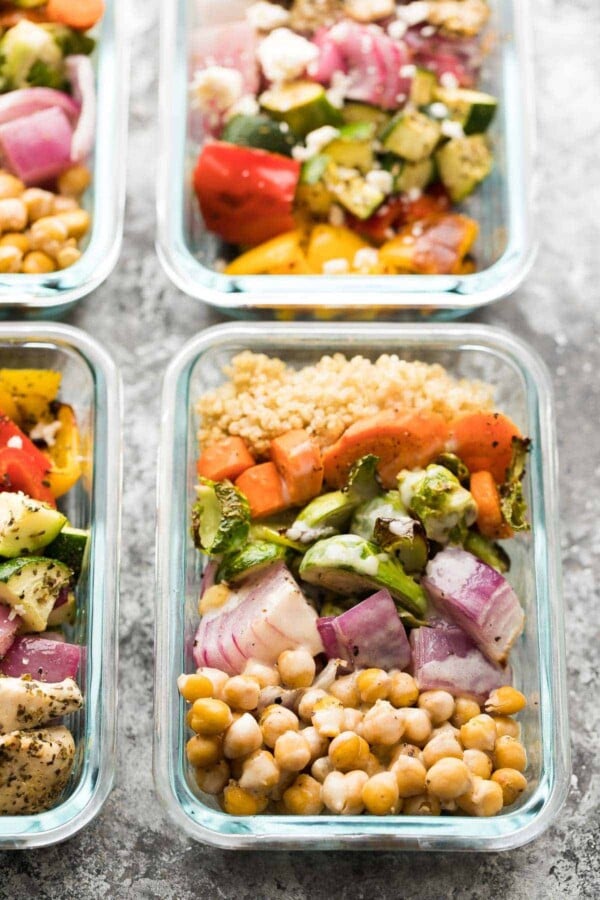 Recipe number two is the roasted chickpea buddha bowls.  Similar concept as the wraps: roast up some chickpeas, red onion, carrot and brussels sprouts on a separate sheetpan.
Cool slightly and divide into two storage containers with 1/2 cup of quinoa.  Drizzle with a delish tahini sauce.  Done.
If you're on the ball, you can easily have these chickpea buddha bowls and Greek chicken wraps both prepped in under 45 minutes.  Hallelujah.
Tips for perfect chickpea buddha bowls and Greek chicken wraps: