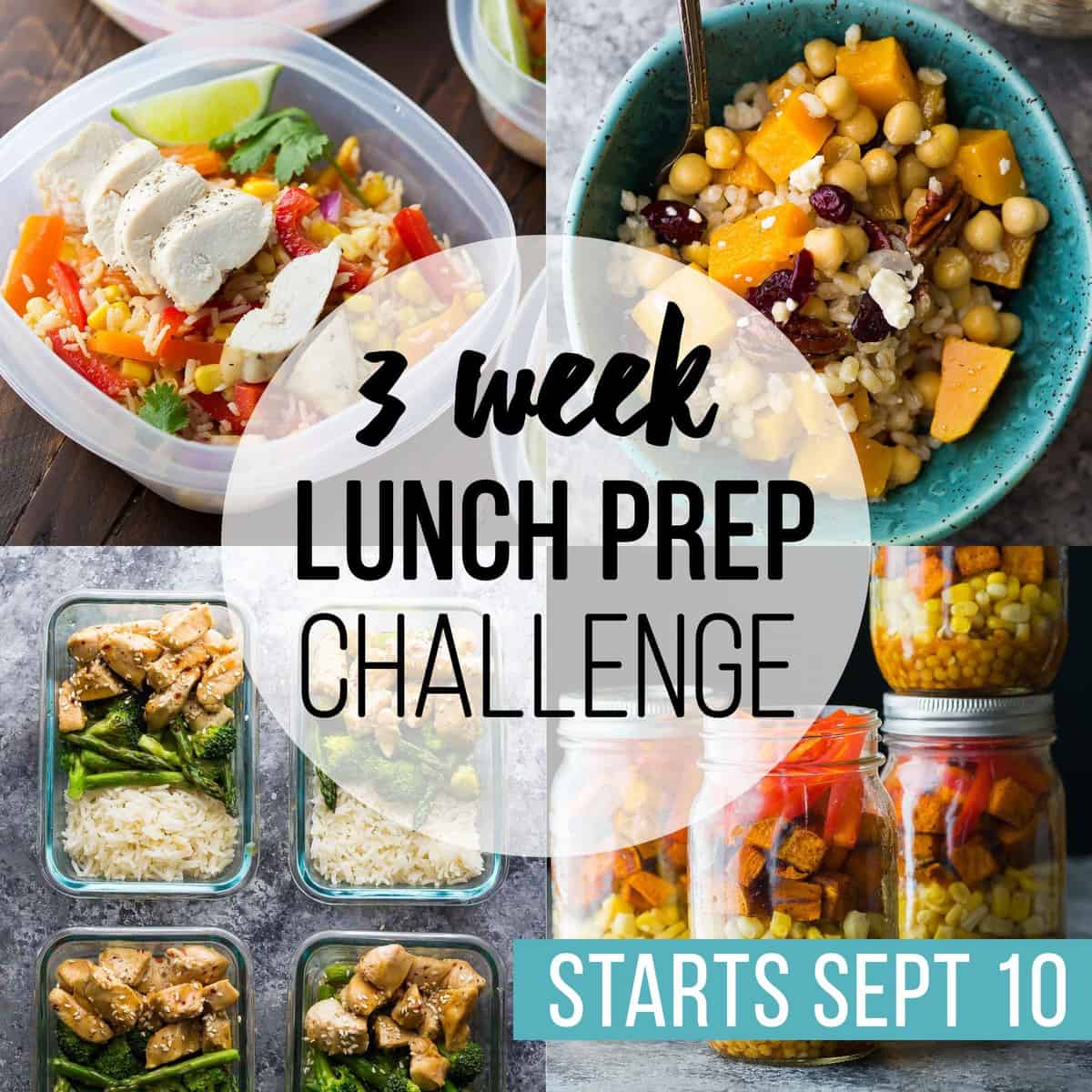 Take control of your lunch
Do you find yourself running out of time to make your work or school lunch?  Do you end up making unhealthy choices, hitting the drive-thru, or eating the same thing over and over and over?
I challenge you to spend one hour preparing your weekly lunches ahead of time.
This simple step will:
save you time and money
alleviate early-morning stress
provide you with a nutritious and filling meal
set your day off on the right path!
When you have a delicious and filling lunch ready and waiting for you, you are less likely to hit the vending machine, or reach for a sugary snack.  You will have more energy.  Your brain is free to think about other things.  This one simple step can have a drastic effect on your day!


During the 3 Week Lunch Prep Challenge, you'll receive:
weekly recipes
shopping lists
tips and tricks
access to a Facebook community with video prep tutorials
You will spend one hour on the weekend, preparing your lunches for the week…that's it!
Then simply grab your already-made lunch and prepare to feel energized, less stressed, and ready to meet your day.
Let's do this together!
 Here's what your recipe and shopping list e-mails will look like: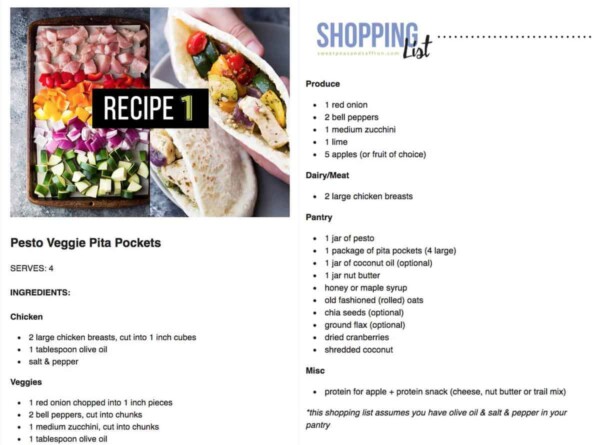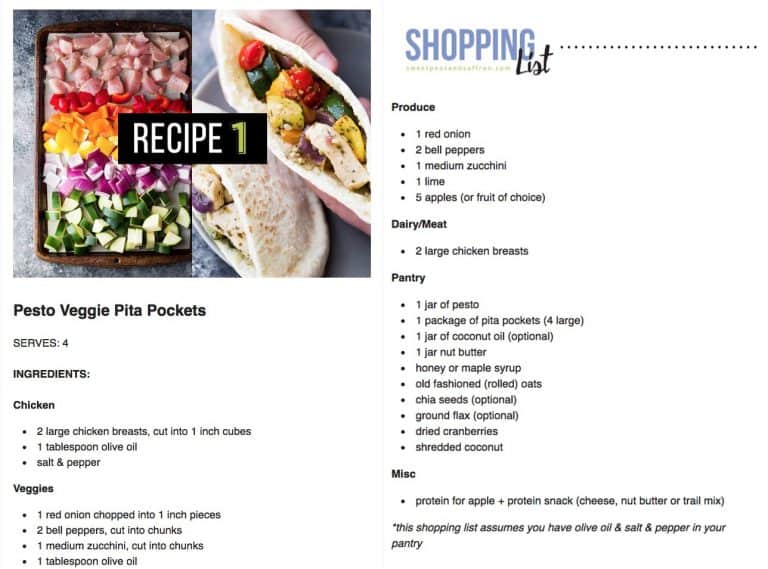 What people are saying about the Breakfast & Lunch Prep Challenges
Prepping for lunch give me such a sense of accomplishment!! The recipes were great because they were easily tweaked for individual tastes. It's been a couple weeks since the challenge ended and I'm still prepping my lunches and breakfast.
– Wendy
It was my first time meal prepping anything, I am always a fussy eater but thought I would give it a try and absolutely enjoyed all the recipes, set aside a few hours on Sunday and enjoyed prepping lunch and in the process I dropped a kilo.
– Gaby
I absolutely loved doing your breakfast challenge!  It gave me the push I needed to begin preparing a healthy, homemade breakfast ahead of time so I can grab and go.  Your selection of recipes provided something for every taste.  I enjoyed them all very much.  Every recipe was quick and easy to prepare.  Having breakfast already prepared and waiting to go has been a wonderful stress reliever. 
– Shannon
And check out some of these meals prepped by our April Lunch Prep Challenge participants!