Welcome! I'm Denise, the scientist-turned food blogger behind this website. I believe that a sprinkling of meal prep can make your life so much easier! My recipes are largely focussed on meal prep/make ahead, but I also share everyday healthy recipes. My goal with each recipe I create is to make simple, approachable food that tastes amazing without spending hours in the kitchen.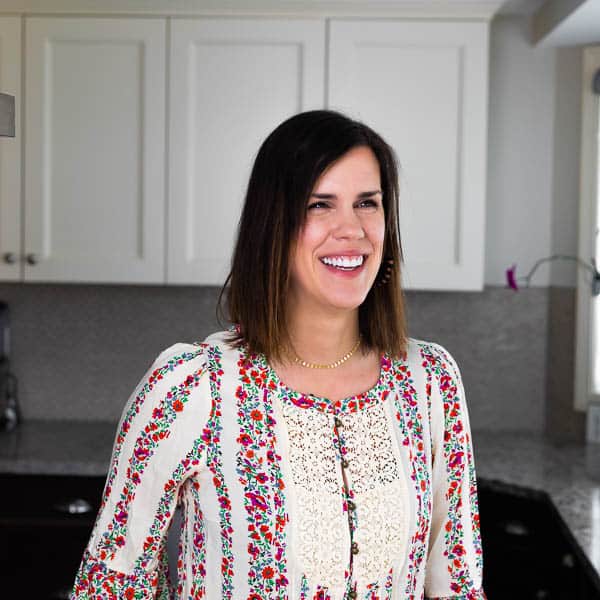 Education
I started Sweet Peas & Saffron while studying for my PhD in biochemistry and molecular biology at the University of Calgary. I was part of the cancer research group and my studies focussed on how cells respond to DNA damage and work to repair it.
My work has been published in five peer reviewed journals, and while I absolutely loved being a scientist and am so proud of the work I did, my passion for food and my desire to spend more time with my family was quickly growing. I loved the parallels between cooking and science, and also that I got to eat my experiments 😉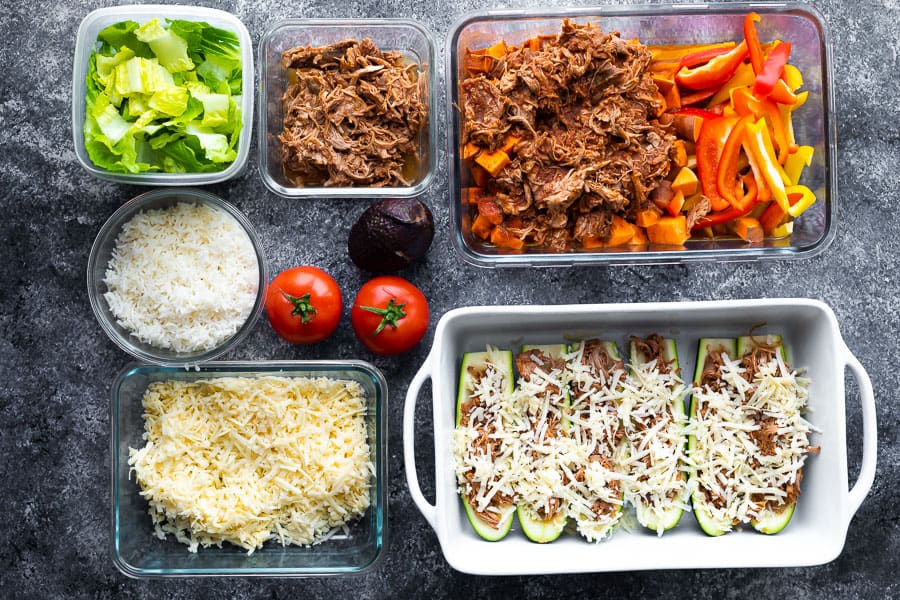 My meal prep journey
At the same time, I found myself struggling with our meals. I would come home at 5 pm with no plan for dinner, and waste time Googling a recipe, or trying to thaw something out in the microwave. I would skip breakfast, only to find myself hungry an hour later, when I'd grab a sugary Starbucks muffin. I would buy lunch way more often than I wanted to.
I knew I had to get a handle on our meals, and that's when I discovered meal prep. I found that by prepping even one meal ahead of time, I could relieve a lot of stress from our lives. It was contagious: I started wondering which other meals I could prep ahead!
As I began sharing meal prep recipes on Sweet Peas & Saffron, I found that you guys were just as interested in it as I was. We launched the first ever meal prep challenge in November 2016, and we've had 14 challenges with over 50,000 participants since then! Sweet Peas & Saffron now has over 400 meal prep recipes that you can prep ahead for breakfast, lunch or dinner, and we add more every month.
With over 5 years of meal prep experience under my belt, I've made my share of mistakes, and I share tricks and tips in each recipe post so that you don't make the same mistakes. I'm also sure to include clear directions for how to safely store and reheat your food, using food safety information from trusted resources.
Press mentions
Since starting Sweet Peas & Saffron, my work has been featured in major online publications, like The Kitchn, Huffington Post, MSN, Popsugar, Better Homes & Gardens, Brit.co, Shape and Buzzfeed.
Here are a few mentions of Sweet Peas & Saffron
Podcasts
Magazines
Family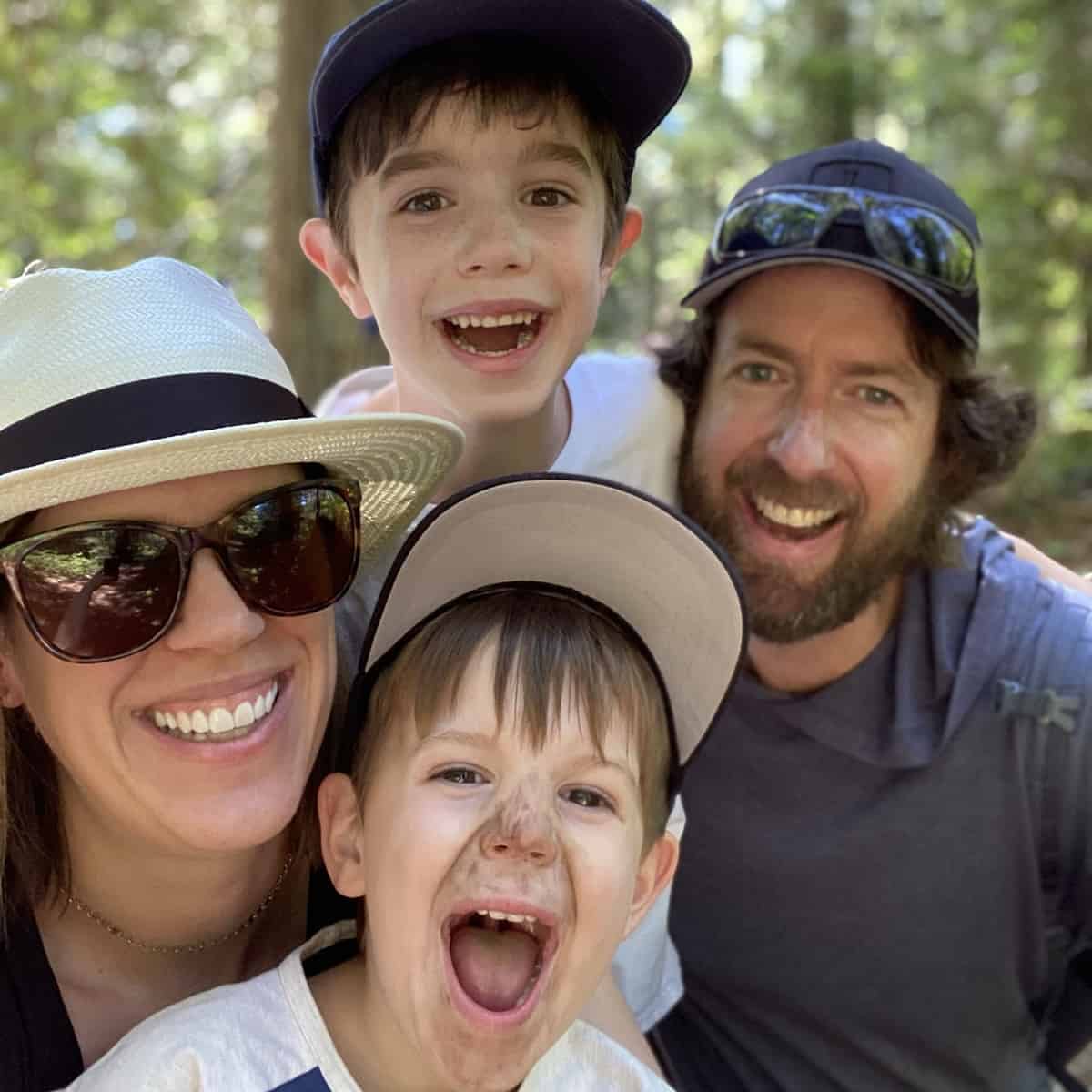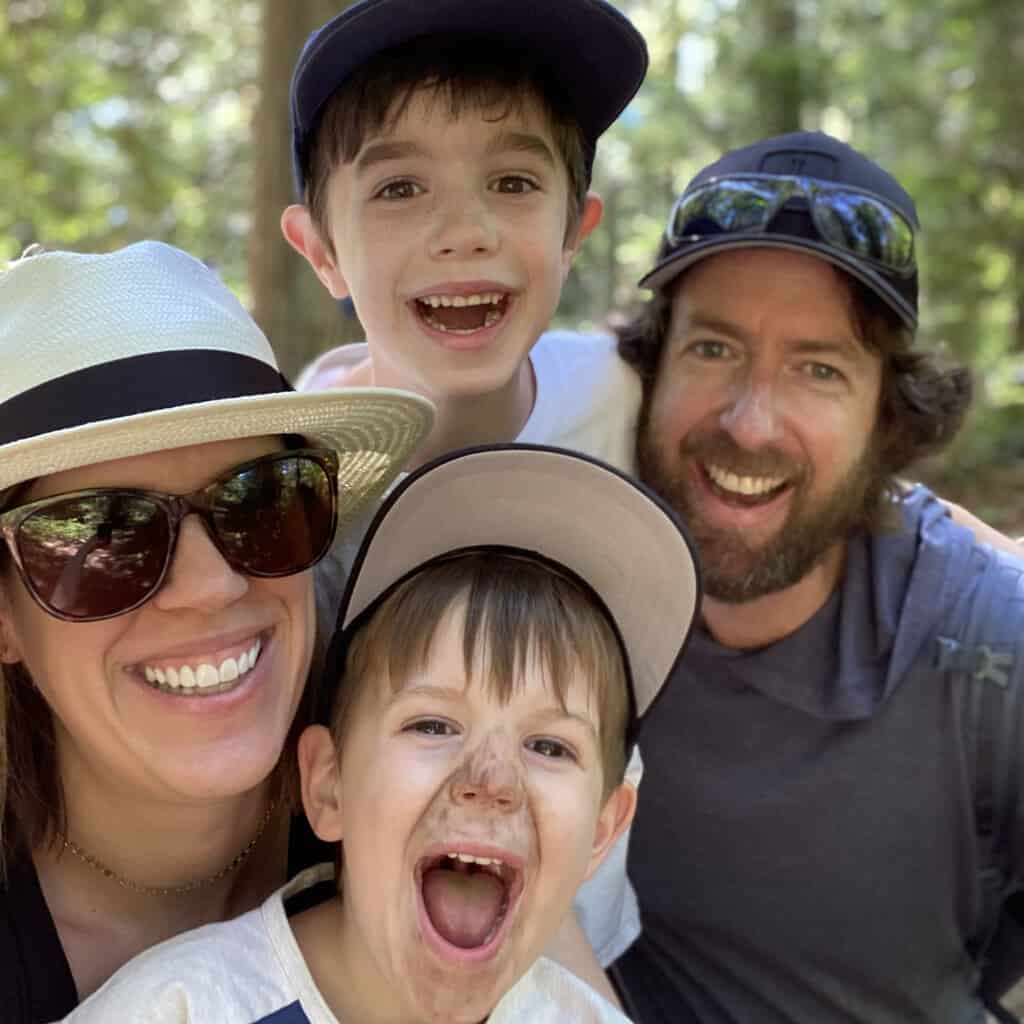 I live in Calgary, Alberta Victoria, BC with my husband Ben and our two kids, Kai and Zeph. When I'm not in the kitchen, I'm off on an adventure with my noisy boys! We love exploring all the playgrounds, riding bikes, and looking for the perfect ice cream cone.
If you have any questions for me, check out my start here page, or contact me here.
XO
Denise