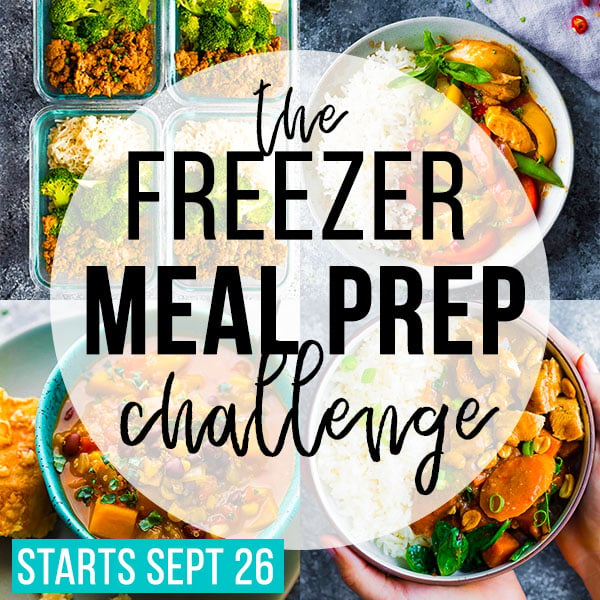 The next live challenge starts Sept 26, 2021!
Do you find it challenging to get a healthy dinner on the table? What about packing a nutritious lunch for work, or eating a nutritious breakfast on busy weekday mornings?
I challenge you to spend 1-2 hours on the weekend stocking up your freezer with healthy meals!
This simple step will:
reduce meal time stress
help you and your family eat healthier
save you time and money during the week
When you have delicious and healthy meals waiting for you in the freezer, you are less likely to order take out. You will feel peace of mind, and more organized. You will be fuelling your body with nutritious ingredients.
Subscribe to my newsletter for access to the Meal Prep Challenge!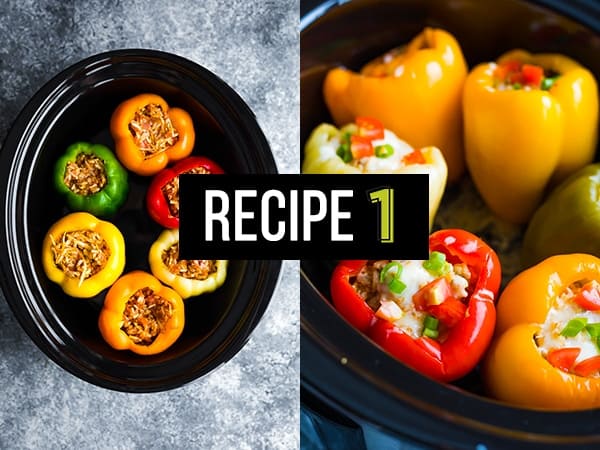 During the 2 Week Freezer Meal Prep Challenge, you'll receive:
weekly recipes
shopping lists
tips and tricks
access to a Facebook community with video prep tutorials
You will spend 1-2 hours on the weekend, stocking up your freezer with healthy breakfasts, lunches & dinners!
Prepare to feel less stressed and more organized!
Let's do this together!
---
Here's what your recipe and shopping list e-mails will look like: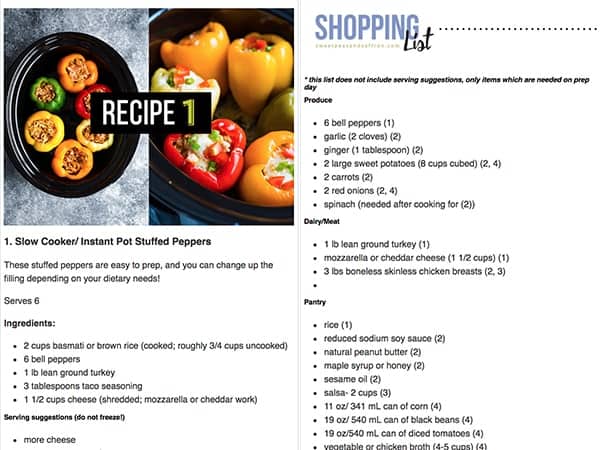 What people are saying about previous Meal Prep Challenges
I loved this challenge! Too often I skip lunch because I am rushed in the morning. But by making my lunch ahead of time, it was grab & go! What a difference it makes!
- Lisa
It was my first time meal prepping anything, I am always a fussy eater but thought I would give it a try and absolutely enjoyed all the recipes, set aside a few hours on Sunday and enjoyed prepping lunch and in the process I dropped a kilo.
- Gaby
What a lifesaver! This prep helped me change some bad habits at a time when I needed to be eating healthy. It was easy, fun, and got me energized to continue making healthy choices.
-Chelsea
This is my second nod challenge and find them absolutely brilliant. More time for me, save money, delicious and healthy meals. What do you have to lose...
-Diane
I Love the clear menu and shopping list. I can decide if I want to add or change anything for myself easily!
- Traci
And check out some of these meals prepped by our April Lunch Prep Challenge participants!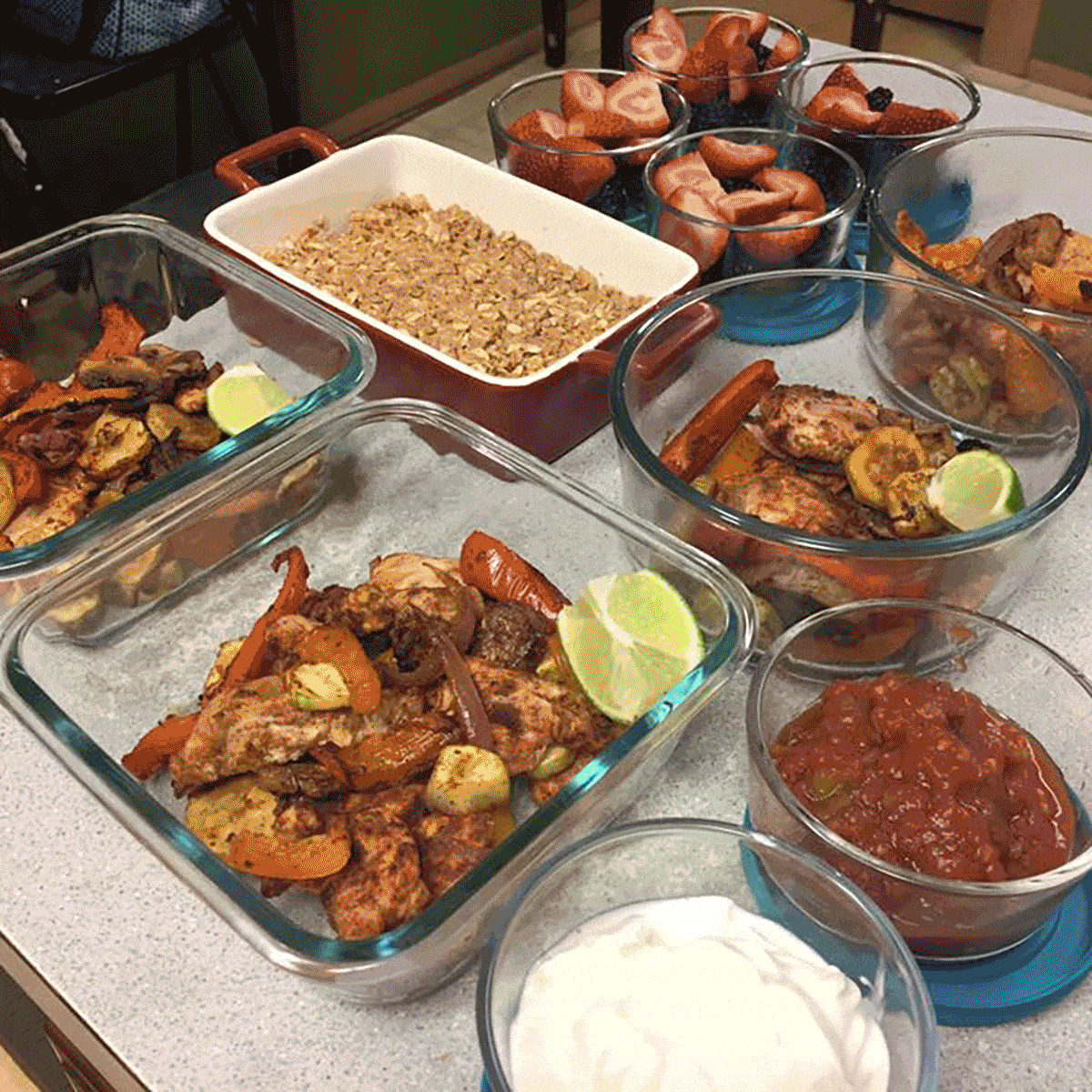 Subscribe to my newsletter for access to the Meal Prep Challenge!