18 healthy slow cooker meal prep recipes keep your oven off and let your slow cooker do all the hard work.
We are huge fans of using our appliances for meal prep! I've already shared 31 Instant Pot recipes for meal prep, and now I'm sharing slow cooker recipes as well.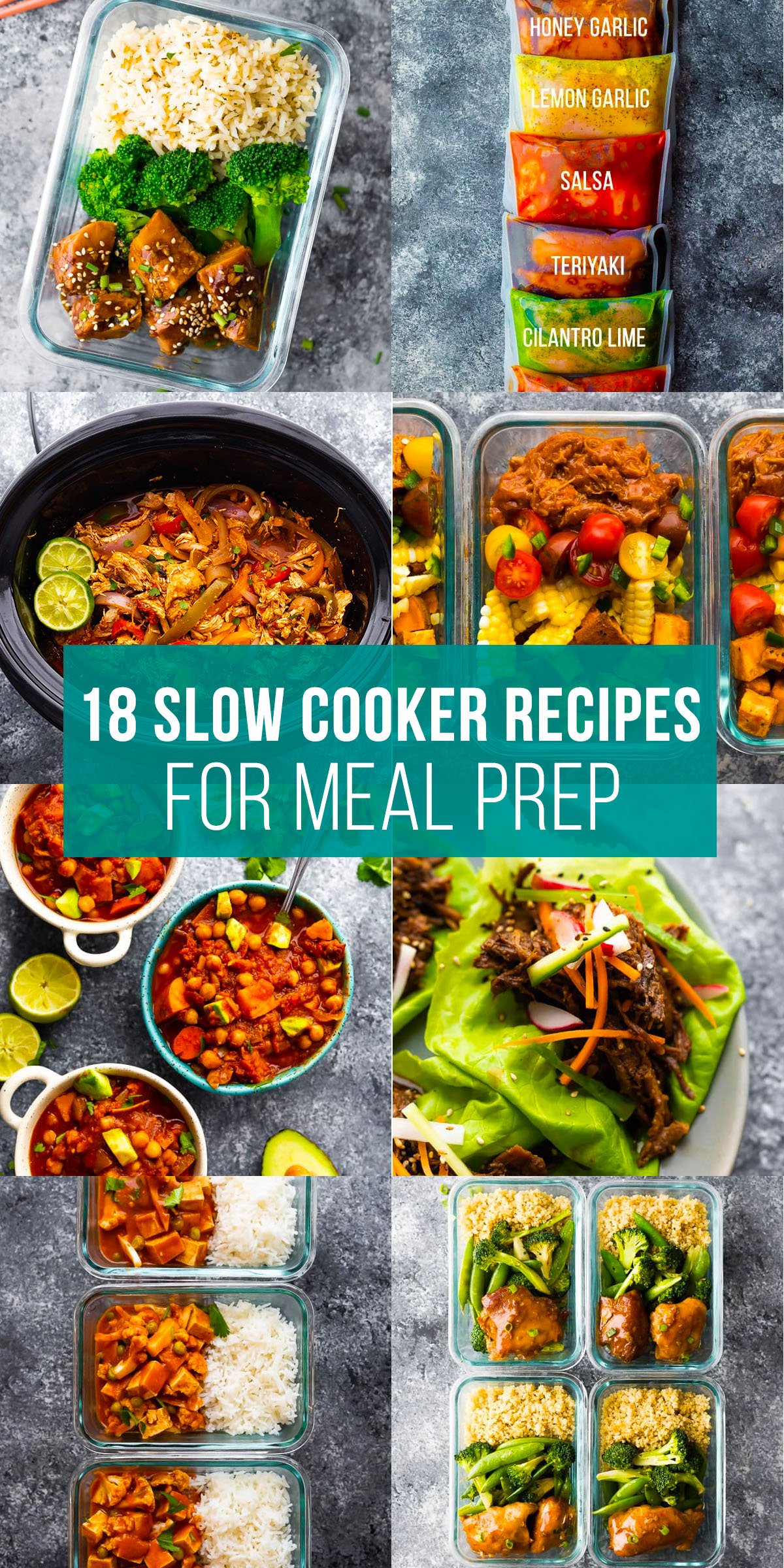 Benefits of using your slow cooker for meal prep
it's hands off- you can leave the slow cooker unattended while prepping other meals or ingredients
it's versatile- cook your meals ahead and portion out for 'reheat meals', or assemble freezer crockpot meals for busy weeknight dinners.
it's energy efficient- using your slow cooker means you don't need to turn on your oven or stove, and this keeps your house cooler. Perfect for warm summer months!
Equipment- I use this 6 quart slow cooker, but it does cook big batches. For smaller batches I reach for my 2.5 quart slow cooker.
How to use these recipes
Most of the recipes in this post can be used for two different types of meal prep:
Reheat meals- Cook the recipe, then portion out into meal prep containers (with rice and veggies if needed). Store in the fridge for up to 4 days, or freeze (when indicated on the recipe card that this is possible) for up to 3 months.
Freezer crockpot meals- Do not cook the recipe- portion out into sturdy freezer bags, reusable silicone bags or meal prep containers. Freeze for up to 3 months. When you are ready to cook, thaw first (give it 24-48 hours to thaw completely), then cook as directed in the recipe card. Perfect for new moms!
Chicken
Beef, turkey, pork
Vegetarian