These 15 ground turkey meal prep recipes include pre-portioned meals and freezer-friendly options. Spending a little time prepping your meals ahead is a great way to reduce your meal time stress!
We've got a ton of meal prep options on the blog including vegetarian and beef options, but today, we're focussing on ground turkey!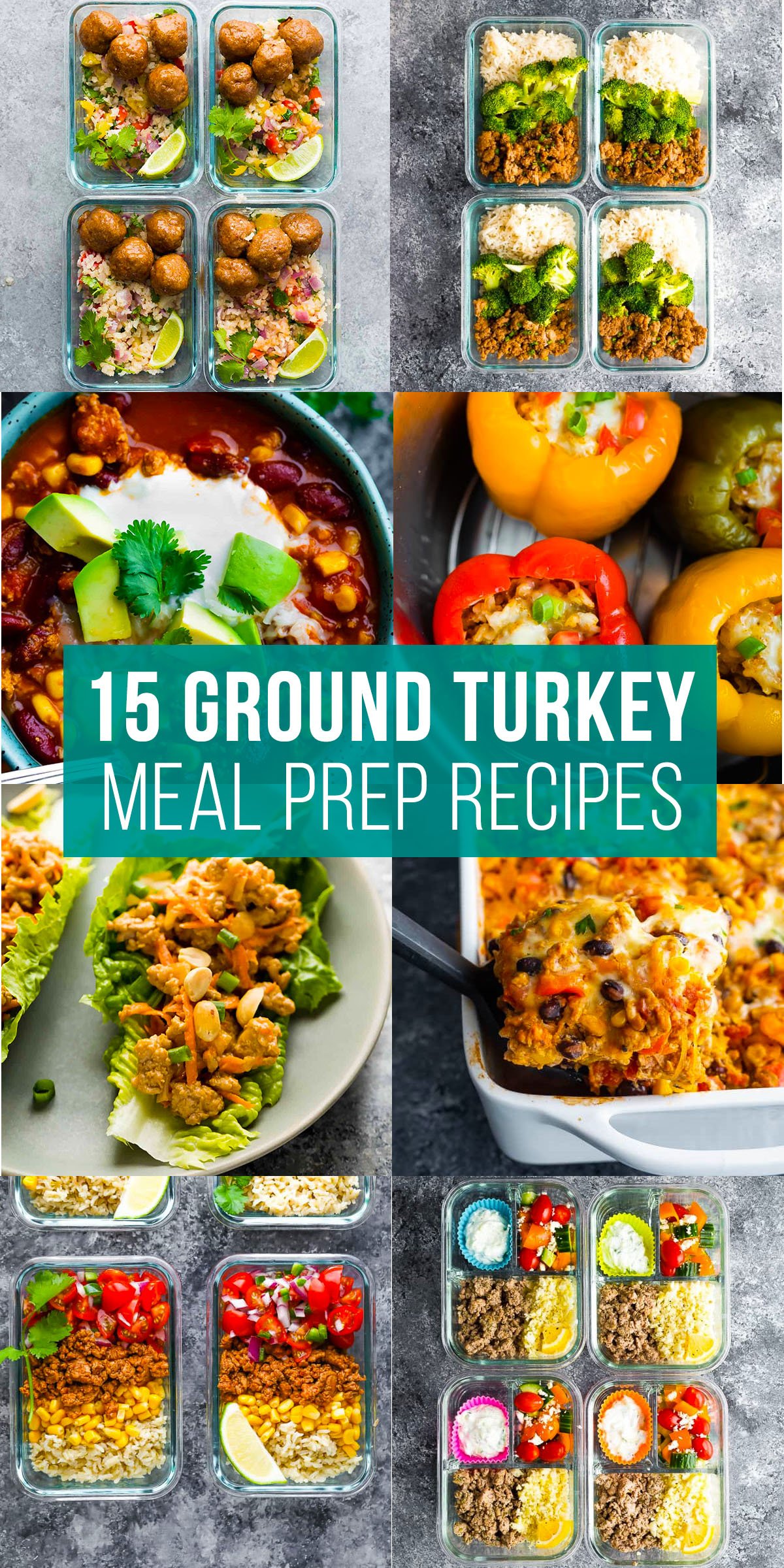 Ground turkey is one of my favorite proteins to incorporate into my meal prep recipes. It cooks quickly, is a great source of protein, and is super versatile.
Compared to ground beef, ground turkey is lower in calories and saturated fat, so it's a great choice if you are trying to eat healthier. I've personally found that ground chicken (which is another great pick if you are trying to reduce calories and saturated fat) tends to dry out, whereas ground turkey does not.
I also love how many ways there are to use ground turkey in different recipes...it makes a great burger, the meatballs are amazing, it's awesome in sauces, and it is great just sauteed in some seasonings. And ground turkey goes with so many different flavors, too! I love it with Thai and Greek flavors.
This post shares some of my favorite ground turkey meal prep recipes to get us motivated for meal prep Sunday!
Don't forget to pin this post to save for later!
Meal prep bowls
Low Carb Greek Turkey Meal Prep
Low carb Greek turkey meal prep is a filling lunch that is full of Greek flavors and low in carbs! With Greek seasoned ground turkey, lemon cauliflower rice, Greek salad and Greek yogurt tzatziki. Low carb, gluten-free, and easily made paleo-compliant.
Check out this recipe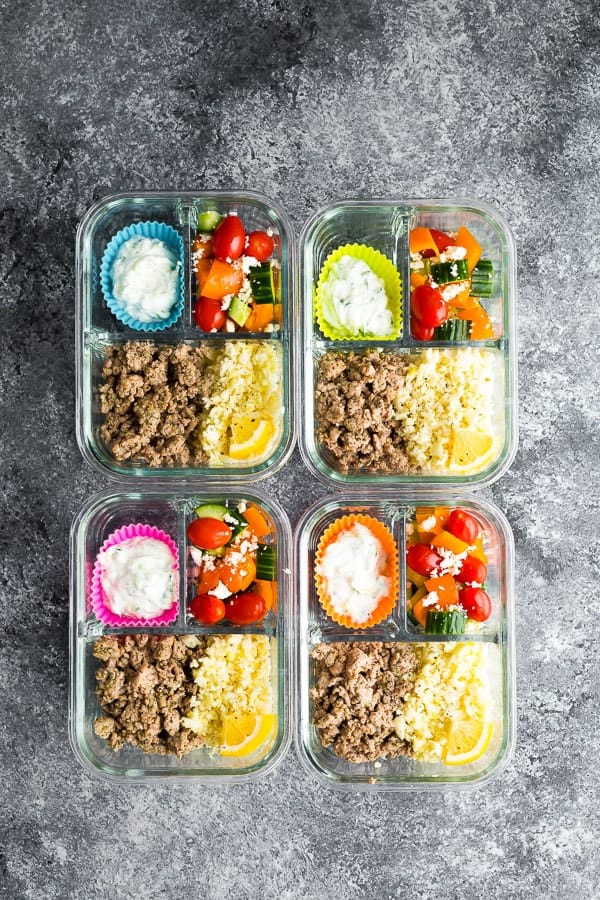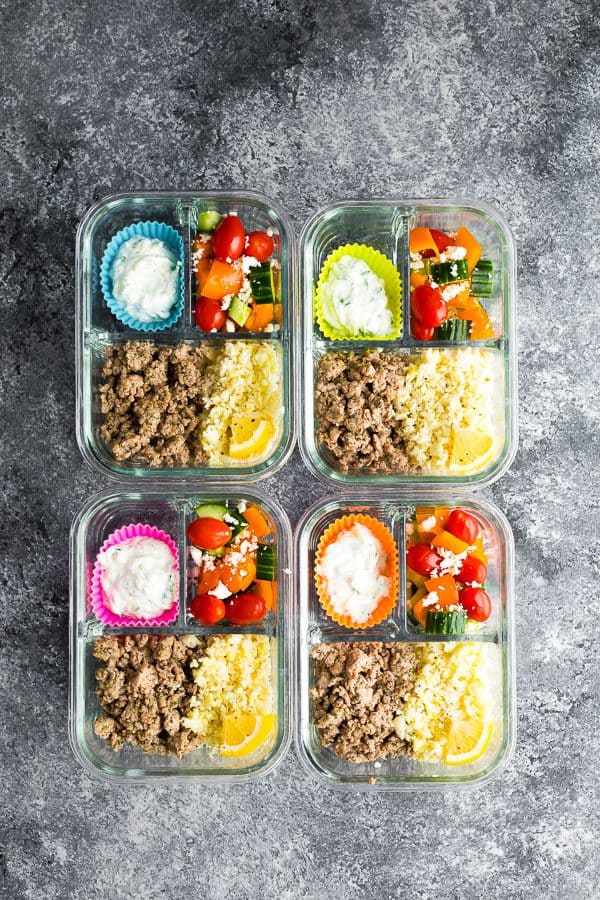 Turkey Taco Meal Prep Bowls
These turkey taco meal prep bowls with turkey taco meat, corn, pico de gallo and brown rice are simple, but filling. Make them ahead for four delicious lunches.

Check out this recipe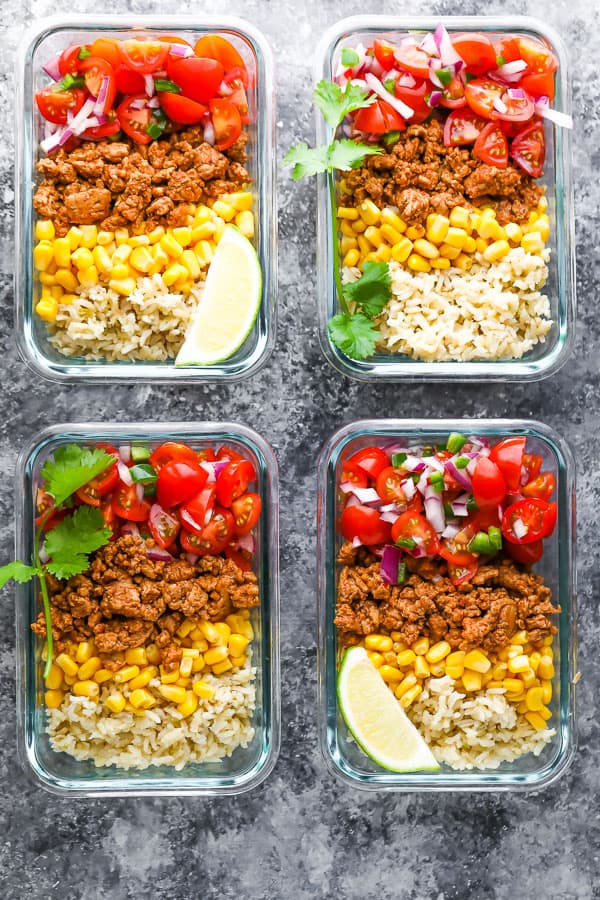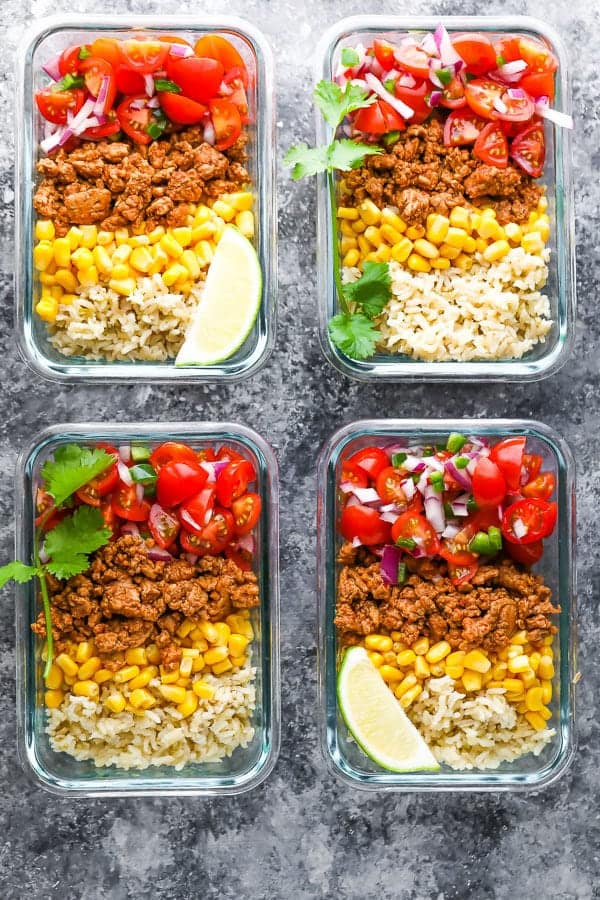 Thai Turkey Lettuce Wraps
Simple and so flavorful, these Thai turkey lettuce wraps have a tangy and slightly spicy peanut sauce. Spoon the filling into crisp romaine lettuce leaves for an easy and lower in carbs dinner option.
Check out this recipe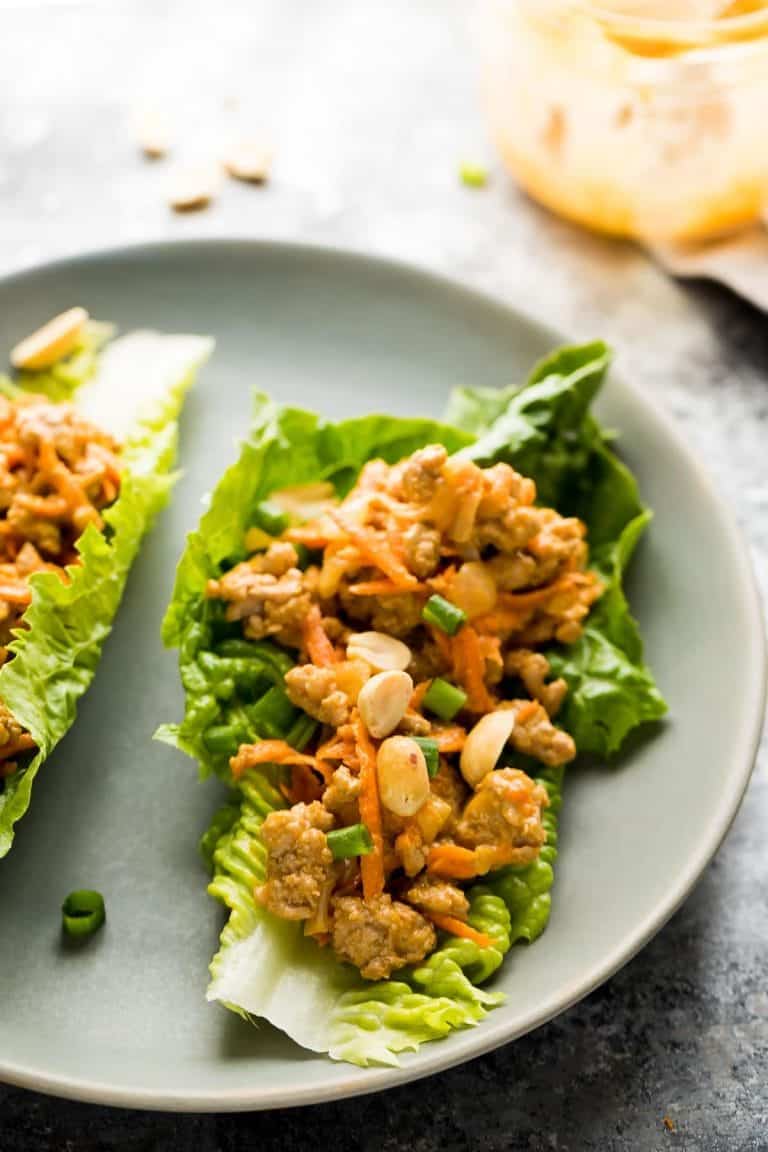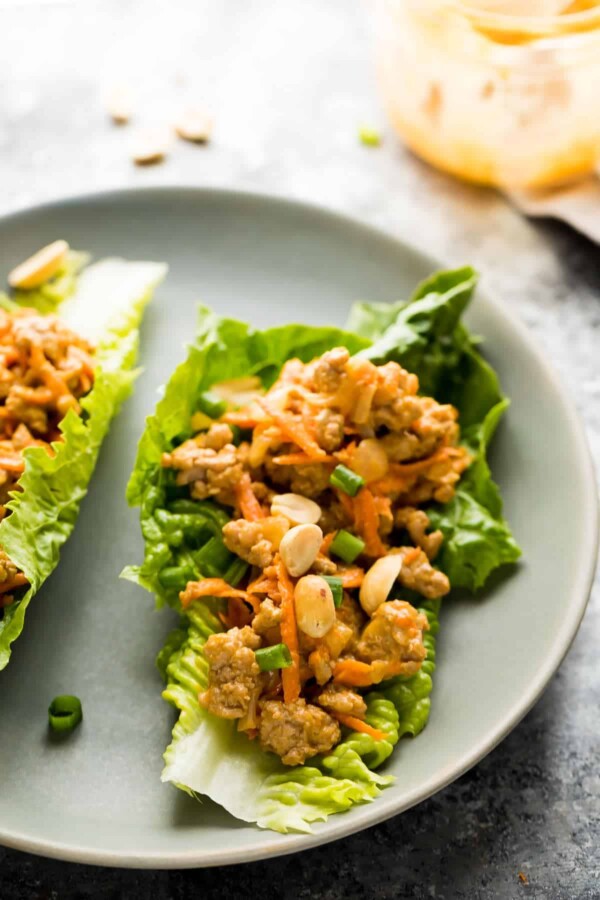 Honey Chipotle Meatball Meal Prep Bowls
Honey Chipotle Meatball Meal Prep Bowls are the tastiest way to kick start your new years resolutions! Healthy baked turkey meatballs are tossed in a smoky sweet and savory honey chipotle glaze, and served over cilantro lime cauliflower rice.
Check out this recipe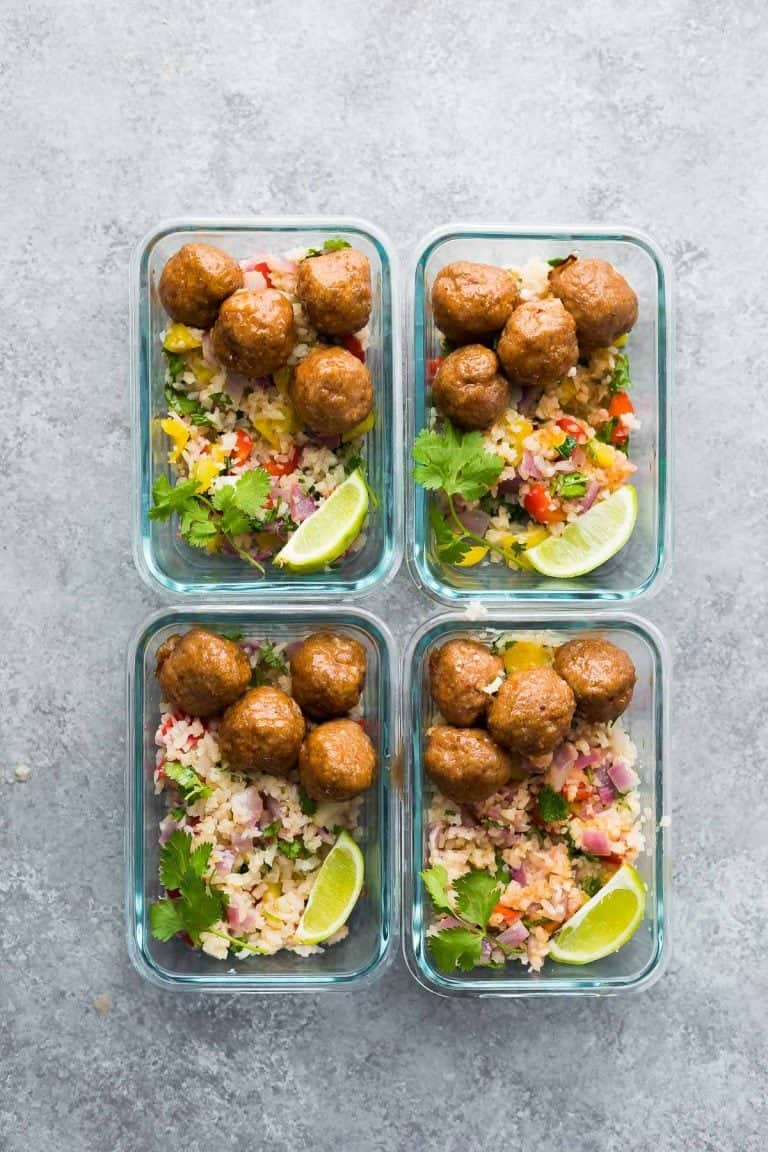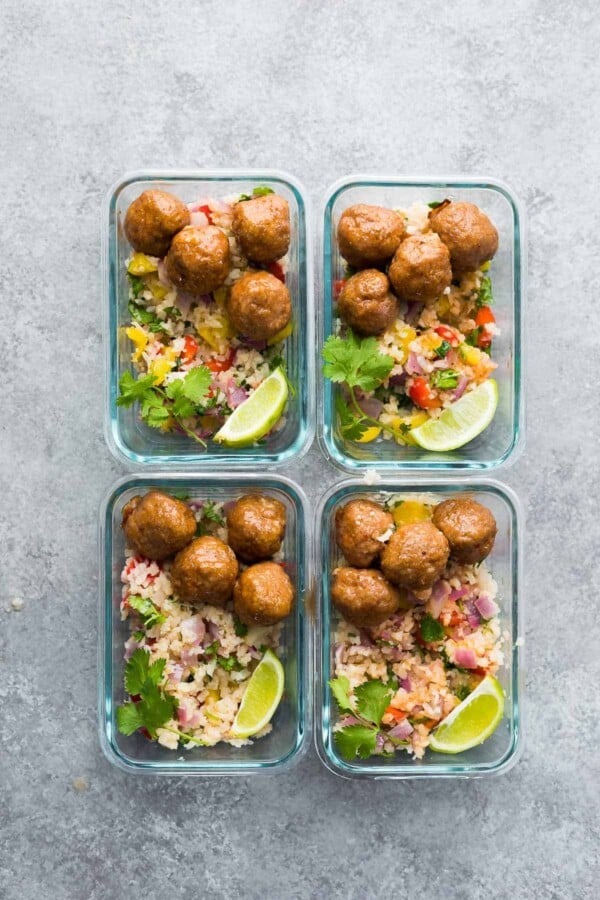 Korean-Inspired Turkey Meal Prep Bowls
These ground turkey meal prep bowls have a delicious Korean-inspired sauce! Packed with flavor and under 400 calories per bowl, you can prep this recipe on the weekend for healthy and delicious lunches through the week.
Check out this recipe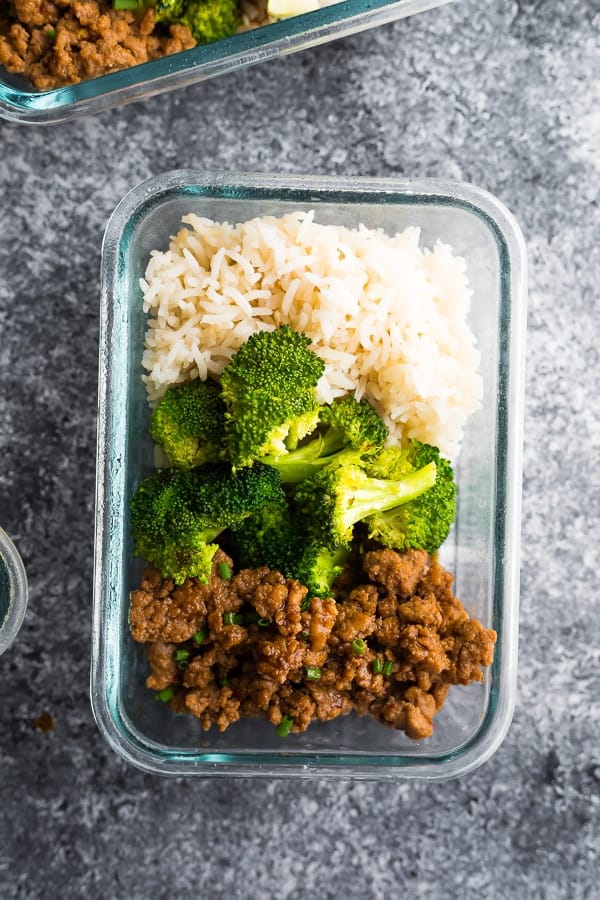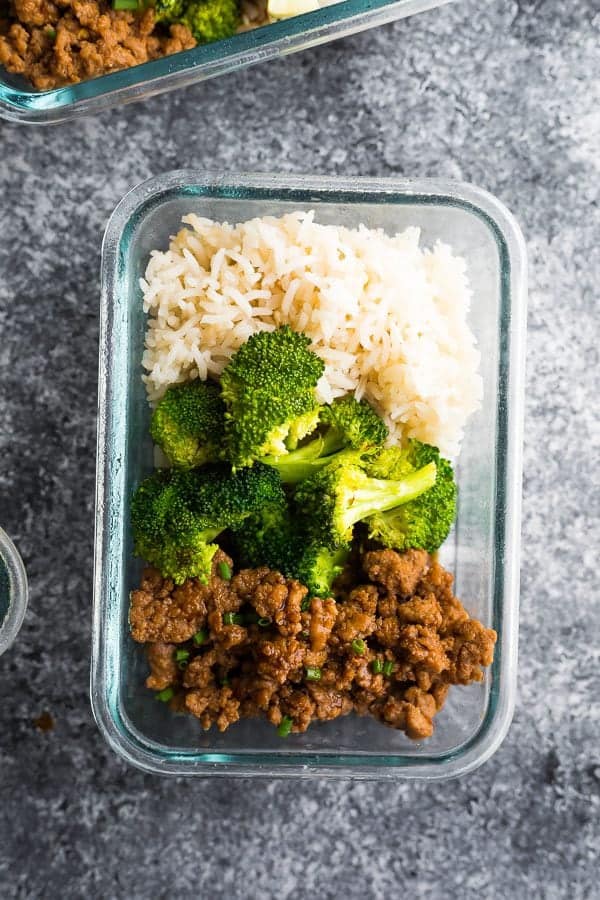 Taco-Stuffed Acorn Squash (Low Carb Meal Prep)
This taco stuffed acorn squash recipe makes an easy low carb meal prep lunch or dinner that will shake you out of your meal prep rut! Simple to prep and delicious to eat!

Check out this recipe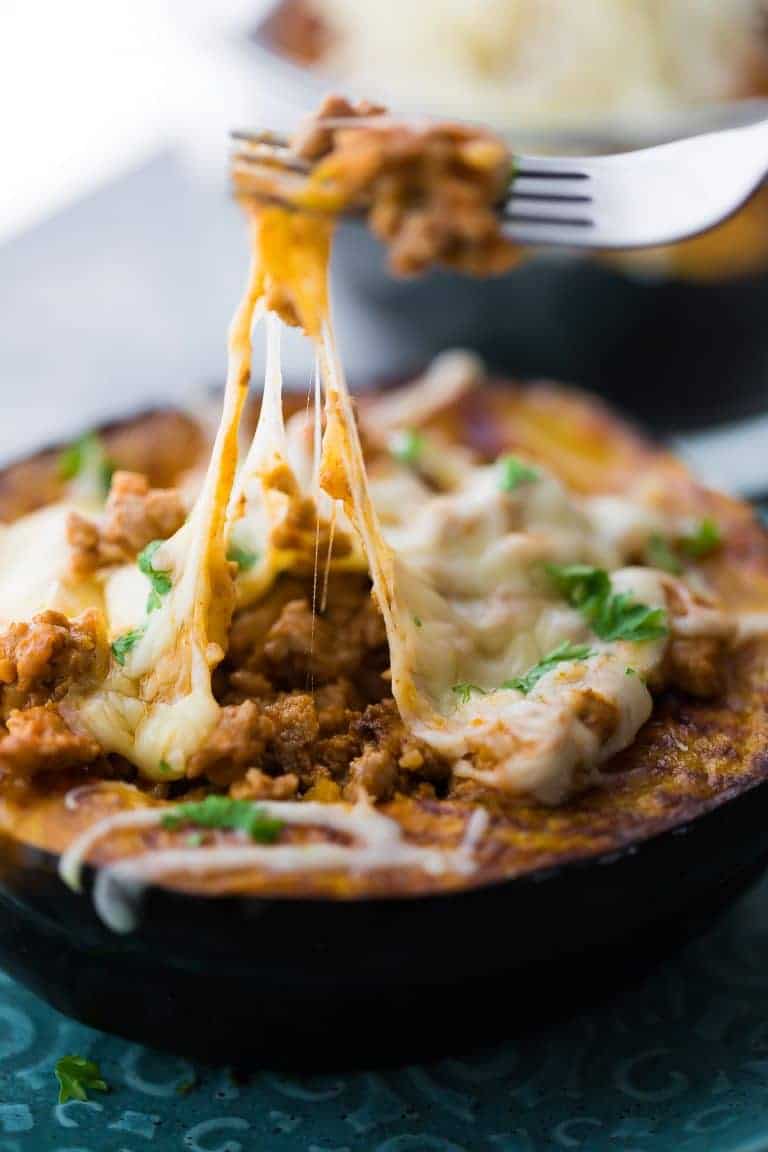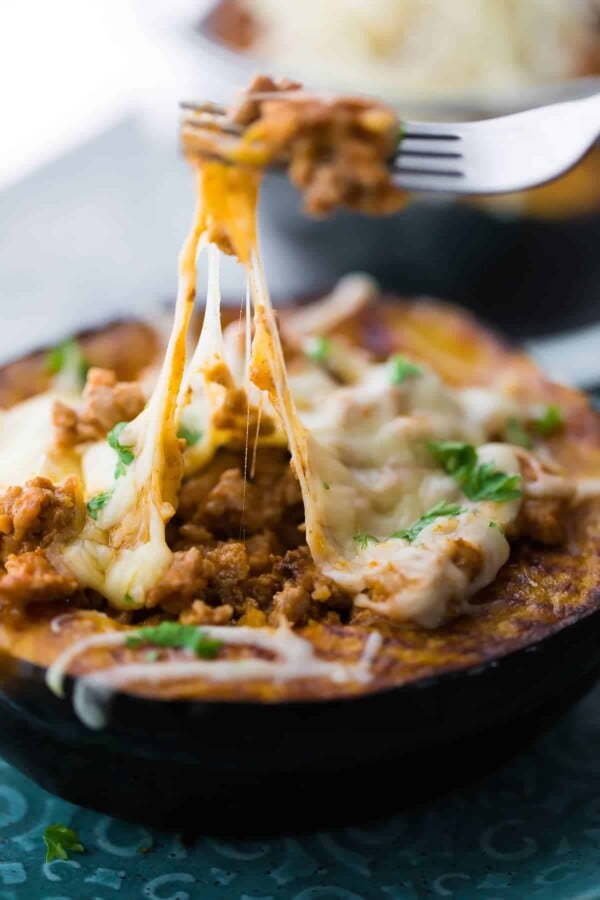 Turkey Zucchini Lasagna (Freezer-Friendly)
 This freezer turkey zucchini lasagna is the perfect gluten-free and low carb meal prep lunch or dinner!  Make it ahead and freeze for when those lasagna cravings hit you.  Turkey and vegetarian recipe options included.
Check out this recipe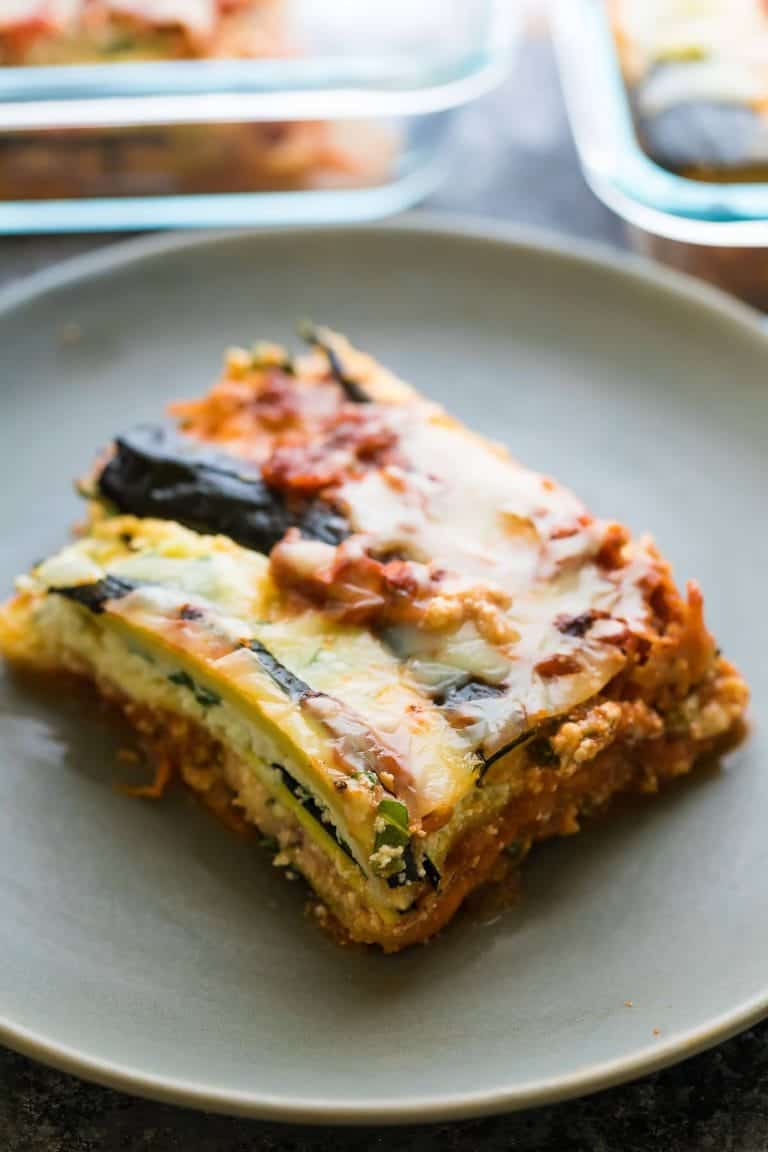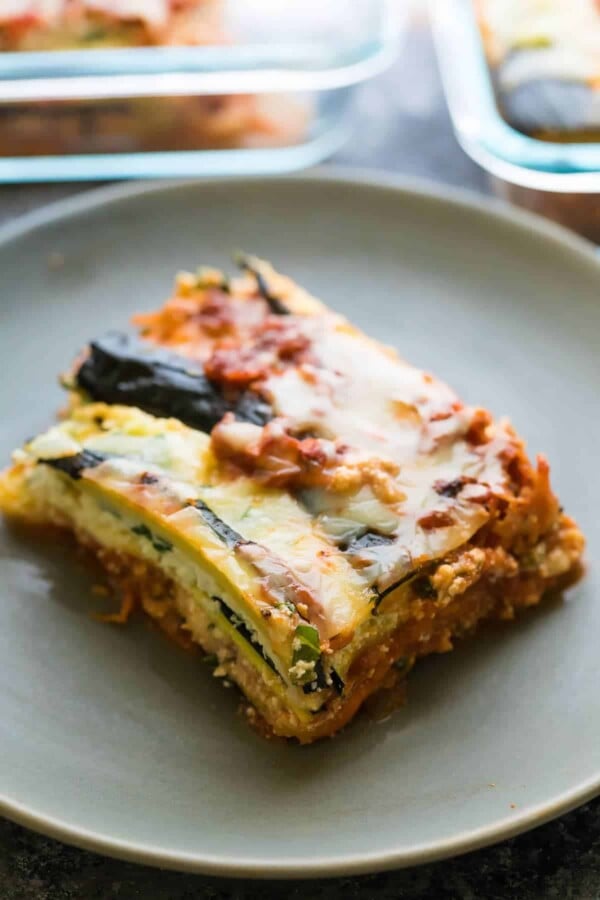 Freezer-friendly meals
Best Baked Turkey Meatballs (+ 7 Flavors!)
The BEST baked turkey meatballs are juicy and delicious, made with simple everyday ingredients! Bake up classic turkey meatballs, or jazz them up with one of 7 different flavor options. Healthy, freezer-friendly and absolutely delicious!
Check out this recipe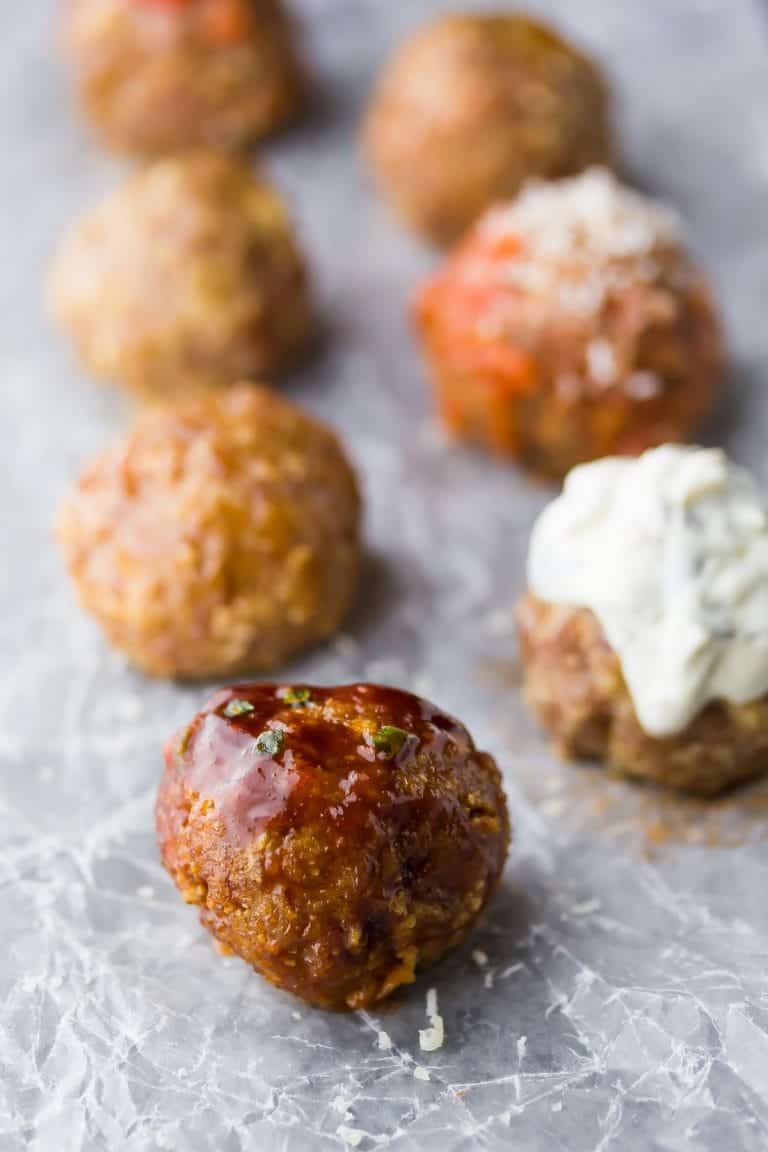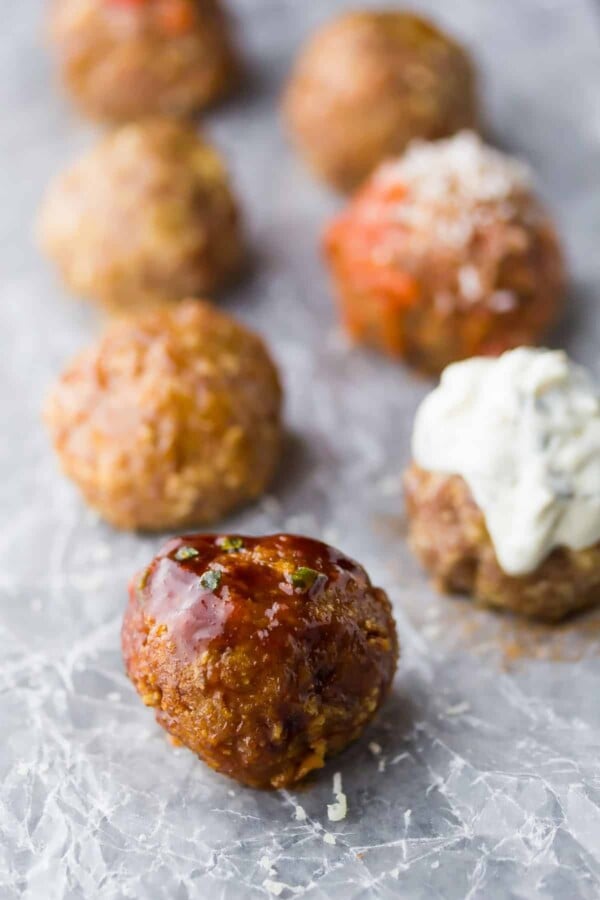 Instant Pot Ground Turkey Stuffed Peppers
Instant Pot ground turkey stuffed peppers have 5 ingredients and are simple to prepare. With delicious TexMex flavor, they also work well for meal prep!
Check out this recipe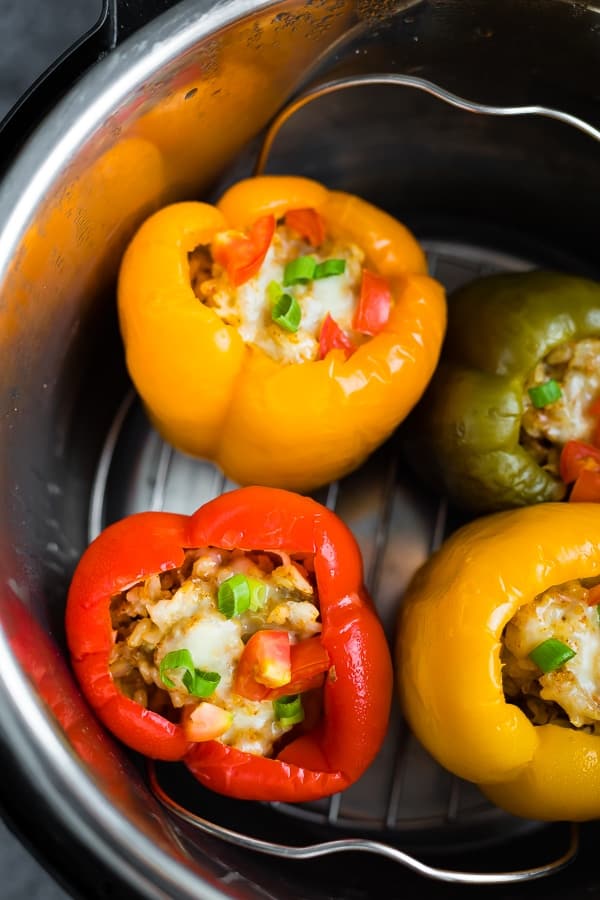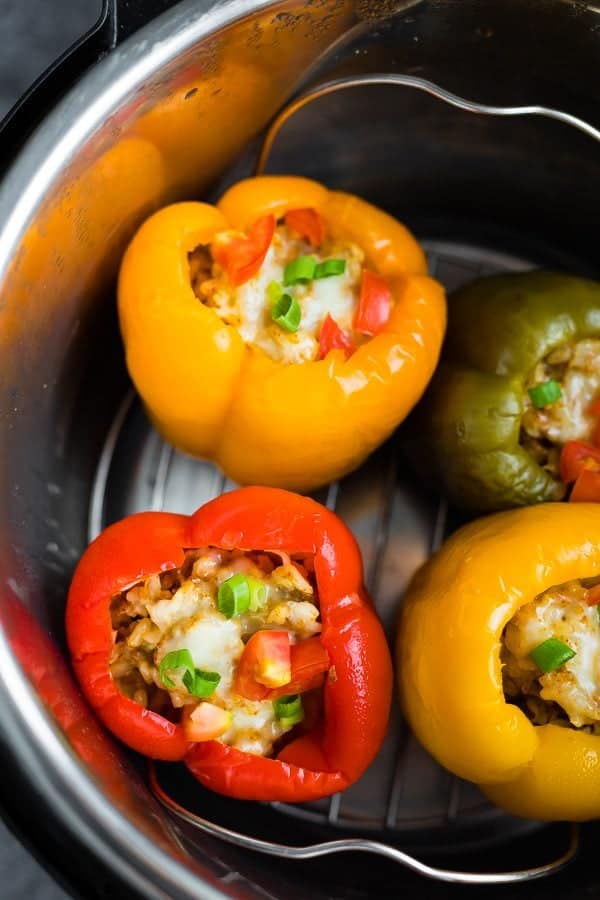 Smoky Slow Cooker Turkey Chili
This smoky slow cooker turkey chili is rich and bold in flavor- with chipotle chilis, ground turkey, kidney beans and plenty of spices. The slow cooker makes this easy and hands off to prep, and it works great for meal prep! 
Check out this recipe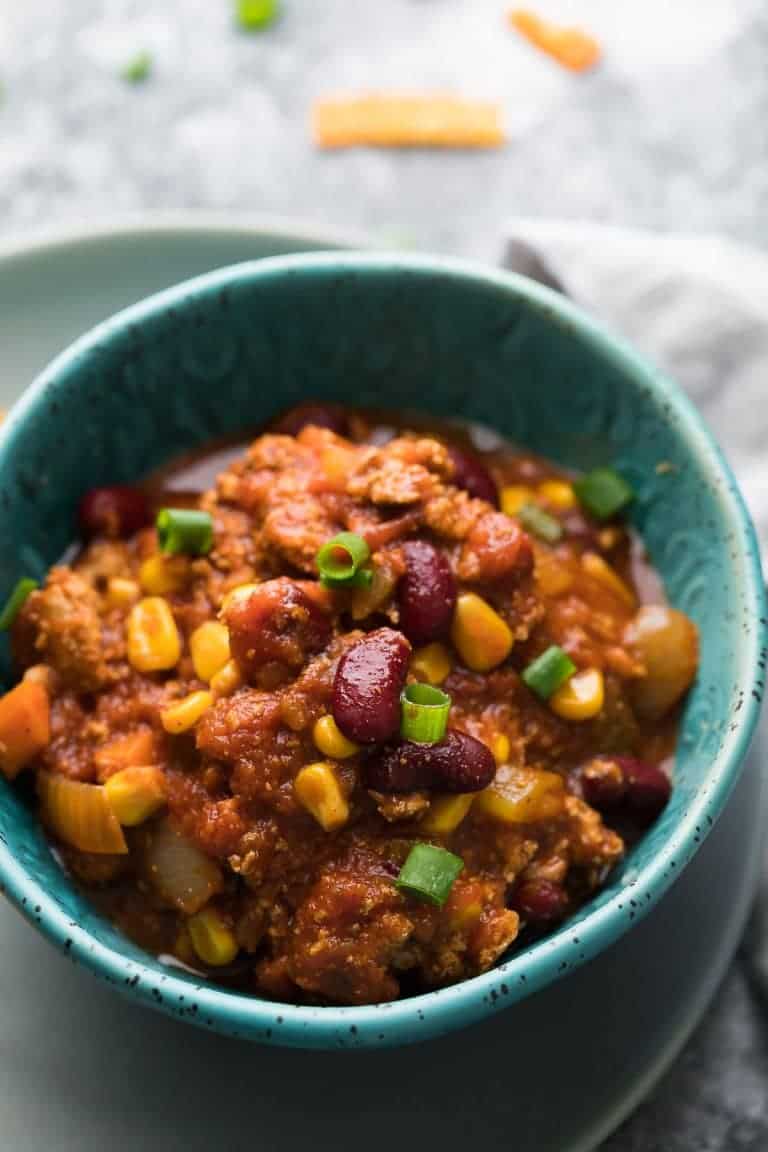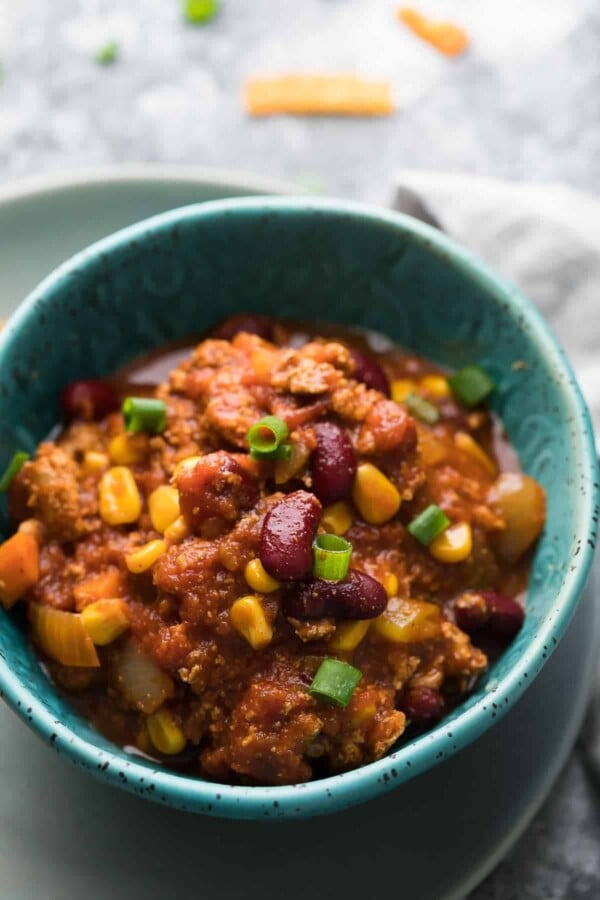 Perfect Juicy Turkey Burgers
Spilling all the details on how to get perfectly juicy turkey burgers! These burgers are never dry, with simple ingredients that allow the natural turkey flavor to shine. So easy to prepare!
Check out this recipe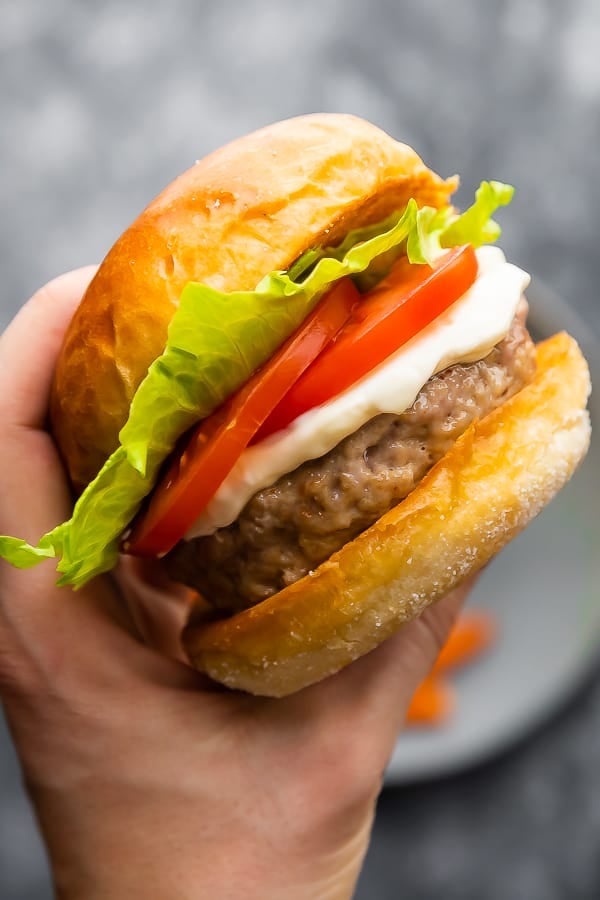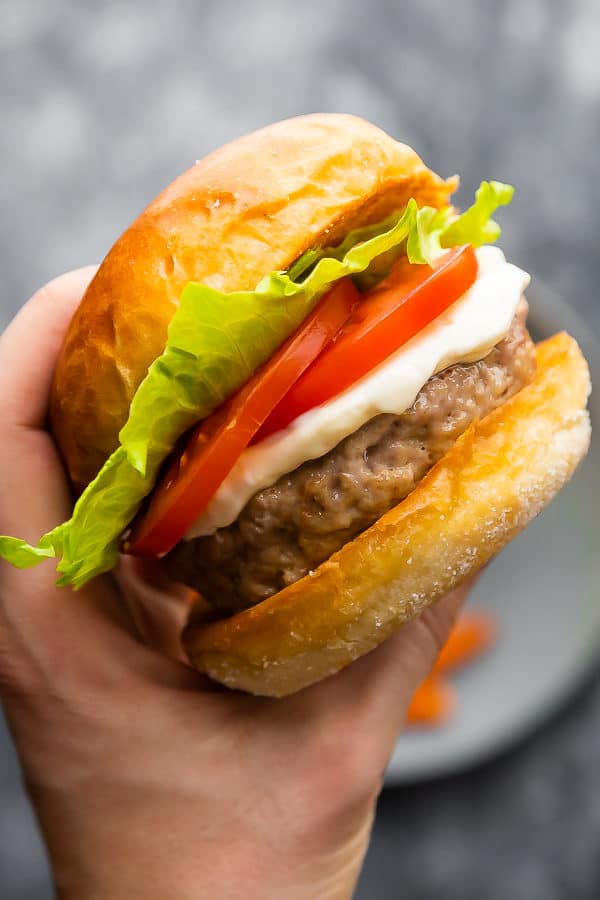 Mexican Spaghetti Squash Casserole
Mexican spaghetti squash casserole with ground turkey, black beans, corn and cheese. Simple to prepare, lower in carbs, and leftovers keep amazingly well!
Check out this recipe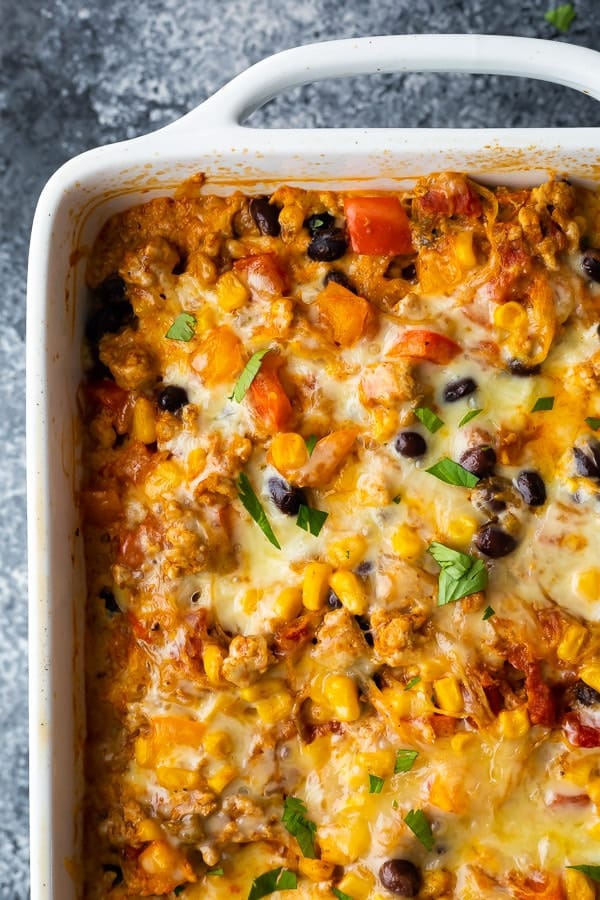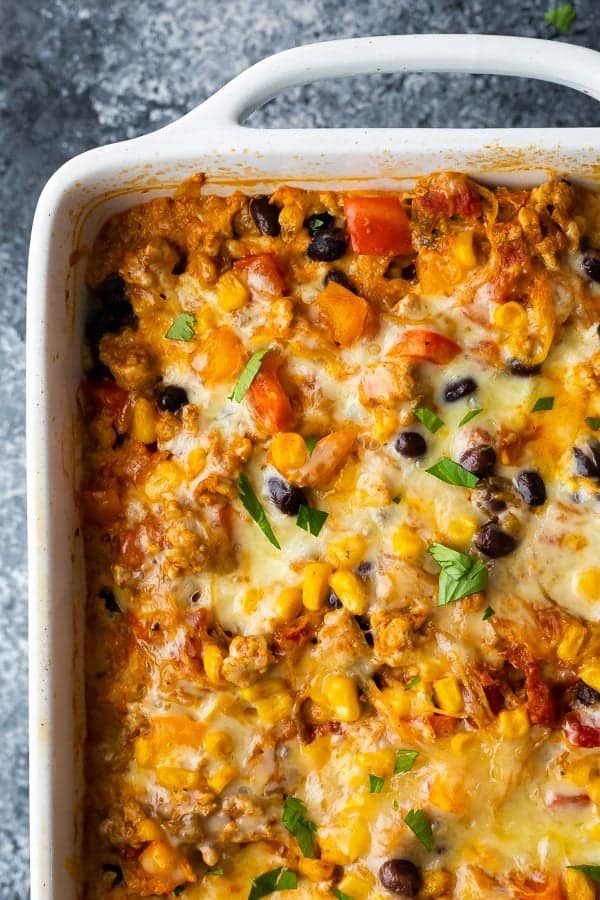 Instant Pot Turkey Chili
With bold Tex Mex flavor and a simple ingredients list, this Instant Pot turkey chili is hands off to cook thanks to the Instant Pot! Cozy up with a bowl of this hearty, yet healthy chili.
Check out this recipe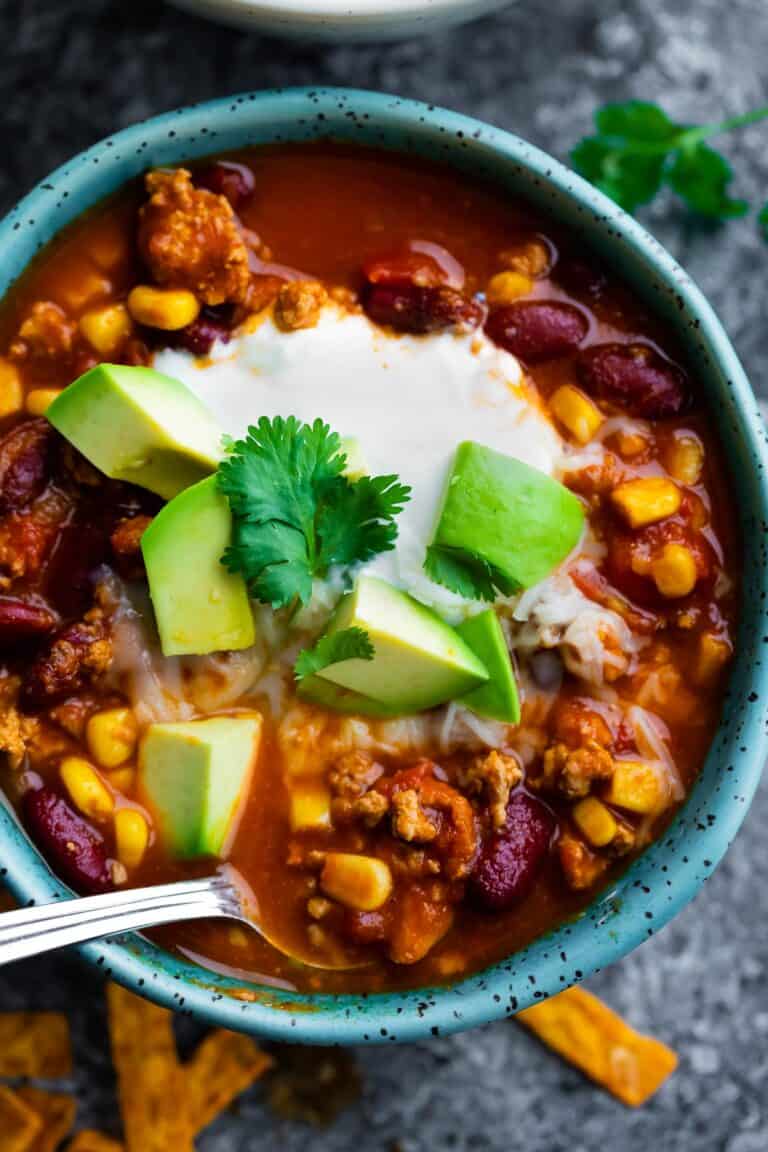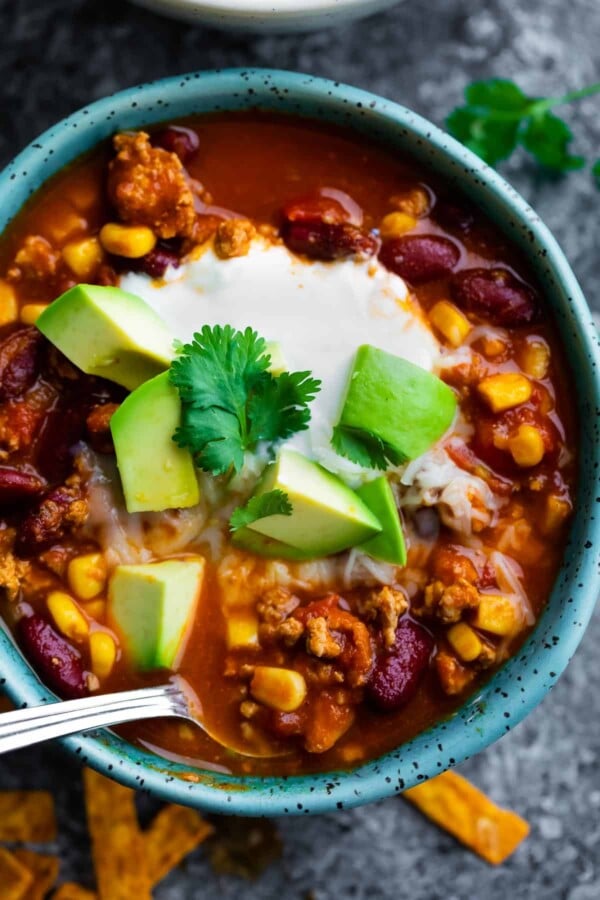 Instant Pot Asian Lettuce Wraps
These Instant Pot ground turkey lettuce wraps can be cooked from fresh or frozen, and make a delicious, lower carb meal that the whole family will love! A healthy weeknight meal that is ready in 25 minutes or less.
Check out this recipe