These vegetarian meal prep recipes can help you eat healthier and reduce your meal time stress. Browse through the meal prep bowls, jar salads and friendly options.
Making vegetarian meal prep recipes, whether it is breakfast, lunch or dinner, sets you up for healthy eating through the week. Not only that, but you will save yourself time, stress and even save some money!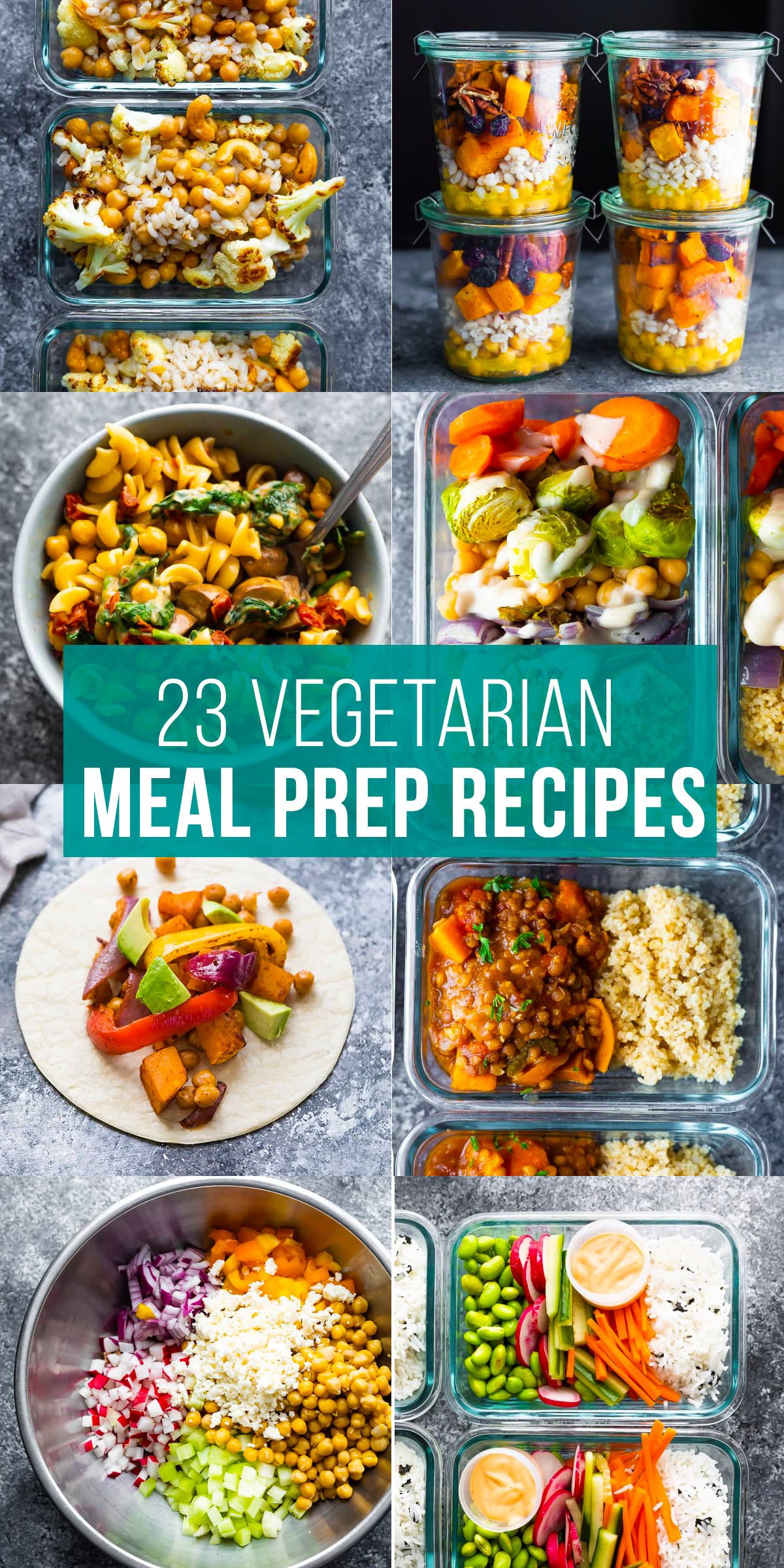 One thing I love about vegetarian meal prep recipes is that the proteins are super easy to work with, often as simple as opening a can of beans! That makes prepping your meals even more efficient.
Don't forget to pin this post to save it for later!
Meal Prep FAQ
Meal prep & storage tips
How to meal prep– Specific instructions are found on each individual recipe post. Stir fries, burritos, casseroles, pastas (etc) are cooked ahead. Salads- chop, portion out, and keep dressing separate until just before serving (unless otherwise stated). Soup- assemble in mason jars.
How to store– Some options for storing these meal prep recipes include:
2 cup meal prep containers (my personal faves; I own 40 of these!)
2 compartment meal prep containers (great for keeping ingredients separate until just before serving)
3 compartment meal prep containers (great for bento-style lunches)
condiment containers (great for salad dressings)
1 pint mason jars (great for salads)
How to serve– rewarm until steaming hot (if recipe calls for it). Toss salad in dressings and enjoy cold. Pour hot water into mason jar soup.
QUESTION? Ask me below!
Meal prep bowls
Dinners