Vegetarian meal prep recipes- a little meal prep can go a long way in helping you eat a balanced and nutritious vegetarian diet. Check out these 25 delicious vegetarian meal prep recipes that are packed with protein to keep you full!!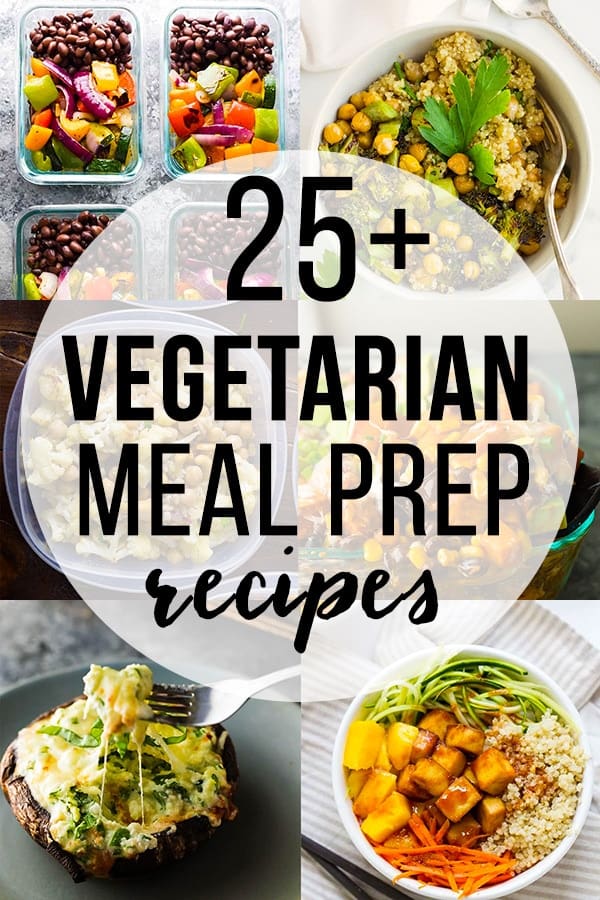 This year, we've been incorporating more and more vegetarian meals into our lives.  I think I may have finally convinced Ben that vegetarian food can be just as filling as a meal with meat!
Making vegetarian meal prep recipes, whether it is breakfast, lunch or dinner, sets you up for healthy eating through the week. Not only that, but you will save yourself time, stress and even save some money!
One thing I love about vegetarian meal prep recipes is that the proteins are super easy to work with, often as simple as opening a can of beans! That makes prepping your meals even more efficient.
Today I'm sharing with you 25 Vegetarian Meal Prep Recipes…these are all lunch and dinner recipes since they are the harder recipes to find.
If you are looking for meal prep breakfast recipes, check out this round-up of 28 Healthy Breakfast Meal Prep Ideas; most of them are already vegetarian.  Looking for 100% plant based vegan meal prep recipes? Check out this round-up of 25 Vegan Meal Prep Recipes.
Shall we check out these vegetarian meal prep recipes?

MY LATEST VIDEOS
1. Cauliflower Rice Black Bean Burritos from Sweet Peas & Saffron // 2. Meal Prep Veggie Stir Fry from Wholefully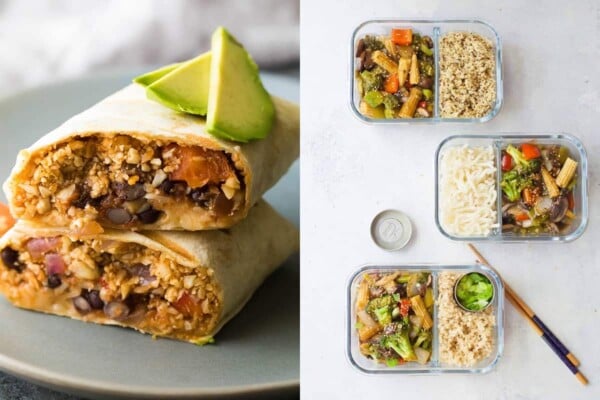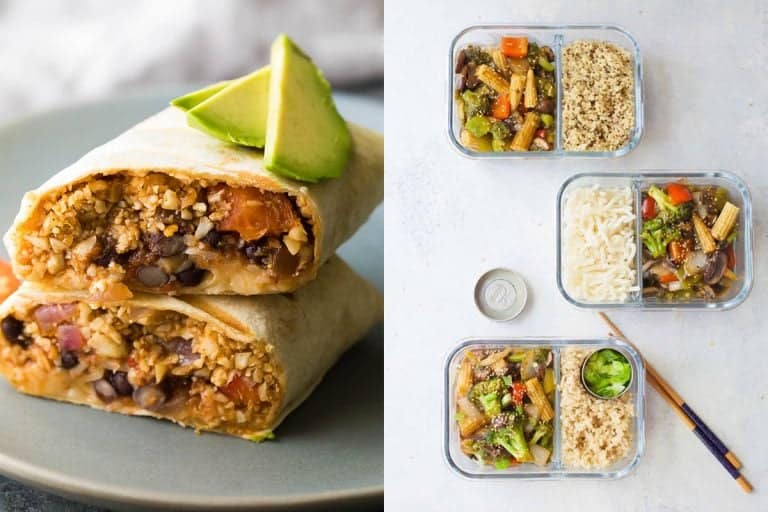 3. Sundried Tomato Chickpea One Pot Pasta (Meal Prep) from Sweet Peas & Saffron // 4. Pho Soup Made In Mason Jar by Veggie Balance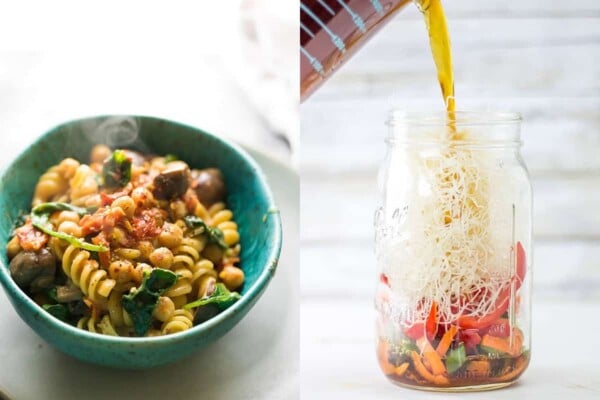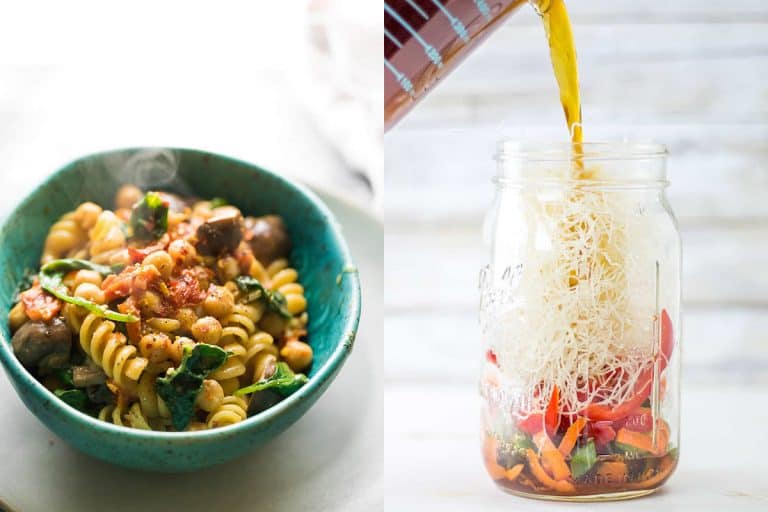 5. Grilled Veggie & Black Bean Meal Prep Bowls from Sweet Peas & Saffron // 6.  Roasted Broccoli Chickpea Quinoa Bowls from Nourished The Blog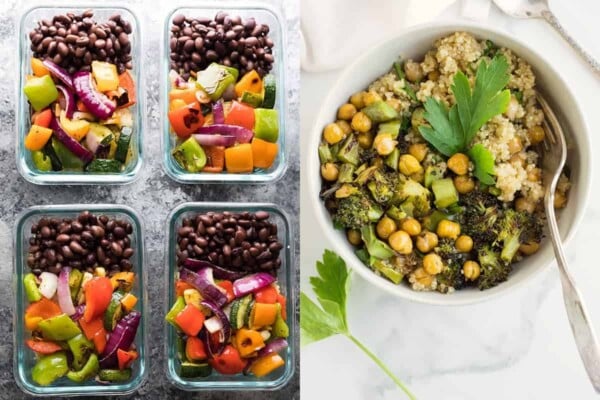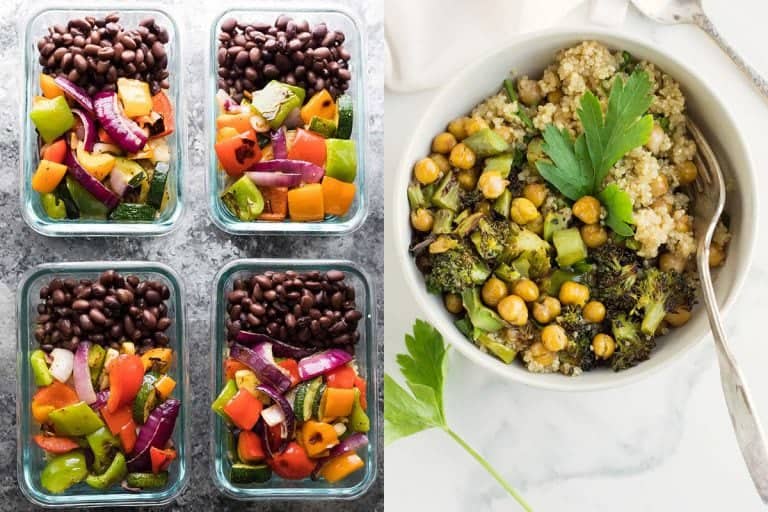 7. Slow Cooker Chickpea Tortilla Soup (Freezer to Crock Pot) from Sweet Peas & Saffron // 8. Curried Chickpea Bowls with Garlicky Spinach from Eating Bird Food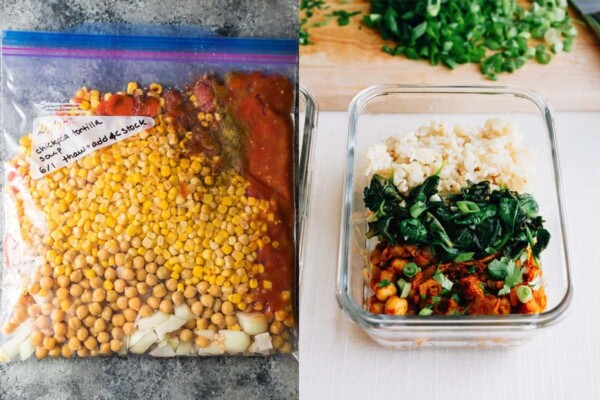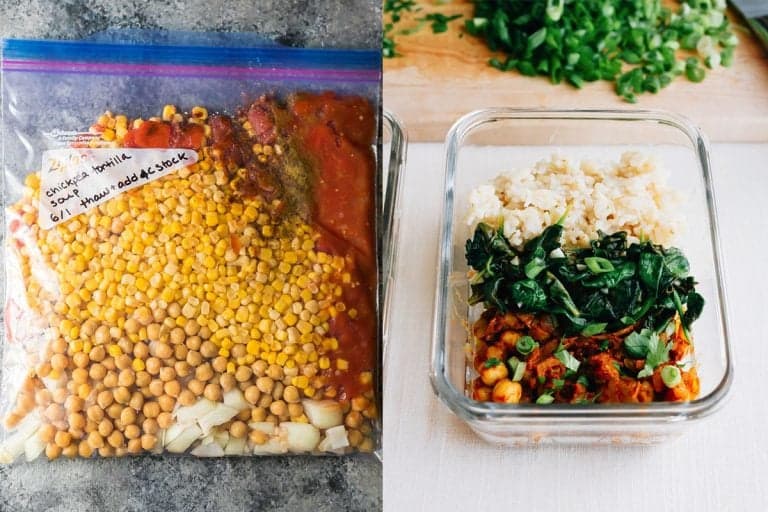 9. Meal Prep Chopped Chickpea Salad from Sweet Peas & Saffron // 10. Crockpot Vegetarian Curried Lentils from New Leaf Wellness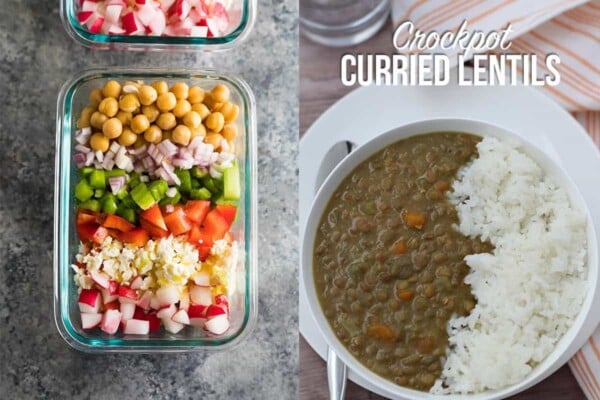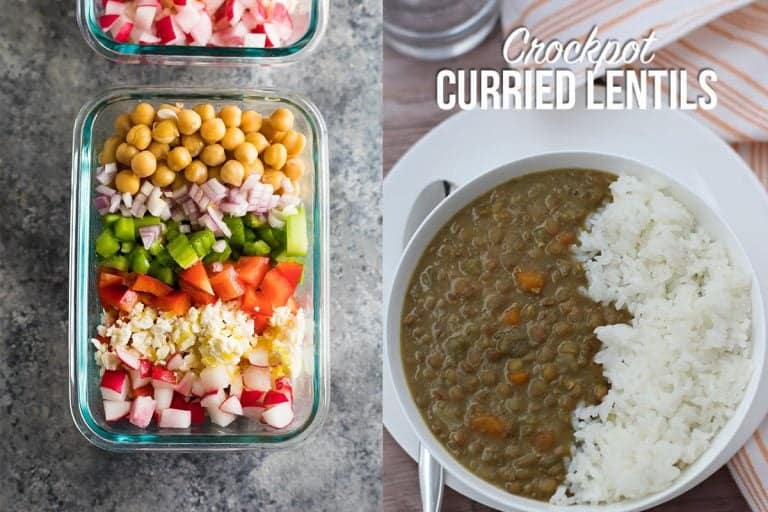 11. Lasagna Stuffed Portobellos (Freezer to Oven) from Sweet Peas & Saffron // 12. Teriyaki Quinoa Bowls from Simply Quinoa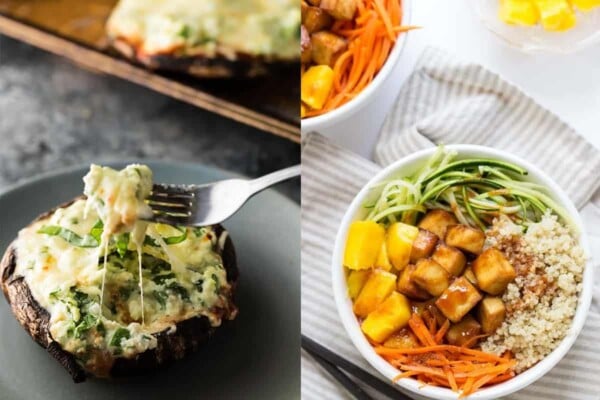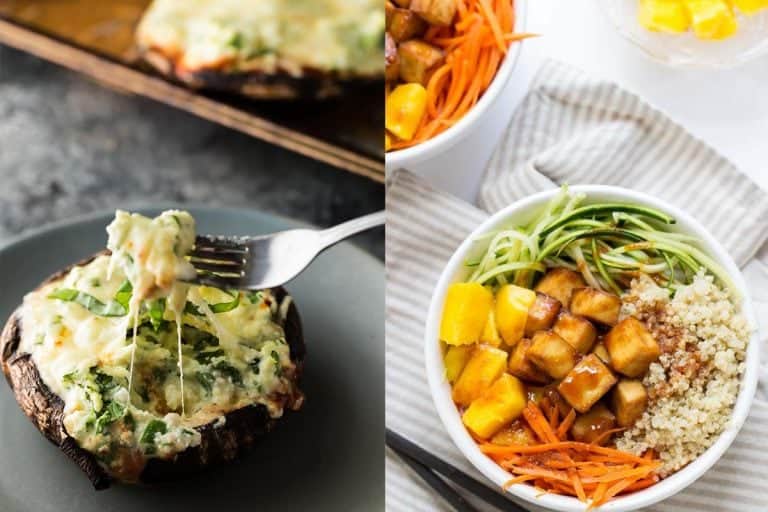 13. Freezer to Oven Enchilada-Stuffed Sweet Potatoes from Sweet Peas & Saffron // 14. Rainbow Power Salad from Pinch of Yum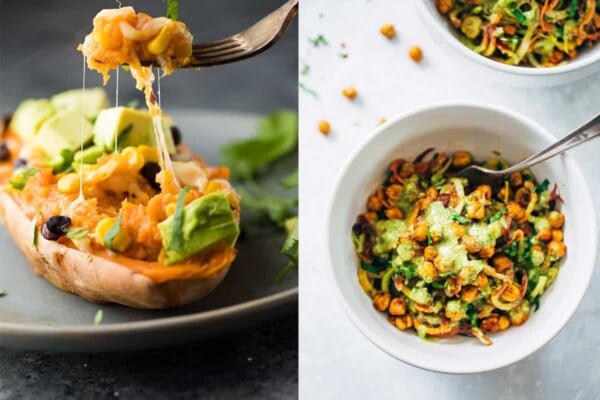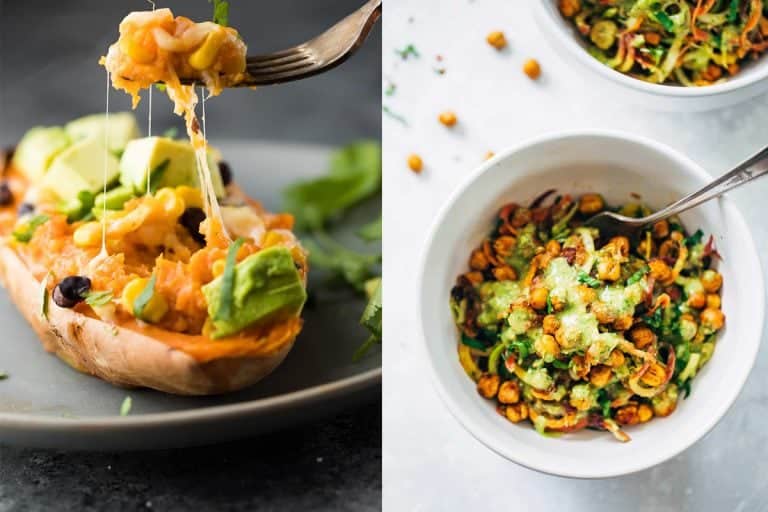 15. (Make Ahead) One Pot Black Bean Fajita Pasta from Sweet Peas & Saffron // 16. Black Bean Salad with Roasted Sweet Potatoes from Naturally Ella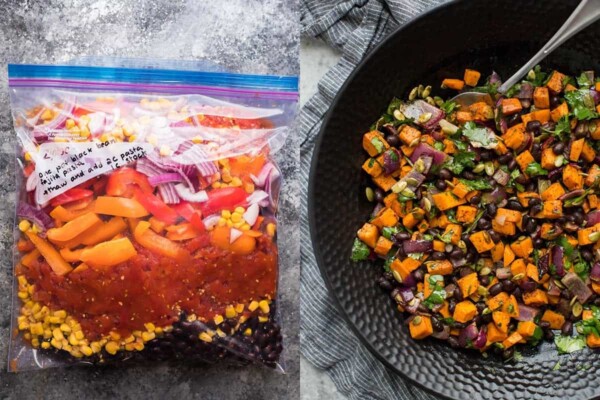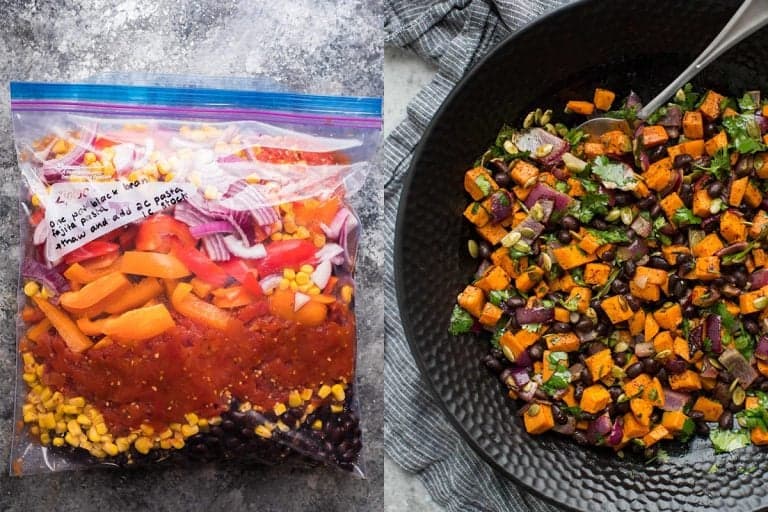 17. Smashed White Bean Spinach Quesadillas (Freezer Friendly) from Sweet Peas & Saffron // 18. Healthy Make-Ahead Burritos from Yummy Mummy Kitchen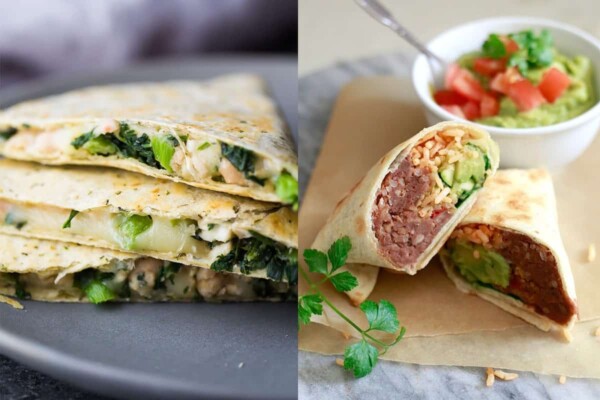 19. Make Ahead Chickpea Butternut Squash Fajitas // 20. Meal Prep Balsamic Tempeh & Roasted Vegetable Quinoa Bowls from Simply Quinoa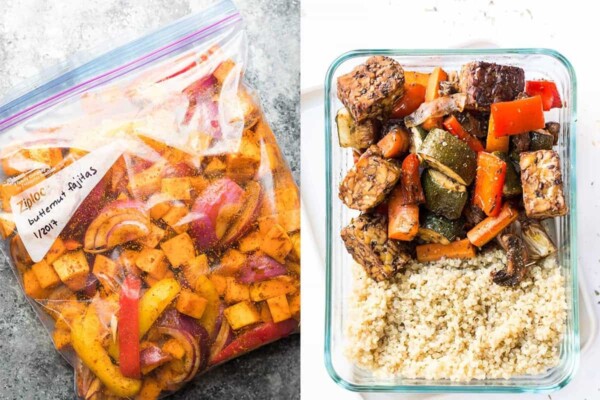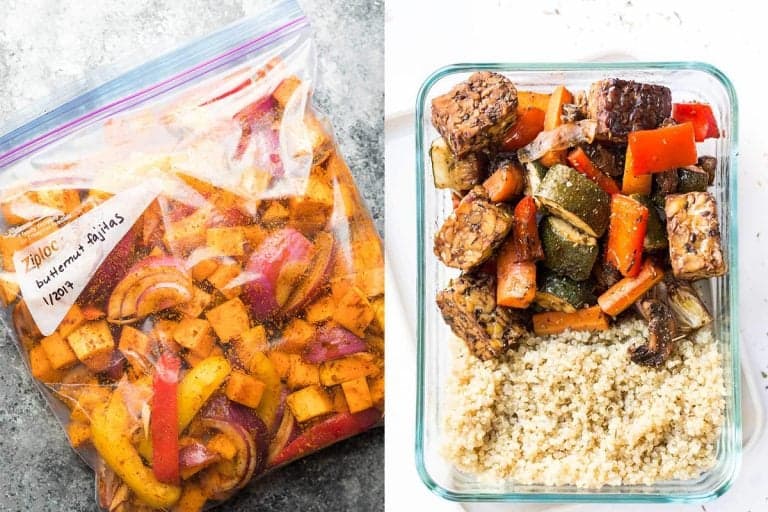 21. Chickpea, Barley and Butternut Squash Lunch Bowls from Sweet Peas & Saffron // 22. Vegetarian Black Bean Enchiladas from A Cedar Spoon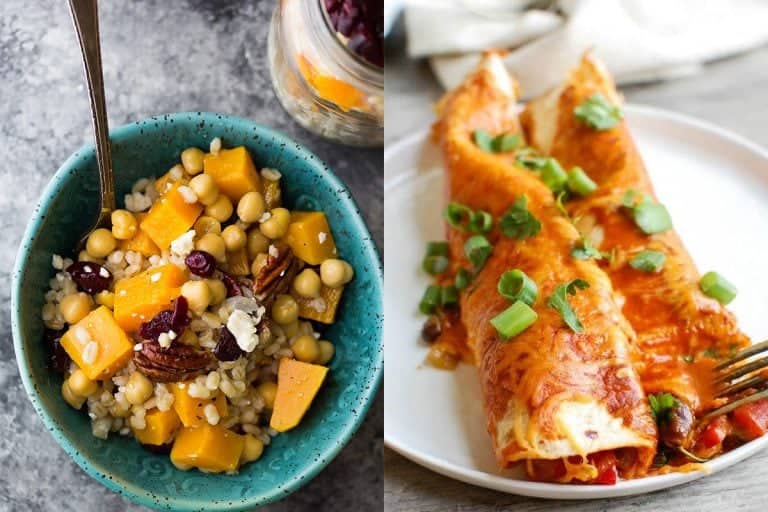 23. Southwestern Sweet Potato Jar Salads from Sweet Peas & Saffron // 24. Broccoli Quinoa Casserole from Eat Good 4 Life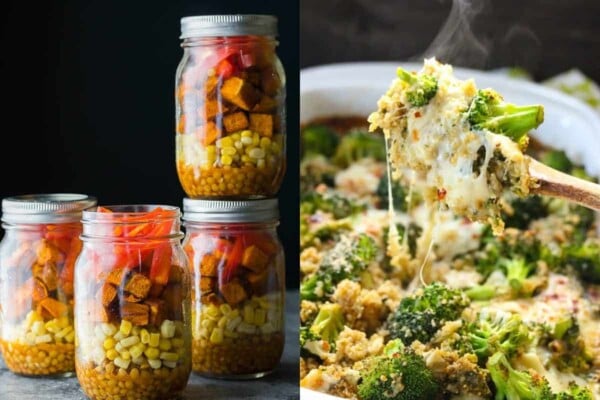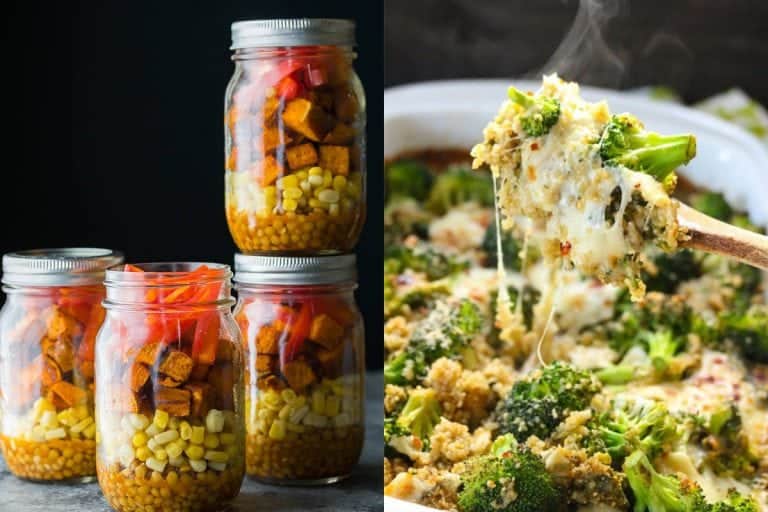 25. Cauliflower Cashew Lunch Bowls from Sweet Peas & Saffron // 26. Butternut Squash Enchilada Casserole from Sweet Peas & Saffron