Dairy-free recipes for meal prep that will have you set for healthy meals! Spend some time meal prepping for easy meals through the week.
If you are on a special diet, it can be hard to find meal prep recipes that work for you. After rounding up tasty gluten-free and paleo meal prep recipes, we are now tackling dairy-free recipes!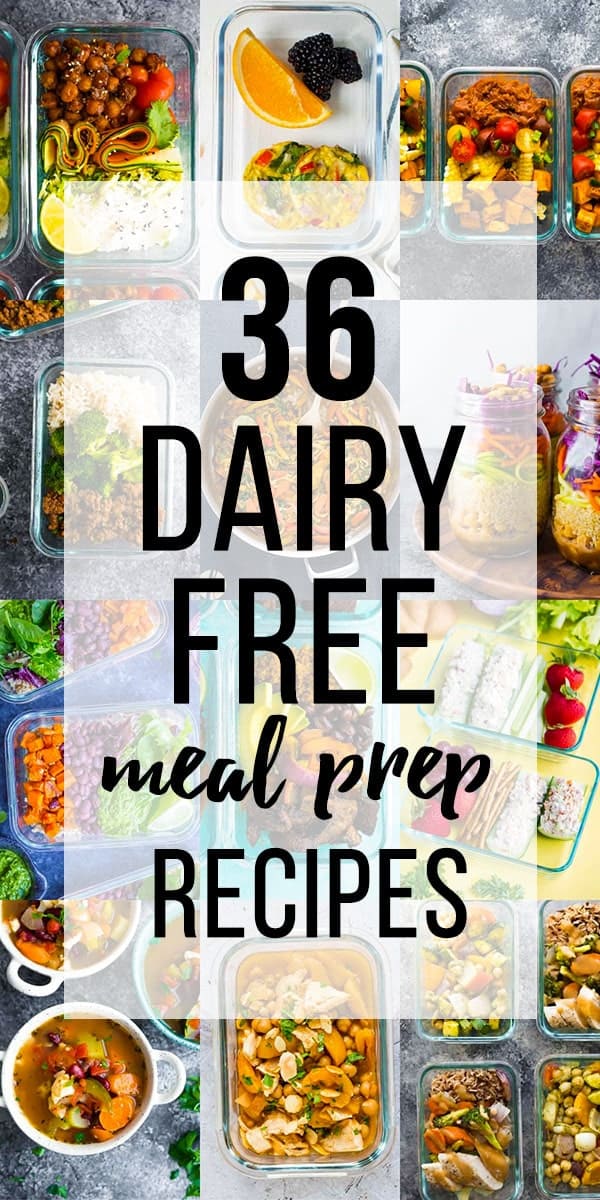 Dairy-free recipes for meal prep
If you are avoiding dairy, it might be a challenge to figure out which recipes will fit into your meal prep routine. Fear not, as we have done the heavy lifting for you and have 36 delicious meal prep recipes that just so happen to also be dairy-free.
Prepping your meals ahead will
save you time later in the week
reduce your meal time stress
save you money
make it easier to eat dairy-free!
Want to learn more about getting started with meal prep? Check out How to Meal Prep.
Wondering which veggies work best for meal prep? Check out How to Meal Prep Vegetables.
Have another question that is not answered here? Please ask us below!
This round up includes breakfast, lunch, dinner and snack options. We hope you love these recipes!
Don't forget to pin this post to save it for later!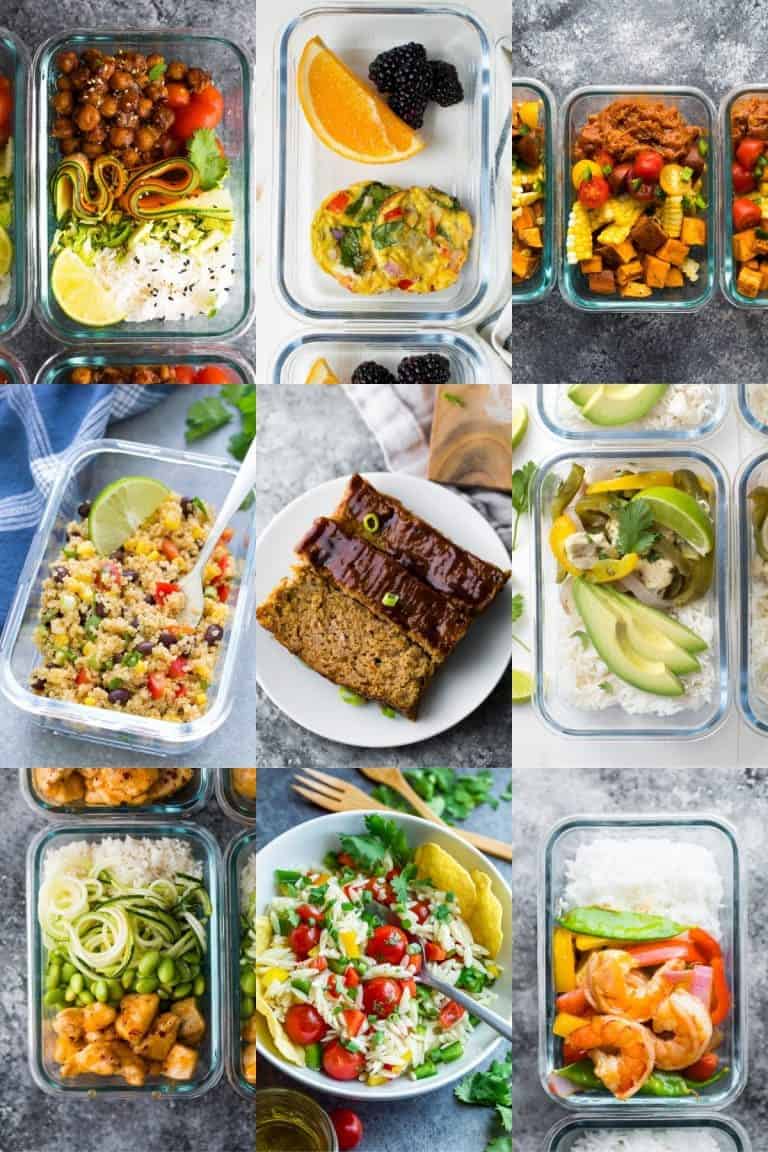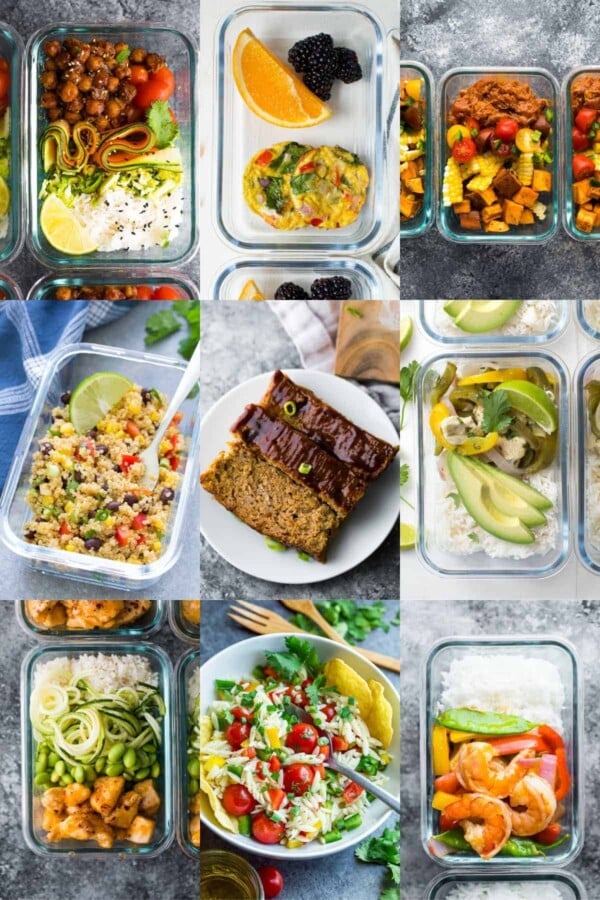 1. Korean BBQ Chickpea Bento Bowls by Sweet Peas and Saffron
2. Southwest Egg Muffin Cups by Spoonful of Flavor
3. Spicy Pulled Pork Meal Prep Bowls by Sweet Peas and Saffron
4. Southwest Quinoa Salad by Kristine's Kitchen
5. Hoisin Turkey Meatloaf by Sweet Peas and Saffron
6. Meal Prep Cilantro Lime Chicken Fajitas in Foil by Spoonful of Flavor
7. Healthier Firecracker Chicken Meal Prep Bowls by Sweet Peas and Saffron
8. Healthy Orzo Salad by Peas and Crayons
9. Easy Sweet Chili Shrimp Stir Fry by Sweet Peas and Saffron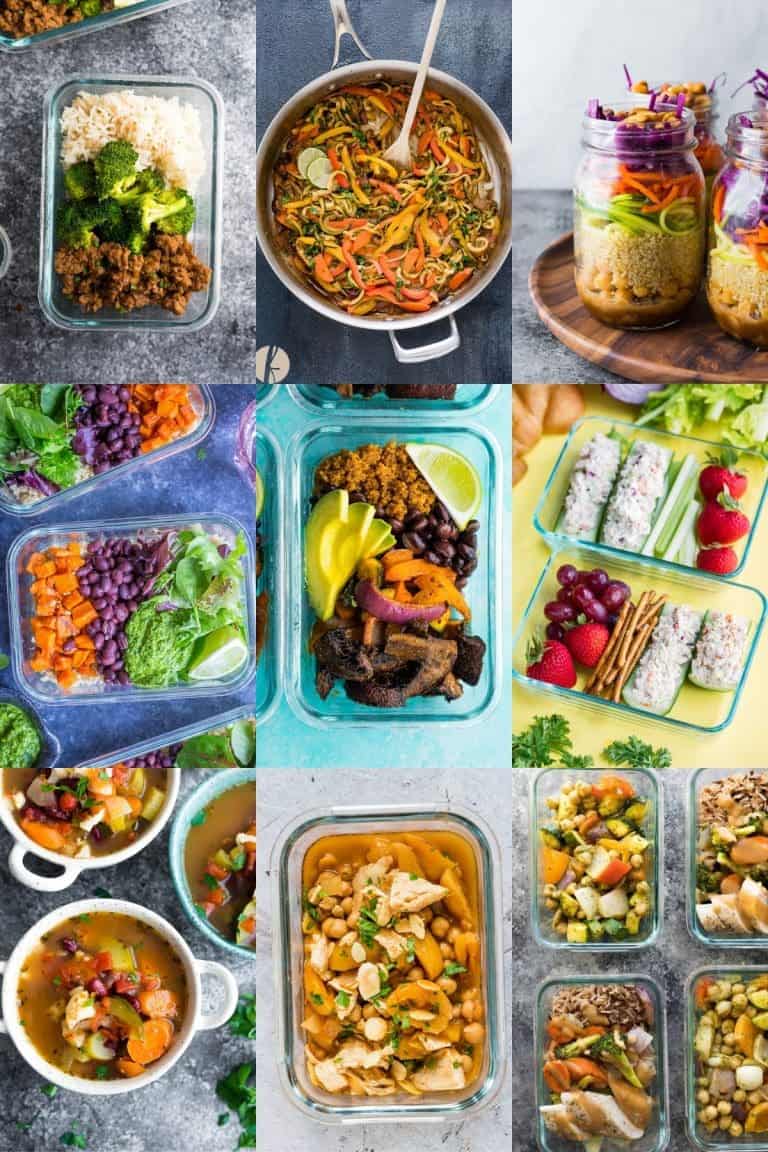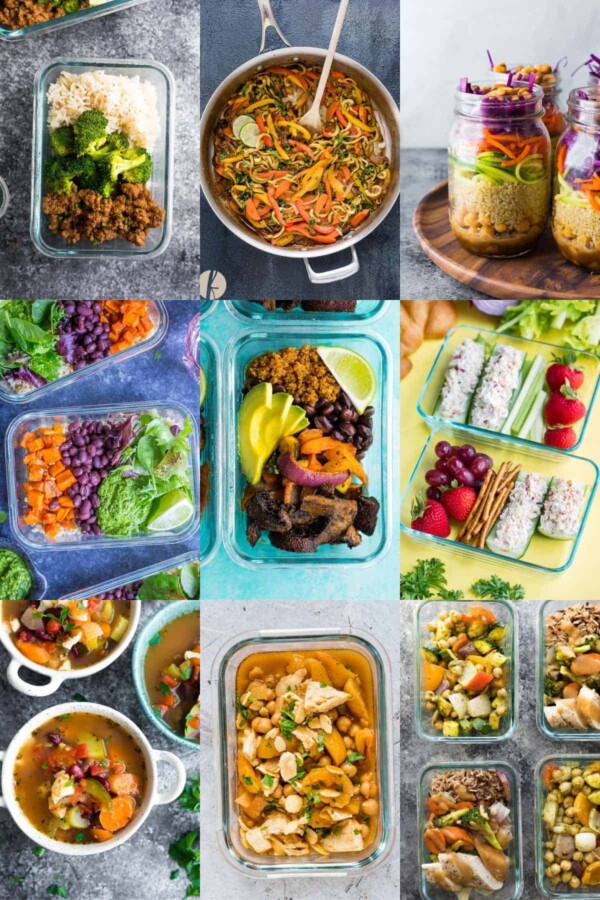 10. Korean Turkey Meal Prep by Sweet Peas and Saffron
11. Vegetarian Thai Peanut Zucchini Noodles by Flavor the Moments
12. Thai Chickpea Mason Jar Salad by Sweet Peas and Saffron
13. Sweet Potato and Black Bean Meal Prep Bowls with Cilantro Lime Pesto by She Likes Bird Food
14. Portobello Fajita Vegan Meal Prep by Sweet Peas and Saffron
15. Tuna Salad Cucumber Boats by Peas and Crayons
16. Hearty Vegetable Soup Recipe by Sweet Peas and Saffron
17. Fragrant Moroccan Turkey Stew by Recipes from a Pantry
18. Sheet Pan Meal Prep 2 Ways (Chickpea Pitas and Thai Lunch Bowls) by Sweet Peas and Saffron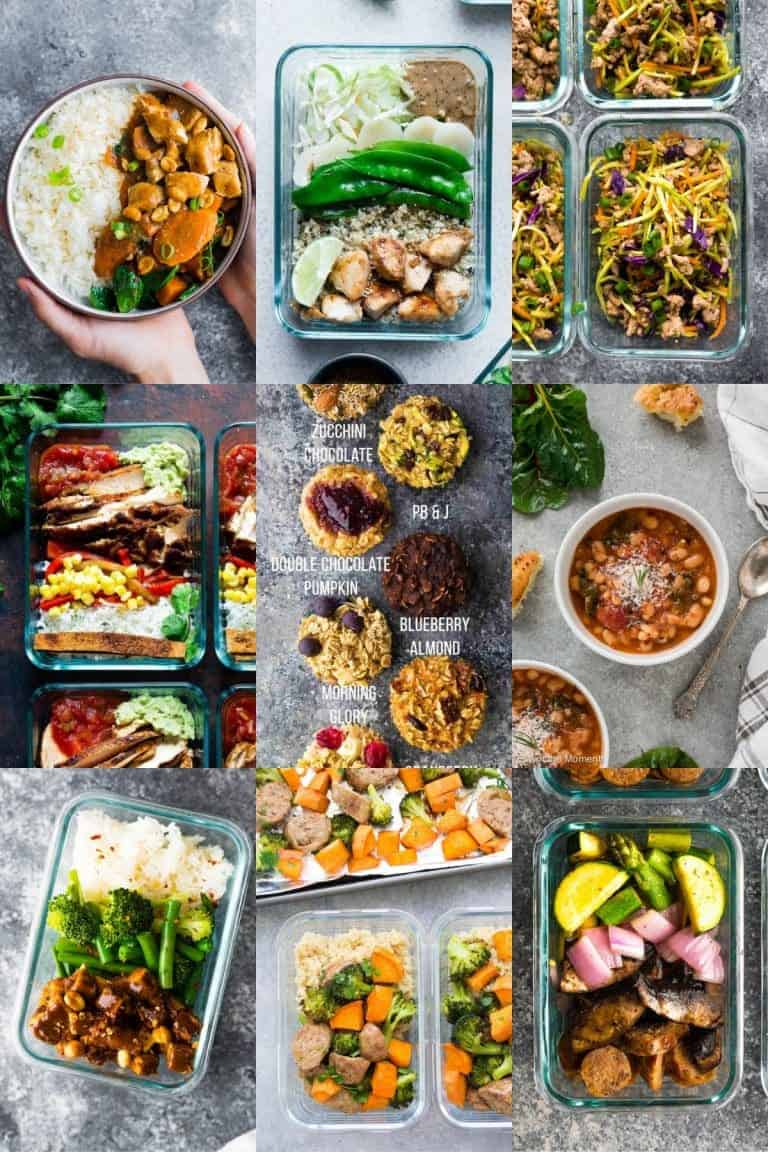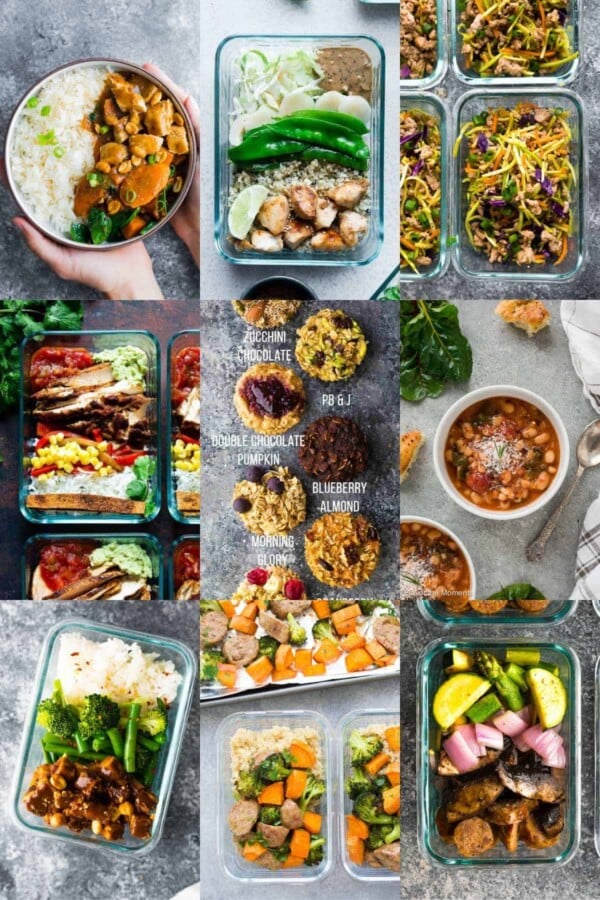 19. Freezer Asian Peanut Chicken by Sweet Peas and Saffron
20. Chicken Satay Meal Prep Bowls by Food Faith Fitness
21. Egg Roll in a Bowl by Sweet Peas and Saffron
22. Chicken Burrito Bowl for Meal Prep by Food Faith Fitness
23. Easy Baked Oatmeal Muffins (7 Flavors) by Sweet Peas and Saffron
24. Instant Pot Spicy White Bean and Chard Stew by Flavor the Moments
25. Peanut Ginger Tofu Stir Fry by Sweet Peas and Saffron
26. Sheet Pan Sausage and Roasted Veggies by Kristine's Kitchen
27. Low Carb Breakfast Meal Prep Bowls by Sweet Peas and Saffron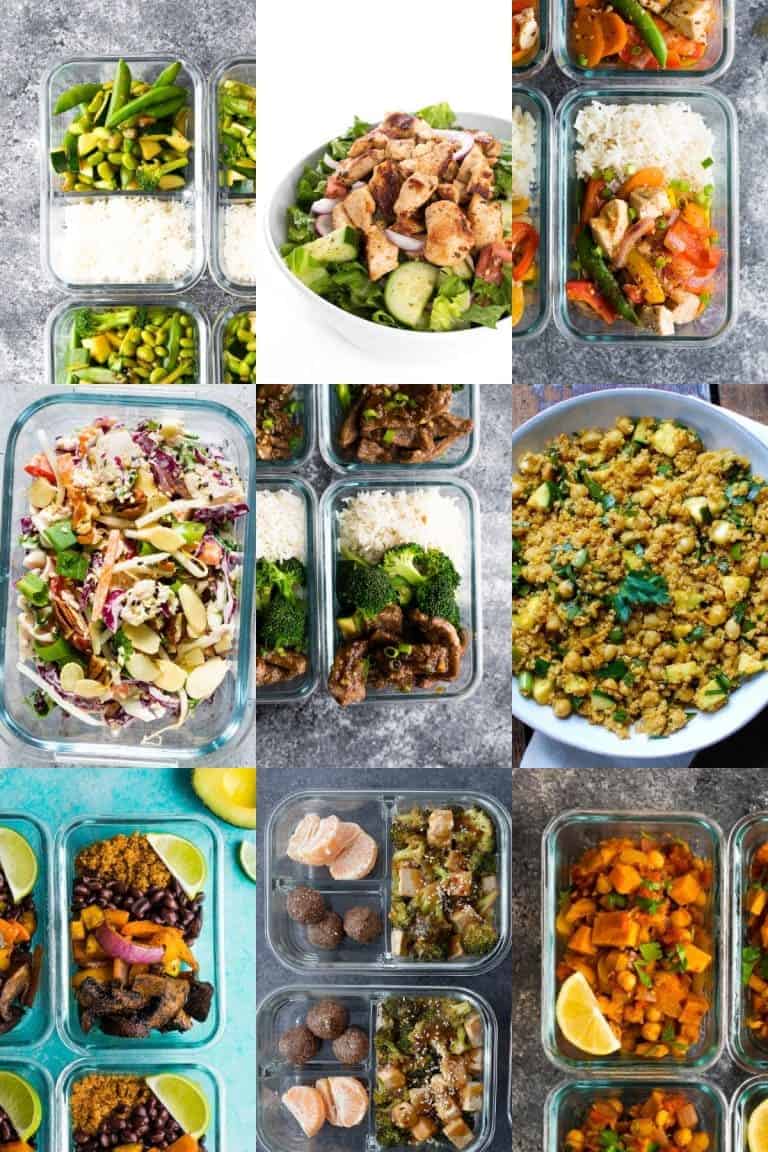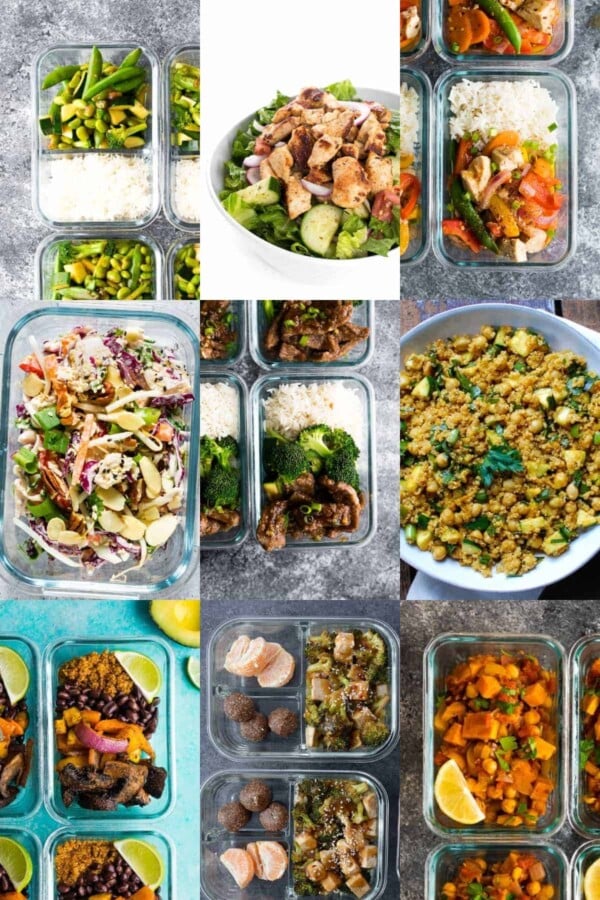 28. Vegan Ginger Teriyaki Stir Fry (Meal Prep) by Sweet Peas and Saffron
29. Chicken Tawook Salad by The Lemon Bowl
30. Instant Pot Coconut Sweet Chili Chicken Stir Fry by Sweet Peas and Saffron
31. Crunchy Healthy Turkey Salad Recipe by Recipes from a Pantry
32. Lighter Mongolian Beef Meal Prep by Sweet Peas and Saffron
33. Zucchini Chickpea Quinoa Salad by A Cedar Spoon
34. Portobello Fajita Vegan Meal Prep from Sweet Peas & Saffron
35. Easy Plant-Based Meal Prep by Delish Knowledge
36. Vegan Moroccan Chickpea Skillet by Sweet Peas and Saffron