Sharing my picks for the best meal prep containers and jars that will keep your food fresh, help you reheat it evenly, and withstand the test of time. No more wasting your money, these are the absolute best containers out there!
Just like freezer containers and kitchen tools, when it comes to meal prep containers, there are so many options out there and it's easy to get confused. I'm here to remove some of that overwhelm, by sharing the containers I use in my kitchen on a daily and weekly basis!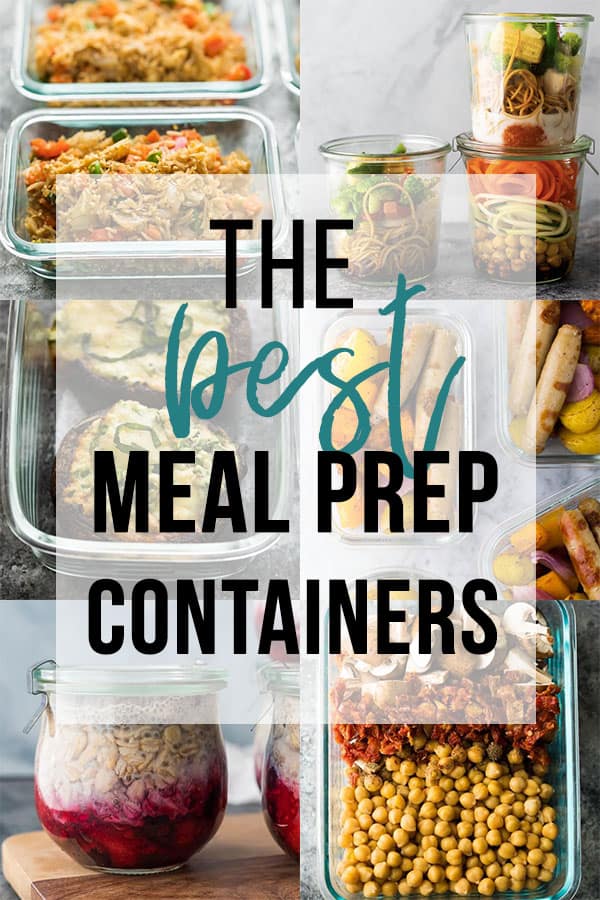 A good meal prep container will
be air tight and keep your food fresh in the fridge
be microwave-safe for easy re-heating
be free from BPA and other chemicals
be freezer, oven and dishwasher safe
It can be so overwhelming when searching on Amazon for meal prep containers! I consider it part of my job to test containers out so I can give you my honest opinion on them, and let's just say there are some good and some bad ones out there.
Today I'm sharing what's in my kitchen, and the meal prep containers that we use to give you the best value for your money.
1-minute video
Watch the video below, which highlights a few of my favorite meal prep tools and containers! You can find more recipe videos on my YouTube channel.
This post contains affiliate links, meaning if you click and make a purchase, I may receive a small commission. Thanks so much for supporting Sweet Peas & Saffron!
Don't forget to pin this post to save it for later!
Best meal prep containers
For single serving portions of cooked food, look for a good 2-3 cup capacity container. I recommend glass for many reasons (see the 5 Best Glass Meal Prep Containers), including that your food stays fresher, heats through more evenly, and is free from chemicals.
In addition to a supply of 2-3 cup containers, it's great to have some larger and smaller sets as well. You can find sets that come in a variety of sizes (like the Kinetic Glassware Kit below), which are great for storing meal prepped chicken, rice, veggies and more.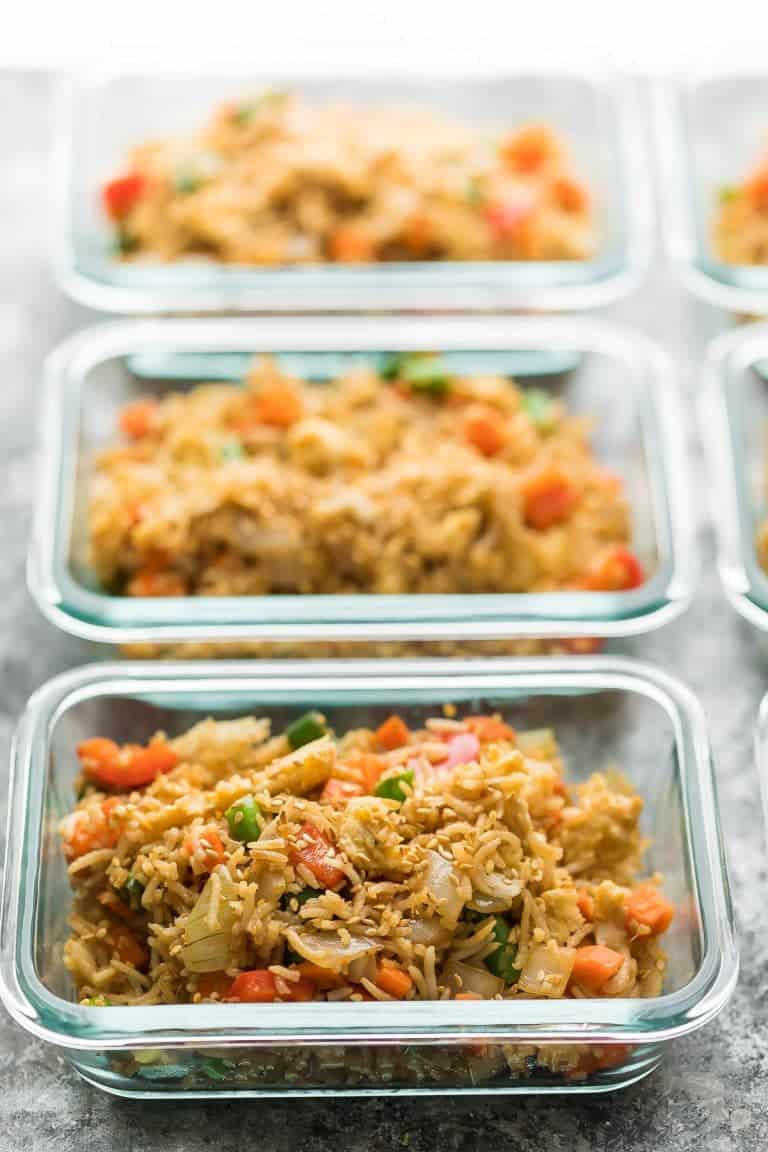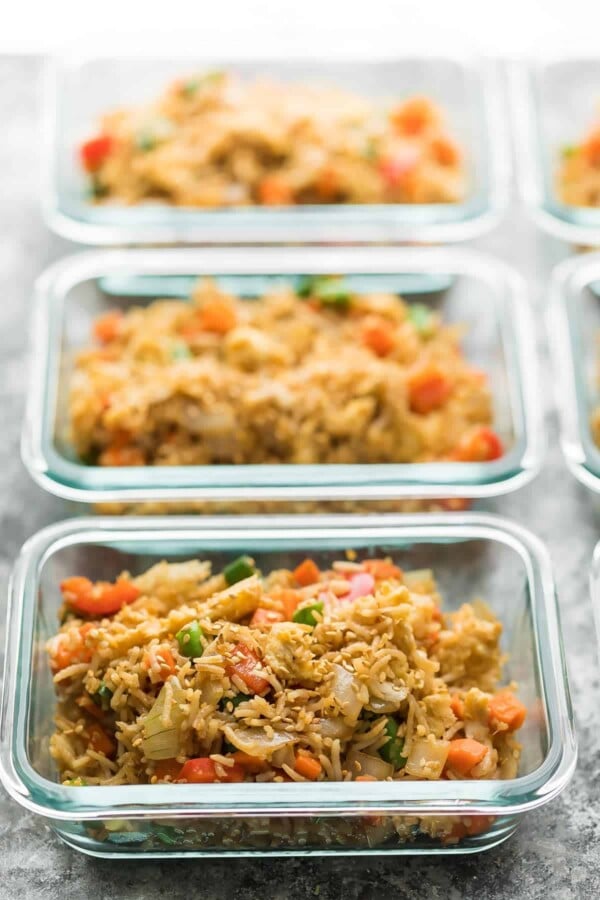 Snapware 2 Cup Glass Storage Containers
- Why do I love thee so? It's all about the snapping lids. Even after well nearly four years and who knows how many times through the dishwasher, the lids have not warped and always snap on perfectly.
Not only that, but I've really put these containers through the ringer...they've been frozen, microwaved, put through the dishwasher, and used to store countless meal prep recipes. I own at least 40 of these....and can't recommend them enough, they really are the best meal prep containers!
Update- I am a huge fan of IKEA's glass storage containers as well. You can find a variety of sizes with plastic + glass options, snap on lids, wooden lids, and more. They are holding up great for me and the lids are good quality.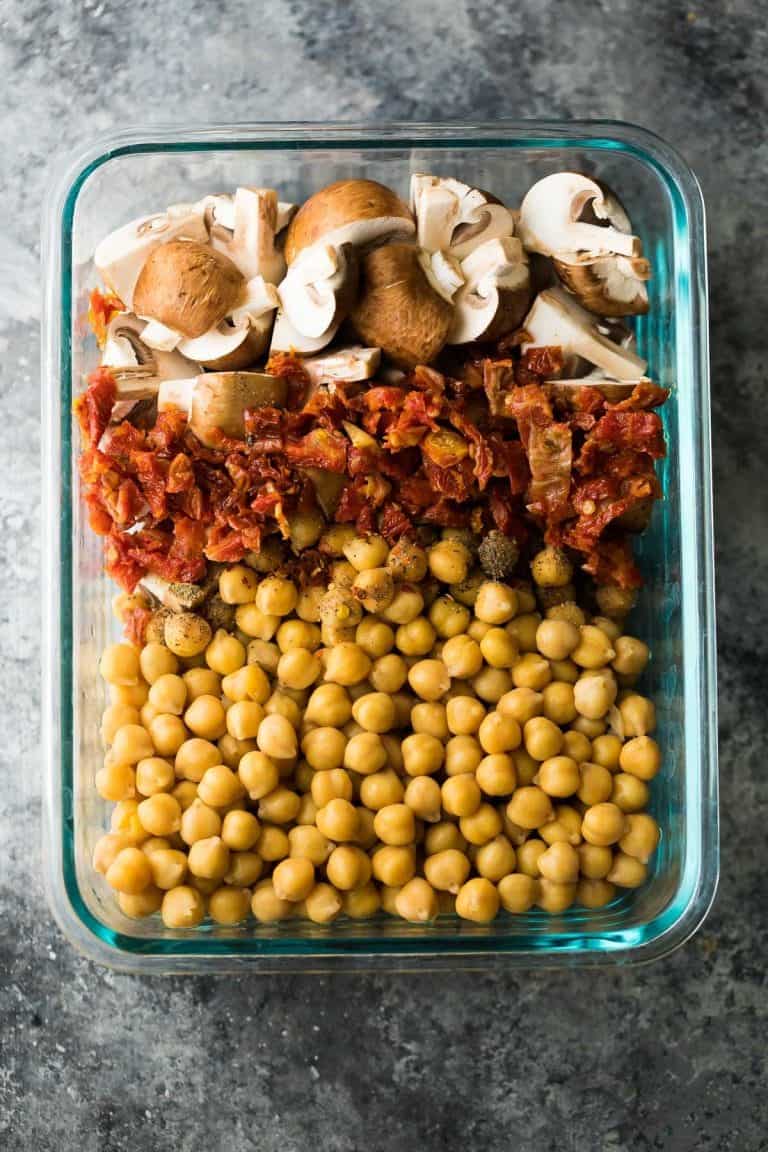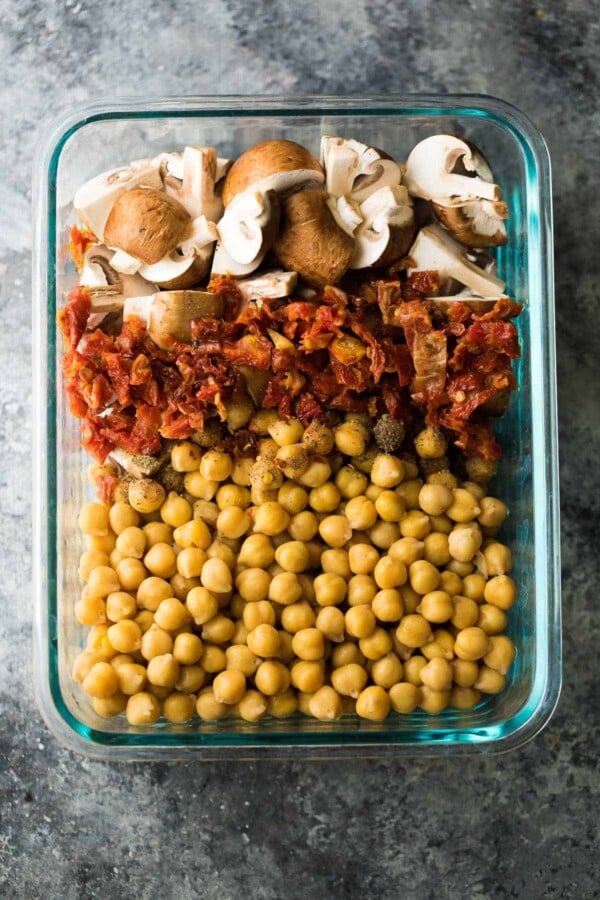 Snapware 6 Cup Glass Storage Containers- Again, I just love Snapware brand in general. These 6 cup glass containers are great for storing meal prep dinners, energy bites, veggies, you name it.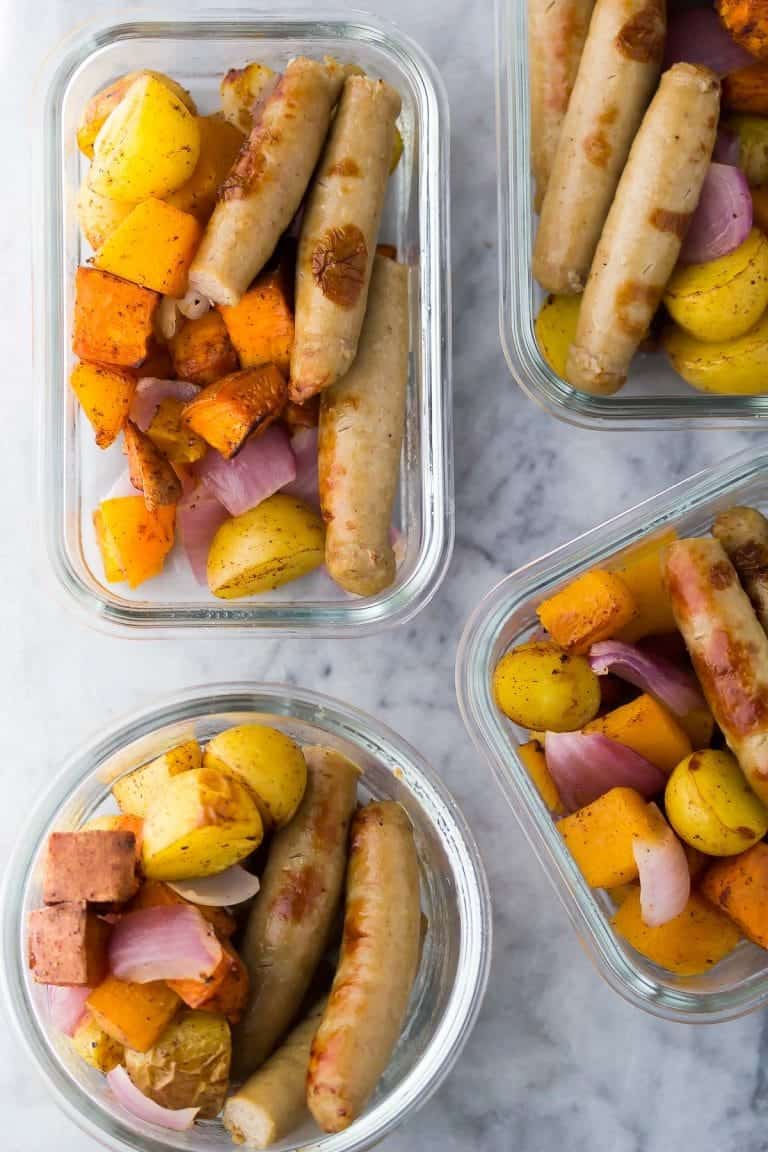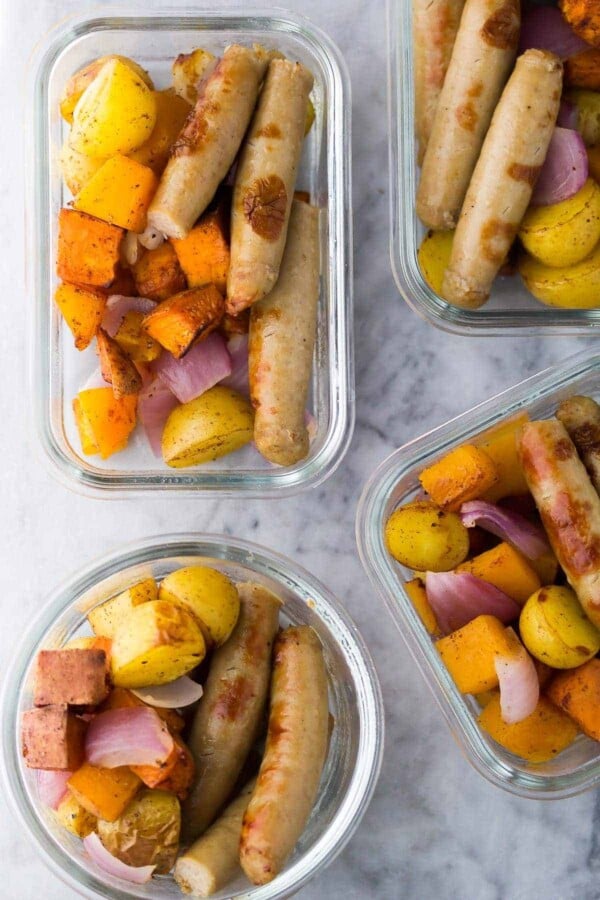 Kinetic 22-Piece Glassworks- This is actually the first set of glassware that I bought. I use it routinely, and it comes with a variety of sizes, which is great when you're just starting to invest in glass storage containers.
My only complaint on these guys is the lids...they are so much more difficult to snap onto the containers than Snapware. That being said, once they are on, they are secure. I use these often, especially for storing dinner prep components in the fridge, but for everyday meal prep lunch recipes, I rely on my Snapware.
Update- I have heard amazing things about this Glasslock 18-piece meal prep container set
. If I were to do it all over again, I think I would probably invest in these instead.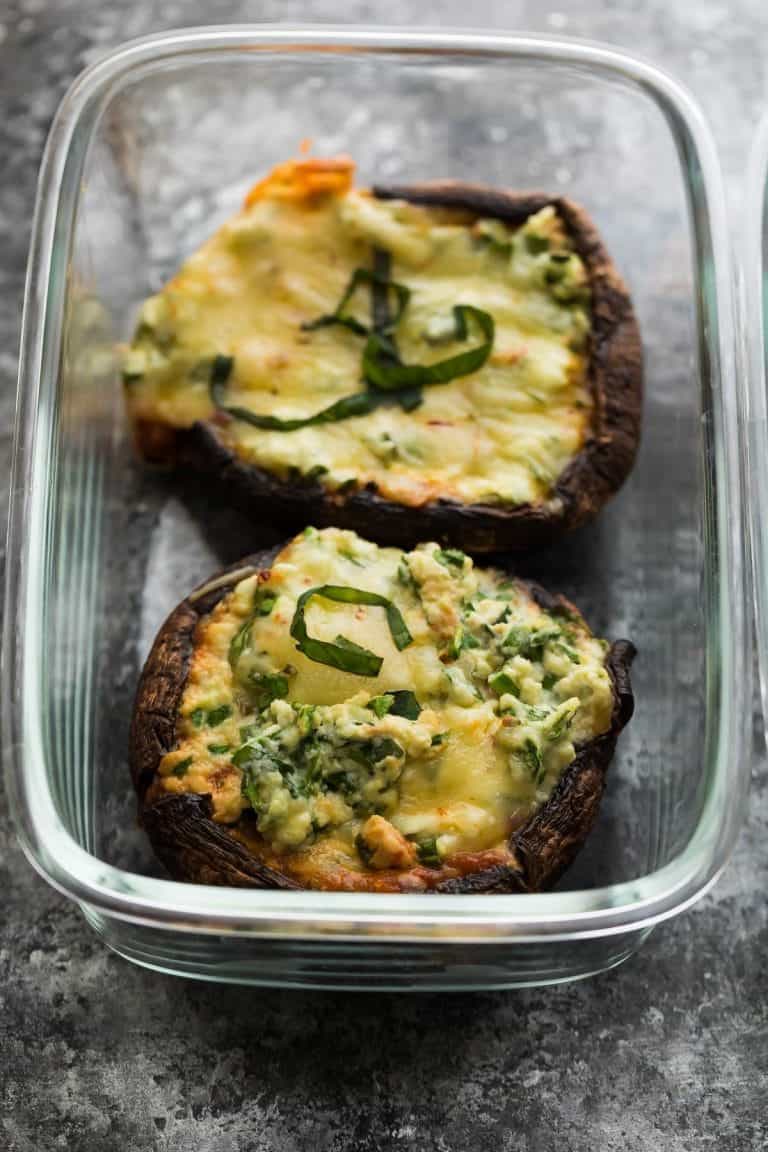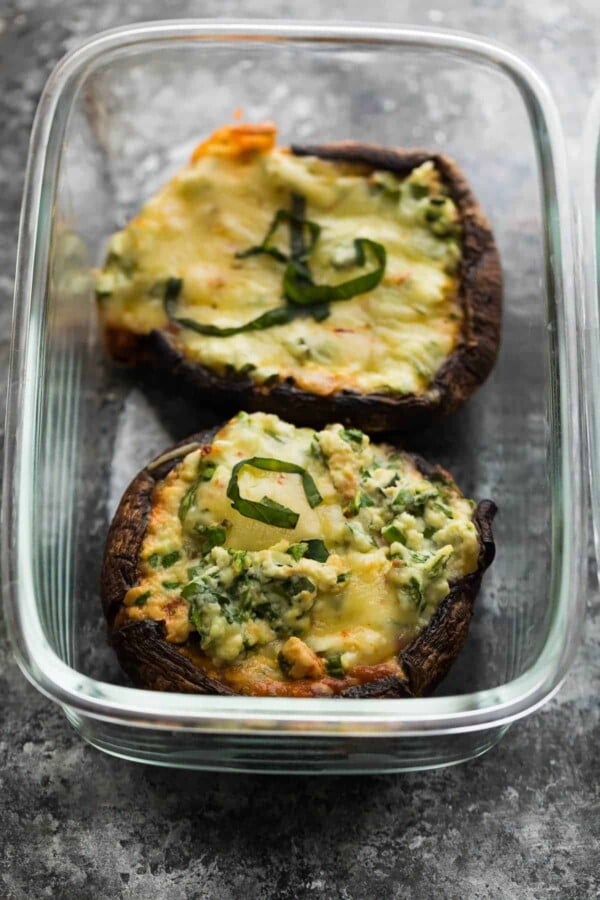 OXO Good Grips 8 Cup Leakproof Food Storage Container- I bought these to have some freezer-friendly large sized storage containers as an alternative to gallon freezer bags, however they are still too small to fit a standard-sized freezer crockpot meal.
The lids are good quality, though I noticed they became harder to snap on after freeze/thawing the containers a couple of times. After owning them for 3 years, I still feel that they are a good quality product.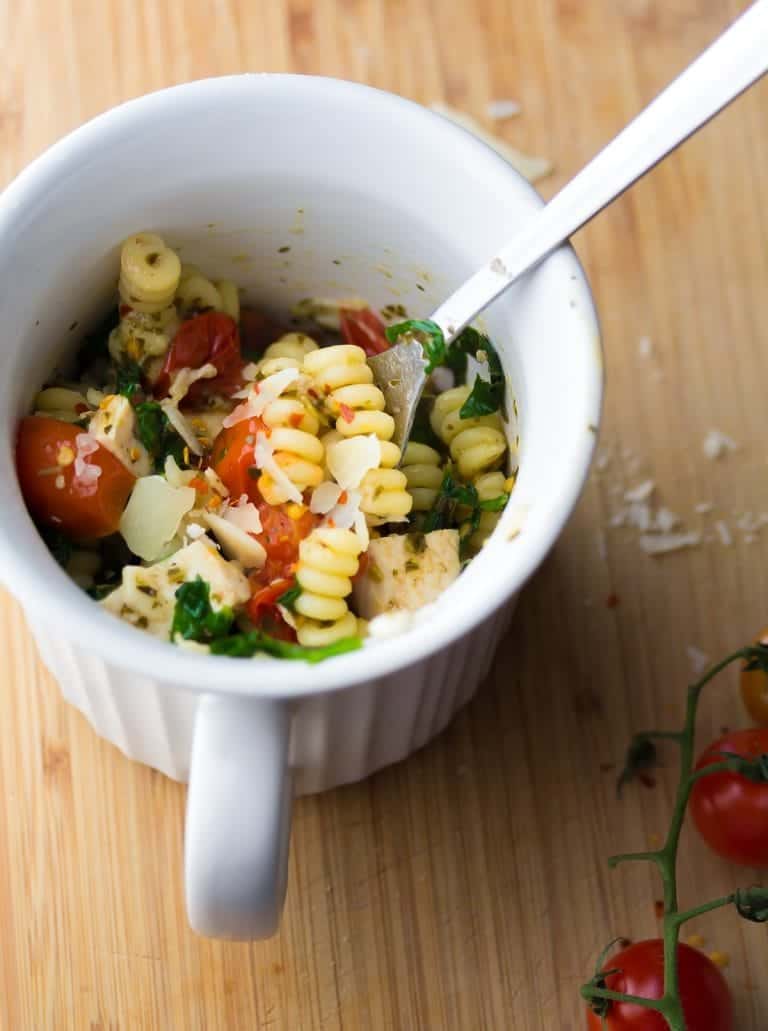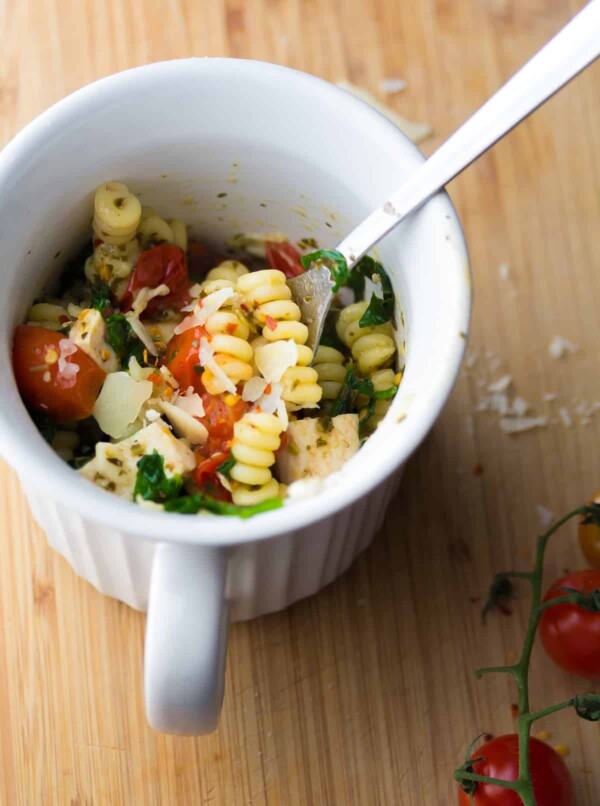 Corningware Meal Mugs
- I work from home these days, but when I was working away from home, I loved using these to store soup, chili or anything that will be re-heated at work, as I was never able to find a thermos that would keep food heated until lunch. These re-heat your food evenly, and are easy to eat your food out of.
The only caveat is that you need to keep them upright, as they may leak in your lunch bag. I never had this issue, though!
Plastic Storage Containers
We do still use some plastic storage containers. The benefits of plastic is that they are light-weight and portable for outings, and they are also safer for kids.
Look for containers that are BPA-free, and not meant for single use. Our Rubbermaid containers have lasted us for years and are still holding up great!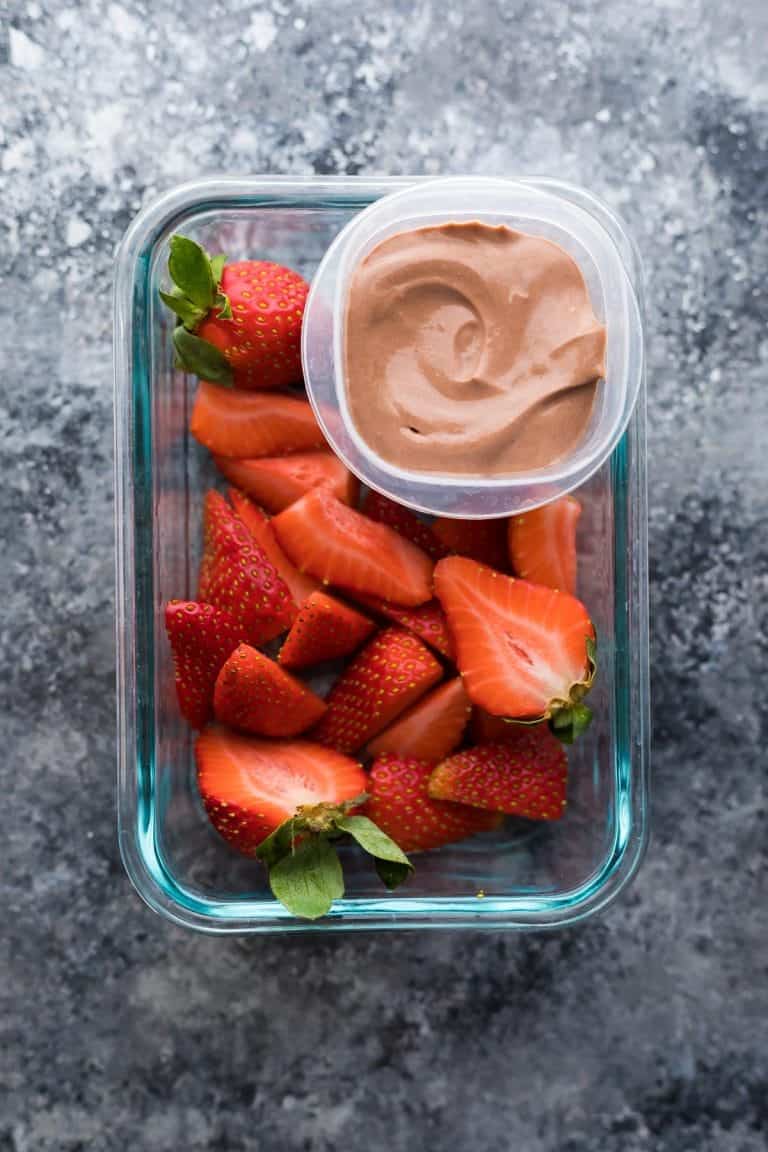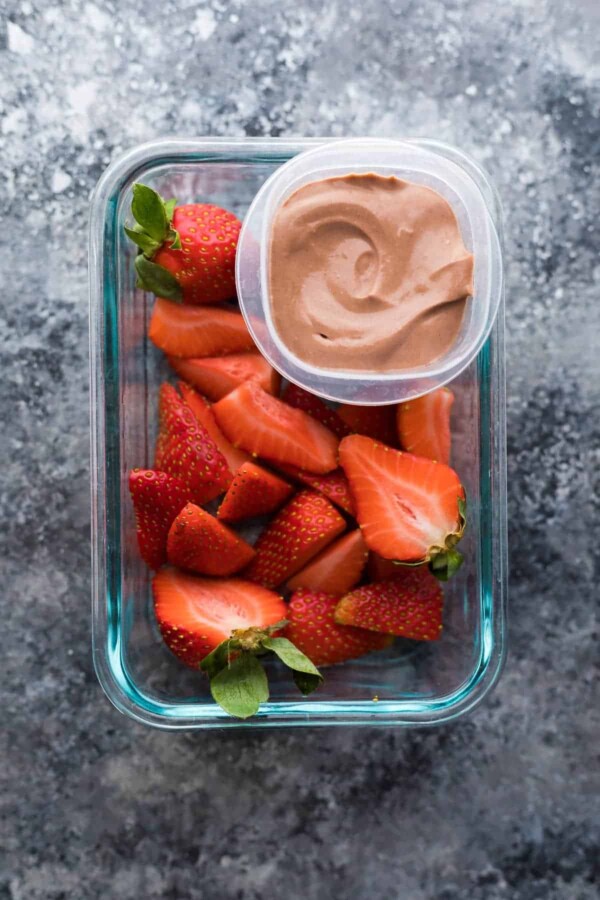 Rubbermaid ½ Cup Food Storage Container
- This is what I use for dips, dressings, small portions of trail mix, etc. I have yet to find a small glass storage container that would do the trick for this. Let me know if you have a recommendation for me!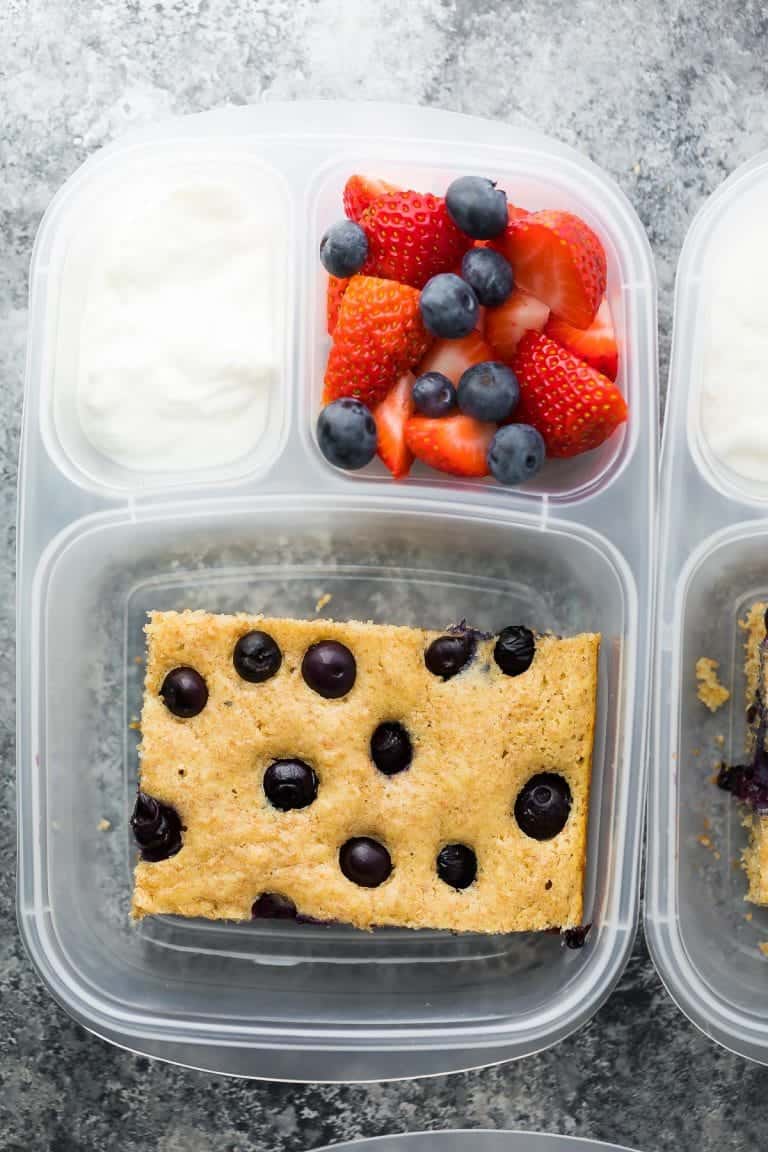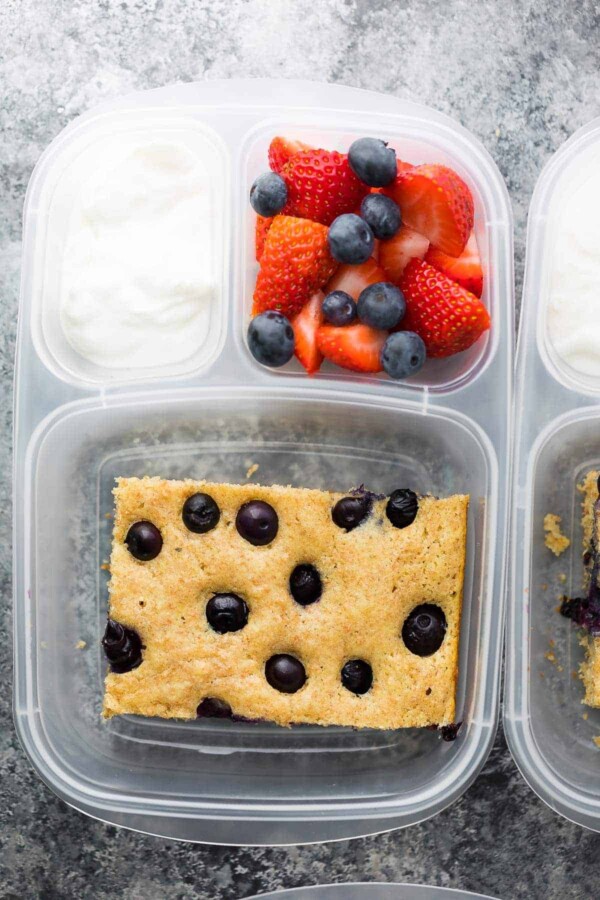 EasyLunchBoxes 3-Compartment Bento- These 3 compartment storage containers are perfect for outings with the kids! They are lightweight and hold a surprisingly large portion of food. We have owned these for four years and use them multiple times a week.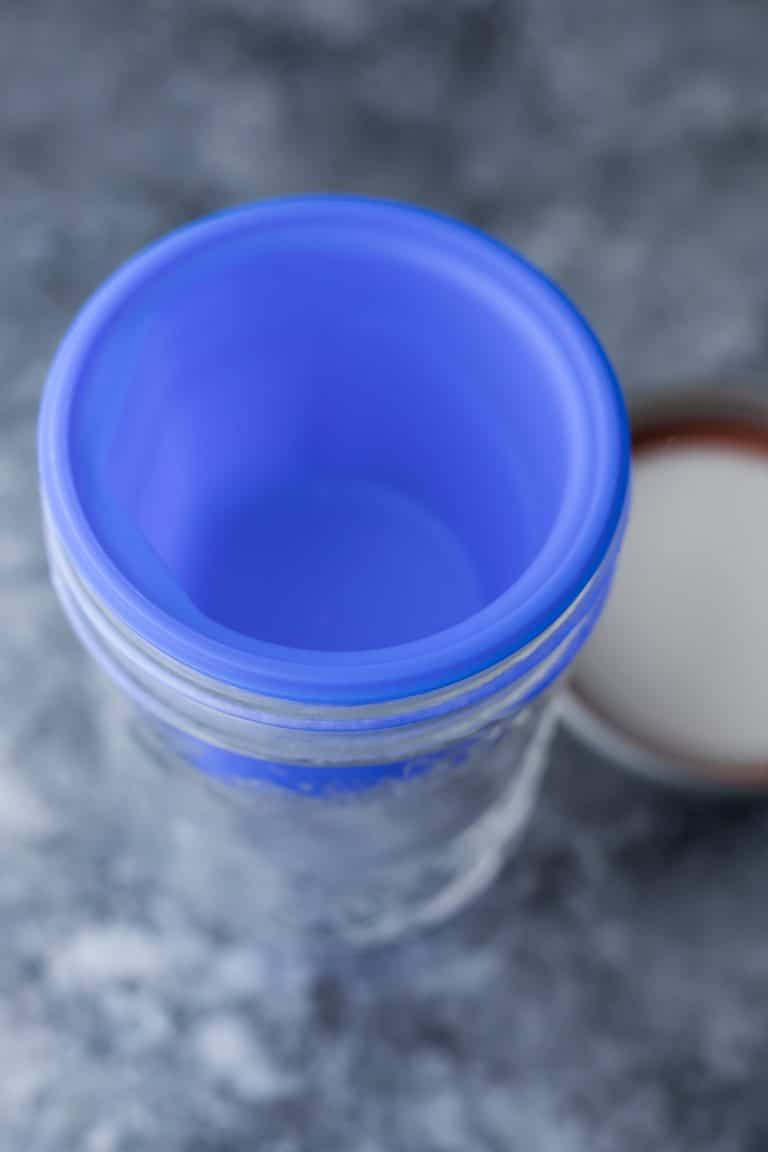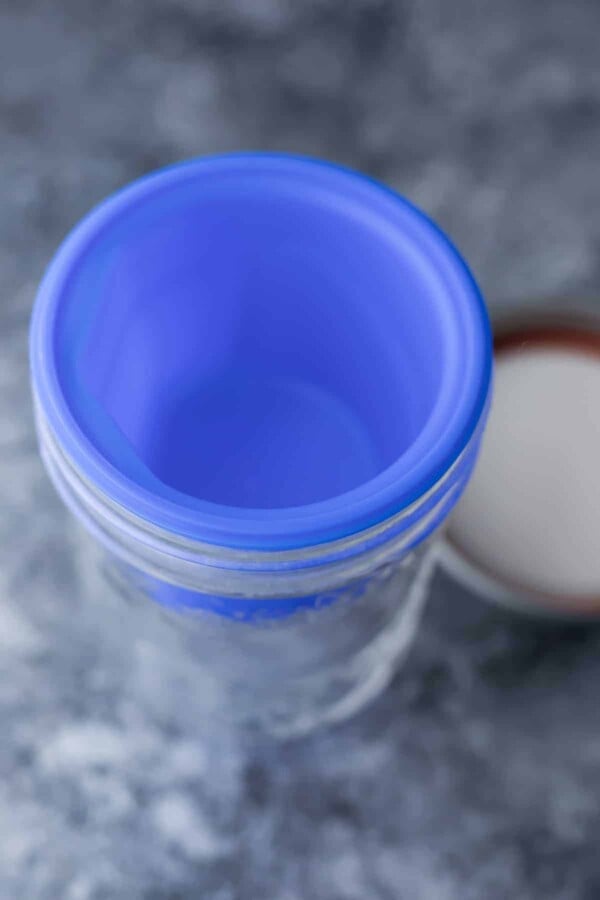 Cuppow Canning Jar Lunch Box Adaptors
- Turn your wide-mouth mason jar into a 2-compartment storage container! These are great for holding dip for veggies and dip or granola for parfaits.
They are a bit of an investment but are BPA-free, dishwasher safe, and made from recycled materials. I don't mind paying a bit more for a product that is good for the environment as well as useful!
Glass Jars
Hi, my name is Denise and I'm a jar-a-holic. I love canning jars, and use them for almost everything you can think of: smoothie packs, jar salads, salad dressings, parfaits, veggies & dip and yes, I actually drink out of them, too!
I purchase most of my jars at the grocery store. I'm also a fan of Weck jars, which have glass lids, but they are pricey and definitely an investment.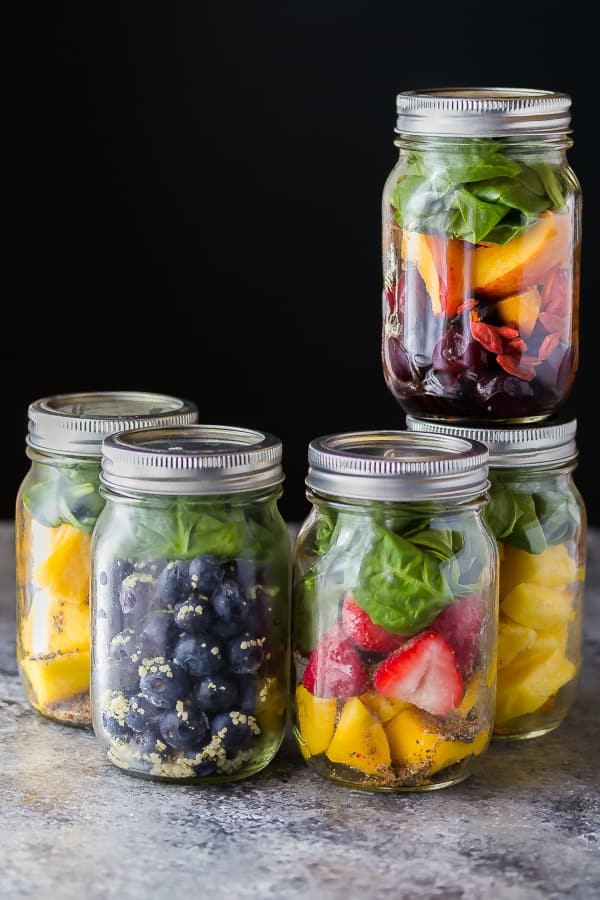 Pint-sized jars
- These are my most-used jars, and I use them for so many things: smoothie packs and jar salads, most of all. They are cheap, durable, freezable, and are just so versatile. If I were buying my first set of mason jars, I would opt for the wide mouth version (below) as they are safer to freeze in and more convenient to eat out of.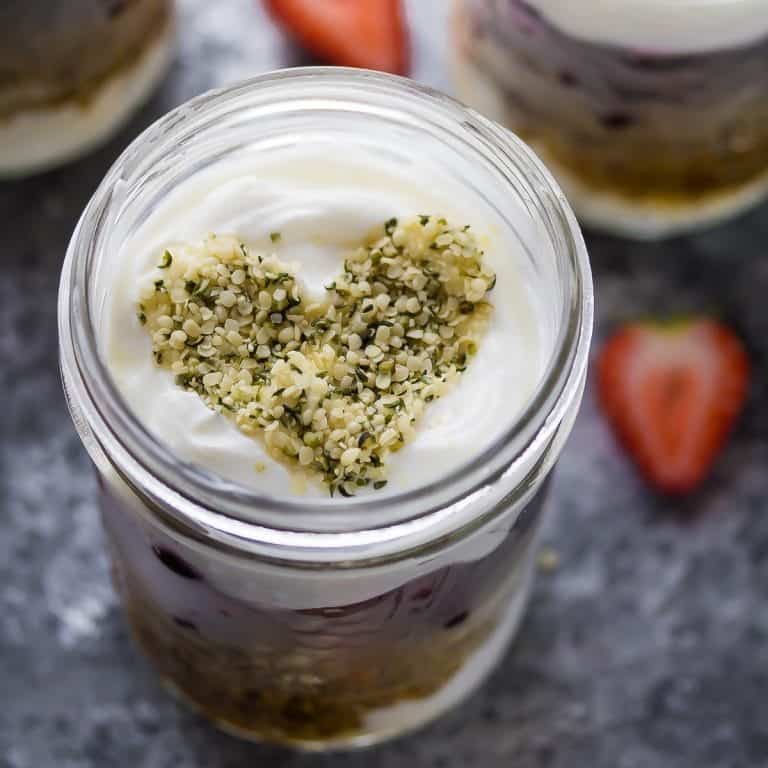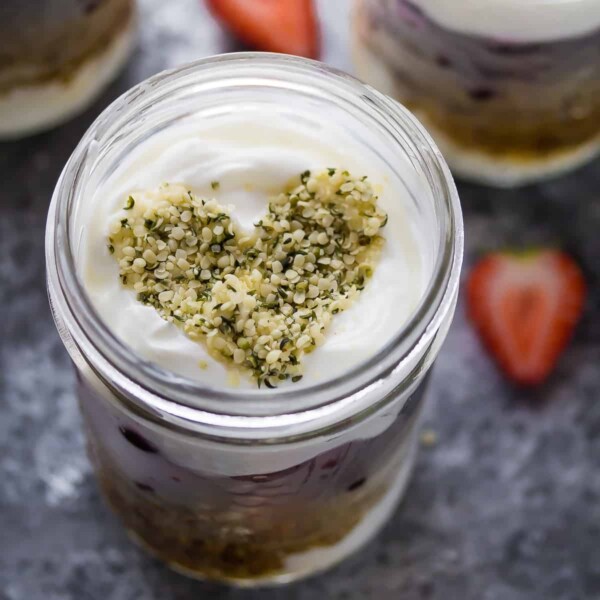 Wide-Mouth Pint Jars- If you've ever tried eating a parfait out of a tapered mason jar, you know: no beuno. For recipes like parfaits or overnight oats that are served out of the jars, I highly recommend some wide-mouth jars.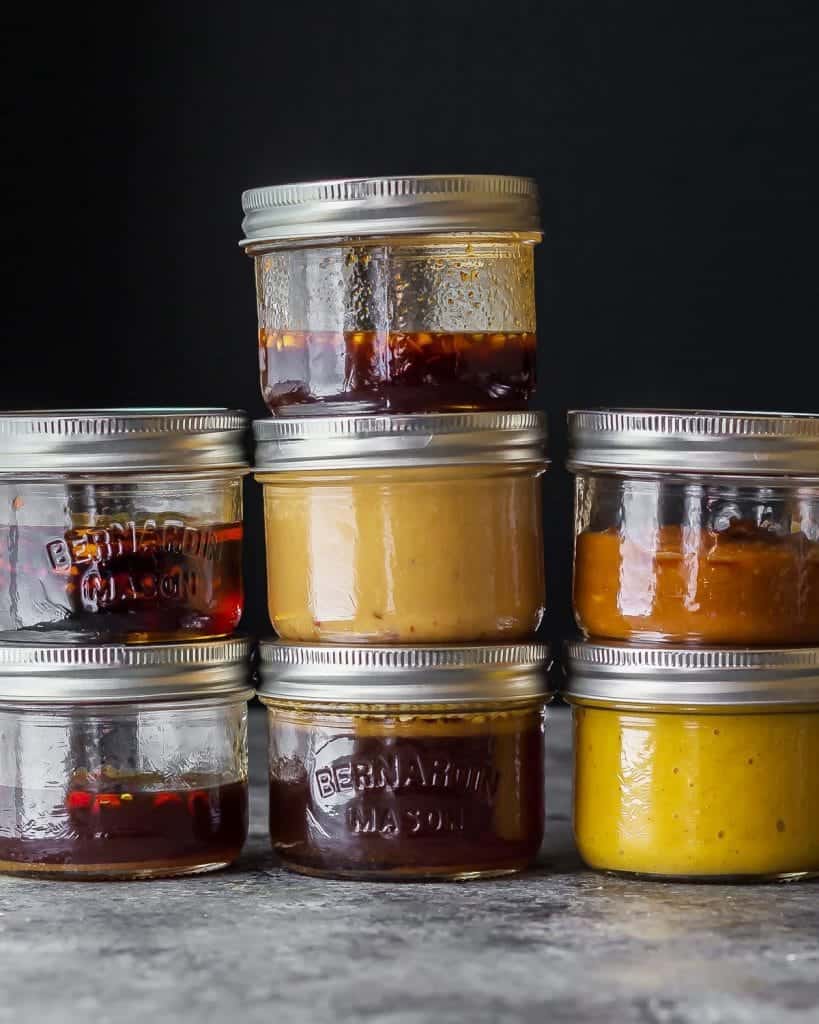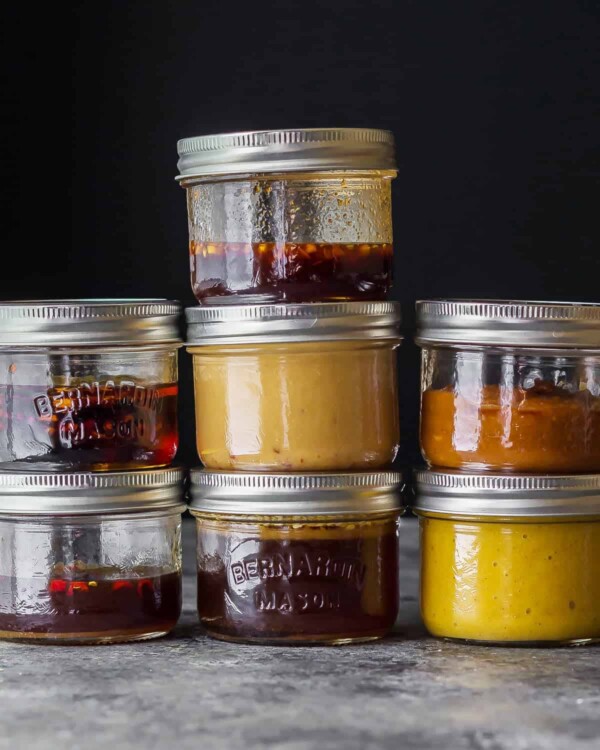 ½ Pint Jars
- Now, I've had problems finding these specific jars on Amazon.com, but I've linked to a similar one.
These are awesome for smaller portions...I make my stir fry sauces in them, and use them occasionally for trail mix when I run out of my ½ cup storage containers. I have not had any issues freezing liquids in this size of jar.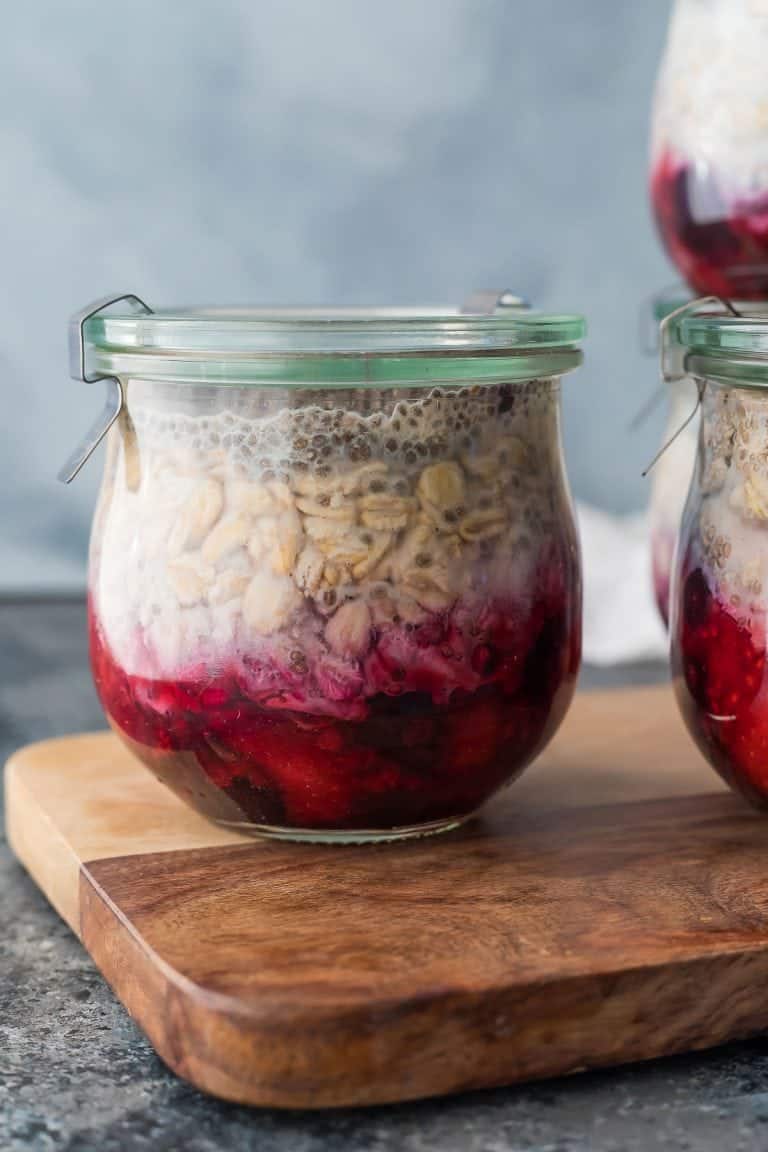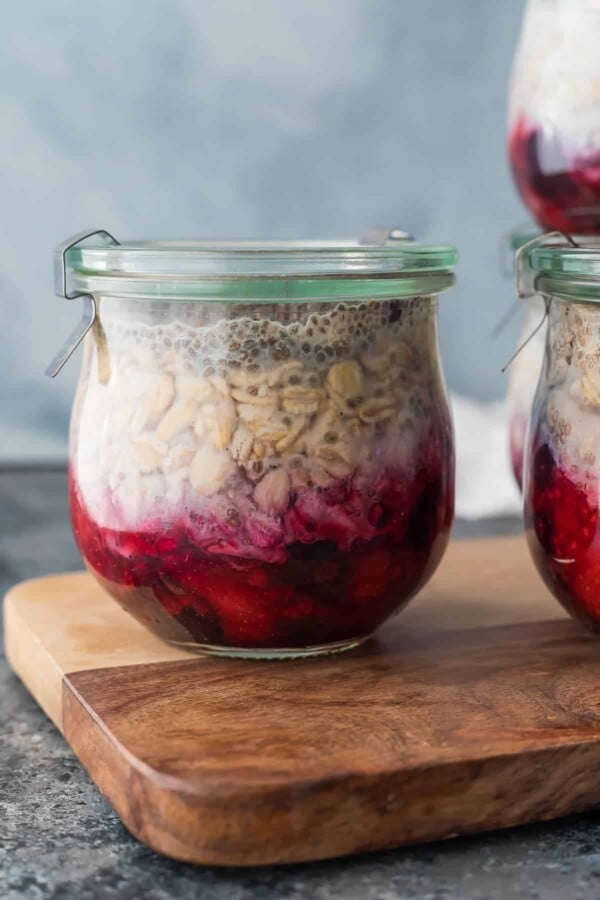 Weck 746 ⅕ Liter Tulip Jar, 12.5 Oz
- cute but also functional! The perfect size for overnight oats, these jars have glass lids and freeze/thaw well.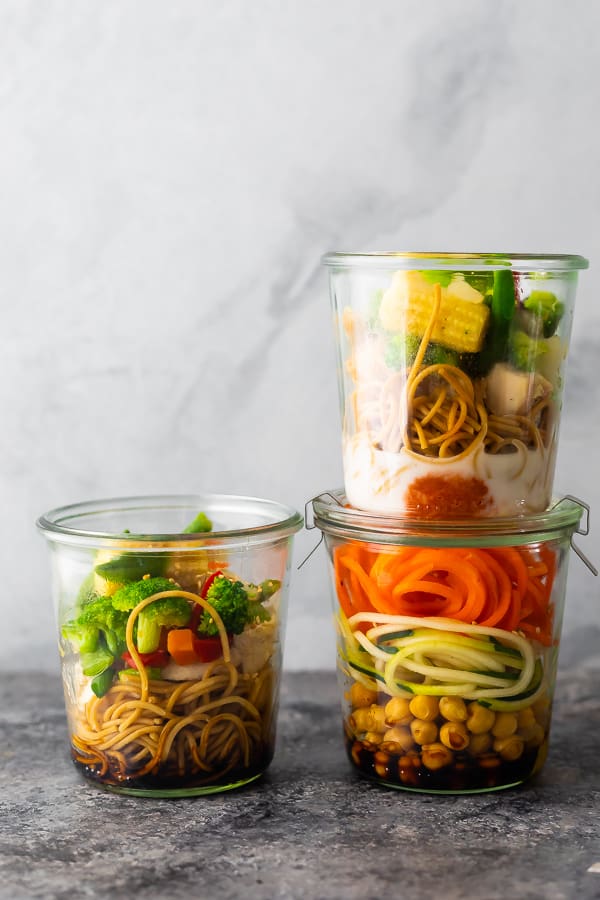 Weck 742 Mold Jar - .5 Liter
- a great size to 2 cups of liquid. We routinely use these jars to freeze portions of beans or chickpeas.


Those my favorite containers and jars for meal prep. Do you have one that I missed? Let me know in the comments.
Take care,