Healthy breakfast meal prep ideas that you can prep ahead and re-heat through the week to start your day off on the right path. Prepping your breakfast ahead will save you money, reduce your stress, and help you eat healthier!
Just like prepping your lunch ahead, meal prepping your breakfast can make your mornings go so much smoother and feel less stressful. Simply reach into the fridge and grab your prepped breakfast!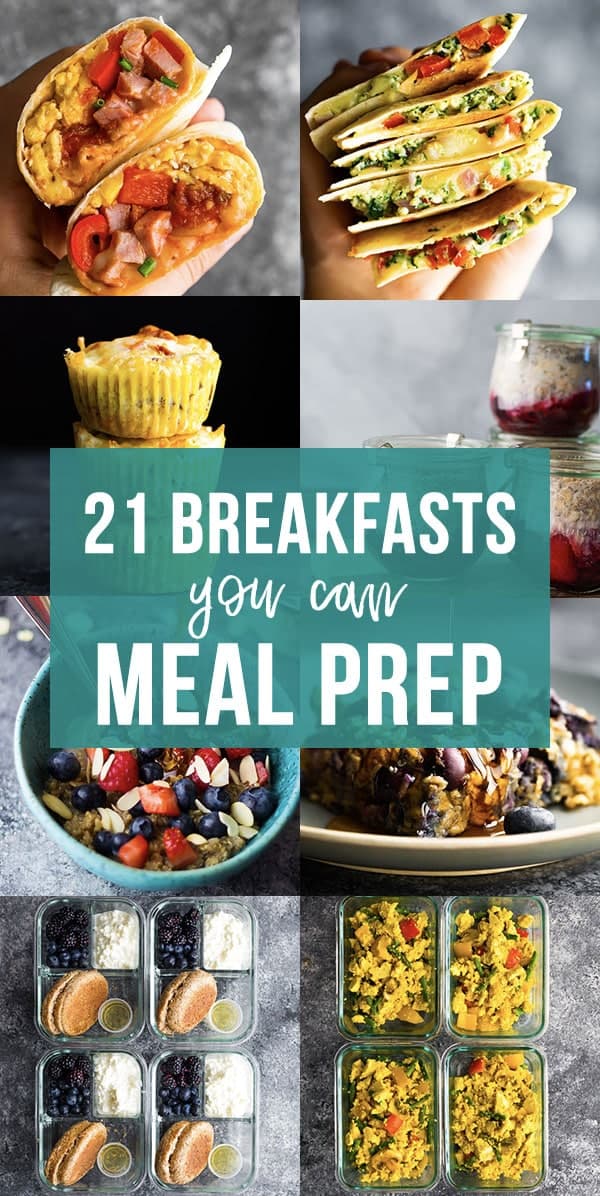 I find that if I don't make my breakfast ahead of time, I end up eating something boring like peanut butter toast, or full of sugar, like cereal, or worst case: hitting the drive-thru. All of these options leave me tired and hangry by mid-morning, and more likely to grab something unhealthy to keep me going until lunch.
Benefits of meal prep
you will save money (no more buying your breakfast!)
you will eat healthier (no impulsive choices when you are overly hungry)
you will reduce your stress (breakfast is just waiting for you in the fridge!)
Find what you need
(click the link to skip to that section)
Savory breakfast ideas
From vegan to egg-based breakfasts, these savory recipes can be prepped ahead and stored in the fridge or the freezer!
Sweet breakfasts
Oatmeal, breakfast cookies and more! These sweet breakfasts keep well in the fridge and are mostly portable so that you can enjoy them on the go.
Waffles & Pancakes
Prepping pancakes and waffles ahead will save you so much time in the morning! Easy to store in the fridge or freezer, they reheat well and taste amazing.