These 17 clean eating meal prep ideas are full of fresh, wholesome ingredients that are easy to prep ahead for healthy lunches and dinners through the week.
Meal prep is such a transformational habit if you are looking to reduce your stress, eat a little healthier, and save money. While I have already shared the 25 most popular meal prep recipes on the blog, today it's all about clean eating.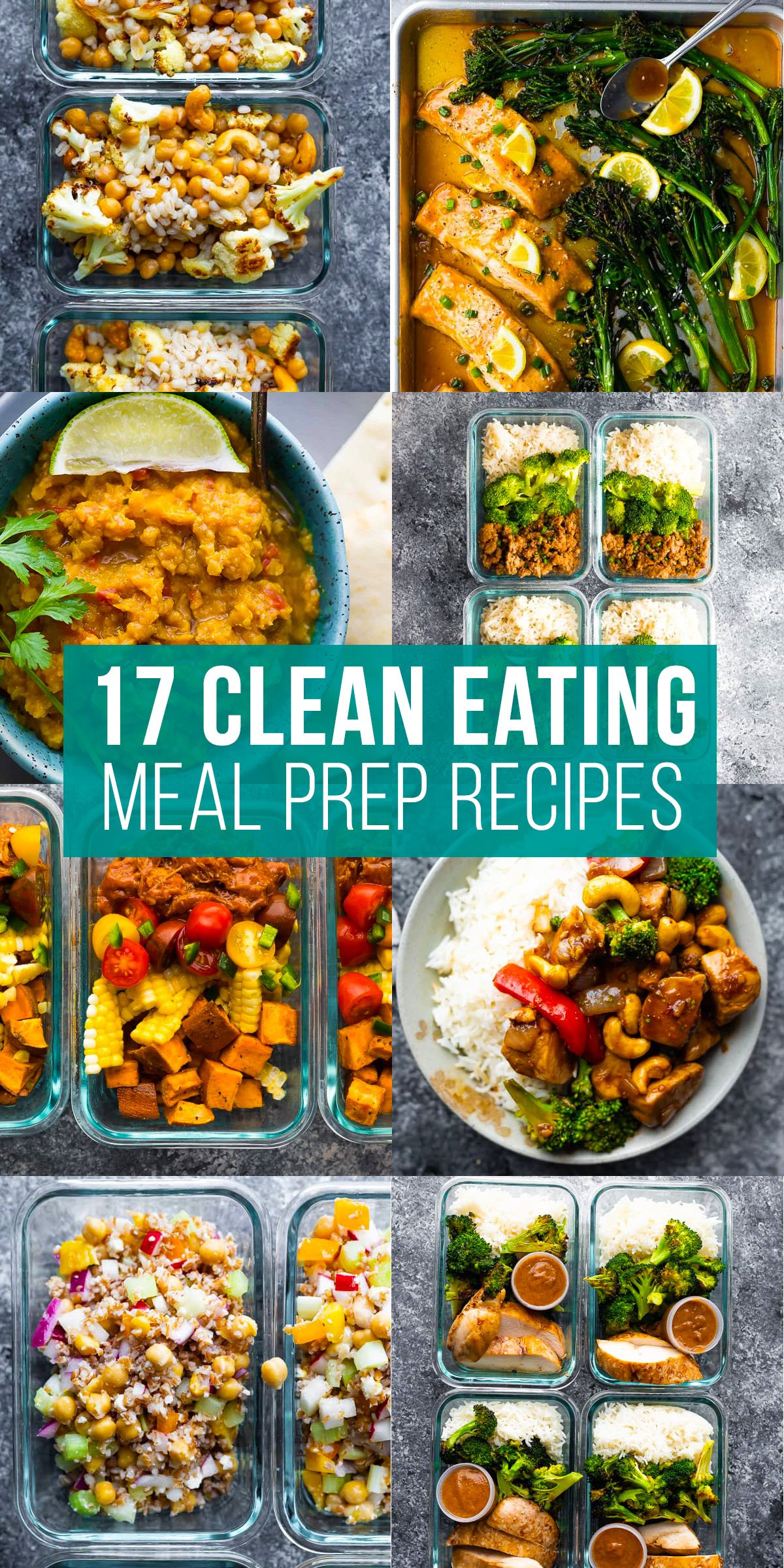 I'll admit that the label 'clean eating' had me scratching my head, as there seems to be no clear cut definition out there. Instead, I'll share my definition of clean eating.
What 'clean eating' means to me
cooking most things from scratch
using fresh vegetables
picking whole grains
avoiding 'short cut' products that are full of chemicals.
When using canned ingredients, we stick to ones made with as few ingredients as possible, and make sure we are getting the best quality product.
This is how we actually eat the majority of the time, although I never labeled it as 'clean eating'. To be honest I'm not sure I like the way 'clean' makes other ingredients sound as if they are 'dirty', yet it is a universally used term these days, and so be it.
For the purpose of this clean eating meal prep ideas post, I've stuck to no refined ingredients (flour, sugar, etc), no packaged ingredients with more than 5 ingredients (barbecue sauce etc), and no processed ingredients. I recommend pairing these ingredients with brown rice and whole grain pasta wherever possible.
Simple ingredient swaps for clean eating:
Don't forget to pin this post to save it for later!