More than 24 clean eating meal prep ideas full of fresh, wholesome ingredients that are easy to prep ahead for healthy lunches and dinners through the week.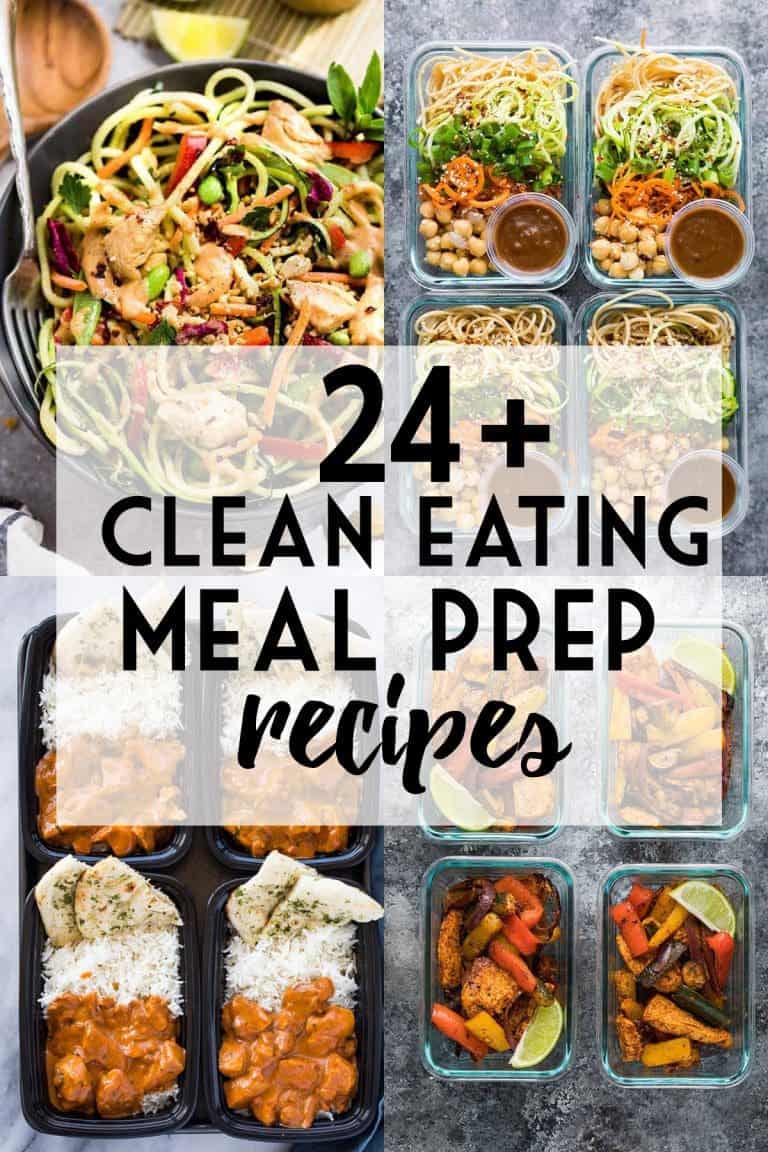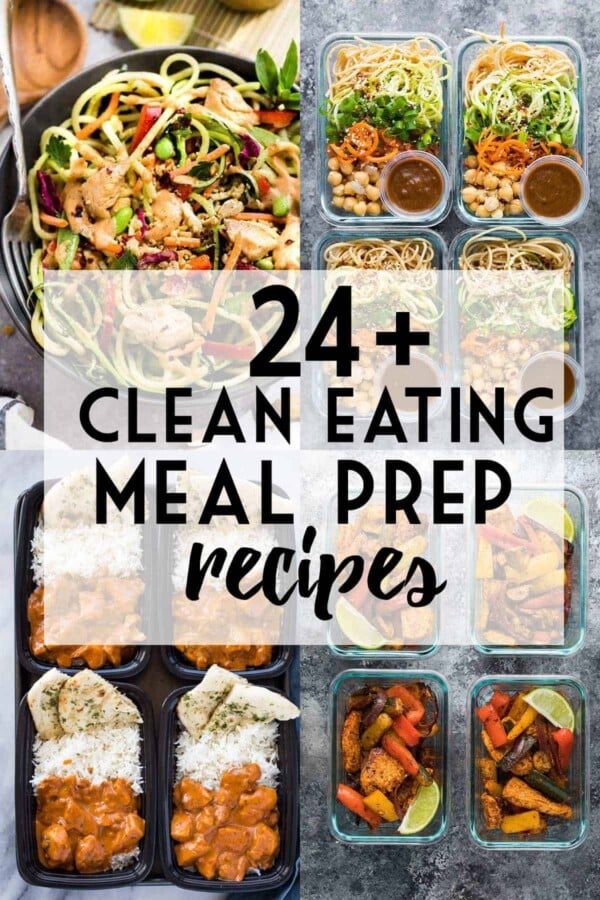 I'll admit that the label 'clean eating' had me puzzled for awhile, simply because it seems to have a number of definitions out there.
To me, 'clean eating' means cooking most things from scratch, using fresh vegetables, picking whole grains, and avoiding 'short cut' products that are full of chemicals. When using canned ingredients, we stick to ones made with as few ingredients as possible, and make sure we are getting the best quality product.
This is how we actually eat the majority of the time, although I never labeled it as 'clean eating'.
For the purpose of this round-up of clean eating meal prep ideas, I've stuck to no refined ingredients (flour, sugar, etc), no packaged ingredients with more than 5 ingredients (barbecue sauce etc), and no processed ingredients. I recommend pairing these ingredients with brown rice and whole grain pasta wherever possible.
Don't forget to pin this post to save it for later!
Simple ingredient swaps for clean eating:
1. Roasted Vegetable and Chickpea Meal Prep Bowls from She Likes Food // 2. Honey Lemon Salmon & Broccolini Sheet Pan from Sweet Peas & Saffron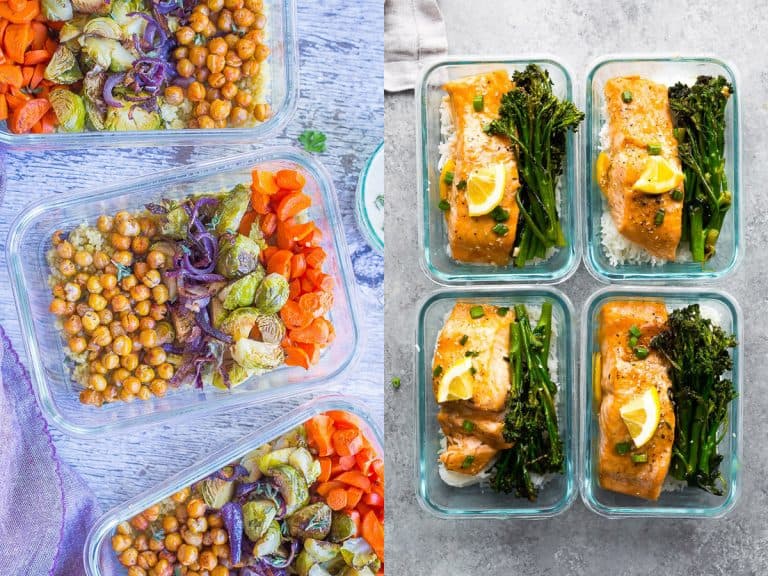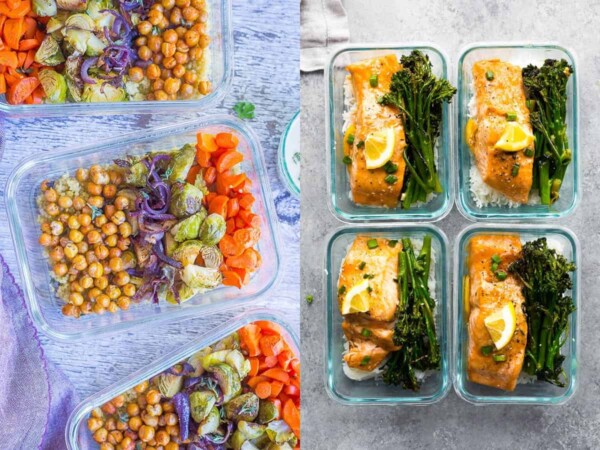 3. Asian Zucchini Noodle Salad from Life Made Sweeter // 4. Cold Sesame Noodle Meal Prep Bowls from Sweet Peas & Saffron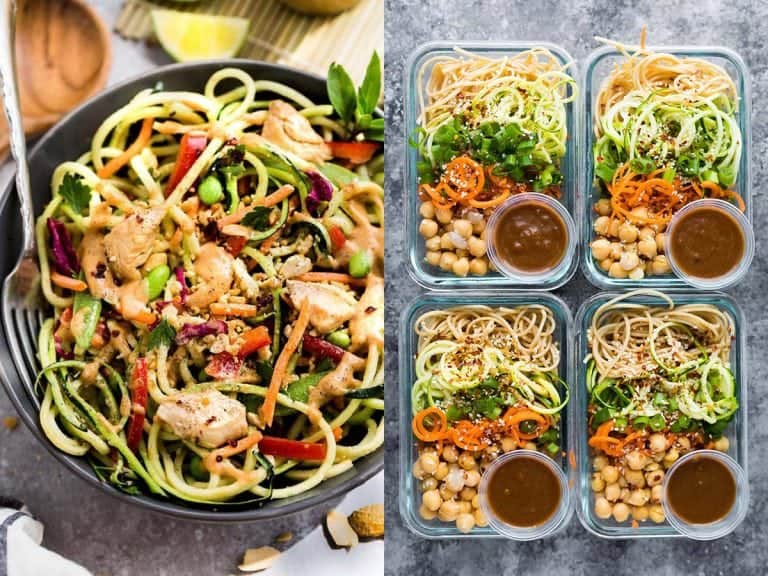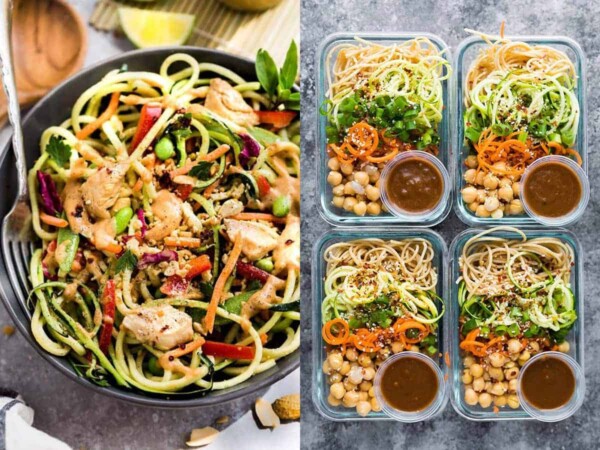 5. Sweet Chili Salmon Meal Prep Bowls from Clean Food Crush // 6. Maple Ginger Chicken Meal Prep Bowls from Sweet Peas & Saffron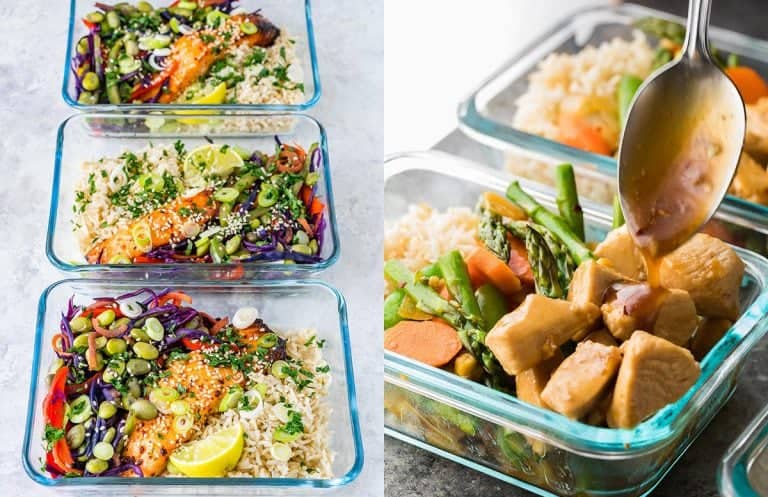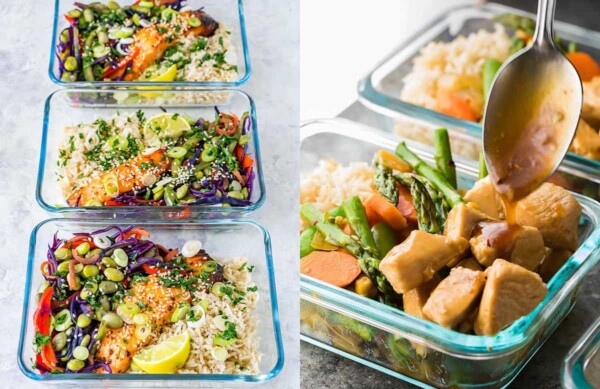 7. Meal Prep Butter Chicken from Gimme Delicious // 8. Meal Prep Chicken Fajitas from Sweet Peas & Saffron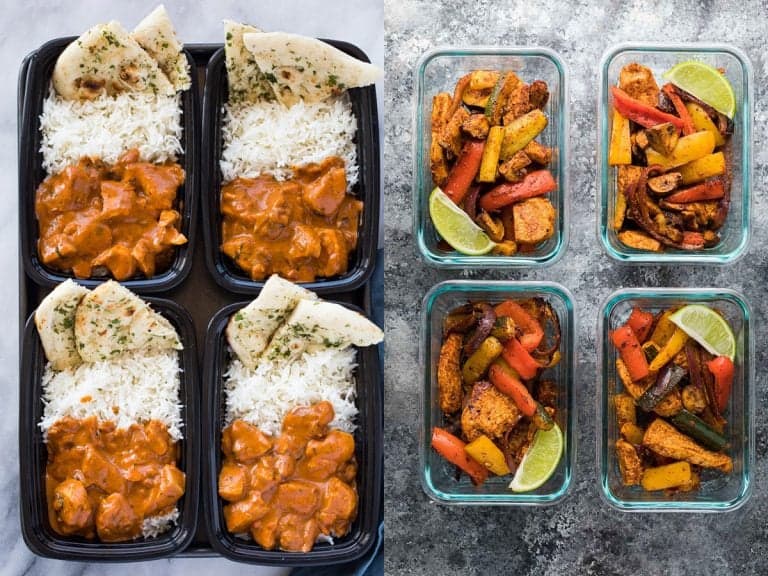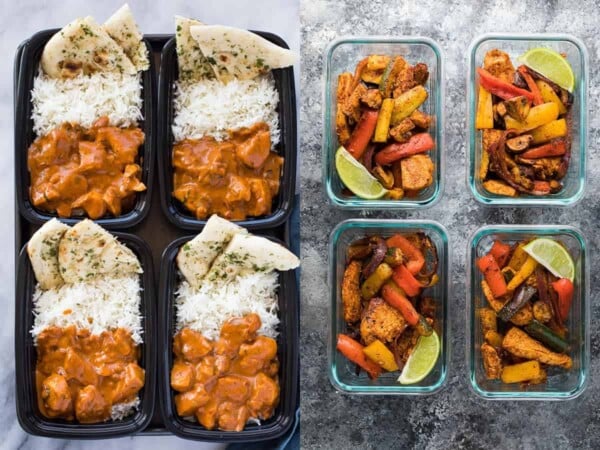 9. Copycat Chipotle Chicken Burrito Bowls from Fit Foodie Finds // 10. Slow Cooker Butternut Squash Lentil Curry from Sweet Peas & Saffron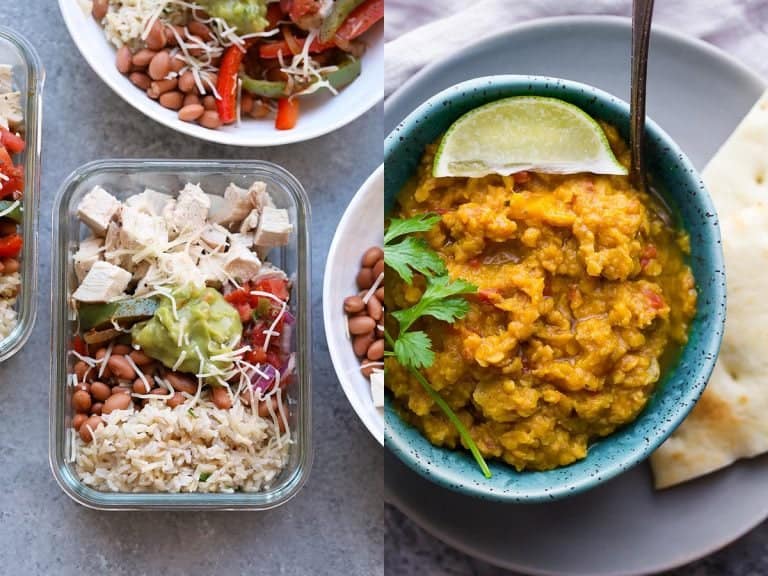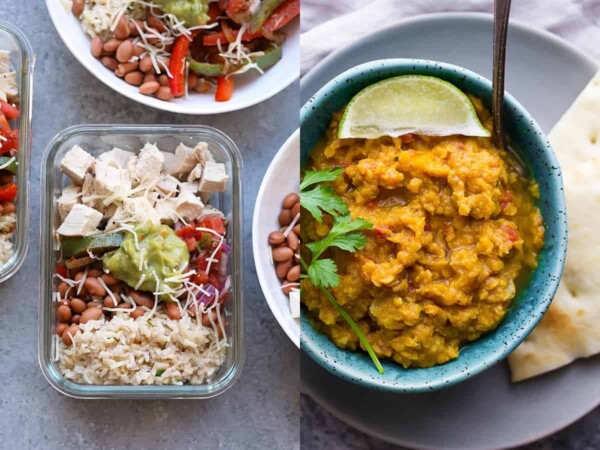 11. Meal Prep Chopped Chickpea Salads from Sweet Peas & Saffron // 12. Superfood Taco Bowl Recipe from Fit Foodie Finds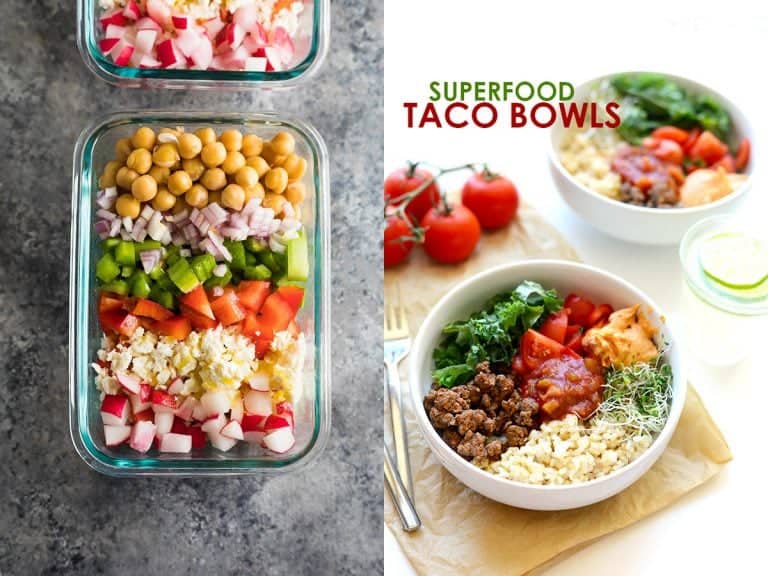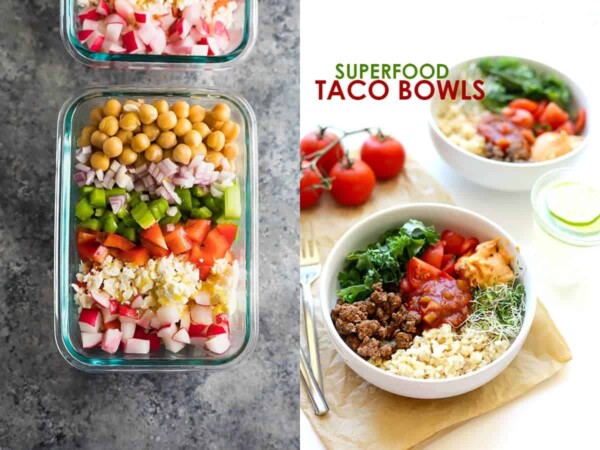 13. Roasted Veggie Balsamic Chicken Grain Bowls from Joyful Healthy Eats // 14. Meal Prep Veggie Stir Fry from Wholefully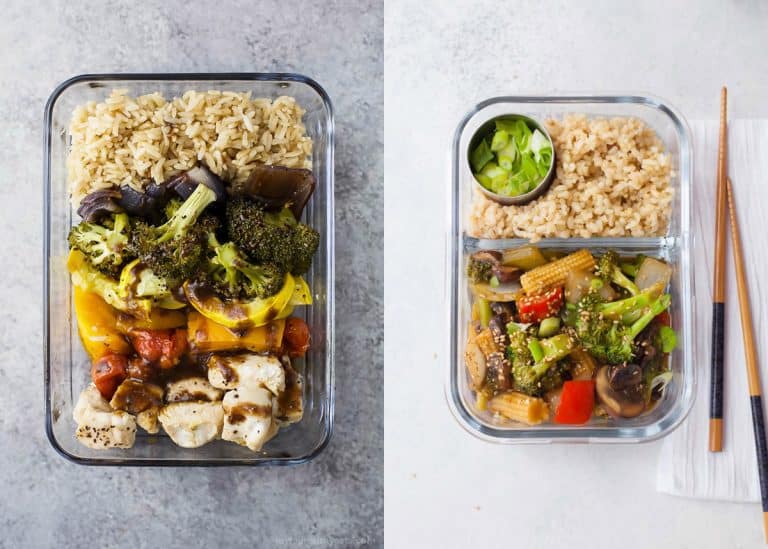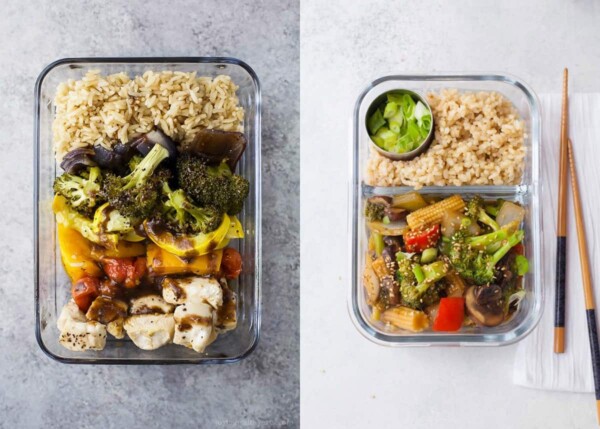 15. 30 Minute Thai Basil Turkey Bowls from Lexi's Clean Kitchen // 16. Slow Cooker Black Bean, Quinoa Sweet Potato Stew from Sweet Peas & Saffron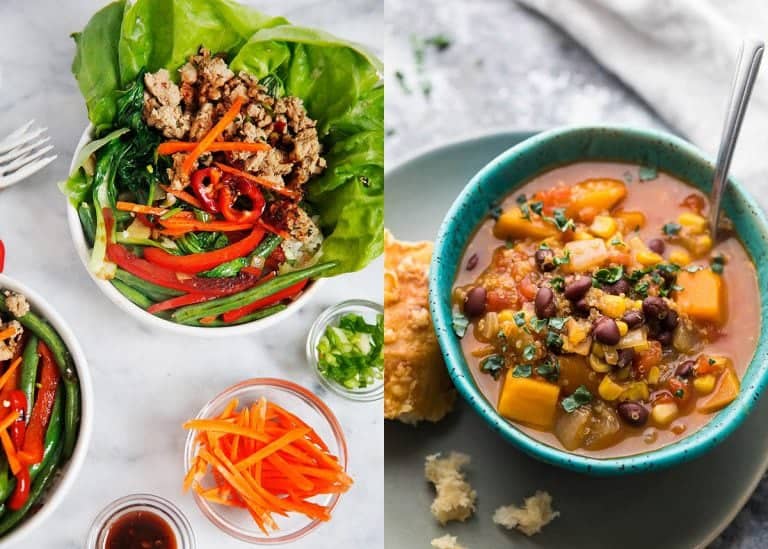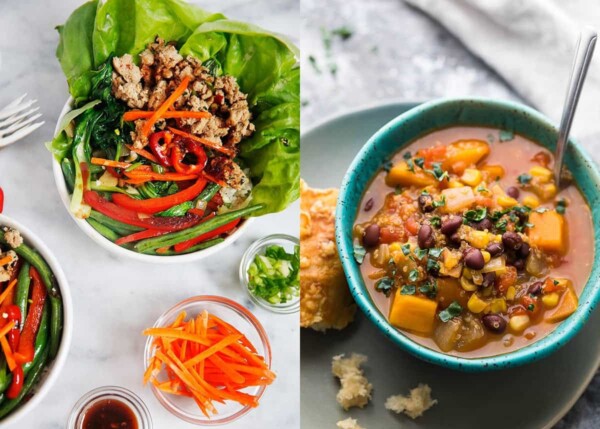 17. Sweet Potato Chicken Chili from The Lean Green Bean // 18. Turkey Taco Lunch Bowls from Sweet Peas & Saffron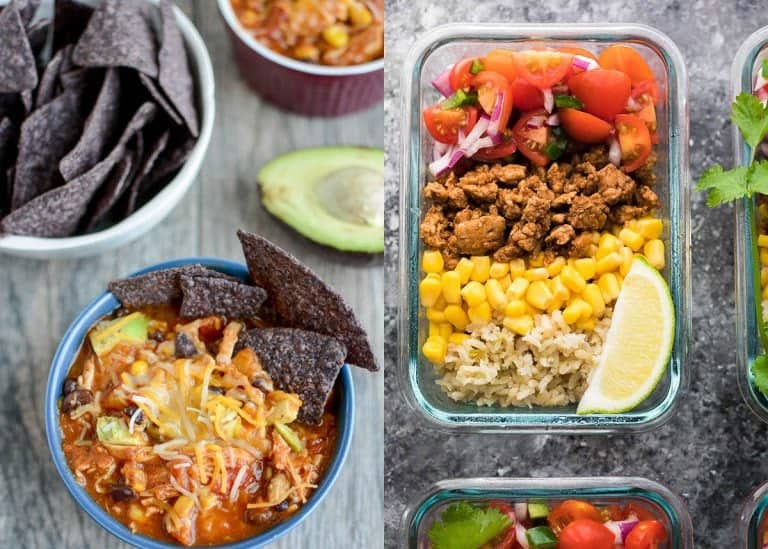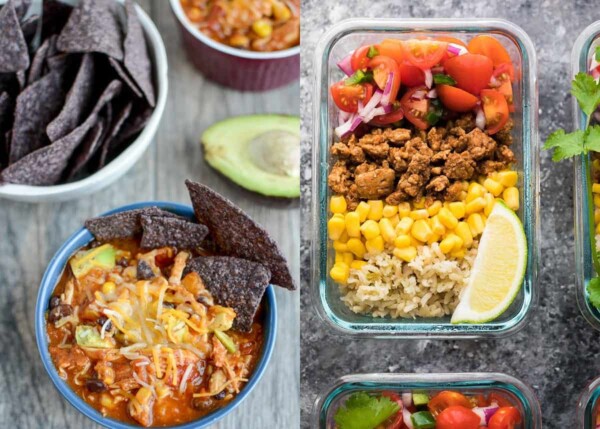 19. Meal Prep Greek Chickpea Salad from Iowa Girl Eats // 20. Chicken Satay Meal Prep Bowls from Food Faith Fitness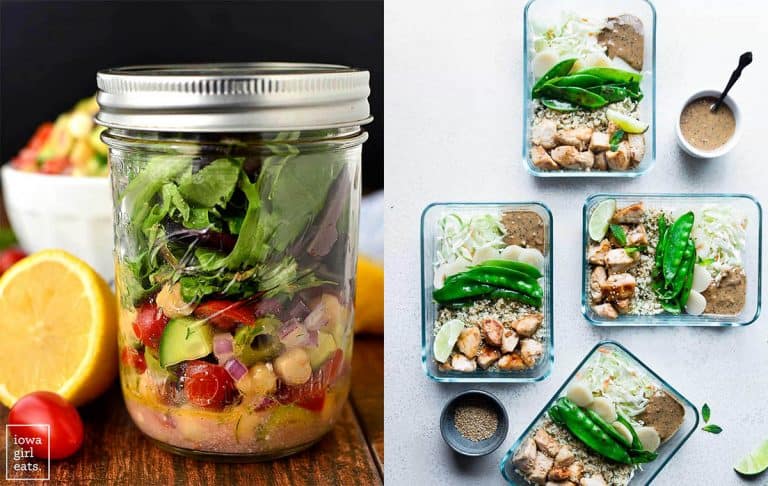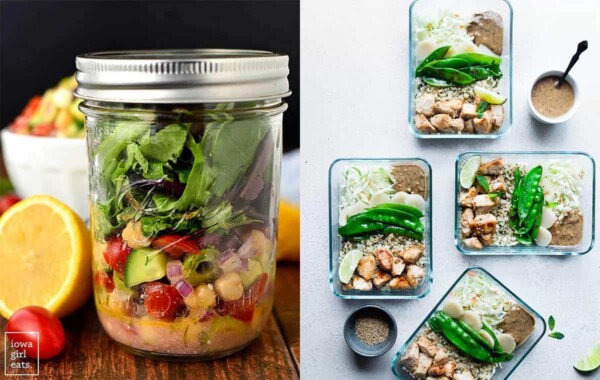 21. Wild Rice & Sweet Potato Salad from Sweet Peas & Saffron // 22. Meal Prep Carnitas Bowls from Fit Foodie Finds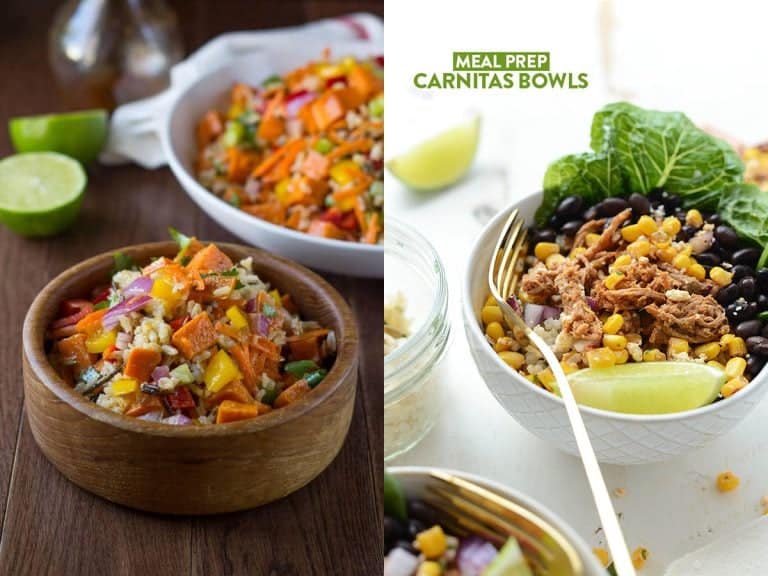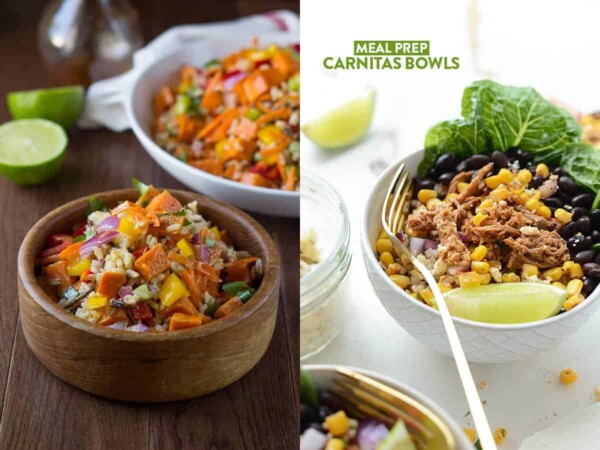 23. Meal Prep Balsamic Tempeh Roasted Vegetable Quinoa Bowls from Simply Quinoa // 24. Healthy Meal Prep Bowls from Green Healthy Cooking