7 healthy steel cut oats recipes that are easy to make ahead and keep in the fridge or freezer for easy breakfasts. Plus instructions on how to cook steel cut oats in the Instant Pot, slow cooker or on the stovetop.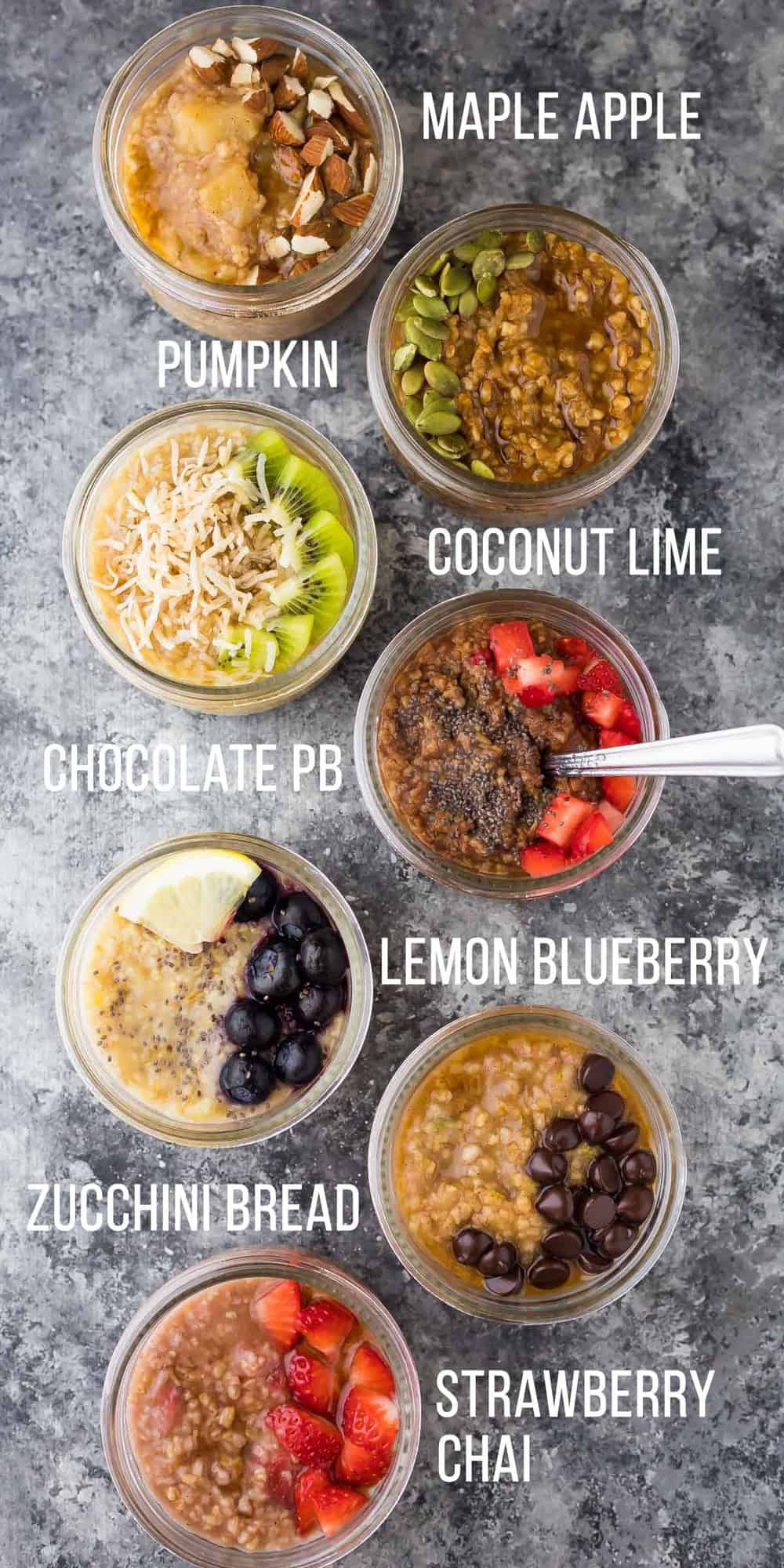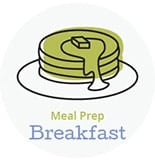 Steel cut oats are my newfound favorite meal prep breakfast…they are so incredibly easy to prep ahead and re-heat through the week.
And unlike rolled oats or instant oatmeal, steel cut oats don't get mushy…they hold a nice, chewy texture which I enjoy a heck of a lot more.
Steel cut oatmeal is super versatile, with about a million different ways you could prep them…and since I can't ever be happy with just one choice, today I'm sharing seven different steel cut oats recipes with you, and showing you how to make steel cut oats in your Instant Pot, slow cooker or on the stove top.
The only downside of steel cut oats would definitely be the effort involved.  They take 30-ish minutes to cook on the stove-top, and often you do have to babysit them so they don't burn/boil over.  That was a bit of a turn off for me, until I discovered you can cook your steel cut oats in the Instant Pot.  Now I don't cook them any other way!
How to cook steel cut oats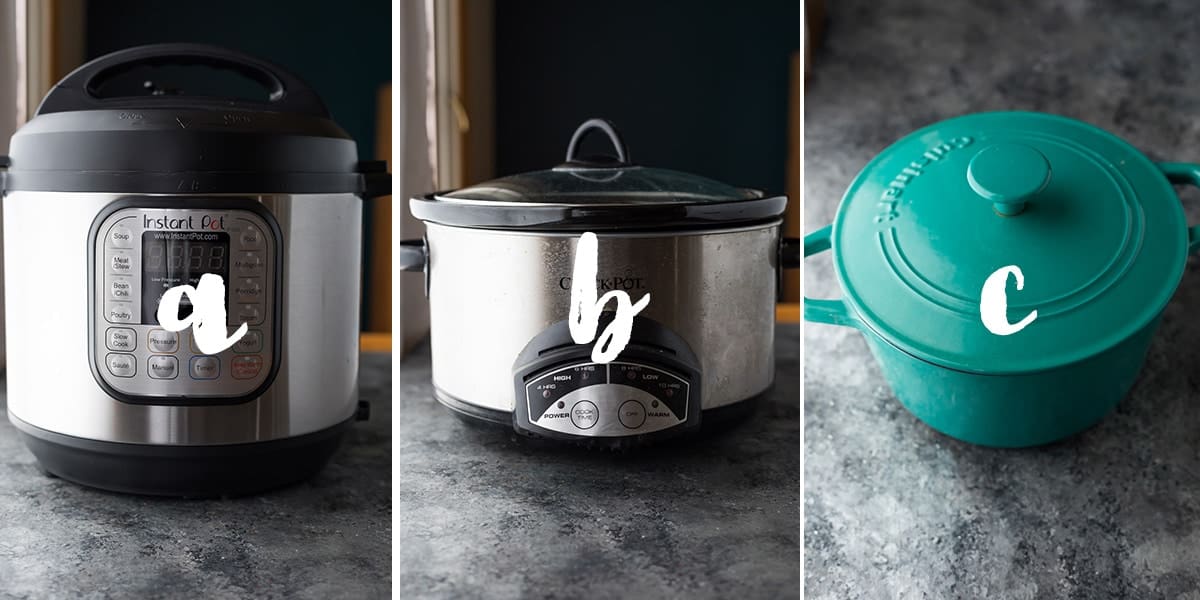 Alright, friends, pictured above, you have three options to cook these oats.
A) The Instant Pot
: the BEST way to cook steel cut oats! No babysitting, just set it and continue on with your other meal prep recipes. I do 10 minutes manual high pressure followed by 10 minutes of natural pressure release (translation: unplug the Instant Pot).  Then you release any remaining pressure and are rewarded with perfectly cooked steel cut oats.
ratio: 1 cup oats, 3 cups water
time: 10 minutes high pressure, 10 minutes natural pressure release
B) The Slow Cooker
: OK, not my favorite method.  Why?  Because my crock pot just cooks too hot.  I have tried in my 5 quart and my 2.5 quart crock pots, using different ratios of water, spraying the inside with cooking oil first, and every time: oatmeal burned onto the side of my crock pot, requiring hours of soaking and scrubbing.
HOWEVER, many people swear by this method, so I believe it really depends on your slow cooker model (mine definitely cooks on the hotter side).  You could also try using slow cooker liners, but this goes against my New Year's Resolution of reducing my plastic waste in the kitchen.  My good friend Marcie at Flavor the Moments has some great tips for using your slow cooker to cook steel cut oats.  I have included instructions based on highly rated recipes I've seen on the internet.
ratio: 1 cup oats, 4 cups water
time: low, 6-8 hours
C) Stove Top:  You can absolutely, 100% use a pot
.  No problems whatsoever, but I will warn you that you're going to need to keep an eye on your pot to make sure it doesn't boil over, and near the end you're going to need to stir frequently so it doesn't burn.
ratio: 1 cup oats, 4 cups water
time: simmer for 25-35 minutes (I prefer 25 minutes to make ahead because they soften over time in the fridge)
method: add oats to boiling water, bring to a boil, reduce heat and simmer, uncovered, stirring frequently for 25-35 minutes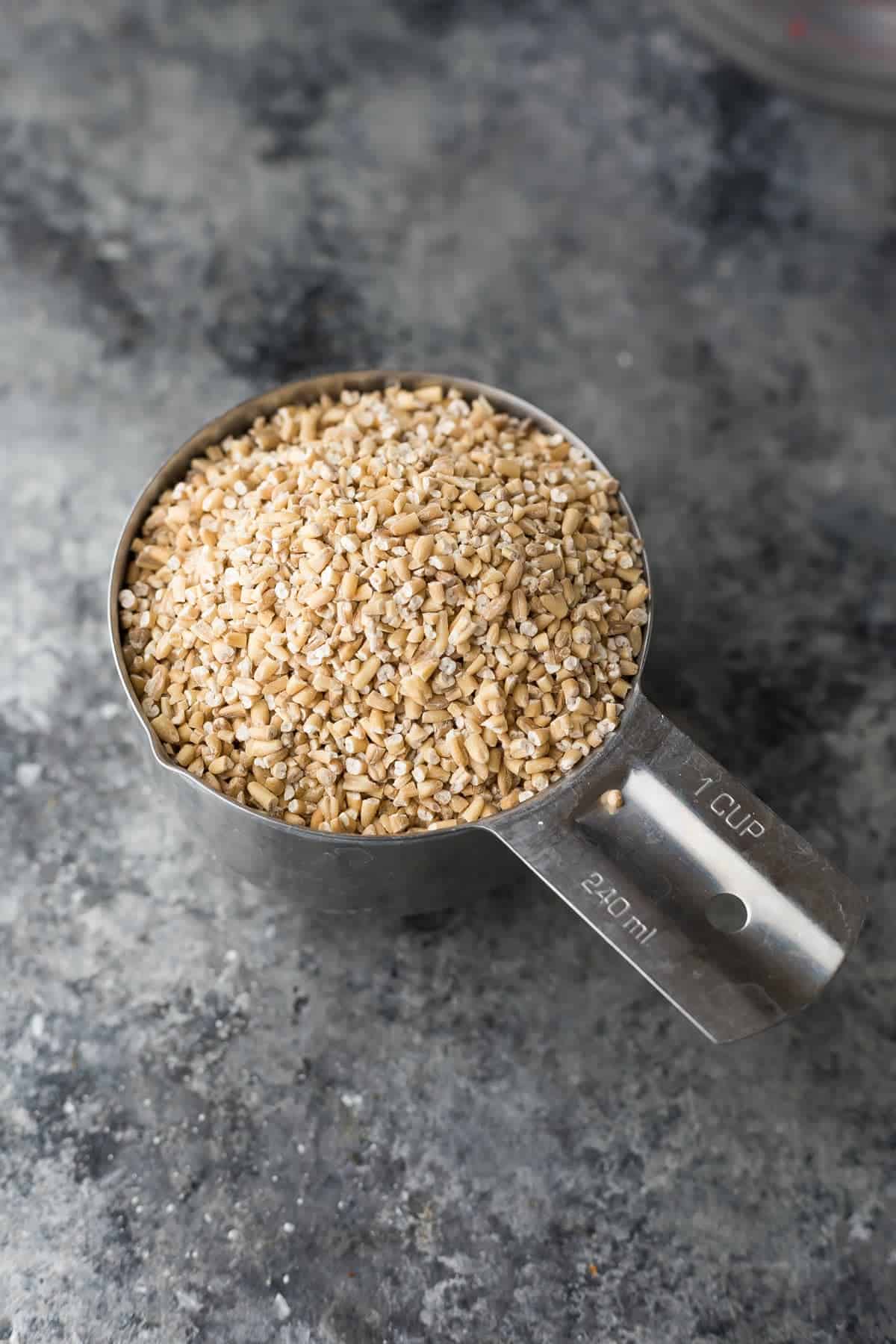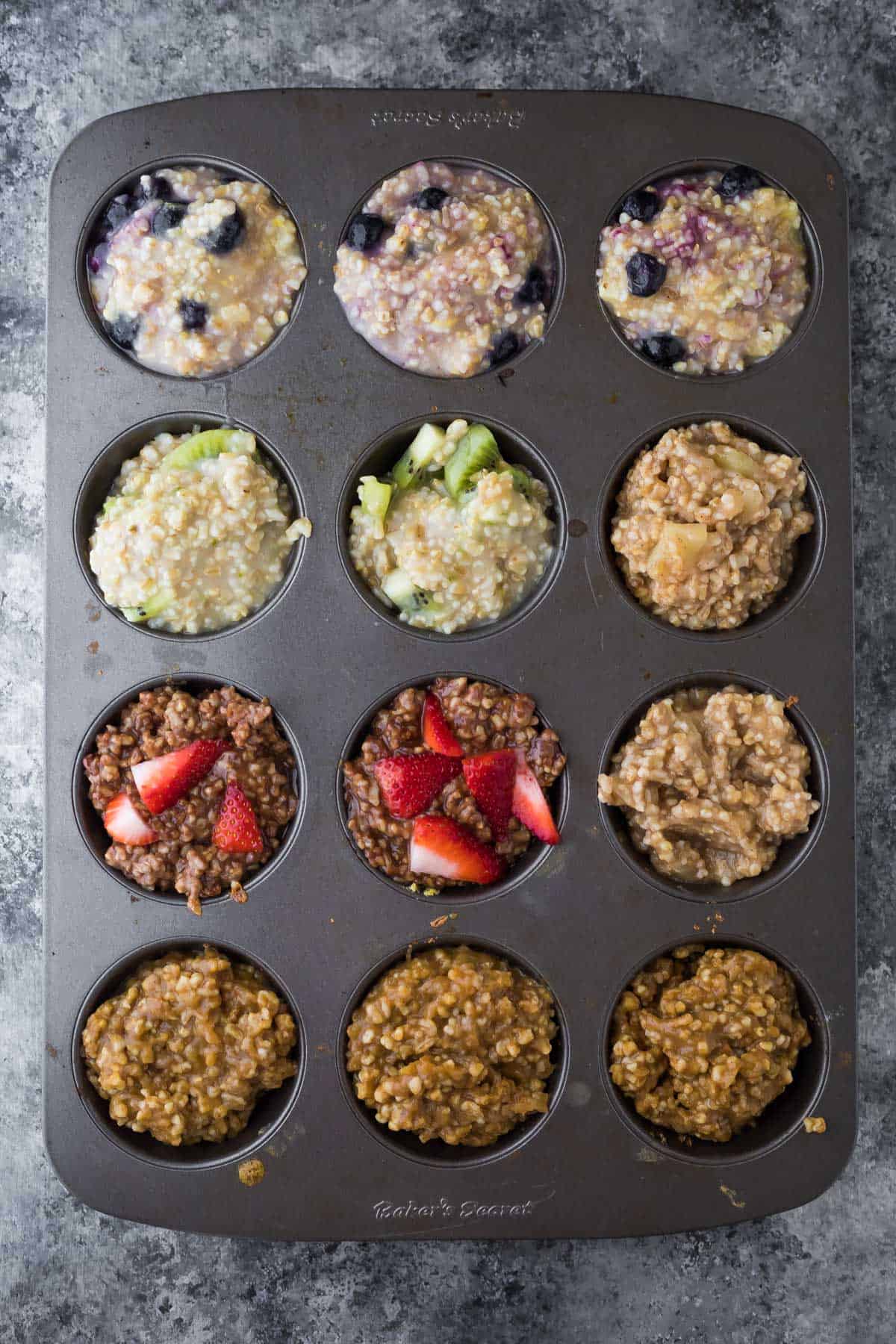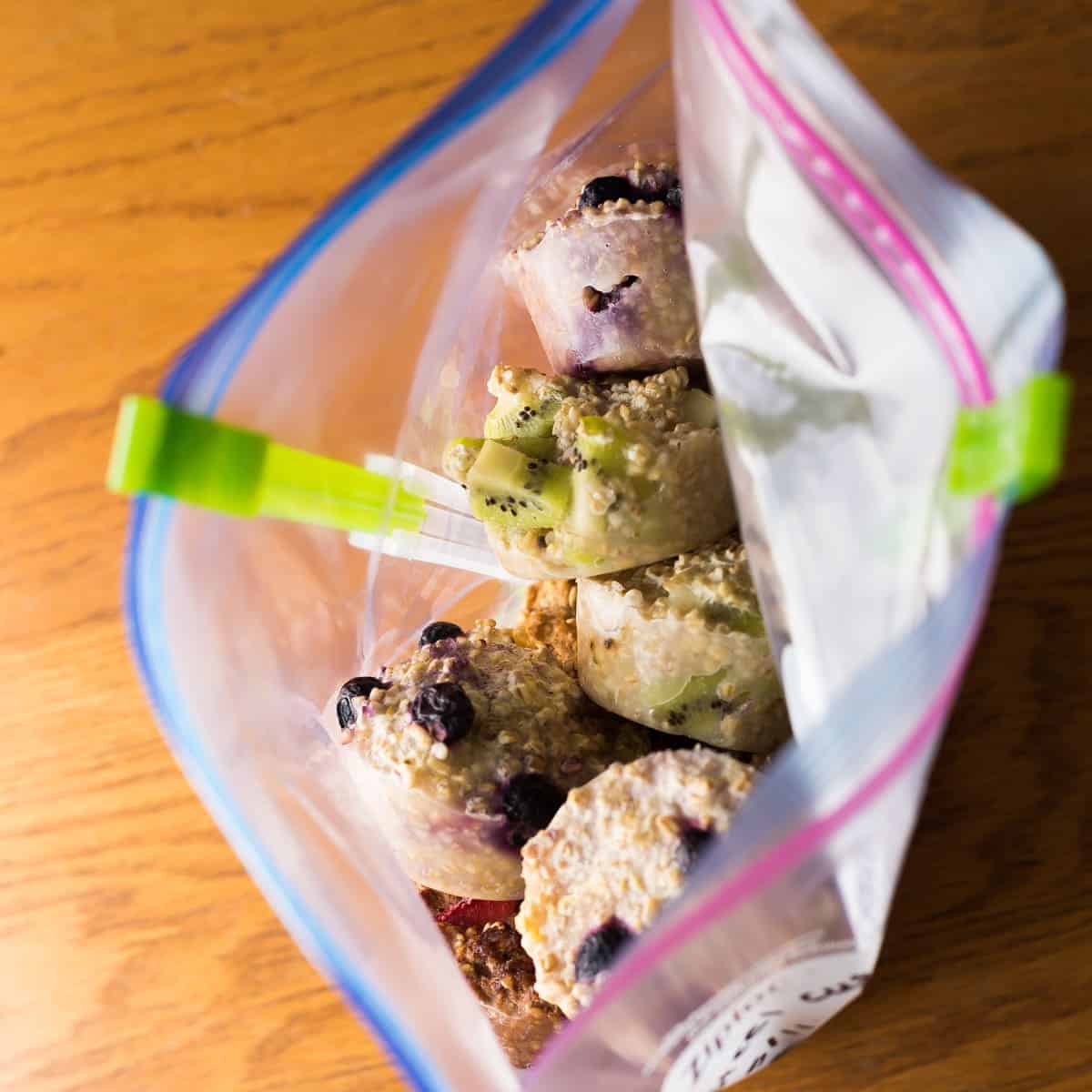 How to store your steel cut oatmeal
The best thing about these oats is how amazingly well they keep!  Here are two ways you can store your steel cut oats:
In the fridge: I keep mine up to 4 days in the fridge, in individual portions.  They firm up quite a bit, so when re-heating, I add a splash of milk, which really helps them 'loosen up'.
In the freezer: portion out your steel cut oats into a lightly greased muffin tin.  Freeze till solid, then allow to sit on the counter for 10 or so minutes.  Slipping a knife into the muffin tin should pop the steel cut oats right out and you can store them in a large freezer bag or other storage container.
To re-heat, heat in 30 second increments in the microwave with a splash of milk.  Heat for several minutes until thawed all the way through.
7 Healthy Steel Cut Oats Recipes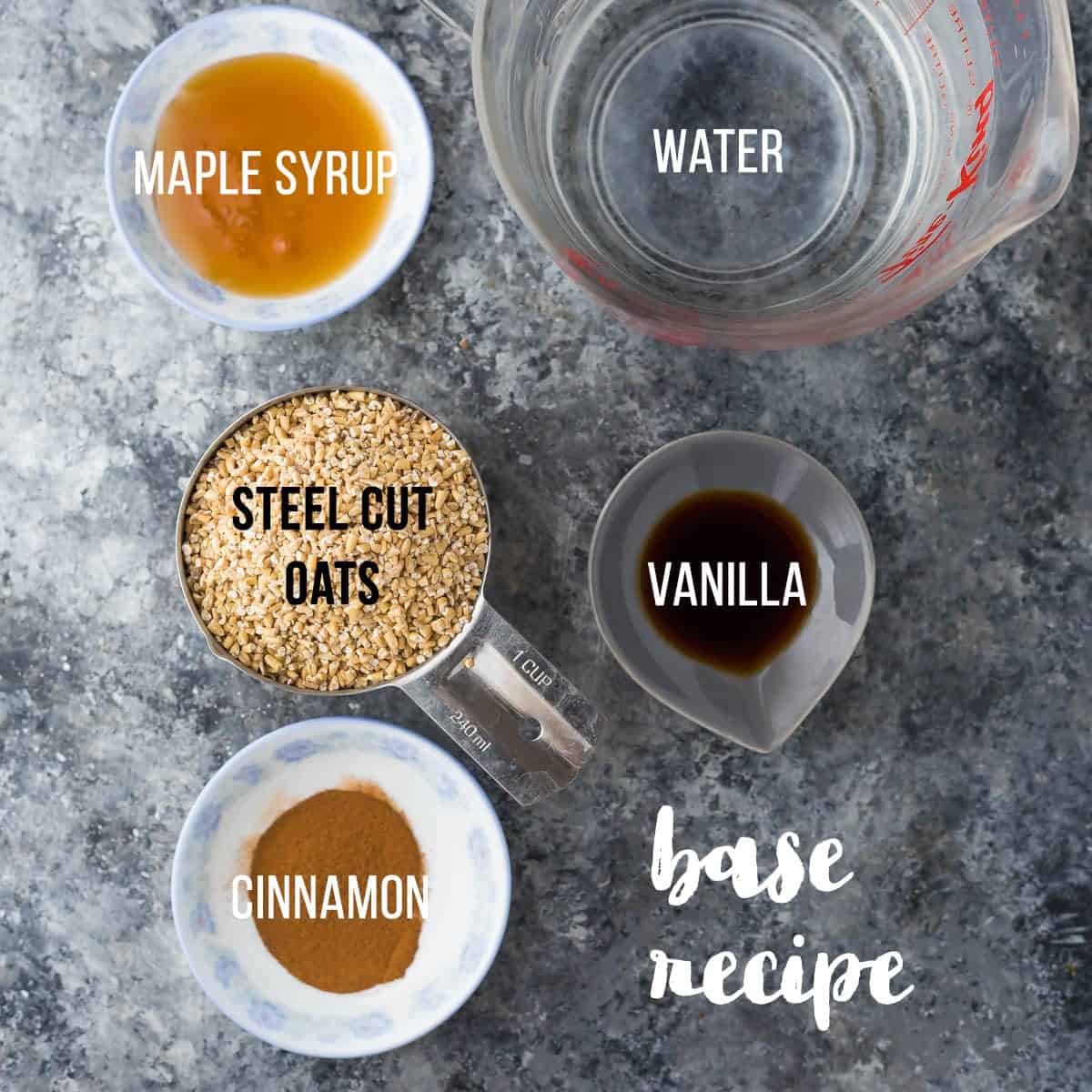 First, the base recipe.  Steel cut oats + water + maple syrup, cinnamon and vanilla.  Add your maple syrup to taste, if you like it really sweet, you're going to want more!  Top with your favorite fruit, nuts, chia seeds, hemp hearts, you name it.  You can totally make this recipe your own!
1. Maple Apple Steel Cut Oats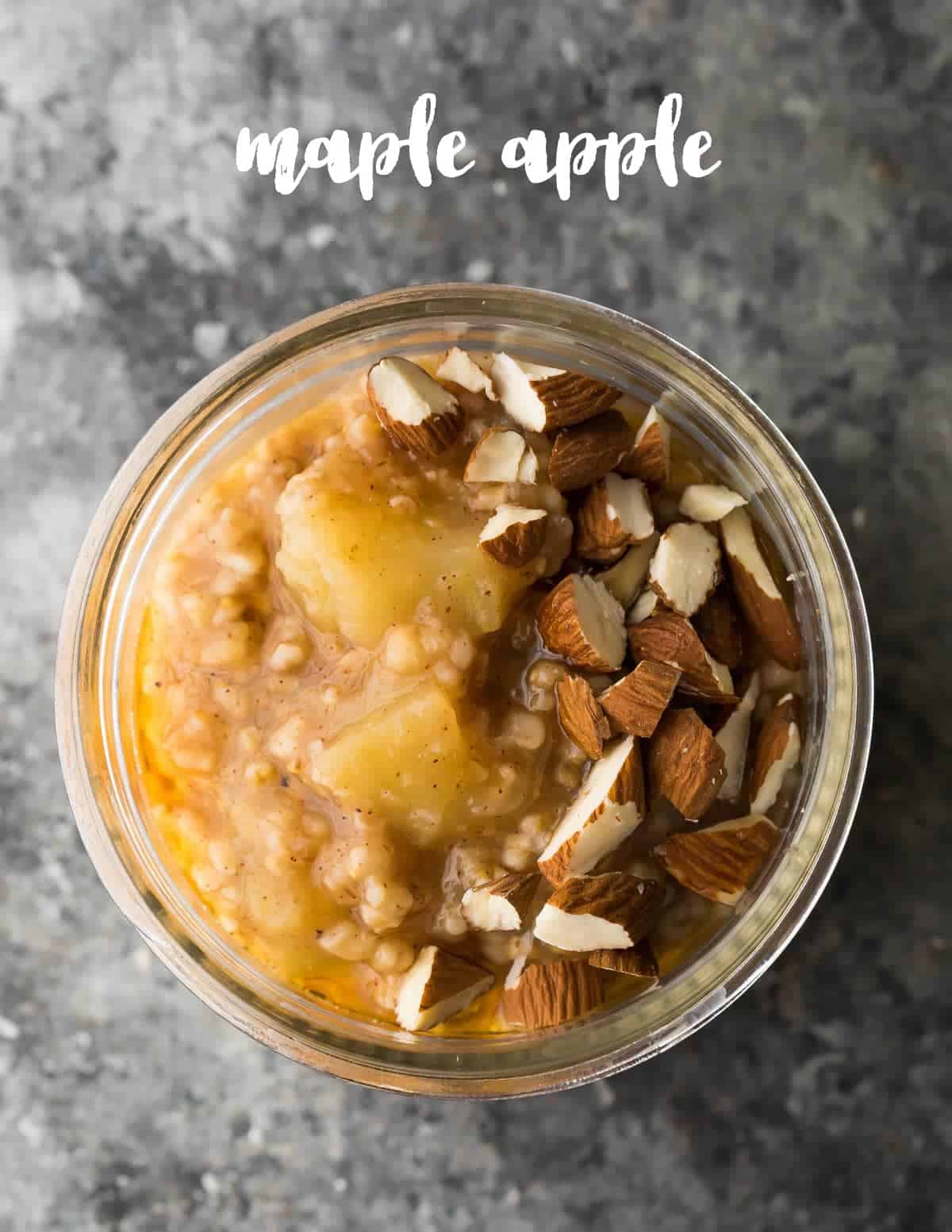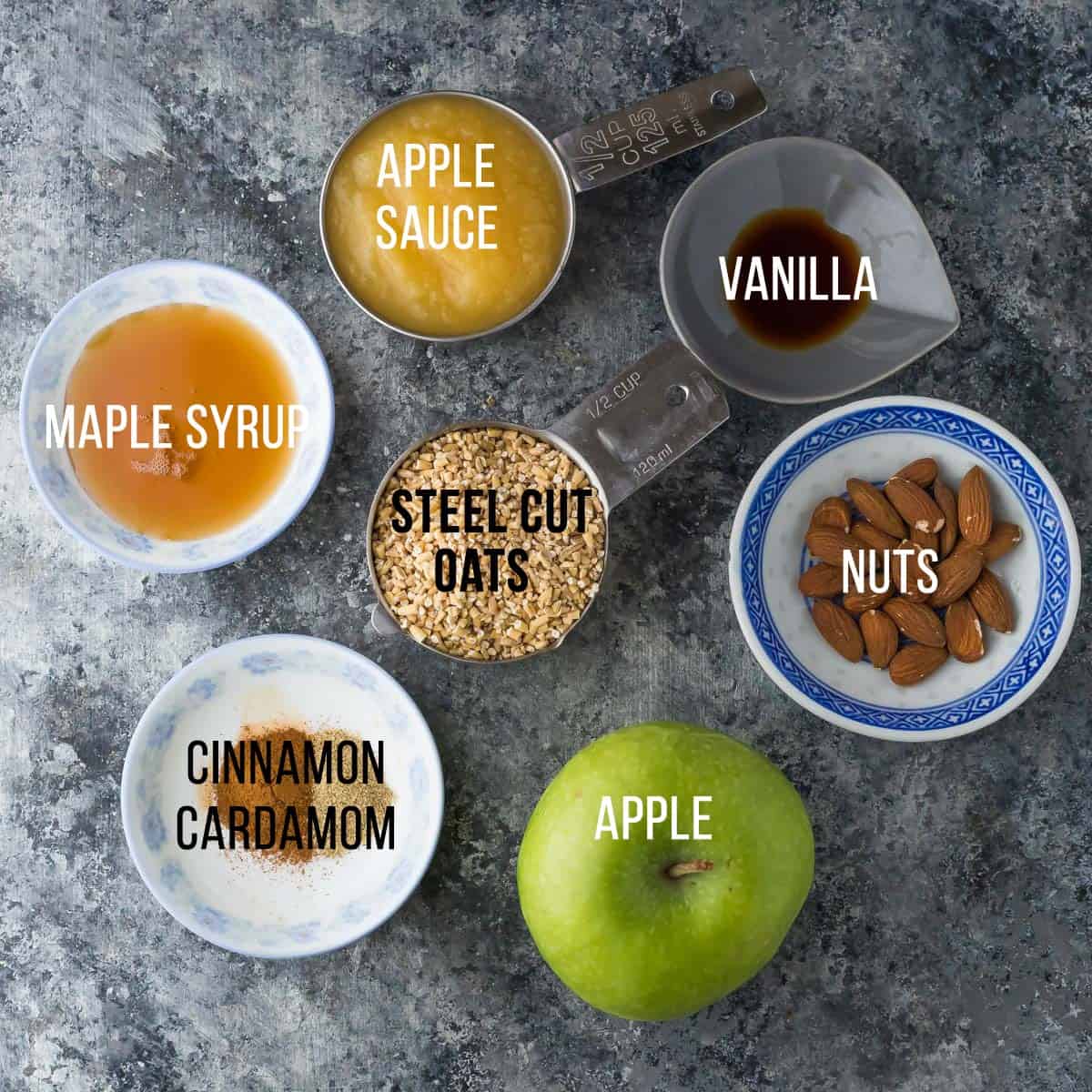 If this one looks familiar, it's because I published it back in the fall, and it was even part of our Breakfast Prep Challenge.  This recipe swaps one of the cups of water with unsweetened applesauce for an extra dose of apple flavor and extra creamy steel cut oats!  The maple extract is optional; it adds a touch of maple flavor, but is delicious without.
2. Spiced Pumpkin Steel Cut Oats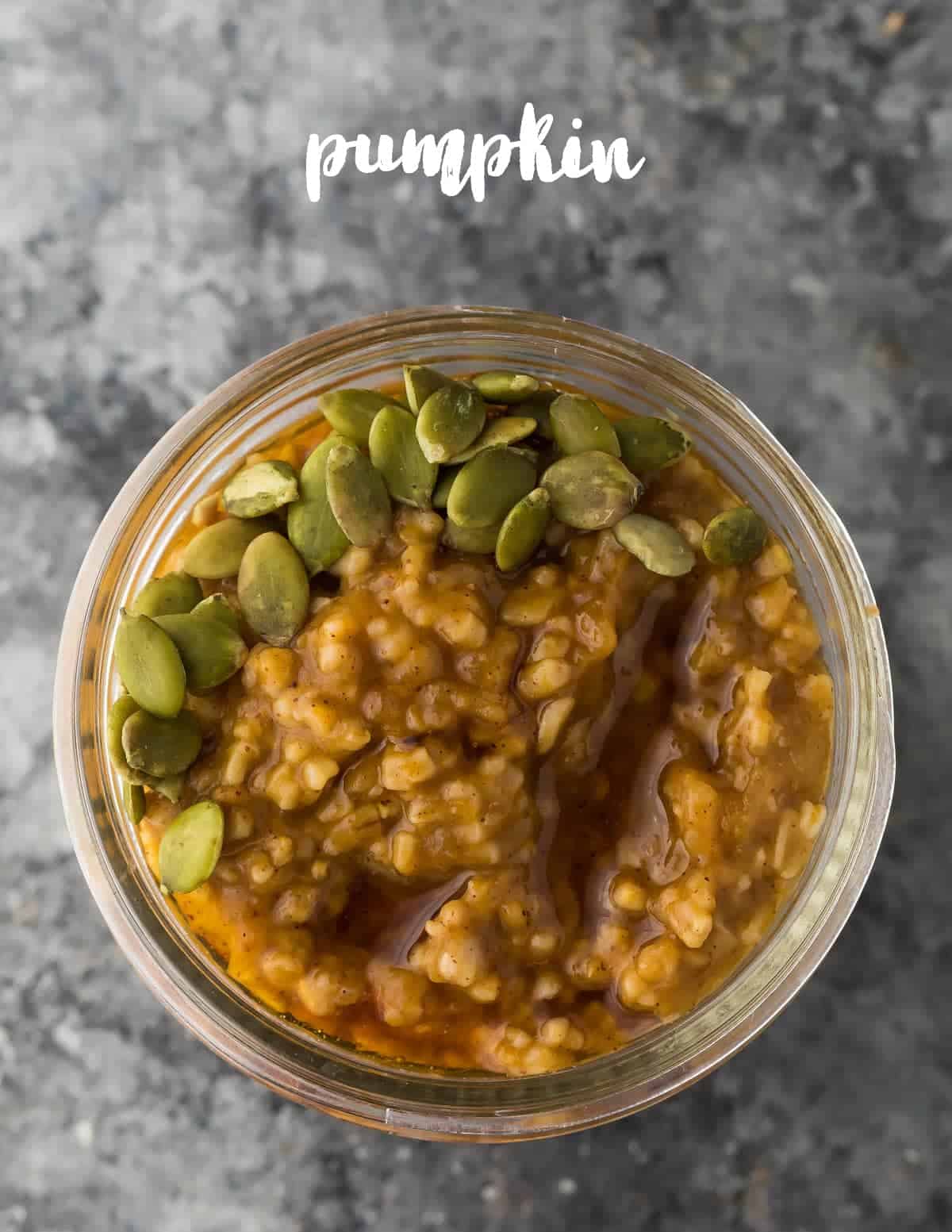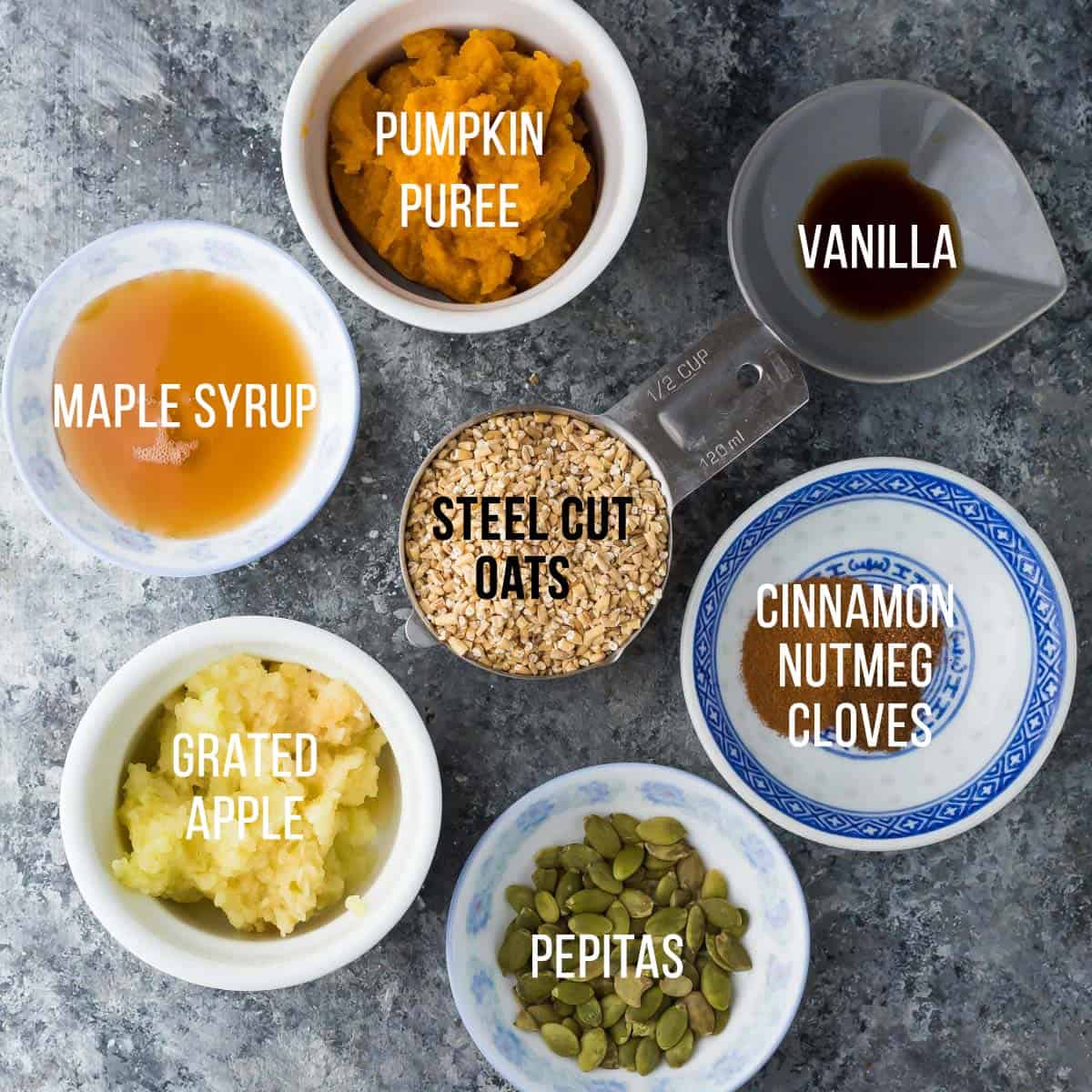 Another familiar face!  These spiced pumpkin steel cut oats were originally published back in the fall but I just couldn't leave them out of this collection because they are oh so tasty.  Pumpkin puree plus all the delicious spices you'll find in pumpkin pie will have your kitchen smelling amazing.  Add a grated or chopped apple for an extra boost of fruit.
3. Blueberry Lemon Steel Cut Oats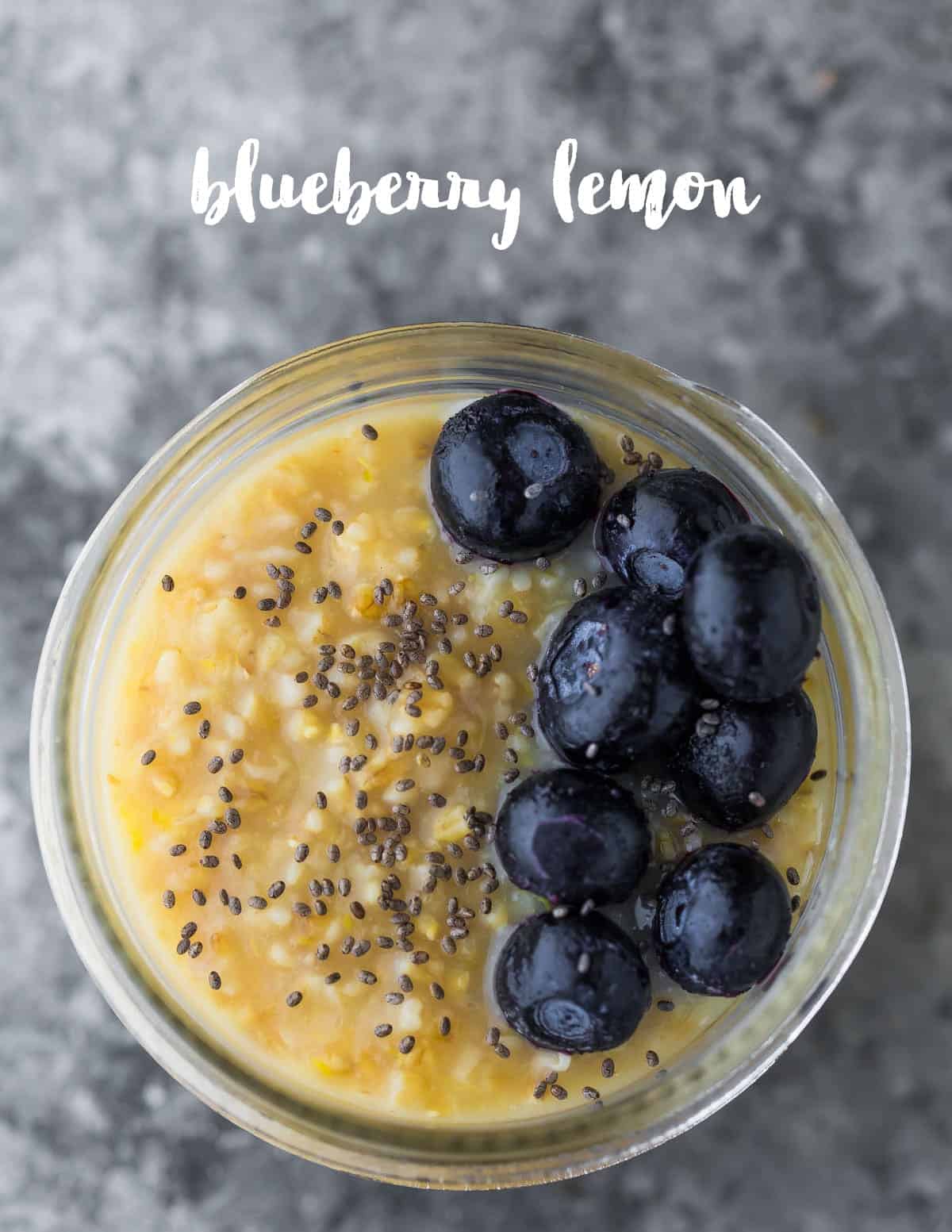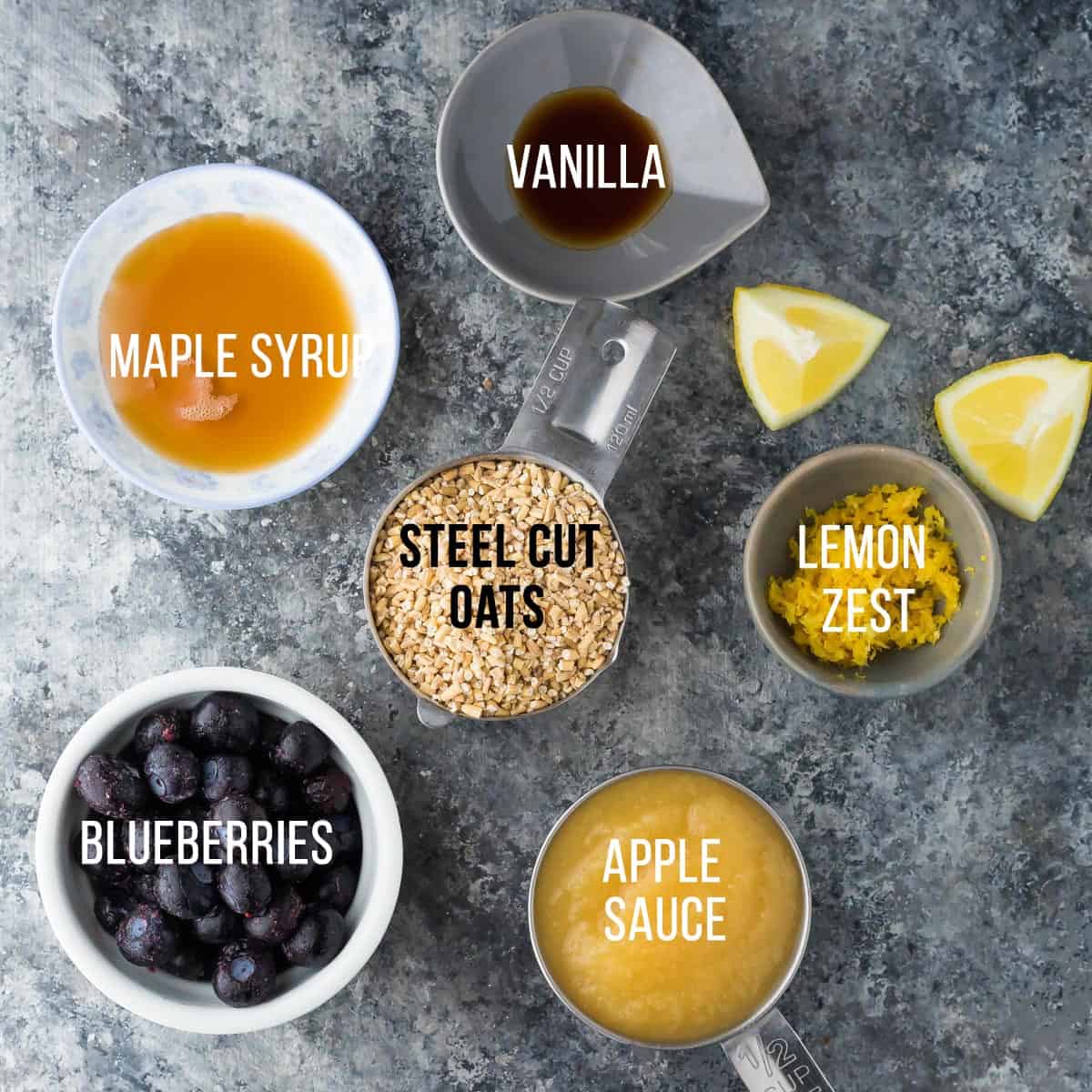 This recipe is so simple and SO tasty!  I stir in the lemon zest at the very end so it doesn't get bitter during cooking.  Add chia seeds to taste, fresh for a little crunch.  Perfectly light and slightly sweet, the perfect way to start your day.
4. Peanut Butter Chocolate Steel Cut Oats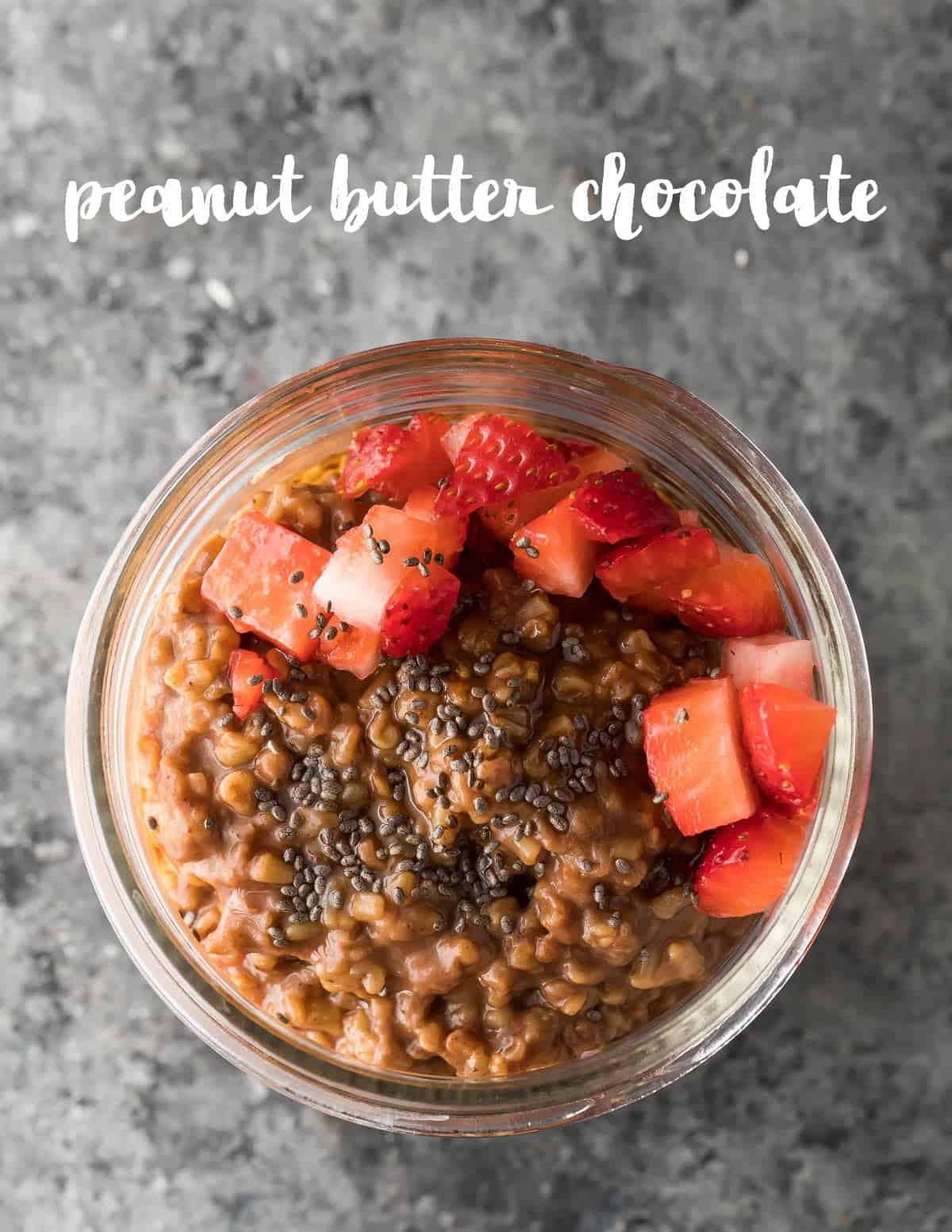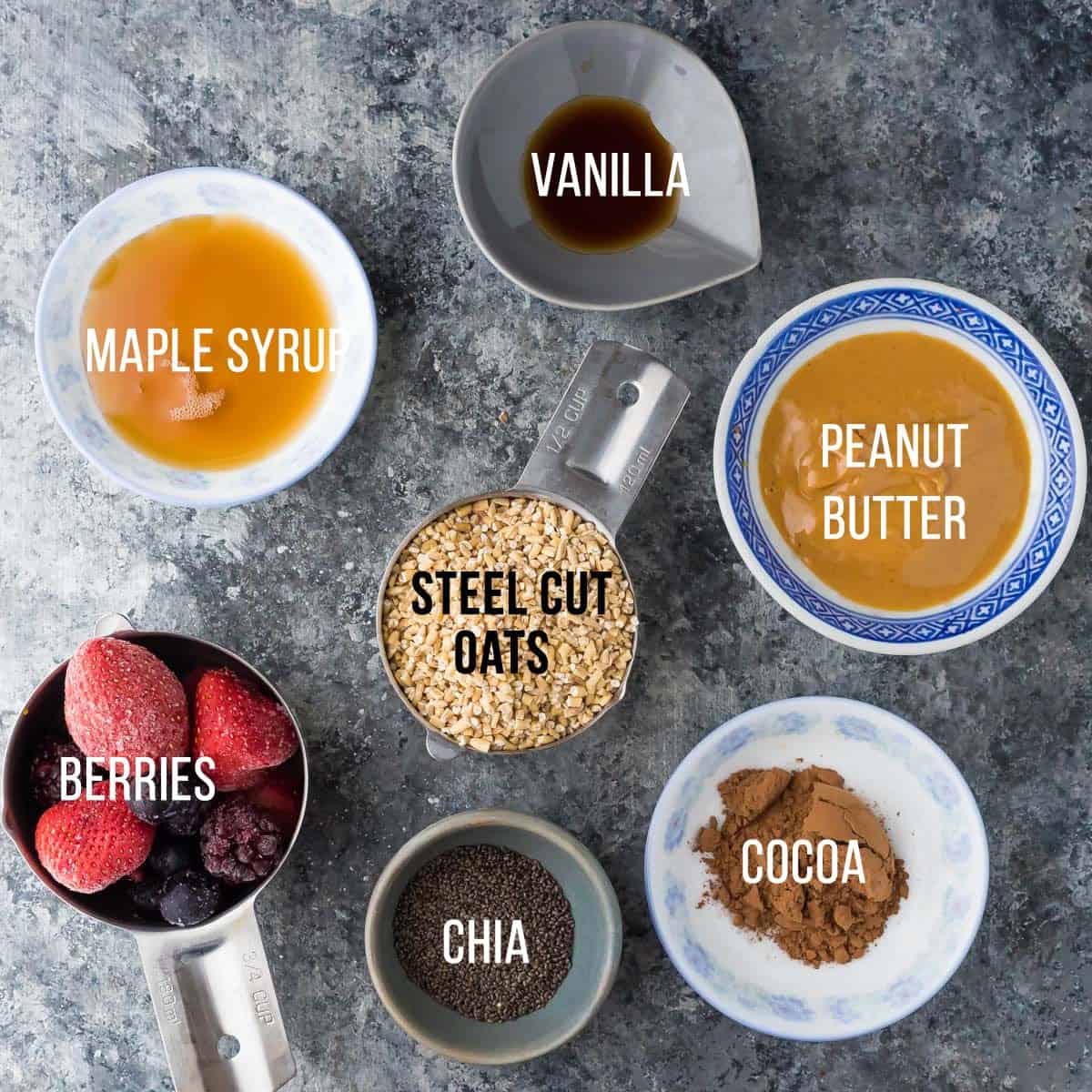 These chocolate peanut butter steel cut oats are deceptively healthy!  Peanut butter gives a boost of extra protein, and you can feel free to swap it out with your favorite nut butter.  This steel cut oats recipe benefits from a little bit of extra maple syrup…adjust to your tastes.  Top with raspberries, strawberries, or sliced banana.
5. Coconut Key Lime Steel Cut Oats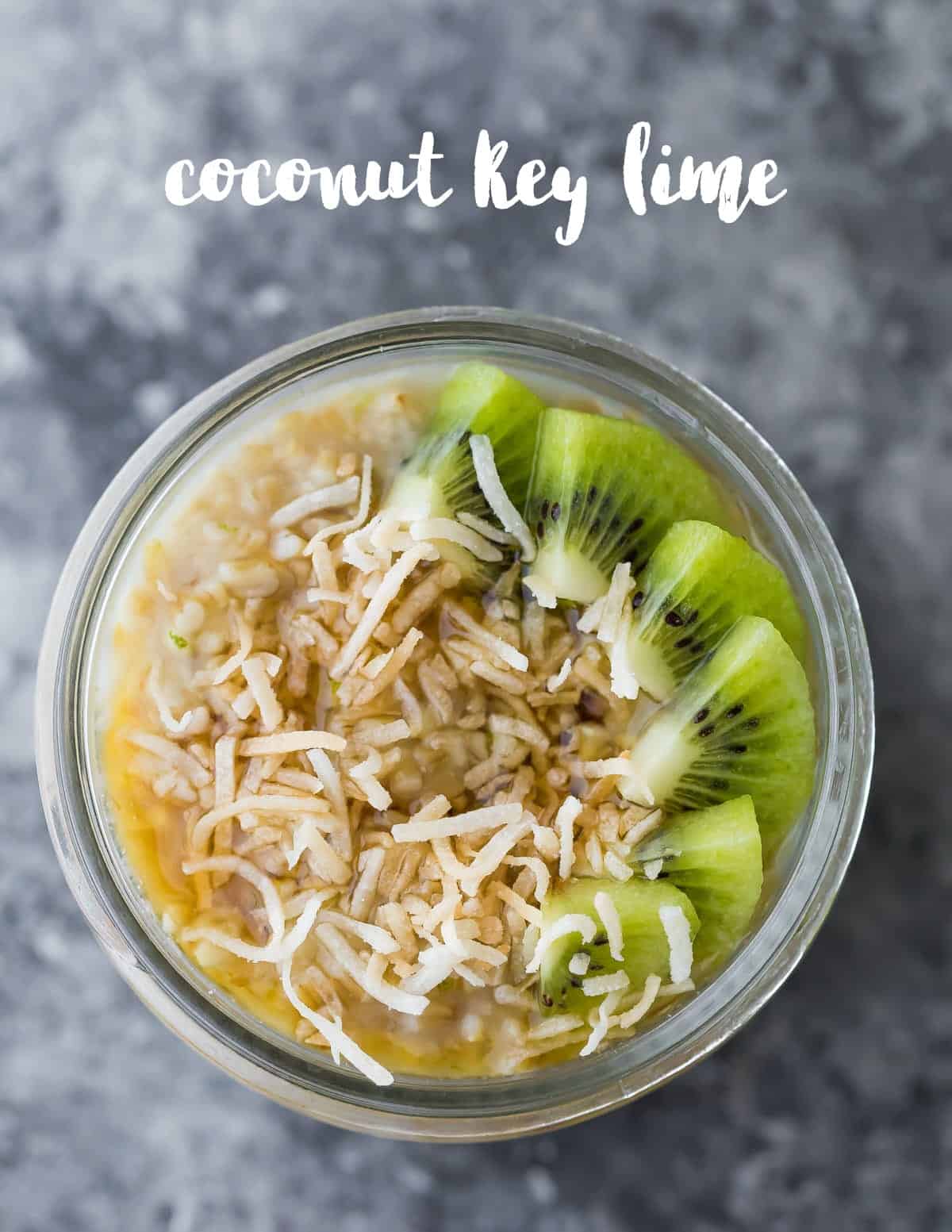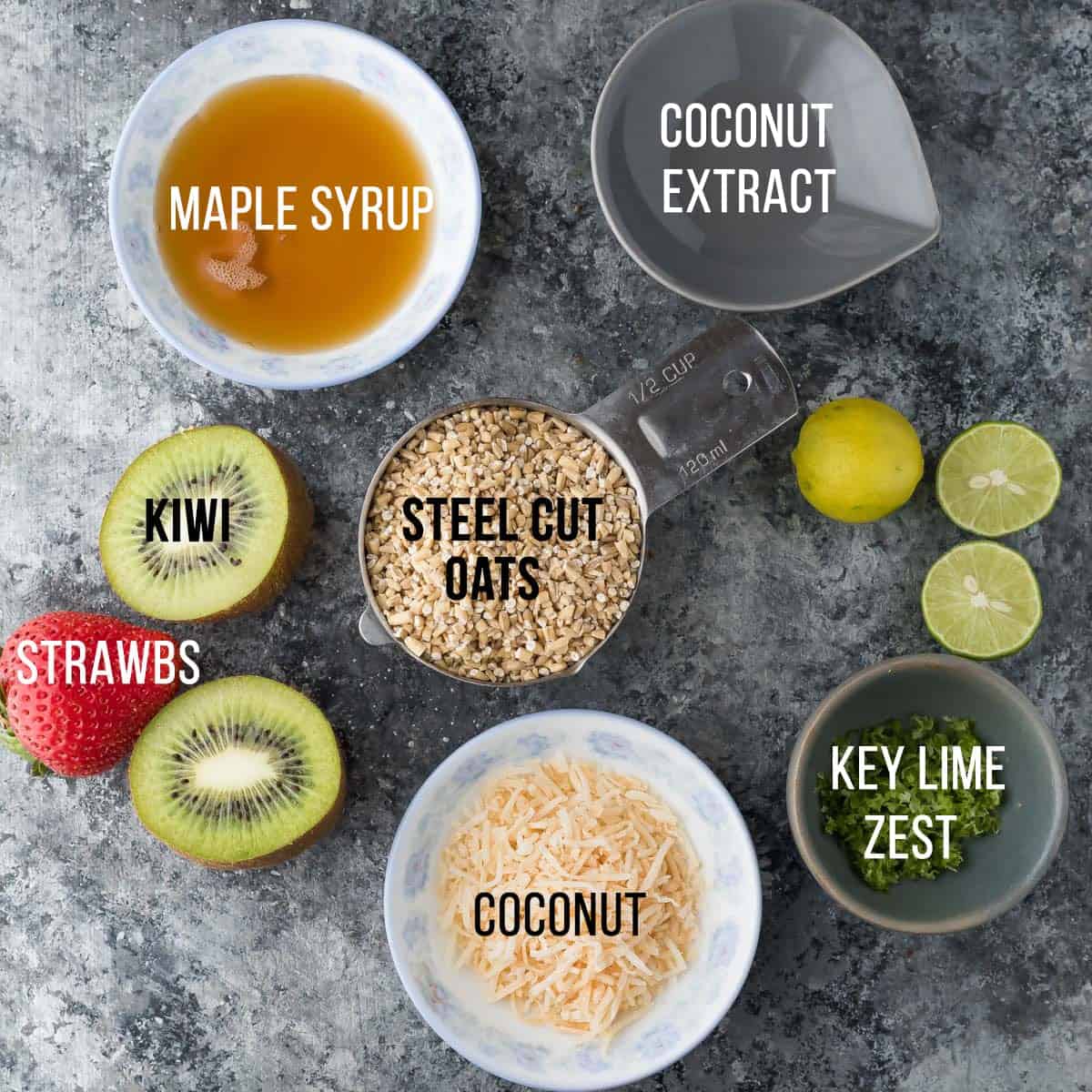 These coconut key lime steel cut oats are the best way to bring some tropical flavors to your morning!  A touch of key lime zest plus some toasted coconut goes perfectly with kiwi or strawberries.  If you want to add some coconut milk to the mix, try this recipe from Shutterbean, which replaces 1 cup of water with a can of coconut milk!
6. Zucchini Chocolate Chip Steel Cut Oats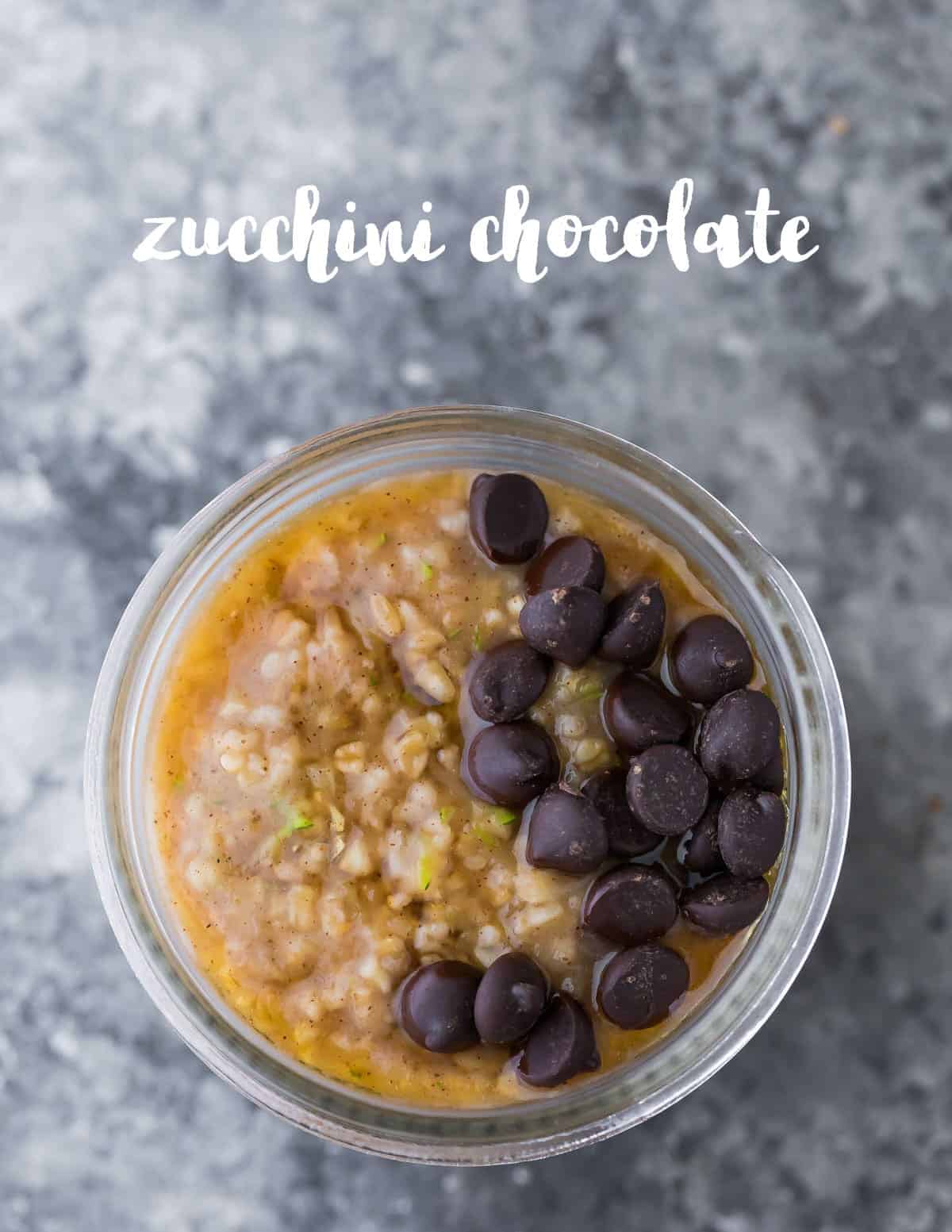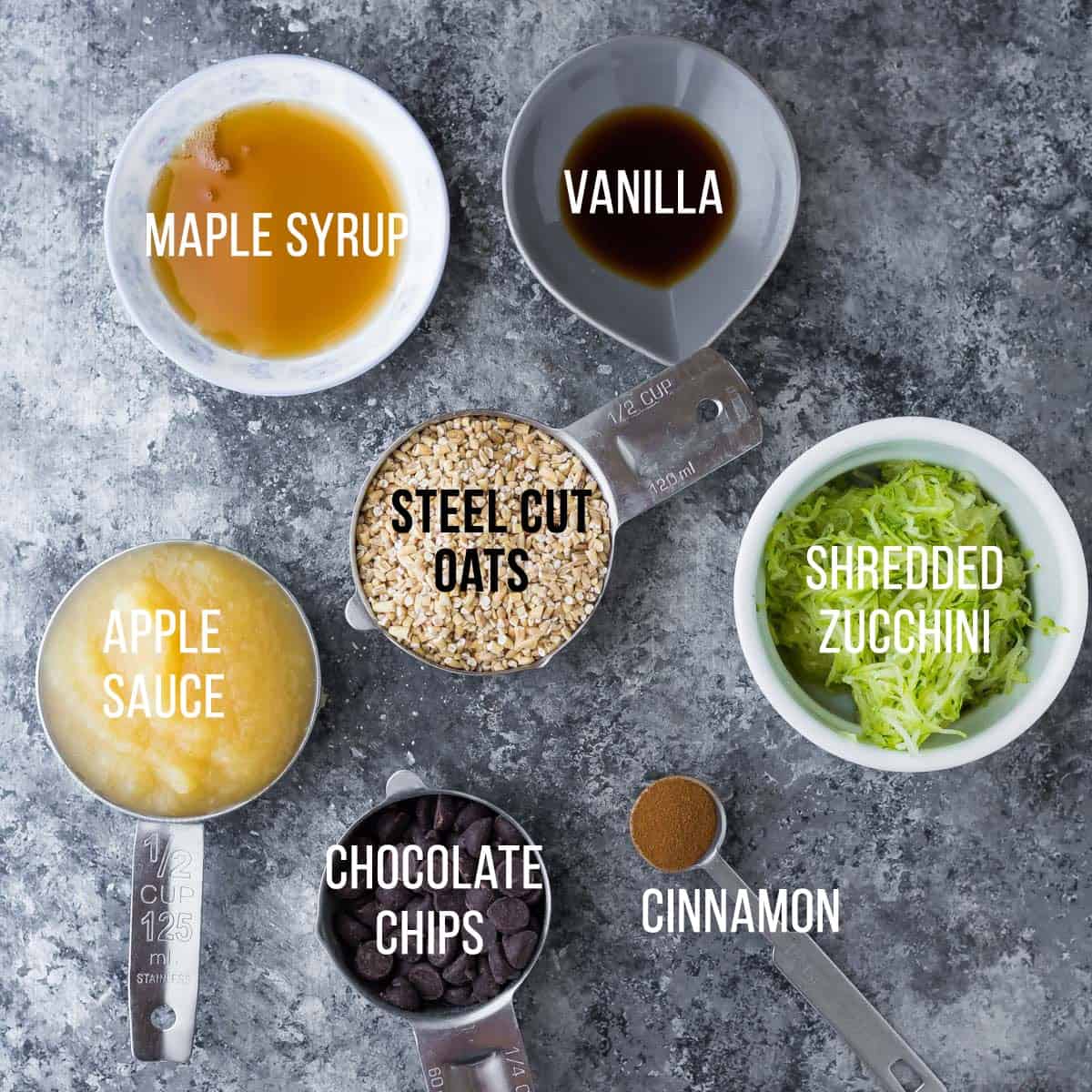 Zucchini season will soon be upon us and we will be trying to put zucchini in everything we possibly can…so why not start with your breakfast?  I used 1 cup of shredded zucchini here (be sure to finely shred it), but you could push it even further!  Combined with cinnamon and chocolate chips, it tastes very similar to zucchini bread.
7. Strawberry Chai Steel Cut Oats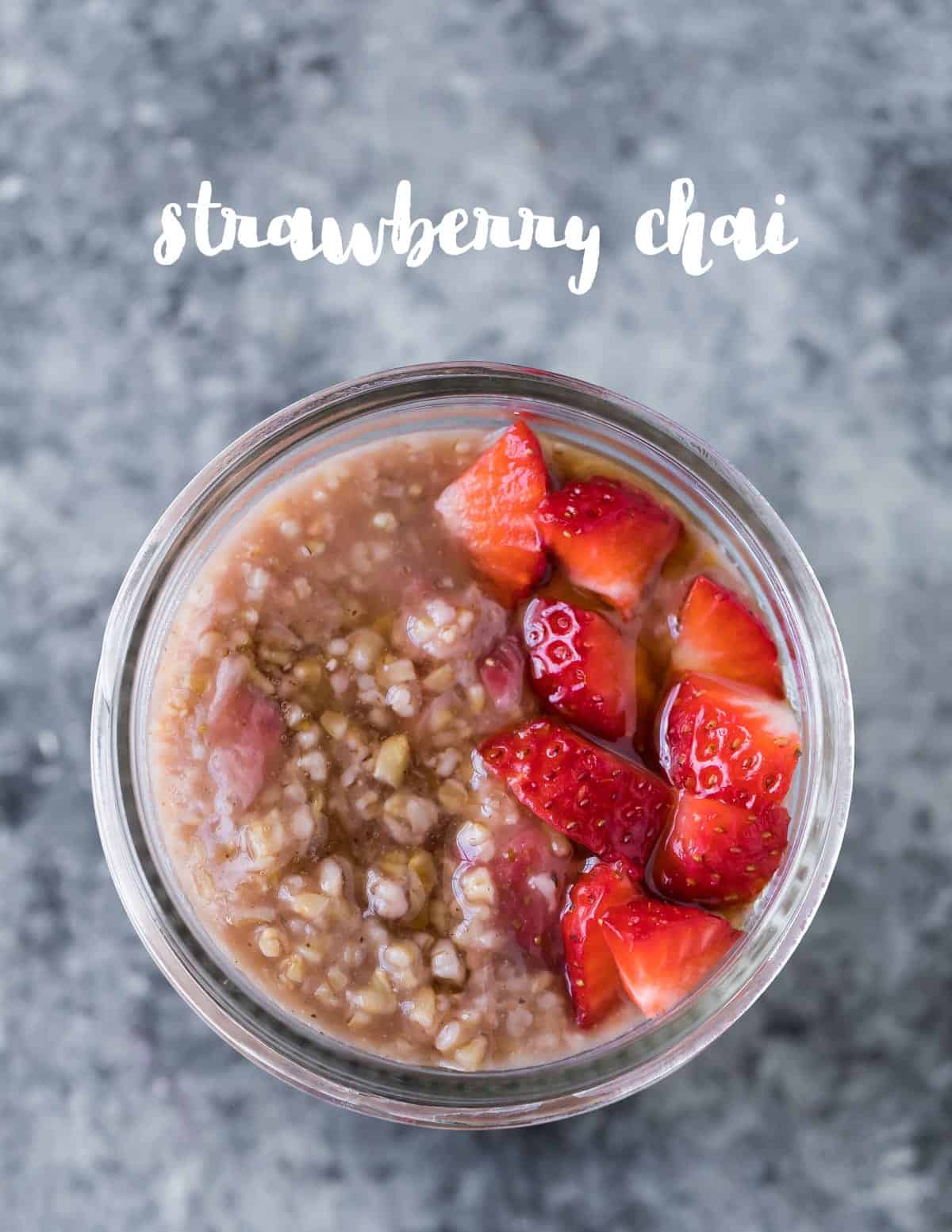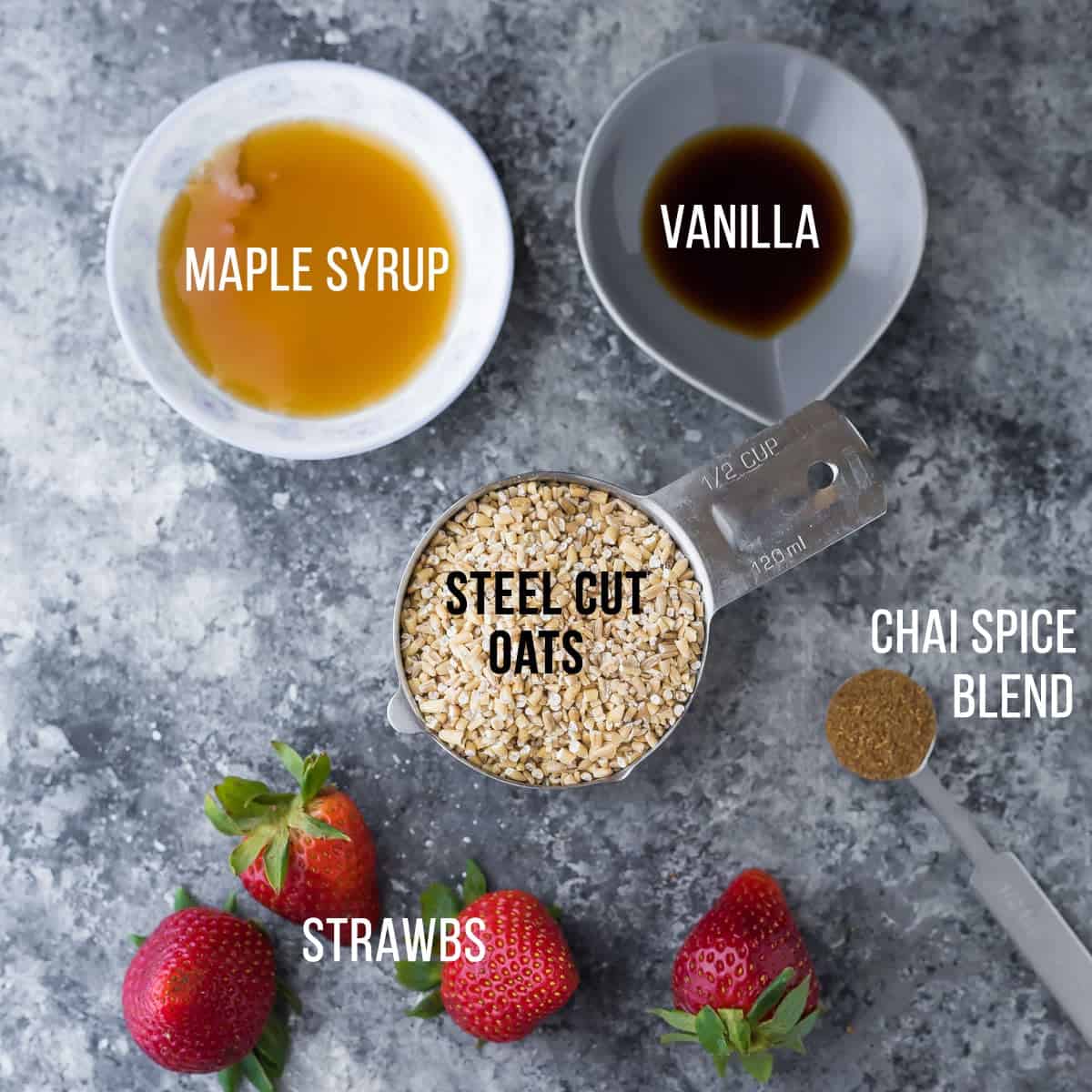 Berries & chai are an unusual but delicious flavor combination!  I use this chai spice baking blend, but you can make your own!  I've used this one in the past.
Looking for more meal prep breakfast ideas?