22 cold lunch ideas that you can meal prep ahead of time! These recipes are perfect for when you don't have access to a microwave. Browse through the salads, bowls, bento boxes, wraps and pitas!
I'm asked all the time about cold lunch ideas for those of you who don't have access to a microwave, so I've rounded up my favorite recipes for you. But, if you're looking for hot lunch ideas you can meal prep I've got you covered as well!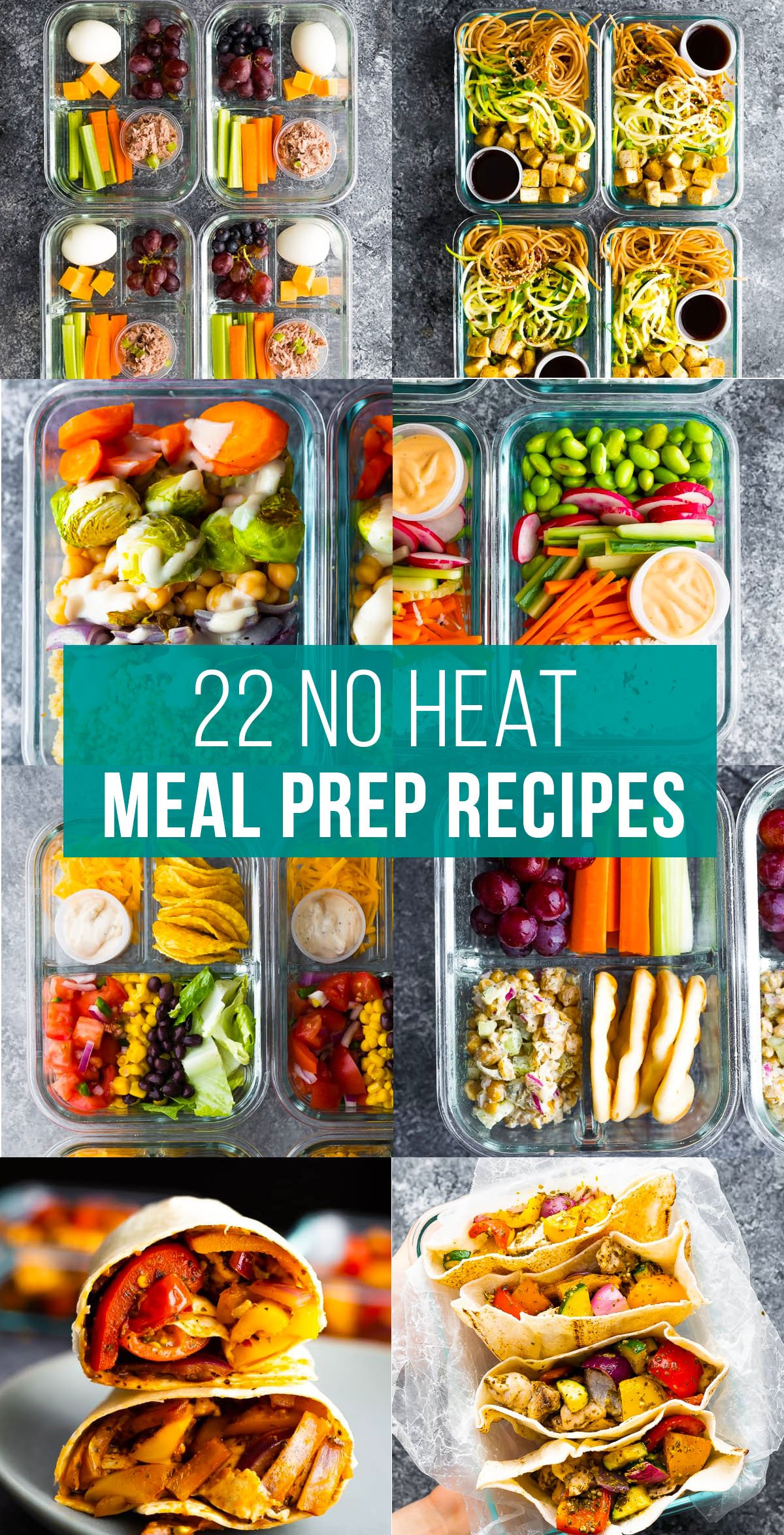 This may come as a surprise, but when it comes to meal prep lunches, you don't have to eat a sandwich everyday! I'm here to help you switch things up from the classic old sandwich, with these delicious and healthy lunch ideas.
These cold lunch ideas are perfect for students, trades workers, those working out of a vehicle, or anyone who doesn't have access to a microwave on the fly. Not only are these recipes healthy, but they work for meal prep as well, and there's something for everyone in this post.
Don't forget to pin this post to save it for later!
Meal Prep FAQ
---
Salads
Meal Prep Bowls
Bento Boxes
Wraps and Pits