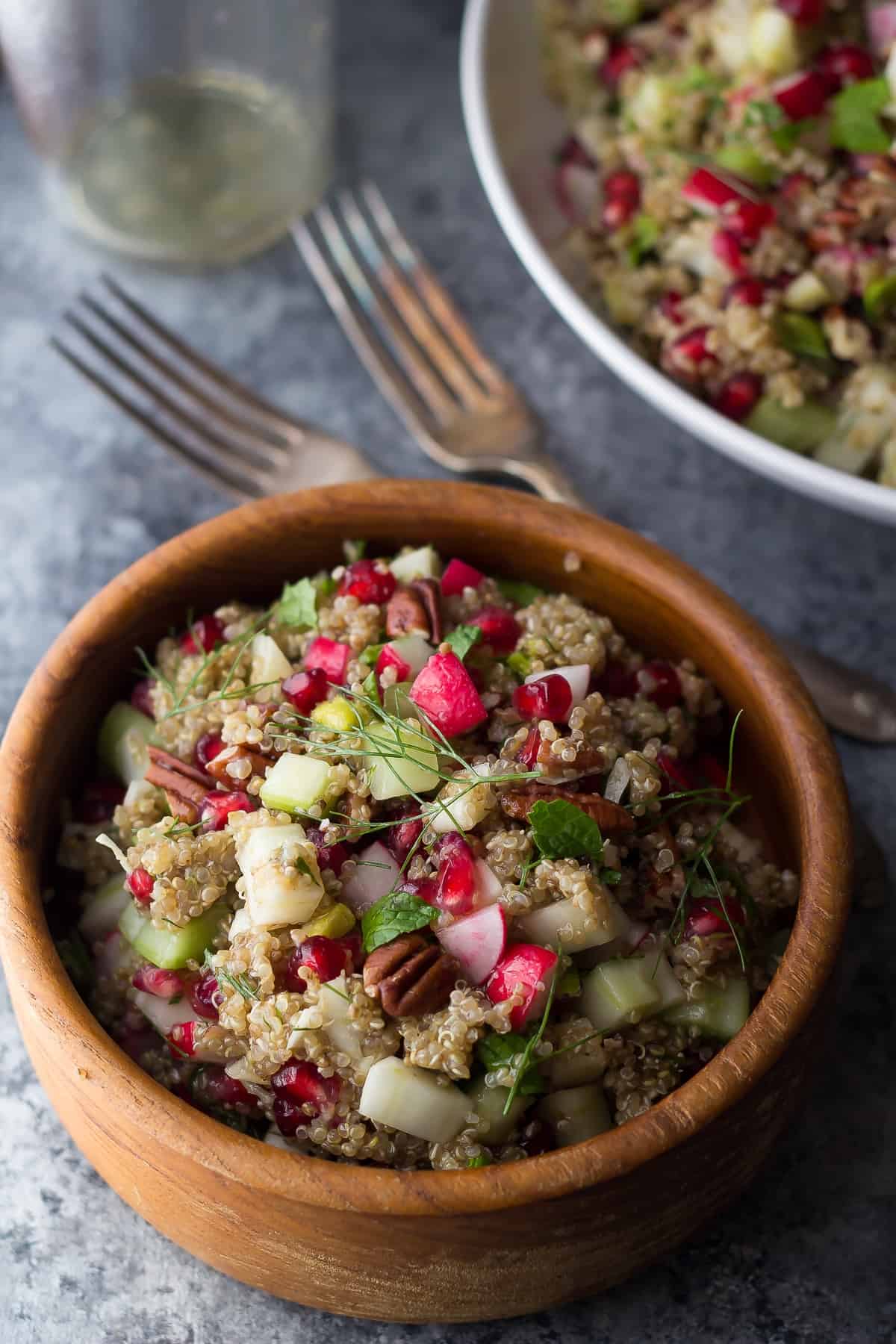 A bright, flavorful fennel & pomegranate quinoa salad recipe that is so simple to throw together and is a perfect make ahead holiday side dish!
'Tis the season for bright and colorful salads that call themselves things like 'harvest' and 'autumn'.
And I'm jumping on that bandwagon immediately because, honestly, I'm jumping on any bandwagon that involves pomegranates and pecans!
Plus we all know: a crazy salad lady lives around these parts.  And I haven't had my fix in waaay too long!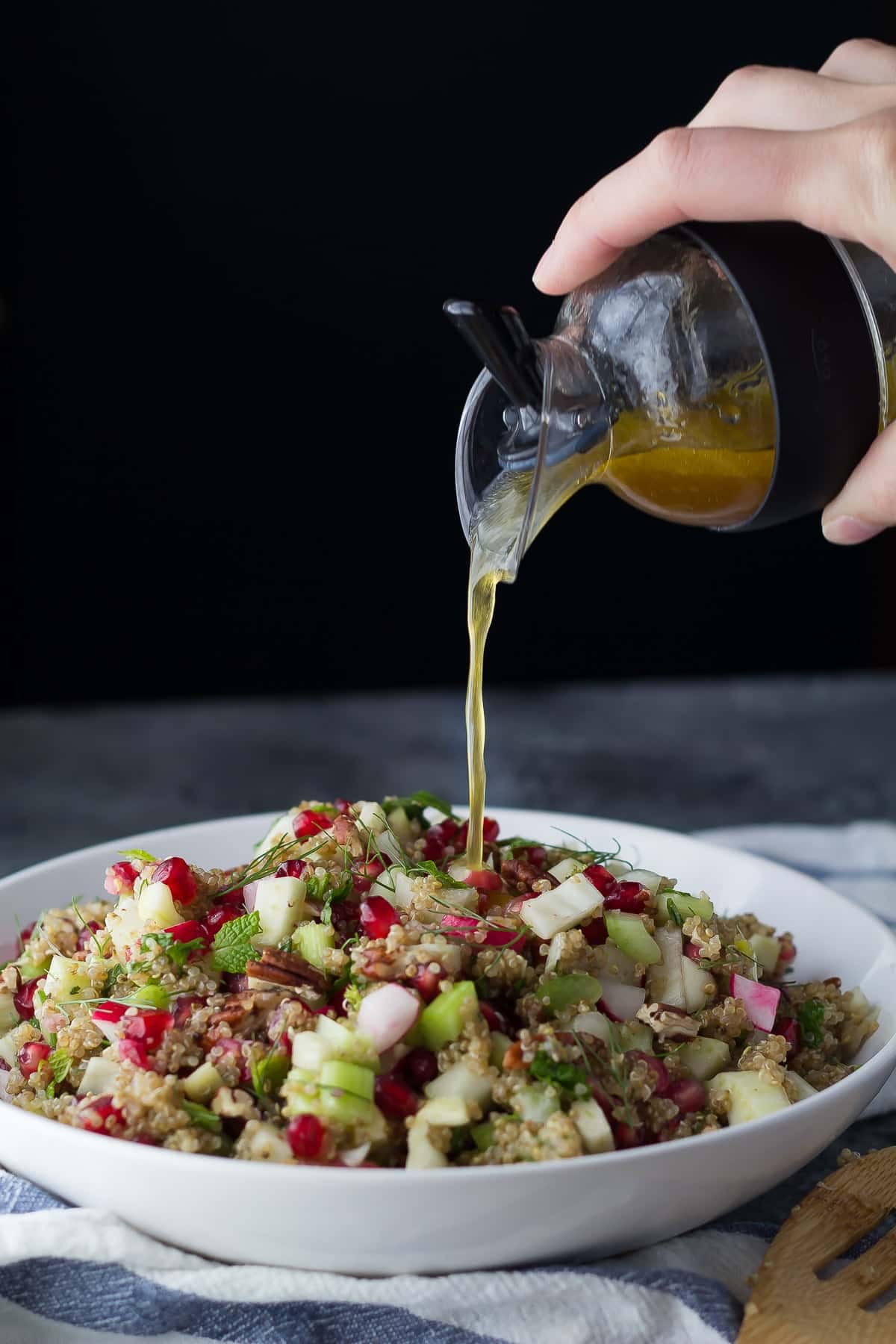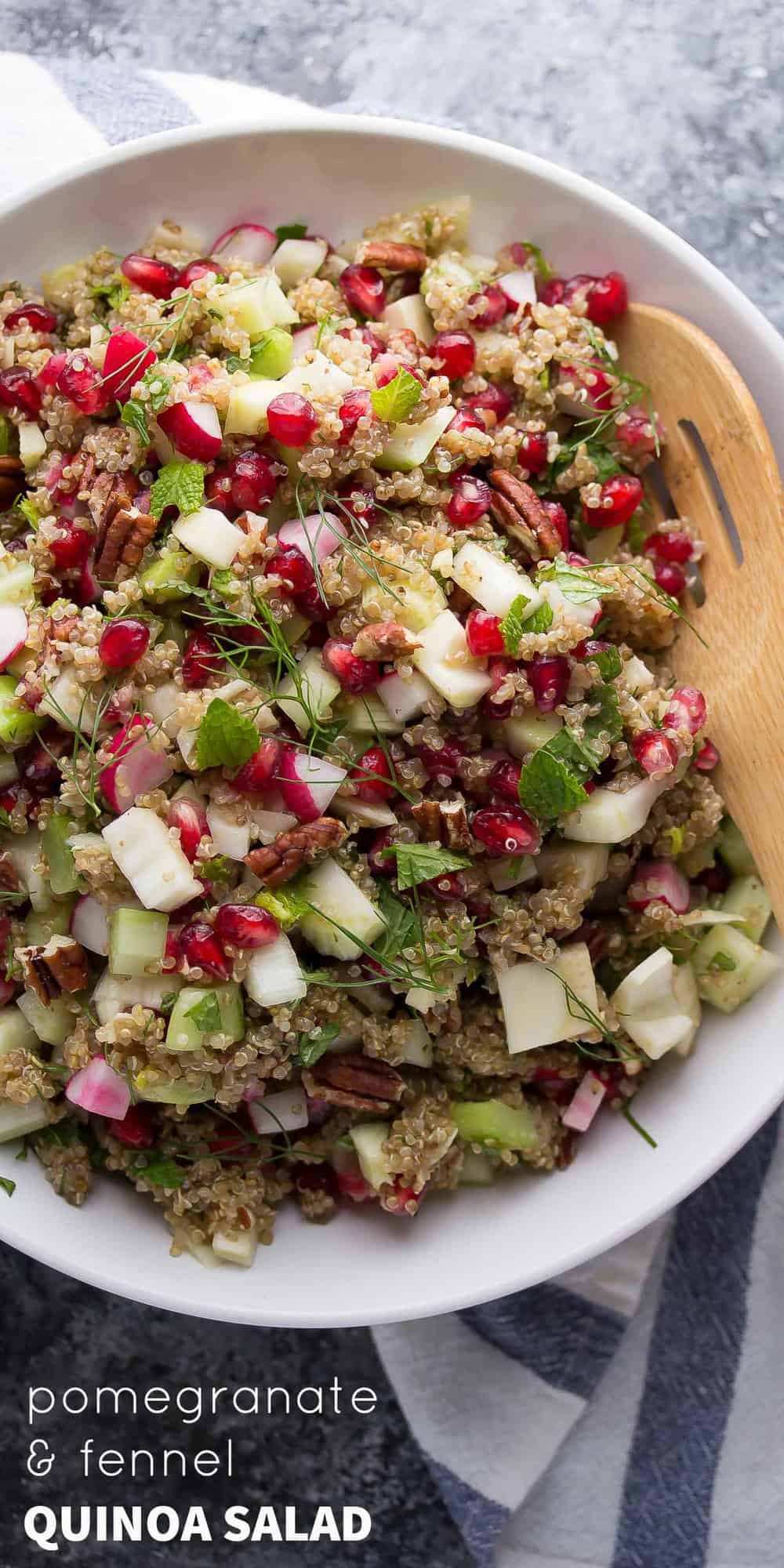 This fennel & pomegranate quinoa salad is so simple to put together (as salads should be!).  Quinoa, pomegranates, fennel, radishes, celery and some fresh mint leaves.  Throw in some pecans and toss it all up in an apple cider vinaigrette and we are really talking.
This salad is great because it actually keeps (minus the mint leaves which will brown in the fridge overnight).  So you could make this ahead of time for any gathering or holiday meal, and add the mint just prior to serving.
It also made for a deeelicious lunch for a few days last week.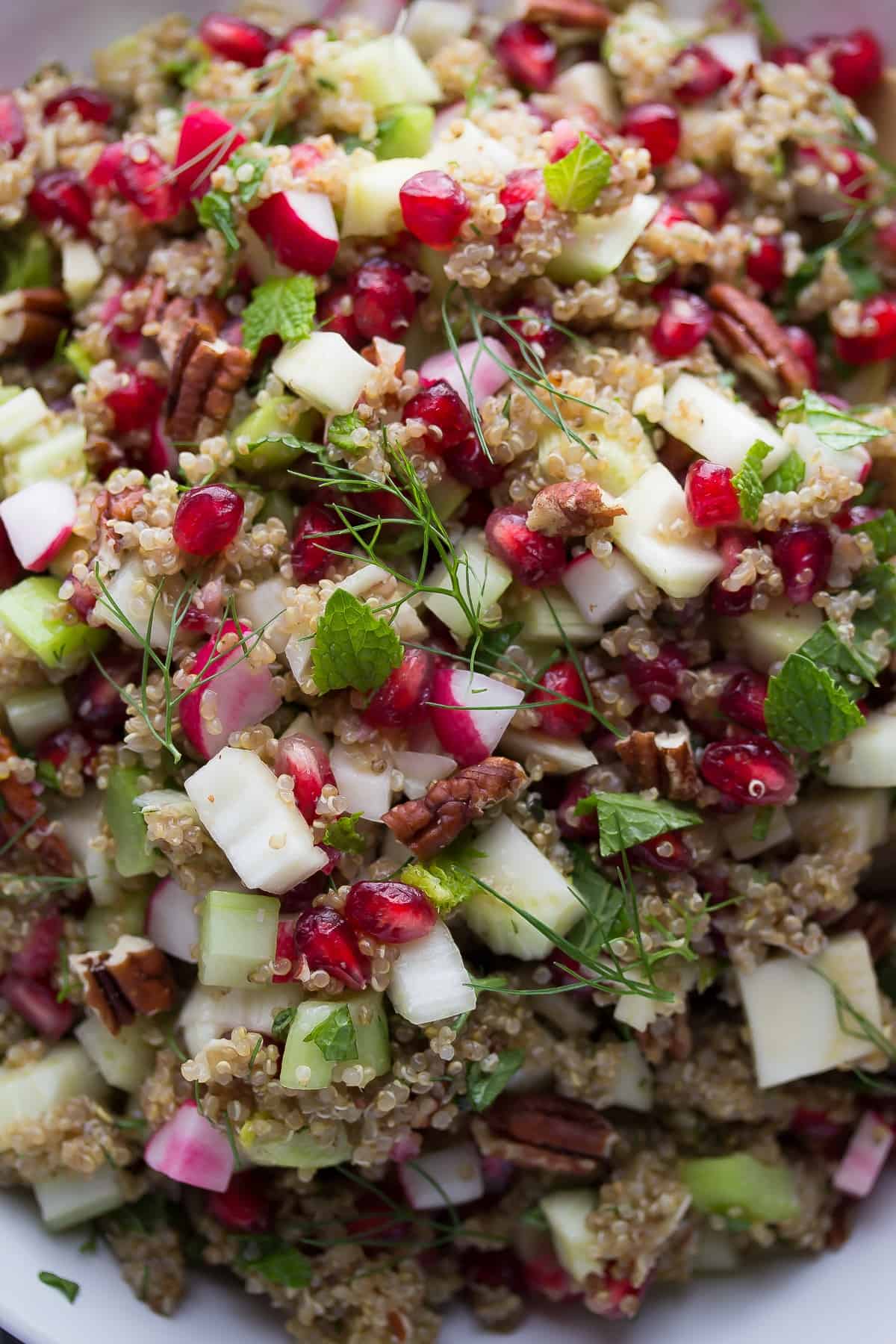 And I know sometimes I go and make salads that have fun goodies like bacon and cheese and even steak in them sometimes, but this salad is truly filled with healthy ingredients.
So if you've indulged in some turkey or pumpkin pie or are still working your way through the Halloween candy left-overs, you can actually feel good about this fennel and pomegranate quinoa salad!
Have a wonderful Thursday.  And stay tuned!  A giveaway is coming your way tomorrow!
More tasty salad recipes for us!
Fennel and Pomegranate Quinoa Salad
6
adjust servings
Ingredients
1

cup dried quinoa

1

fennel bulb, cut into small cubes

2

tablespoons fennel fronds, coarsely chopped

2

stalks celery, cut into small cubes

1/4

cup mint leaves, torn into small pieces

seeds from 1 pomegranate

1

bunch radishes, cut into small cubes
Apple Cider Vinaigrette
3

tablespoons olive oil

3

tablespoons apple cider vinegar

1

tablespoon packed brown sugar

1/2

teaspoon Dijon

salt and pepper
Instructions
Cook quinoa according to package directions.
While quinoa is cooking, prep your salad ingredients.
Shake together the dressing.
Toss everything together and serve!
Recipe Notes
Nutritional Information:
Calories 300 // Fat 10 g // Saturated Fat 1 g // Cholesterol 0 mg // Sodium 124 mg // Carbohydrate 45 g // Fiber 6 g // Sugars 9 g // Protein 8 g
This salad keeps well for a couple of days, however the mint will brown, so I recommend adding the mint just prior to serving.
 Products used in this recipe: