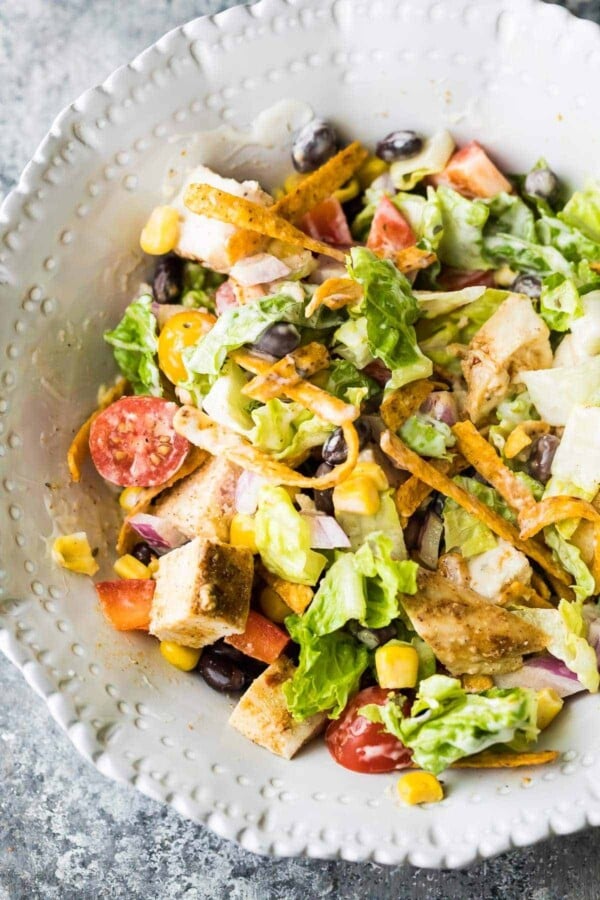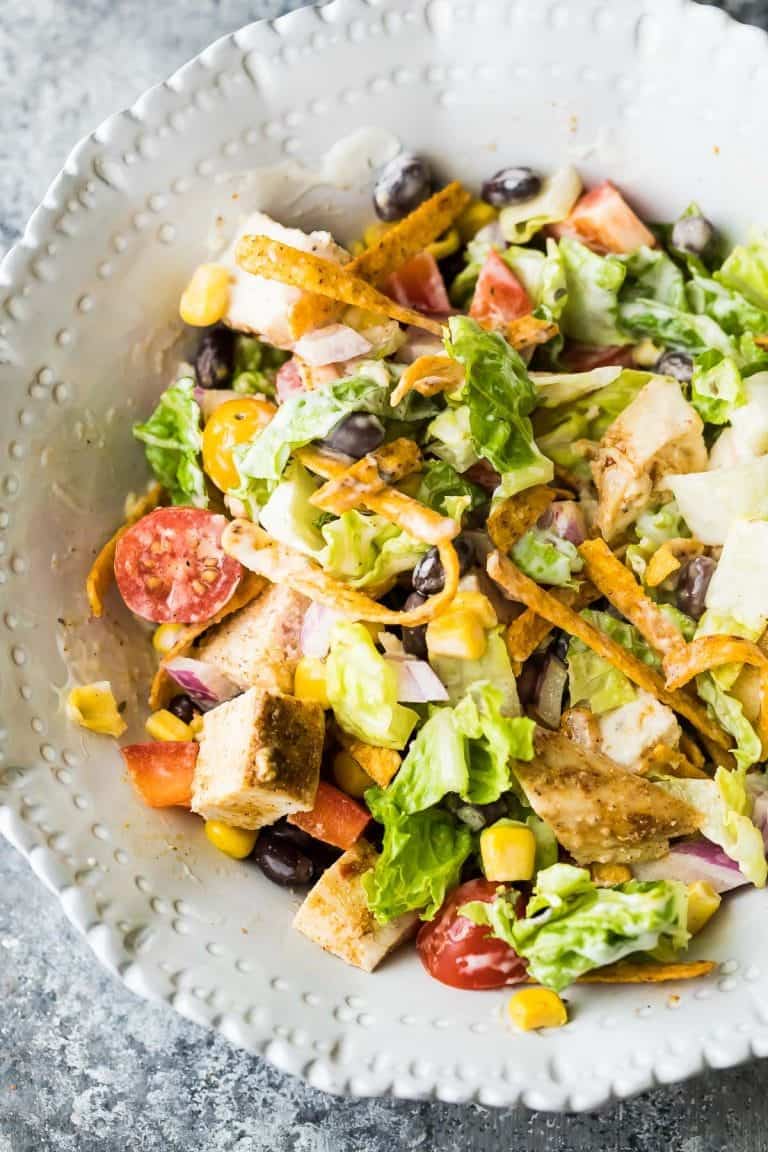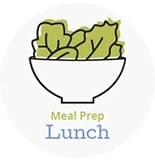 This southwestern chopped chicken salad is going to be your new favorite work lunch!  Prep ahead on the weekend and when you're ready to serve, drizzle with ranch and sprinkle with tortilla strips.
I've been on pins and needles waiting for this week for four whole months…we are finally moving into our dream house this week!
Because we had such a long closing date on our house, and haven't set foot in it since March, it almost feels like a dream that we even bought it.  I've been looking over the house brochures from when we viewed it last, and reminding myself that it wasn't a dream, this is real life and this is going to be our forever home.
I've been telling Ben for months that I will finally breathe a sigh of relief when all of the paperwork is done and we are sitting in our new home.  I get happy just thinking about it!
And I think a perfect dinner for our new house could be this southwestern chopped chicken salad, which also happens to be perfect for moving since it can be made ahead.  Because after moving boxes all day, who has the energy to cook up a big dinner?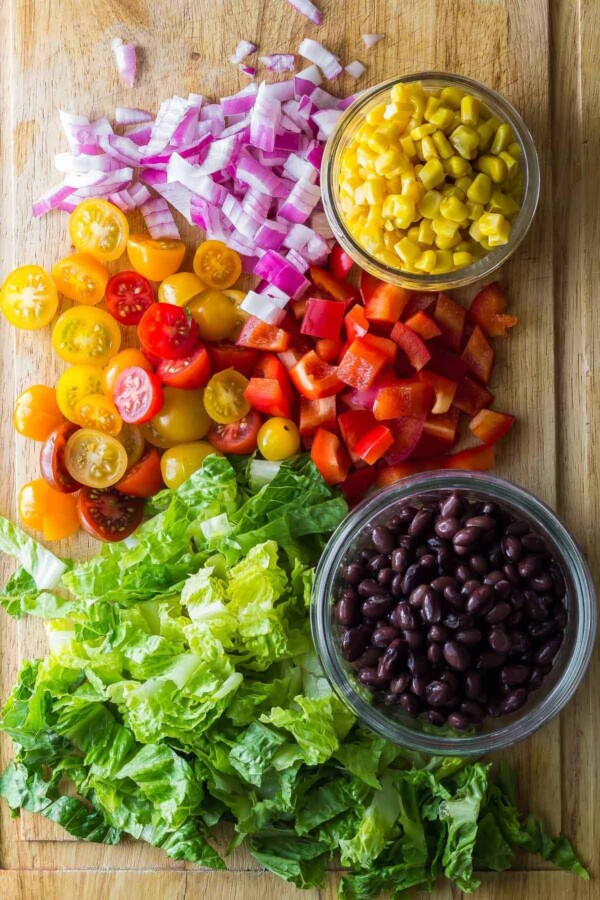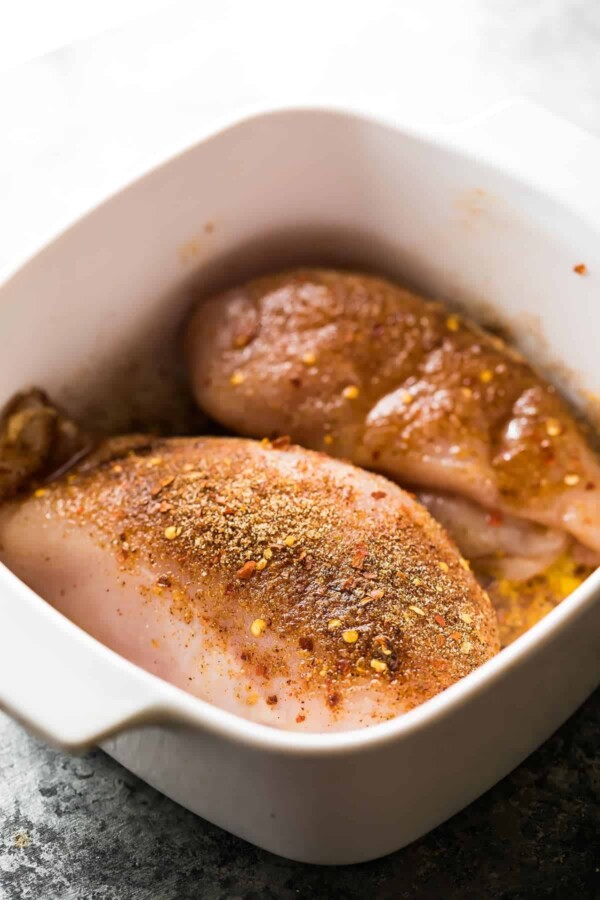 Today's post is in partnership with Litehouse Foods, whose Homestyle Ranch Dressing absolutely makes this southwestern chopped chicken salad.
Ben and I are huge Litehouse Caesar Dressing fans, but after tasting the Homestyle Ranch, neither of us could actually decide which is our favourite.  They are both creamy and so packed with flavour– the perfect dressings to stash in your fridge and jazz up a side salad, use as dip for veggies, drizzle on roasted veggies etc.
And for this recipe, the Homestyle Ranch Dressing is the absolute perfect compliment to the southwestern flavours of the chicken and all the veggies in this salad.  Also the tortilla strips!
Litehouse is giving away four product coupons to one lucky Canadian reader–Quebec included!  Scroll to the bottom of the post for full details.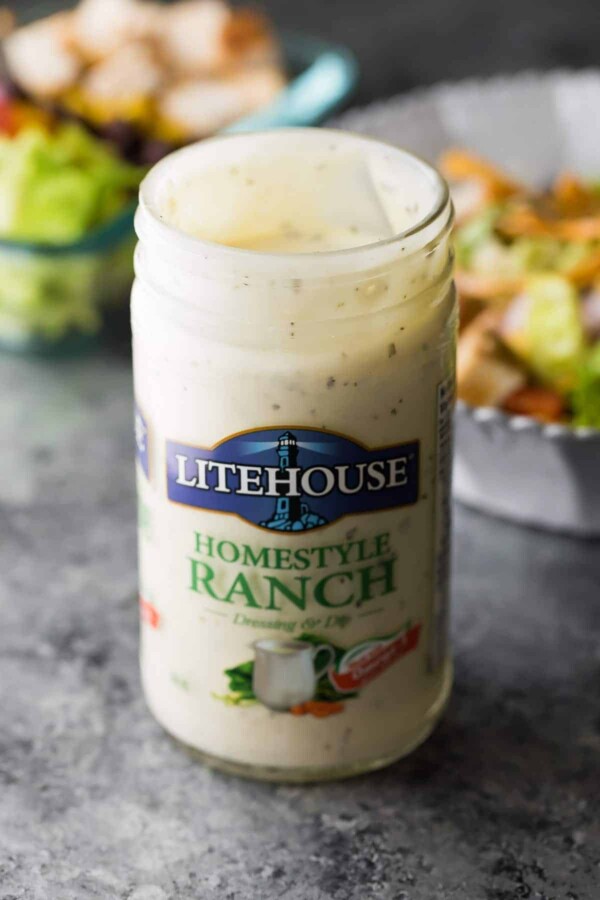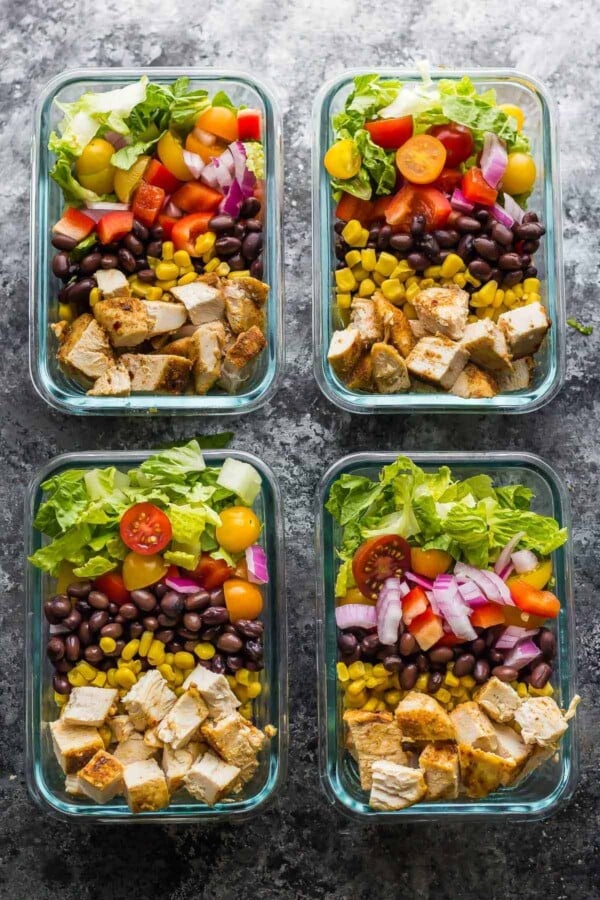 To make this southwestern chopped chicken salad meal preppable (is that a verb?  I say so!), simply keep the dressing and tortilla strips off until you're ready to serve.  This way, it will keep up to 4 days in the fridge.
You could bring the whole jar of dressing with you to work, although I'd make sure to label it because your co-workers might get into it 😉
It is a filling but light salad that will get you excited for lunch hour, and keep you away from the food court.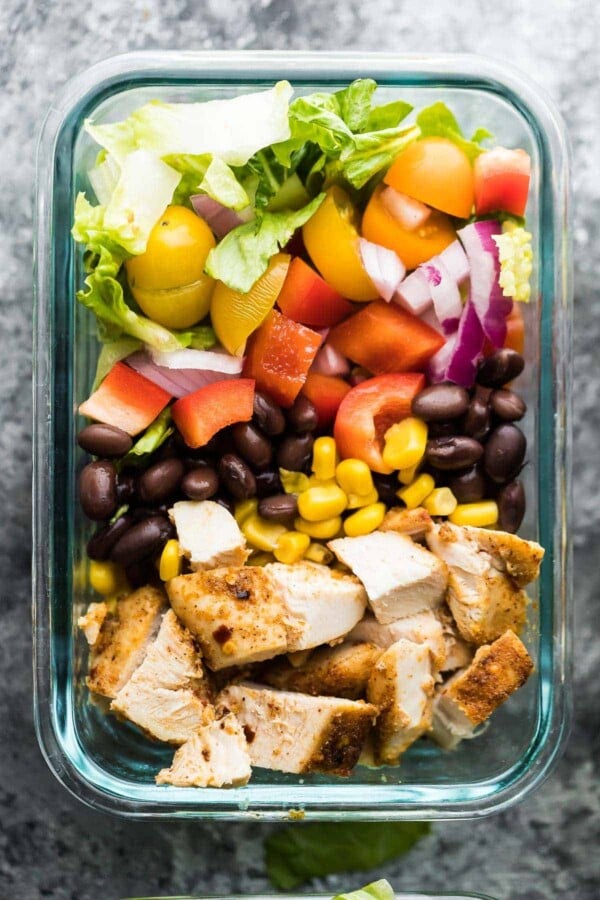 You can find Litehouse products in the refrigerated area in the produce section of your grocery store…cold is where it's sold!
Thank you Litehouse for sponsoring this post.  As always, all opinions remain my own.
Litehouse is giving away 4 product coupons to one lucky Canadian reader!
To enter, you must be over 18 years of age and live in Canada.  Contest closes July 28 2017, and winner will be randomly selected and notified within 48 hours.
Leave a comment below telling me if you're on Team Caesar or Team Homestyle Ranch!
Tips for your perfect Southwestern chopped chicken salad:
Southwestern Chopped Chicken Salad (Meal Prep)
4
adjust servings
Ingredients
Chicken
1/2

teaspoon onion powder

1/2

teaspoon garlic powder

1/2

teaspoon chili powder

1/2

teaspoon ground cumin

1/2

teaspoon salt

1/2

teaspoon red pepper flakes

1

tablespoon olive oil

2

large chicken breasts (12-14 oz)
Salad
4

cups romaine lettuce, chopped into bite-sized pieces

1

cup cherry tomatoes, halved

1/2

cup red onions, chopped

1/2

red bell pepper, chopped

1

cup corn kernels, drained and rinsed

19

oz can of black beans, drained & rinsed
To Serve
Litehouse Homestyle Ranch Dressing (roughly 1/2 cup; 2 tablespoons per lunch bowl)

1/2

cup tortilla strips
Instructions
Heat oven to 425°.
Mix together all spices.
Place chicken breasts in a small baking dish and drizzle with olive oil. Sprinkle with spice mixture, turn chicken over and sprinkle the other side until coated.
Bake in the pre-heated oven for 10 minutes, flip, and bake for another 10-15 minutes, until cooked through.
Allow to rest at least 10 minutes before chopping into cubes.
Divide all salad ingredients amongst four meal prep containers (2 cup capacity). Top with chicken.
Store in the fridge for up to 4 days.
To Serve
Dump the contents out into a large bowl, toss with roughly 2 tablespoons of Litehouse Homestyle Ranch Dressing, and sprinkle with tortilla strips.
Recipe Notes
Nutritional Information: 1 bowl including dressing & tortilla strips
Calories 463 // Fat 19 g // Saturated Fat 2 g // Cholesterol 65 mg // Sodium 712 mg // Carbohydrate 41 g // Fiber 12 g // Sugars 7 g // Protein 31 g