This 7 ingredient meal prep plan takes under an hour of active time and sets you up for 3 easy dinners. Includes a printable shopping list and video prep demo.
I've shared how I make easy lunches with this Mix & Match Meal Prep Plan, and today I'm back with a dinner meal prep plan...it's absolutely incredible how a little bit of prep work can make weeknight dinners so easy!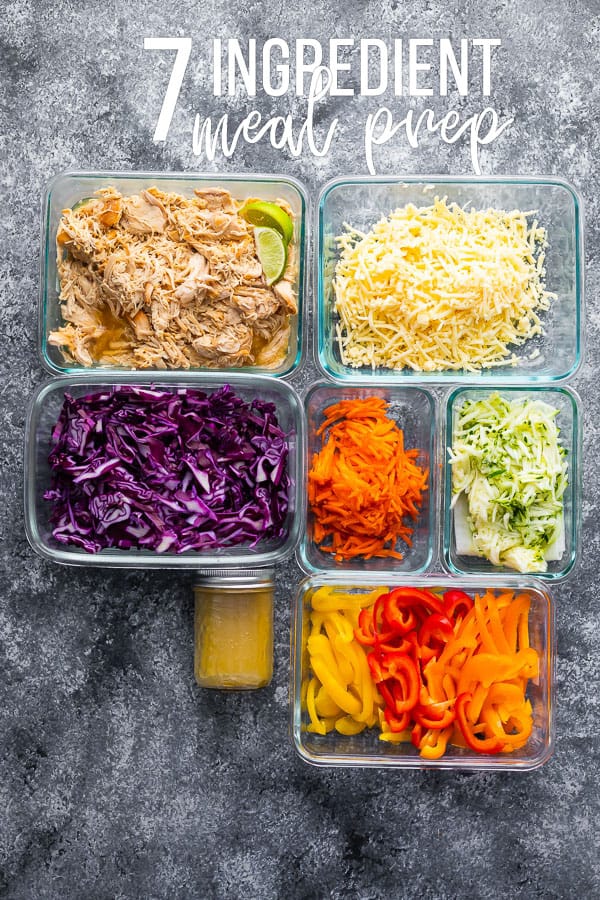 This meal prep plan has actually been on the site for years, but it was super confusing. So today I have a clear plan with printable shopping list and a video prep demo that is going to help you get your meal prep done easily and efficiently.
What's on the menu? We are prepping 7 components on meal prep day and turning them into 3 easy weeknight dinners.
DOWNLOAD YOUR PRINTABLE SHOPPING LIST HERE
7 ingredient meal prep video
Want to see how this all comes together? Watch the video below for a visual guide. You can find more videos on my YouTube channel!
Don't forget to pin this post to save it for later!
Meal prep day
cook Slow Cooker Honey Lime Chicken- get this going first as it takes the longest. There are also directions to cook in the Instant Pot or in the oven included on the recipe card
shred veggies- cabbage (4 cups)
shred cheese- again I used my food processor but you could buy pre-shredded cheese (2 cups)
slice bell peppers- thinly slice 3 bell peppers
shake up vinaigrette- this takes 5 minutes or less: (3 tablespoons olive oil, 3 tablespoons white wine vinegar, 1 teaspoon sesame oil, 1.5 tablespoons honey, ½ teaspoon dijon)
Once you have prepped the 7 ingredients, you will store them in the fridge for up to 4 days and use them to make 3 different easy peasy dinners.
Having parts of the meals prepped ahead is going to save you so much time on cook day!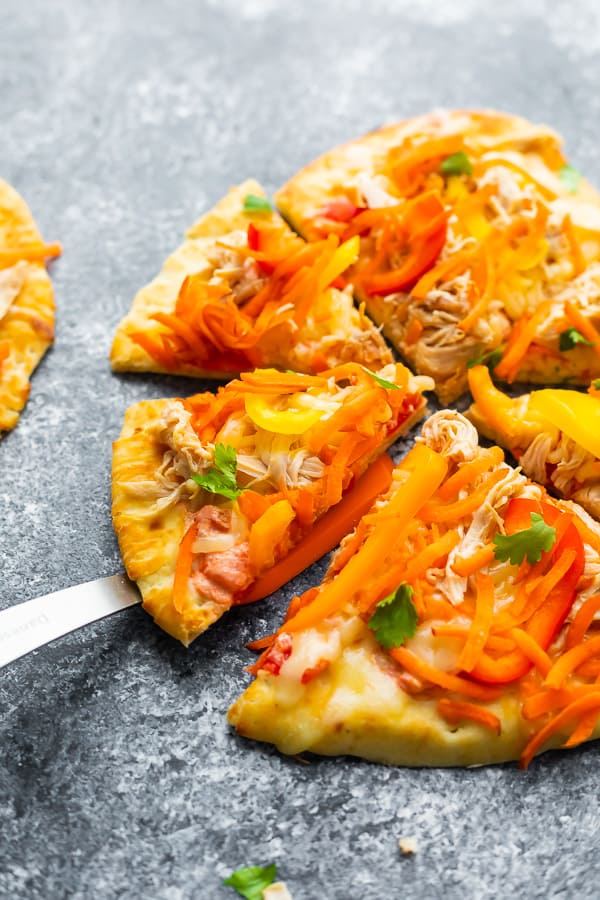 Dinner 1
Grab the Thai Chicken Naan Pizzas printable recipe here
For this pizza, we are using:
Honey Lime Shredded Chicken
Shredded Carrots
Shredded Cheese
Sliced Bell Peppers
Dinner 2- Sesame Chicken Soba Noodle Salad
Grab the printable sesame chicken soba noodle salad recipe here
For this recipe we are using:
Honey Lime Shredded Chicken
Shredded Cabbage
Sliced Bell Peppers
Sesame Vinaigrette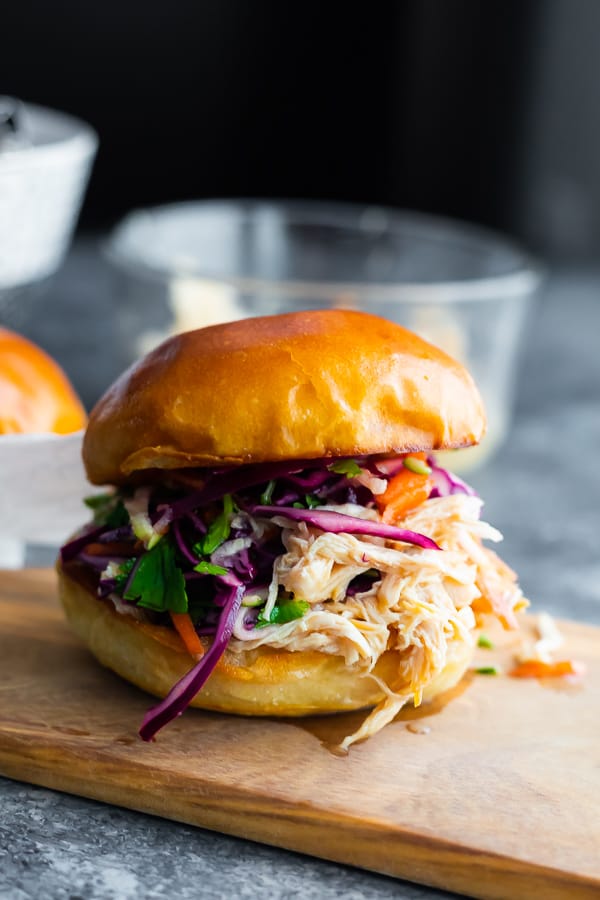 Dinner 3- Shredded Chicken Sandwiches
Grab the printable shredded chicken sandwiches recipe here
For this recipe, we are using:
Honey Lime Shredded Chicken
Shredded Cabbage
Shredded Carrots
Shredded Zucchini
Sesame Vinaigrette


That's it for our 7-ingredient meal prep plan! I hope you give them a try. Leave us a comment below if you do so we can hear if you enjoyed the recipes.
Check out some other meal plans on my site:
Have a great day,