This whole chicken meal prep post is showing you how to use one whole chicken plus four other ingredients as the base for three dinner recipes! Includes shopping list and a video prep tutorial.
If you've been reading Sweet Peas & Saffron for awhile, you might remember a series I used to do called the '3-in-1 slow cooker'. I showed you how to meal prep a big batch of protein in the slow cooker, then three recipes to use it up in!

Well. WE'RE BACK. But we're levelling up by preparing a few additional ingredients that are going to make dinners so easy this week!
Today I'm showing you how to meal prep five ingredients: a whole chicken, broccoli, cheese, quinoa and cherry tomatoes.
Then, I'm showing you how to use these ingredients as a base for three dinners through the week!
I have a printable shopping list AND a video prep tutorial so it goes nice and smooth for you.
Don't forget to pin this post to save it for later!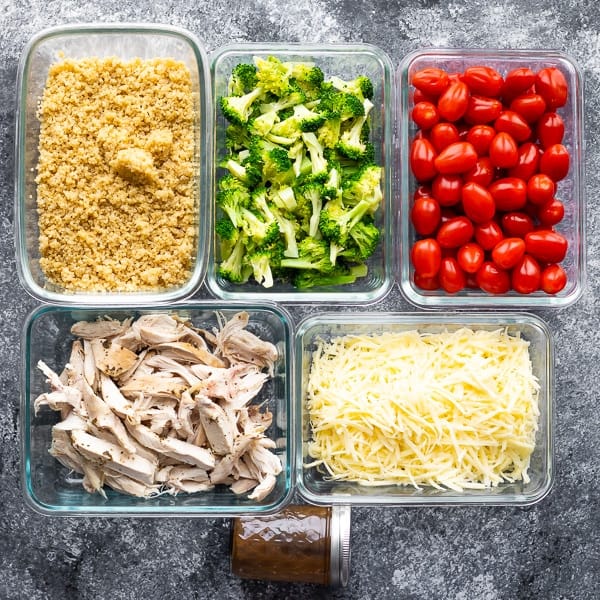 Watch the video below to see exactly how this meal prep plan comes together! You can find more of my recipe videos on my YouTube channel, or on Facebook.
Equipment needed for this meal prep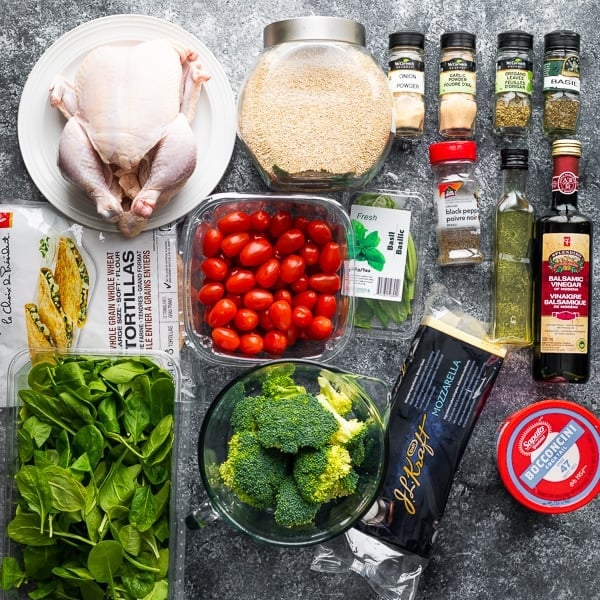 Ingredients needed for whole chicken meal prep
To make things super easy, I have a printable shopping list for you! Leave your email address below and you will get instant access to it.
*If you are already signed up for my email list, check your inbox as it will already be there waiting for you!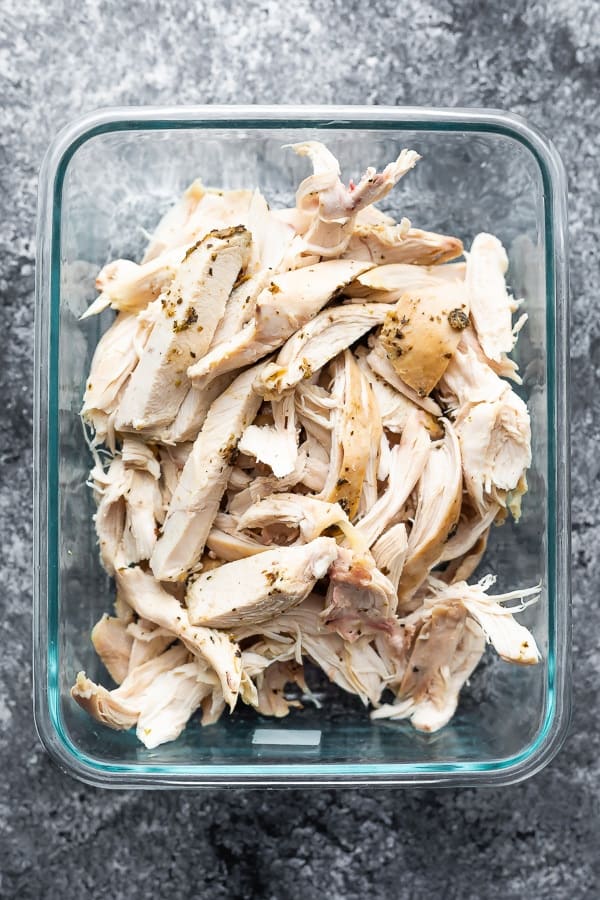 Step one- cook your whole chicken
We are starting by cooking the whole chicken as it will take the longest to cook. Cooking a whole chicken in the Instant Pot takes about 1 hour, and I like to let it rest for another hour before carving and shredding the meat.
I recommend using your Instant Pot for this as you will get the most perfectly juicy chicken meat AND you can cook it from frozen!
BONUS- save the skin and bones from your chicken and use it to make bone broth- here is my go-to bone broth recipe (I use 2 chicken carcasses for one batch, and save my bones in a bag in the freezer)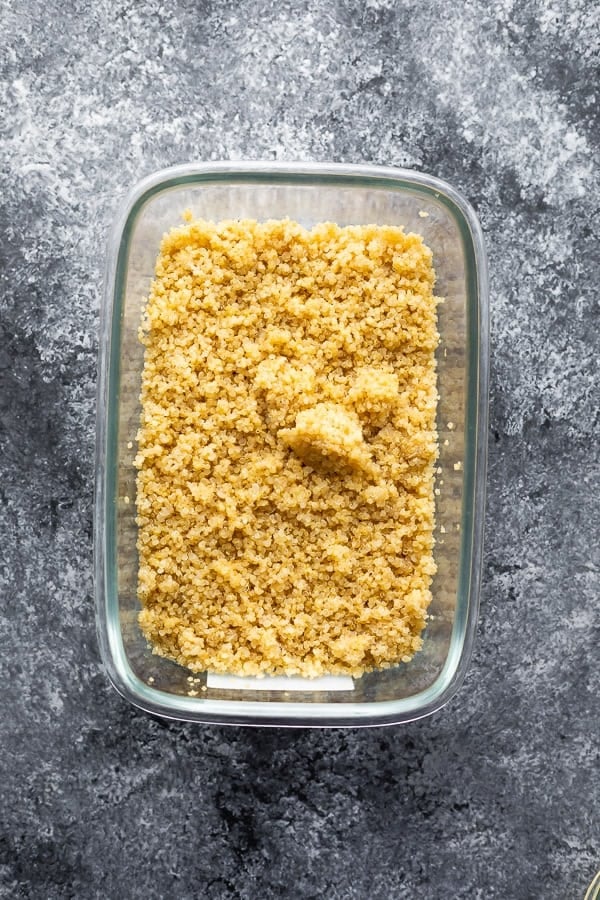 Step two- cook your quinoa
The second ingredient we need to get cooking is our quinoa. We need 4 cups of cooked quinoa for our meal prep this week. That is approximately 1 ¼ cups uncooked quinoa.
I recommend cooking your quinoa in chicken or vegetable stock as it cooks as this brings extra flavor to your recipes through the week!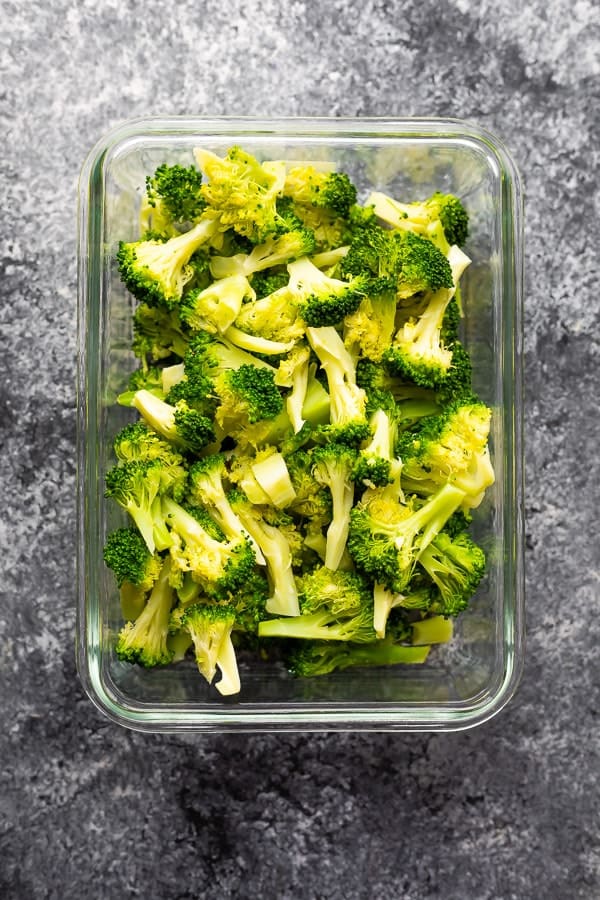 Step 3- steam 3 cups of broccoli
We are only using broccoli in one recipe this week, the broccoli quinoa casserole. Washing, chopping and steaming your broccoli ahead gives you a great head start on this recipe!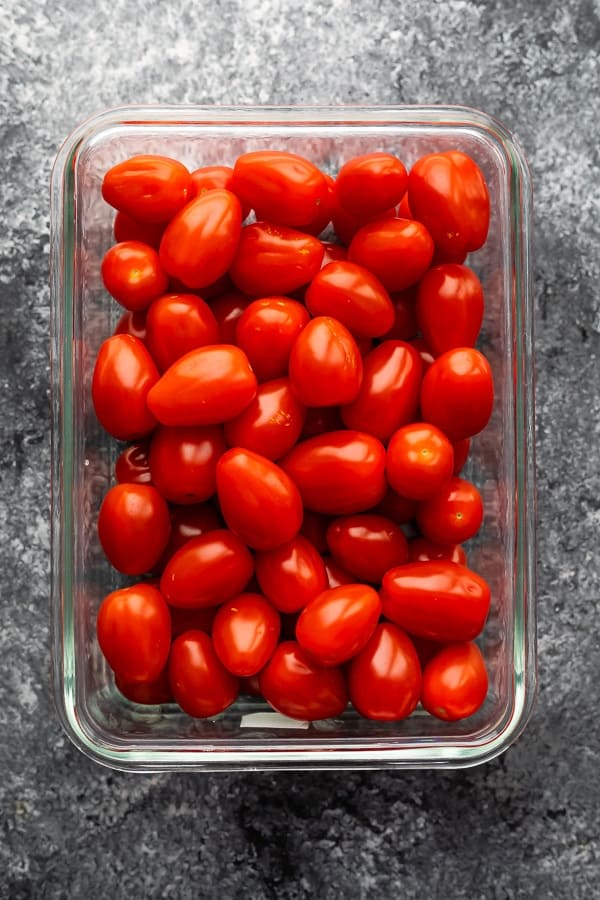 Step 4- wash & dry tomatoes
I do not recommend pre-cutting cherry tomatoes unless you absolutely have to. For these recipes, washing the tomatoes ahead saves a bit of time for these weeknight dinners!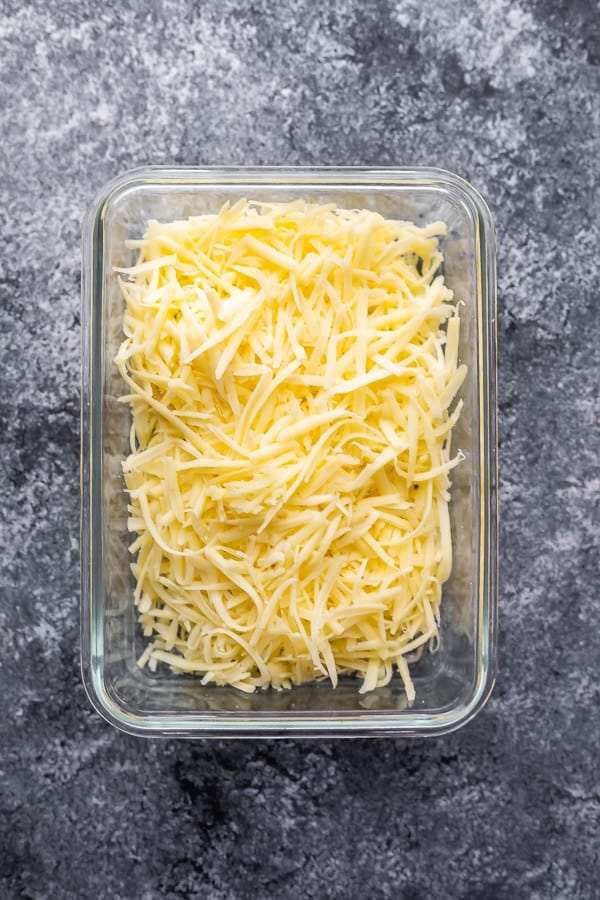 Step five- shred cheese
We need 4 cups of shredded mozzarella. Shred on a box grater and store in a meal prep container.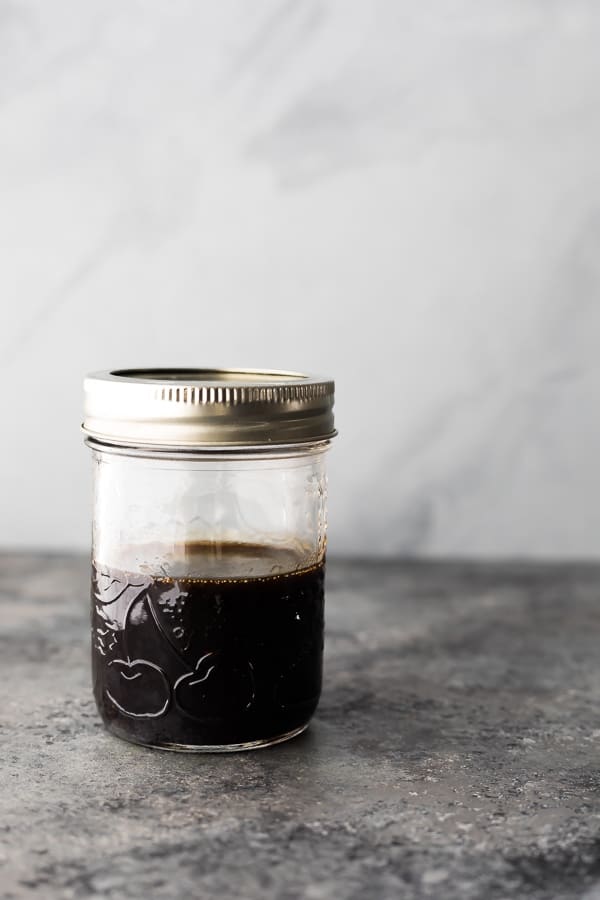 Bonus- balsamic vinaigrette
Making the balsamic vinaigrette takes about 5 minutes and makes our Caprese Chicken Quinoa Salad extra easy to throw together on day 1!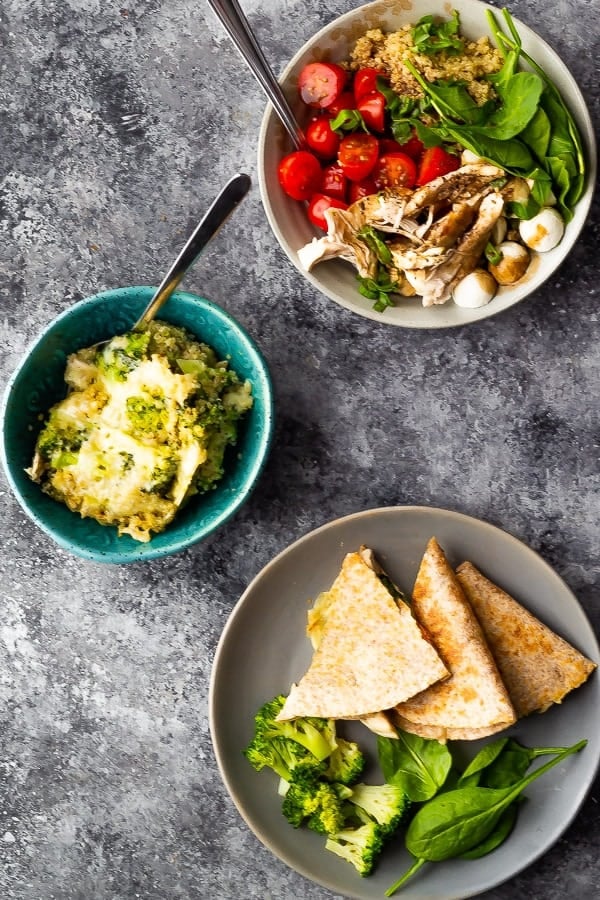 How to cook these recipes
Find instructions for each recipe at:
Whole chicken meal prep FAQ
What size of chicken do I need for these recipes? If you are feeding a family of four, you'll want 6 cups of shredded chicken. That means you're going to need a big chicken (at least 5 lbs). If you can't find a 5 lbs chicken, you might want to consider cooking 2 whole chickens.
for smaller families (like my family with 2 adults, a 5-year old and a 1-year old) a 3 lb chicken worked great.
Should I cook these recipes in a particular order? I recommend starting with the salad, then the quesadillas, then the casserole, however you can certainly serve them in whichever order you'd prefer!
Can I freeze any of these ingredients?
Chicken- yes.
Quinoa- yes.
Cheese- yes.
Broccoli- yes, but don't fully steam it. Try blanching it. See How to Freeze Broccoli
Cherry tomatoes- no.
How long does this meal prep take? My goal was for you to spend under 1 hour prepping these ingredients. That being said, the chicken does take 1 hour to cook, and I like to let it sit for 1 hour before carving it. So it could be closer to 2-2 ½ hours when you include the inactive time.
What about the other dinners for the week? You could swap in some meal prep dinners featuring other proteins (to mix things up a bit). Here are some meals I suggest:



Have a question I missed? Ask it below and I will add it to the post!
I hope you found this post helpful. Let me know with a comment or a like on my YouTube video!
Thanks so much,