A step by step guide with photos to show you exactly how to freeze broccoli so you can stock up your freezer!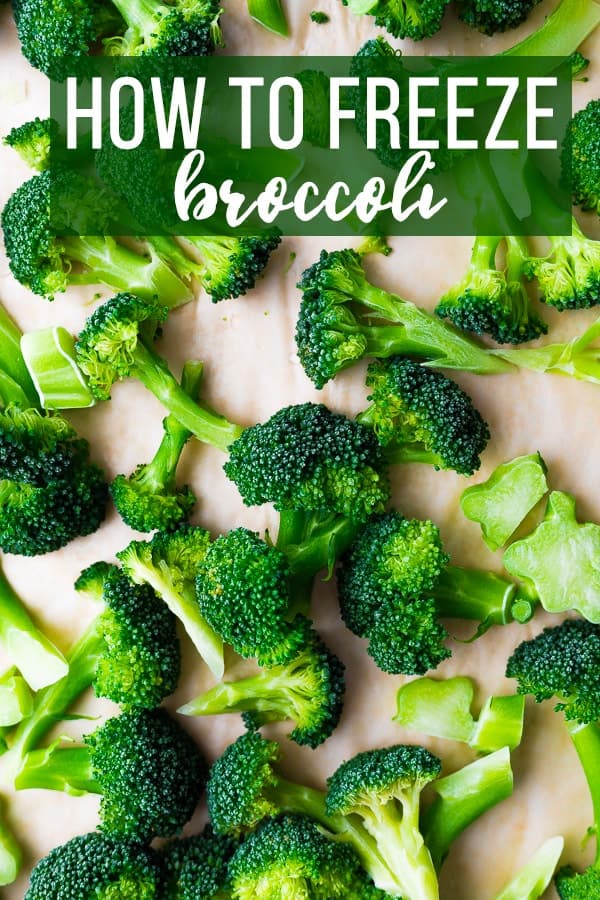 Whether you are fortunate enough to have a big crop of home grown broccoli, or you picked up a bunch at the farmer's market, you might be wondering: can I freeze broccoli?
Freezing vegetables like broccoli can be tricky because they have enzymes that causes them to become brown and bitter upon thawing. The solution to this problem is to do a quick blanch before freezing.
That being said, freezing broccoli preserves its nutrients and flavor is an awesome way to make sure you always have some on hand. Frozen broccoli is great for throwing into stir fries, soups, casseroles and so many more recipes!
How to use frozen broccoli
How to freeze broccoli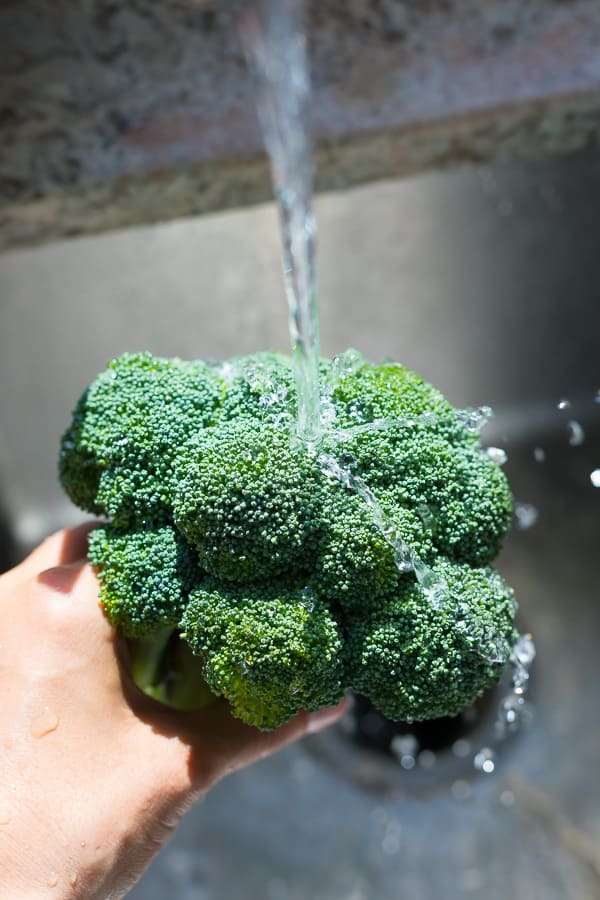 Step one- wash broccoli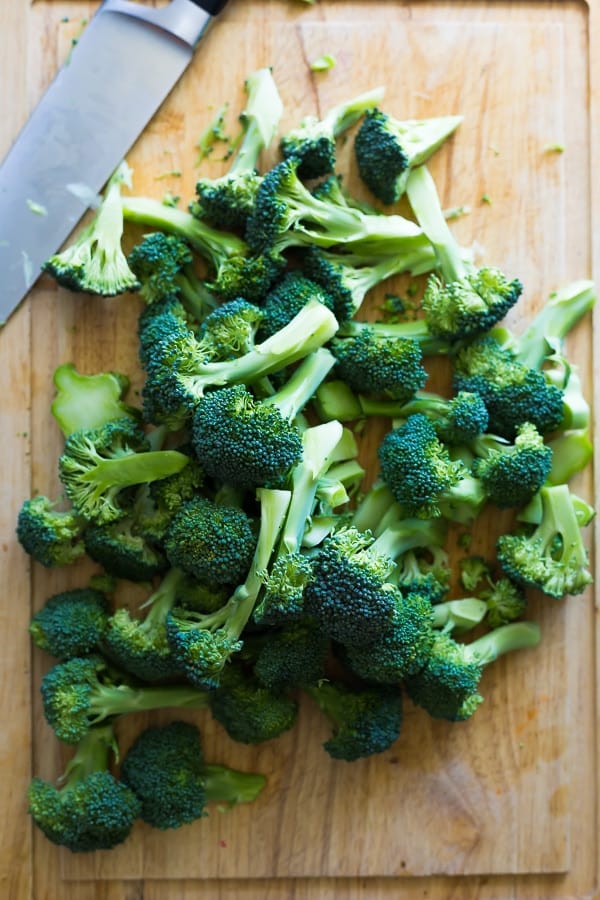 Step two- cut into bite-sized florets. Think about how you want to use your frozen broccoli; if you will be using in a strata or egg muffin, chop it quite small; if you will be roasting, sauteeing or adding to soups, you can keep them larger.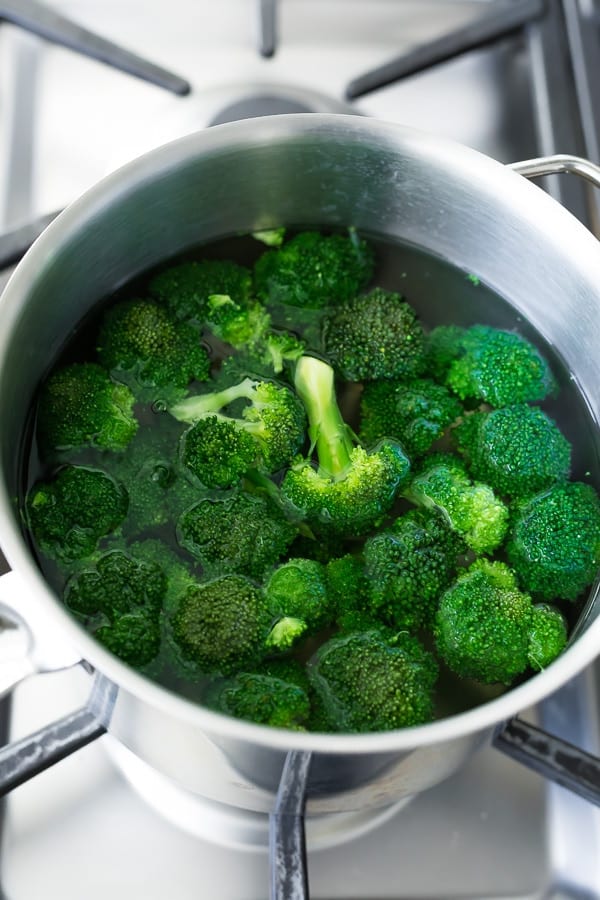 Step three- blanch: Bring a pot of water to a boil, then add broccoli (you may need to work in batches). Cook for 1 ½ minutes, then scoop broccoli out of the pot with a slotted spoon.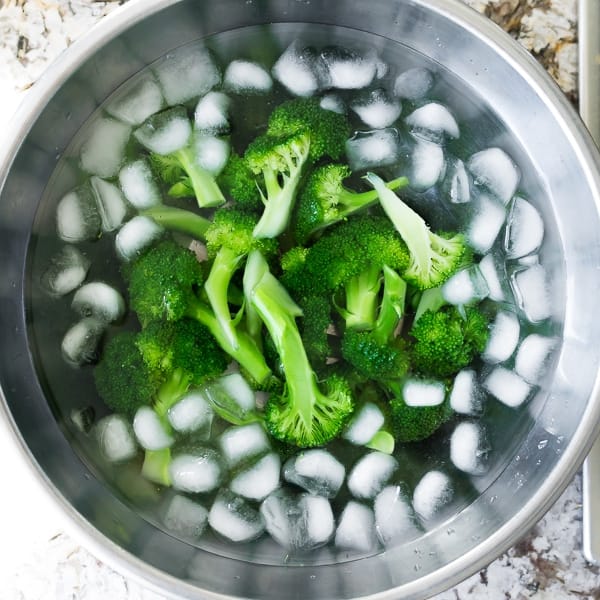 Step four- ice bath: to stop cooking the broccoli, place it in an ice bath while you blanch all remaining broccoli.
Step five- drain excess water.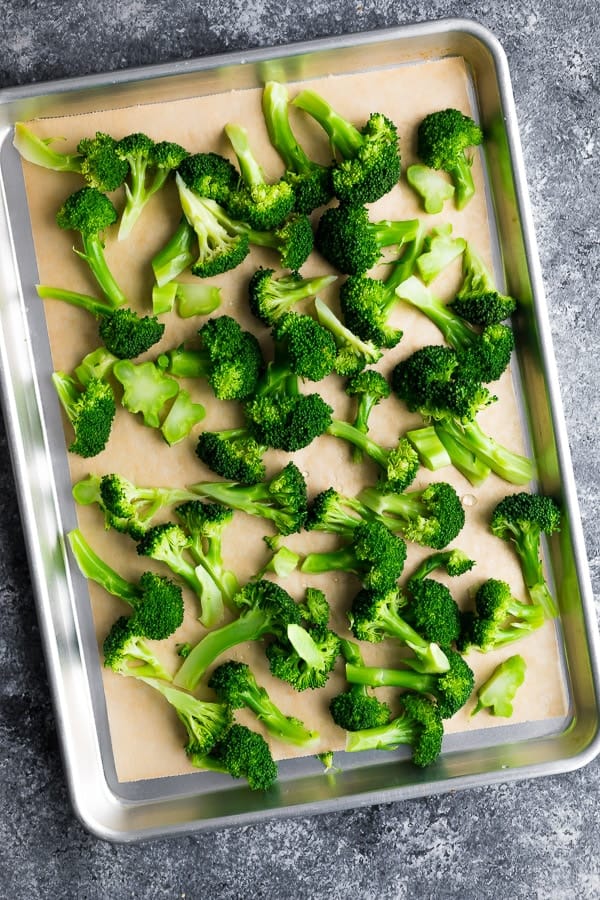 Step six- arrange on a baking sheet.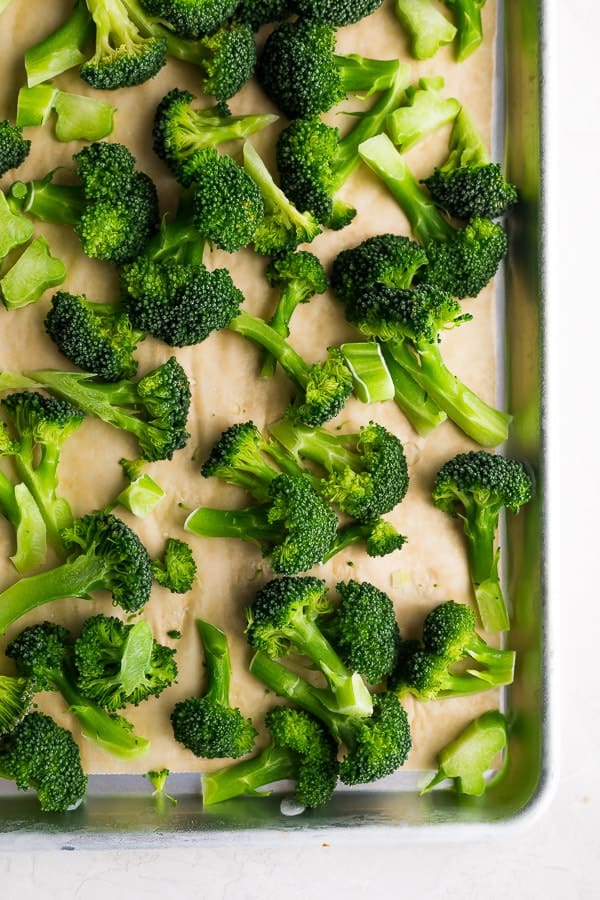 Step seven- freeze overnight.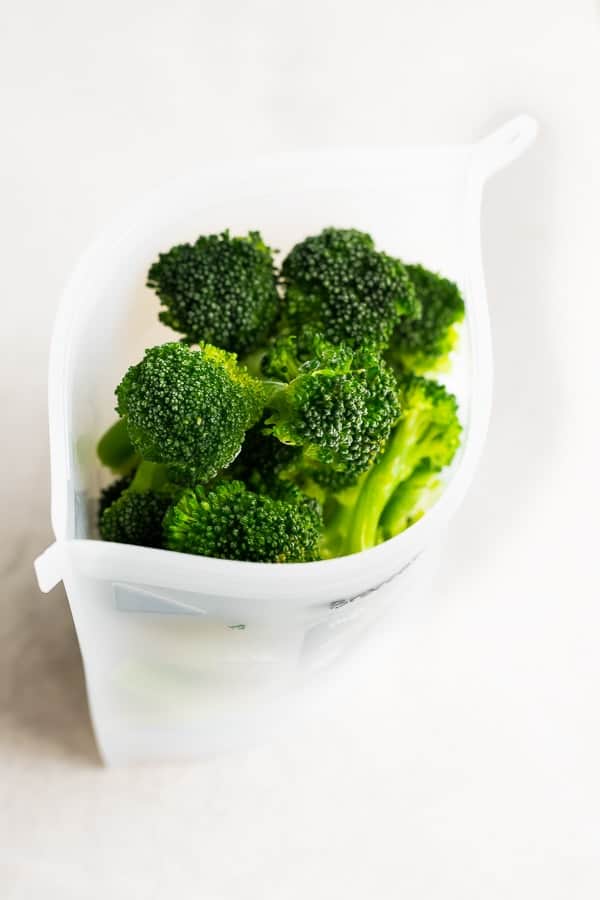 Step eight- transfer to a freezer bag labelled with the contents and date. Remove as much air as possible, then freeze for up to 1 year.
Frozen Broccoli 101
How long is frozen broccoli good for? If you are careful about draining off as much water as you can, and remove as much air as possible from the freezer bag, your broccoli will be good in the freezer for up to 1 year!
Does frozen broccoli need to be cooked? Since we just blanched the broccoli, it is not cooked through. I recommend cooking it before serving, either with a quick sautee, by roasting in the oven, or even grilling! Since the broccoli has been blanched, and it softens during the thaw process, you will not need to cook as long as fresh broccoli.
Can you eat frozen broccoli without cooking? Sure, I guess you could. It will lose some of its texture after thawing and won't be as crisp as fresh broccoli. Personally I prefer serving it in cooked recipes.
Equipment:
Did you make this? Tag me on social @sweetpeasandsaffron and be sure to leave a comment and rate the recipe!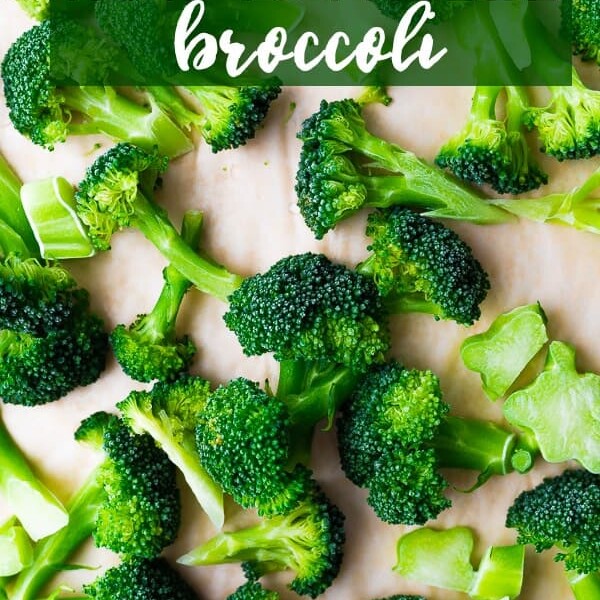 How to Freeze Broccoli
How to freeze broccoli- a step by step guide with photos to show you exactly how to freeze fresh broccoli so you can stock up your freezer!
Ingredients
2

crowns

broccoli

(roughly 1-1.5 lbs; 5-700 g)
Instructions
Wash broccoli under tap water.

Pick off leaves, and cut into bite size pieces; consider what you might use the broccoli for, egg muffins or egg casserole require small pieces, soups, stir fries or sautees do not. Stems are perfectly fine to use as well as the florets.

Bring a large pot of water to boil. Working in batches, blanch the broccoli: simmer for 1 ½ minutes, then remove from the pot using a slotted spoon and transfer immediately to a bowl of ice water to stop the cooking process.

Repeat with remaining broccoli.

Arrange on a large baking sheet. I love these baker's half sheets.

Freeze for 4 hours- overnight.

Transfer to a freezer bag, labelled with the contents & date. Pictured in this post are these reusable silicone freezer bags.
Nutrition Information
Calories:
1
kcal
,
Carbohydrates:
1
g
,
Protein:
1
g
,
Fat:
1
g
,
Sodium:
1
mg
,
Sugar:
1
g
,
Vitamin C:
1
mg
© Sweet Peas & Saffron - Content and photographs are copyright protected. Sharing of this recipe is both encouraged and appreciated. Copying and/or pasting full recipes to any social media is strictly prohibited.