Looking to keep your lunches light? These meal prep lunch recipes all clock in at under 400 calories, yet are still filling and satisfying.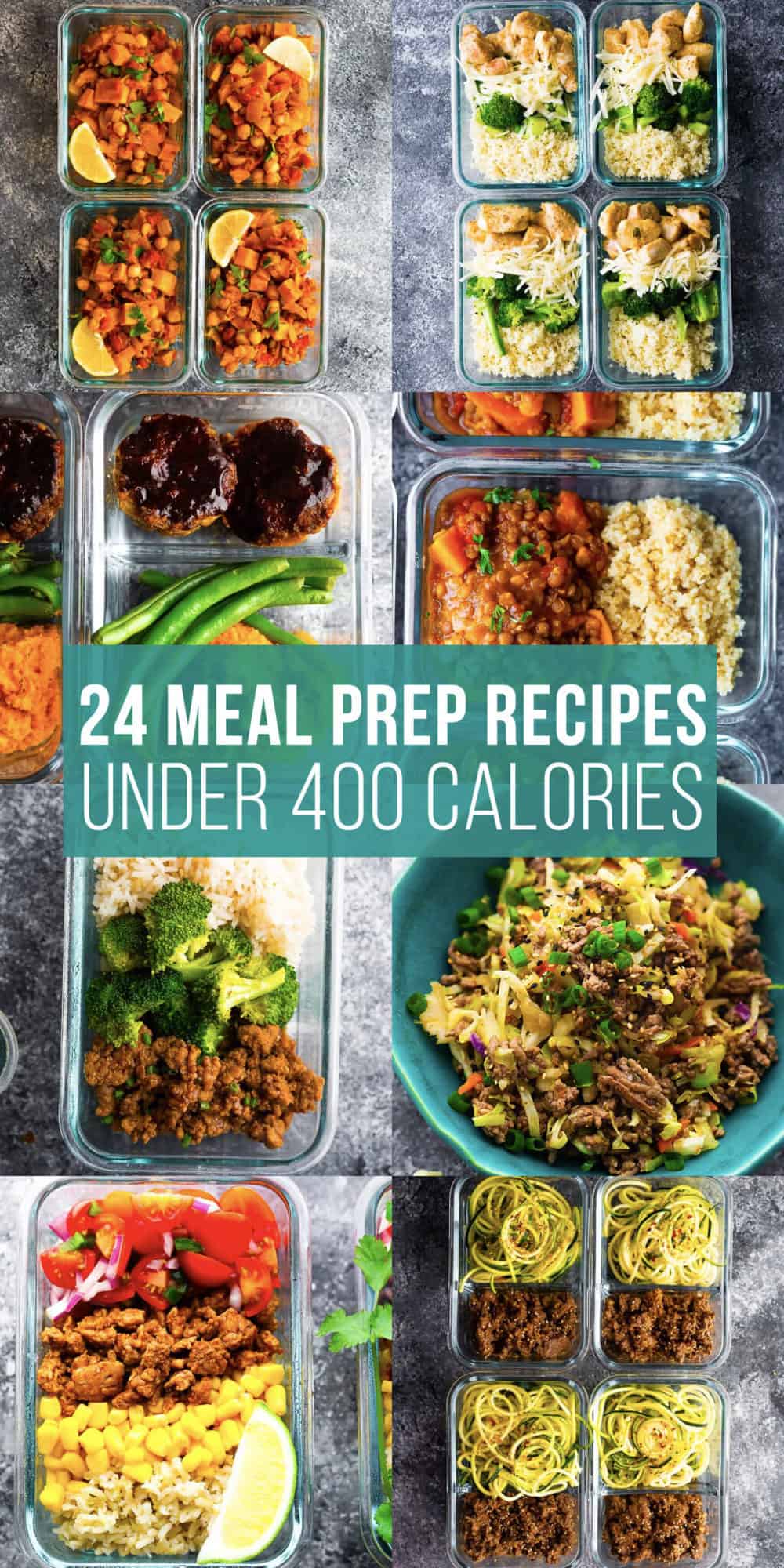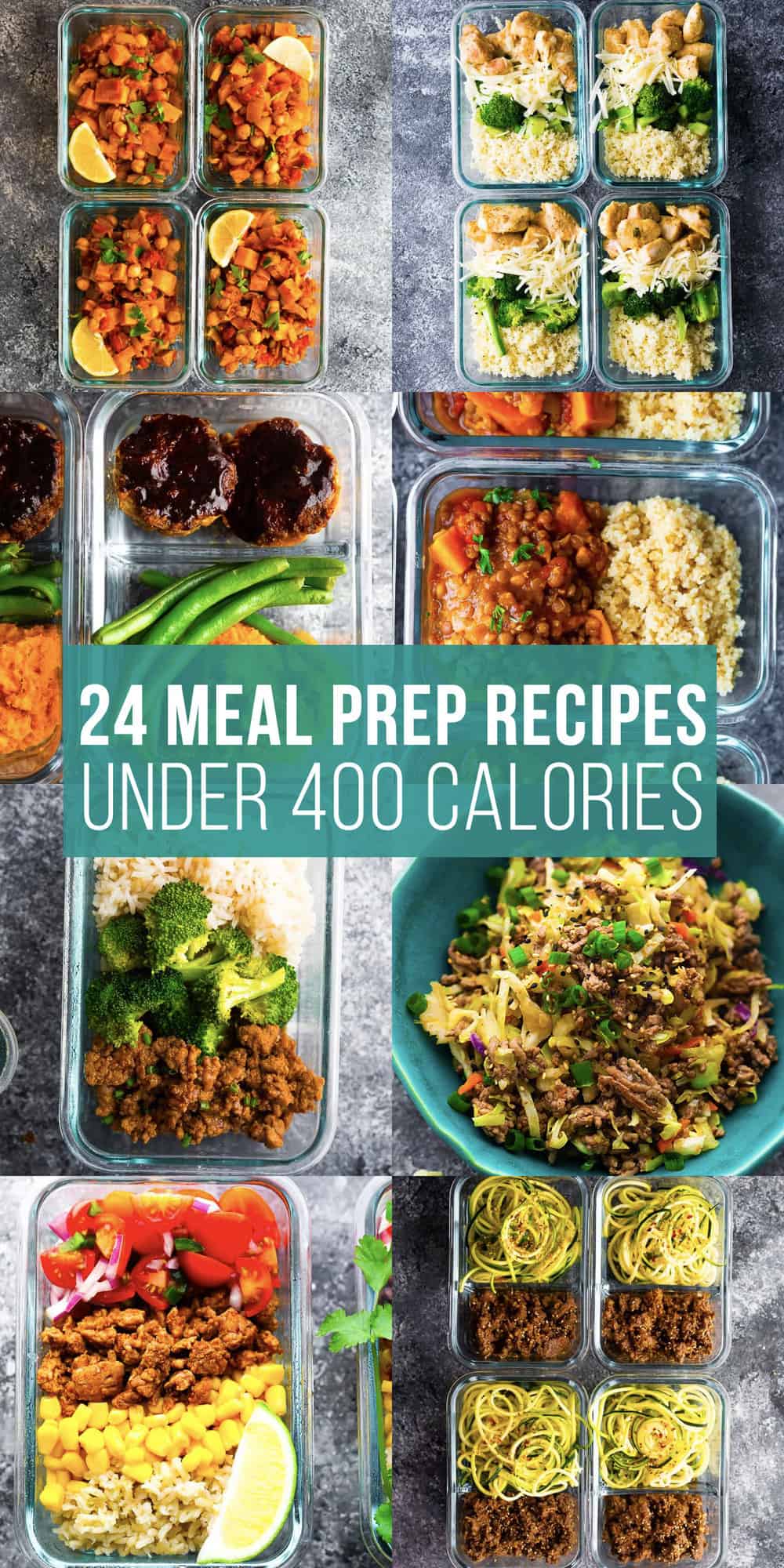 For many of us, meal prep is all about sticking to our healthy eating goals: convenient healthy food that will keep from over-indulging.
But have you ever found a delicious looking meal prep recipe, only to find out it has over 650 calories per serving? I have. Yikes.
When I create a meal prep lunch recipe for this site, my goal is somewhere near 400 calories. I find that in this ballpark, you get the perfect intersection of a decent-sized portion that will actually fill you up, healthy grains, proteins, plenty of veggies, and you don't need to sacrifice on flavor, either!
Today I've rounded up 24 of my favorite meal prep lunch recipes under 400 calories! With vegetarian, low carb, and veggie-packed options, there are a variety of proteins and I'm sure there is something that will work for everyone.
Don't forget to pin this post to save it for later!
Disclaimer: nutritional information for these recipes are strictly estimates and not guaranteed to be accurate. See my nutritional disclaimer for more information.