These meal prep recipes are each ready in under 30 minutes, making meal prep Sunday even more efficient! With chicken, beef and vegetarian options, there is something delicious for every diet.
When it comes to meal prep, I love keeping it short and sweet in the kitchen; otherwise feels hard to fit it into our weekend schedule. I've shared the 25 most popular meal prep recipes on the blog already, but here are some tasty options that are ready in under 30 minutes!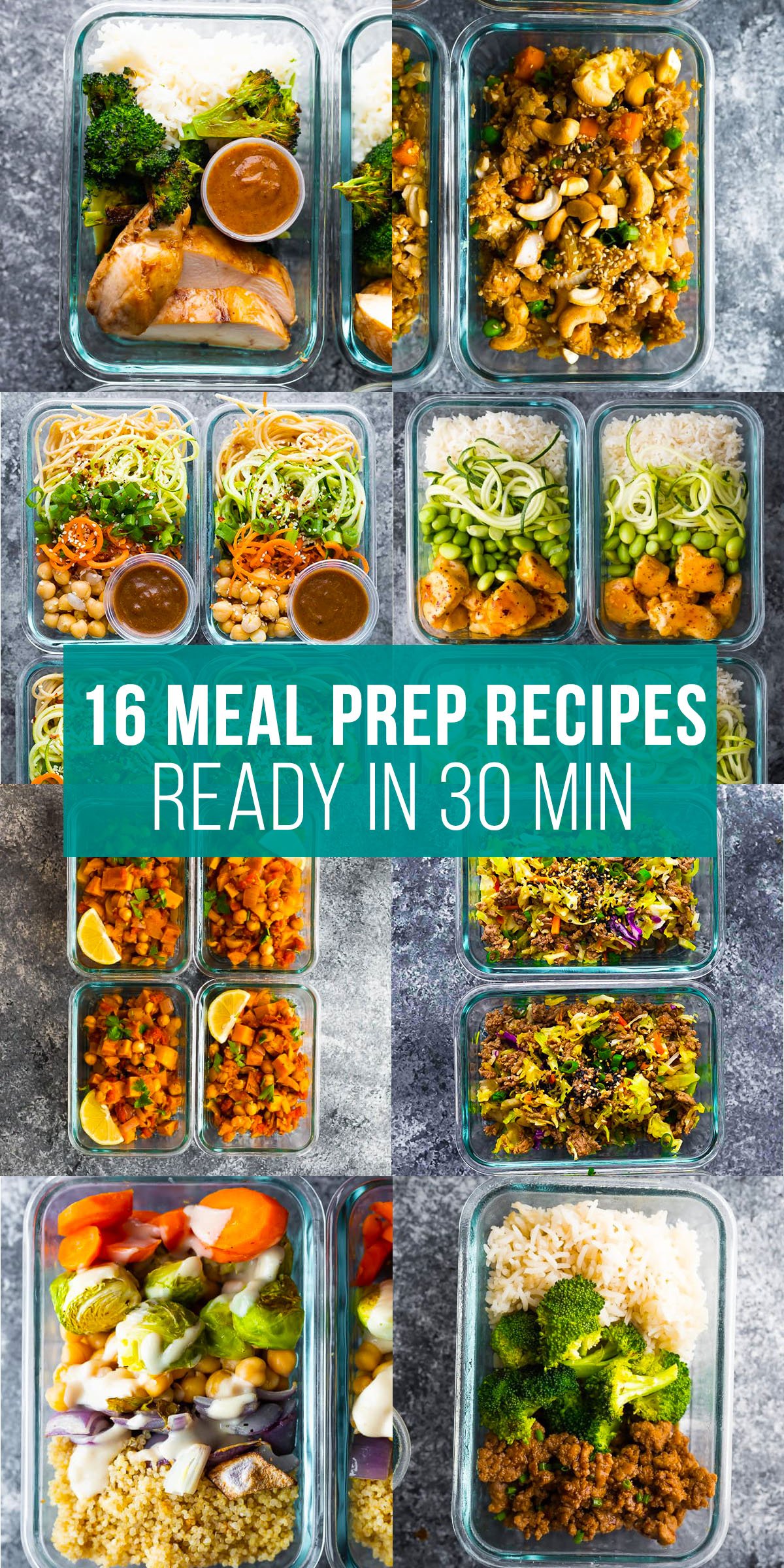 One of my top meal prep tips is to keep it simple, especially if you are just starting out. If you try to prep too many meals at once, or choose overly-complicated recipes, it can become overwhelming, and you're less likely to make it a habit that sticks.
The 30 minute meal prep recipes in this post are perfect for beginners and meal prep pros alike. They are simple and taste great, even on day 4!
Don't forget to pin this post to save it for later!
Chicken/poultry
Beef & pork
Vegetarian