These low carb recipes you can meal prep have got you covered for breakfast, lunch, dinner and snacks! Veggie-heavy, with a solid source of protein and healthy fats to keep you full.
Meal prep is the best way to save money, reduce your meal time stress, and to eat healthier. I've already shared the 25 most popular meal prep recipes on the blog, but if you are following a low carb or keto diet, the low carb recipes in this post might be even better for you!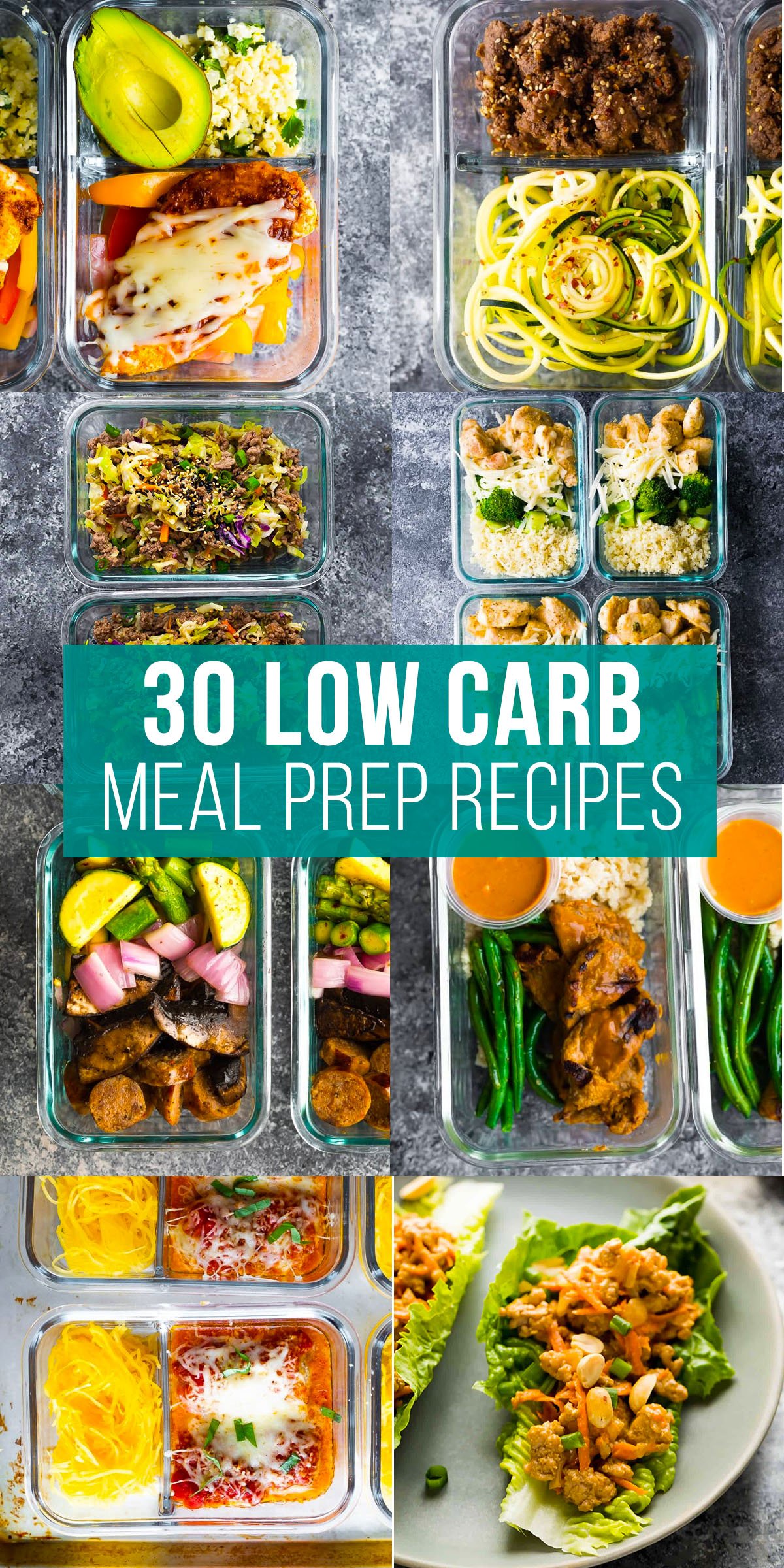 Whether you are diabetic, or are following a low carb diet for weight loss or other reasons, there are a ton of recipes in this post that will hopefully appeal to everyone. These recipes are packed with nutrition and tons of protein to keep you full!
I'm not going to get into the different guidelines for carb intakes from different diets, because I'm not a nutritionist. But I settled on a carb cut-off of 25 g or less net carbs for lunches and dinners, and below 15 g for breakfasts and snacks. I am a believer in moderation, and for each of these recipes, you are getting a balanced meal that will fill you up and just happens to be low carb. And can be prepped ahead!
Don't forget to pin this post to save it for later!
Recipe video
Watch the video below to see four of my favorite low carb meal prep recipes. You can find more of my recipe videos on my YouTube channel, or on Facebook.
Let's check out these tasty low carb meal prep recipes!
Lunch & Dinner
Breakfast & Snack