23 Low carb lunch recipes that work great for meal prep, with net carbs listed so you don't have to track them down. With healthy fats, protein, and vegetables to keep you feeling full, these recipes are easy to prep ahead and portable for a convenient work lunch.
Just like our popular lunch meal prep ideas, these recipes will have you looking forward to lunchtime (no boring sandwiches)!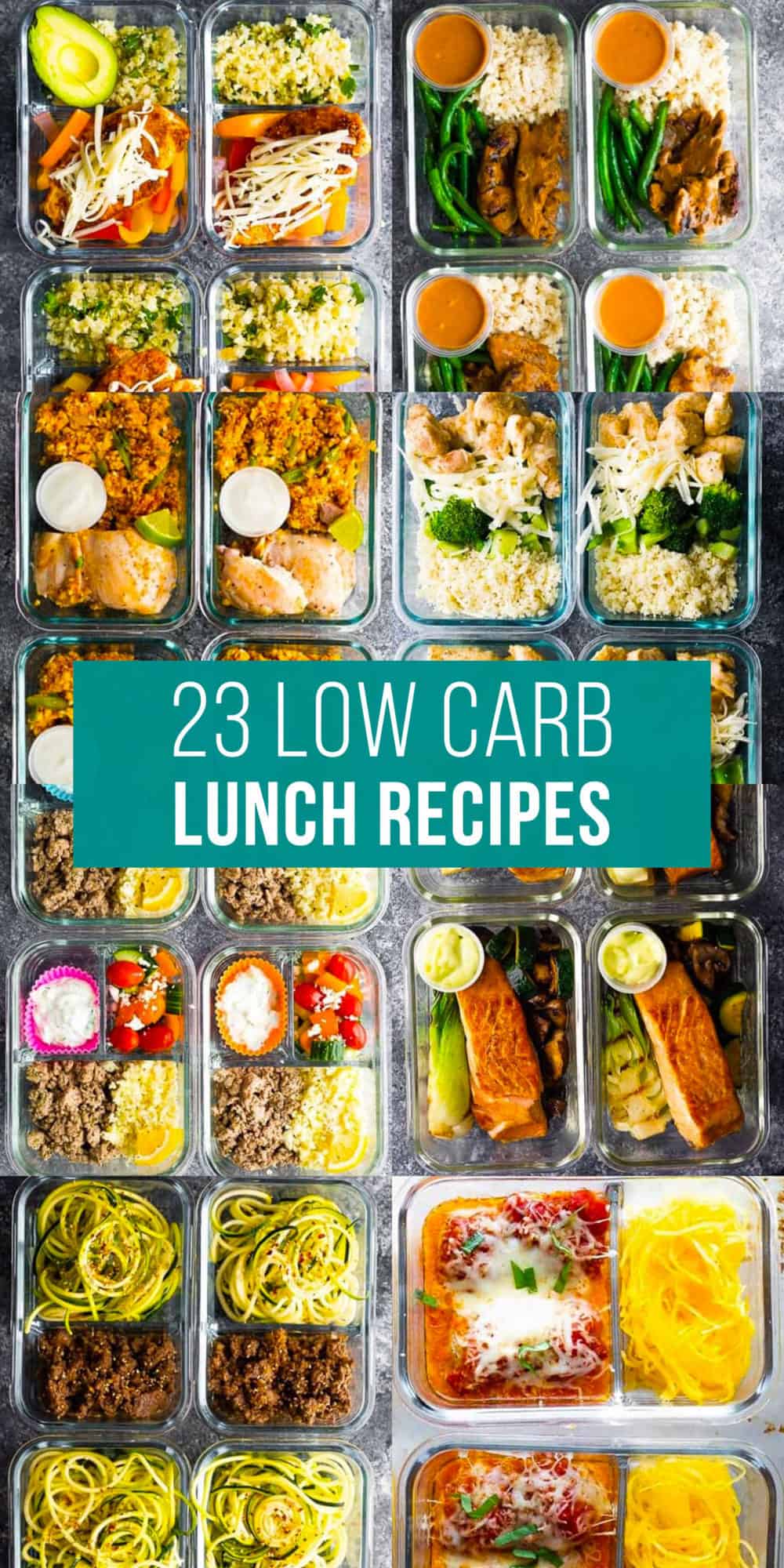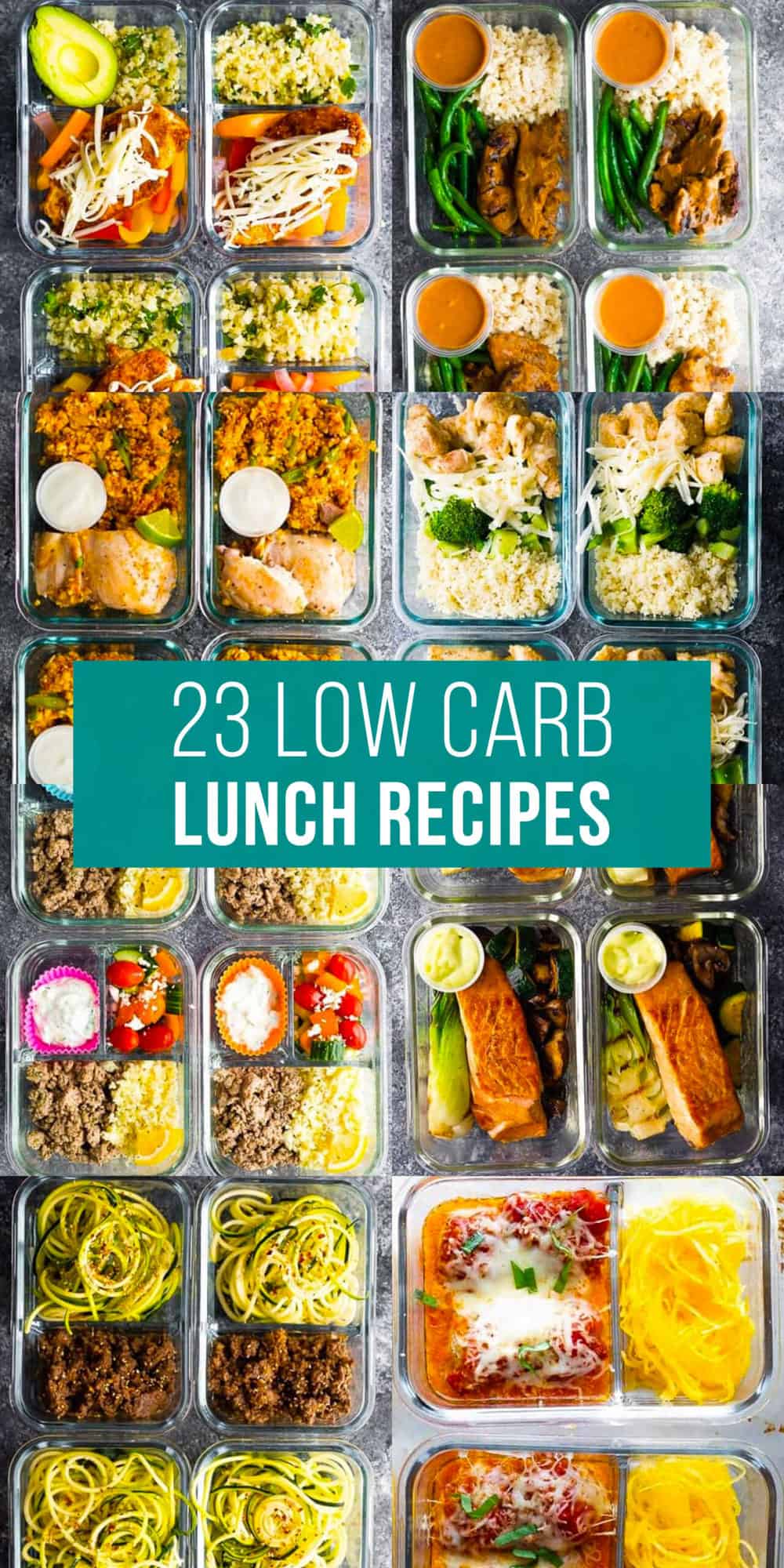 Meal prep is one of the most effective ways to help you stick to your healthy eating goals. These low-carb lunch recipes are filled with healthy vegetables, protein and fats to keep you feeling full throughout the afternoon. Including portable lunches and snack options, these are great for prepping ahead!
There are so many options here - from meal prep bowls to soup, salad, snacks, and even a few breakfast recipes (which are great for either lunch or to pack as snacks)! Whether you're following a low carb diet or not, these low carb lunch recipes are easy, delicious, and filled with nourishing ingredients.
FAQ
Meal Prep Bowls
Santa Fe chicken low carb meal prep bowls - 8g net carbs
Low carb satay beef meal prep bowls - 6g net carbs
Baked meatball meal prep with spaghetti squash - 11g net carbs
Instant Pot ground turkey stuffed peppers - 21g net carbs
Low carb meatloaf & cauliflower mash - 7g net carbs
Egg roll in a bowl - 7g net carbs
Easy cauliflower fried rice recipe - 14g net carbs
Low carb cauliflower pizza muffins - 3g net carbs
Low carb meatball burrito bowls - 5g net carbs
Low carb Indian chicken skillet - 5g net carbs
Low carb cheesy chicken and rice meal prep 4g net carbs
Low carb greek turkey meal prep 7g net carbs
Cajun chicken wrap recipe - 23g net carbs
Wasabi grilled salmon bowls - 5 g net carbs
Low carb lasagna skillet - 9 g net carbs per serving
Sesame ginger beef zucchini noodles - 4 g net carbs
Eggplant lasagna - 10 g net carbs
Soup & Salad
Crockpot broccoli turmeric soup - 6 g net carbs
Ranch chicken salad jars - 6g net carbs
Creamy roasted cauliflower soup - 10 g net carbs
Breakfast + Snacks
Chocolate chia pudding - 3g net carbs
Low carb breakfast meal prep bowl - 8g net carbs
Meal prep baked eggs - 0 g carbs