What's Included In This eBook?
10 favorite Low Carb Meal Prep Lunch Recipes from the Sweet Peas & Saffron website
2 BONUS Meal Prep Breakfast Recipes
All recipes have between 5-10 grams net carbs
Full nutritional information for each recipe
Full photo for each recipe
Meal prep tips & ingredient swaps for a low carb diet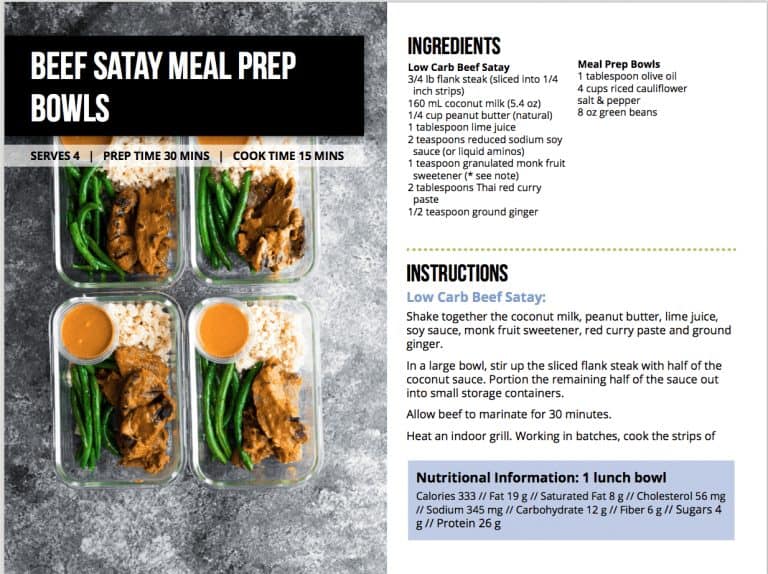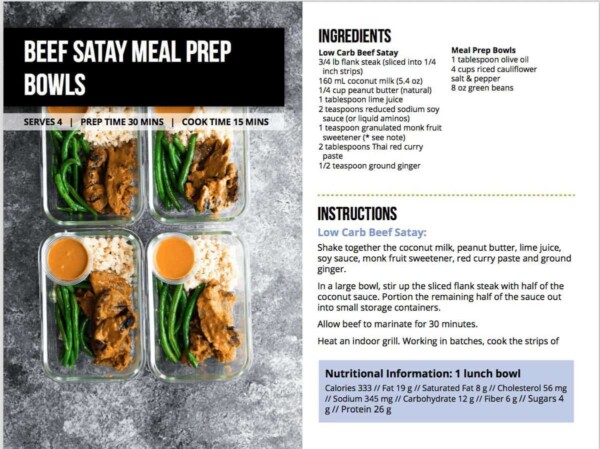 What's Included In This eCookbook?
Full directions to prepare, store and reheat your meals
Tried & true low carb recipes that still taste great after storing
Our top 10 Low Carb Meal Prep Recipes + 2 bonus recipes!
Click here to buy
What's Included In This eCookbook?
Recipes Include
10 favorite low carb meal prep lunch recipes + 2 bonus breakfast meal prep recipes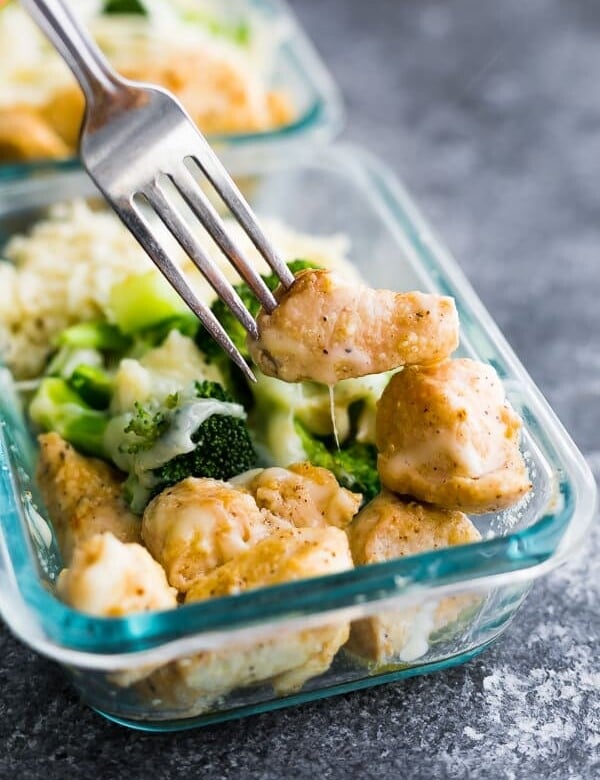 Cheesy Chicken & 'Rice' Meal Prep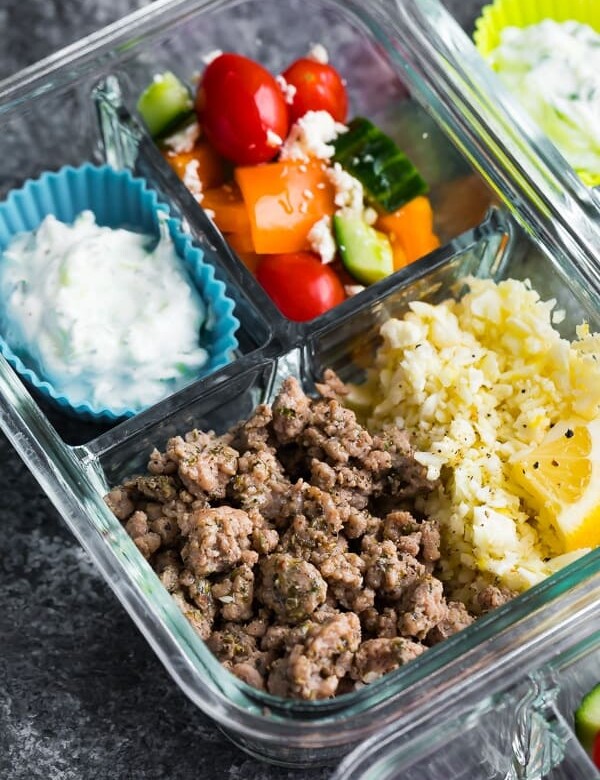 Low Carb Greek Turkey Meal Prep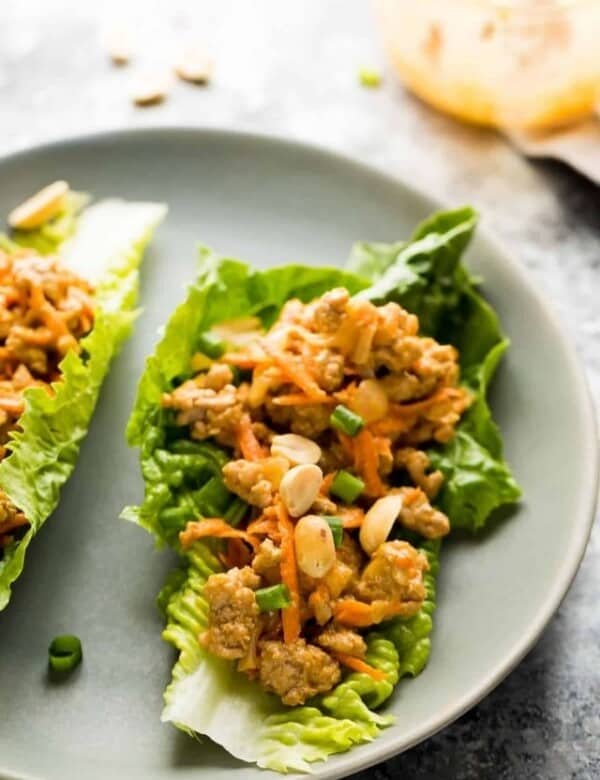 Thai Turkey Lettuce Wraps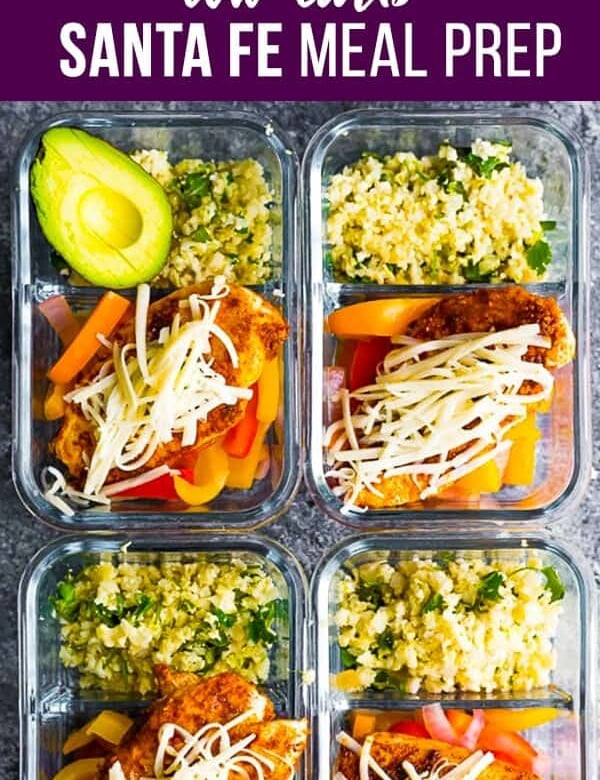 Santa Fe Low Carb Chicken Meal Prep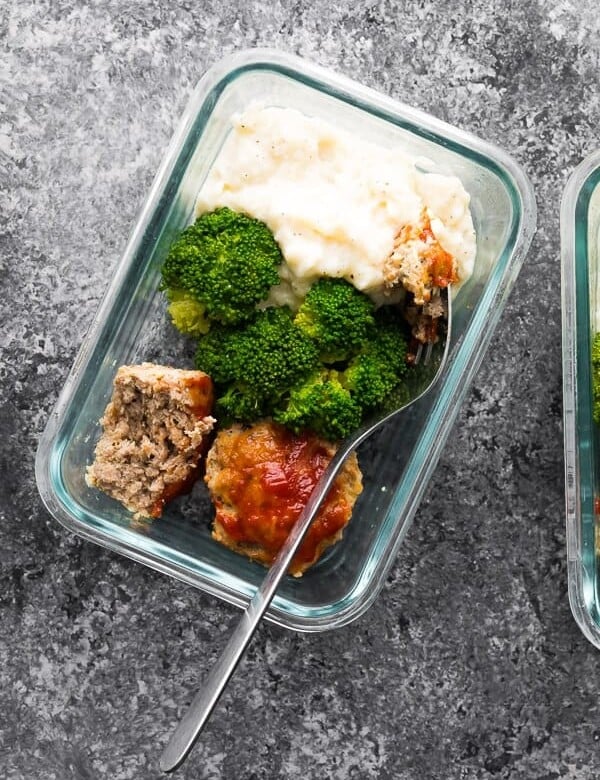 Low Carb Meatloaf & Cauliflower Mash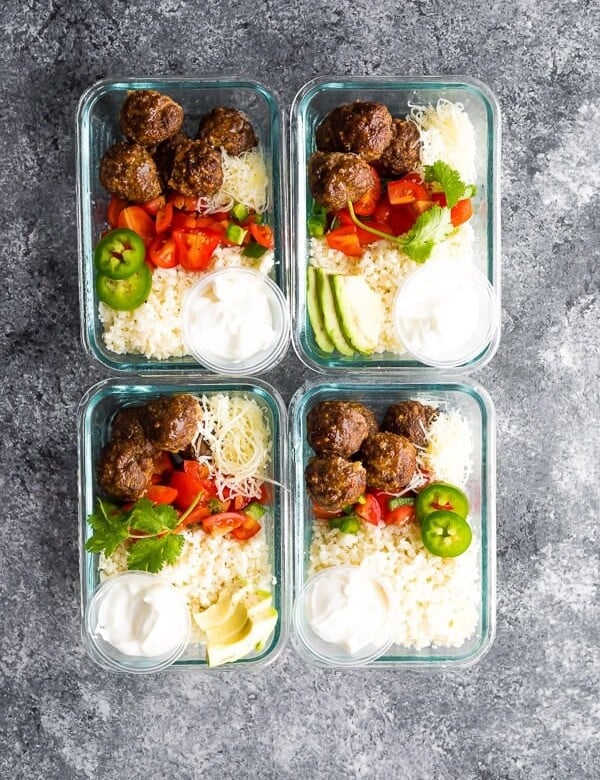 Low Carb Meatball Burrito Bowls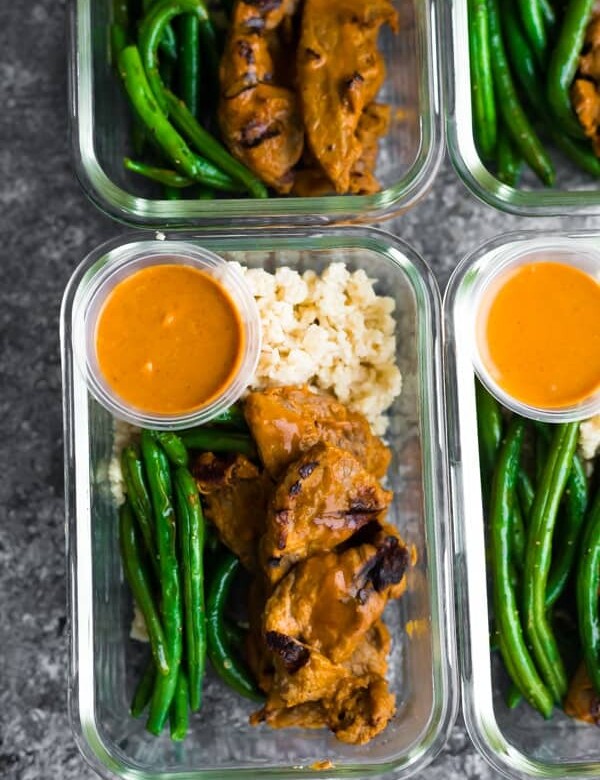 Low Carb Satay Beef Meal Prep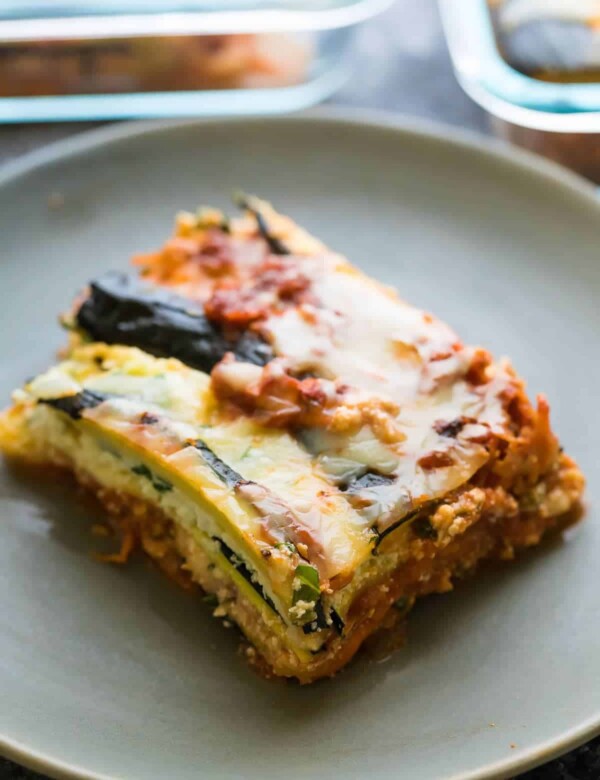 Turkey Zucchini Lasagna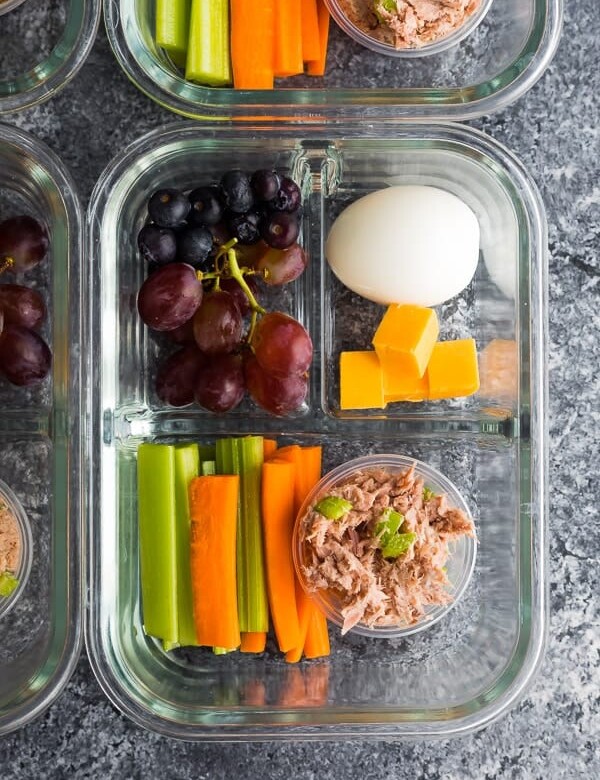 Low Carb Meal Prep Protein Box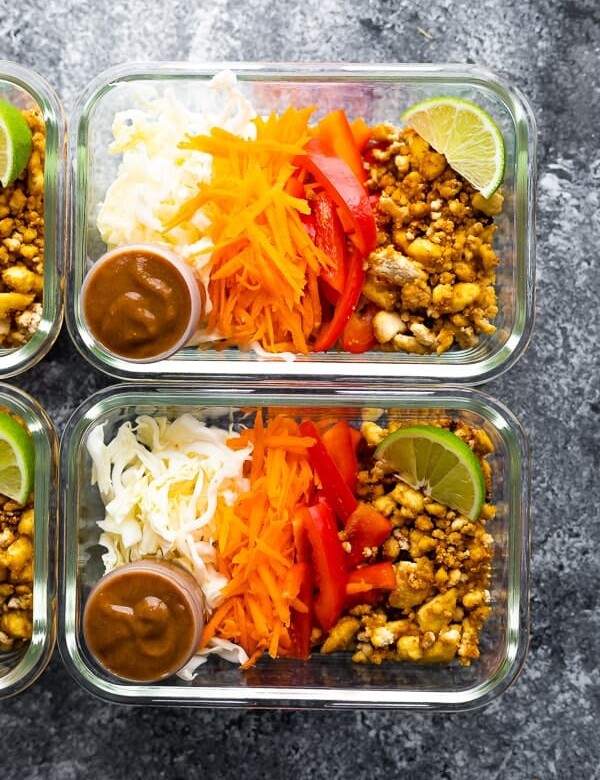 Vegan Spring Roll Bowls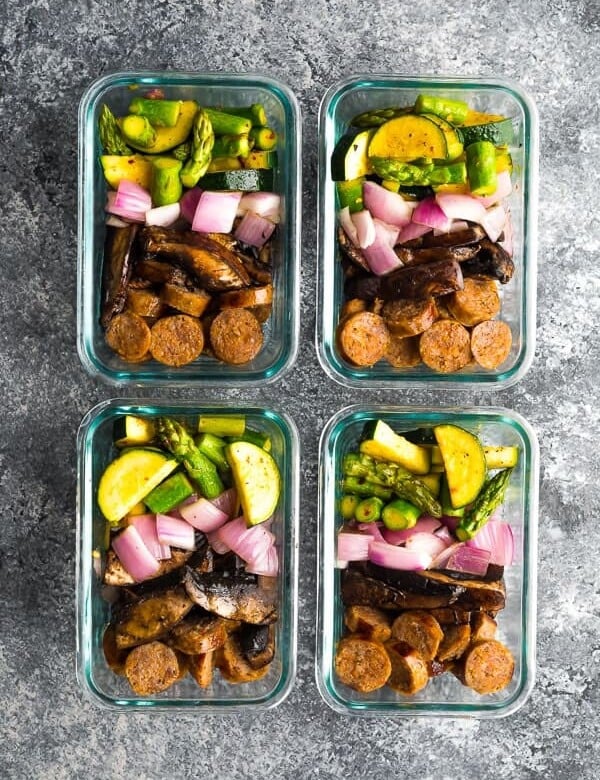 BONUS: Low Carb Breakfast Meal Prep Bowls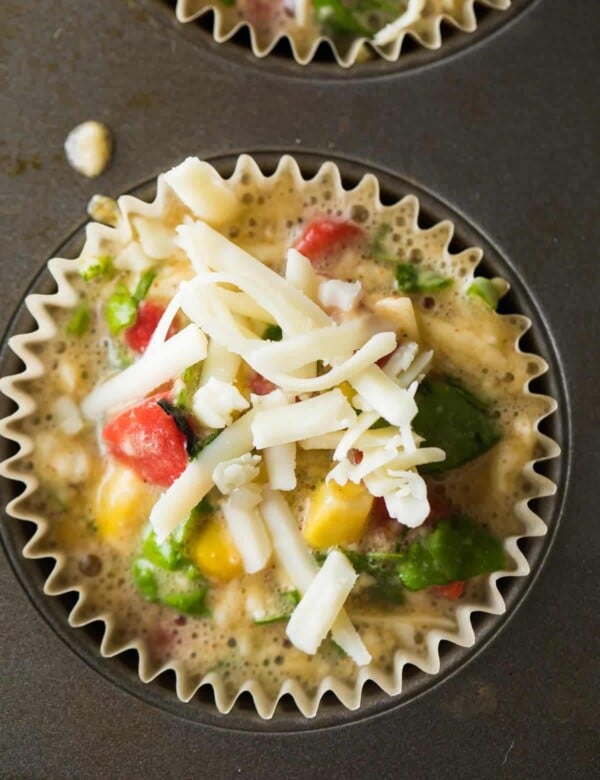 BONUS: Light + Fluffy Egg Muffins
FAQ
How long do these recipes last for? 
These recipes can be kept in the fridge for up to 4 days. Some recipes may be frozen, but most cannot. Storage information is included for each recipe.
How long do these recipes take to prep? 
Most recipes take between 30 minutes-1 hour to prepare, with the zucchini lasagna taking a bit longer (but makes a big batch and is freezable).
How many carbs are in these recipes? 
Nutritional information are strictly estimates obtained using MyFitnessPal. Recipes in this eBook are estimated to have between 5-10 g net carbs.
What if I am not satisfied with my purchase?
I want you to love this eBook! If you are not satisfied with your purchase, you have 7 days to get a refund.