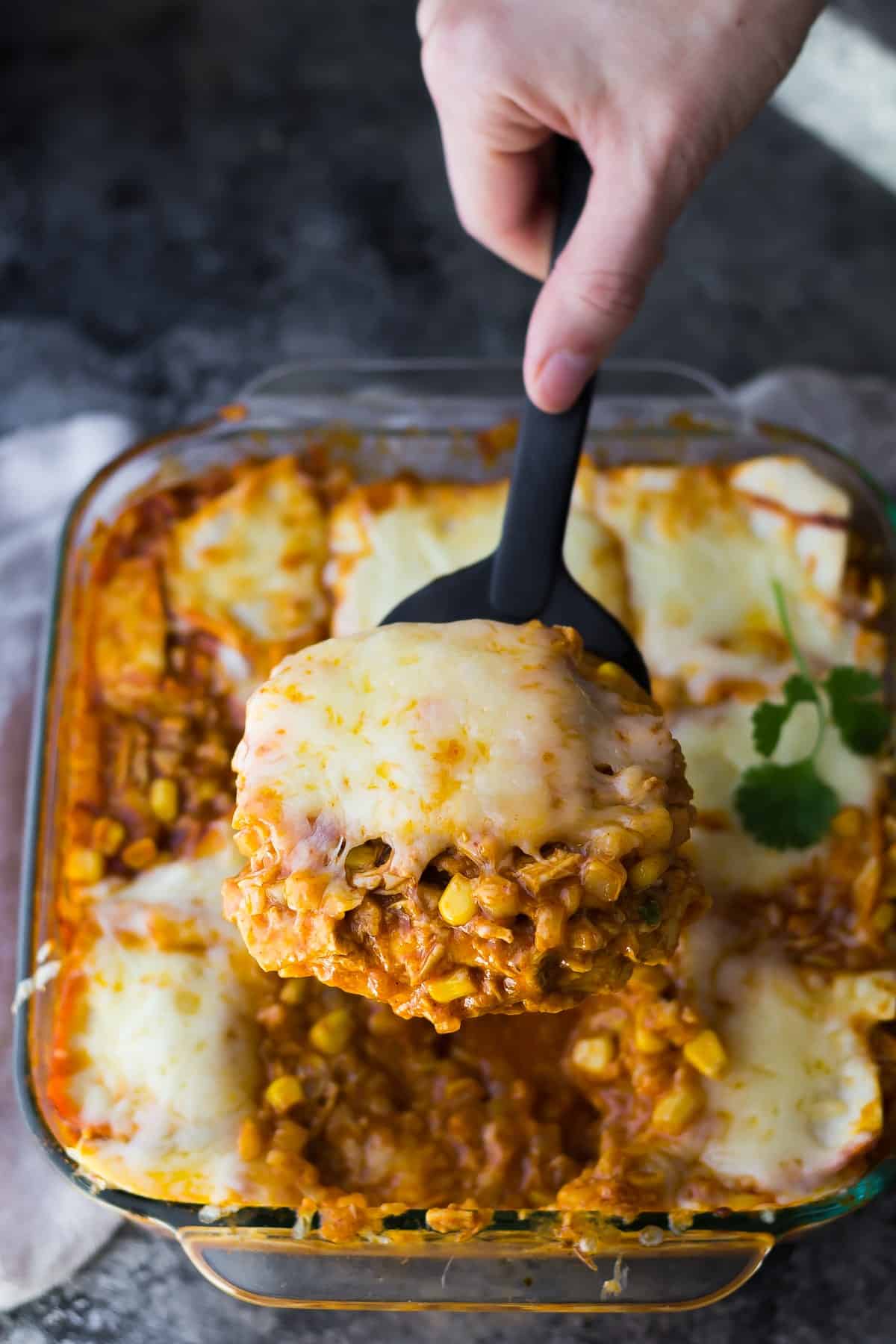 This cauliflower rice chicken enchilada casserole is easy, healthy and delicious. Healthy comfort food at it's finest!
Guys, it's cold here. COLD cold. -20°C (that's -4 fahrenheit for my American friends, which sounds way less impressive to me). I'm craving comfort food, Uggs, and all the tea in the world.
Say hello to my new favorite friend, this cauliflower chicken cheesy goodness you see above!
He's been to dinner on more than four occasions in the past few weeks, and has not even close to worn out his welcome.
He totally fits the bill on 'comfort food', but is hiding a healthy secret: cauliflower!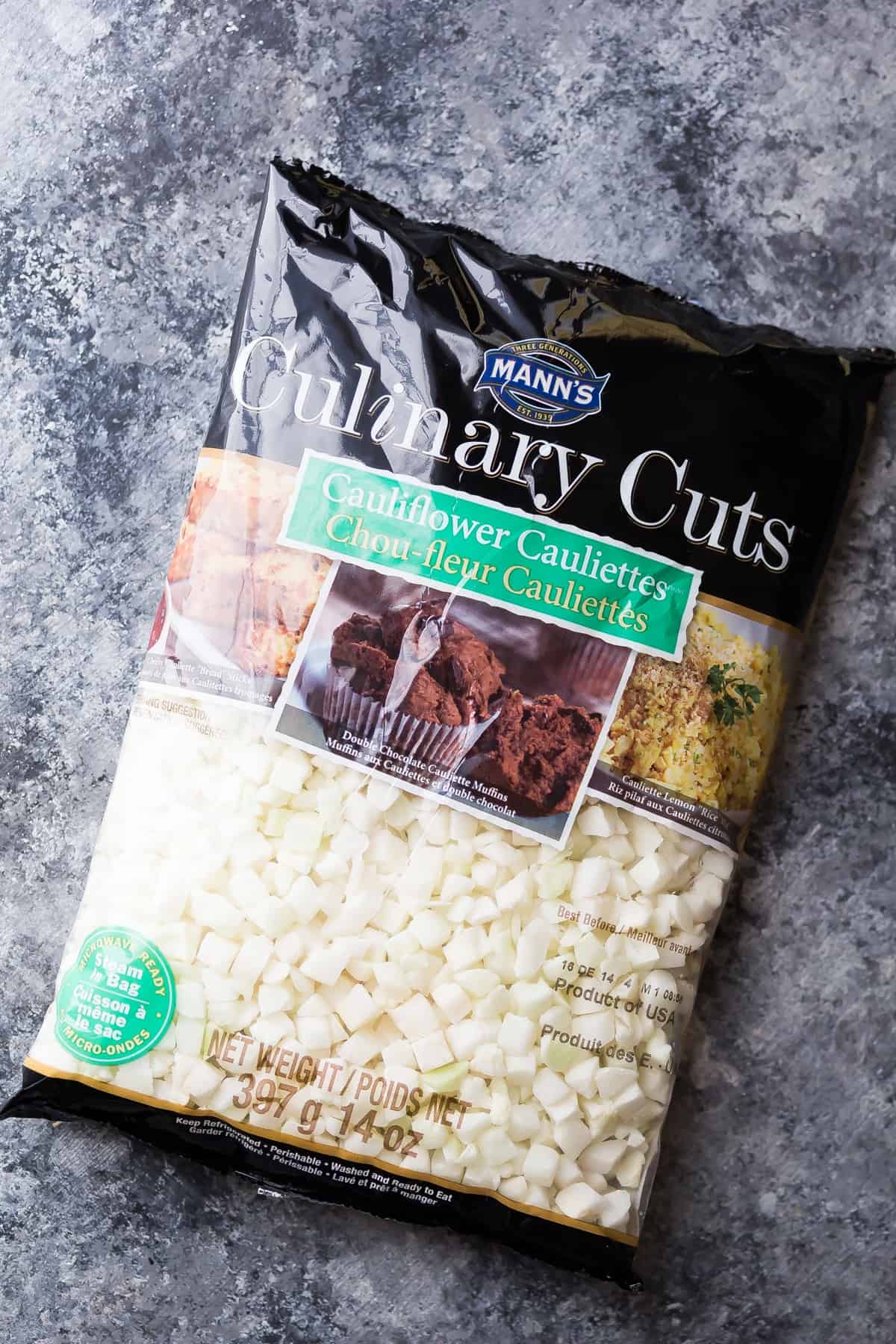 Have you seen Mann's Culinary Cuts Cauliflower Cauliettes in your grocery store? These little cauliflower chunks are insanely versatile: use them as a rice substitute, add them to your stir fries, healthy breakfast sandwiches, make cauliflower pizza crust or bread sticks…you name it.
Not only are they incredibly useful, but they cut down on food waste. Everyone wants the tops of the cauliflower, but how often do you consider the stems? I love this way to repurpose 'unwanted' food.
Psst! Mann's is giving YOU the chance to win a $250 Amazon gift card! Scroll to the bottom of the post for more details.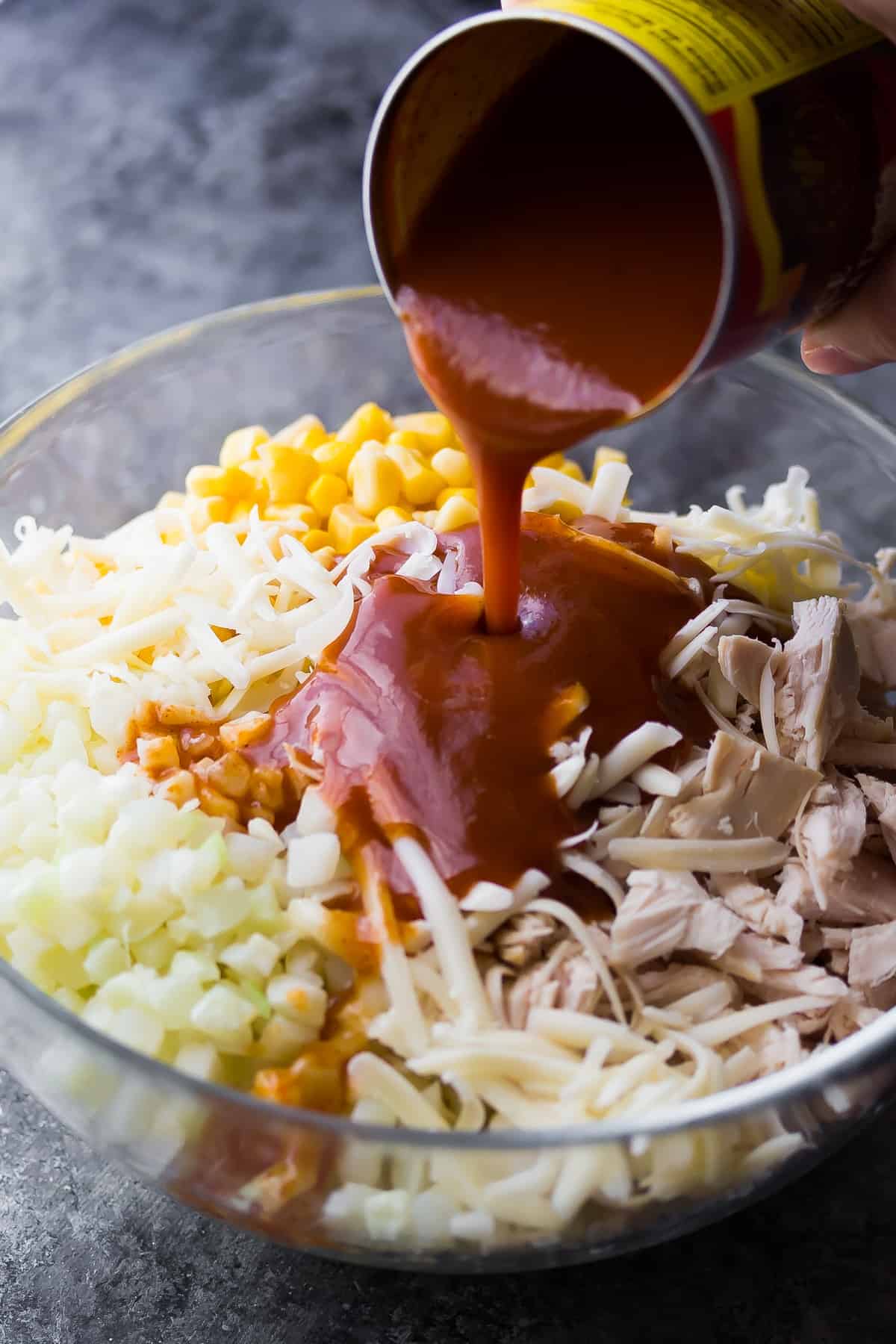 To showcase how versatile these Cauliflower Cauliettes are, I decided to use them in a chicken enchilada casserole, in place of rice.
This chicken enchilada casserole couldn't be any easier to prepare. You simply combine steamed cauliettes (just pop the whole bag in the microwave for 2 minutes!), with corn, chicken, enchilada sauce and some cheese.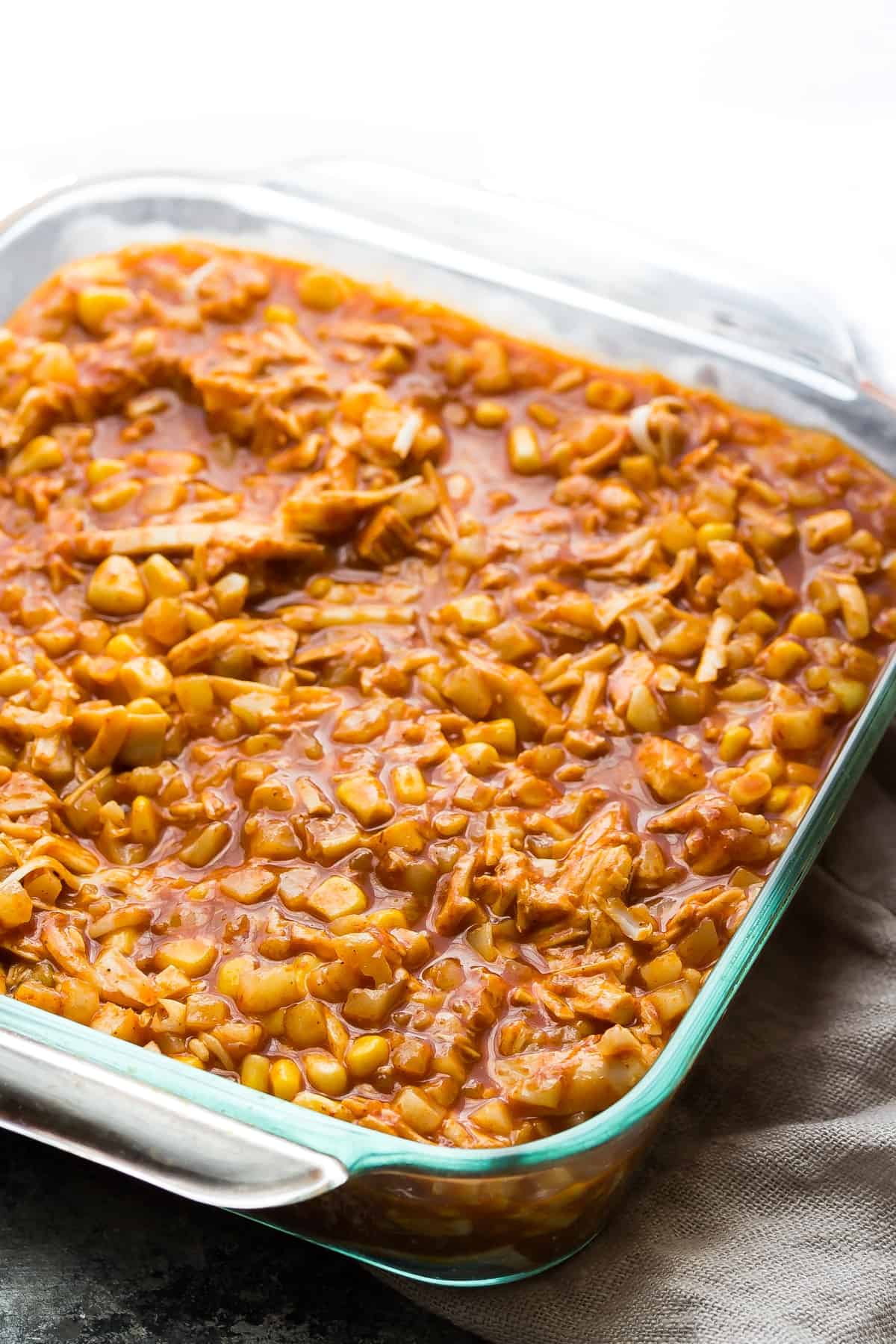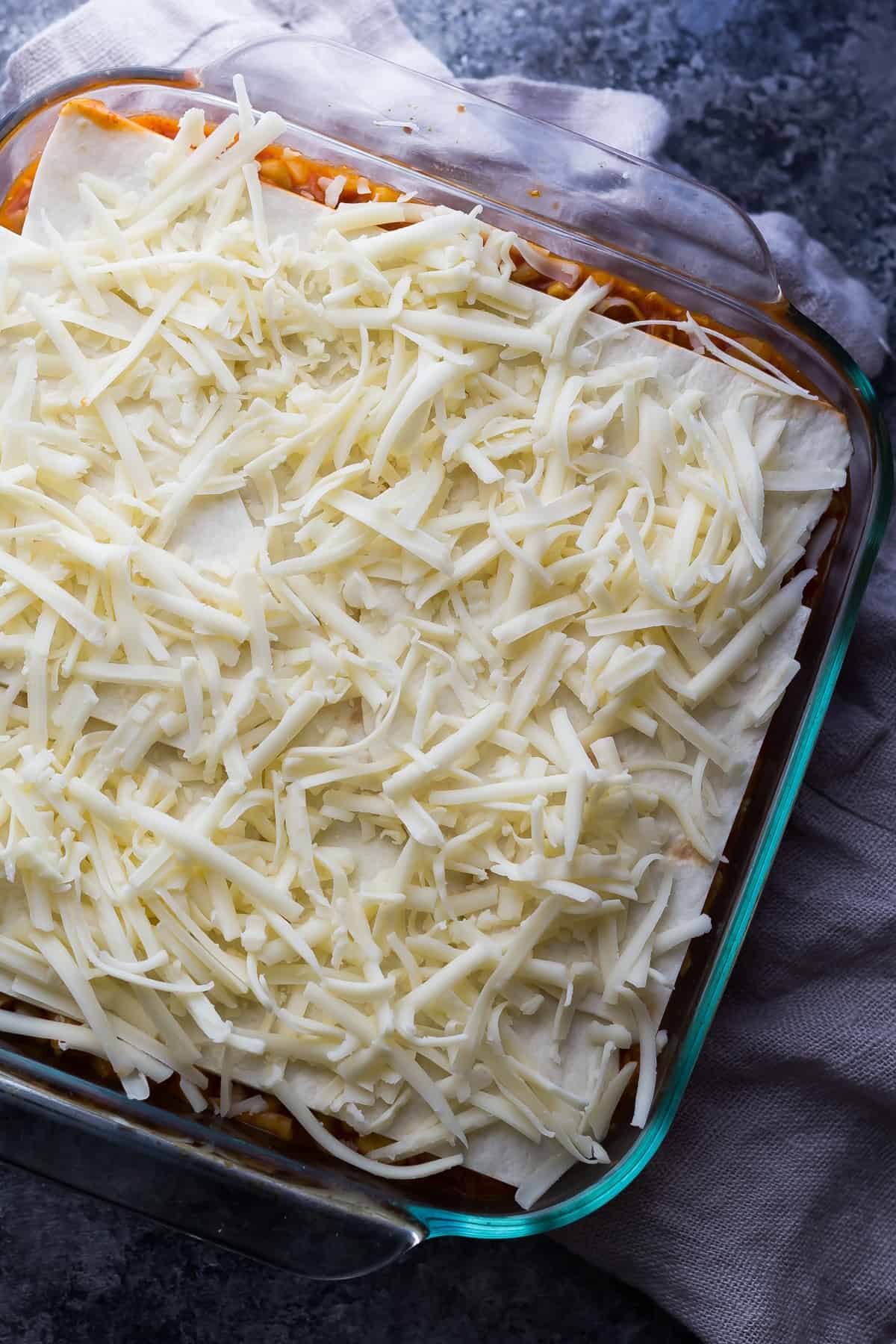 Cover the bottom of a square pan with tortillas, then top with the filling. Add more tortillas, then some cheese, and bake away for 30 minutes.
Can we be honest here? I always shy away from casseroles because they look like so much work. This casserole has shattered those illusions.
Total number of ingredients in this casserole? Six. Total prep time? 10 minutes. Seriously easy.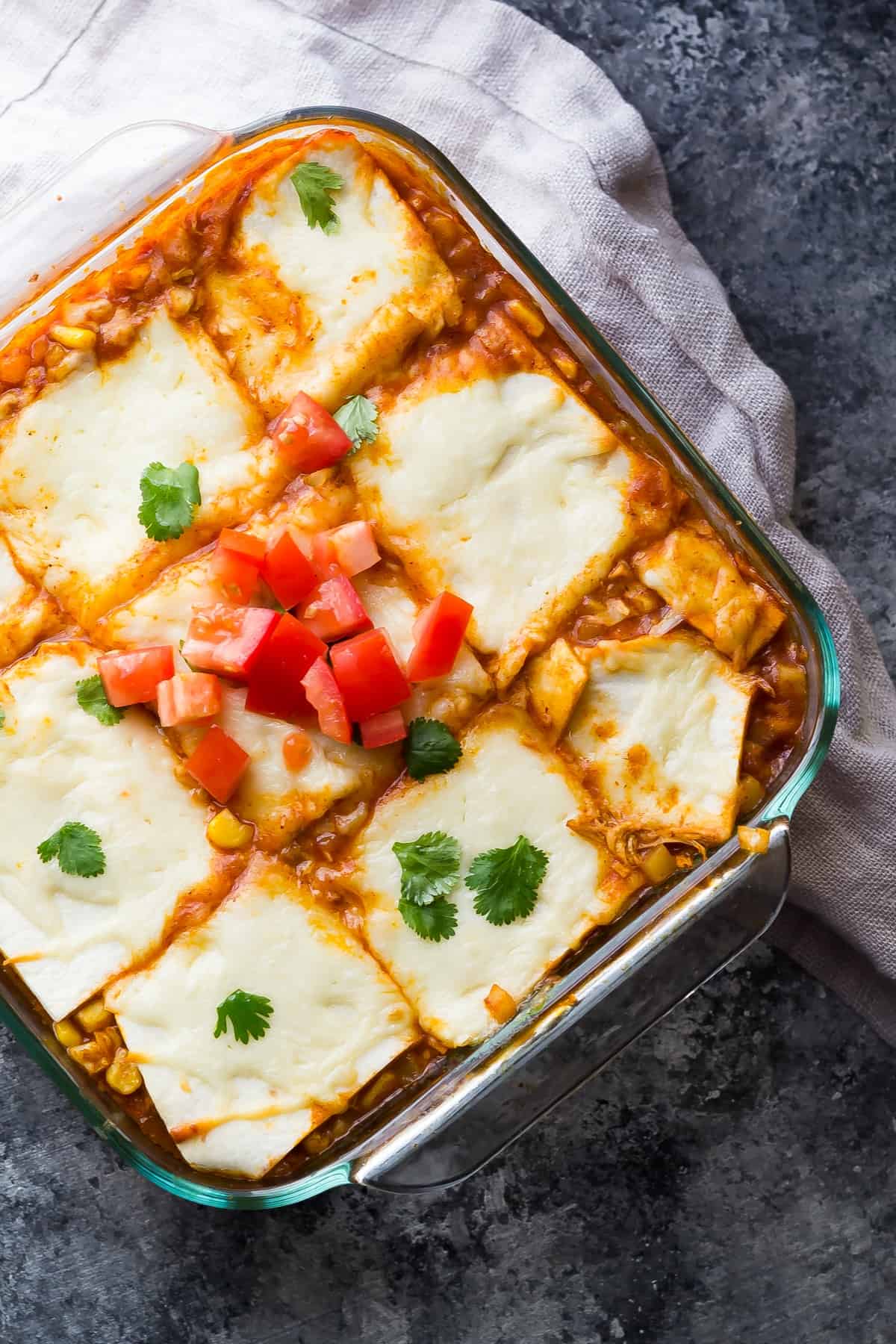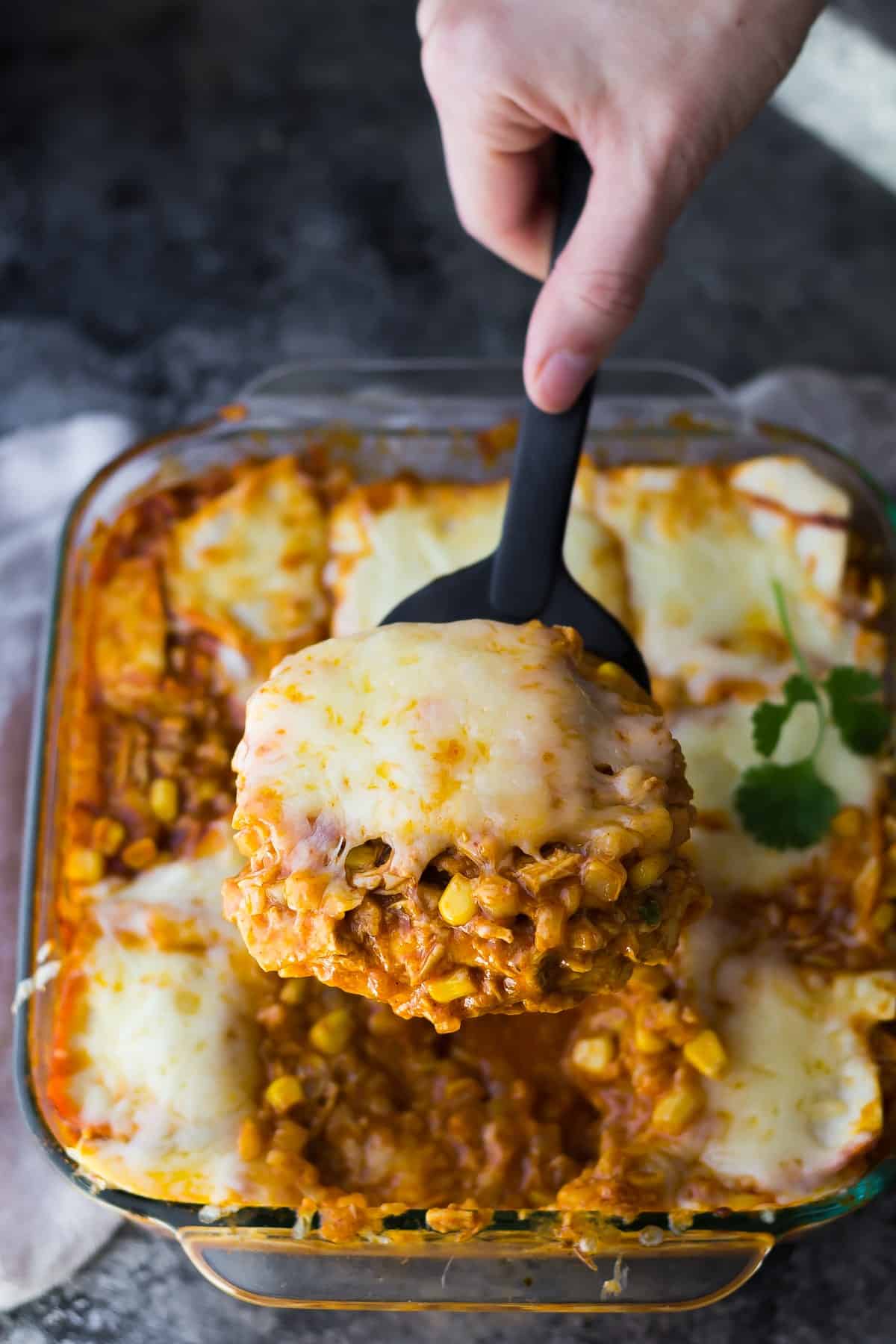 Now would you guess this is healthy? I don't think so 😉
It can be our little secret.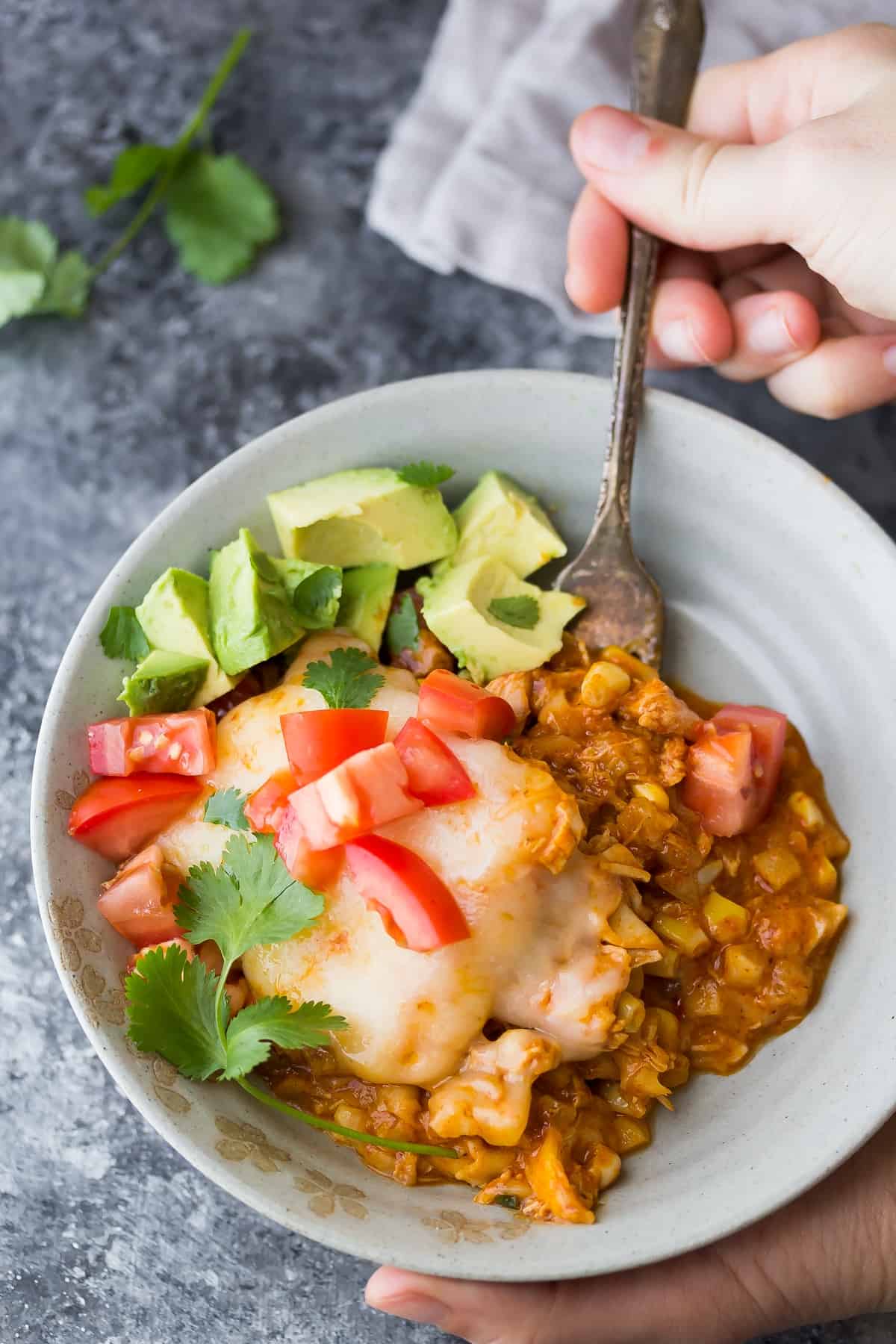 You know what else can be our little secret? How easy it is to make…I made you a video to prove it!
Mann's is giving you the chance to win a $250 Amazon gift card!
All you have to do: head over here and pin your favorite Culinary Cuts recipe to enter.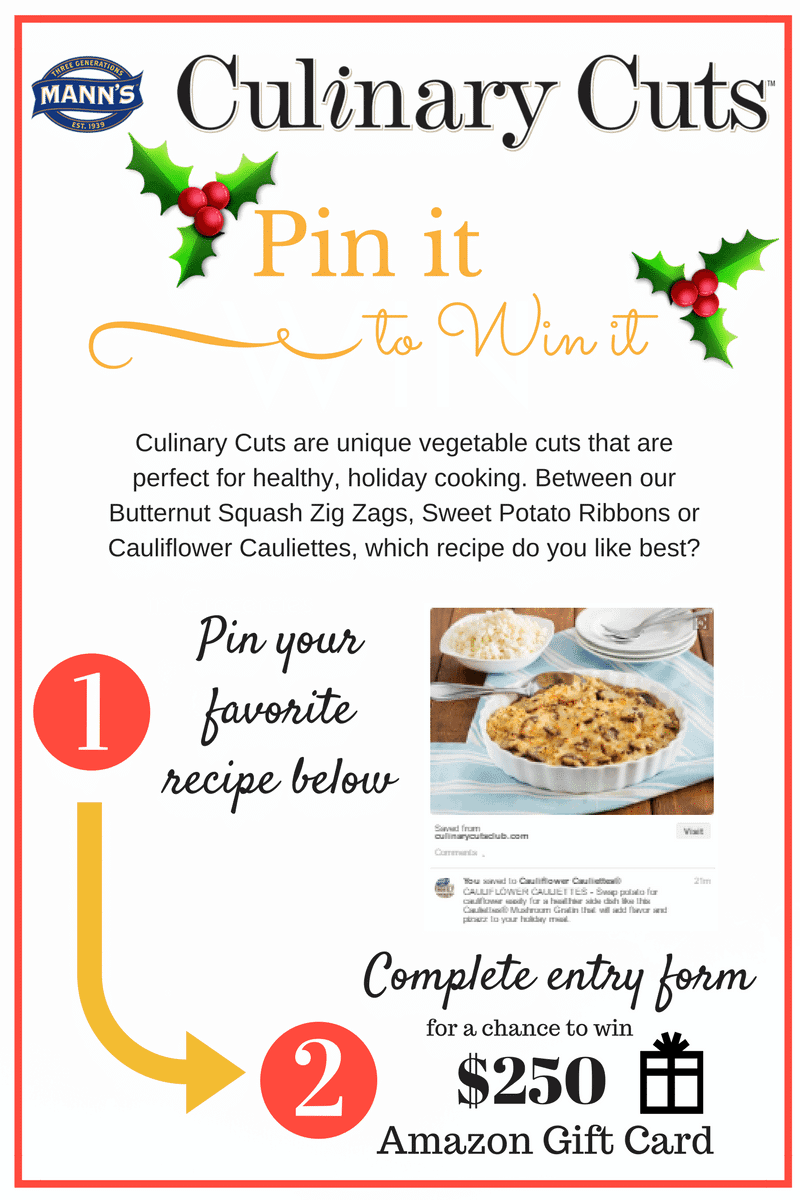 Thank you to Mann's for sponsoring this post! As always, all opinions are my own. Thank you for supporting the brands that support Sweet Peas & Saffron.
Cauliflower Rice Chicken Enchilada Casserole
6-9
adjust servings
Ingredients
One 14 oz (397g) package Mann's Cauliflower Cauliettes

1

cup corn kernels

2

cans enchilada sauce (20 oz, roughly 2.5 cups)

2

cups cooked rotisserie chicken, chopped

Four 6 inch flour tortillas, cut in half

1 1/2

cups mozzarella cheese (or Monterey jack), shredded
Garnishes
avocado

fresh tomatoes

cilantro
Instructions
Heat oven to 350°F.
Microwave the Cauliettes (in the sealed package) for 2 minutes. Allow to cool slightly before opening the bag and adding to a large bowl.
Stir in the corn, enchilada sauce, chicken, and ½ cup cheese (optional).
In the bottom of a 9x9 inch baking dish, place four of the tortillas, flat side to the outside of the container.
Top with the filling.
Add two more tortillas on top, then sprinkle with 1 cup of cheese.
Bake for 30 minutes.
Serve with avocado, tomatoes and greek yogurt (or sour cream)
Recipe Notes
Nutritional Information:
(for 1 of 9 servings)
Calories 189 // Fat 6 g // Saturated Fat 1 g // Cholesterol 29 mg // Sodium 729 mg // Carbohydrate 17 g // Fiber 3 g // Sugars 3 g // Protein 16 g
Mann's Culinary Cuts Cauliflower Cauliettes can be found:
Ontario – Sobey's, IGA, Metro, Longo's
BC – Nestor's, Save On Foods, Sobey's, Safeway
Alberta – Save On Foods, Sobey's and Safeway
Quebec – Metro, IGA, Sobey's