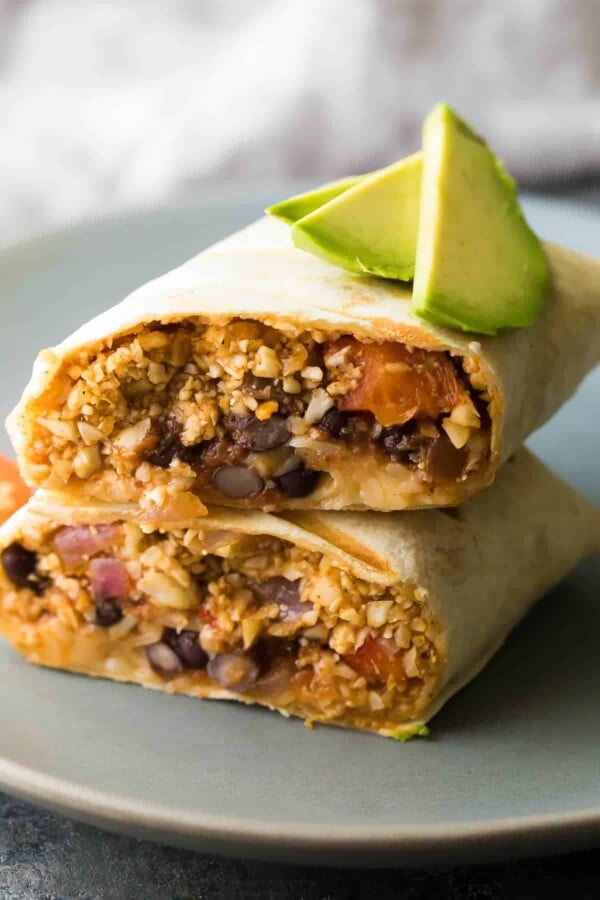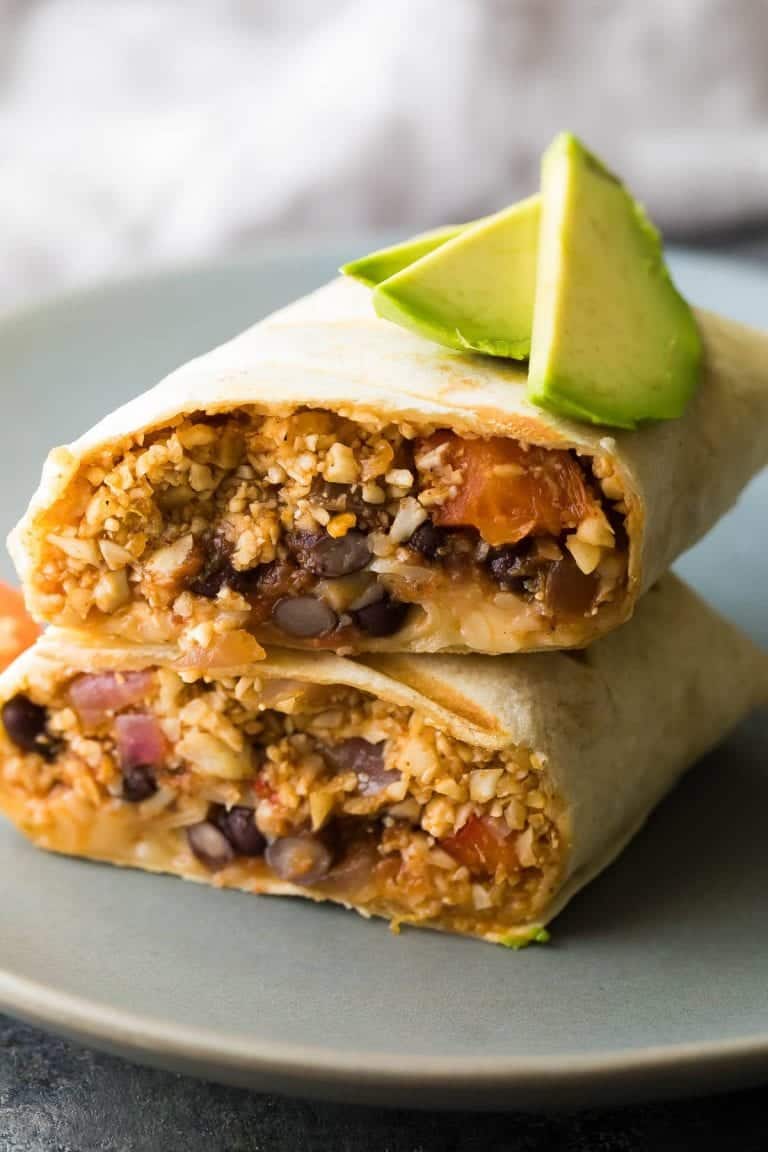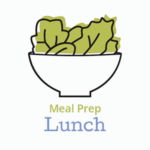 These freezer cauliflower rice black bean burritos are lighter but just as tasty as the original!  Loaded with veggies, salsa, black beans and cheese, and so convenient to have stocked in your freezer.
I normally get a little sad at this time of year, when the 'back to school' ads are going nuts and the trees in Calgary start to show a few yellow leaves.
But this year, fall is what I'm excited about…we are having another Lunch Prep Challenge, our move is long behind us (thank goodness), and we have a new family member on the way.
And it definitely helps that we have had an absolutely amazing summer, full of fun holidays and family adventures.  I don't know what it was about this summer but I've been 150% committed to making the most of it.
One thing that has really helped us make our way through our summer bucket list is having lots of healthy meals stocked up in the freezer.  I have been so excited to share today's Freezer Cauliflower Rice Black Bean Burritos with you, because they have been one of our favorite convenient meals this summer!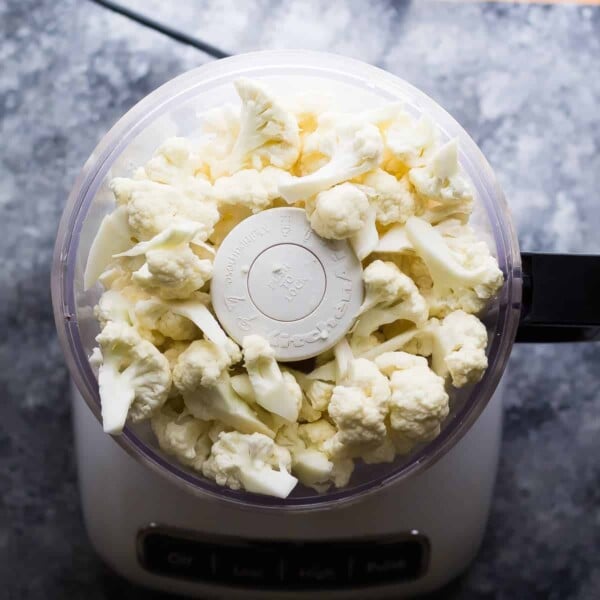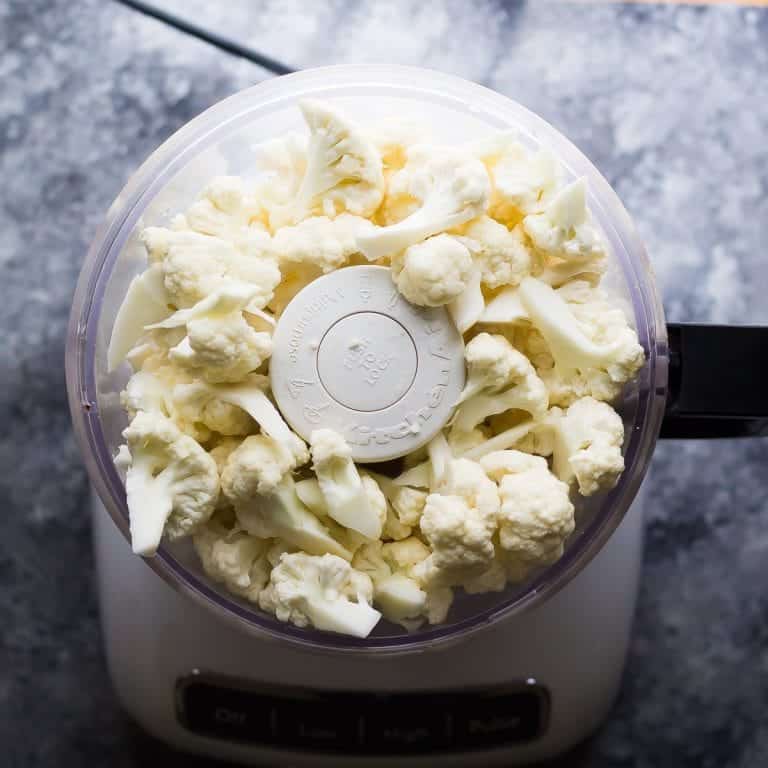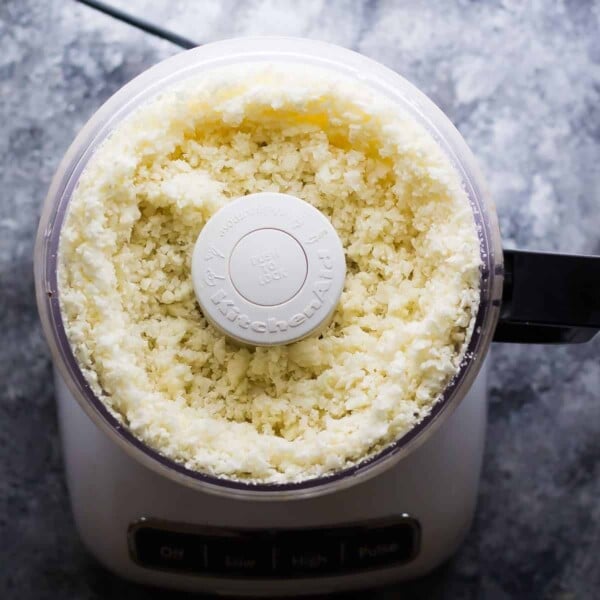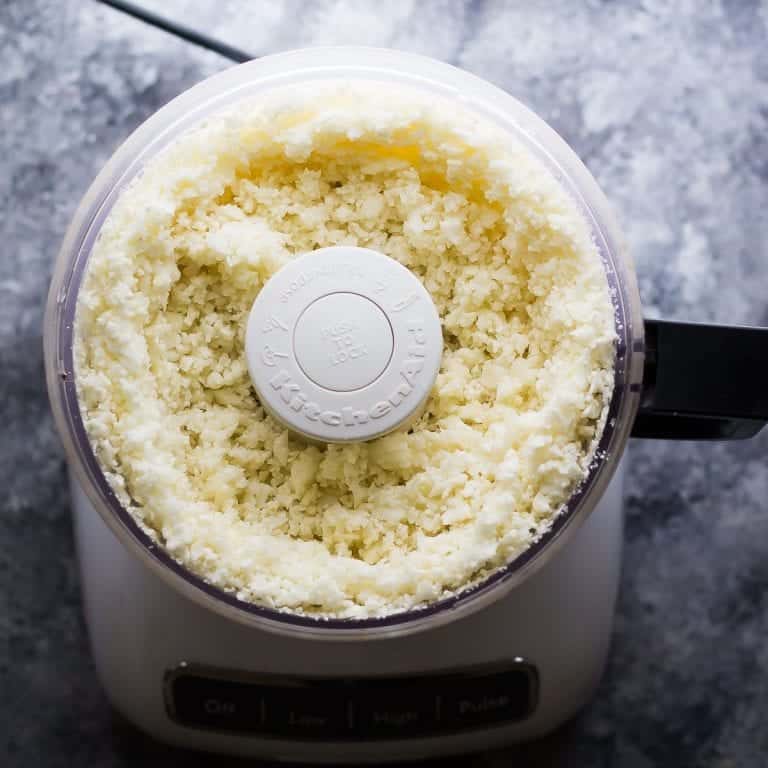 I made my own cauliflower rice for this recipe, but if you are so lucky as to find pre-riced cauliflower in your grocery store, save yourself some time and some dishes and buy that instead 😉
The cauliflower rice is cooked up with some red onion and bell pepper in taco seasoning.
Now.  This makes one seriously large batch: 12 burritos.  If you are not feeling so committed to the rolling and wrapping part of this meal prep recipe, you might want to halve it.
But if you are willing to put in the time to do the full batch, you won't regret it…these cauliflower rice black bean burritos are filling, delicious, and so so convenient!!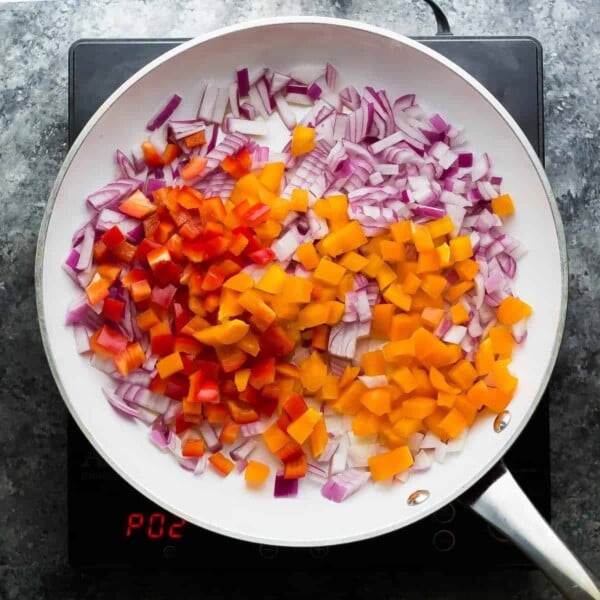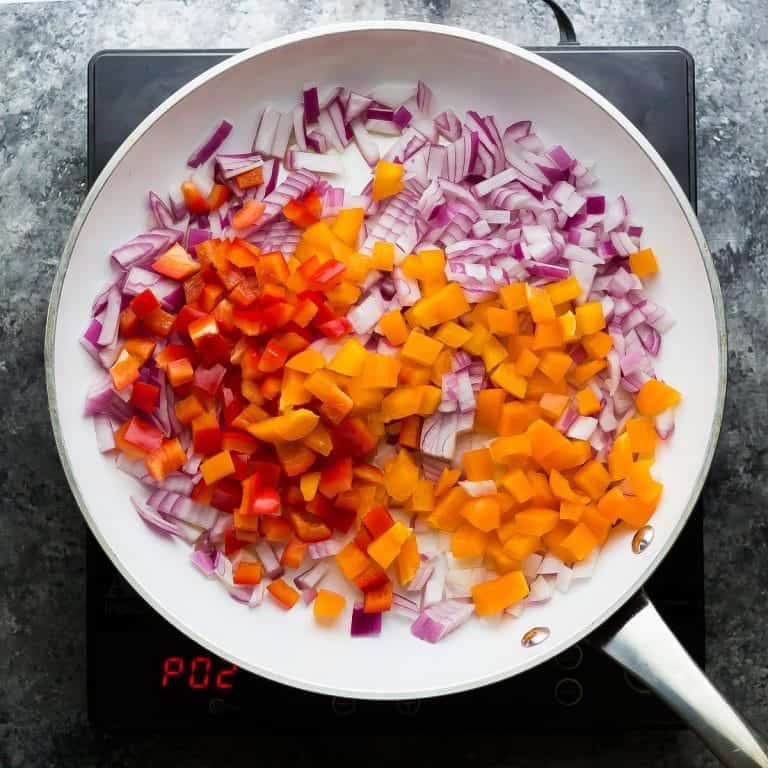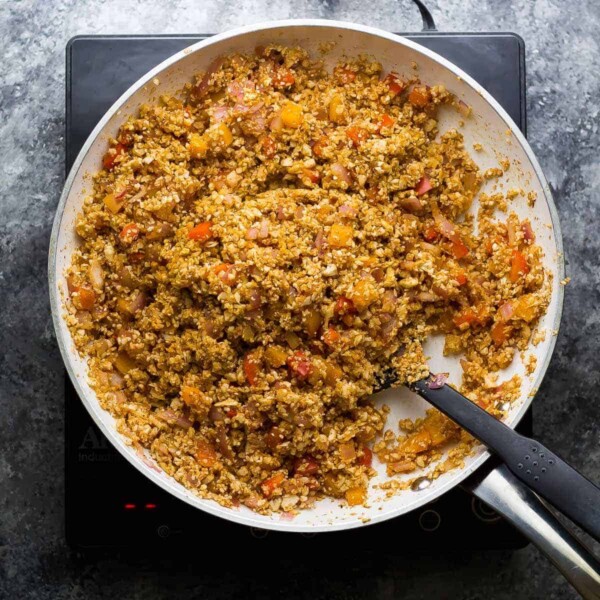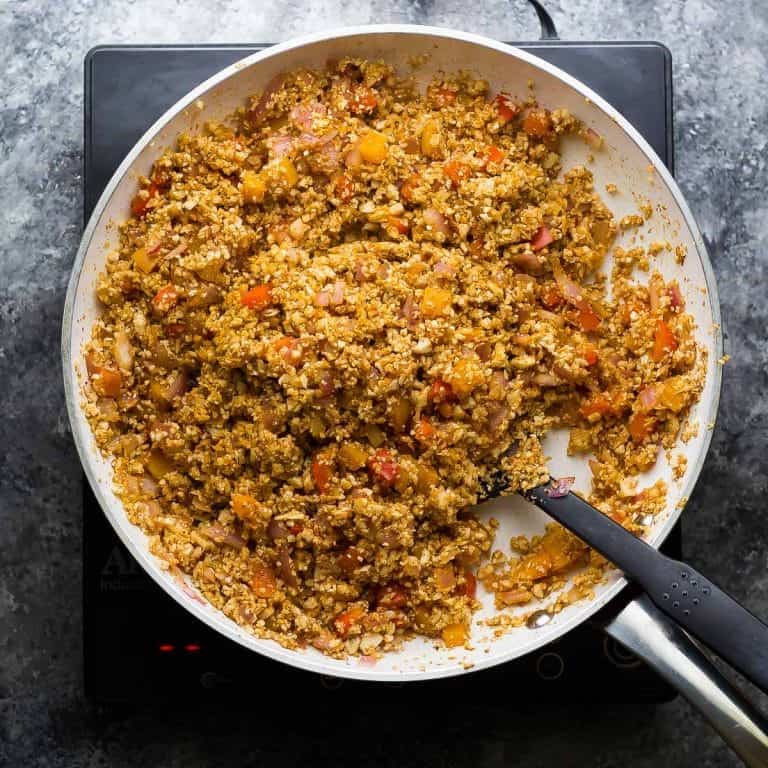 Swapping the rice in these burritos with cauliflower rice lightens things up significantly.  They are filling, but not so filling you feel like you need to unbutton the pants…not that I'd ever do that.  That's what maternity leggings are for, right? 😉
Anyway, you won't be left feeling hungry after eating these guys.  Feel free to mix up the veggies you use, the seasoning (maybe swap for one of these 7 Easy Dry Rubs for Meat or Veggies?), and you could even go low-carb and ditch the tortilla.  I don't know how that would freeze, but a low carb burrito bowl could make for a tasty supper, #amiright?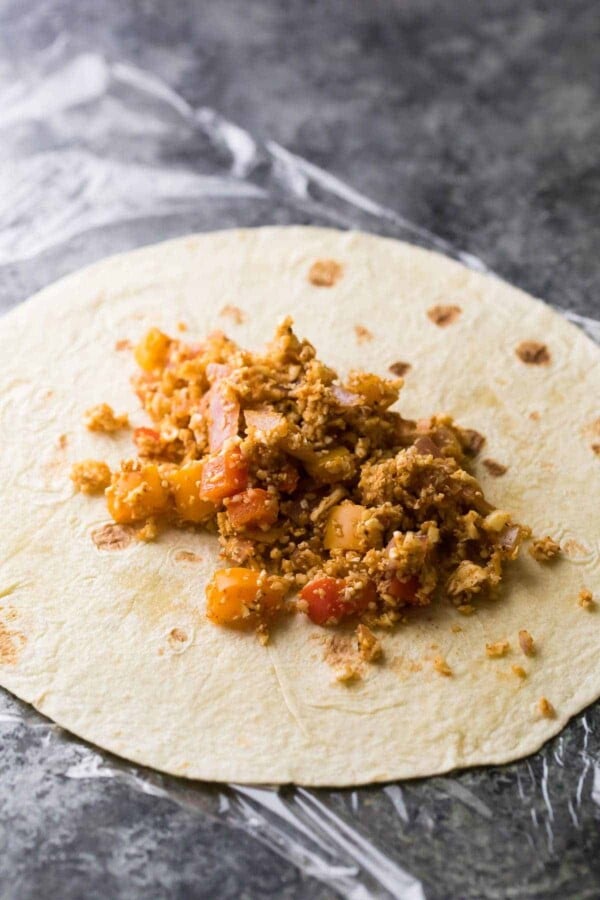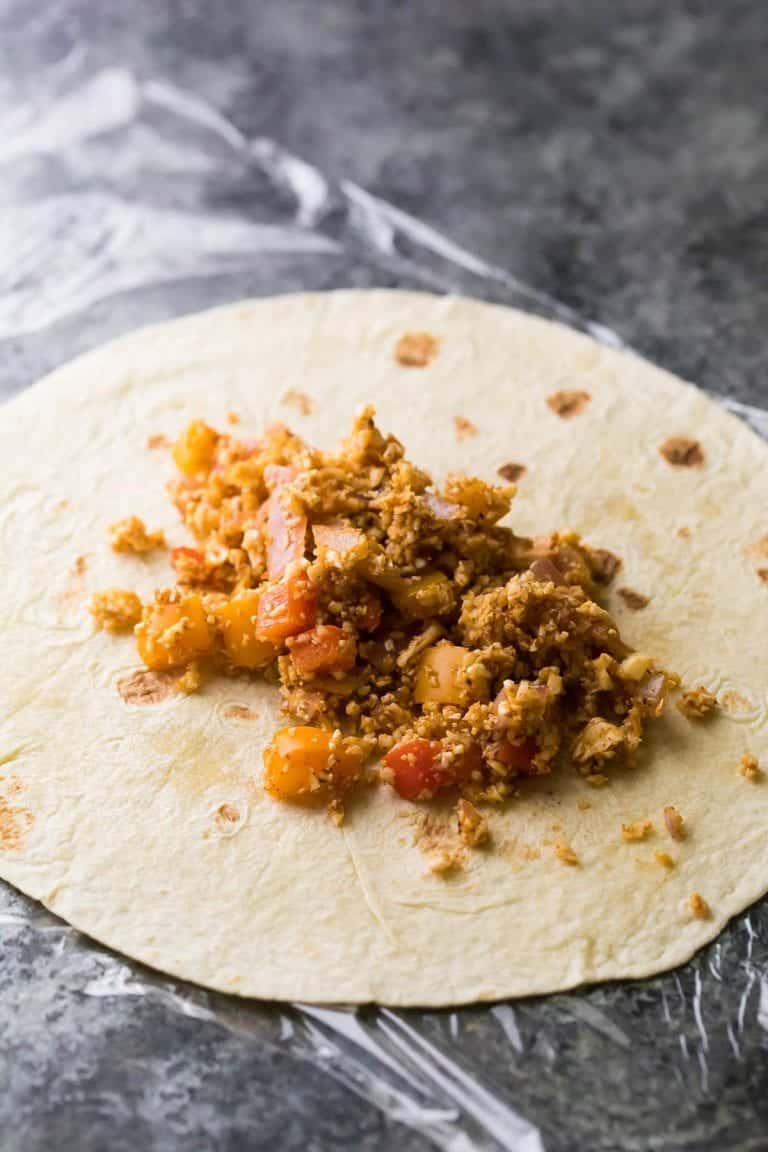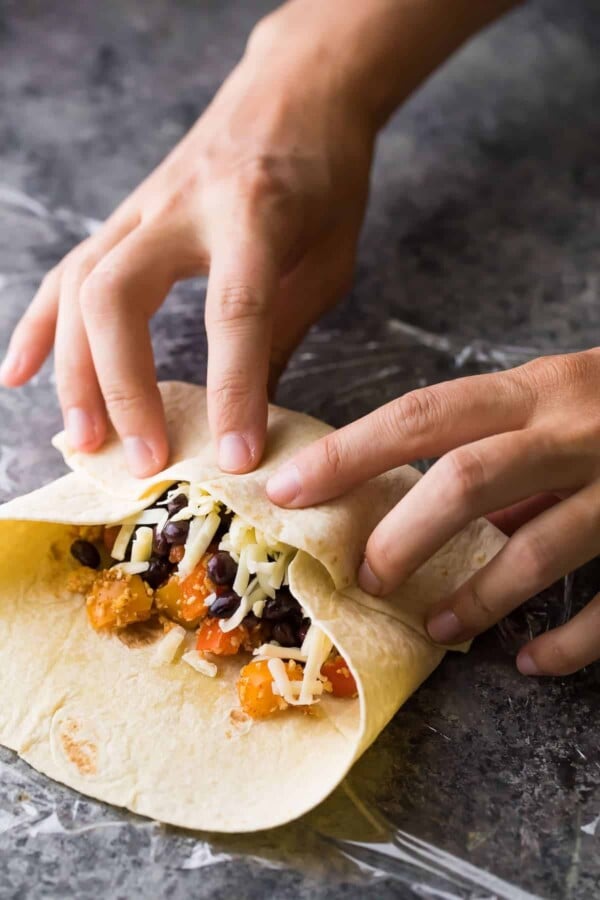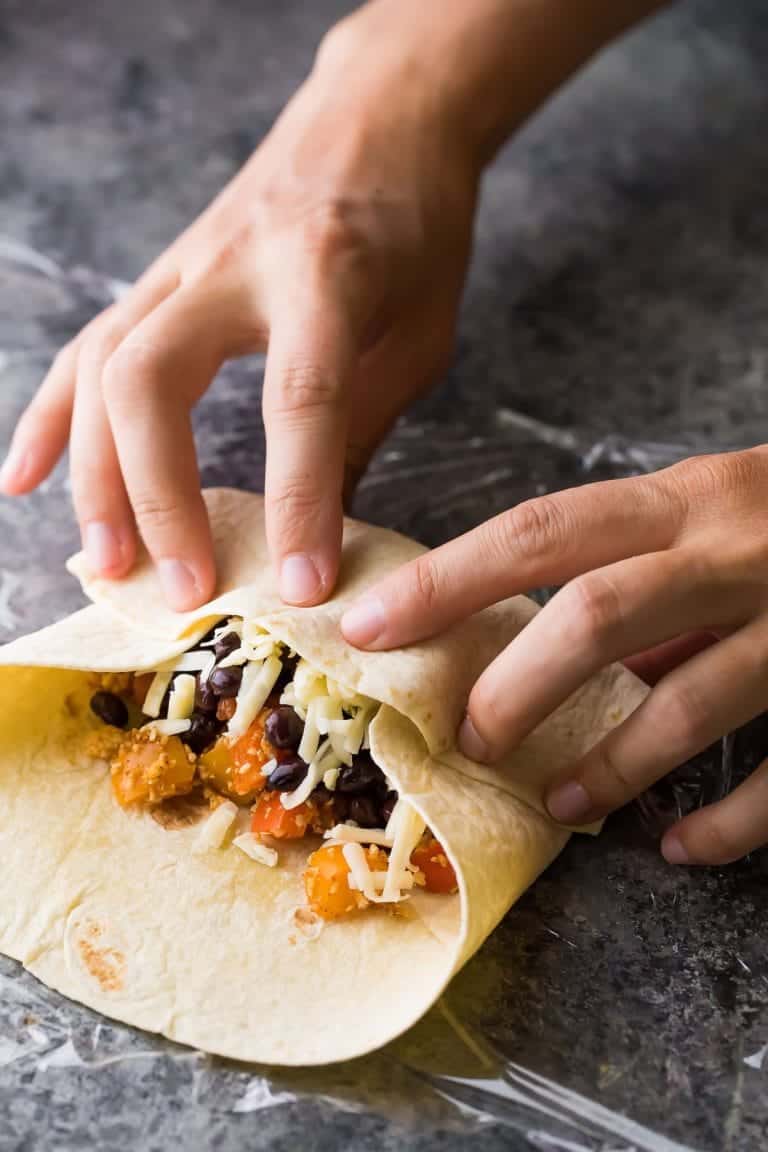 These freezer cauliflower rice black bean burritos might be perfect to get your kids to help out with…you could form a little assembly line and have them help you scoop on the toppings, sprinkle cheese, and roll!
So happy to finally share this recipe with you.  Here's a video to show just how easy they are to make!
Tips for perfect freezer cauliflower rice black bean burritos
Freezer Cauliflower Rice Black Bean Burritos
Ingredients
Cauliflower Rice
1 head of cauliflower, cut into small florets (or 6 cups riced)
1 tablespoon olive oil
1/2 red onion, chopped
1 bell pepper, chopped
1/4 cup taco seasoning
Burritos
12 large tortillas
19 oz can of black beans, drained and rinsed
4 cups shredded cheese (mozza, cheddar, monterey jack all work)
16 oz jar of salsa
Other toppings
avocado slices
sour cream or greek yogurt
Directions
To rice your cauliflower, either use a box grater, or pulse the cauliflower florets in a food processor until uniform and fine.
Heat oil in a large pan and cook the onions and bell pepper until soft, roughly 5 minutes.
Add the cauliflower rice and taco seasoning and cook for another 2-3 minutes, stirring continuously so everything is coated in the seasoning.
When cauliflower rice is slightly soft (not mushy), remove from heat and allow to cool completely.
Assemble burritos: roughly ½ cup of the cauliflower rice mixture, topped with 2 spoonfuls of black beans, 2 spoons of salsa and ⅓ cup of shredded cheese.
Roll and wrap tightly in plastic wrap.
Storage:
Store wrapped in plastic and in a storage container or large freezer bag. They are good in the fridge for 2-3 days and the freezer for up to 3 months.
To Re-heat:
Unwrap and heat in the microwave on a paper towel in 30 second increments, flipping each time, until heated through. Crisp up in a frying or grill pan, or on a George Foreman grill.
Recipe Notes
After thawing, these burritos can release a bit of water, and are best crisped up on a sandwich press/indoor grill/frying pan.
Loading nutrition data...