These time-saving meal prep tools will help you get your meal prep done quickly and efficiently! They help you multitask, freeing you up your hands and your mind.
When it's time to get meal prepping, we know it's all about multi-tasking. Just like picking the best meal prep containers or freezer containers, picking the right kitchen tools is an important choice as well. I'm sharing my top picks to take the guesswork out of it for you!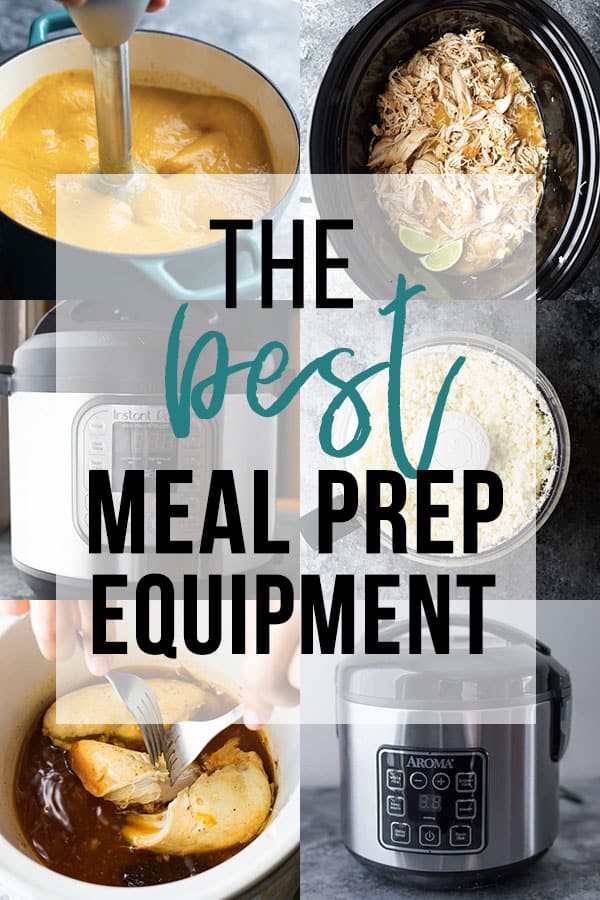 These kitchen tools
free up your hands
speed up the prep or cook time
prevent extra dishes
I spend a lot of time in the kitchen, and have no time for frivolous kitchen tools. These are the work horse kitchen tools that I use daily or weekly, that help me get my meal prep done efficiently!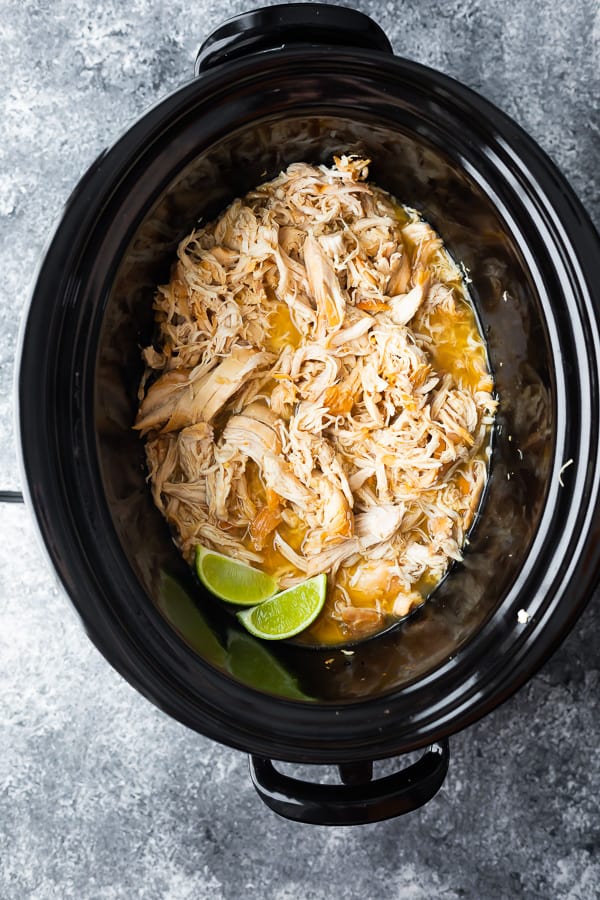 Crock-Pot 6 Qt Programmable Cook & Carry Slow Cooker
- I have three Crock Pot brand slow cookers, and this is my favorite! It's cheap, easy to use, and does its job well.
One of my favorite meal prep tips is to rock your crock pot! Get it working for you while you focus your energy on more important things.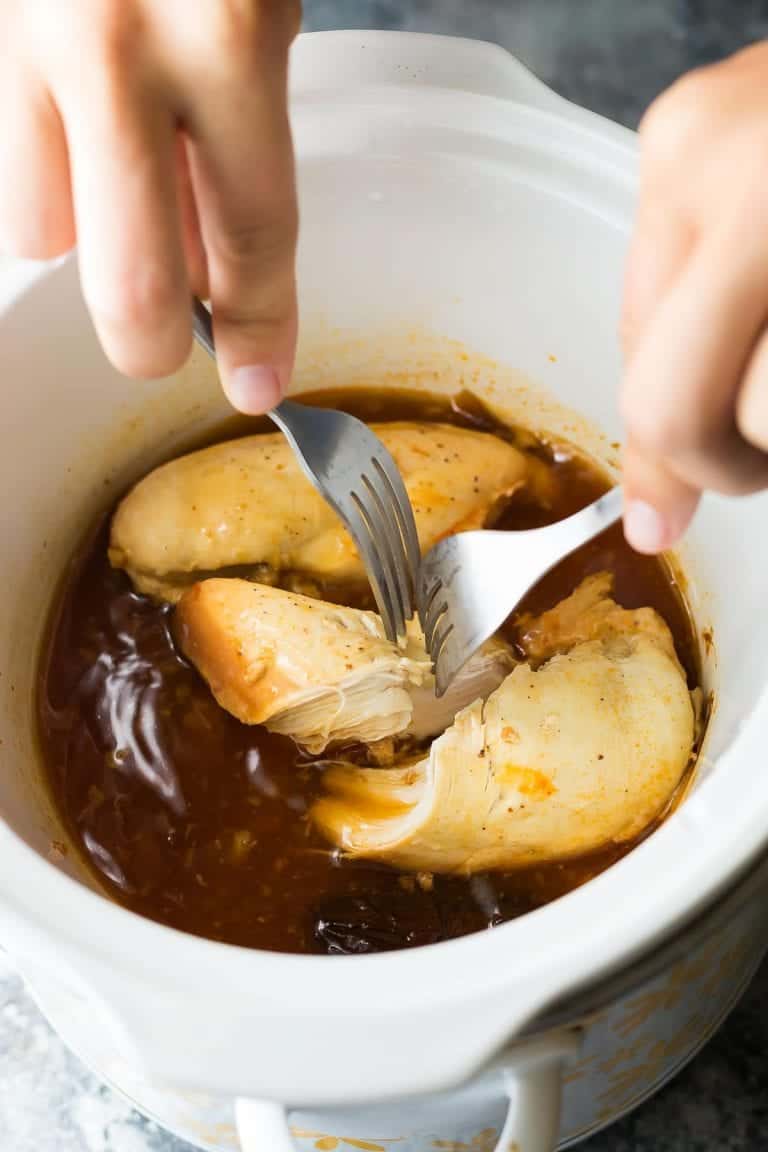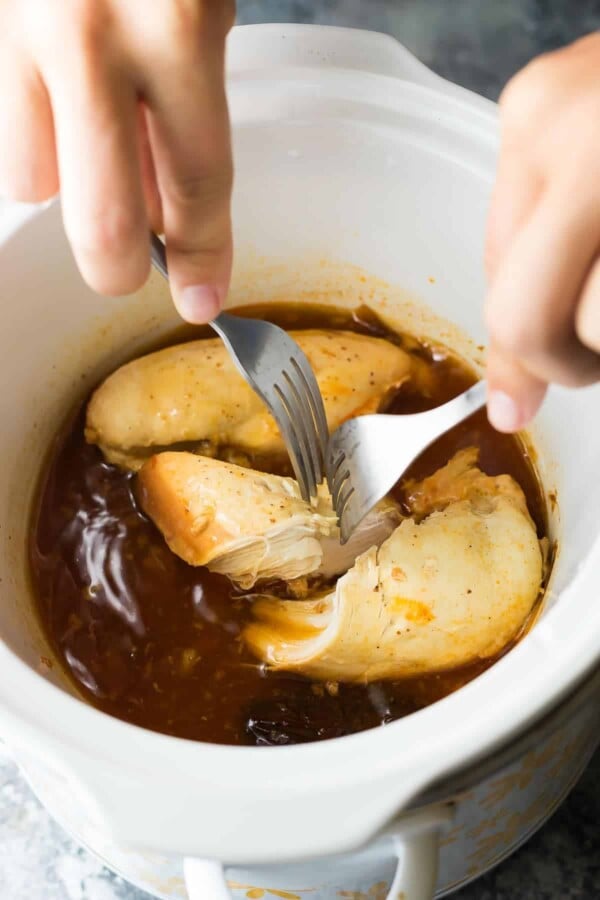 2.5 Quart Crock Pot
- I love this slow cooker for a smaller batch of chicken, and for half batches of basically all my slow cooker recipes. Which is really great if you are a smaller family!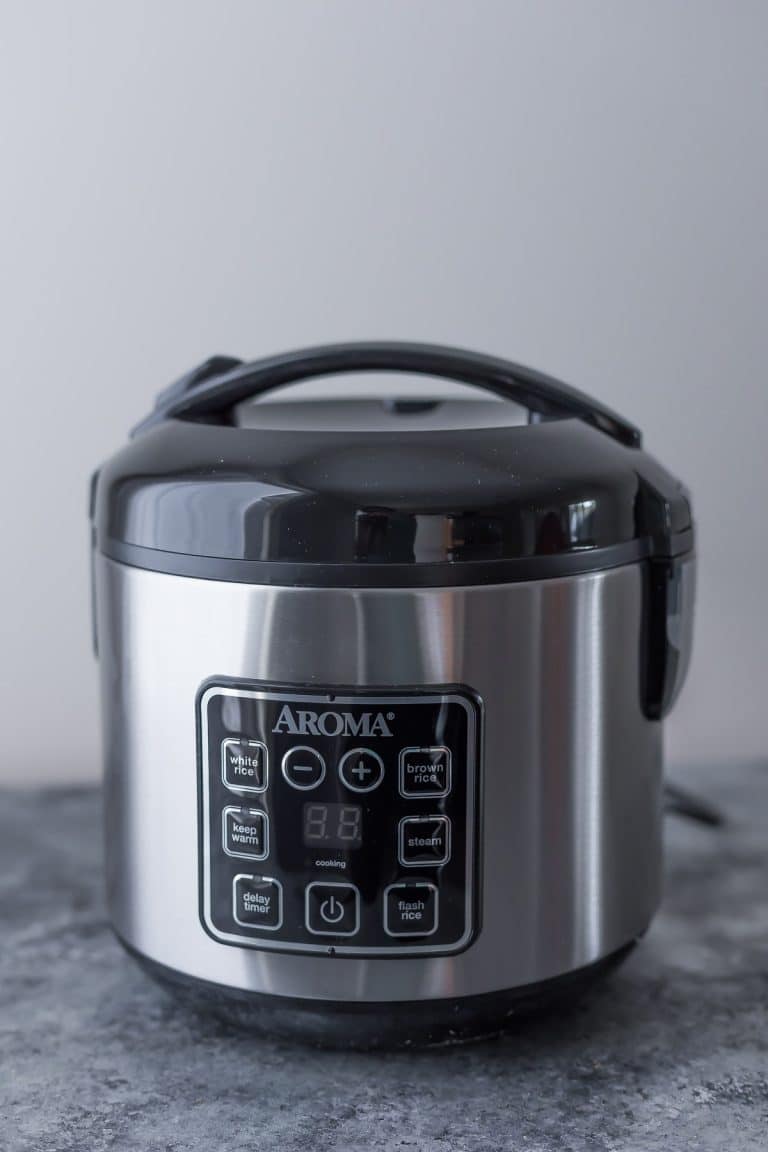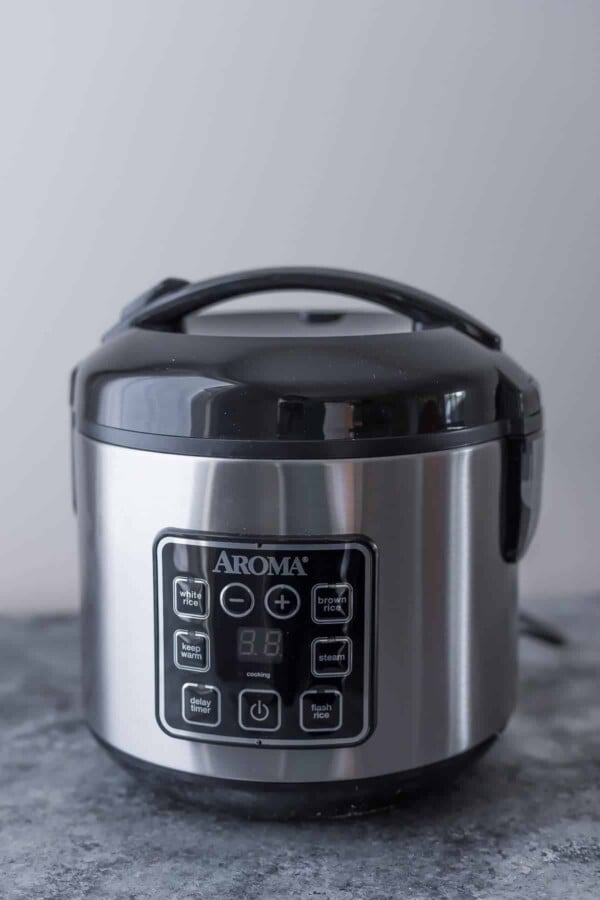 Rice Cooker
- I know, you can totally cook rice on the stove-top, but if you are like me, you get distracted, walk away and the rice boils over and then you have a big mess to clean up. With a rice cooker, you put your ingredients in, push 'start' and walk away. No more mental energy needed.
I use my rice cooker more than I ever thought I would and use it for other grains as well including quinoa.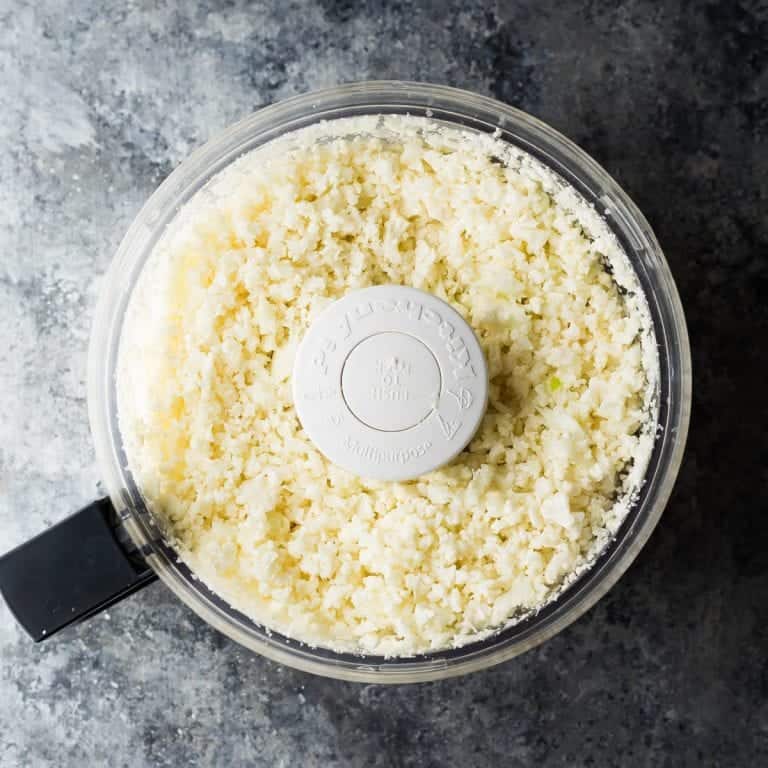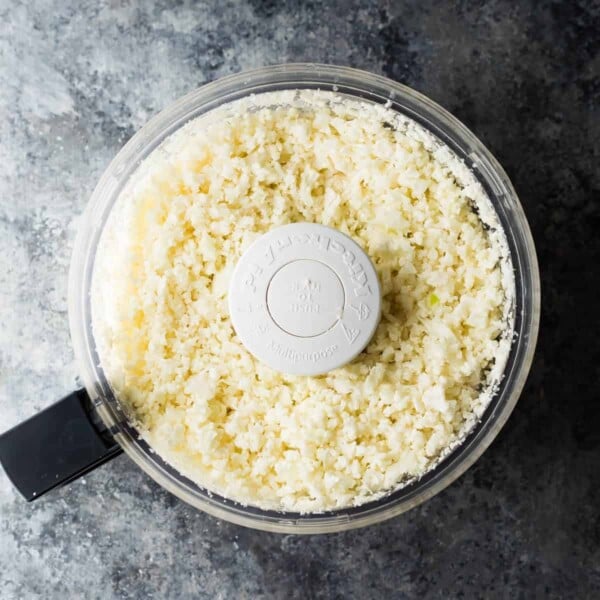 7 Cup Food Processor
- I use this all the time for making date-based energy bites (or bars), hummus, or cauliflower rice. It's a no bells & whistles model that does the job it needs to do.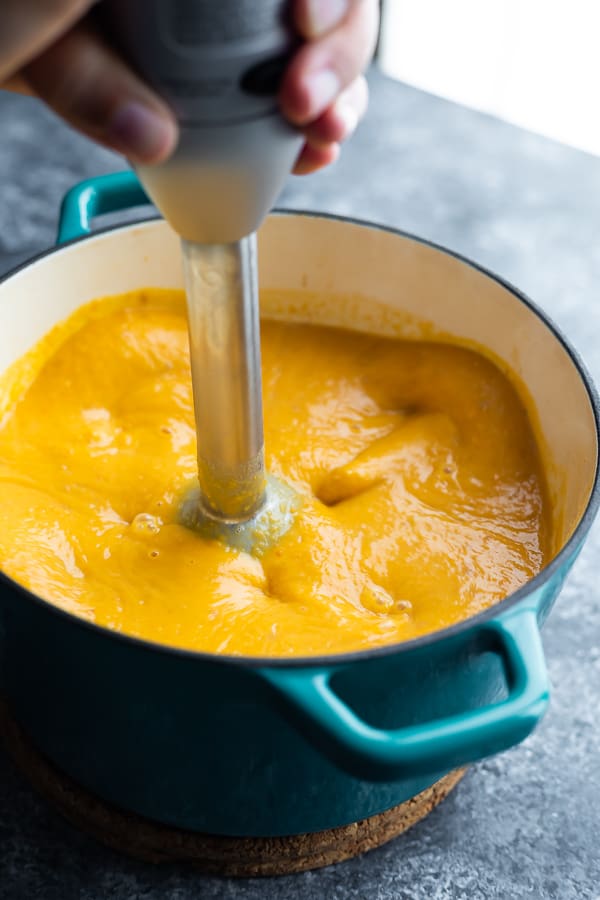 Immersion Blender
- this saves time and dishes when it comes to making blended soups- no more transferring hot soup to a stand blender!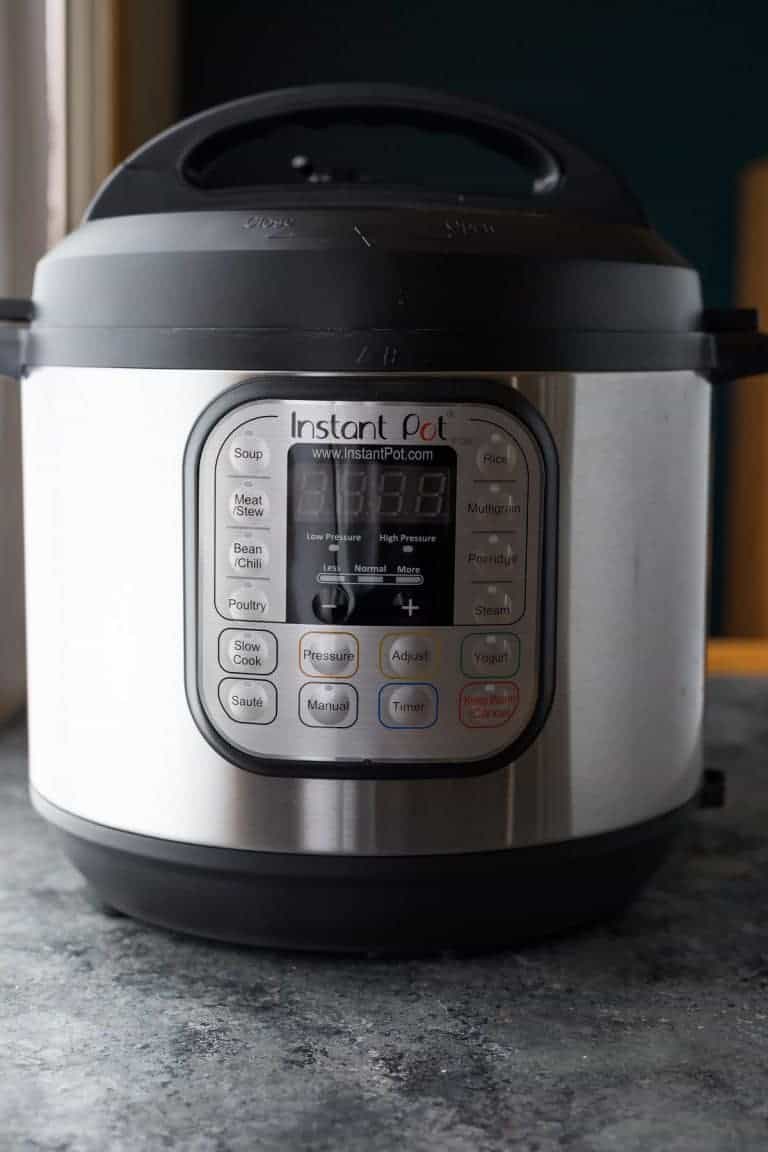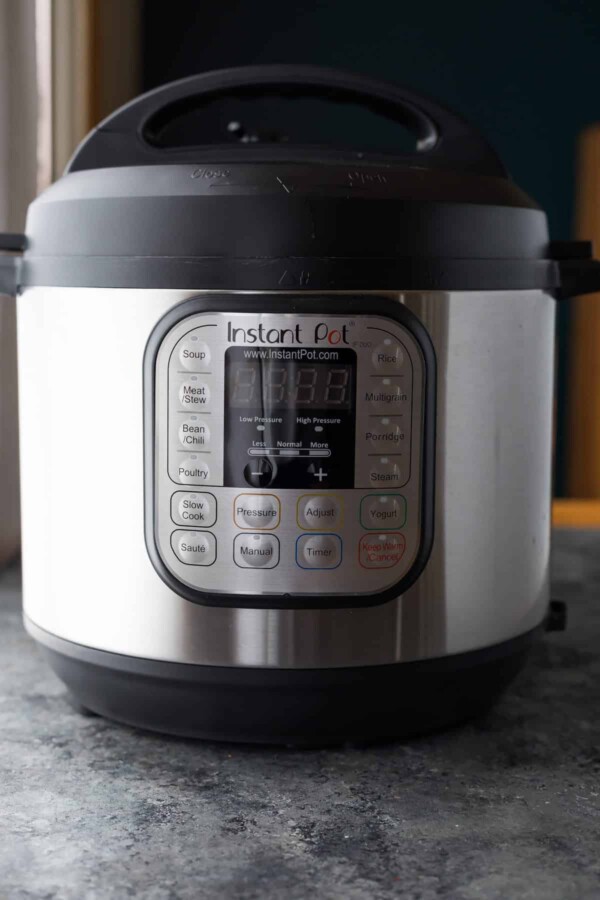 6 quart Instant Pot & 8 quart Instant Pot- Over the years I have fallen head over heels in love with my Instant Pot, and it is an absolute rockstar when it comes to meal prep. From basics like cooking chickpeas, to full meals like my Instant Pot Moroccan Lentils, it makes meal prep easy and efficient.
Chef's Knife- a good quality knife will make chopping vegetables or meat so much easier. Here's the one I own and love.
Kitchen Scale
- I use this to weigh out chicken (important to know how long to cook it), flour for baking, and more.
Cookie Scoop- Another kitchen gadget I thought I probably would never use...but I use it all the time! Mostly for scooping energy bites, but also for forming even-sized meatballs. I use the 1 tablespoon cookie scoop for energy bites and the 1.5 tablespoon cookie scoop for meatballs.


Those my favorite kitchen appliances and tools Do you have one that I missed? Let me know in the comments.
Take care,