Get your Instant Pot to do the hard work on Meal Prep Sunday with these 31 Healthy Instant Pot Recipes for Meal Prep! The pressure cooker will save you time by cooking your food quicker, and also has the benefit of freeing up your hands so that you can multitask in the kitchen.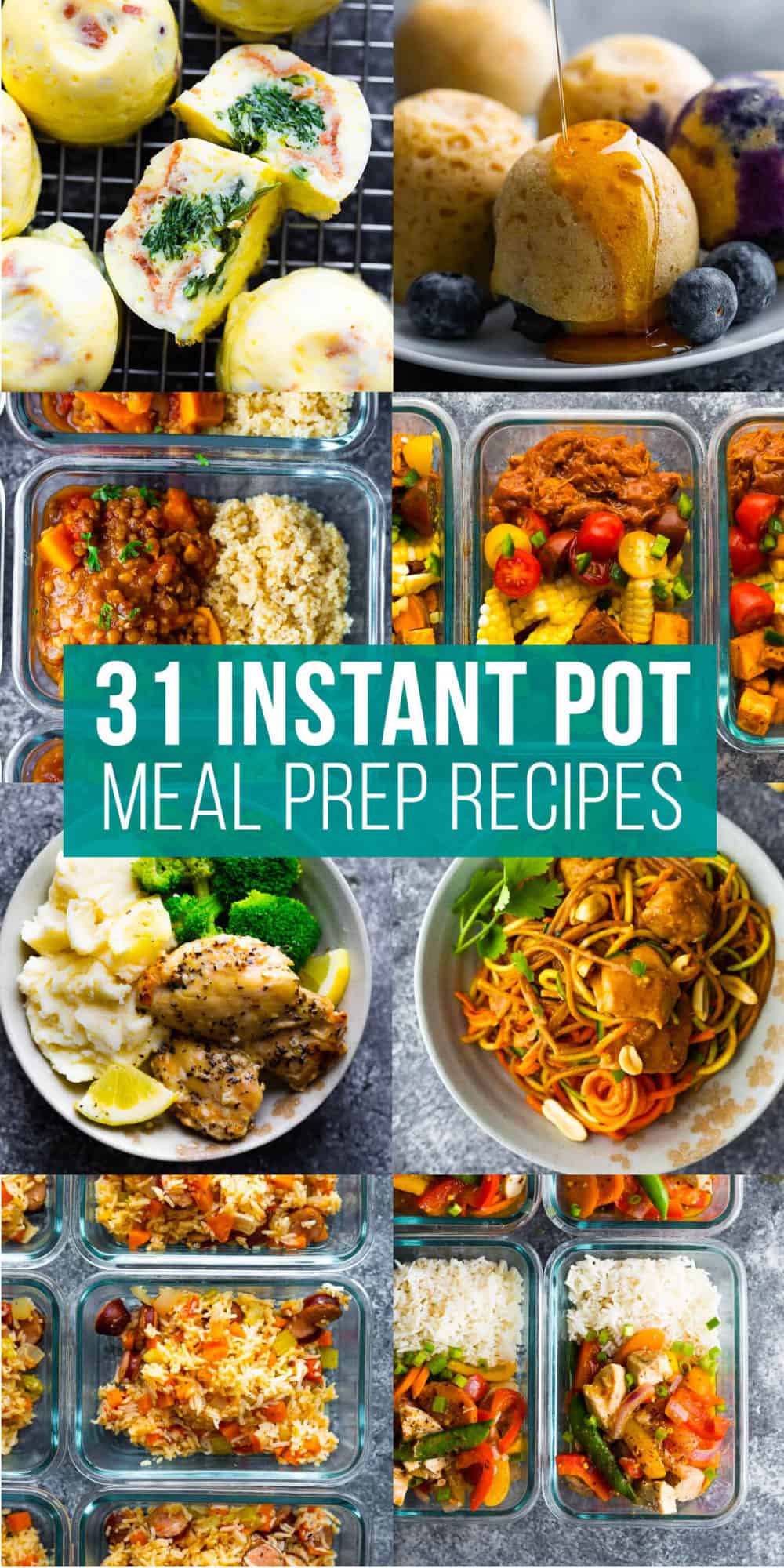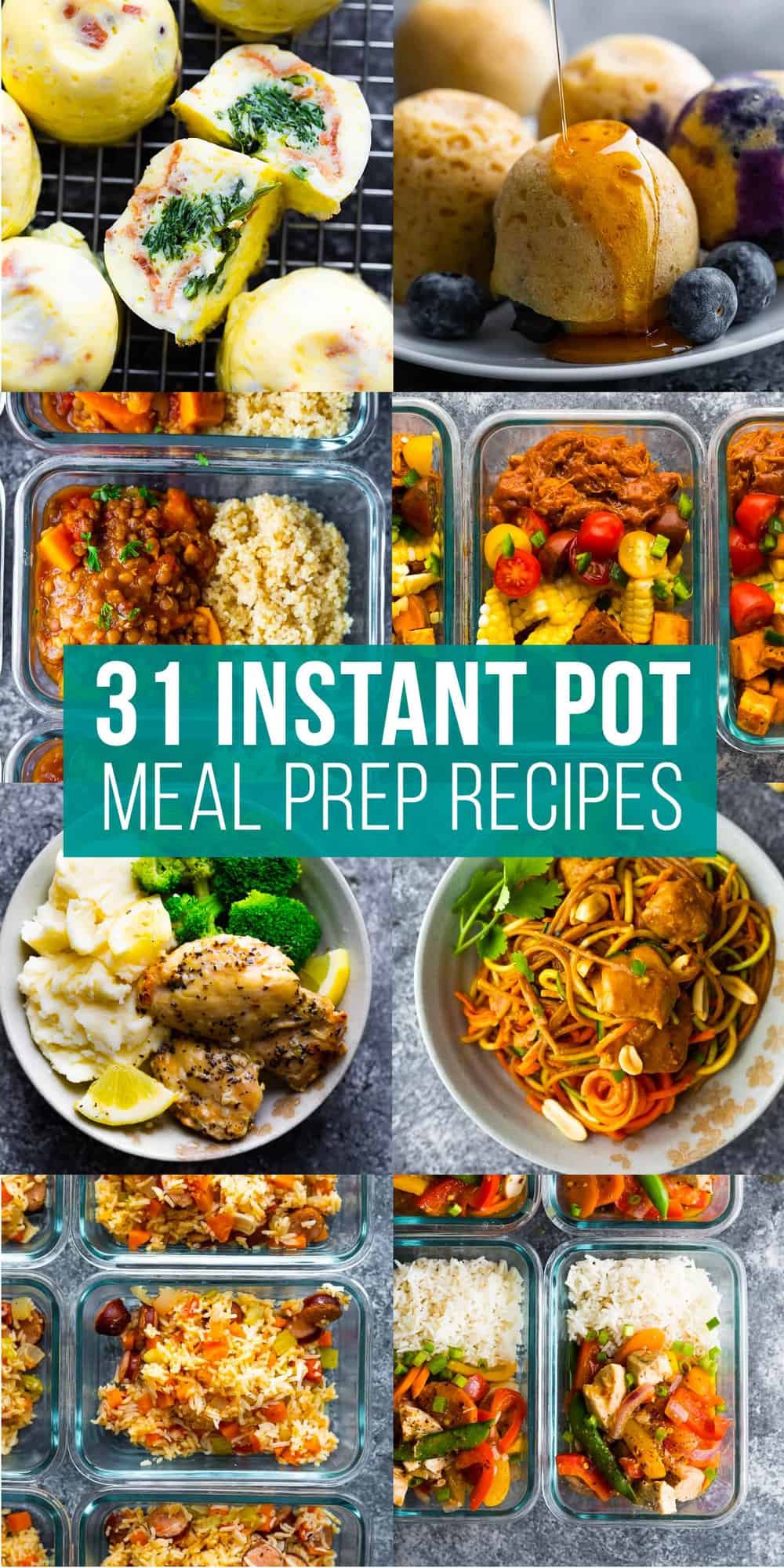 Friends, there was a time when I thought my Instant Pot was 'overrated' and was disappointed in it's inability to cook my food 'instantly'. It sat in my cupboard gathering dust for almost a year before I gave it another chance, and BOY am I glad I did!
The Instant Pot may not actually cook food 'instantly', but it is now my go-to hands-free device when it comes to cooking so many recipes these days. From steel cut oats to sweet potatoes to chicken breasts and so many more recipes, when it comes to the 'hands off' factor, the Instant Pot is where it's at.
Recipe video
Watch the video below to see four of my favorite Instant Pot meal prep recipes! They are simple to prepare, do not require sauteeing, and make for tasty lunches through the week. You can find more of my videos on my YouTube channel!
Today we're sharing more than 25 healthy meal prep Instant Pot recipes. Browse through the breakfast, chicken, pork, vegetarian and soup recipes.
And the best part is that these recipes can all work for meal prep. Pull up a chair and get inspired!
Breakfast recipes
It is not always the first thing I think of, but the Instant Pot is perfect for cooking healthy breakfast recipes. These breakfast recipes can be cooked ahead, making your morning go so smoothly.
Chicken recipes
I love cooking chicken in the Instant Pot because it comes out perfectly juicy each time! Whether you enjoy these recipes for lunch or for dinner, they are going to be healthy and delicious.
Pork recipes
The Instant Pot is a great way to cook tough cuts of meat, but can also be used for sausage-based recipes. Here are some easy meal prep recipes for lunches or dinners that use pork as the protein.
Vegetarian ideas
There are so many delicious vegetarian options that you can cook in your Instant Pot! From curries to chili and everything in between, these vegetarian Instant Pot recipes all look delicious.
Soups, stews & chili
There is pretty much nothing easier than soups and stews to cook in your Instant Pot! Here are delicious Instant pot soups and stews to warm you up this winter.