How to meal plan- 10 tips on how to get started, how to plan for busy weeks, and how to write a plan quickly and efficiently! Includes a free template and how to video sharing my meal planning process.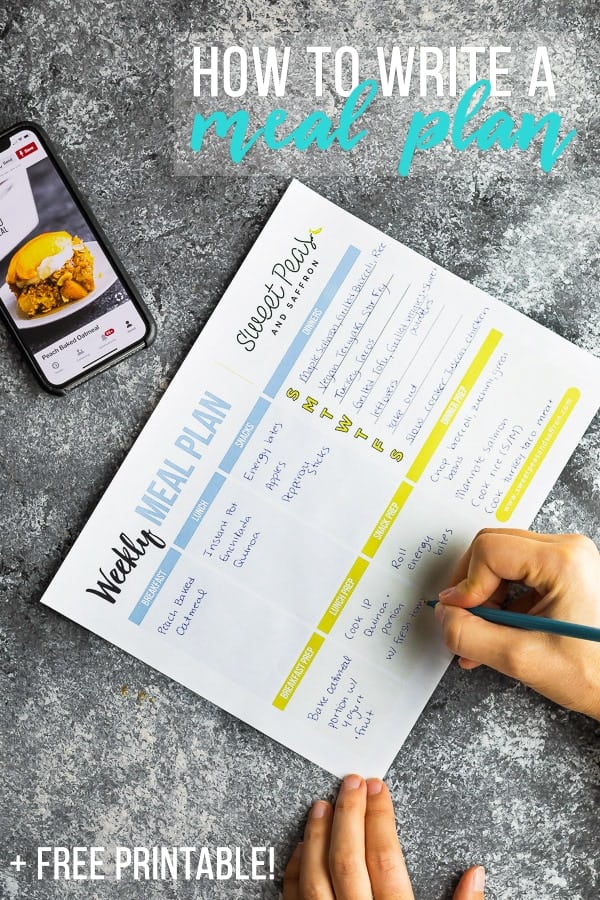 Sometimes, deciding what to cook for dinner is half the battle!
I used to spend 15-20 minutes at 5-pm, madly Googling recipes, trying to figure out what to make with what I had in the fridge. It was stressful, and often ended up taking me so much longer to cook than it would have otherwise.
These days, I take those 15-20 minutes and spend them at the start of the week, writing down our meals for the week.
Even if you don't prep your meals ahead, having a meal plan in place is an easy way to get organized in the kitchen!
Why you need a meal plan
reduces your 'what to cook for dinner' stress
makes you more efficient in the kitchen
keeps you on track with healthy eating
saves you money at the grocery store since you are buying just what you'll need
Watch the video below to see my process for writing out a game plan for our meals. It's so easy! You can find more of my recipe videos on my YouTube channel, or on Facebook.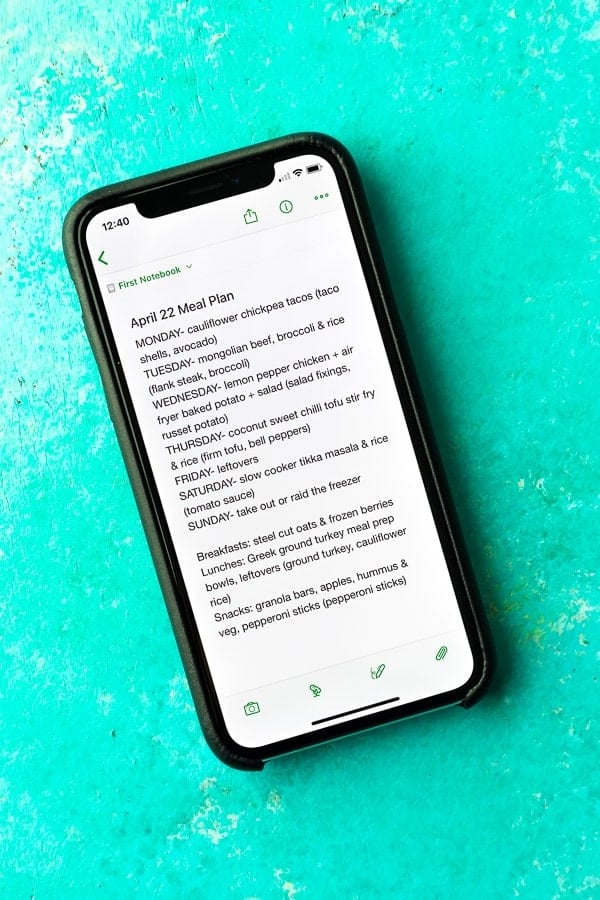 How to meal plan
Writing a meal plan is going to look different for each individual. For me, I like to plan a week's worth of meals ahead so that I only have to do one grocery shop.
I write out our meals but that doesn't mean I 100% stick to my plan...some nights I just don't feel like eating what was on the plan and I will repurpose the ingredients for a different recipe, swap it for a freezer meal, or we might order in.
But on busy nights when I'm feeling overwhelmed, I refer to my plan and it gives me peace of mind. It's one less thing for me to worry about.
Here is my process for writing out our weekly meals:
It can seem daunting if you consider all meals for the week, so instead, I focus on each meal one by one.
I start by writing out our dinners, since we eat something different each night.
Next, I add in breakfast and lunches. We often eat the same thing 3-4 days in a row for breakfast and lunch, so they are easier to fill in.
And last but not least, I pick some healthy snacks.
Template
If you like to write things down on paper, you'll love my (meal prep-friendly) meal plan template!
I'm not really a paper kind of gal, and I actually write my plan in an app called Evernote.
Here's a post with 5 Free Meal Planning Apps that I use, in case you're interested!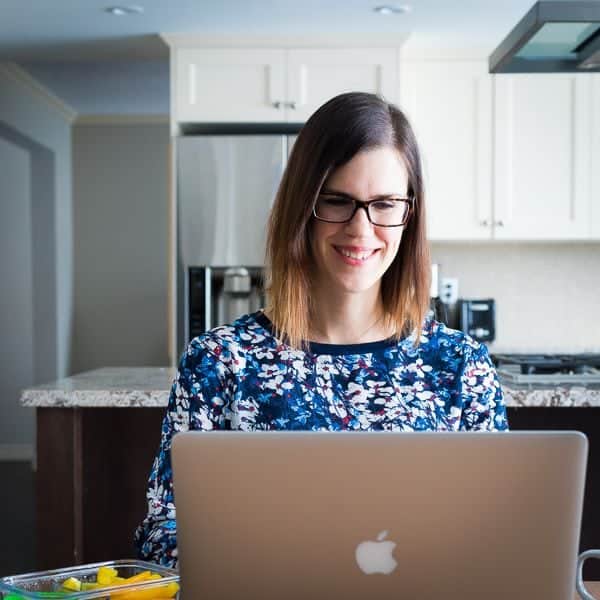 Where to start with picking meals?
Sometimes I can get stuck with planning our meals. Here's how I decide what to put on my plan:
Take stock- The first thing I do is check my fridge and take stock of what is left over. I plan a few meals early on in the week around those items. You can also check out the freezer in case you have any frozen protein or meals that need to be used up.
Check what's on sale– I mostly check out proteins and stock up on chicken thighs or chicken breasts, pork tenderloin or salmon. But costly produce like berries are also great to price out. I will use these as the starting point for deciding on meals.
Write out theme days- Meatless Monday, Taco Tuesday, Stir Fry Wednesday, Pasta Thursday, Pizza Friday, Slow Cooker Saturday, Leftovers Sunday. You get the idea. This is a great way to get the ball rolling if you can't think of anything.
Check my inspiration boards- aka Pinterest. I have a LOT of Pinterest boards filled with meal prep ideas, and they are my go-to's when it comes to planning out my meals for the week. Come and check out all my boards!
Remember which items will go off! I plan for non-frozen seafood early in the week. Berries are best consumed within 3-4 days of purchase. And our small family always has leftovers so I build that into our plan either as lunches, or as a leftovers for dinner day.
Consider which days I'm not going to want to cook- I hate cooking on Fridays and am really uninspired on the weekends. I try to keep these meals as easy as possible: plan for leftovers or plan to order in!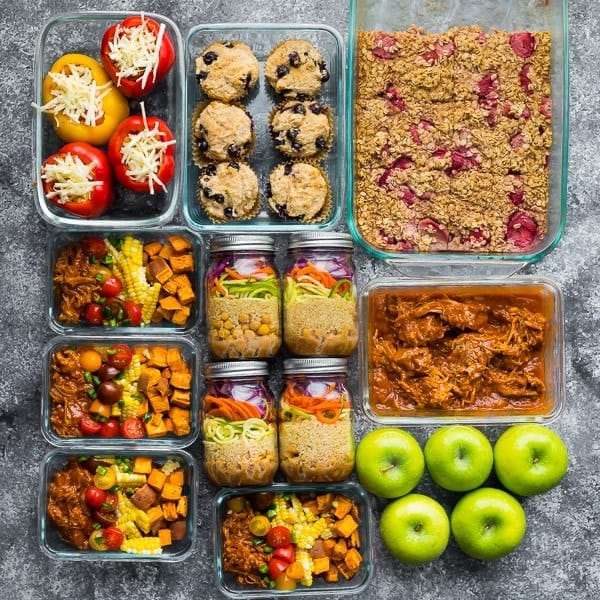 Tips for busy weeks
Some weeks are extra tough to write out a plan. Here are some tips for how to meal plan during busy weeks:
7- Plan for leftovers- you can make a big batch of something and enjoy for multiple nights, or repurpose for multiple meals.
8- Raid the freezer- this is where meal prep can really be helpful! Stocking up on freezer marinades, soups, stews, freezer slow cooker recipes etc can really help out on those busy weeks.
9- Keep breakfasts, lunches & snacks simple- eating the same thing for these meals all week will make your planning much simpler.
10- Use dependable recipes- sticking to a core set of recipes that you know well and are dependable is also smart for busy weeks.


Those are my tips for how to meal plan.
Did I miss anything? What is your process for writing out a plan for your meals? I hope you share it with us in the comments!
XO


Looking for more? Check out:
Or check out some meal plans on my site: