Sharing three important things I do even when I don't have time to meal prep. These tips will help you start the week off organized and ready for meals.
You guys know I love my meal prep, but what you might not realize is that I don't always get it done.
Ever since baby #2 arrived (he's actually a year and a half now), meal prep is hit or miss with me. I shared My Weekly Meal Prep Routine, and how I do squeeze meal prep into small pockets of time here and there. On occasion I don't even get that far.
Today I'm sharing three important things I do each and every week, regardless of if I have time to meal prep.
These three tasks are simple, but make a world of difference heading into the week.
Let's discuss!
Don't forget to pin this post to save it for later!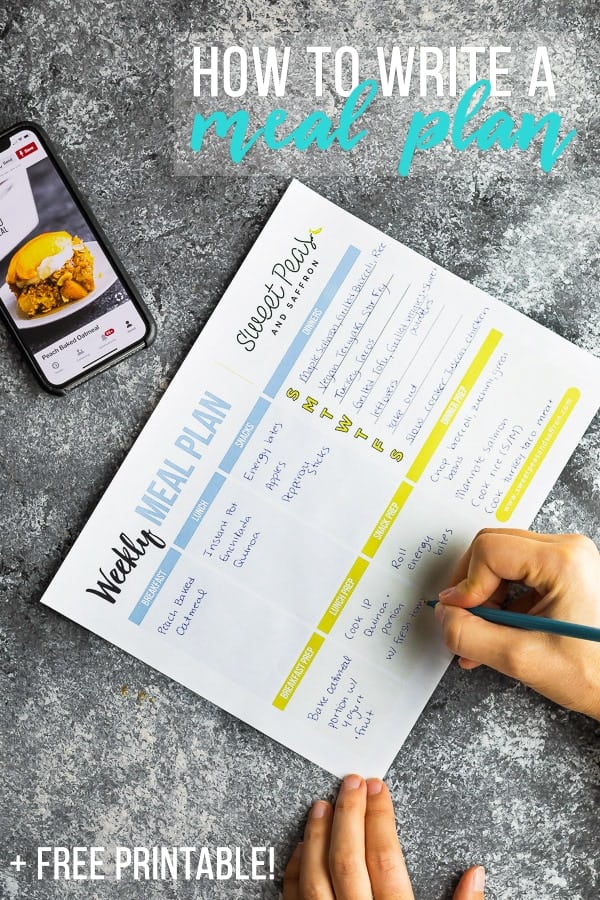 1. Make a meal plan
I have said this before, and I'll say it again: writing a meal plan is even more important than prepping your meals.
If you have a plan, you won't waste your time Googling recipes at 5 pm. You will have all the ingredients you need in your fridge.
You don't have to stick to the plan, but on crazy nights, you will be so glad that you have a plan.
Want to write a meal plan? Check out this post (and grab your free printable template while you're there!)
How I write a meal plan
first I write out dinners (always something different, and I leave Fridays for leftovers or pizza)
then I fill in our lunches (often leftovers or pulled from the freezer)
I add in breakfasts and snacks last (they are almost always repetitive)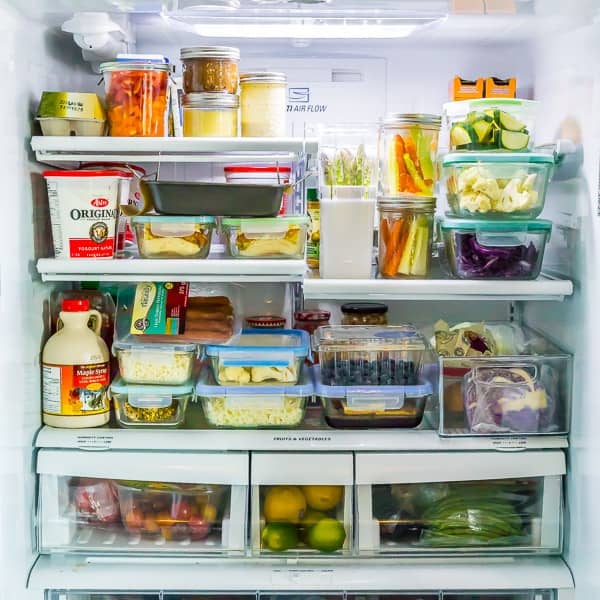 2. Clean out the fridge
I have the best of plans, but sometimes I don't stick to my meal plan, meaning fruits or veggies I've purchased aren't used.
On Sunday before I pick up our grocery order here's what I do:
pull out all the veggies, and assess what I have
wipe down the surfaces, compost any old herbs or veggies that are past the point of return
put all veggies that need to be used up in a 'use me first' bin
If I have time, I will chop, spiralize or even roast up the veggies that need to be used up. But when I don't have time, even just taking note that they are there and making a plan for them is helpful in preventing food waste.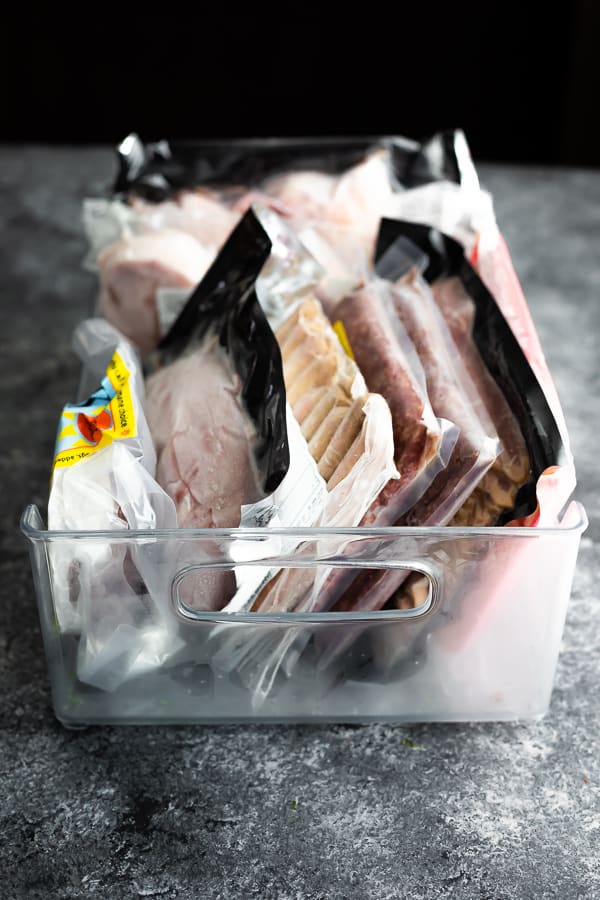 3. Thaw out proteins
I am the worst at remembering to thaw meat. On Sunday, I check the meal plan and pull out proteins I need for the first two days. At least that means Monday and Tuesday won't have any last-minute thawing sessions.
PRO LEVEL- place meats in a specific bin on the bottom of your fridge so the juices don't leak on your fridge. Thanks Meal Plan Addict for teaching me this tip!


That's it. Altogether these three things take 30 minutes- 1 hour, and make a WORLD of difference.
So next time you find yourself struggling to get your prep in, don't give up! I've been there. Try doing these three things, and report back to me.
Did you feel more organized and less stressed, even without meal prepping?
XO