This list of pantry staples for meal prep will ensure you never run out of an important ingredient in the middle of a recipe.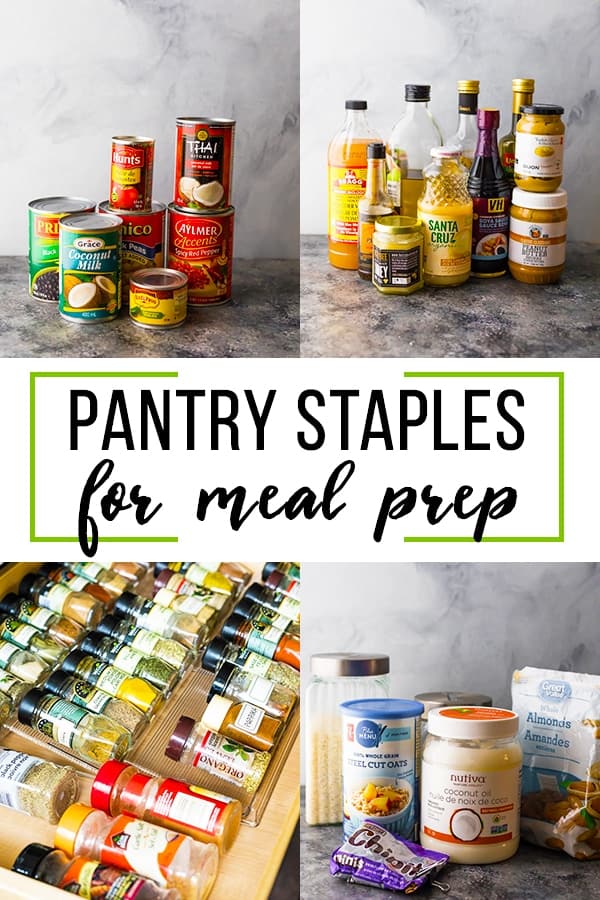 I've been asked a few times for a list of pantry staples that I have on hand, and so today I'm doing just that! Let's talk pantry staples!
Don't forget to pin this post to save it for later!
Keeping a stocked pantry
makes you more efficient in the kitchen- no one wants to have to run to the store mid-recipe to grab an item!
can save you money; stocking up on these items while they are on sale is smart, especially when you use them as often as I do!
makes it easy to throw together a meal in a pinch
I'm sharing a very basic list of ingredients that I keep in my kitchen. These are the basic ingredients that I use all the time.
They are basic, versatile, and (for the most part) cheap...and if I were starting my kitchen over from scratch, I'd run out and buy every item on this list.
you might also like these Pantry Organization Ideas!
Pantry staples for meal prep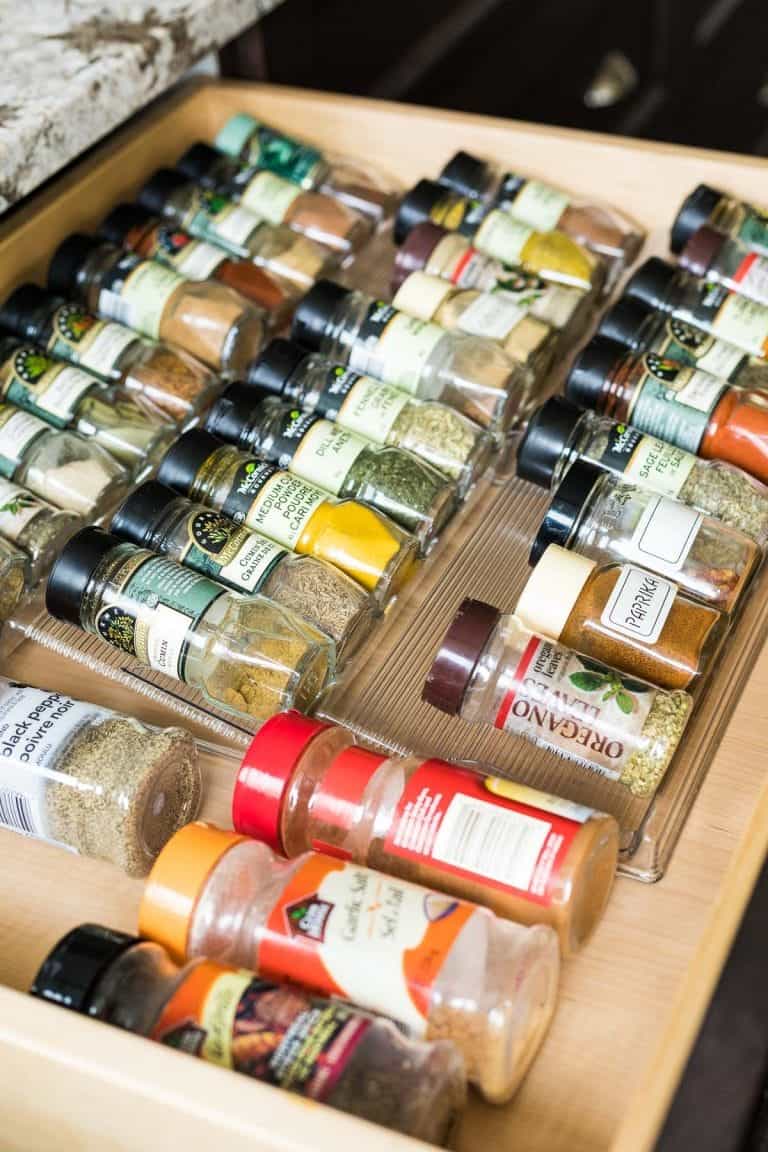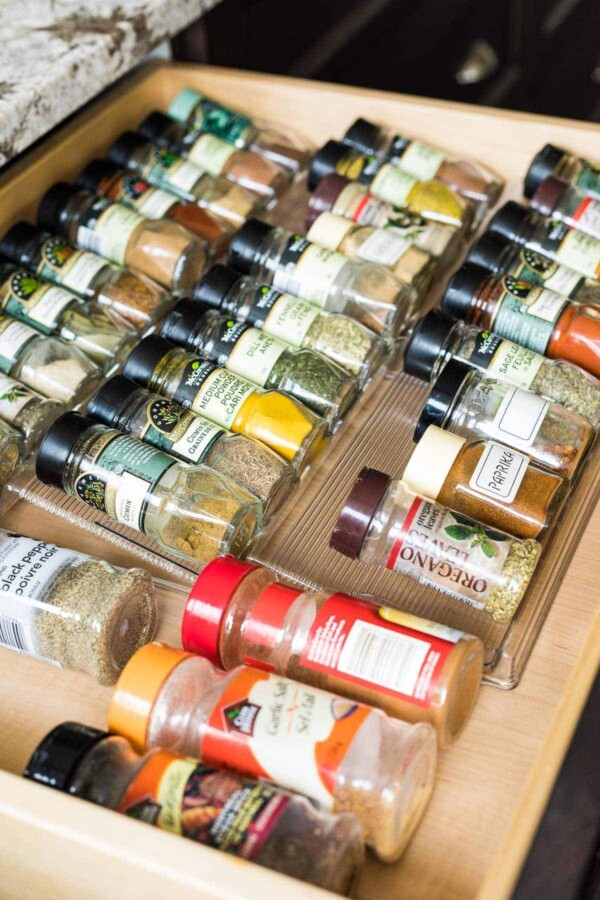 spices
I have a lot more spices than this in my spice drawer, but these are the ones I find myself constantly restocking. Since spices are pricey, it's best to start with the basics and add others in as you need them!
salt
pepper
onion powder
garlic powder
cinnamon
cumin
chili powder
ground coriander
oregano
basil
cayenne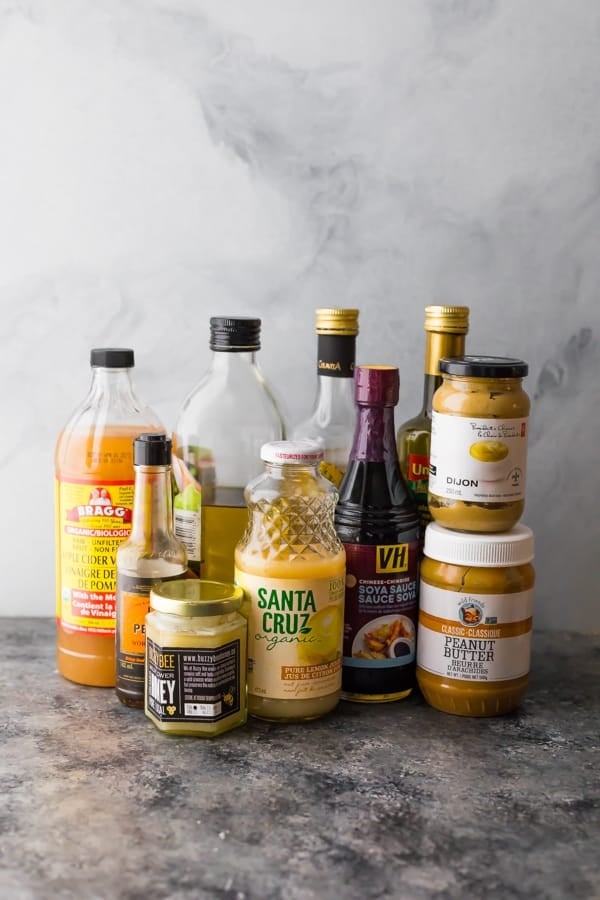 oils, vinegars, sauces
While you can go crazy and buy a TON of sauces, I keep it pretty simple. I use these oils, vinegars and sauces for salad dressings, cooking food, making sauces, making energy bites & granola bars, and even for drinks!
olive oil
coconut oil
white wine vinegar
balsamic vinegar
apple cider vinegar
reduced sodium soy sauce
sesame oil
worcestershire sauce
dijon mustard
honey
maple syrup
natural peanut butter
organic lemon juice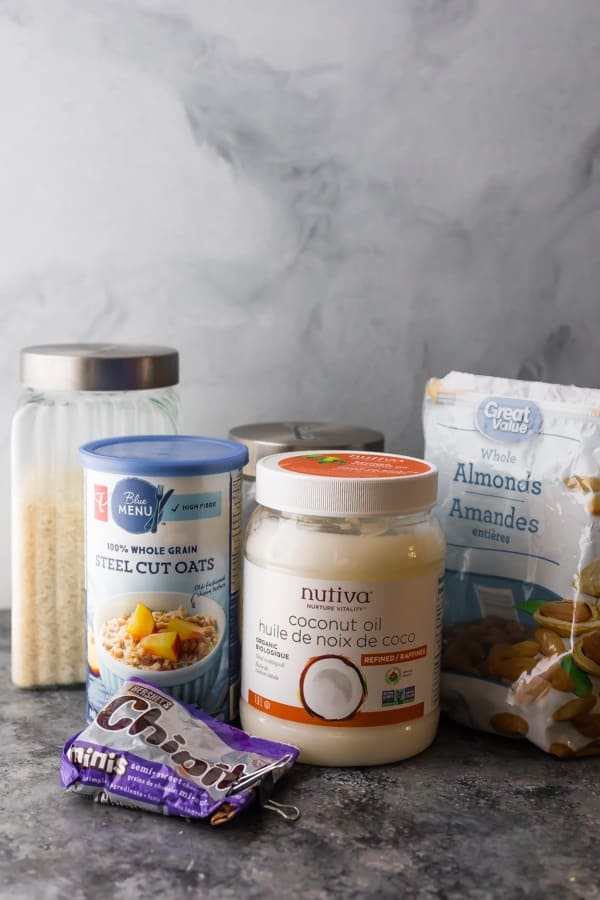 pantry
I've left out most baking basics because I don't actually bake all that often. These are the ingredients that build the base of a lot of my meal prep recipes, including grain bowls, oatmeal and granola bars/energy bites.
quinoa
basmati rice
pasta (whole wheat spaghetti, rotini)
rolled oats
steel cut oats
bread crumbs/panko
almonds
dried cranberries
mini chocolate chips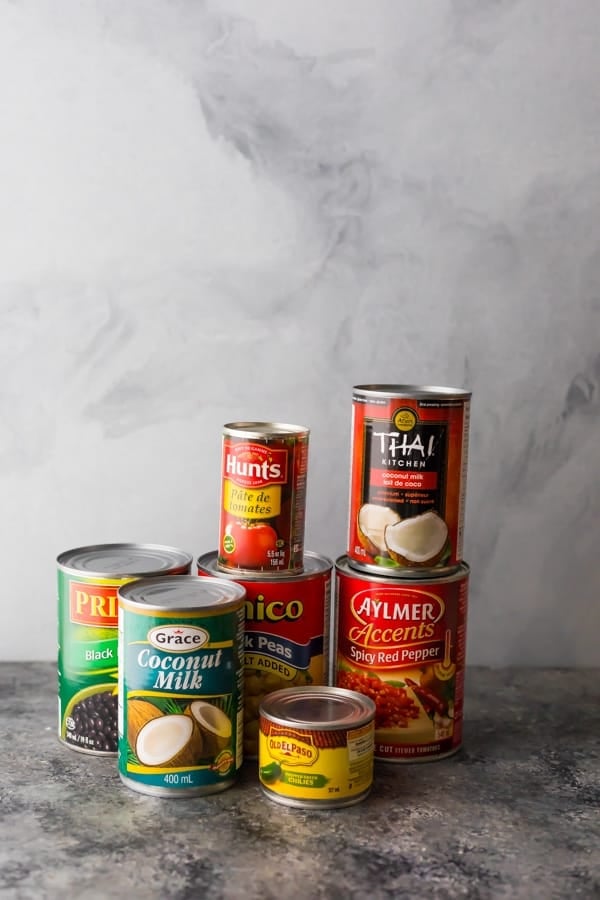 canned goods
While I have a lot of cans in my cupboard, it's actually pretty repetitive! These are the canned goods that I reach for time and time again. They are perfect for adding to soups, freezer meals, casseroles and more.
corn kernels
black beans
chickpeas
full fat coconut milk
diced tomatoes
green chiles
tomato paste
tomato sauce
other
I always have several cartons of these and stock up when they're on sale.
almond milk
chicken stock
Looking for more? Check out: