59 delicious vegan meal prep recipes that will have you covered for convenient plant-based breakfasts, lunches, dinners and snacks! These recipes are easy to prepare ahead for the week, and are packed with protein to leave you feeling full. 

Updated 11/28 with several new vegan meal prep recipes!
Hello my lovely meal prepping friends!  We are fresh off another Lunch Prep Challenge, and I always learn so much about you all. Including the fact that many of you are vegan!
This time around, our challenge was *fairly* easily veganized, but that wasn't the case the first time around.  It made me realize that finding good vegan meal prep recipes can be a challenge.
In fact, entering 'vegan meal prep recipes' into Google brings up very few good matches.  So even though I'm not vegan, I'm here to help you out!
Actually a lot of my recipes are vegan-friendly, although I do often use honey.  I have found that swapping honey with maple syrup is virtually indistinguishable in flavor.
I'm sharing several of my own recipes with you today, as well as several favorites that I've found around the web.  Please share your favorite vegan meal prep recipes or favorite vegan meal prep recipes tip in the comments below…let's get the conversation started!
Vegan breakfast meal prep recipes: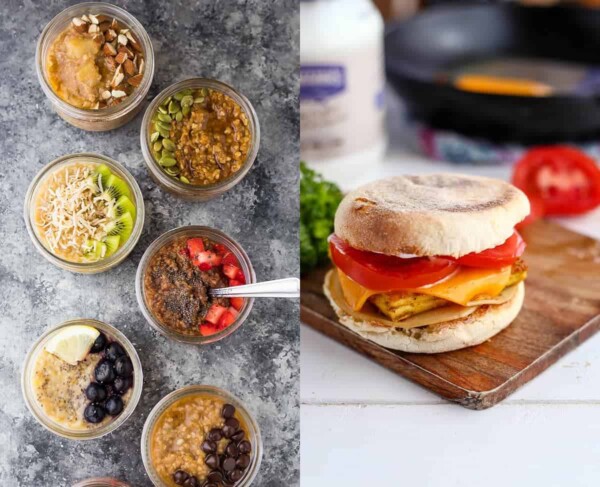 1. 7 Steel Cut Oats Recipes from Sweet Peas & Saffron // 2. Vegan Drive Thru Breakfast Sandwiches from I Love Vegan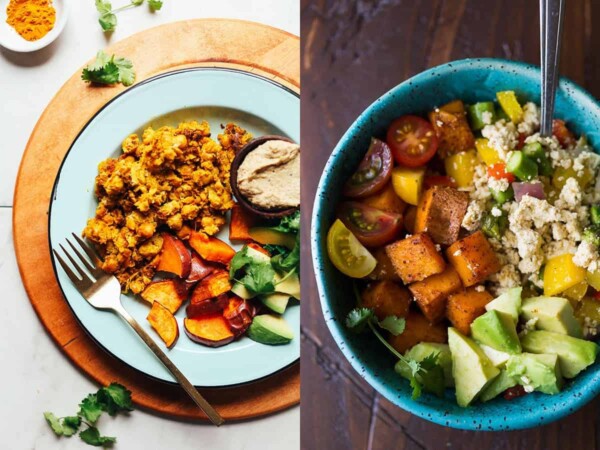 3. Fluffy Chickpea Scramble from Minimalist Baker // 4. Tofu Scramble & Breakfast Sweet Potatoes from Sweet Peas & Saffron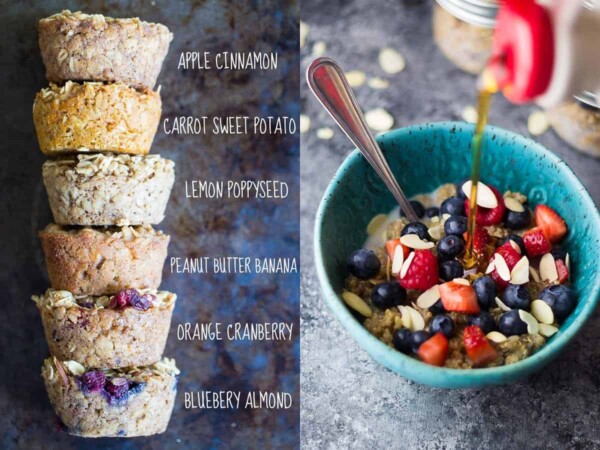 5. Baked Oatmeal Cups 6 Ways from She Likes Food // 6. Berry Almond Breakfast Quinoa from Sweet Peas & Saffron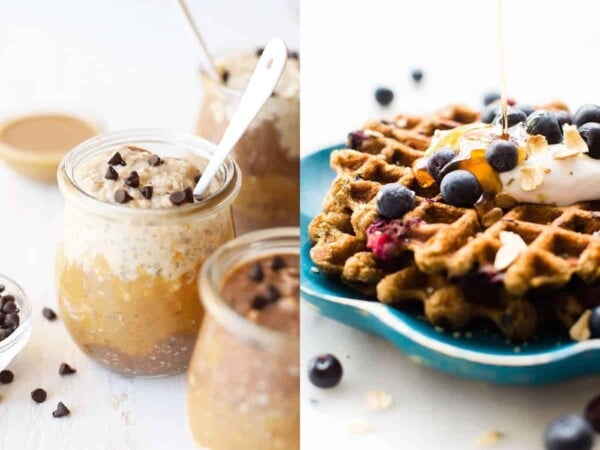 7. Vegan Peanut Butter Cup Overnight Oats from Fit Foodie Finds // 8. Blueberry Oat Flour Waffles from Feasting on Fruit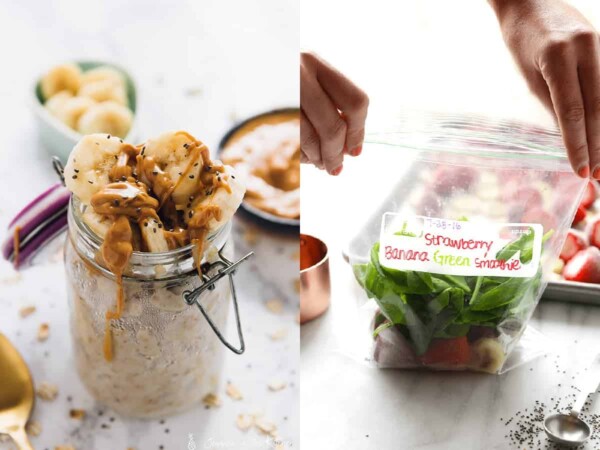 9. Peanut Butter Banana Overnight Oats from Jessica in the Kitchen // 10. Meal Prep Strawberry Banana Green Smoothie from Fit Foodie Finds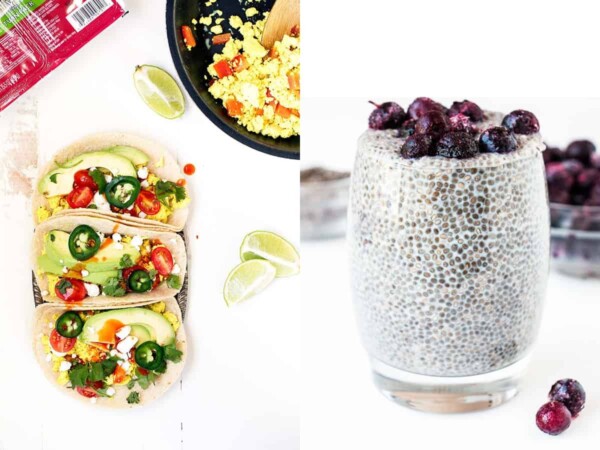 11. Scrambled Tofu Breakfast Tacos from Ambitious Kitchen // 12. Vanilla Blueberry Chia Pudding from Baking Ginger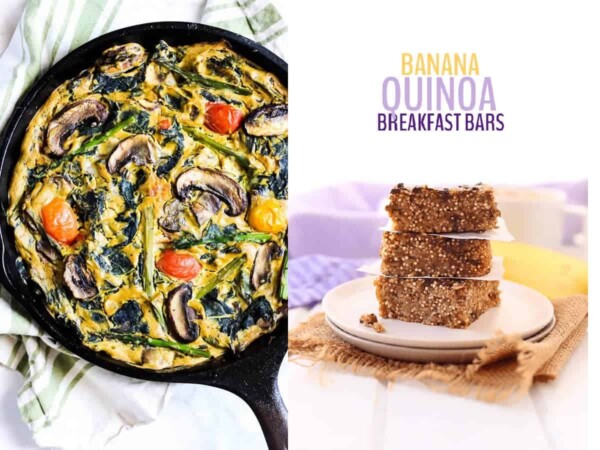 13. Asparagus & Mushroom Vegan Quiche from Emilie Eats // 14. Banana Quinoa Breakfast Bars from The Healthy Maven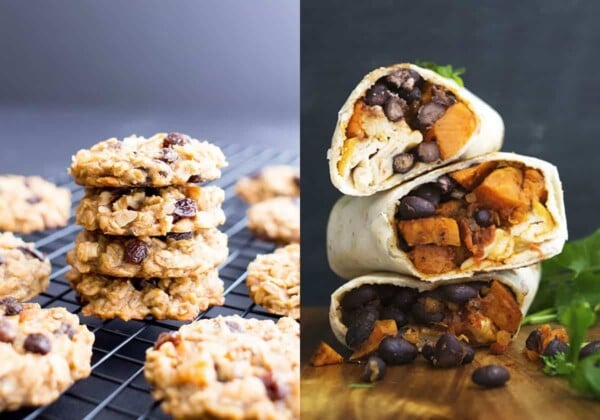 15. Vegan Peanut Butter Banana Breakfast Cookies from Beaming Baker // 16. Sweet Potato Black Bean Burritos from The Hungry Waitress
Vegan Lunch & Dinner Meal Prep Recipes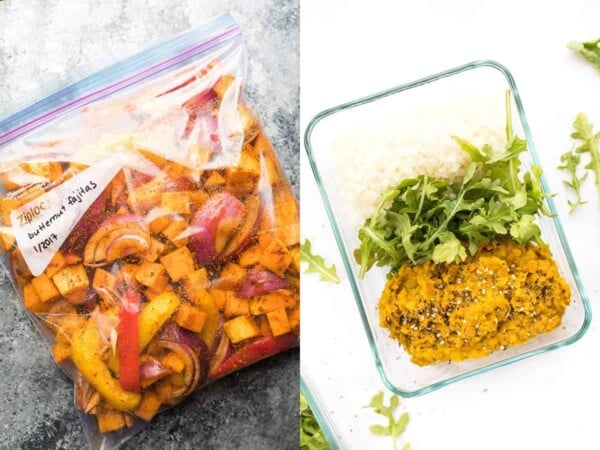 1. Make Ahead Butternut Squash Chickpea Fajitas from Sweet Peas & Saffron // 2. Easy Vegan Red Lentil Dal from Simply Quinoa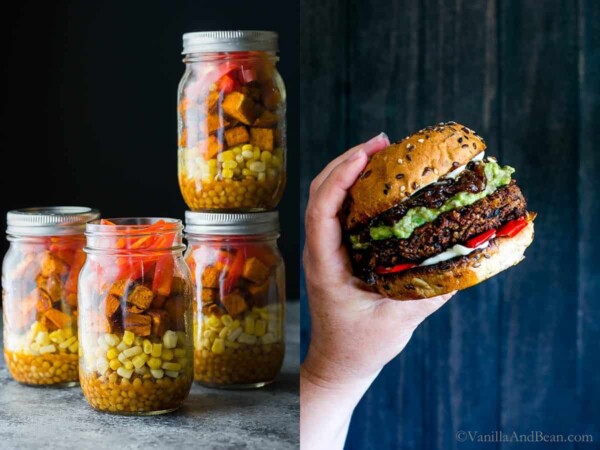 3. Southwestern Sweet Potato Lentil Jar Salads from Sweet Peas & Saffron (replace honey with maple syrup) // 4. Black Bean Walnut Burgers with Saucy Sweet Onions from Vanilla and Bean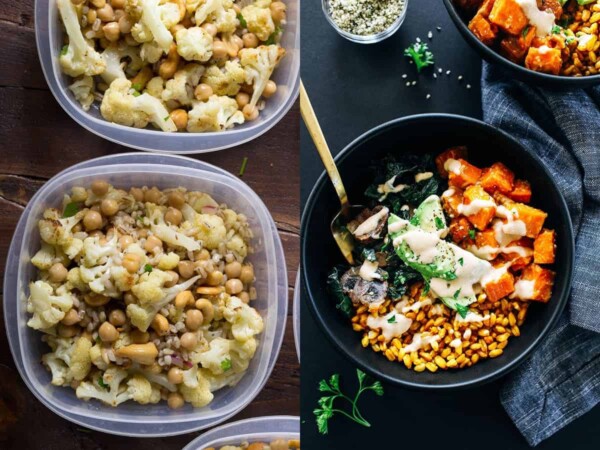 5. Cauliflower Cashew Lunch Bowls from Sweet Peas & Saffron (swap honey for maple syrup) // 6. Miso Glazed Sweet Potato Bowls from Making Thyme For Health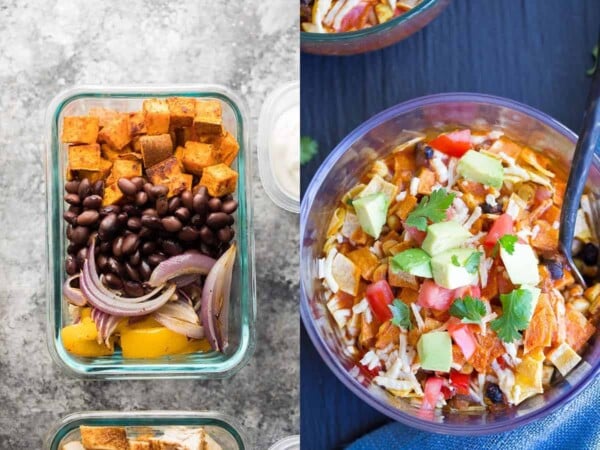 7. Sweet Potato Black Bean Burrito Bowls from Sweet Peas & Saffron // 8. Make Ahead Enchilada Lunch Bowls from She Likes Food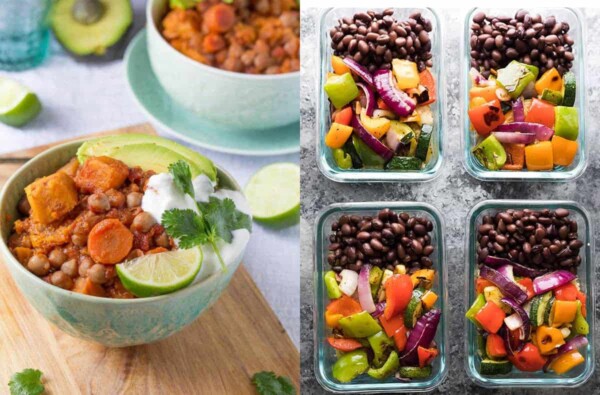 9. Slow Cooker Sweet Potato Chickpea Chili with Lime from Sweet Peas & Saffron // 10. NEW: Grilled Veggie & Black Bean Meal Prep Bowls (replace honey with maple syrup)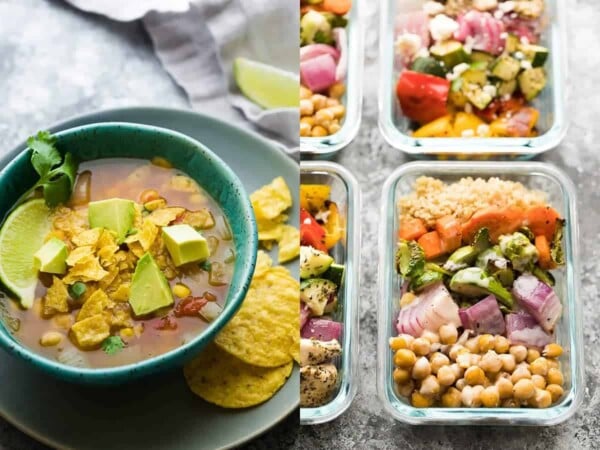 11. NEW: Slow Cooker Chickpea Tortilla Soup (Freezer to Crock Pot) // 12. NEW: Chickpea Buddha Bowls from Sweet Peas & Saffron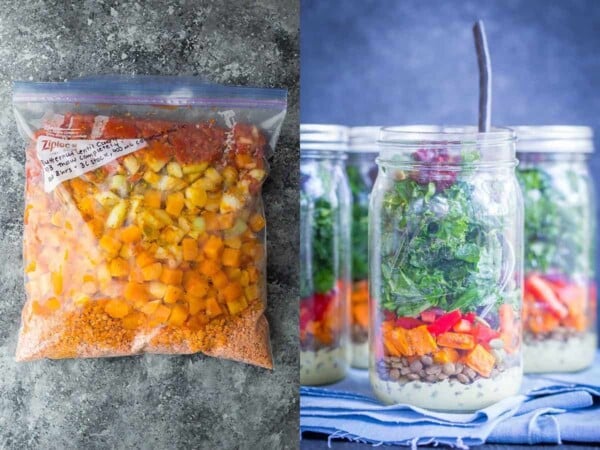 13. NEW: Butternut Squash Lentil Curry (Freezer Slow Cooker) from Sweet Peas & Saffron // 14. Sweet Potato, Lentil & Kale Meal Prep Salads from She Likes Food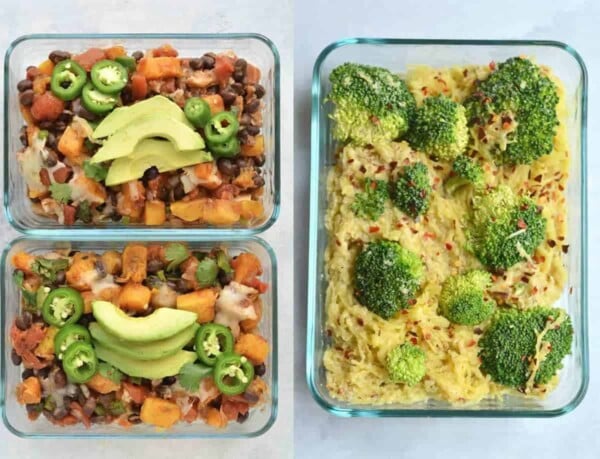 15. Vegan Butternut Squash Casserole Meal Prep from Meal Prep on Fleek // 16. Vegan 'Cheesy' Spaghetti Squash Meal Prep from Meal Prep on Fleek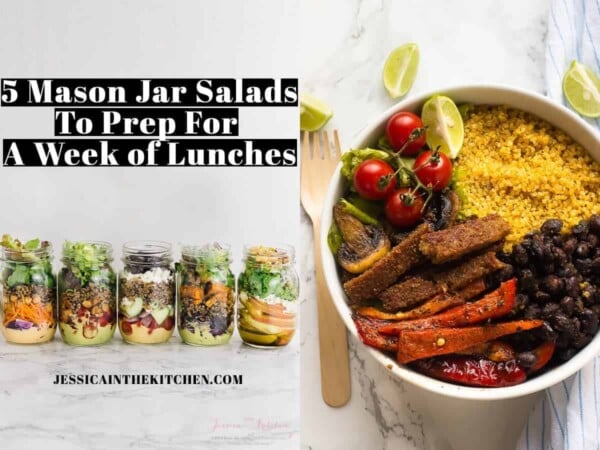 17. 5 Mason Jar Salads from Jessica In The Kitchen // 18. Vegan Fajita Bowls from Jessica in the Kitchen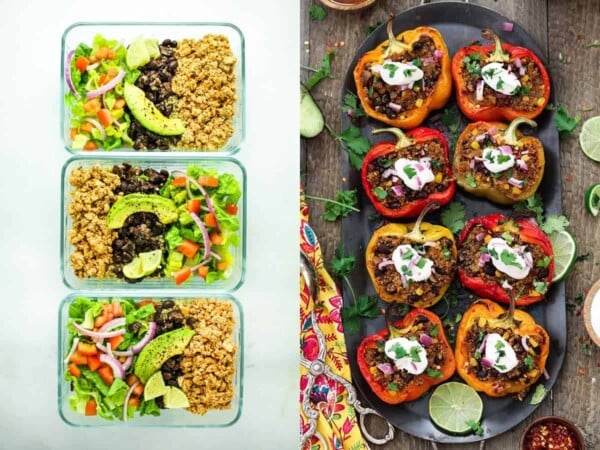 19. Tofu Burrito Bowl Meal Prep from The Fit Kitchen // 20. Santa Fe Quinoa Stuffed Peppers from Vegan Huggs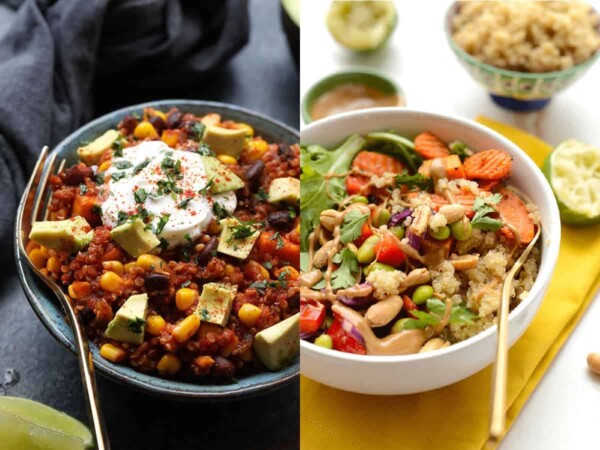 21. Healthy Slow Cooker Sweet Potato Mexican Quinoa from Fit Foodie Finds // 22. Healthy Thai Coconut Quinoa Bowls from Fit Foodie Finds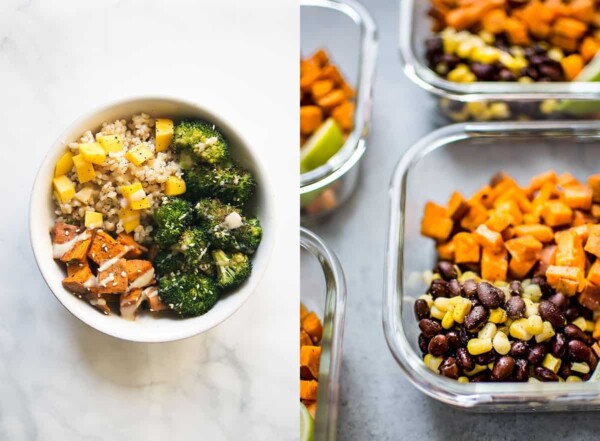 23. Vegan Sweet Potato Buddha Bowl with Almond Butter Dressing from Ambitious Kitchen // 24. Southwest Sweet Potato Vegan Meal Prep Bowls from Salt & Lavender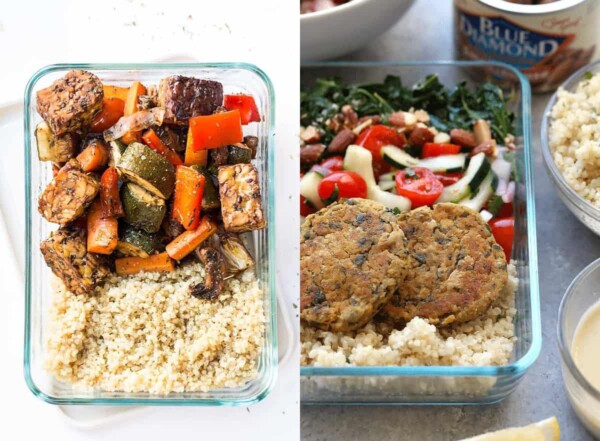 25. Meal Prep Balsamic Tempeh & Roasted Veggies from Simply Quinoa // 26. Vegetarian Falafel Buddha Bowls with Tahini Dressing from Healthy Glow.co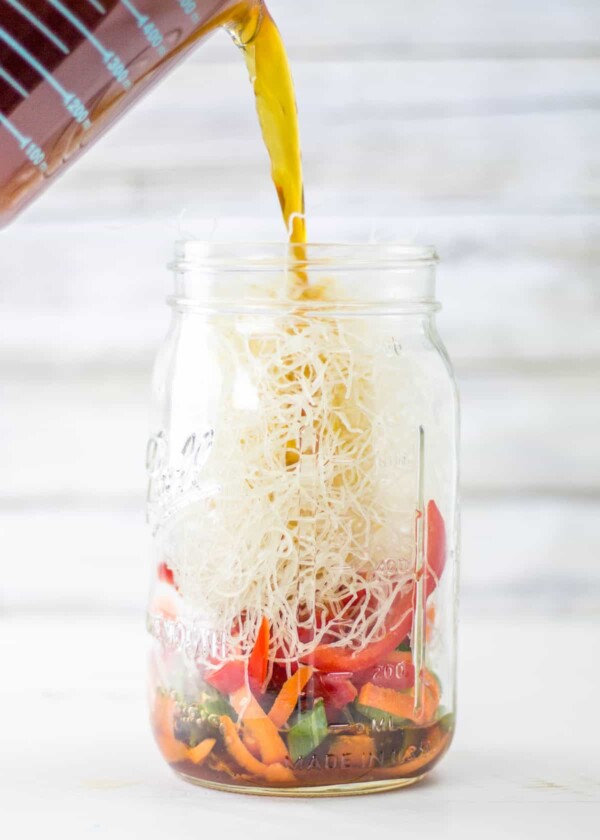 27. Vegan Pho in a Mason Jar from Veggie Balance
Vegan Meal Prep Snacks & Desserts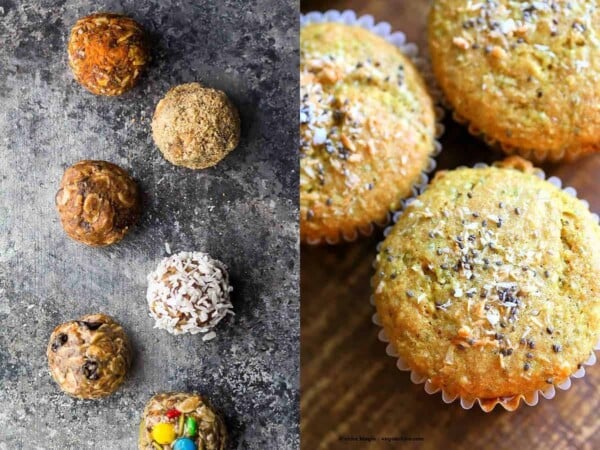 1. No Bake Energy Bites 7 Ways from Sweet Peas & Saffron // 2. Lemon Coconut Chia Muffins from Vegan Richa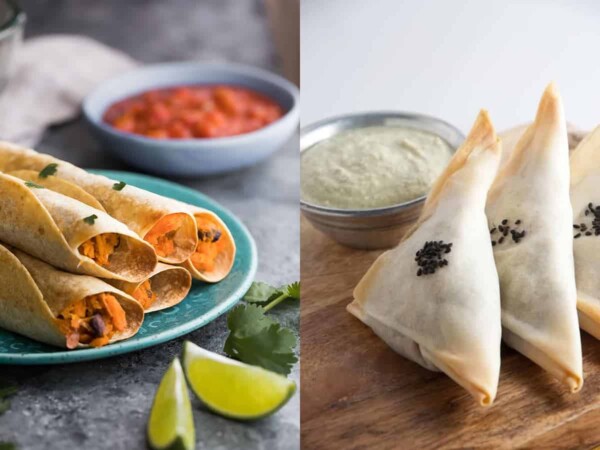 3. Freezer Sweet Potato Baked Taquitos from Sweet Peas & Saffron (omit cheese) // 4. Baked Samosas with Potatoes & Spinach from Elephantastic Room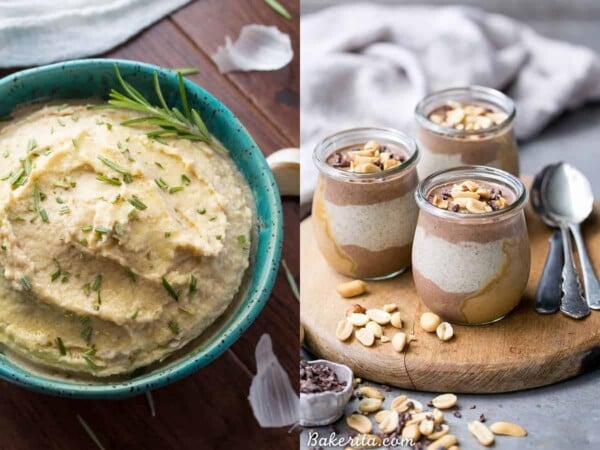 5. Roasted Garlic & White Bean Hummus from Sweet Peas & Saffron // 6. Chocolate Peanut Butter Chia Pudding from Bakerita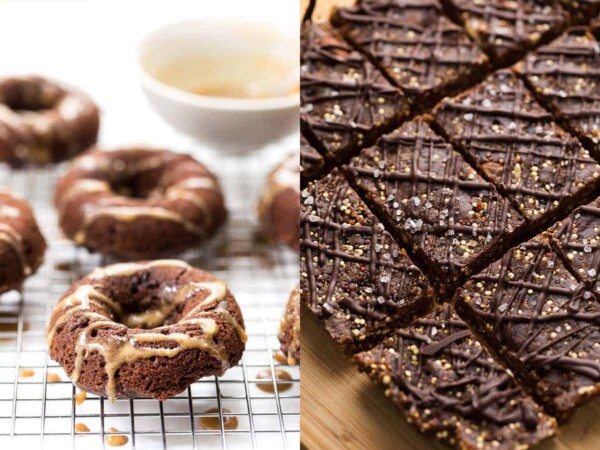 7. Vegan Banana Chocolate Donuts from Simply Quinoa // 8. Chocolate Almond Quinoa Snack Bars from Sweet Peas & Saffron (use vegan chocolate)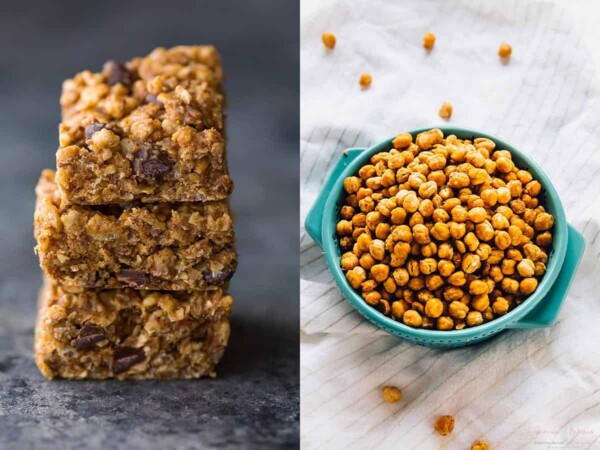 9. NEW: No Bake Healthy Snack Bars from Sweet Peas & Saffron // 10. Crispy Roasted Chickpeas from Jessica in the Kitchen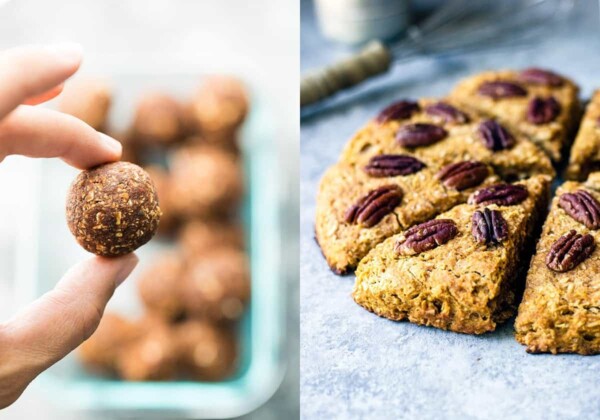 11. Nut-Free Energy Bites from Sweet Peas & Saffron // 12. Vegan Maple Pecan Pumpkin Scones from Ambitious Kitchen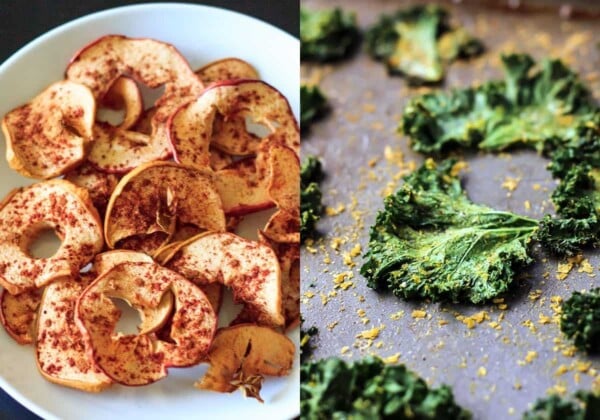 13. Cinnamon Apple Chips from Trial and Eater // 14. Seriously the Best Kale Chips from FitMittenKitchen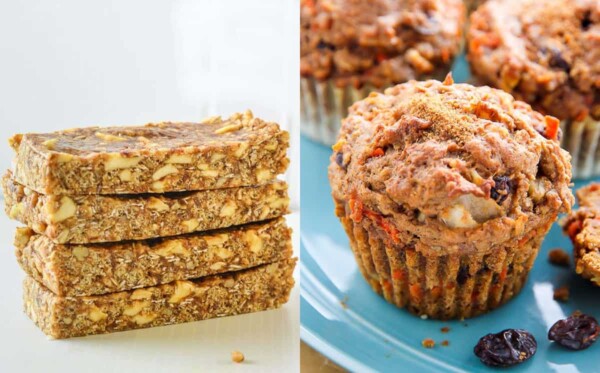 15. No Bake Cinnamon Apple Energy Bars from A Virtual Vegan // 16. My Favorite Morning Glory Muffins from Baker By Nature