A ton of ideas for healthy 30 minute meals: get dinner on the table easily with these recipes! Lots of stir fries, pastas and salads.
In honor of my 30 Minute Dinner CookBook, I've dubbed this week "30 Minute Dinner Week", and am sharing a TON of weeknight dinner inspiration for us.
Today is the last day…and I'm finishing off with a round-up! I've taken most of the summer off from doing these round-ups and am excited to get going with them again. I always get a ton of inspiration from these round-ups and hope that you do too!
So this is actually my second round-up of healthy 30 minute meals. The first round-up, which is over here, was so popular and has been shared over 270,000 times…isn't that crazy? Since then I've added a ton of new 30 minute dinner recipes to my site and thought it was time to do another round-up!
To start off the post I'm sharing some tips to get dinner on your table in under 30 minutes:
Have a plan.  Having a plan means no last-minute scouring the internet, and also means that you'll have all the ingredients you need on hand.
Prep meal components ahead.  Maybe this means cooking a batch of rice or some chicken breasts on Sunday or mixing together a sauce or vinaigrette. A tiny bit of effort ahead makes a HUGE difference at 5pm!
Stir fries, pastas and big salads are your friends.  This all-in-one type of meals mean you don't have to spend a bunch of time prepping side dishes. (All of the meals below are 'all-in-one' dinner recipes!)
Shortcuts are great!  Using bottled stir fry sauce or pre-cooked rotisserie chicken is an awesome way to cut out some prep time.
What is your favorite tip to get dinner on the table on week-nights? I'd love to hear!
And now, let's check out these 24 Healthy 30 Minute Meals:
1. Ground Turkey Pasta with Romesco Sauce from Sweet Peas & Saffron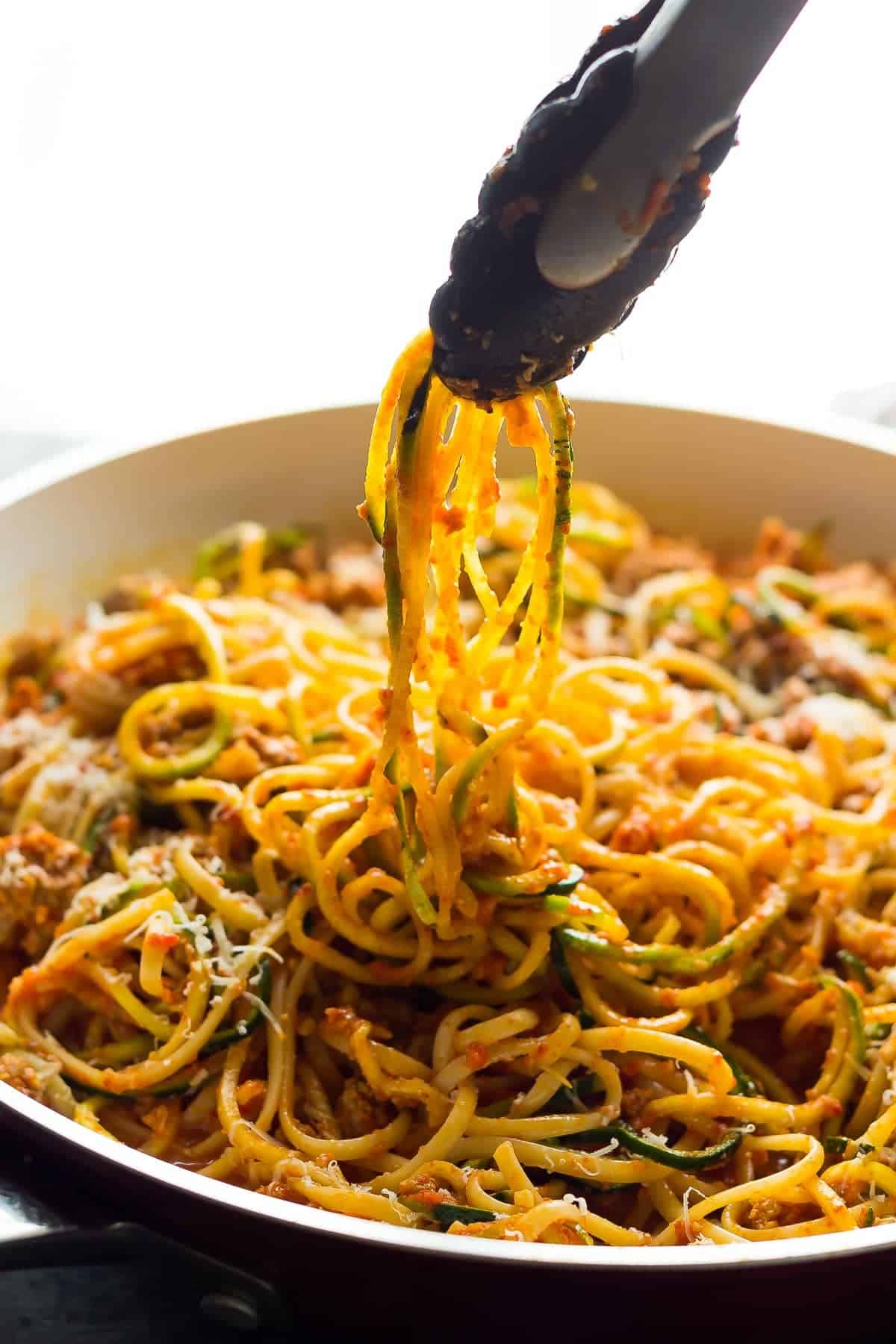 2. Easy Coconut Curry Stir Fry with Glazed Tofu from Healthy Nibbles and Bits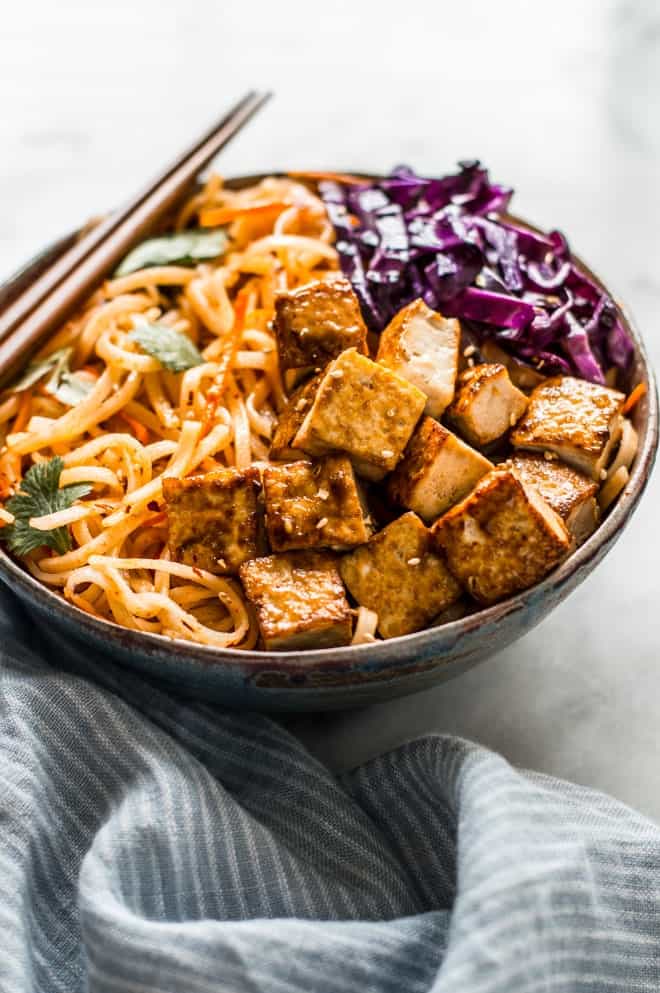 3. Asian Sesame Steak Fajita Salad from Life Made Sweeter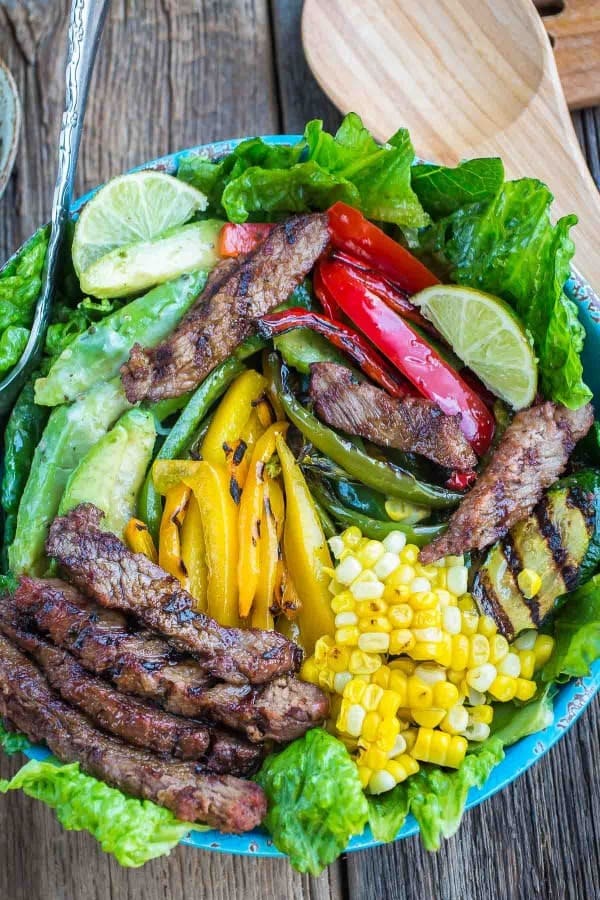 4. Asparagus Sweet Potato Chicken Skillet from Primavera Kitchen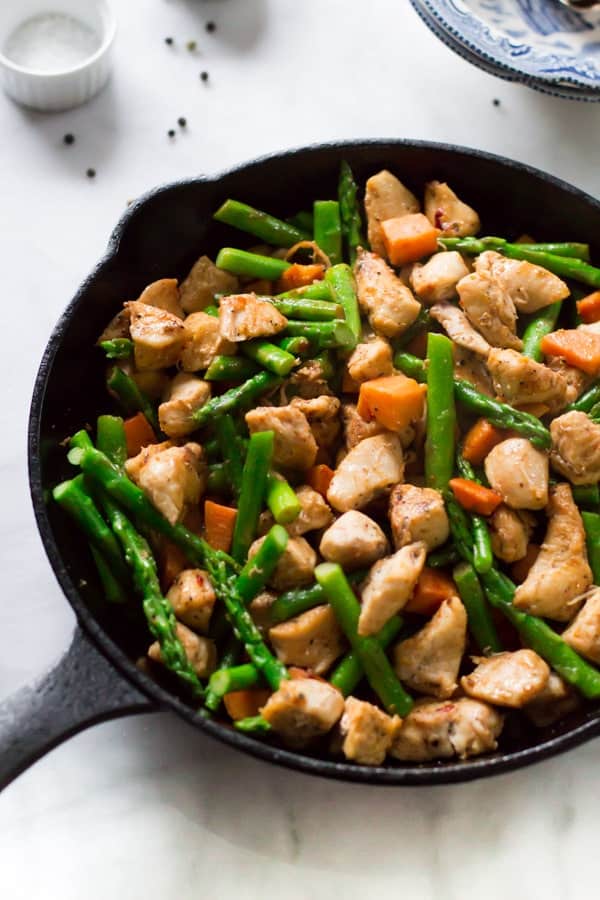 5. Lemongrass Thai Ground Pork Stir Fry from Sweet Peas & Saffron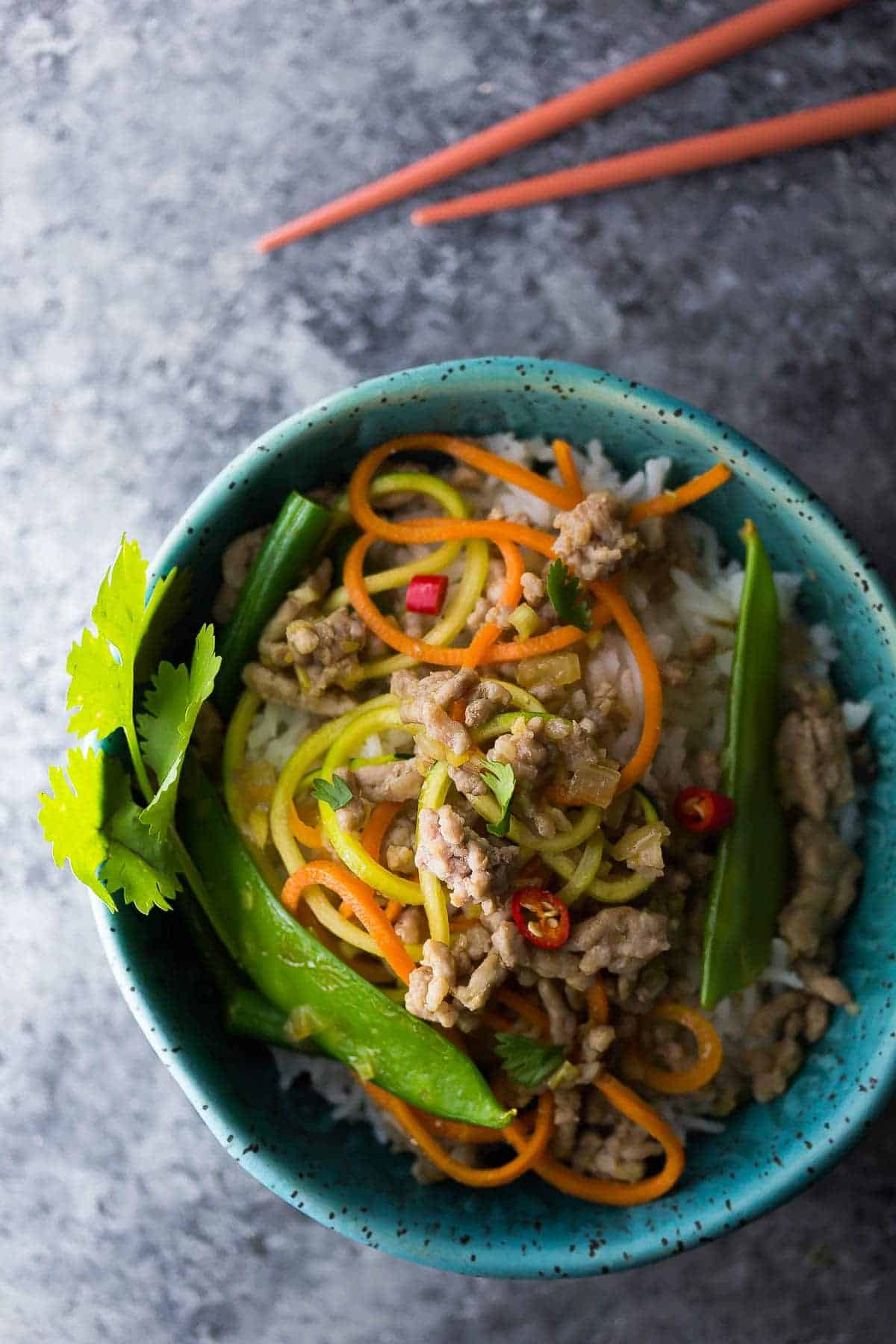 6. 30 Minute Chicken and Cauliflower Yellow Curry from iFOODreal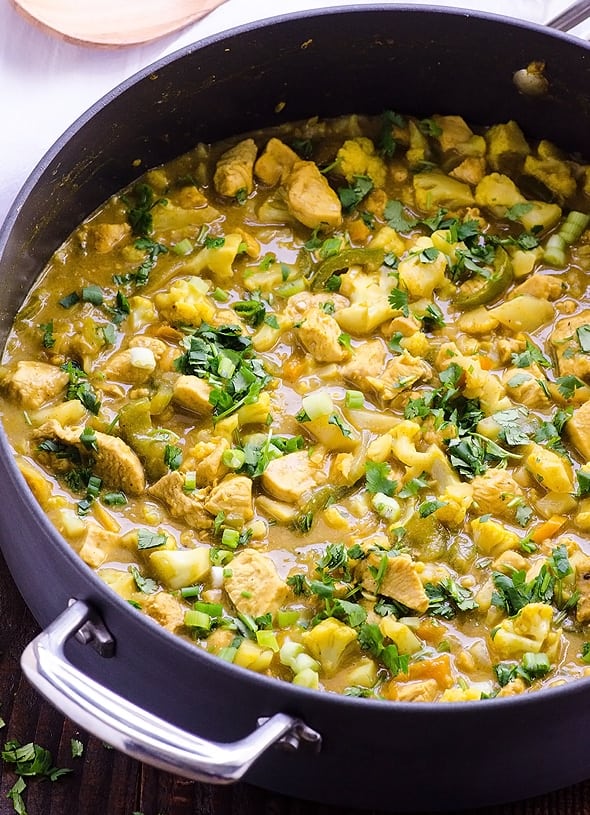 7. Browned Butter Shrimp and Rice Bowls with Sauteed Kale and Avocado from Floating Kitchen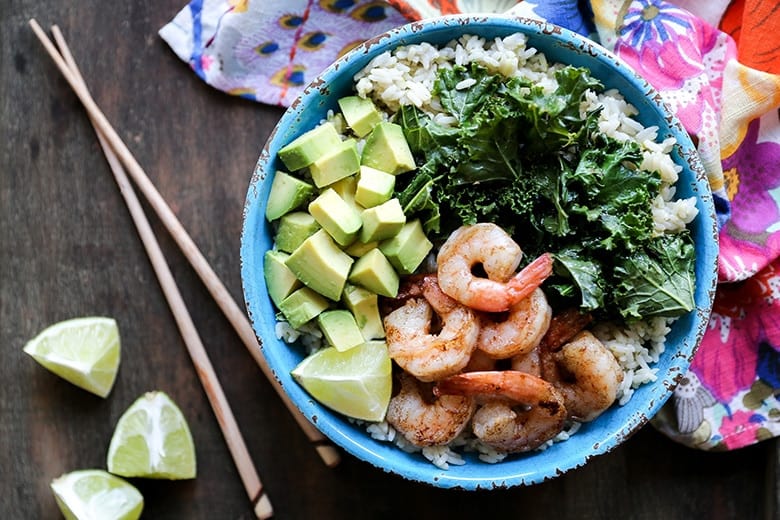 8. Basil Pesto Chicken Pasta with Sundried Tomatoes and Broccoli from Table for Two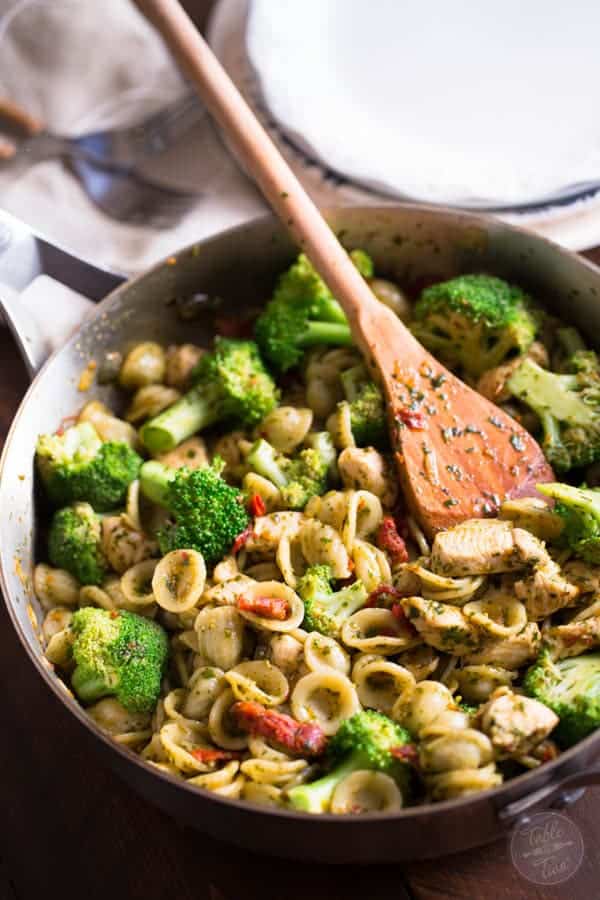 9. Healthier Skillet Lasagna from The Recipe Rebel
10. Sweet Chili Salmon & Broccoli Quinoa Bowls from Sweet Peas & Saffron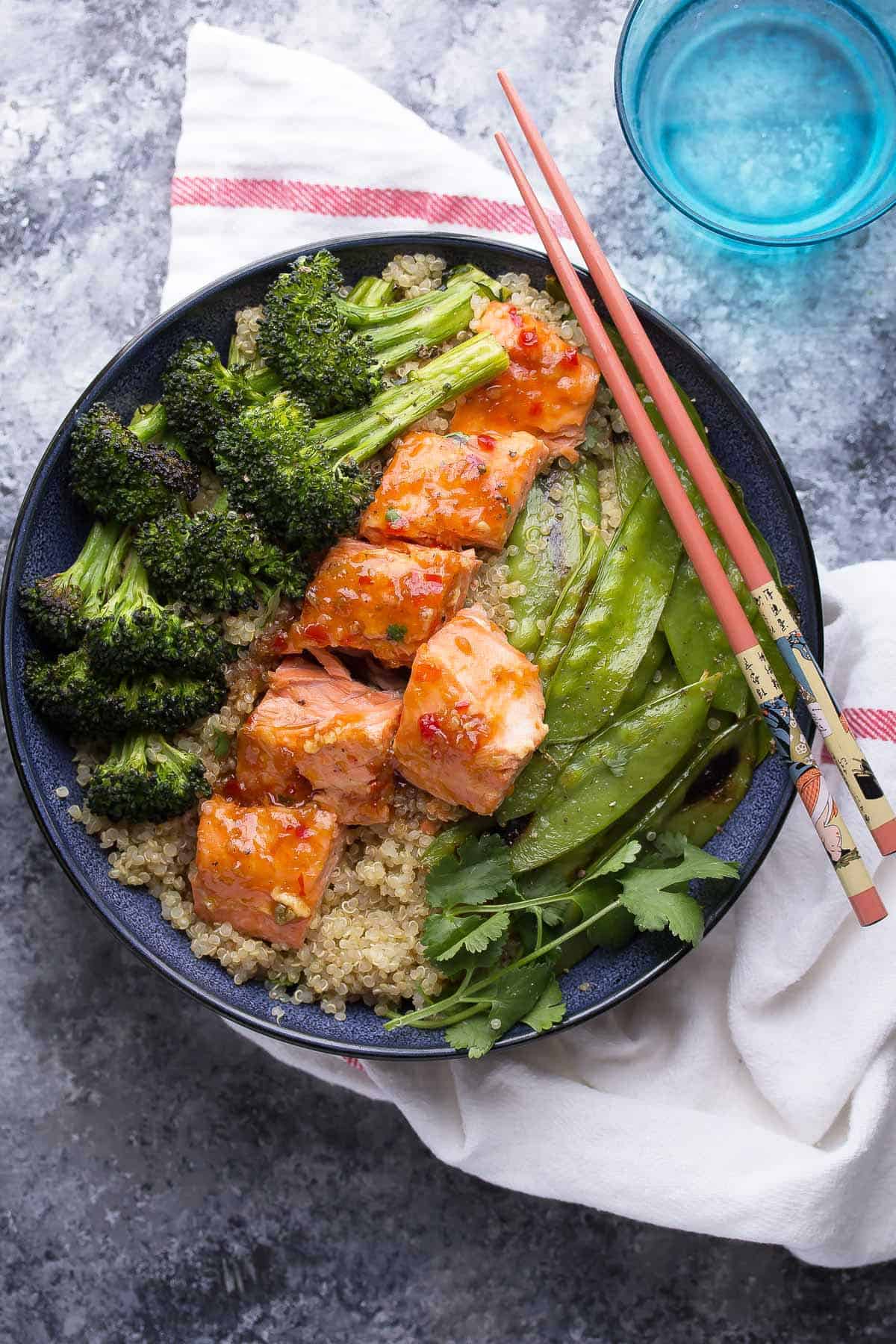 11. 30-Minute Spicy Thai Peanut Chicken & Sweet Potato Noodle Stir Fry from Ambitious Kitchen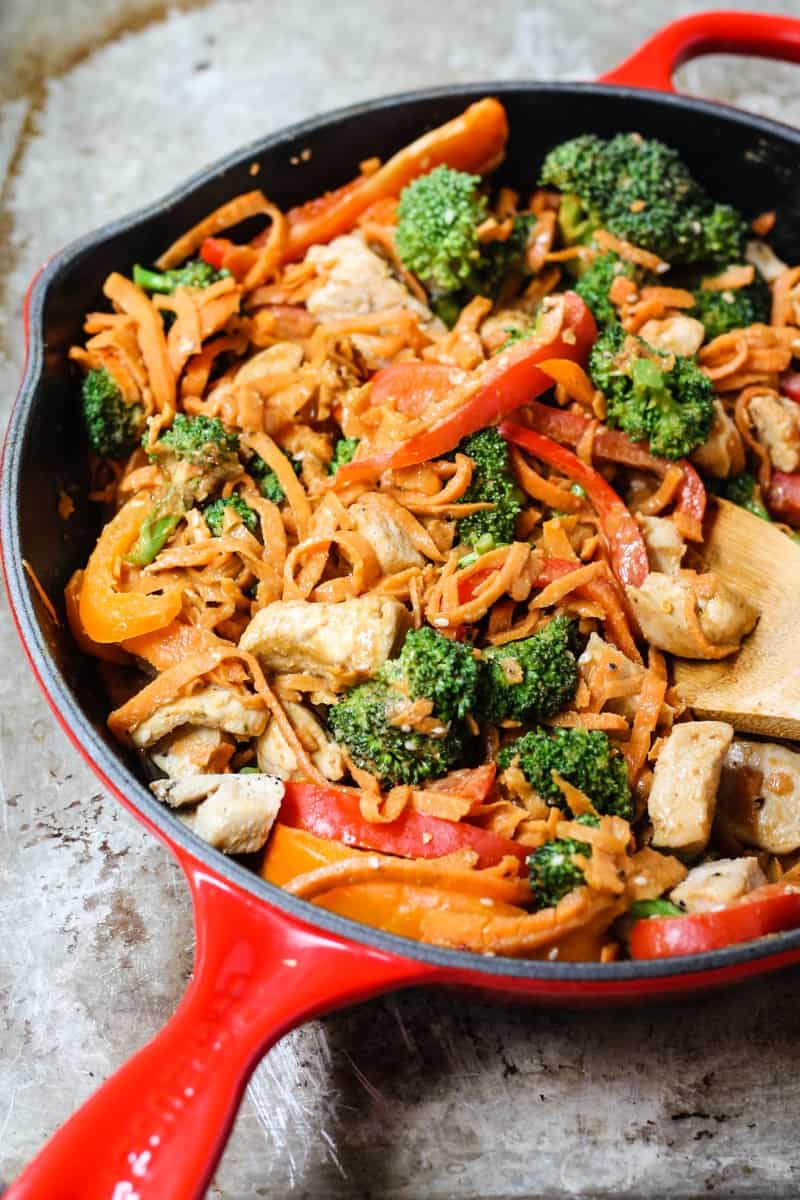 12. 15-Minute Cauliflower Chicken Fried Rice from Joyful Healthy Eats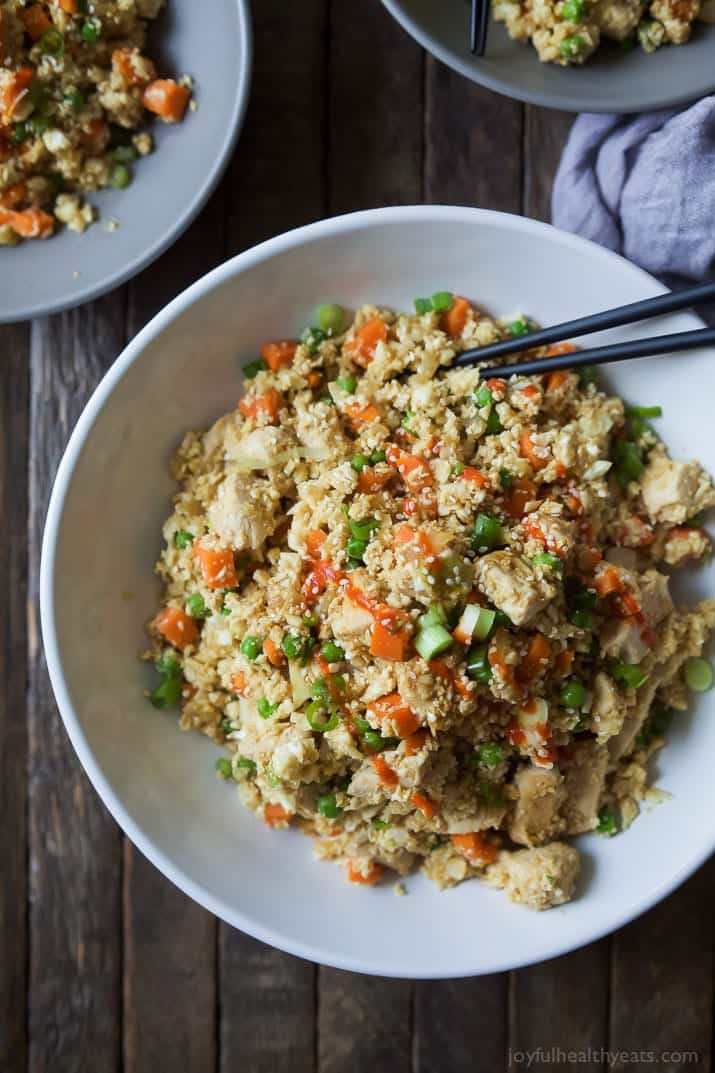 13. Chicken Fajitas with Chipotle Lime Crema from Carlsbad Cravings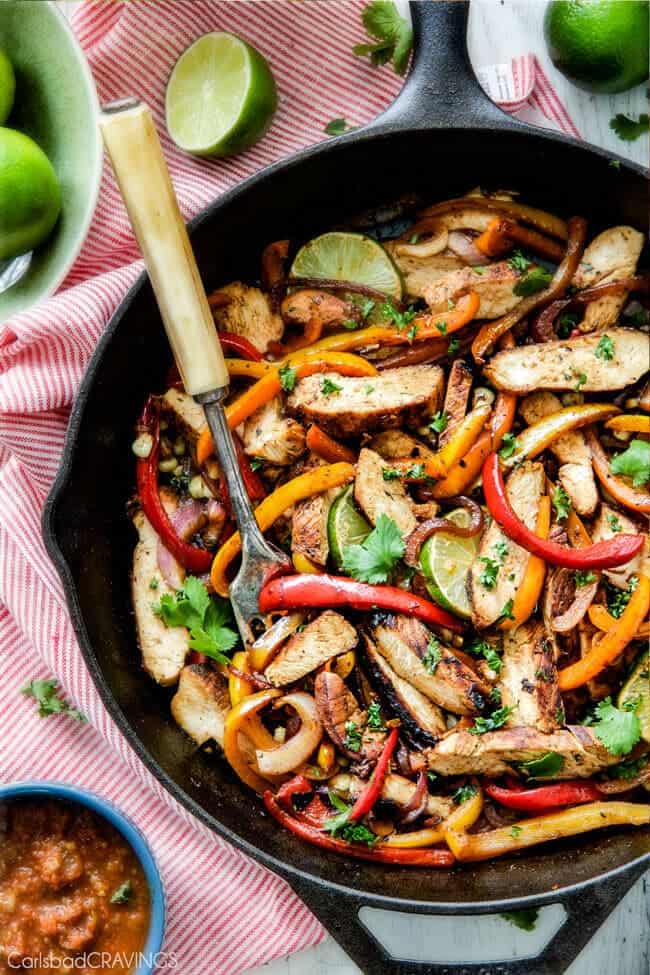 14. Butternut Squash, Black Bean & Kale Tacos from Recipe Runner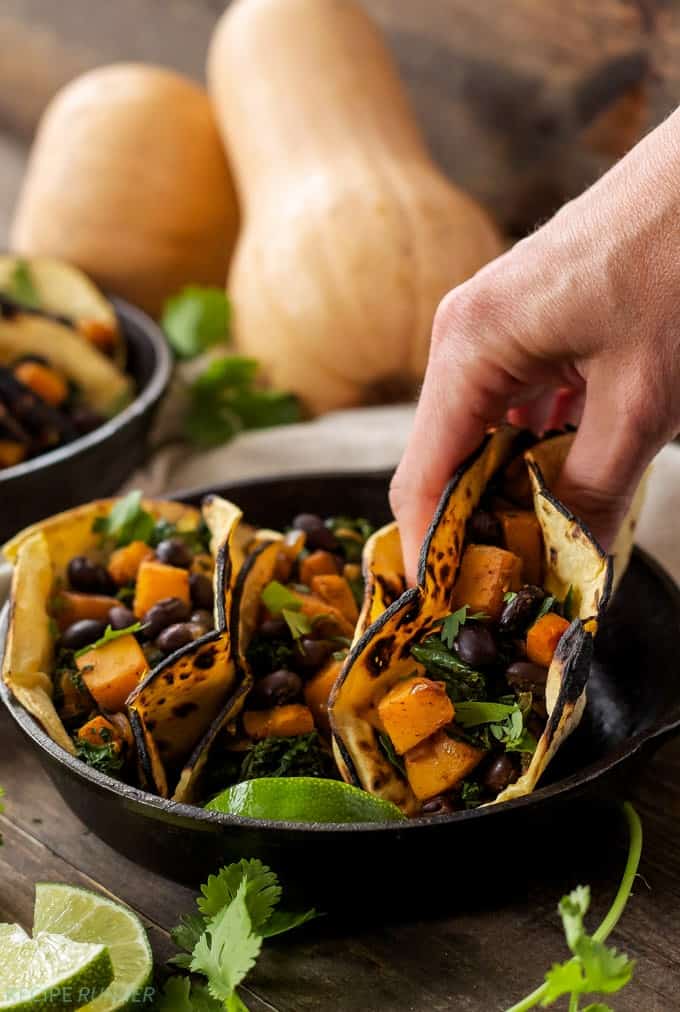 15. Lime Beef and Basil Stir Fry from Sweet Peas & Saffron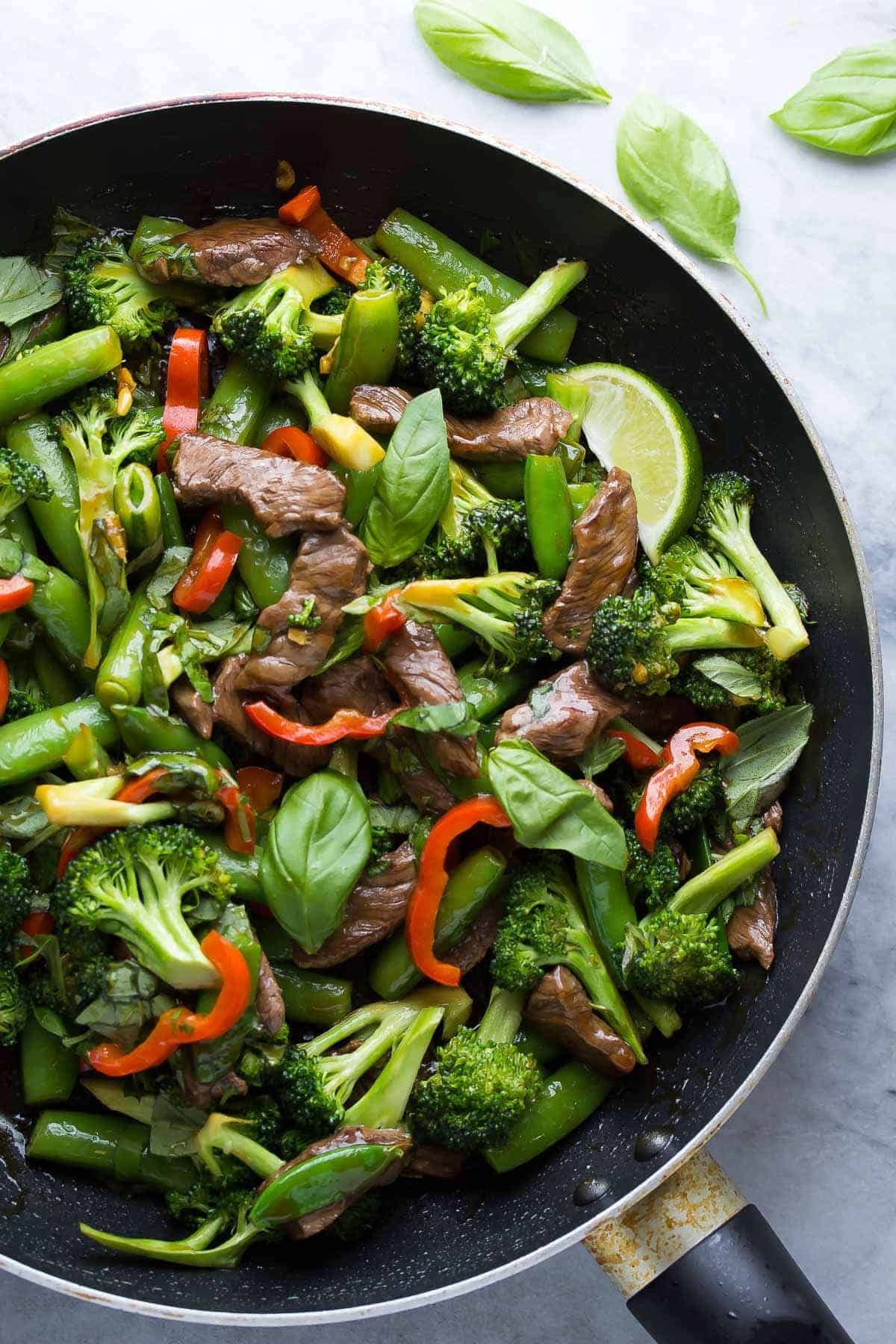 16. Cheesy Sun Dried Tomato Pasta with Sausage and Spinach from Well Plated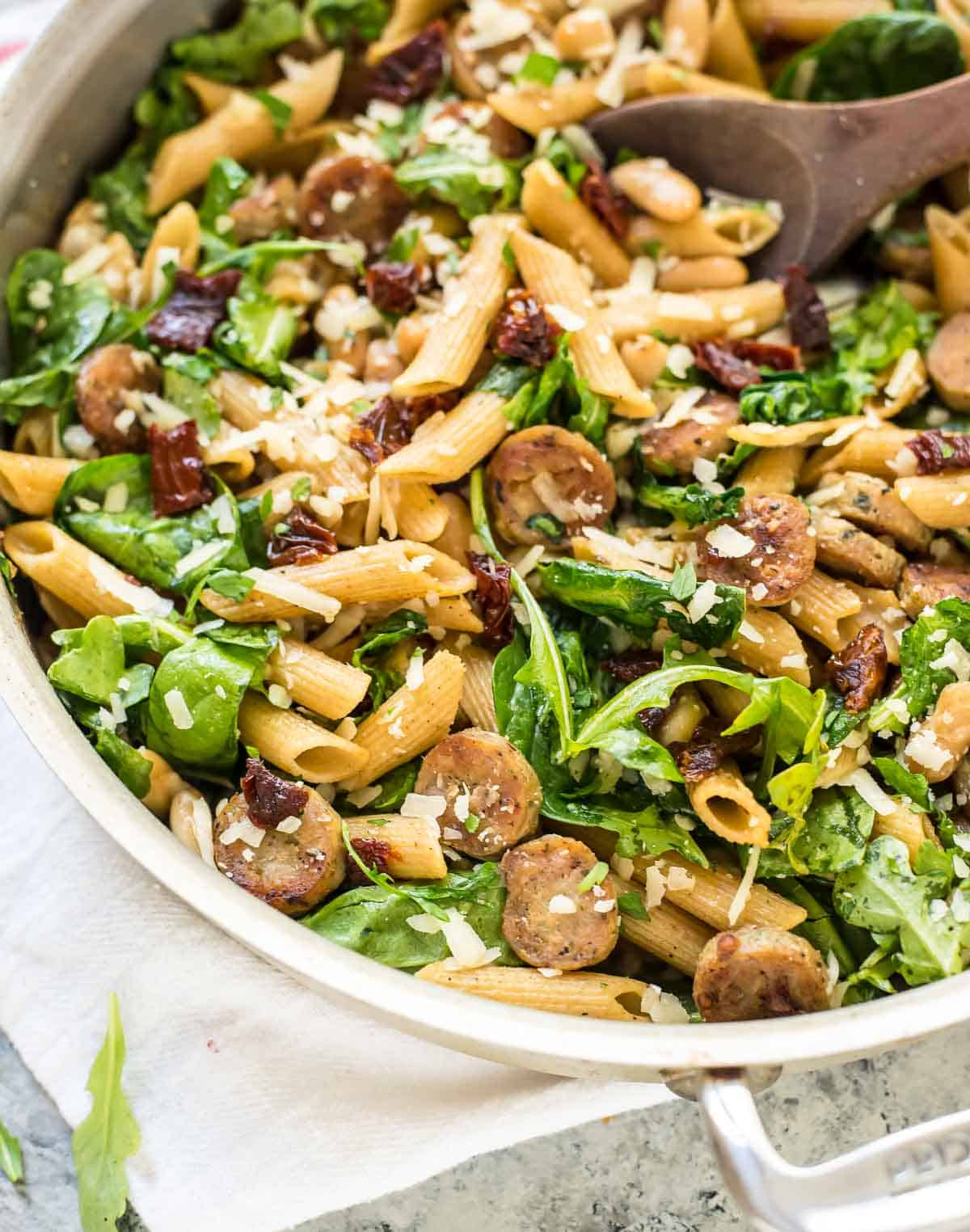 17. Mexican Quinoa and Sweet Potato Skillet from Kristine's Kitchen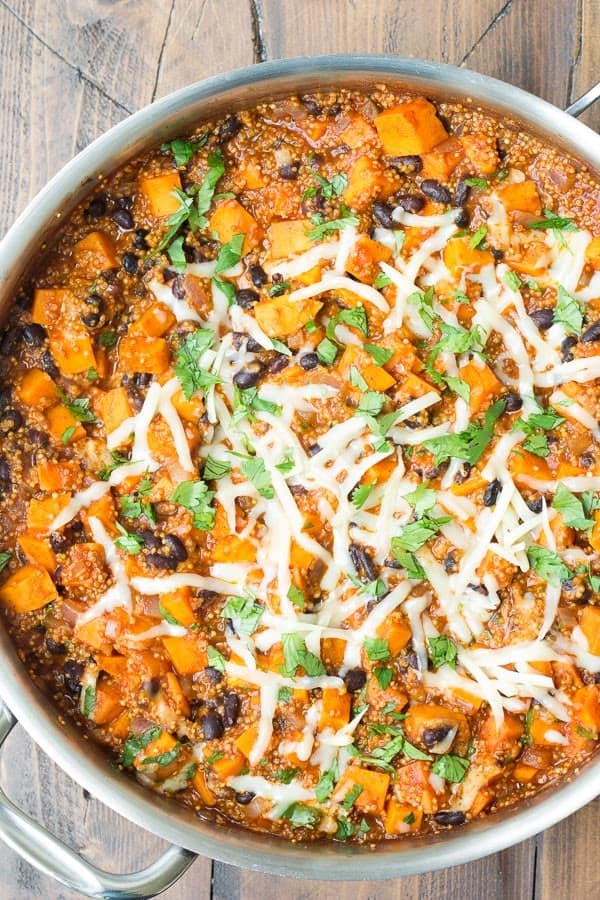 18. Sheet Pan Chili Lime Salmon from Cafe Delites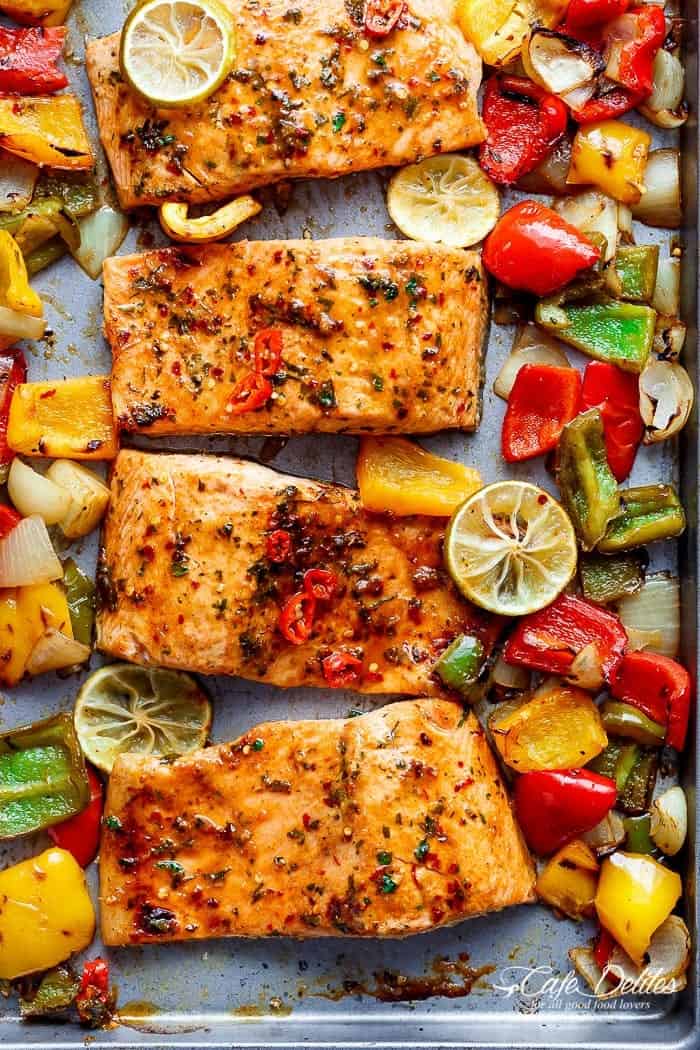 19. Ginger-Lime Beef Stir Fry from Diethood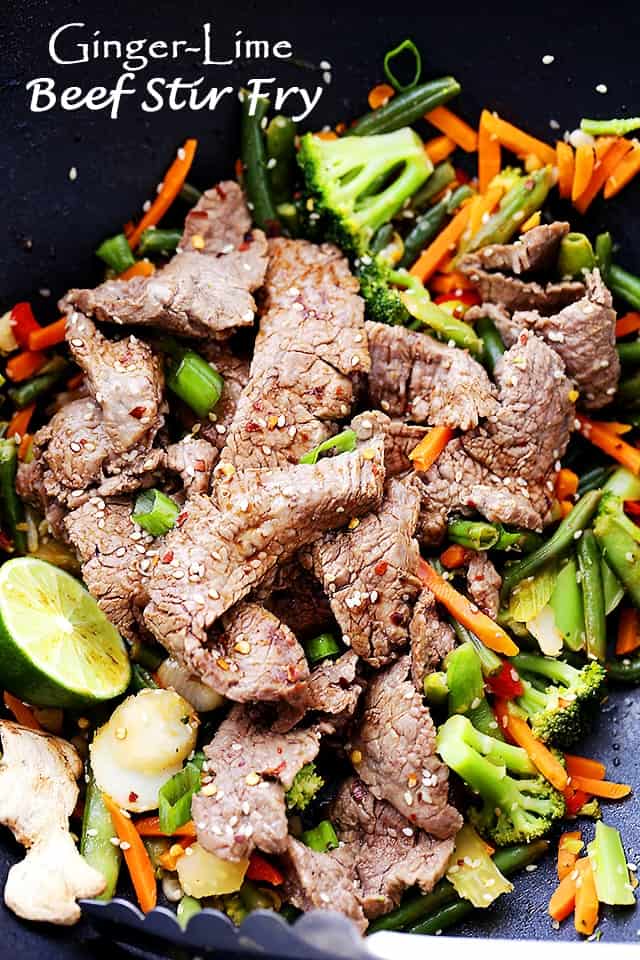 20. Caprese Chicken Gnocchi Skillet from Sweet Peas & Saffron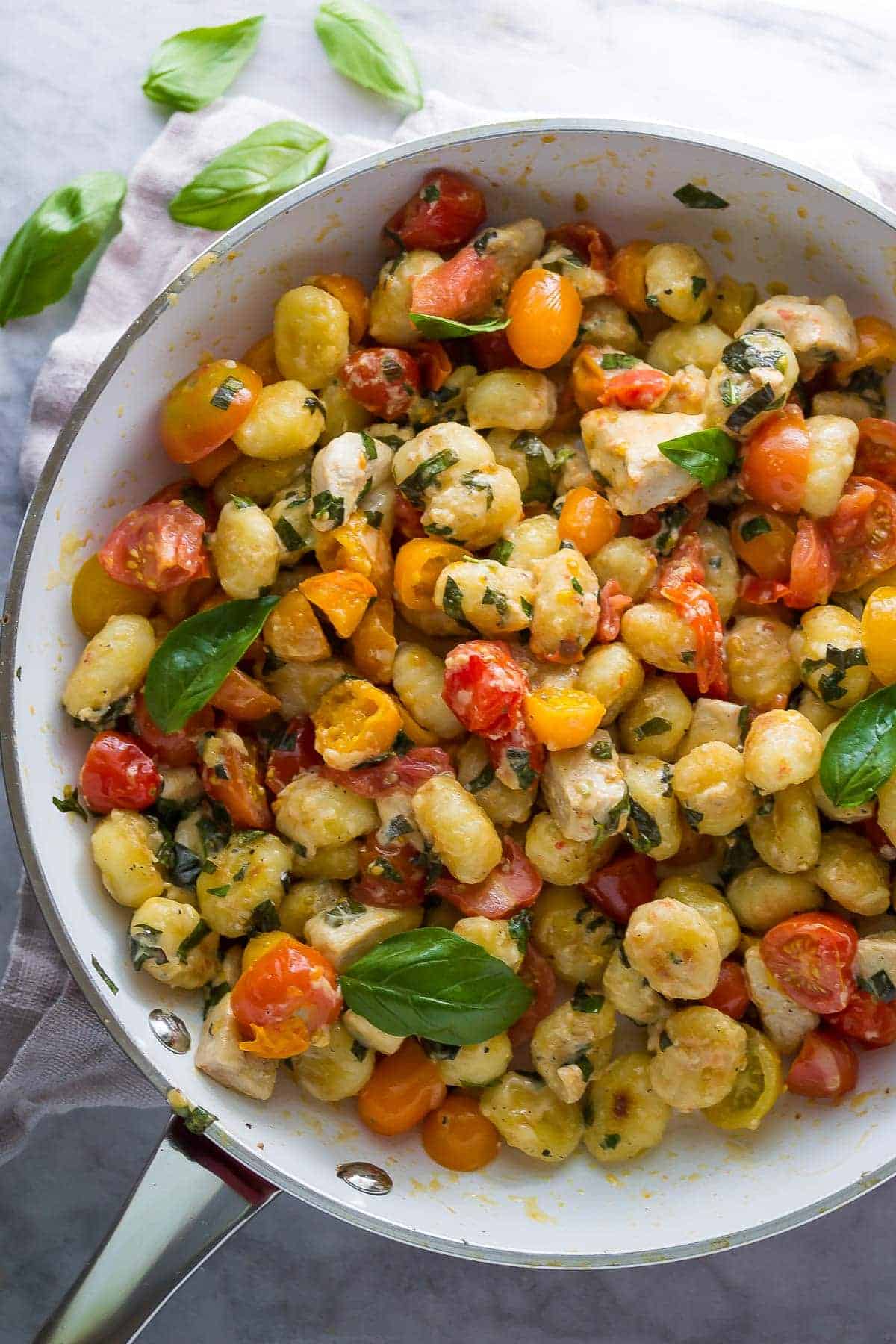 21. BBQ Cauliflower & Chickpea Tacos with a Creamy Lime Slaw from She Likes Food
22. Smoked Gouda Mushroom Quesadillas from Pinch Of Yum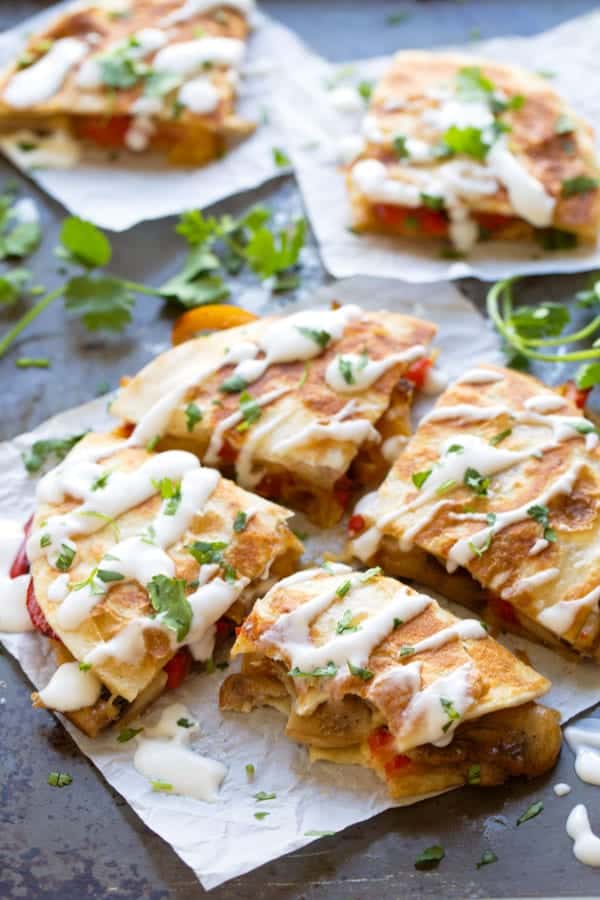 23. Broccoli and Bell Pepper Chicken Stir Fry from Tastes Lovely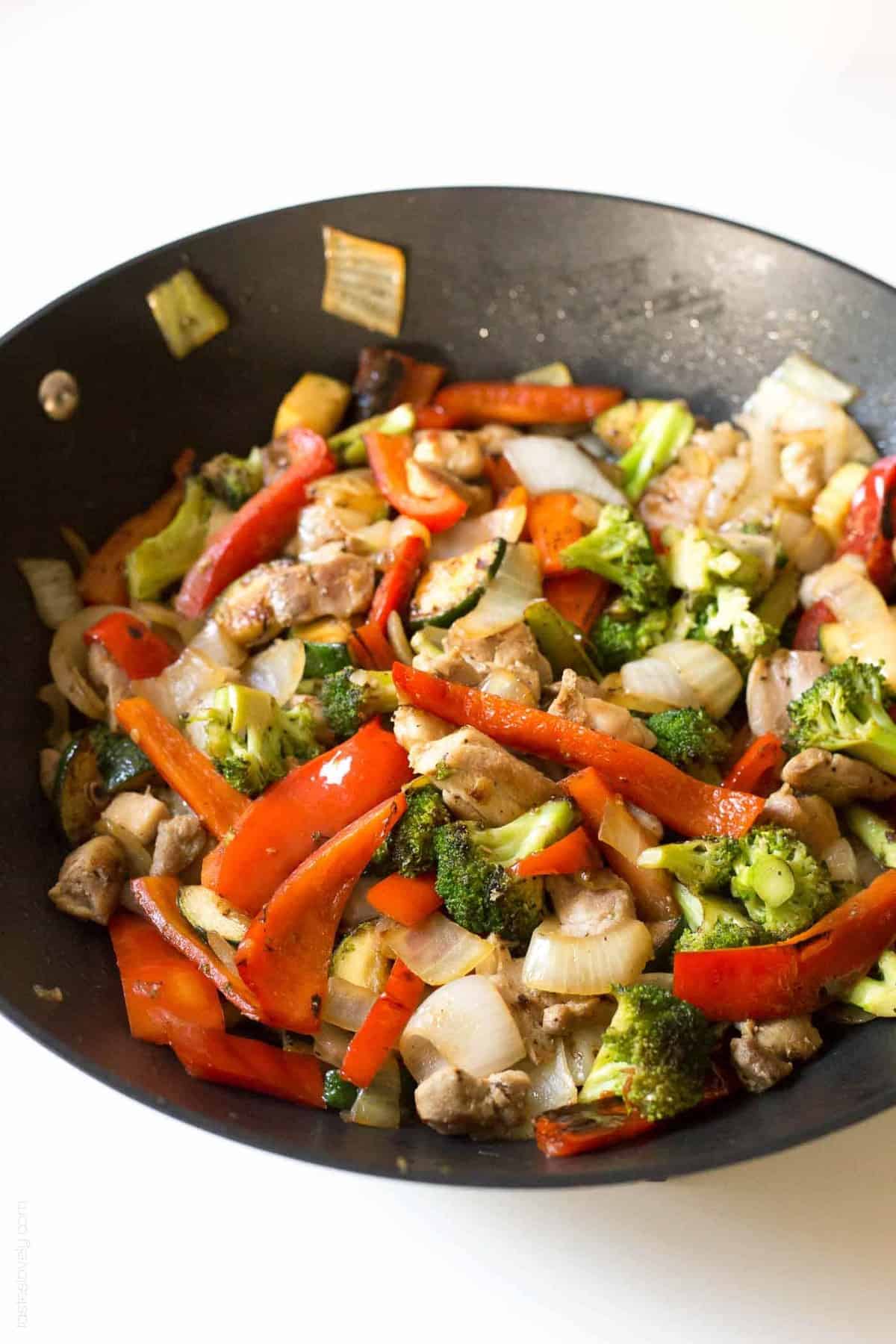 24. Healthy Chicken Skillet with Cajun Potatoes and Veggies from Sweet Peas & Saffron