These 30 easy and delicious chicken dinner ideas will get dinner on the table quickly! Healthy weeknight meals with lots of variety, and ideas for dinner tonight!
If you're in a rut with eating the same meals on repeat - it's time to switch things up with these delicious chicken dinner ideas and our healthy 30-minute dinner ideas!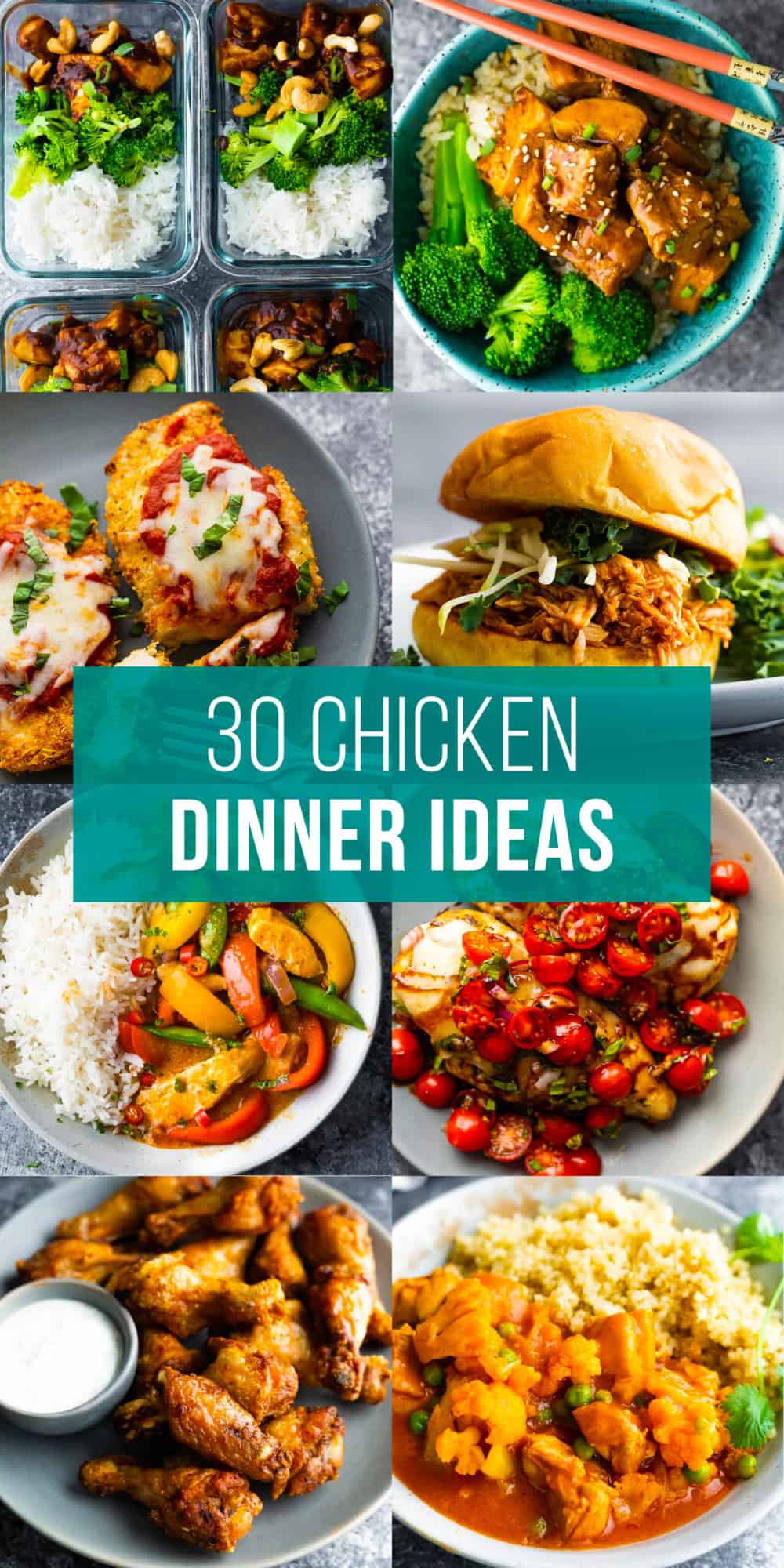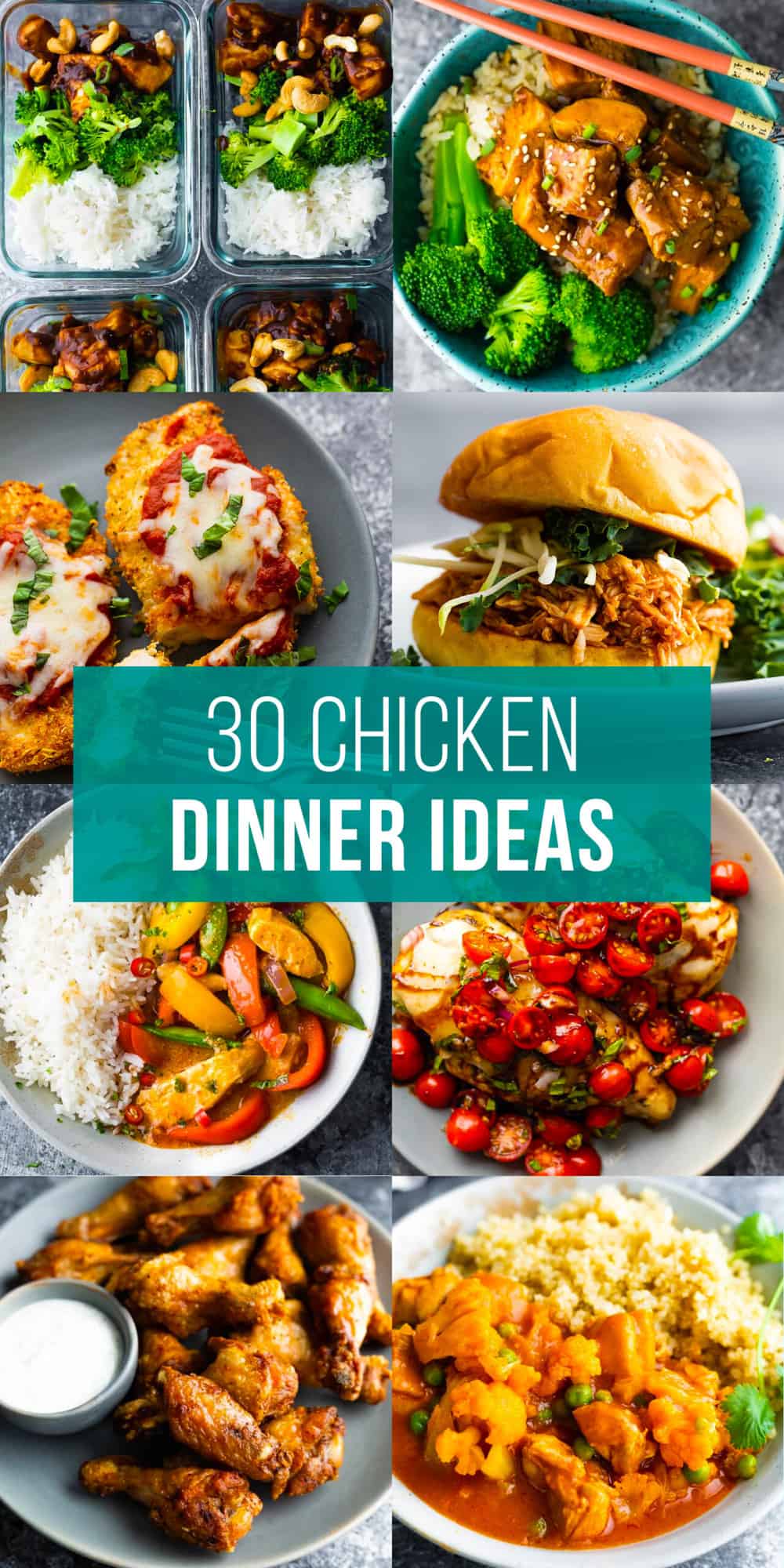 Chicken is one of our go-to protein choices for weeknight meals as it's versatile, easy to cook, and loved by everyone in the family! There's nothing like a classic chicken dinner, but sometimes it's good to switch things up. Turn to these recipes when you need something quick, easy, healthy, and innovative!
These chicken dinner ideas include one-pot and sheet pan meals, slow cooker recipes, salads, and tacos - you'll definitely be able to find some NEW dinner inspiration here.
yz-ihs snippet="box-begin"]
Tips for Cooking Chicken
Here are some tips for getting the juiciest, most delicious chicken:
Cook high and quickly- boneless skinless chicken breasts benefit from high and fast cooking- check out my perfect baked chicken breast here!
Use a rack - for bone-in chicken thighs, use a rack and convection heat for perfect, crispy skin. Check out my perfect baked chicken thighs here!
Slice when cool - when cooking chicken for salads, let it cool completely before slicing. This helps seal all the juices in.
4 days max - after cooking, you can store cooked chicken in the fridge for up to 4 days.
Freeze in marinade - one of our favorite meal prep tips that went totally viral in 2016 was this post with 7 chicken marinades you can freeze. So much flavor and makes dinner a total breeze!
FAQ