30+ Chicken breast recipes to add variety to your weeknight meal rotation! These chicken breast recipes are juicy, tender, and so EASY! Methods include slow cooker, Instant Pot, air fryer, baking, grilling, sheet pan, skillet, and more.
Once you've learned the basics of how to meal prep, it's time to build up your recipe rotation with some favorites - and these chicken recipes will not disappoint!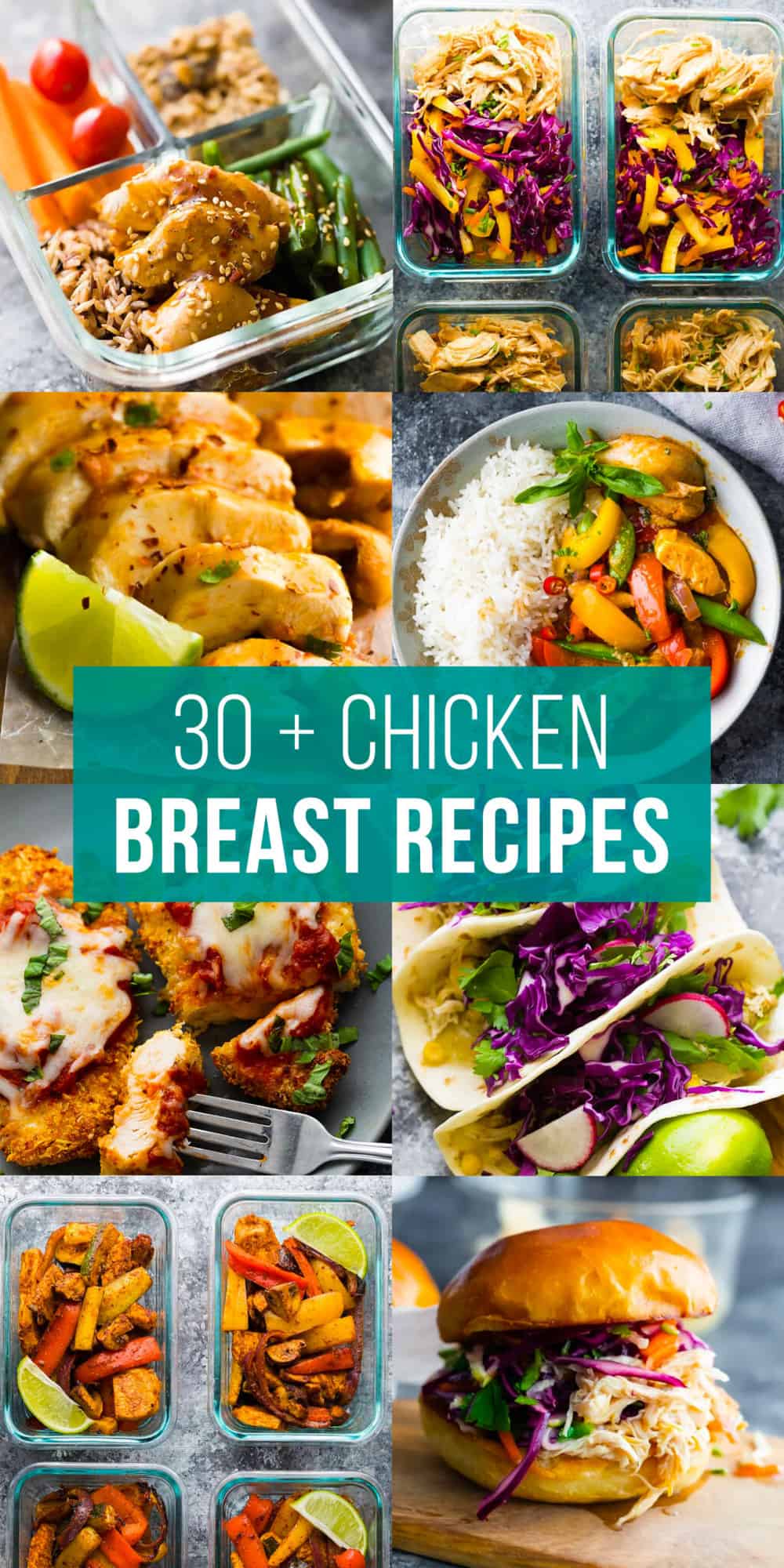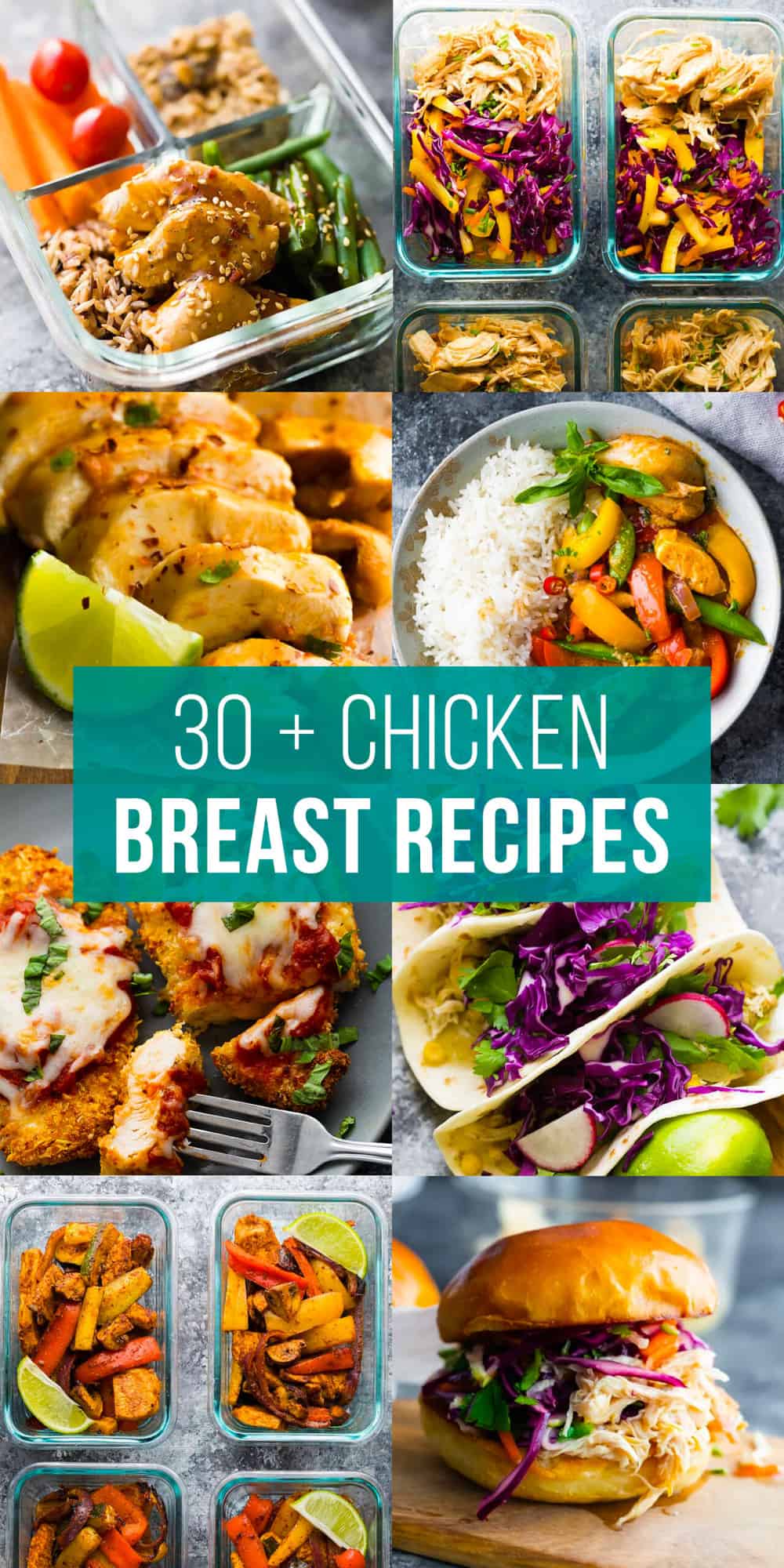 We love boneless skinless chicken breasts here at our house; they are one of the healthiest cuts of meat that is high in protein and lower in fat and calories.
Not only that but, chicken breasts are so incredibly versatile! You can serve them baked up in a delicious chicken marinade; you can cook them in the slow cooker or in the instant pot, you can bake them up with some vegetables in a sheet pan dinner, or cook them in a skillet as a stir fry or skillet meal.
Chicken breast marinade recipes
One of the simplest ways to add some flavor to a boneless skinless chicken breast is to marinate it! You can marinate your chicken breasts in the fridge for up to 24 hours or in the freezer for up to 3 months. Having your freezer stocked up with chicken breasts in a marinade is such a great way to get easy dinners on the table.
---
Instant Pot Chicken Breast Recipes
The Instant Pot is so convenient for cooking up these recipes! Not only do they end up perfectly juicy, but they cook in a fraction of the time.
---
Slow Cooker Chicken Breast Recipes
These slow cooker chicken breast recipes are fall-apart tender, juicy and so versatile! Use up the chicken on tacos, in sandwiches, and in meal prep bowls!
5
---
Sheet Pan Chicken Breast Recipes
When it comes to easy all-in-one dinner recipes, nothing beats a sheet pan! Not only are these sheet pan chicken recipes easy to prep, but they are SUPER easy to clean up as well!
---
Air Fryer Chicken Breast Recipes
When you need something quick, easy, and delicious - the air fryer is truly a hero for cooking up tender, juicy and crispy chicken!
---
Stir Fry & Skillet Chicken Breast Recipes
Stir fry or 'skillet' recipes are a great way to add a ton of flavor to your chicken breast recipes, and also to your veggies.