Crockpot Freezer Meals make for the most effortless weeknight dinners...just dump them into the slow cooker and set the timer! Here are 34 recipe ideas to stock up your freezer.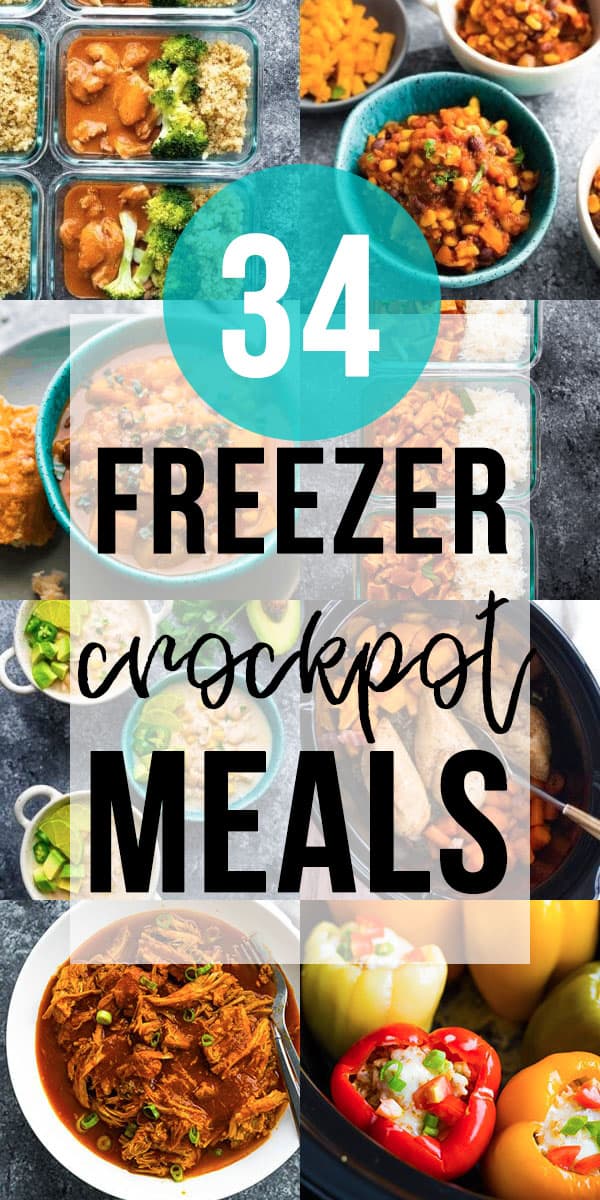 This post was originally published in 2017. It has been updated with fresh recipes and new tips in 2019!
Let's talk about freezer slow cooker recipes, which are one of my all-time favorite ways to meal prep! These meals are perfect for busy weeknight dinners, and extra perfect if you are expecting a new family member in your life.
New to crockpot freezer meals?
Basically, you prep, assemble, and freeze your slow cooker ingredients. When you're ready to serve, thaw completely (yes, you must thaw them!), dump in the slow cooker, and press start. No chopping, no cooking, just dump, press the button, and you're on your way to dinner.
Top tips for crockpot freezer meals
Prep meals with similar or overlapping ingredients, so you can chop/trim/measure your ingredients all at once.
Short on time? Opt for no-cook recipes.
Double or triple up on the recipes for maximum output for your efforts...they are good for up to 3 months in the freezer!
For soups & stews, I leave out stock/water/coconut milk until cook day, to prevent over-filling the bags.
Use these handy baggy holders to hold your bags open, and I recommend a good quality gallon freezer bag to reduce risk of leakage during the freeze/thaw process.
Potatoes may brown during the freeze/thaw process. If this bothers you, consider adding them on cook day.
Don't forget to pin this post to save it for later!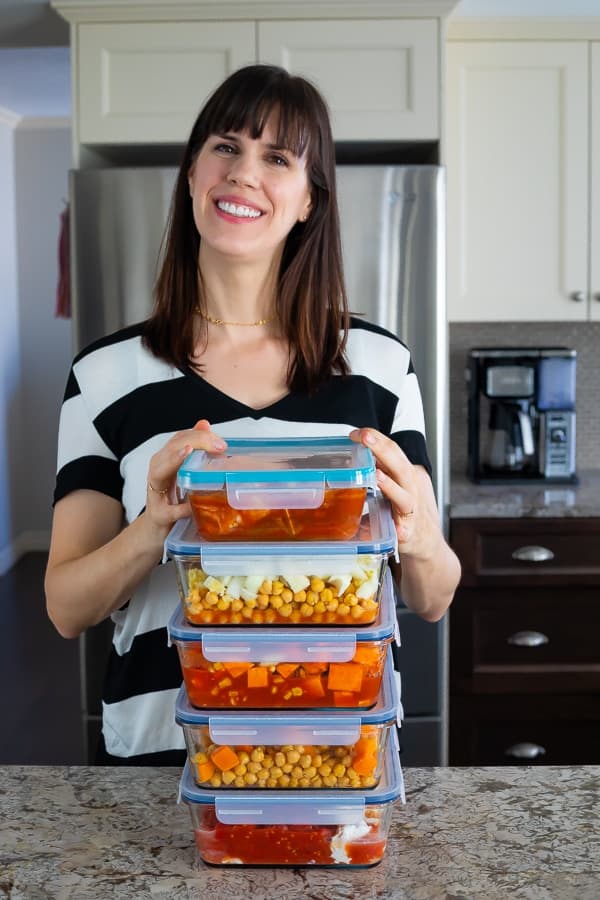 FAQ
Can I cook these meals from frozen? 
Vegetarian meals *should* be fine to cook from frozen, but anything with meat must be thawed before cooking. This is because slow cooker brands cannot guarantee that the internal temperature of the meat will get hot enough to kill off harmful bacteria. Translation- you could be putting your family at risk for food poisoning.
What are some plastic-free storage alternatives?
I have tried out reusable silicone bags and if it's a smaller crockpot meal, these ½ gallon Stasher bags or 1.5L silicone bags should work. For the larger freezer crockpot meals, I use 3 quart Ikea glass storage containers, however these will not work for everyone as they are bulky and heavy. If you have a favorite plastic bag alternative, let us know in the comments!
How long are these good for in the freezer? 
I have a general 3 month rule for the freezer as I feel this keeps the food tasting better, and helps prevent things from getting lost in the freezer. However they would technically be safe indefinitely (they just might not taste as good when stored for longer).
Can I cook these in an Instant Pot? 
Maybe? The only thing to worry about is whether you have enough thin liquid to create pressure in an Instant Pot. Check the directions on each recipe to see if there are Instant Pot directions.
NEW: 7 Freezer Slow Cooker Chicken Recipes from Sweet Peas & Saffron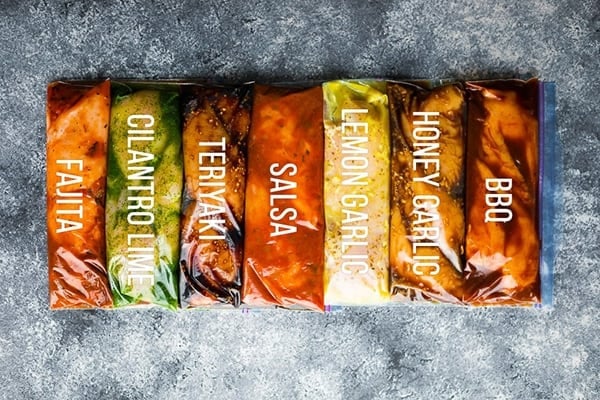 1. Freezer Asian Peanut Chicken // 2. Crockpot Salsa Chicken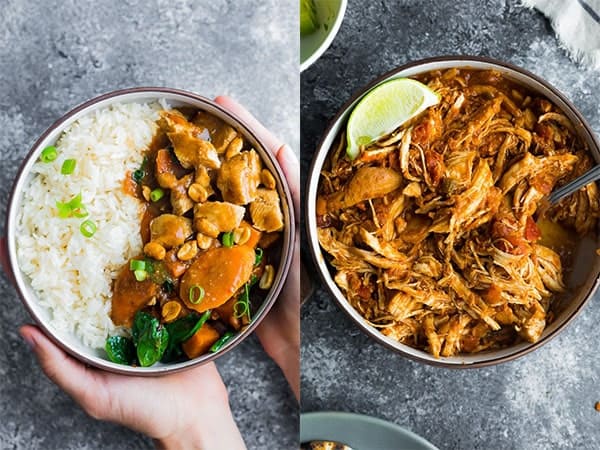 3. Crockpot Chicken Fajitas // 4. Easy Crockpot BBQ Chicken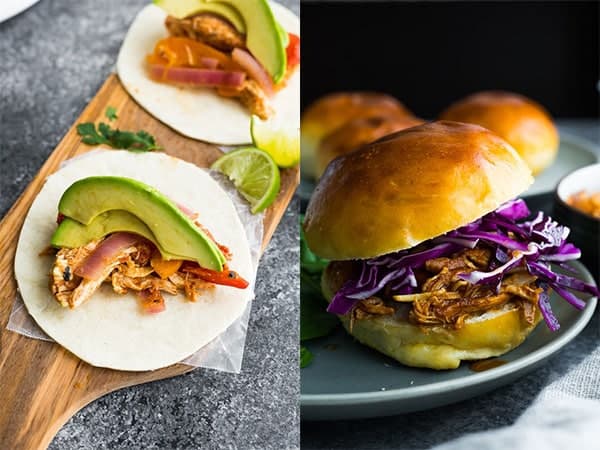 5. Crock Pot Pulled Pork // 6. Crock Pot Stuffed Peppers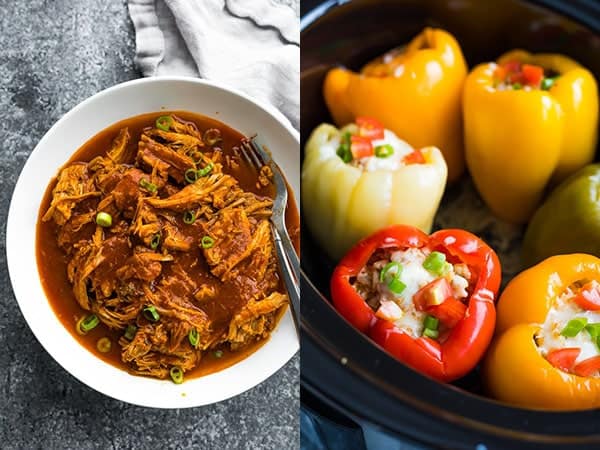 7. Sticky Slow Cooker Honey Garlic Chicken // 8. Crock Pot Teriyaki Chicken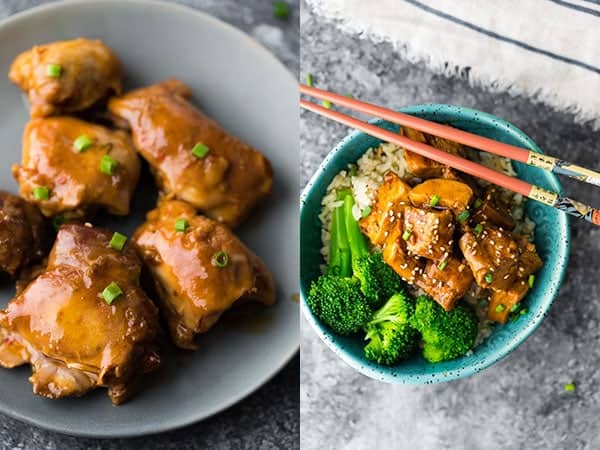 9. Slow Cooker Lemon Sesame Chicken Noodle Soup from Sweet Peas & Saffron // 10. Make-Ahead Freezer Chicken Fajitas from New Leaf Wellness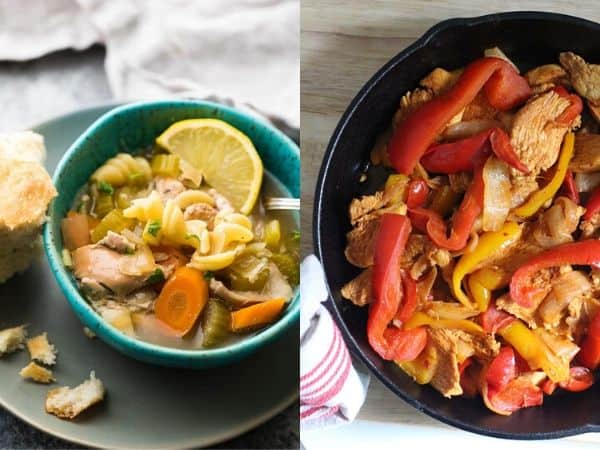 11. Slow Cooker Cilantro Lime Chicken from Sweet Peas & Saffron // 12. Freezer to Crock Pot Bacon Lentil Soup from Live Simply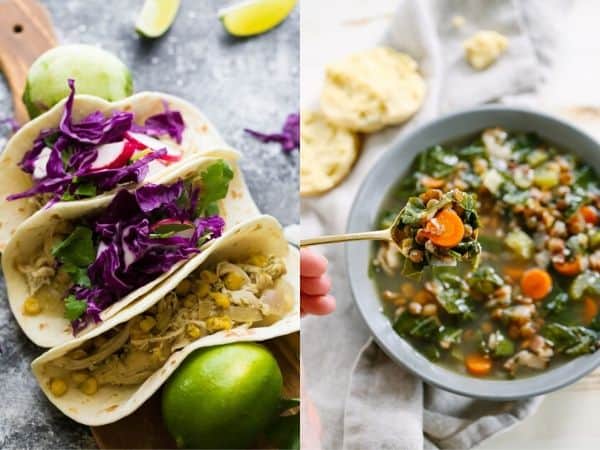 13. Slow Cooker Chickpea Tortilla Soup (Freezer to Crock Pot) from Sweet Peas & Saffron // 14. Slow Cooker Teriyaki Chicken Freezer Meal from Thriving Home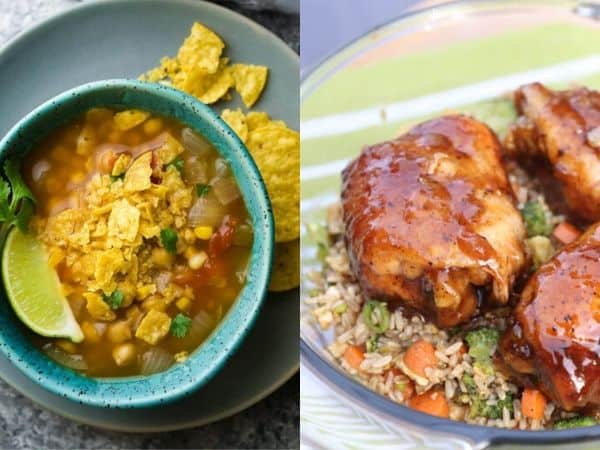 15. Slow Cooker Lemon Garlic Chicken Thighs (Freezer to Crock Pot) from Sweet Peas & Saffron // 16. Freezer Crock Pot Beef Stew from Live Simply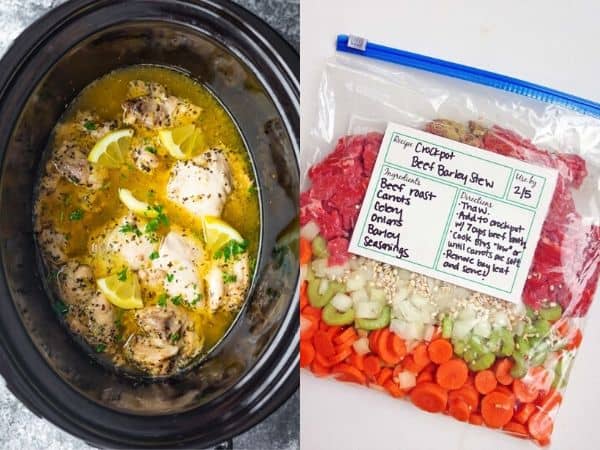 17. Slow Cooker Sweet Potato Chicken Curry (Freezer to Crock Pot) from Sweet Peas & Saffron // 18. Crockpot Curried Sweet Potato Soup from New Leaf Wellness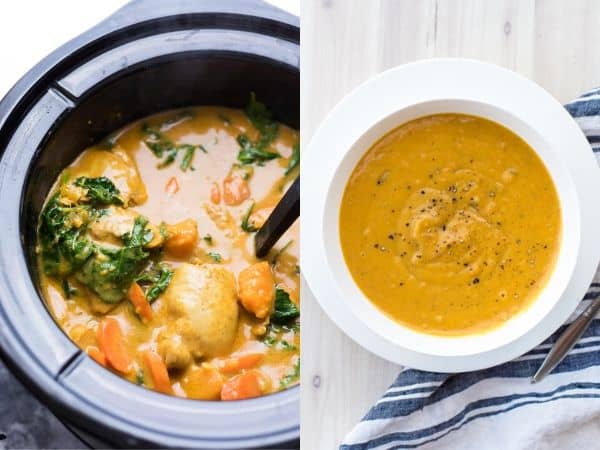 19. Healthy Slow Cooker White Chicken Chili (Freezer to Crock Pot) from Sweet Peas & Saffron // 20. Crockpot Bacon Balsamic Chicken and Veggies from New Leaf Wellness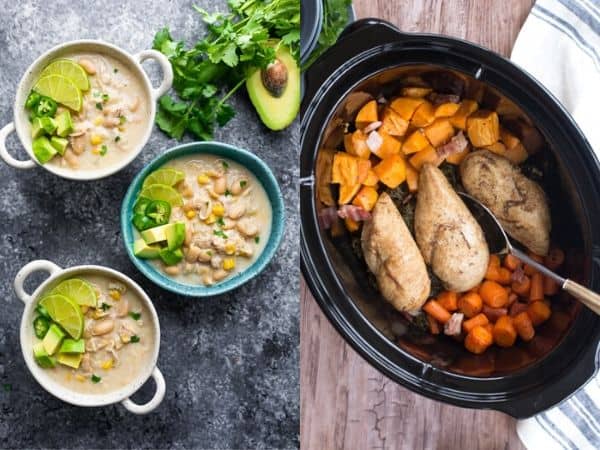 21. Slow Cooker Maple Pulled Pork from Sweet Peas & Saffron // 22. Slow Cooker Tuscan Chicken White Bean Soup from The Magical Slow Cooker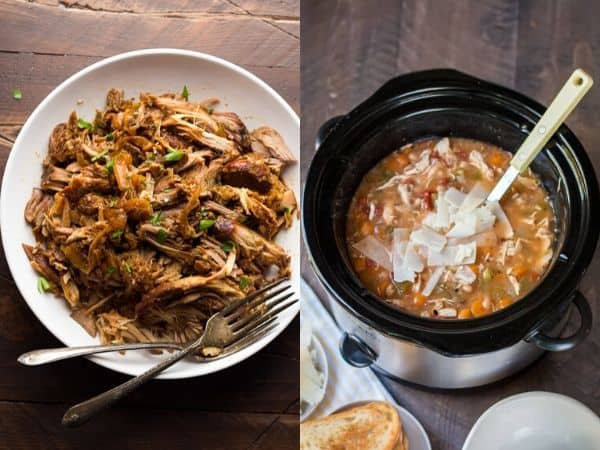 23. Thai Slow Cooker Chicken & Wild Rice Soup from Sweet Peas & Saffron // 24. Slow Cooker Chicken Enchilada Soup from The Magical Slow Cooker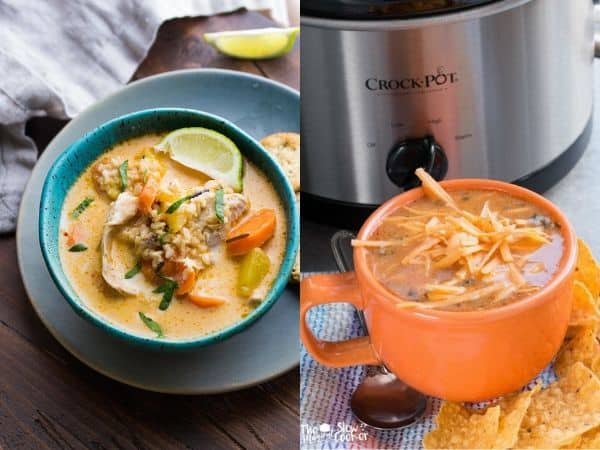 25. Slow Cooker Butternut Squash Lentil Curry from Sweet Peas & Saffron // 26. Slow Cooker Cashew Chicken from A Sweet Pea Chef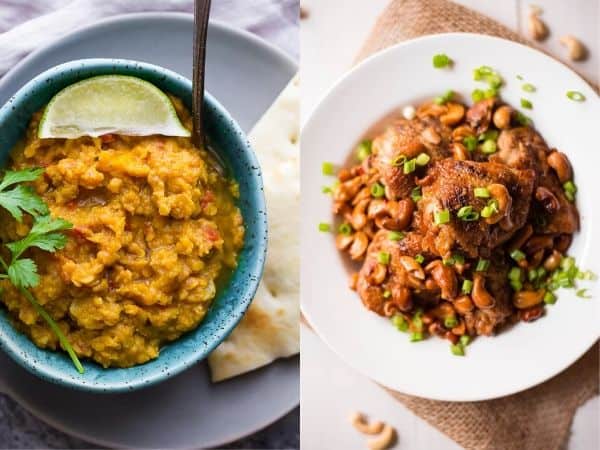 27. Slow Cooker Ethiopian Chicken & Lentil Stew from Sweet Peas & Saffron // 28. Vegan African Peanut Stew from Sweet Peas and Saffron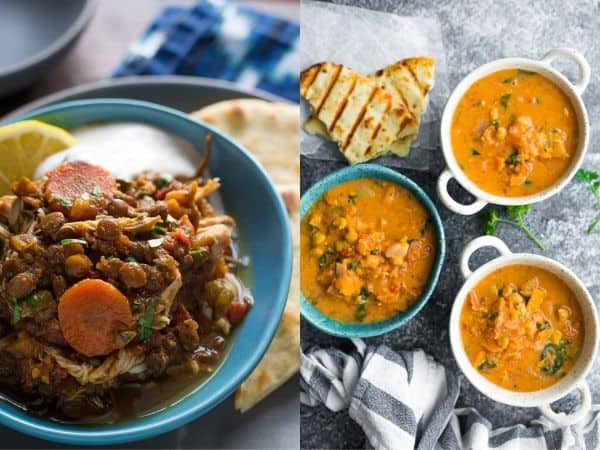 29. Slow Cooker Butter Chicken from Sweet Peas and Saffon // 30. Vegan Crockpot Chili from Sweet Peas and Saffron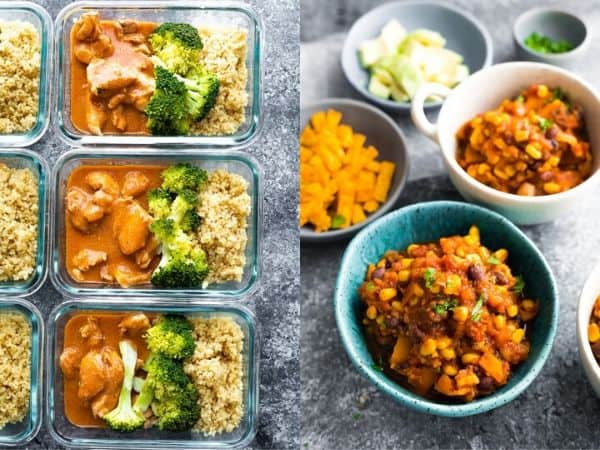 31. Crockpot Taco Soup from Sweet Peas and Saffron // 32. Crockpot Chicken Wings with Maple Ginger Glaze from Sweet Peas and Saffron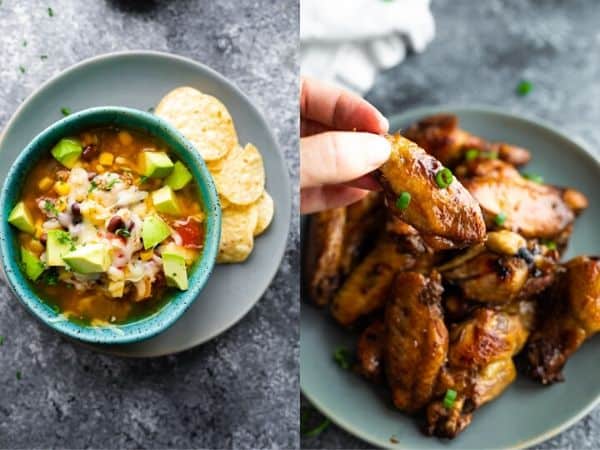 33. Slow Cooker Black Bean, Quinoa and Sweet Potato Stew from Sweet Peas & Saffron // 34. Vegan Slow Cooker Tikka Masala from Sweet Peas and Saffron