These time saving healthy breakfast recipes will make early mornings so much easier! Prep them ahead and you are set for the week.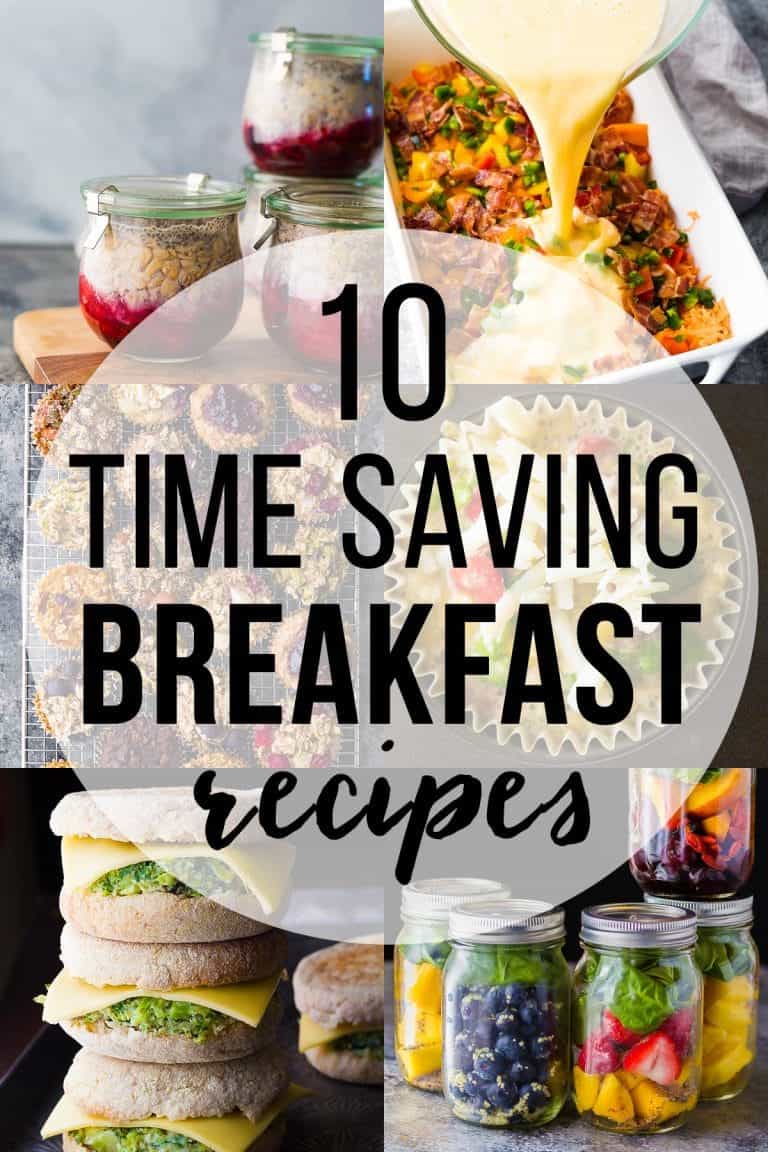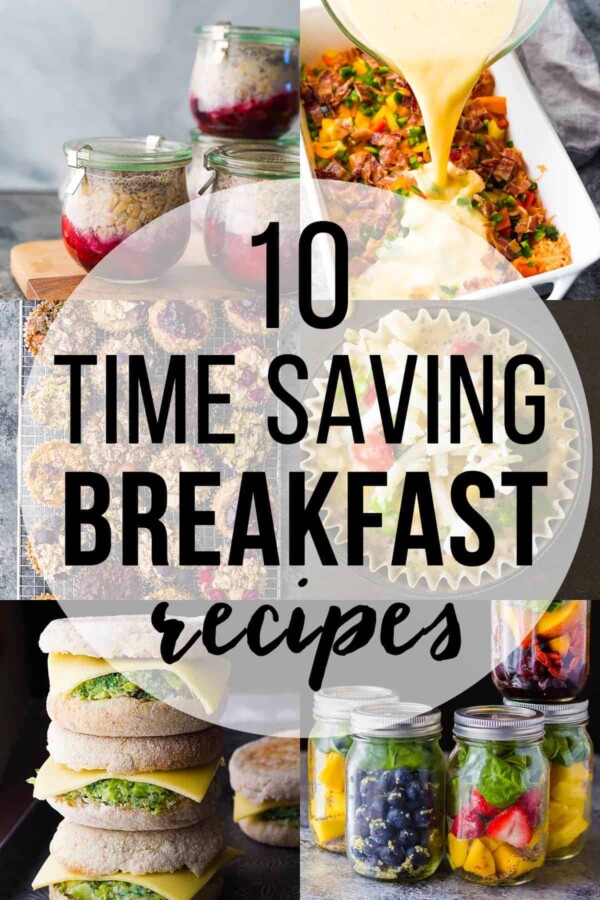 Morning zombies, I'm looking at you!
Is breakfast the last thing on your mind when you're scrambling to get out the door in the morning? Do you skip breakfast, then devour a giant sugary muffin later in the morning? <--This? This was me. Finding meal prep was a big game changer in my morning routine.
I'm sharing my favorite time saving healthy breakfast recipes today. Whether you spend an hour stocking the freezer with breakfast burritos, or ten minutes making a batch of overnight oats, you are not going to regret it!
I have healthy breakfast ideas for everyone, whether you are craving something sweet, or something savory. Maybe you are not a breakfast person and just want a simple smoothie? I've got you covered. Maybe you are cooking for a house full of hungry teenagers? I've even got a couple of big batch breakfast casseroles for you.
Let's check these healthy breakfast recipes out!
Don't forget to pin this post to save it for later!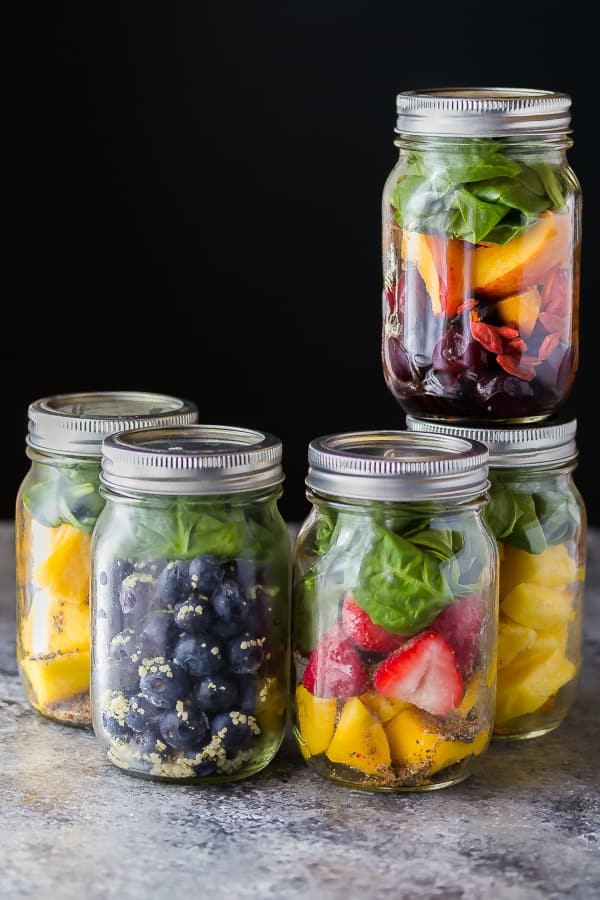 1. Frozen Smoothie Packs
It might seem silly, but assembling your smoothie ingredients ahead as frozen smoothie packs means that all you need to do in the morning is to shake them all out into the blender, add your liquid and blend away.
Don't reach for the disposable plastic bags, grab a few pint mason jars and you are good! Here are 5 Frozen Smoothie Packs to start you off!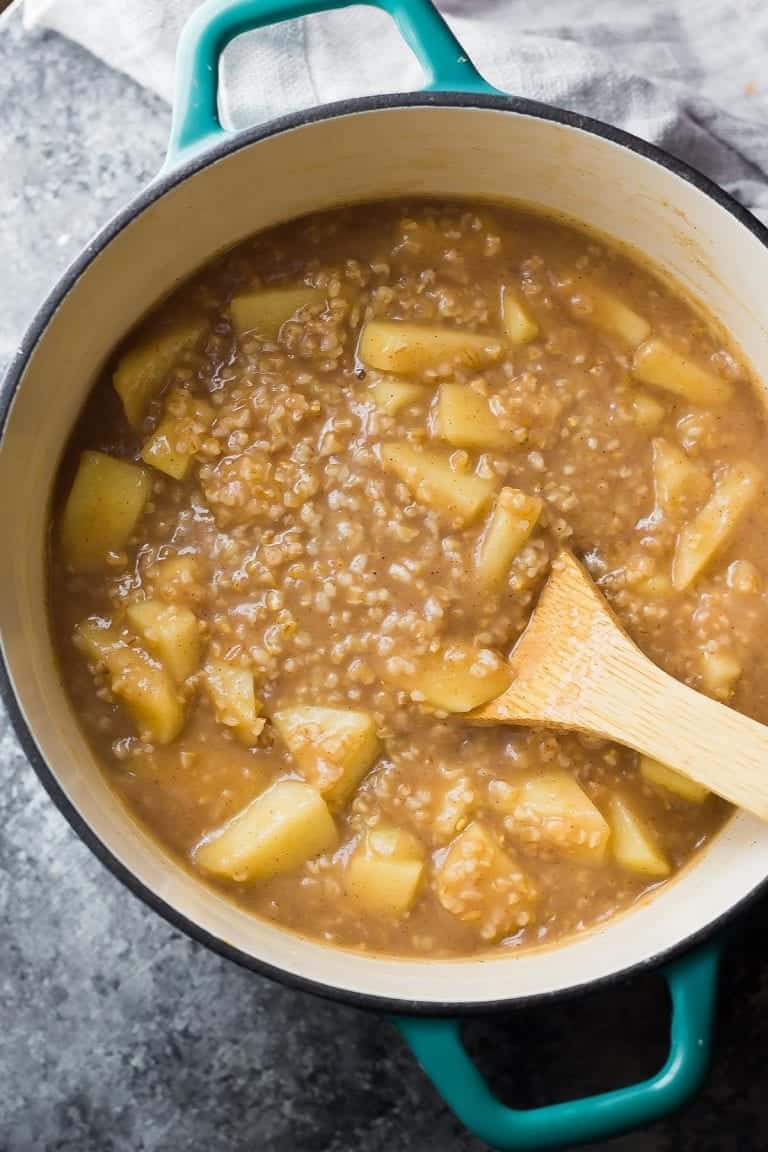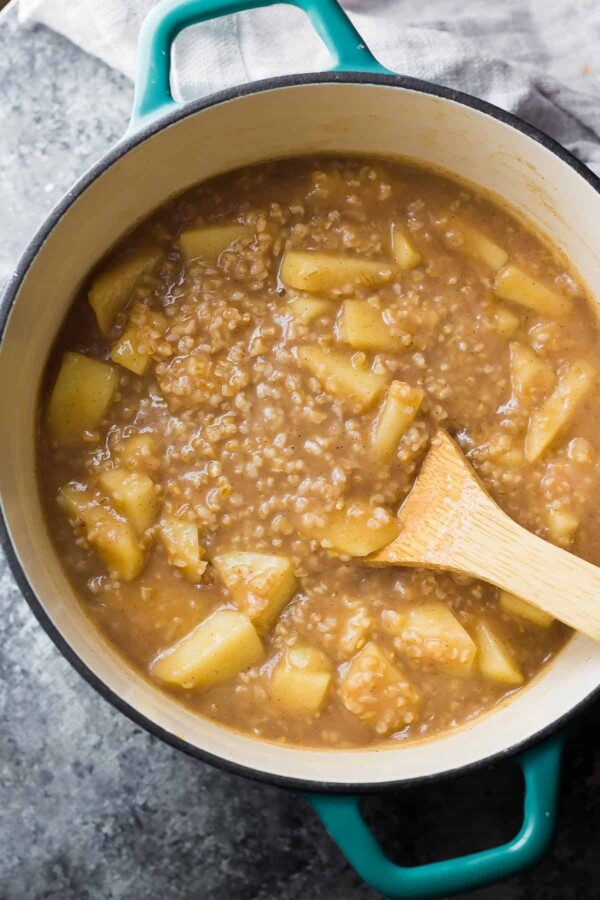 2. Big Batch Oatmeal
One of my favorite healthy breakfast ideas is to make a big batch of steel cut oats, portion it out, and re-heat on weekday mornings. Here are Seven Healthy Steel Cut Oats Recipes. We make a double batch in our Instant Pot and it lasts for 3-4 days.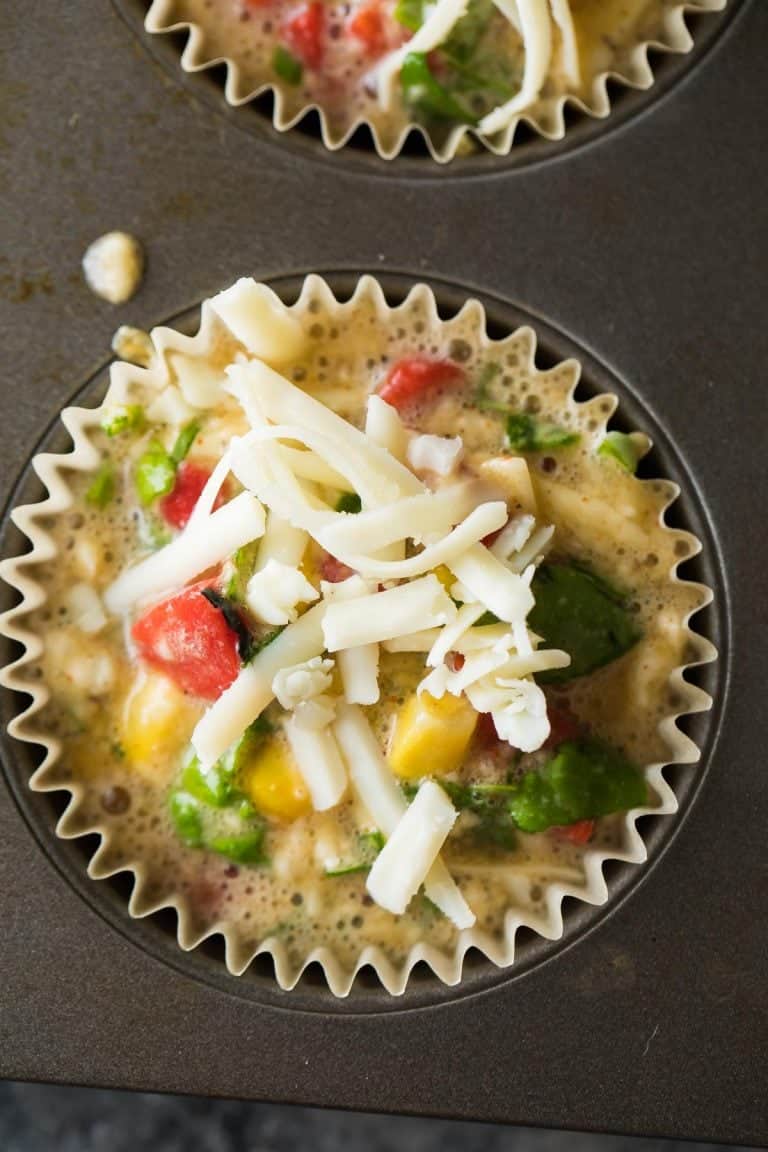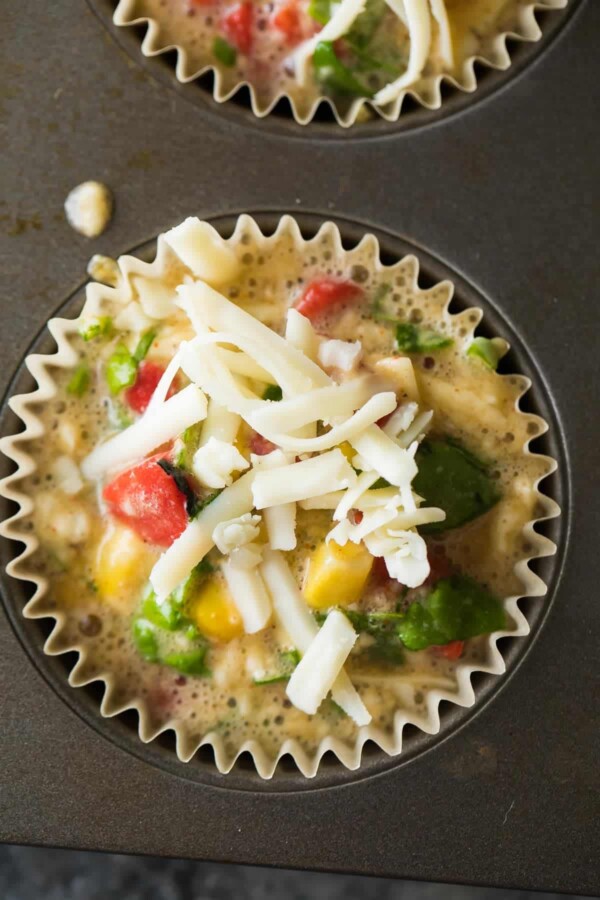 3. Baked Eggs
If you prefer a savory breakfast, consider making a batch of Healthy Breakfast Egg Muffins for easy breakfasts on the go. You could also go the way of a frittata (like this Herb Zucchini & Kale Egg Bake), which can be portioned out and reheated.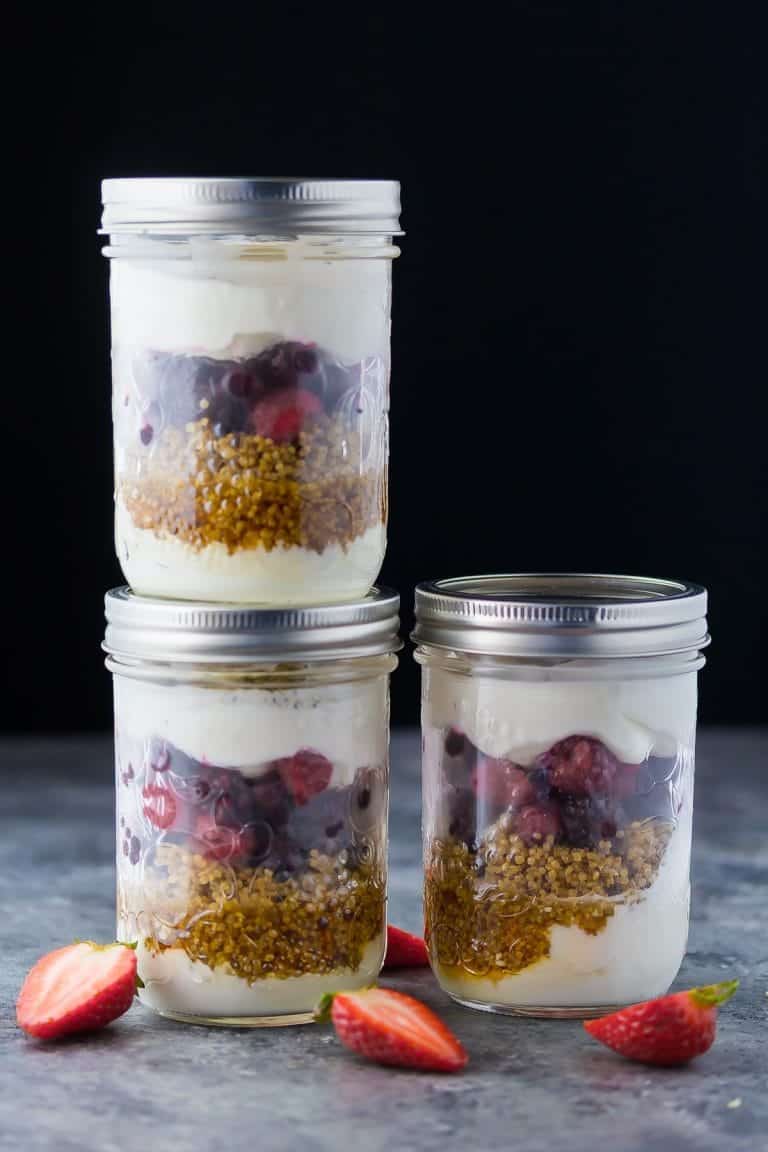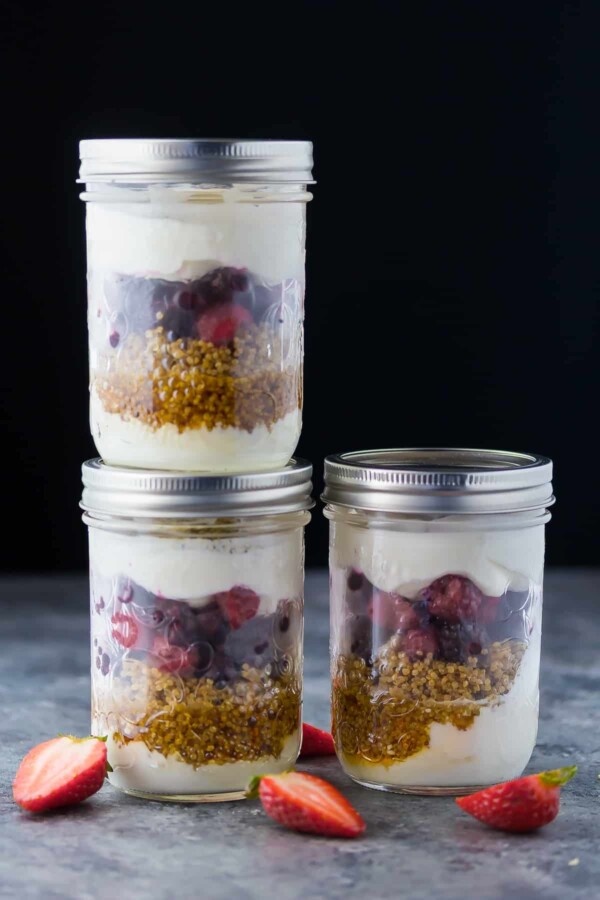 4. Parfaits
Parfaits are one of my favorite breakfast ideas because you can go wild and customize them based on your tastes, and they are so easy to grab on your way out the door. I shared my Berry Quinoa Yogurt Parfaits, and you could add some protein powder for an even bigger boost of protein. Swap out the fruit, add some granola, nuts or seeds...there are a million ways you can change these up.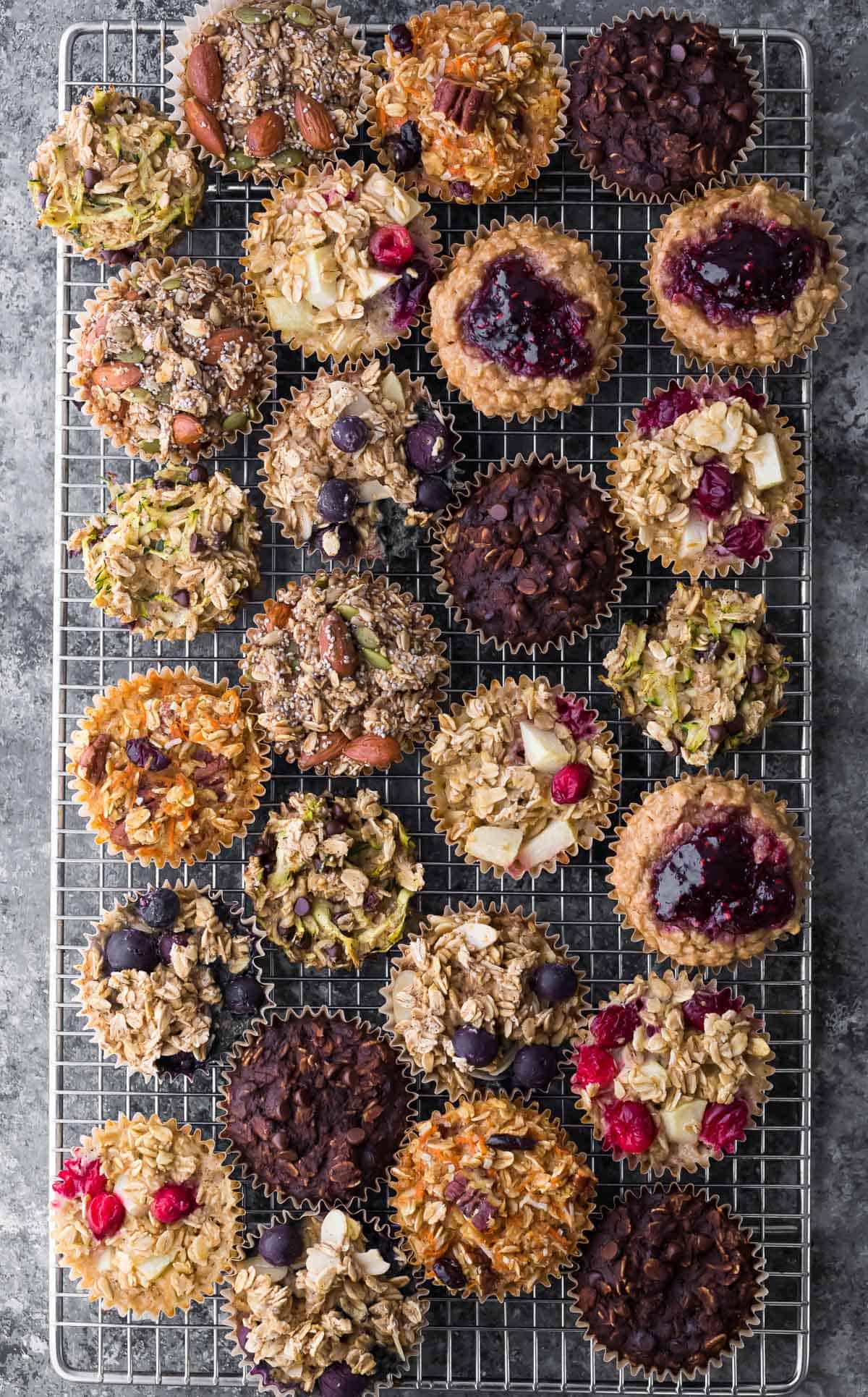 5. Baked Oatmeal
If you need a grab and go breakfast, baked oatmeal is your friend. Check out these 7 Easy Baked Oatmeal Muffins. These babies come together before the oven has even pre-heated.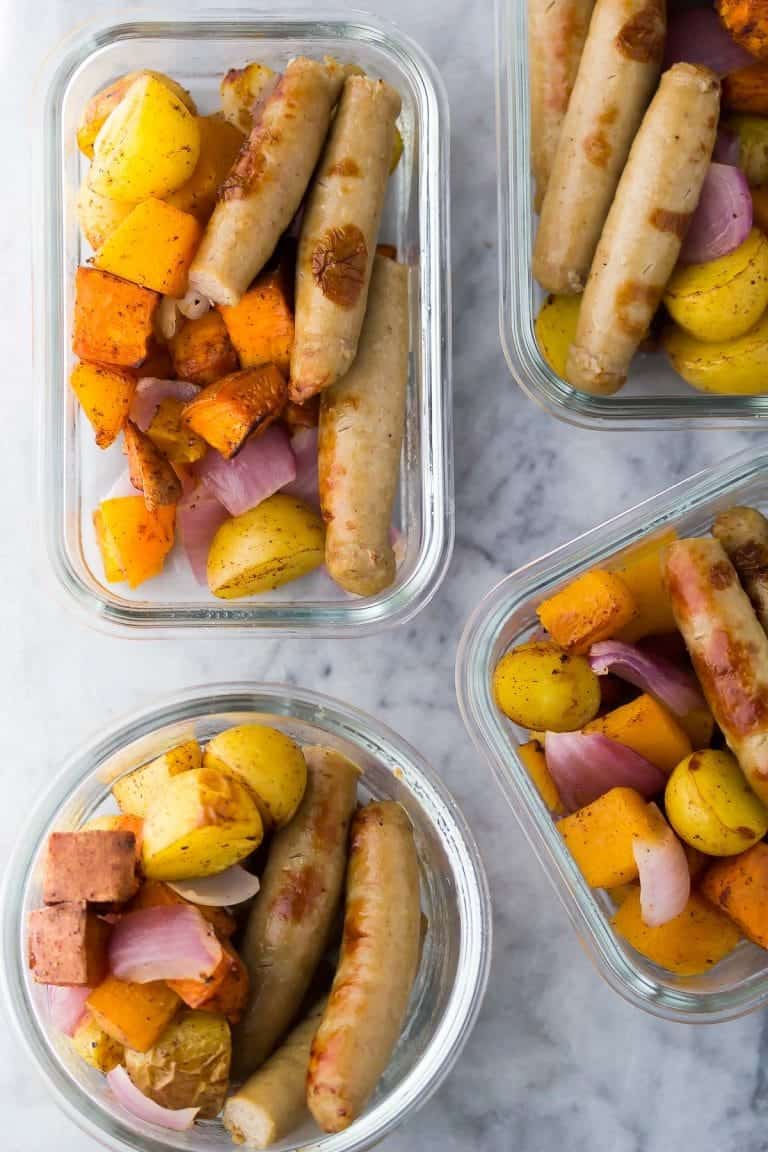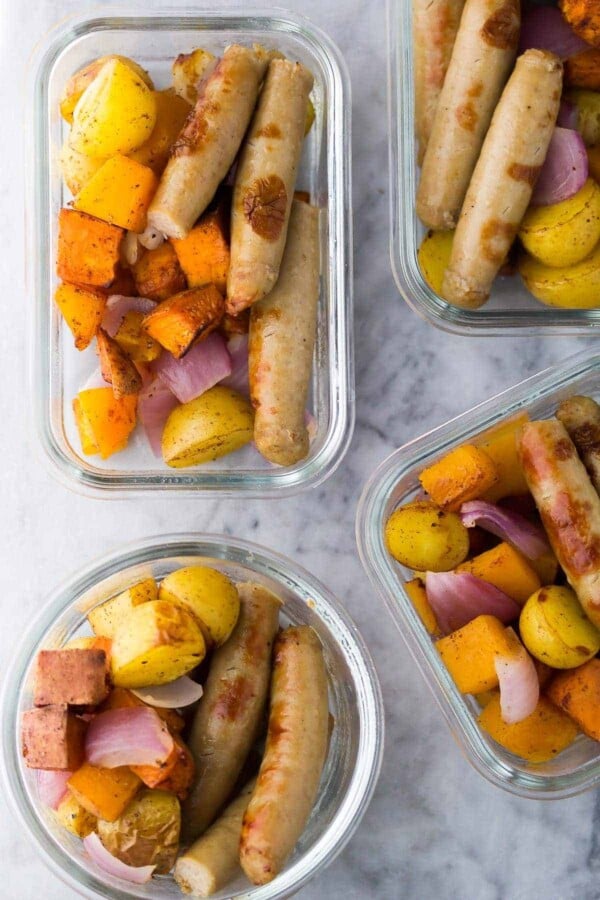 6. Savory Breakfast Bowls
Meal prep bowls are not just for lunches! Cook them ahead and re-heat in the morning! Here are some breakfast ideas: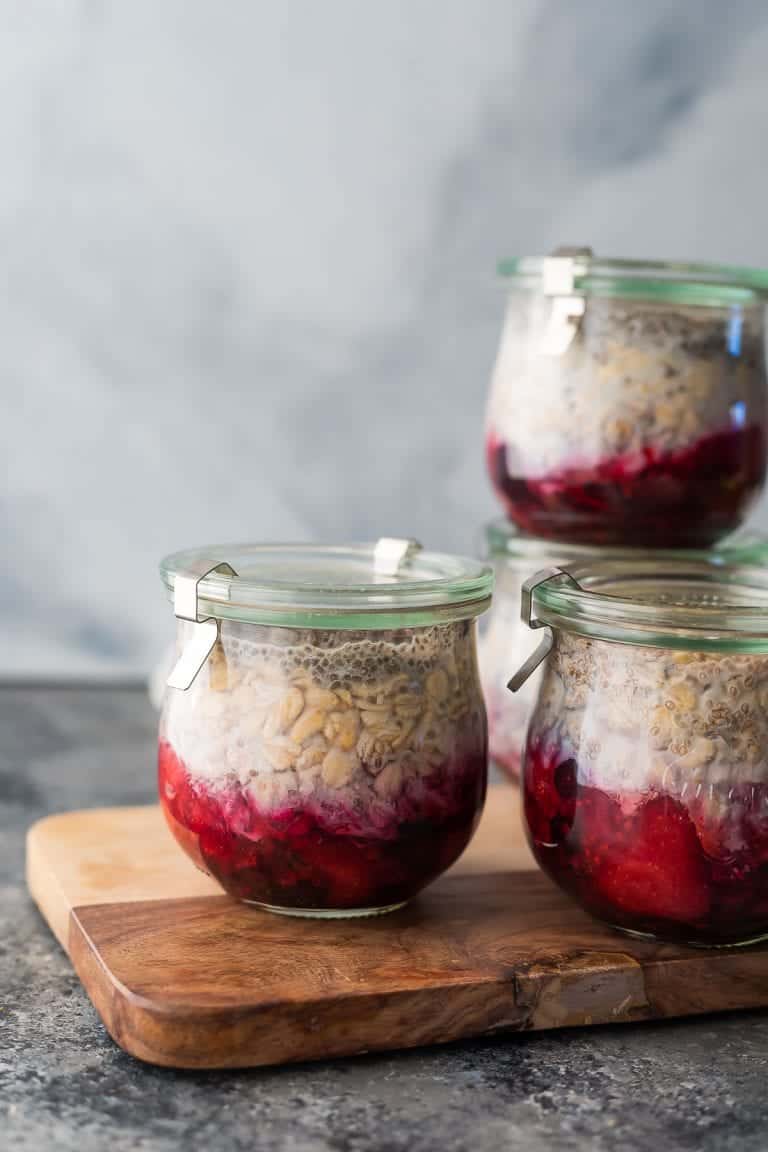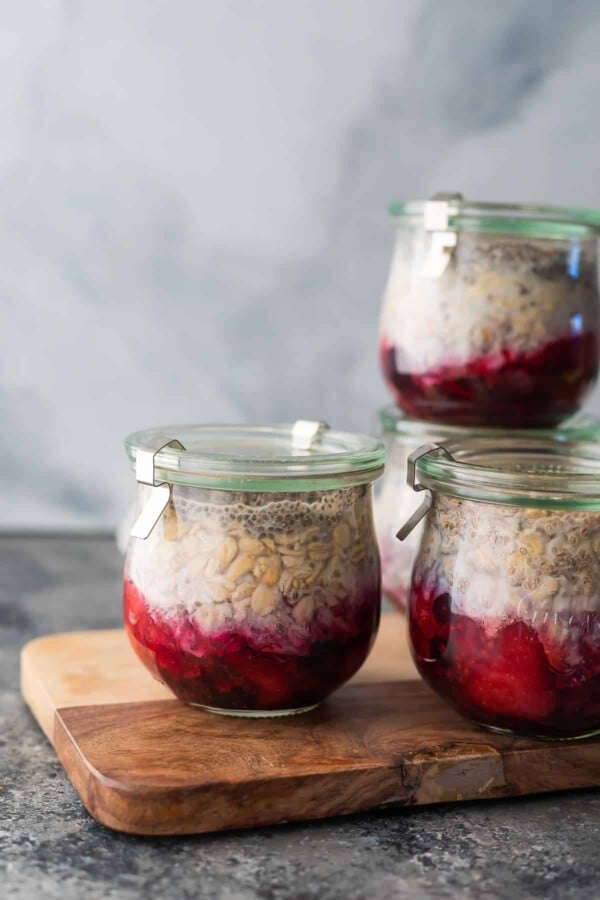 7. Overnight Oats
Overnight oats are such a great time saving healthy breakfast recipe because they come together so quickly...as in under 10 minutes! Easy to customize and grab on your way out the door. Check out my favorite Fruit on the Bottom Overnight Oats, and if steel cut oats are your jam, check out these Overnight Steel Cut Oats.
You may also like this Chocolate Chia Pudding!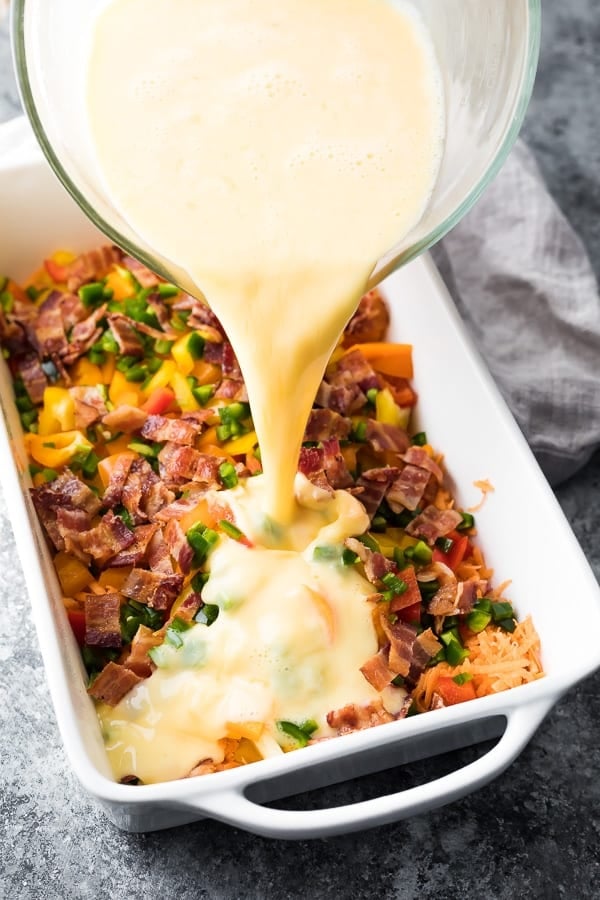 8. Breakfast Casseroles
If you are cooking for a crowd, but want to save time in the morning, check out these healthy breakfast casserole recipes! All the prep work is done in the evening before, then you can pop them in the oven the next morning for easy breakfasts. You can also bake these up on the weekend and re-heat for easy breakfasts on week days.
Here are a couple of time saving overnight breakfast casseroles: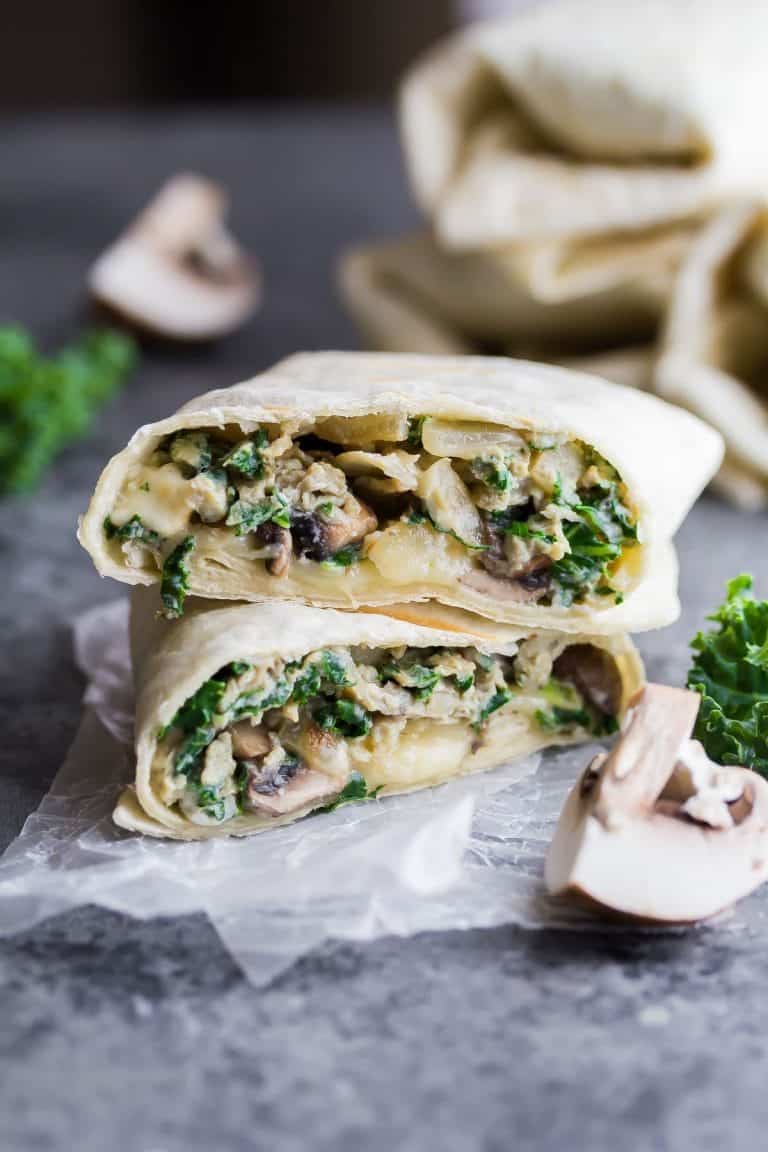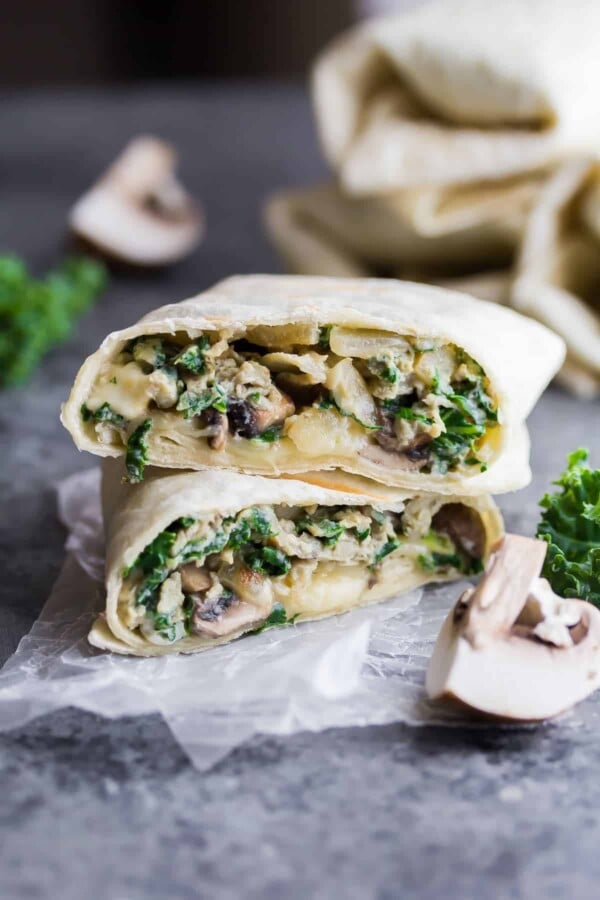 9. Breakfast Burritos
Breakfast burritos are one of my favorite time saving healthy breakfast recipes because they are freezer-friendly, packed full of protein, and easy to sneak some veggies in!
Here are some breakfast burrito recipes: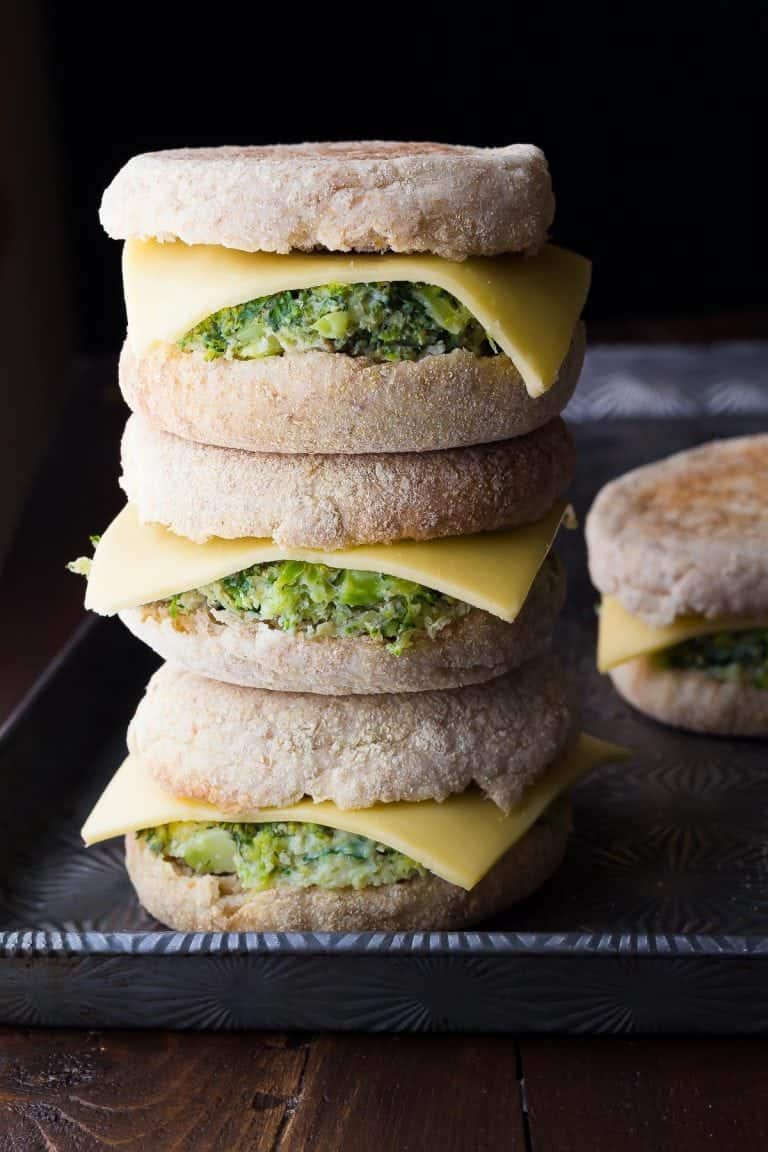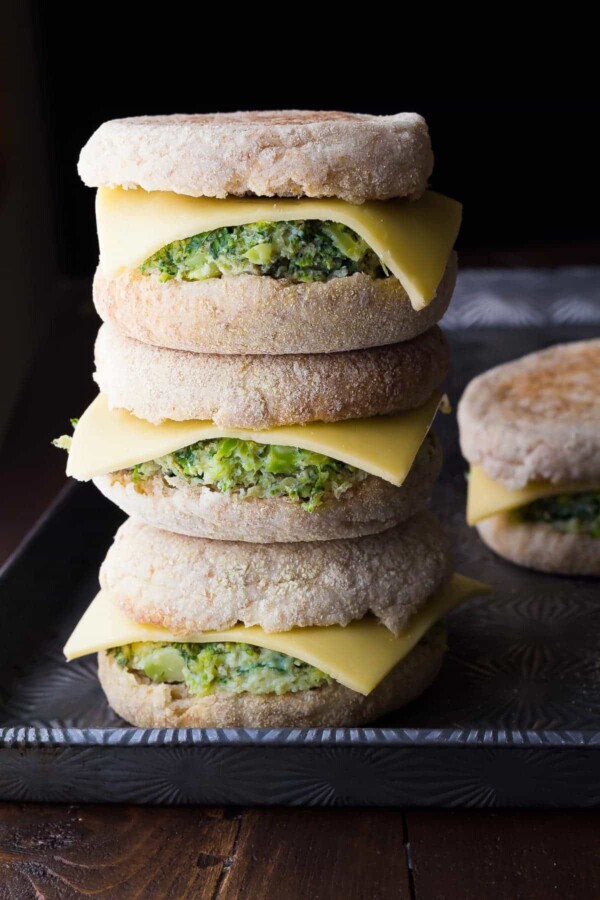 10. Breakfast Sandwiches
Skip the drive thru and the HUGE amounts of sodium with your own homemade breakfast sandwiches...these are so easy to prep ahead and freeze!
I have four freezer breakfast sandwiches on the blog!