19 tasty meal prep sheet pan recipes-- when it comes to efficient meal prep, sheet pans are the way to go! They are incredibly versatile and so easy to mix up the flavors with different spice rubs or sauces. This round-up features sheet pan meal prep recipes that are easy, versatile, and quick to prepare.

Sheet pan meal prep recipes are definitely one of my go-to's for easy and efficient prep.
They are also so versatile! You can load them up with veggies and serve them in so many ways: Buddha or burrito bowls, salads, pita or wrap filling, or just eat as is.
And it's so easy to mix up the flavor profiles of your sheet pan meal prep recipes by adding different spice rubs (here are 7 for you to try!), or adding a different sauce (like the yogurt sauce from this recipe or the tahini sauce from this recipe).
Tips for the best sheet pan results:
pick veggies with a similar roasting time: nothing worse than having to pick out veggies that are done before the others; alternatively you can place veggies with different roasting times on separate halves of the pan or separate pans
don't overcrowd the pan: veggies need some space to roast properly, and overloading the pan means they will take longer to roast and may get soggy as their neighbours release liquid
toss them in oil: oil is absolutely necessary to prevent dried out veggies. Toss them in a bowl, then transfer to the pan to remove excess oil. I always use olive oil; 2 tablespoons per 5 cups of veggies
1. Sheet Pan Meal Prep 2 Ways (Pesto Chickpea Pitas and Thai Chicken Lunch Bowls from Sweet Peas & Saffron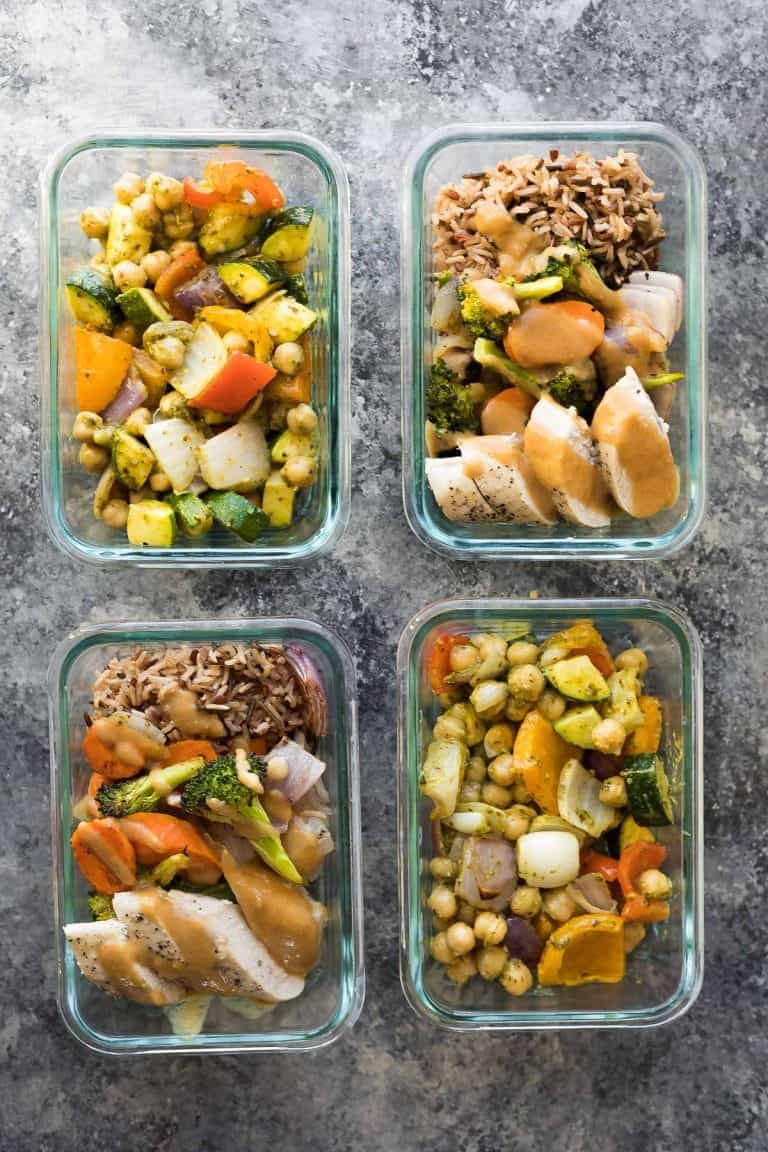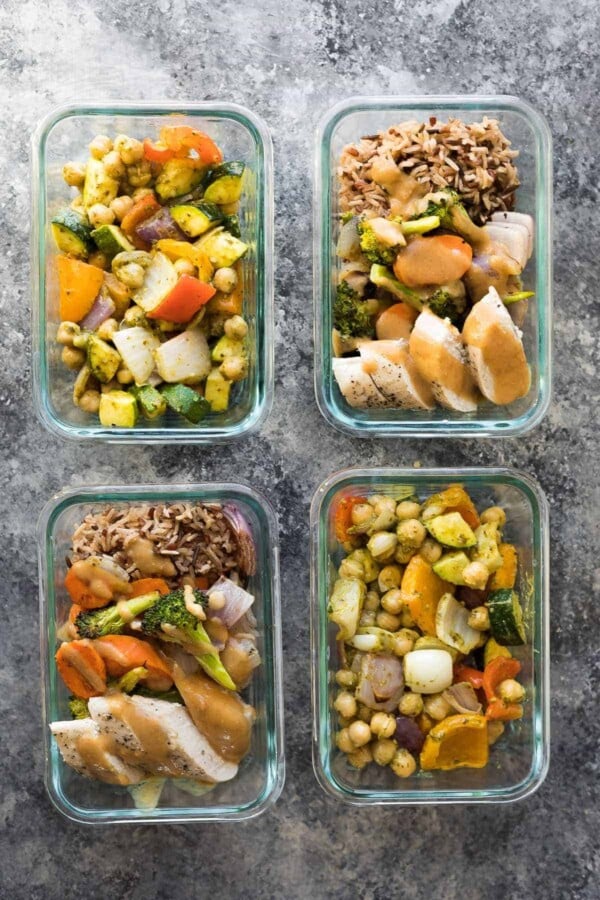 2. Meal Prep Greek Chicken and Veggies with Tzatziki from Gimme Delicious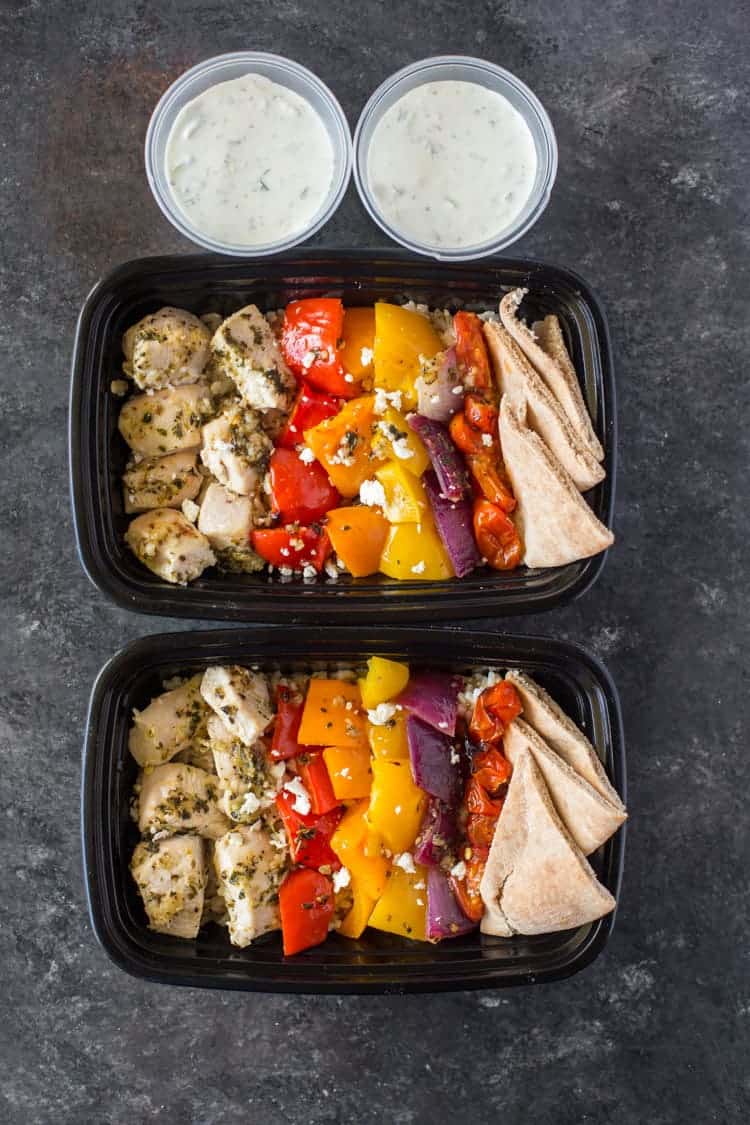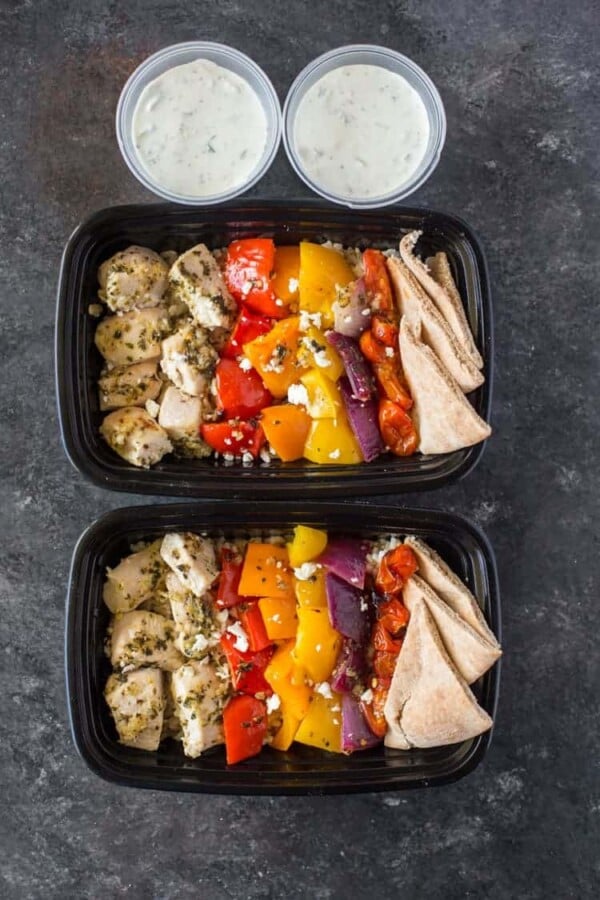 3. Moroccan Couscous Lunch Bowls from Sweet Peas & Saffron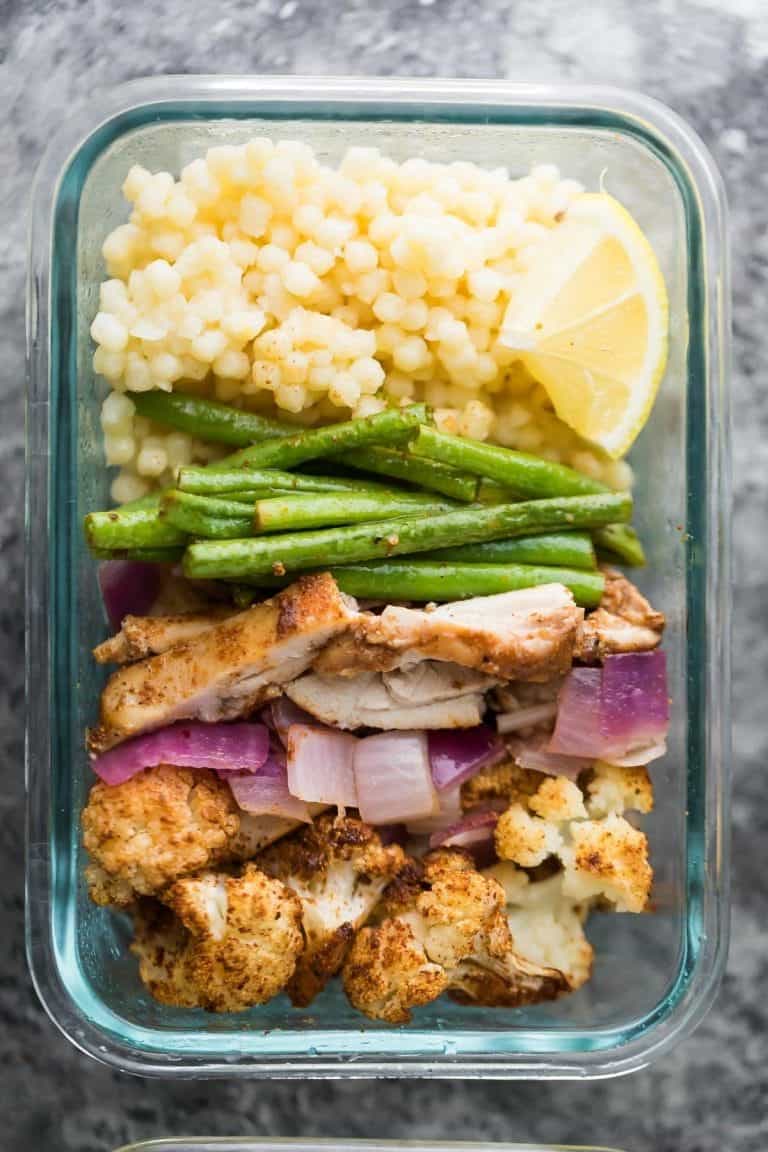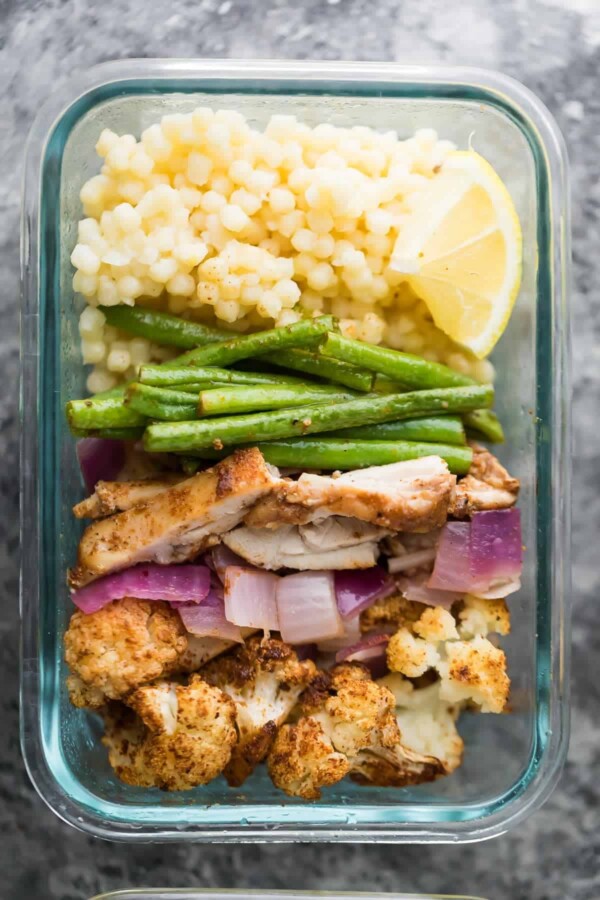 4. Cashew Chicken Sheet Pan from Life Made Sweeter
5. Roasted Sweet Potato Burrito Bowls from Sweet Peas & Saffron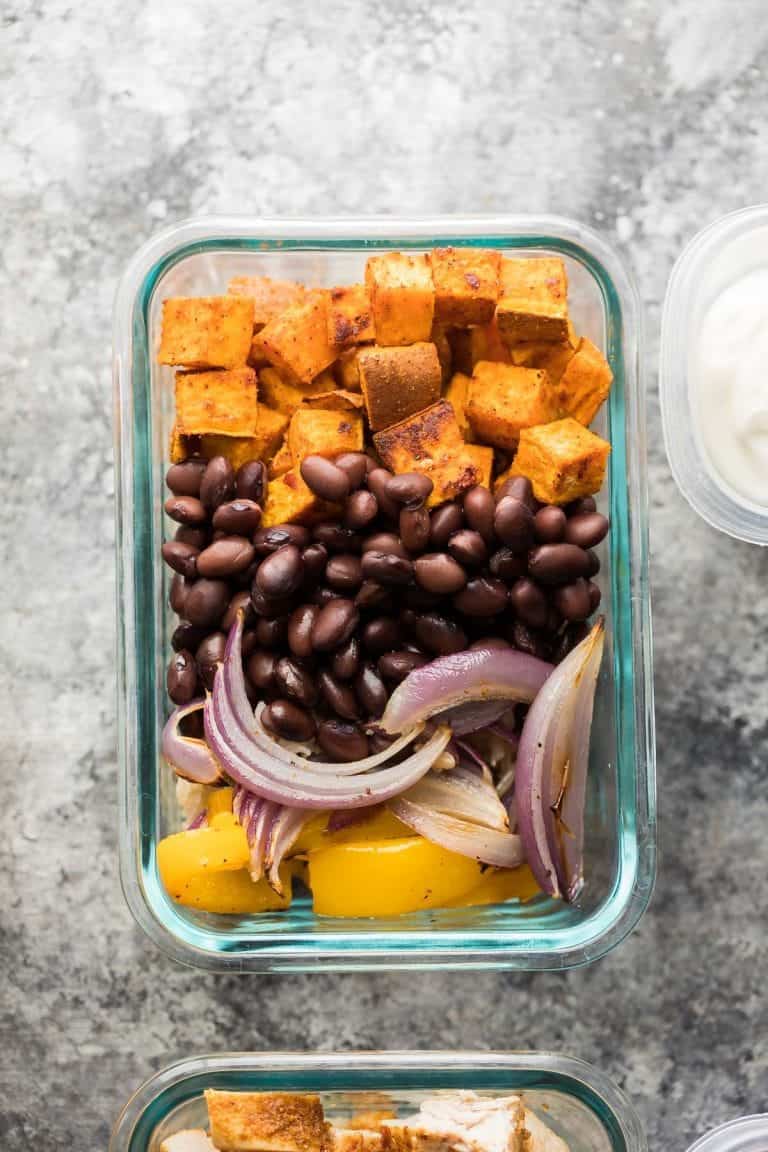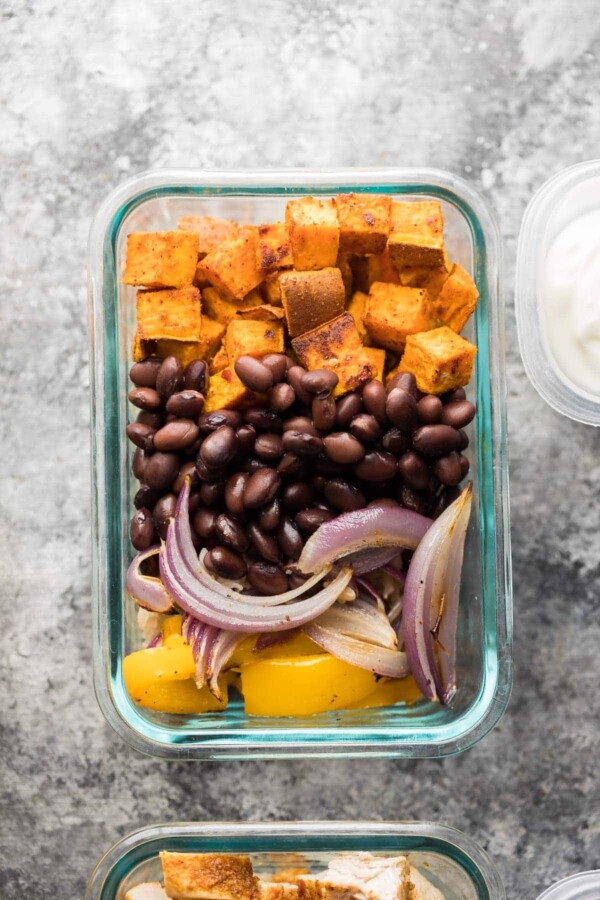 6. One Pan Baked Teriyaki Salmon and Vegetables from Creme de la Crumb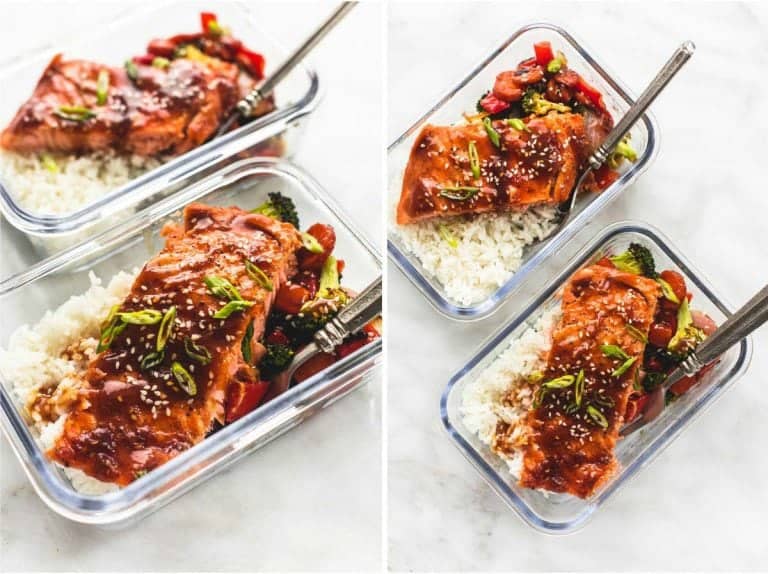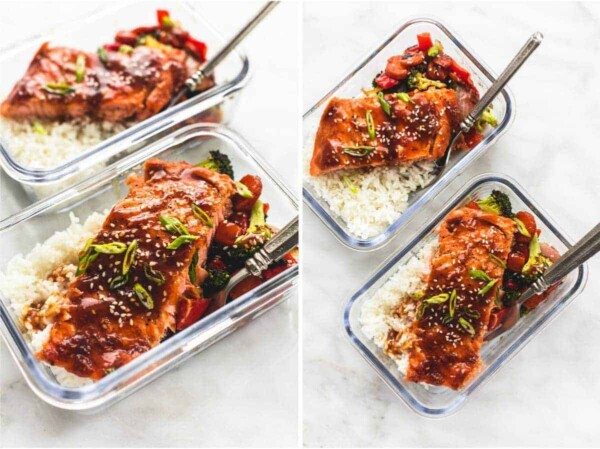 7. Meal Prep Sheet Pan Fajitas from Sweet Peas & Saffron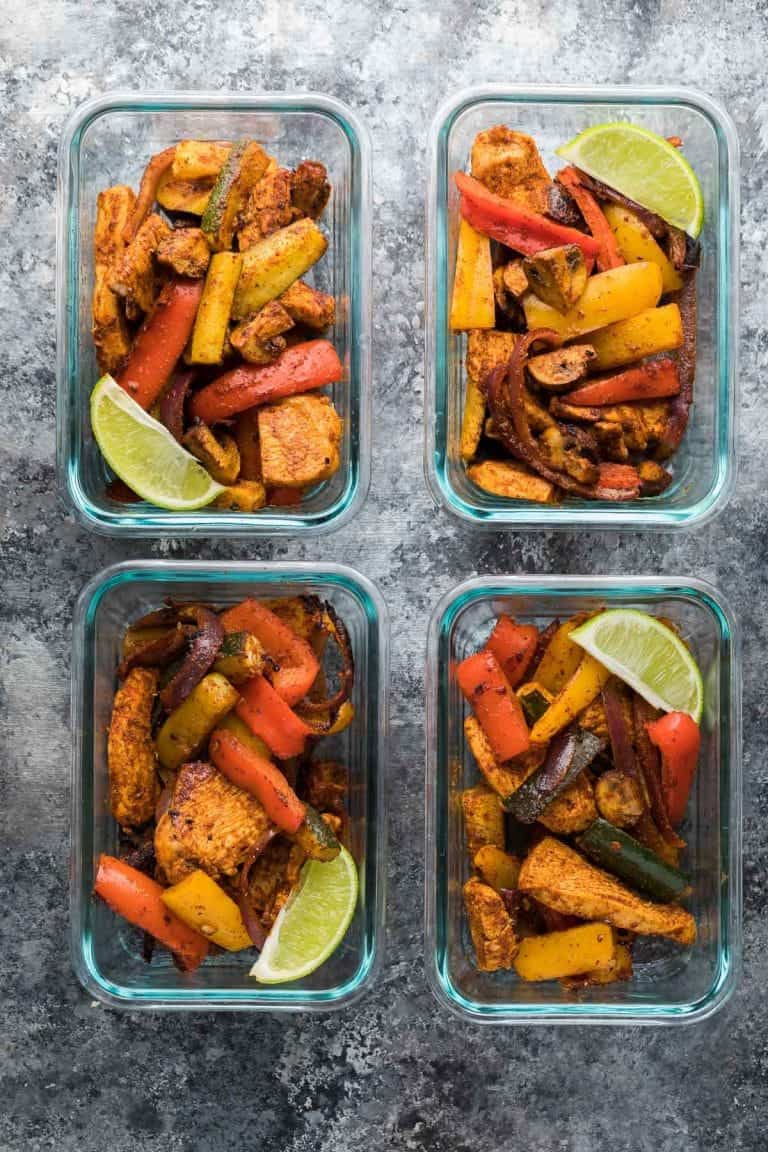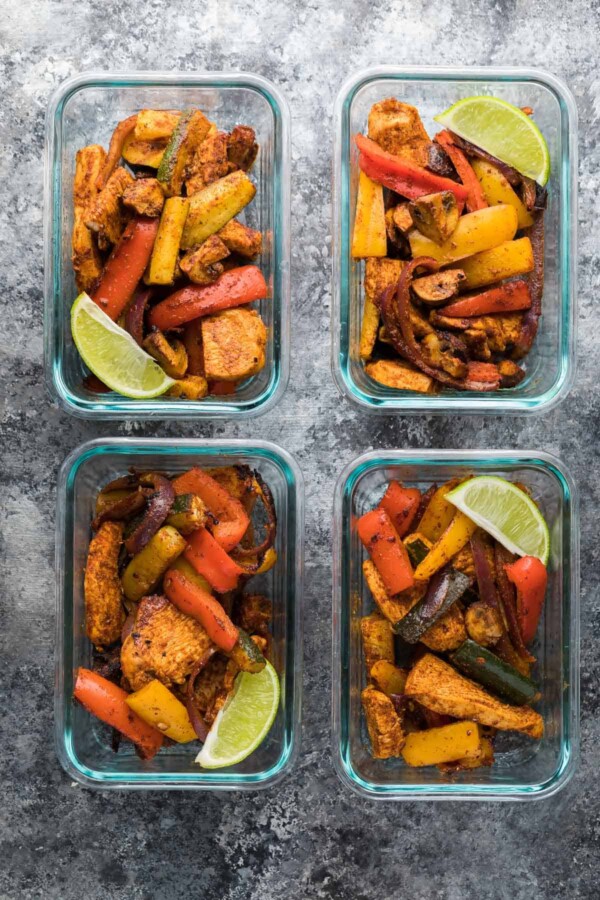 8. One Pan Healthy Chicken & Veggies from Chelsea's Messy Apron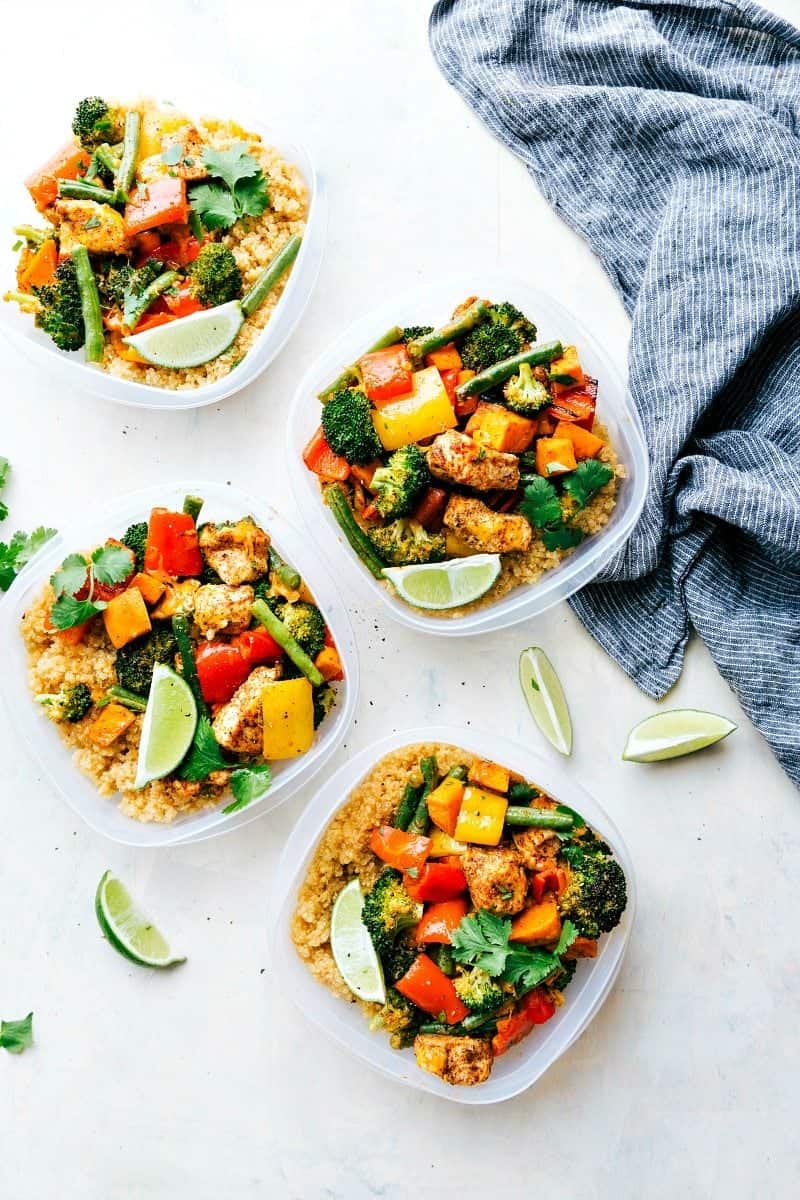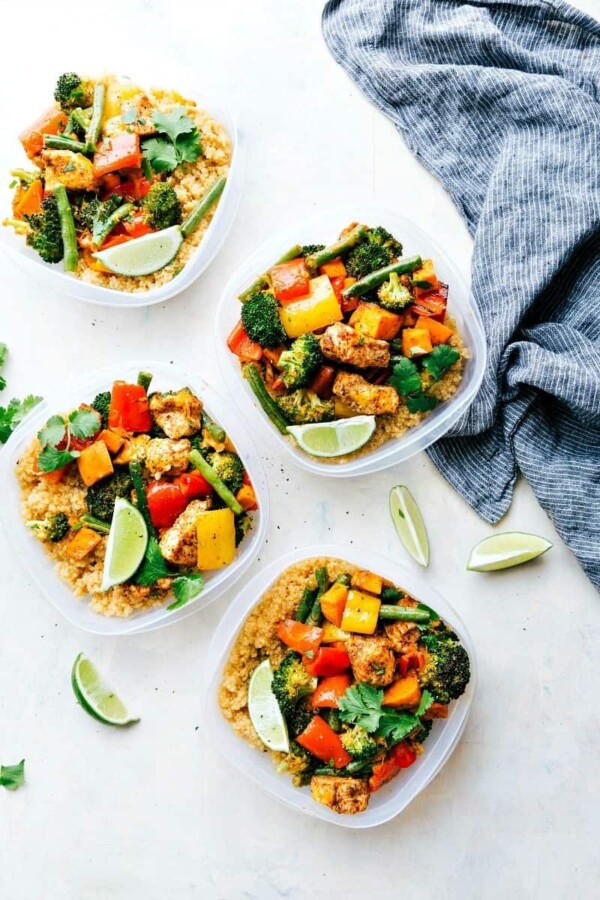 9. Jerk Chicken Meal Prep Bowls from Sweet Peas & Saffron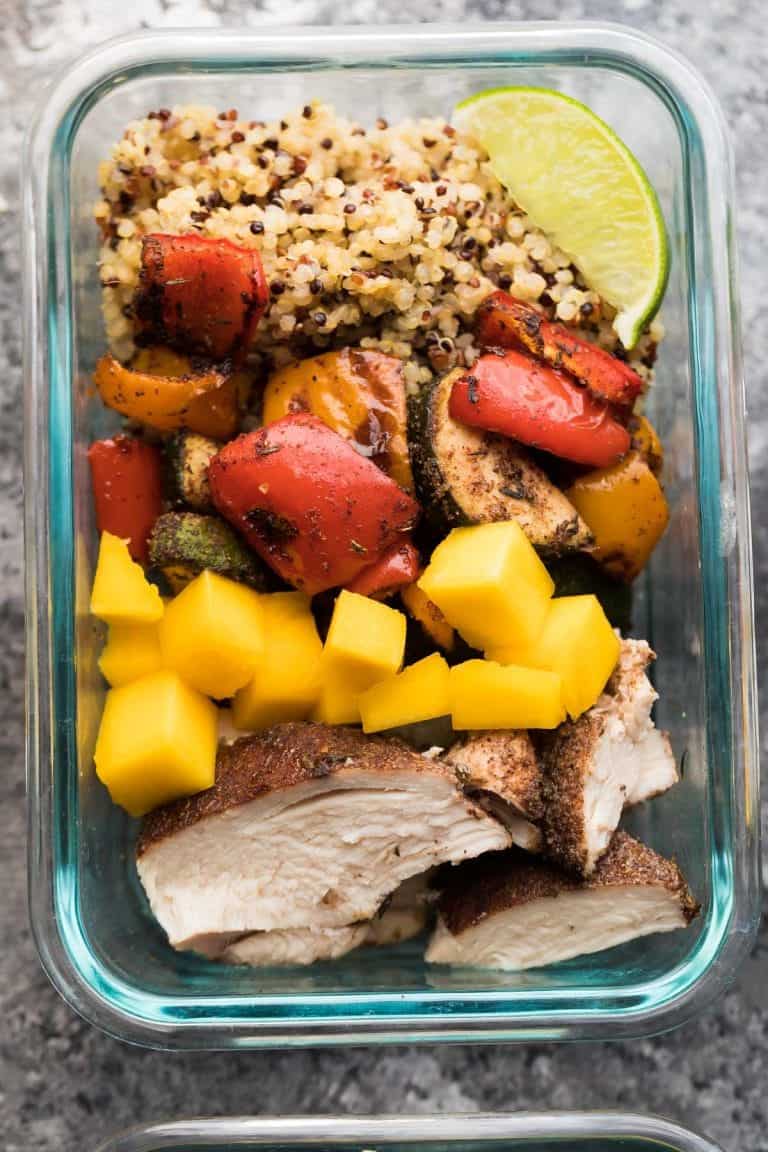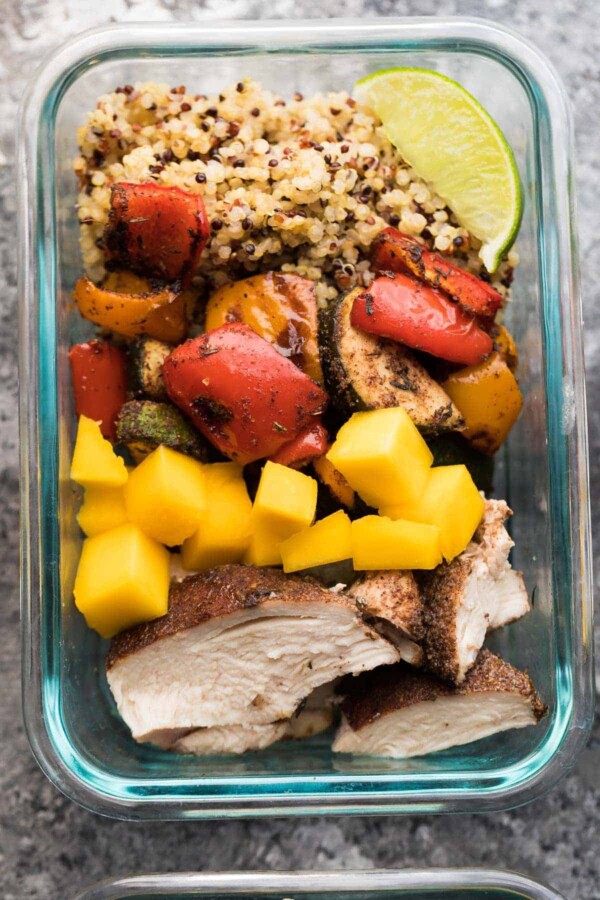 10. Roasted Chicken Butternut Squash and Guacamole Rice Bowls from Foodie Crush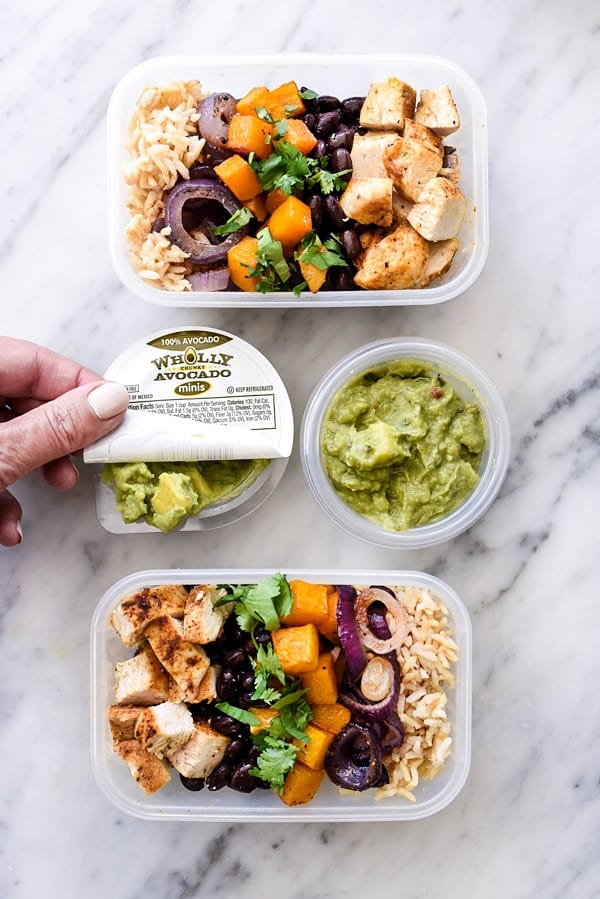 11. Meal Prep Pesto Chicken Pockets from Sweet Peas & Saffron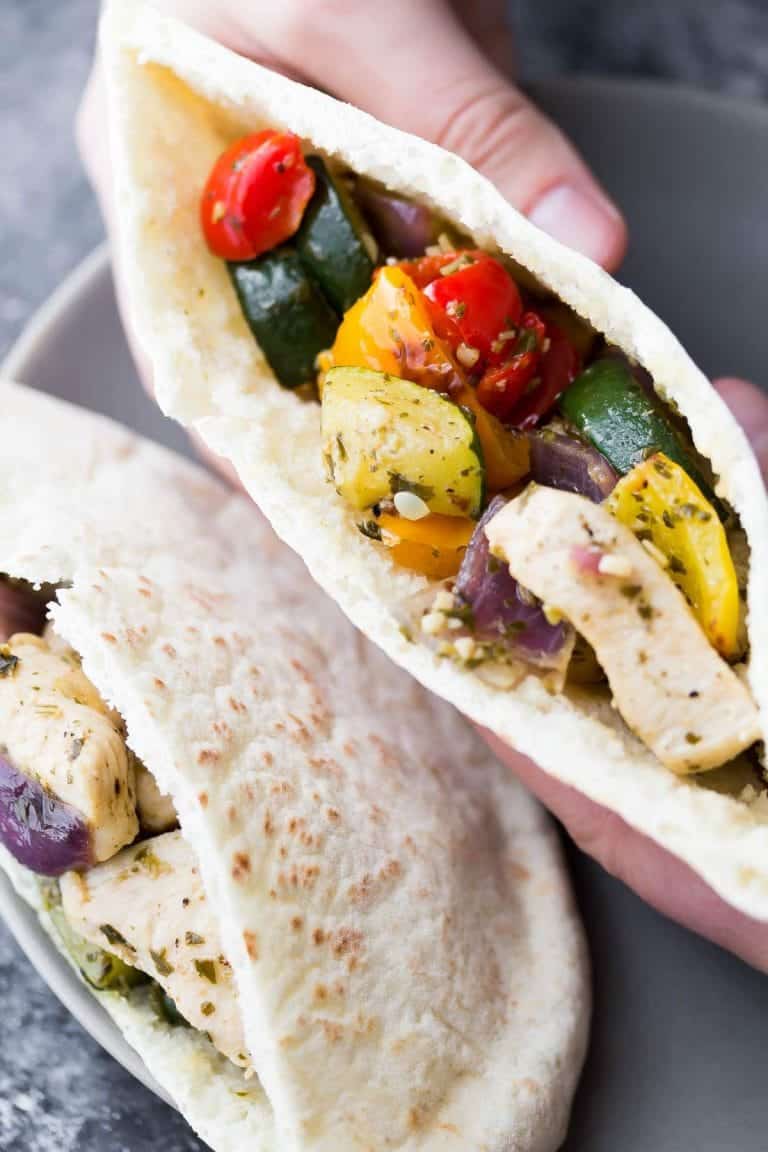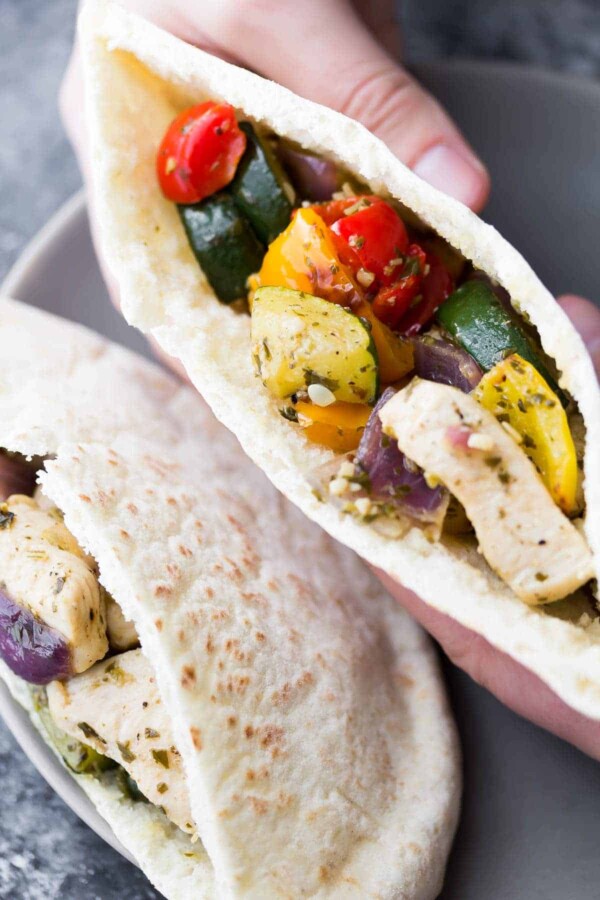 12. Sheet Pan Sriracha Ranch Chicken from The Girl On Bloor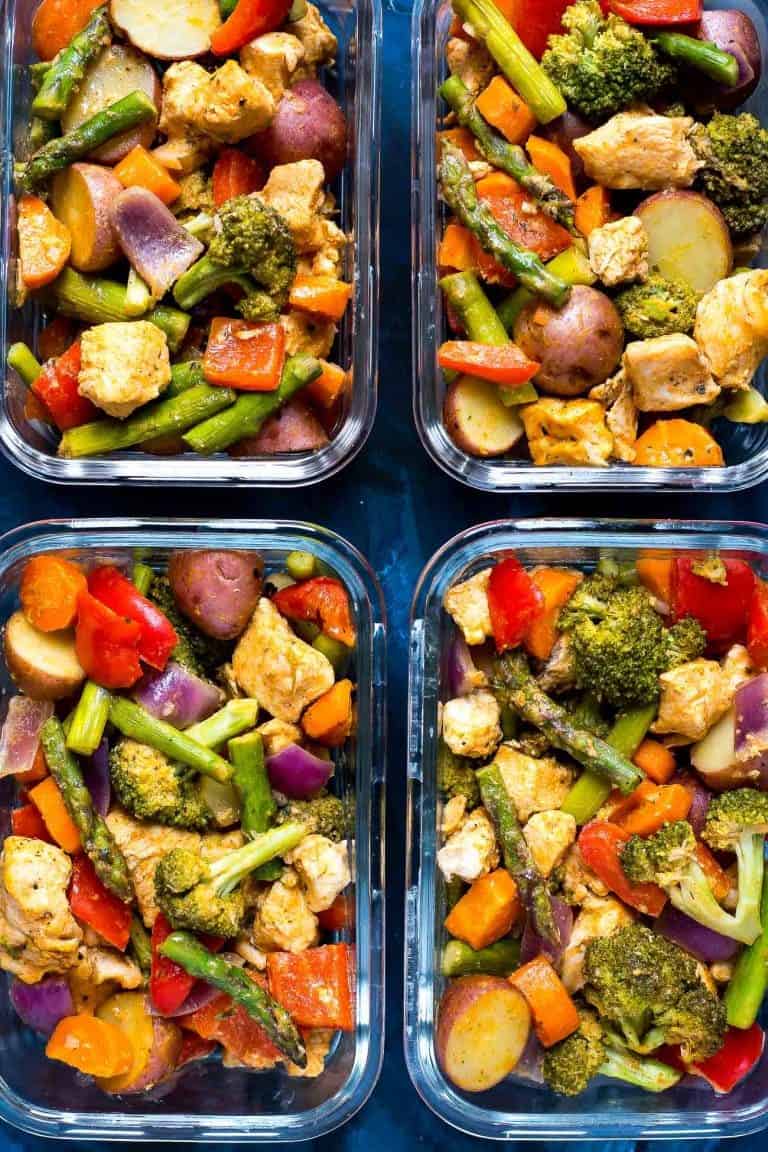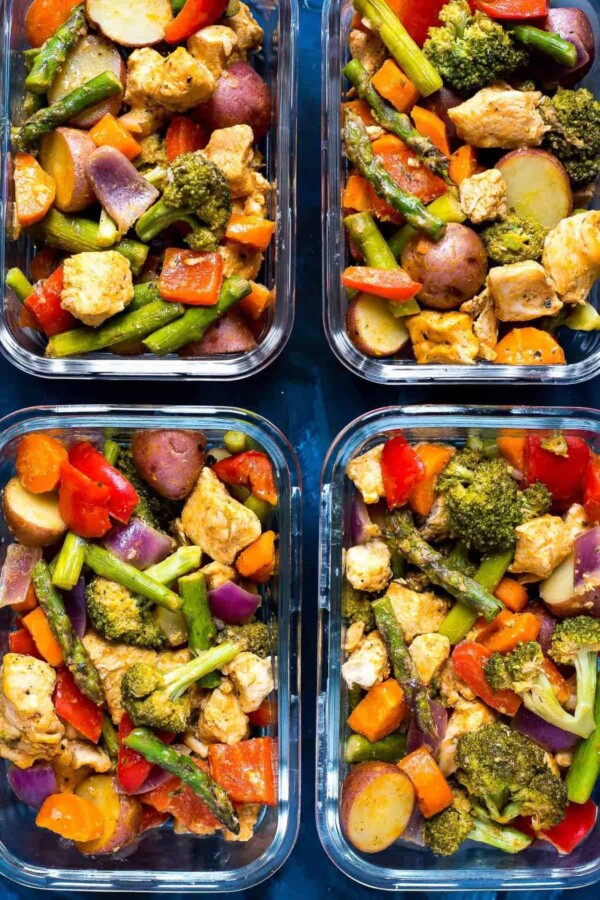 13. Sheet Pan Meal Prep Tofu Quinoa Burrito Bowls from Fit Foodie Finds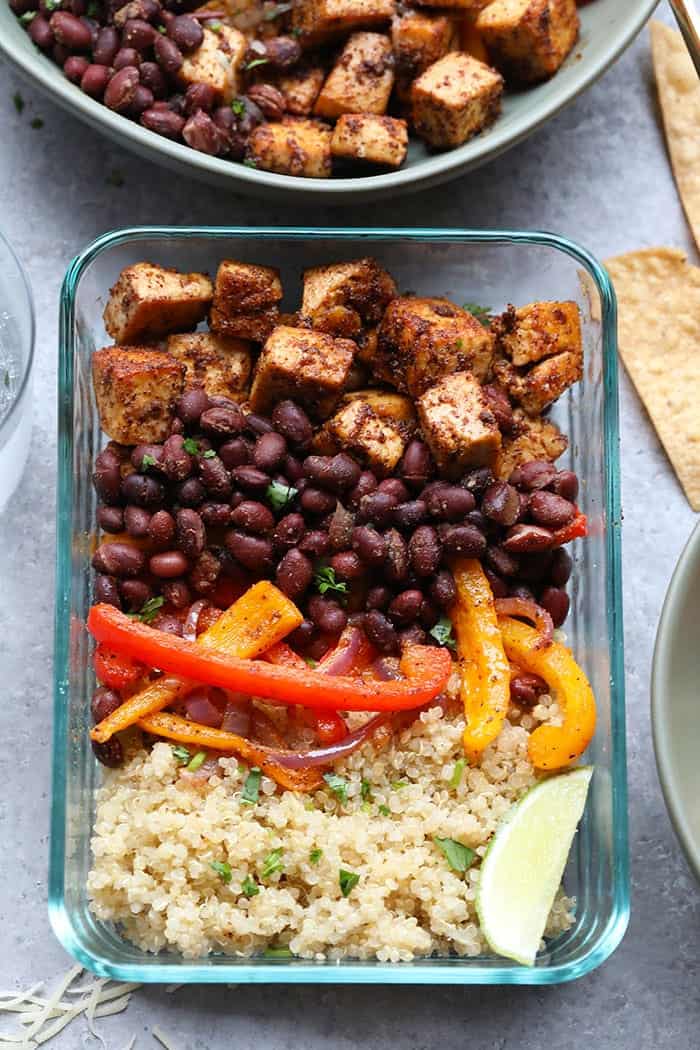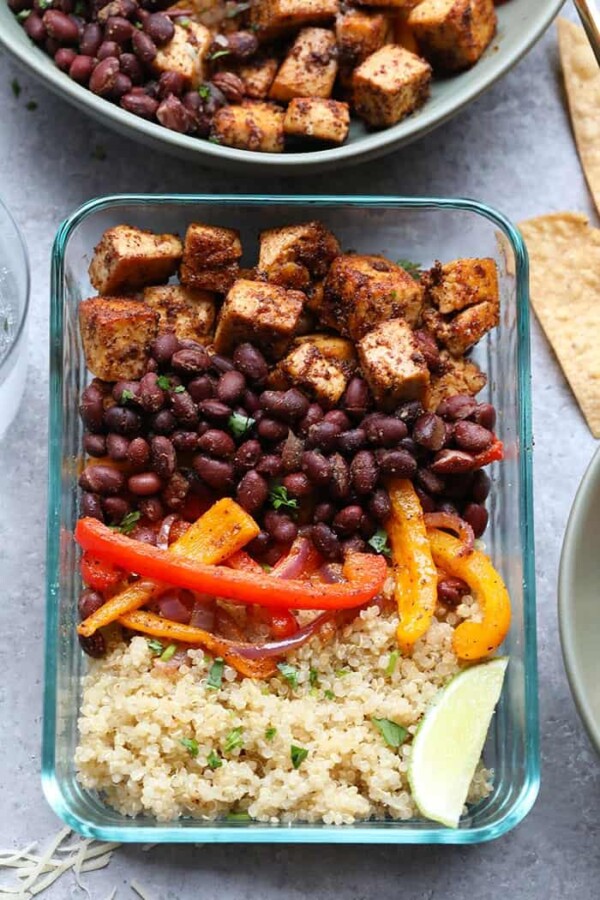 14. Mediterranean Farro Chicken Lunch Bowls from Sweet Peas & Saffron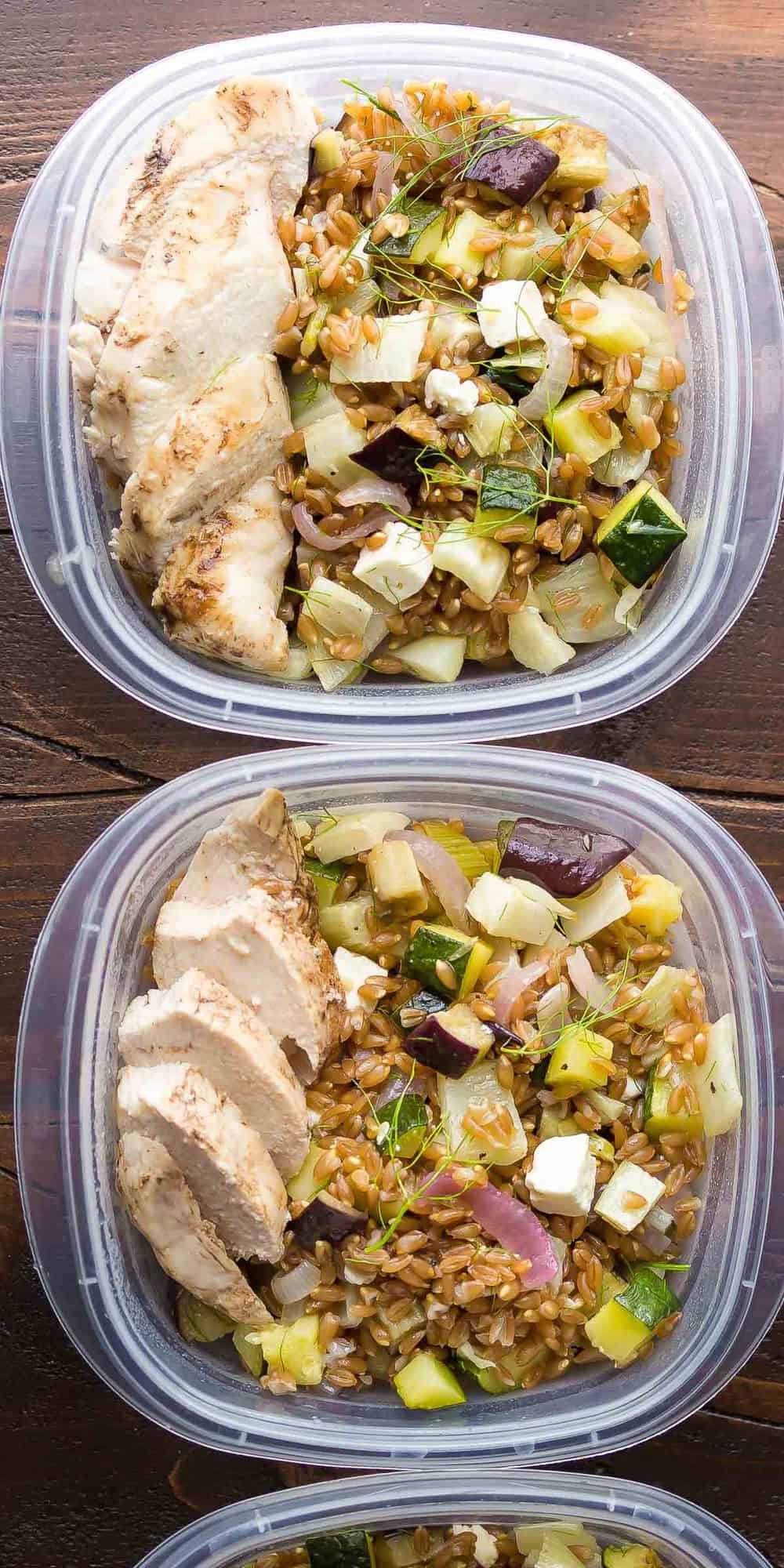 15. Sheet Pan Pork Tenderloin from Meal Prep On Fleek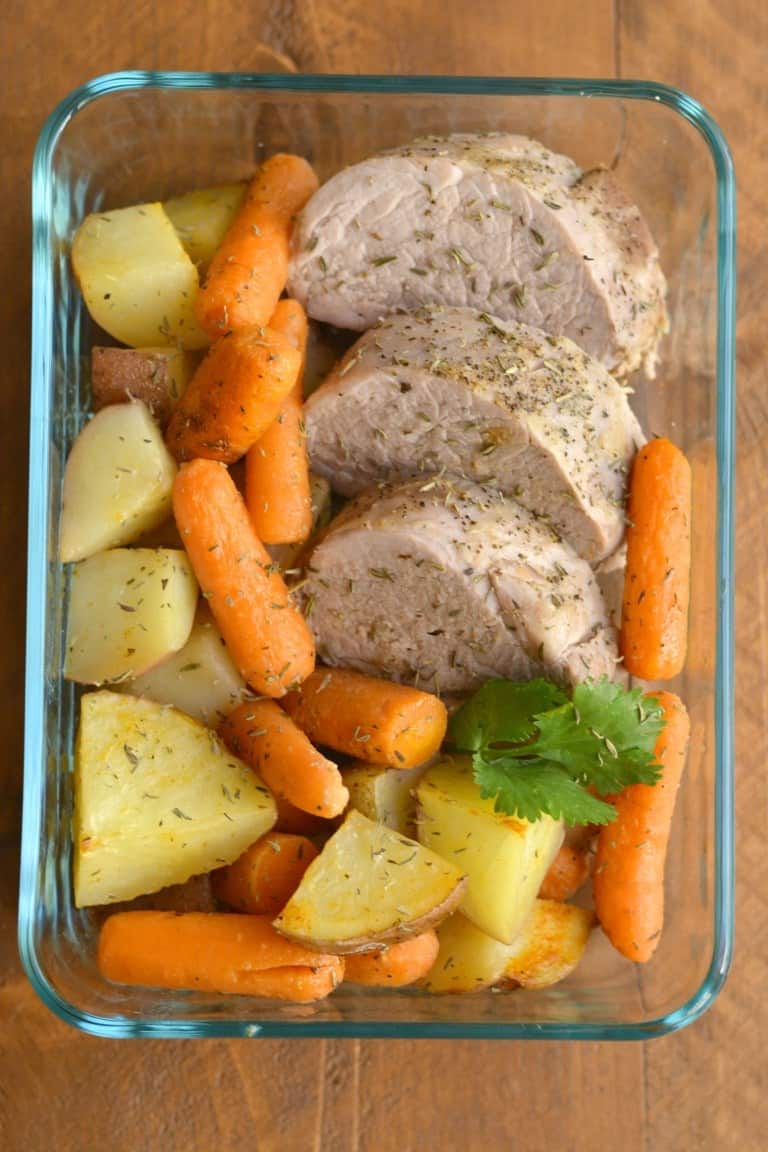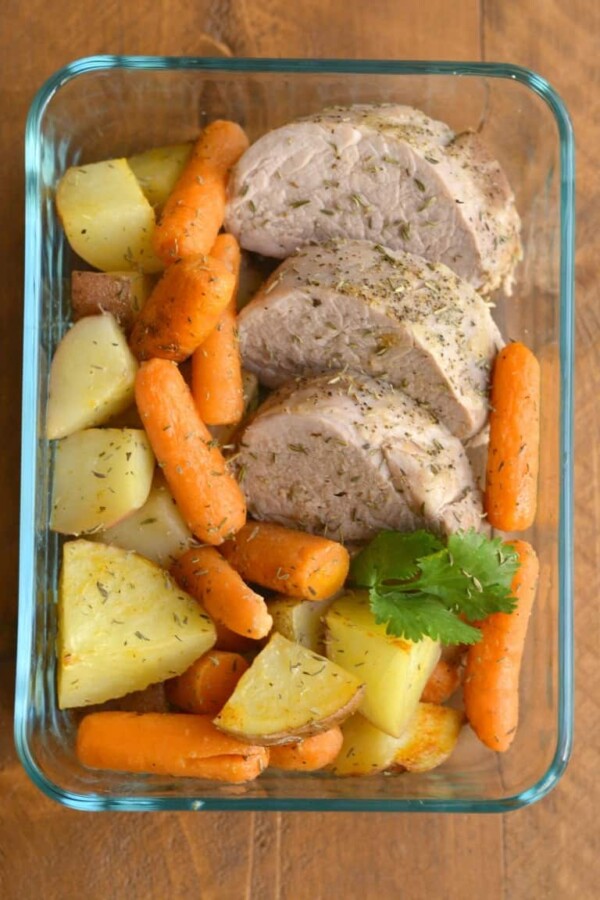 16. Make Ahead Healthy Sausage Breakfast Bowls from Sweet Peas & Saffron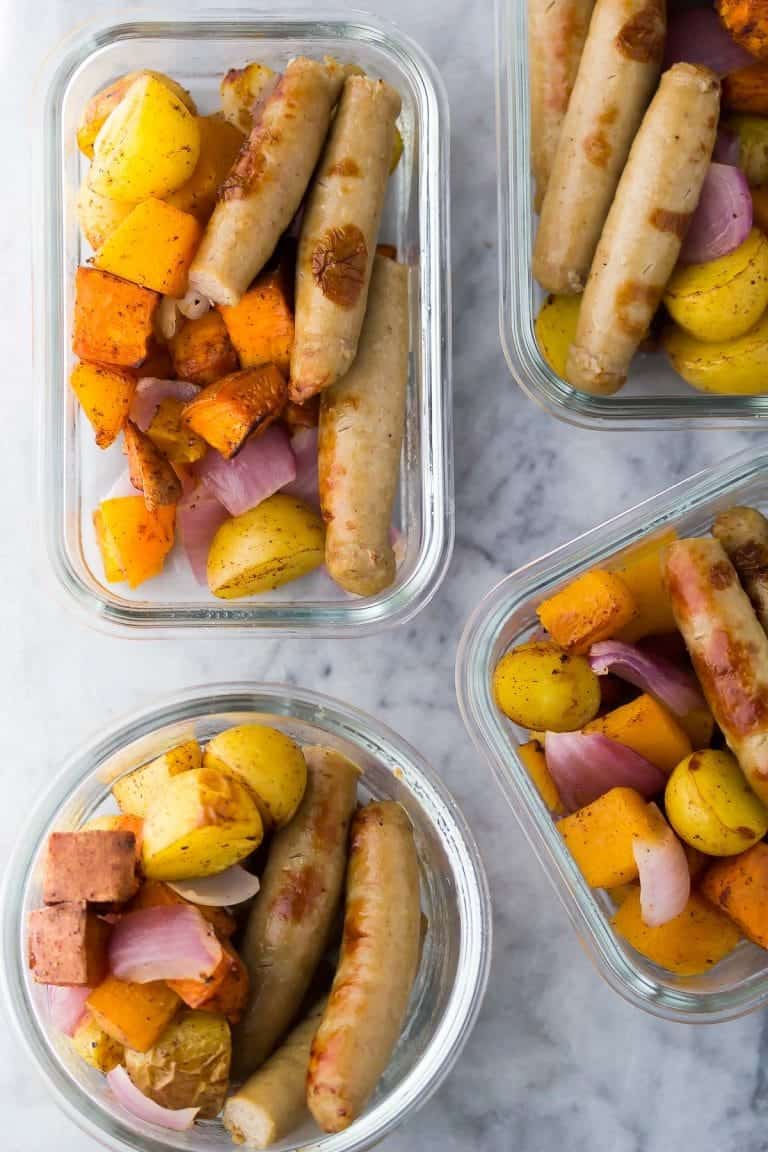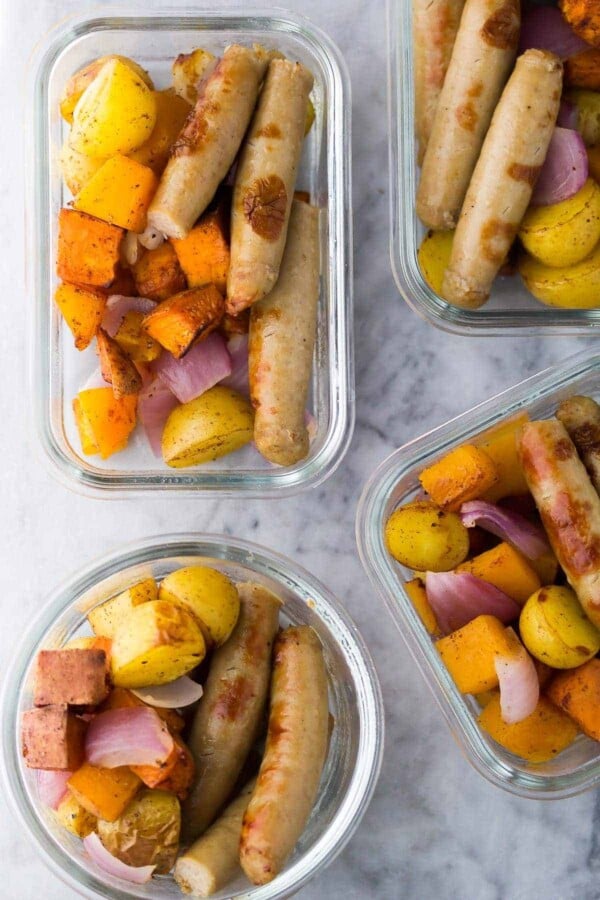 17. One Pan Mexican Sweet Potato Bake from Making Thyme for Health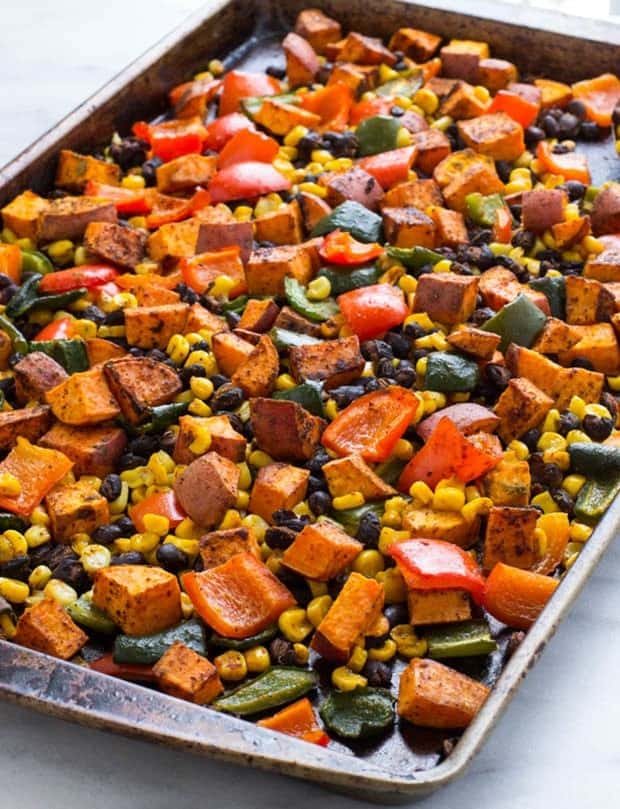 18. Thai Chicken Lunch Bowls from Sweet Peas & Saffron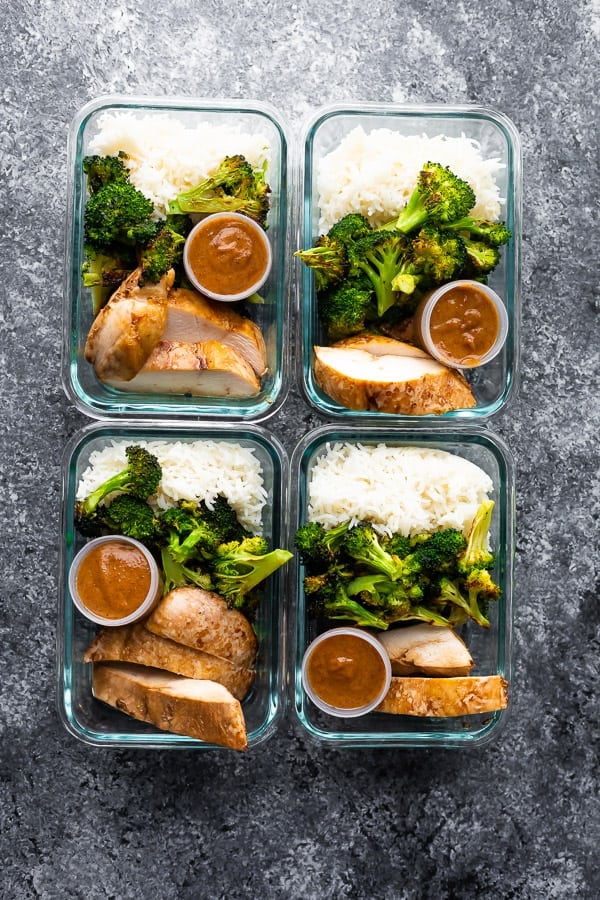 19. Meal Prep Sheet Pan 2 Ways: Greek Chicken Wraps & Chickpea Buddha Bowls from Sweet Peas & Saffron