33 healthy make ahead lunch bowls to keep your meal prep exciting! Healthy lunch recipes to fuel you all afternoon long, including rice bowls, vegetarian, chicken and beef options.
Stuck in a lunch rut? Let's get you out of it! If you loved our healthy meal prep lunch ideas, then these make ahead lunch bowls are sure to shake up your meal prep with new flavors and inspiration!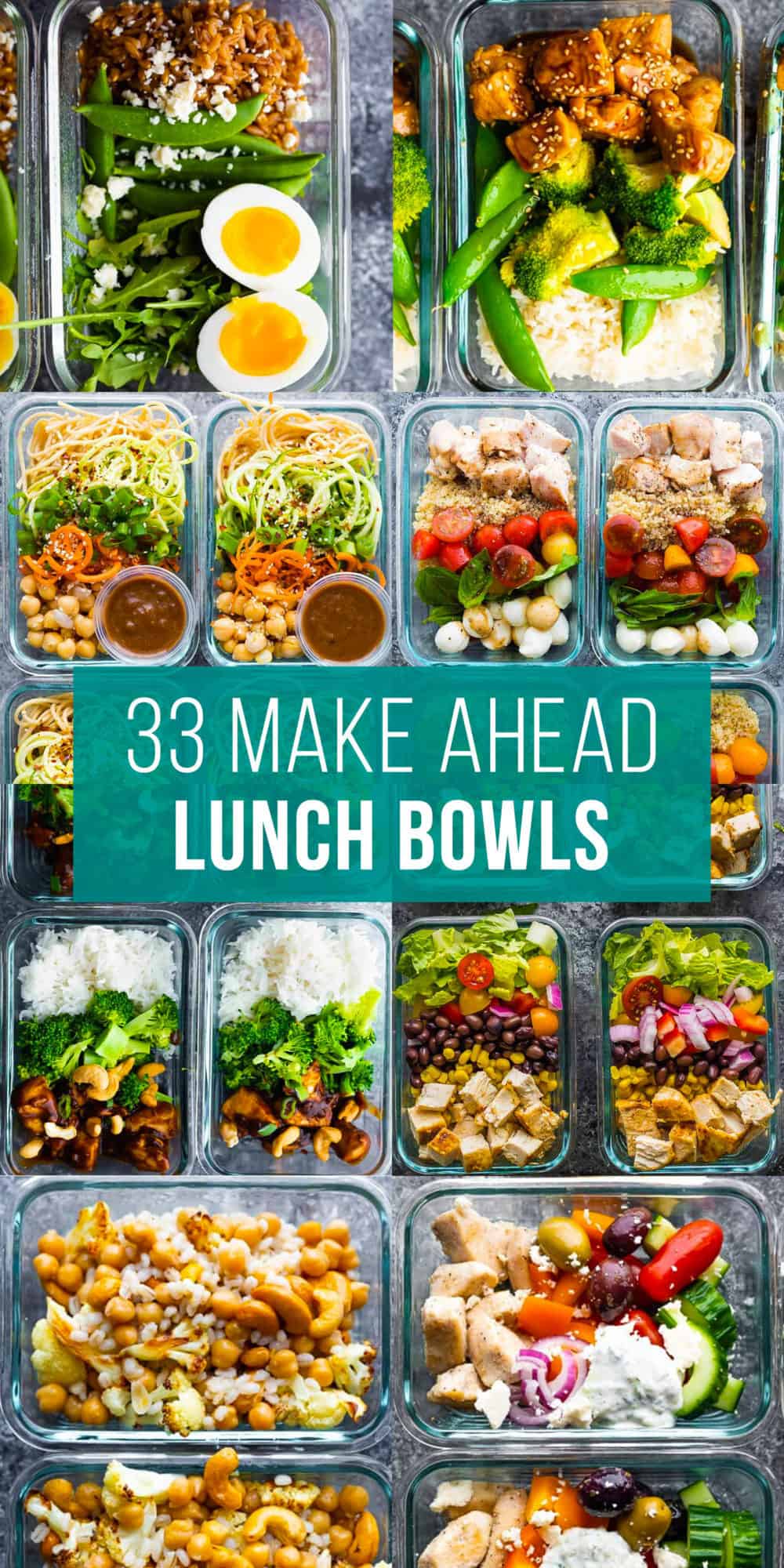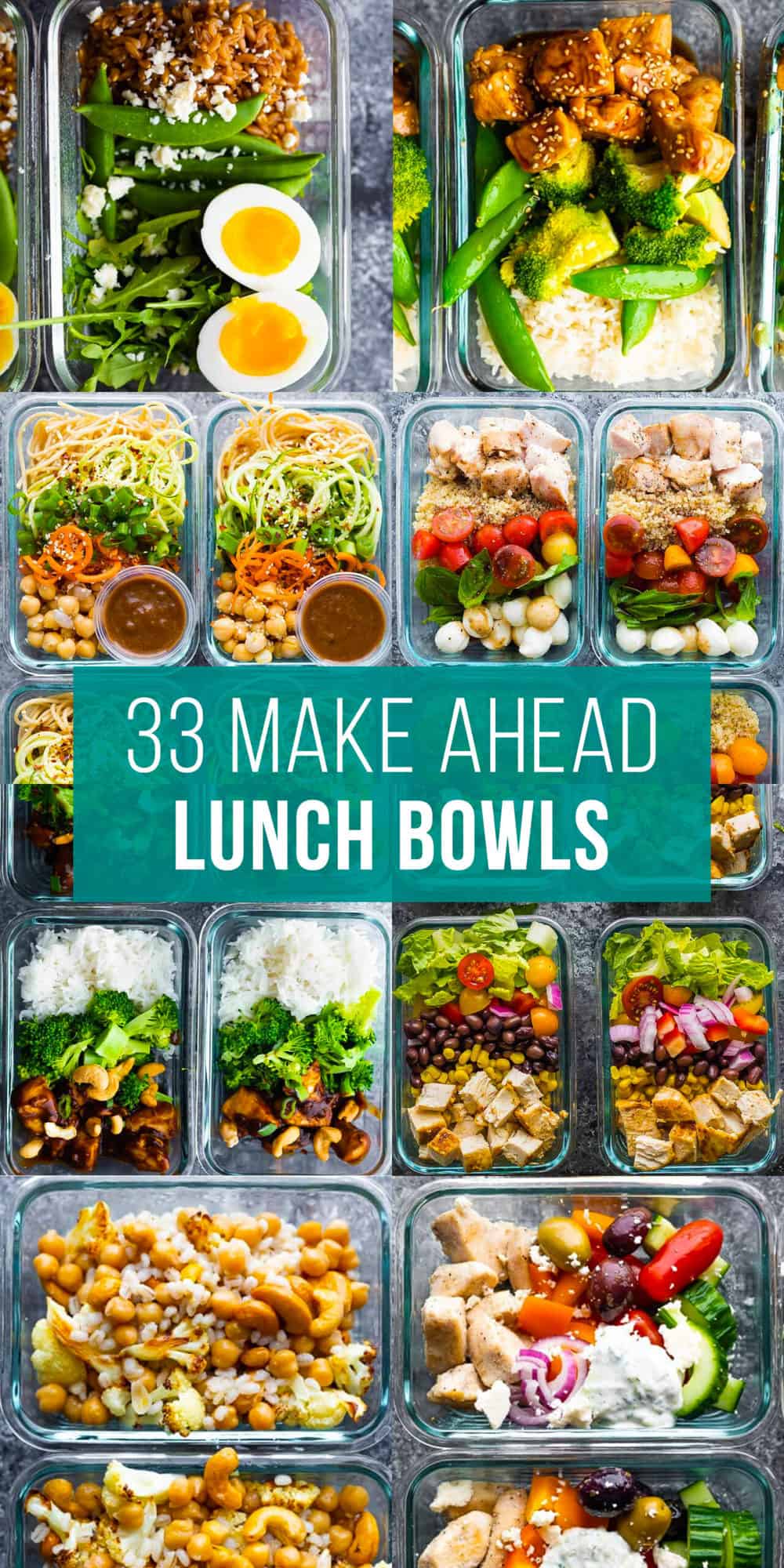 Loaded with veggies, protein, healthy fats, and complex carbs - these make ahead lunch bowls are portable and convenient to eat at work or on the go! Best of all, they are absolutely delicious and sure to keep hunger at bay all afternoon long.
Save money, reduce stress, and stick to a healthy routine by adding these make ahead lunch bowls into your meal prep rotation!
---
Vegetarian bowls
These vegetarian lunch bowl recipes have a few things in common: healthy, delicious, portable, and packed with all the good stuff! Keep the dressing separate until just before serving.
---
Chicken bowls
These chicken lunch bowl recipe ideas are perfect for a balanced and filling lunch. From pasta salad to butter chicken, stir-fries and more!
---
Beef + Pork bowls
Just like chicken, beef and pork are incredibly versatile protein sources. These make ahead lunch bowls are diverse in flavor and would be incredible for lunch!