23 healthy soup recipes that are nourishing and easy to prep! Filled with hearty and healthy ingredients, there are vegetarian, meat-based, Instant Pot and slow cooker options.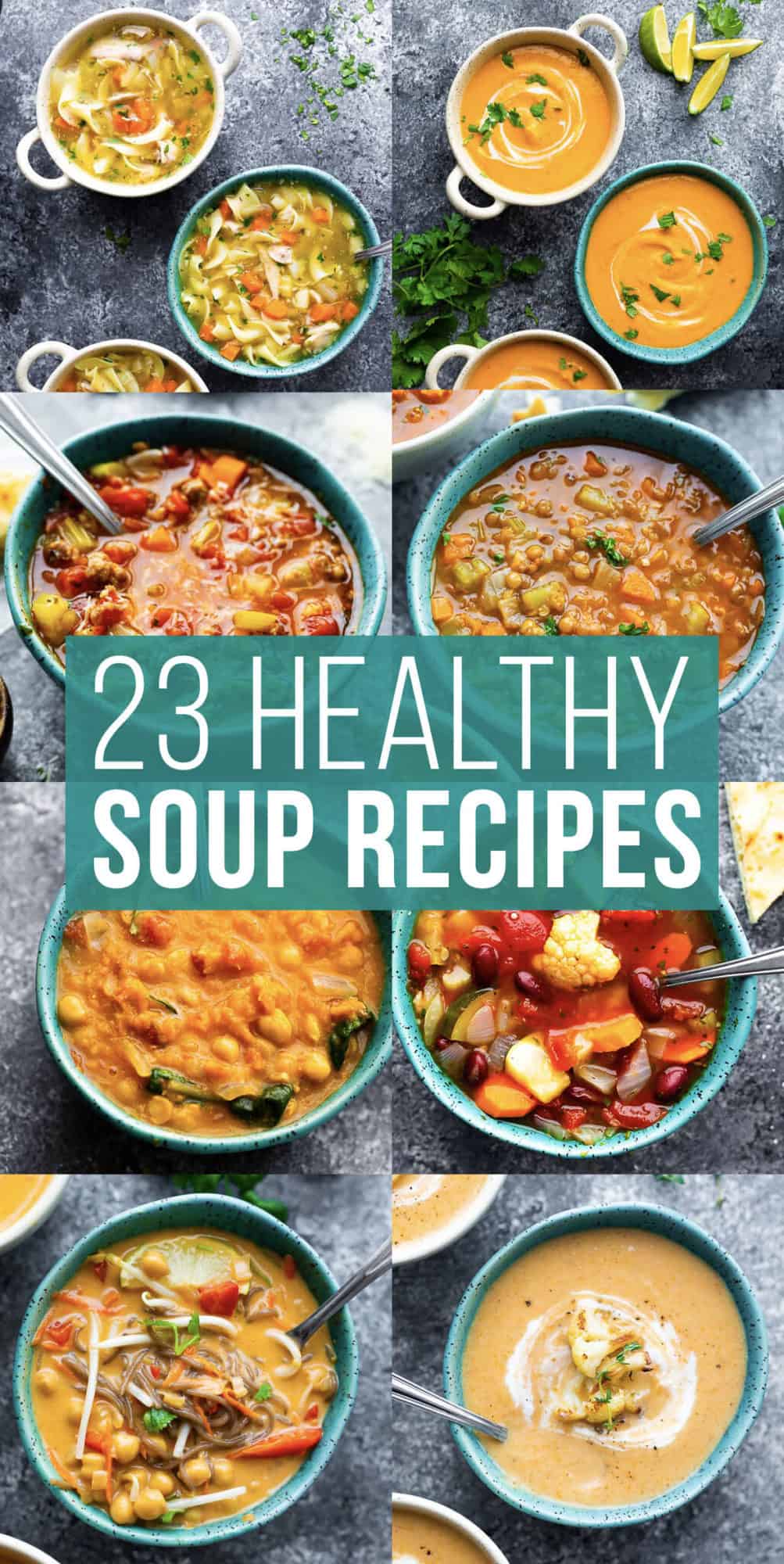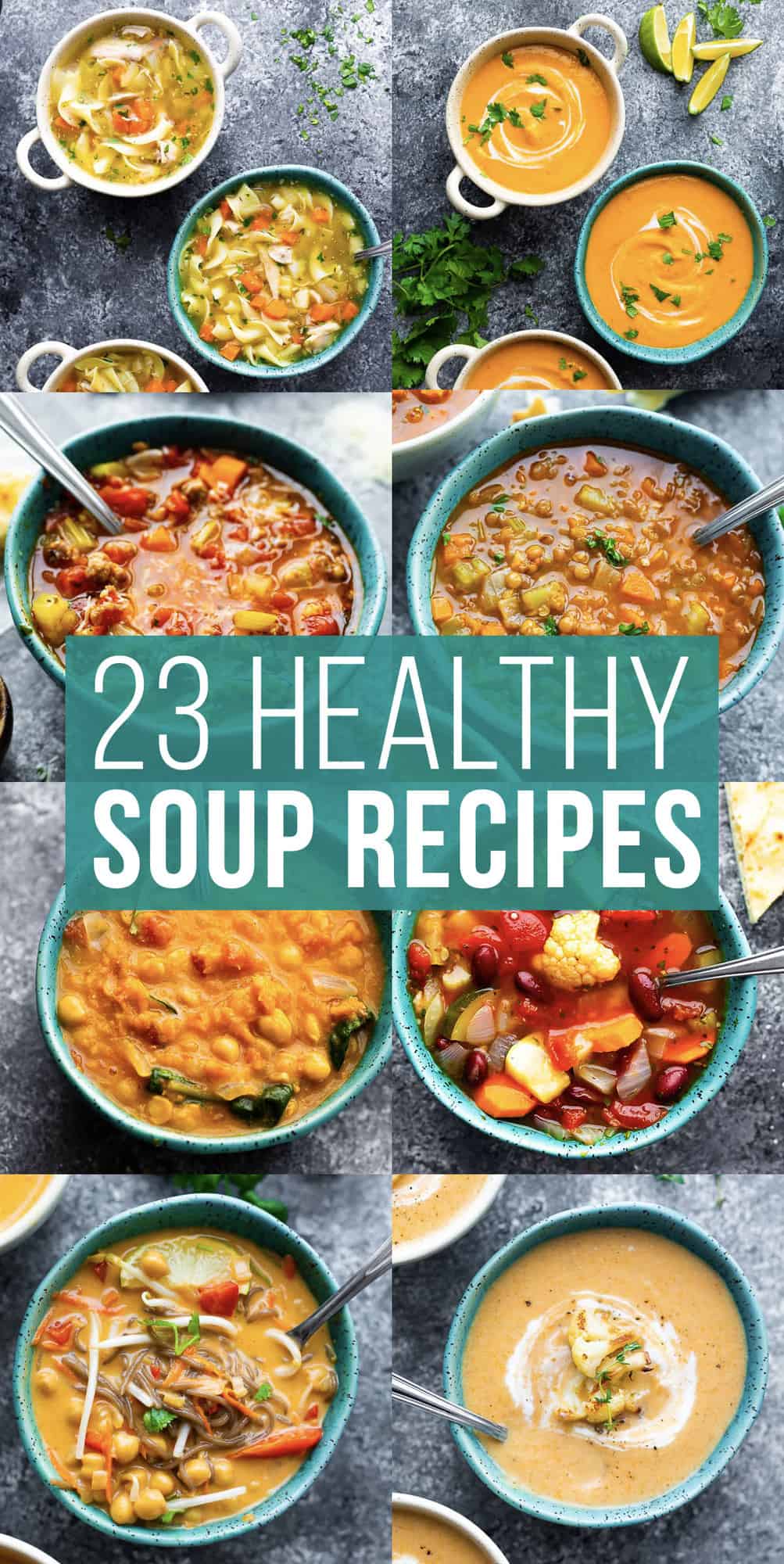 Soups are one of my favorite things to cook, because they are the ultimate one pot meal! I love that most soup recipes are packed with healthy vegetables that help stay on track with healthy eating. They are easy to cook, store really well, and warm you up on a cold day.
Not only that but soup is one of the most freezer-friendly meals out there! I love stocking up my freezer with soup because it means I'll always have something to eat when I run out of meal prep lunches, or defrost when we have guests in town.
Today we're rounding up 23 healthy soup recipes, and there's something for everyone!
Tips for preparing and storing soup
Always taste your soup before serving. Often it might need a little 'something' after cooking, like a squeeze of citrus, splash of balsamic vinegar or soy sauce, or a little extra salt
I love swapping cream for a potato. Sounds weird but pureeing a potato helps get your soup nice and creamy-- cauliflower can also work!
consider making a double batch of soup and freezing half!
When freezing soup, leave ¼ of the container empty to account for expansion of the soup when it freezes
How to store soup- soups store well in the fridge and many will keep for up to 4 days. Freeze for 3-6 months.
Food safety- reheat until steaming hot and do not reheat more than once.
Meal prep it- Cook a big batch ahead and portion out through the week. Leftovers can often be frozen for long term storage.
Don't forget to pin this post to save it for later!
Recipe video
Check out four of my favorite cozy soup recipes! They are easy to prep, filled with nourishing ingredients, and keep well for meal prep. You can find more of my recipe videos on my YouTube channel.
Lightened up Broccoli Cheese Soup
Creamy Roasted Cauliflower Soup
Vegetarian soups
Meat-based soups
Instant Pot Soups
Slow Cooker Soups