These delicious vegetarian dinners are simple to prepare, full of flavor, and will leave you feeling full and satisfied. With a variety of proteins including tofu, beans and eggs, there is something for everyone, whether you are vegetarian or 100% plant-based.
On a mission to include more vegetarian meals into your dinner routine? These easy vegetarian dinners are here to help!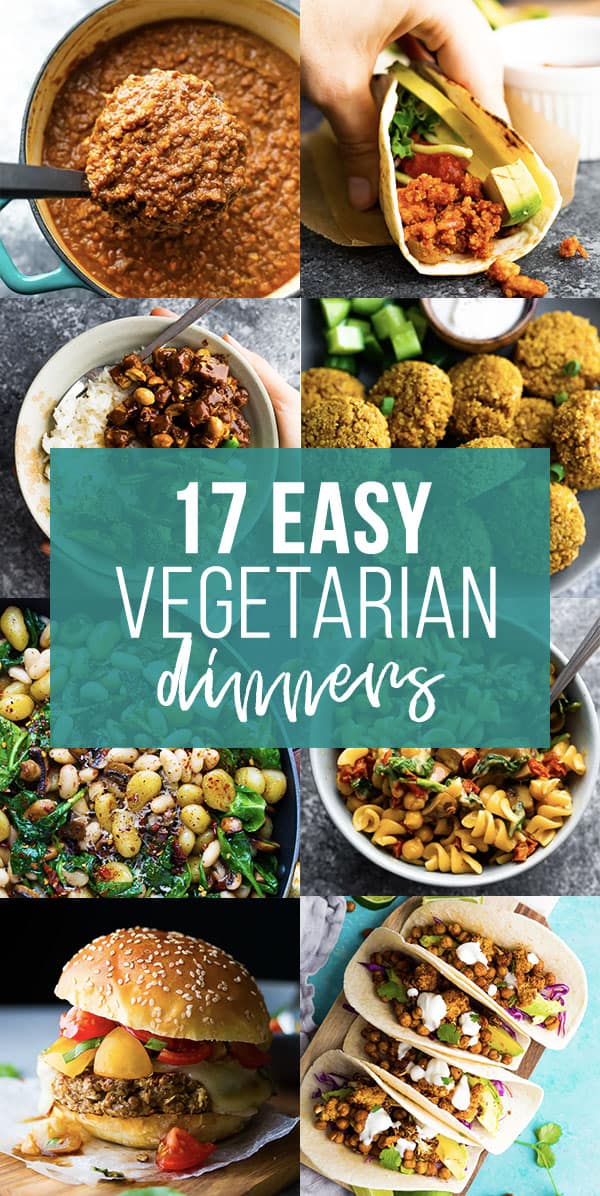 Benefits of eating vegetarian
it's good for your heart health and is linked to reduced risk for cancer and type 2 diabetes (1)
it's associated with a lower carbon footprint (2)
vegetarian meals can often be simpler to prepare (ie: simply opening a can of beans!)
vegetarian meals are often nutrient-rich and absolutely delicious
The challenge I've had with some vegetarian meals in the past is the lack of protein...without protein, I personally begin to feel hungry soon after eating.
The vegetarian dinners in this post each have a good source of protein, be it beans, tofu or eggs, so you won't be feeling hungry right after you eat. Not only that, but most of them have a source of healthy carbohydrates and vegetables, making them well-rounded and balanced meals. They are also simple to prepare, and some may even work for meal prep!
If you are looking for even more vegetarian options, check out our vegetarian recipe category, as well as our vegan recipe category.
Don't forget to pin this post to save it for later!