Paleo meal prep recipe ideas to save you time, money and help you keep on track with your paleo eating goals. Lots of healthy meal prep bowls that are free from grains, dairy, refined sugar and legumes.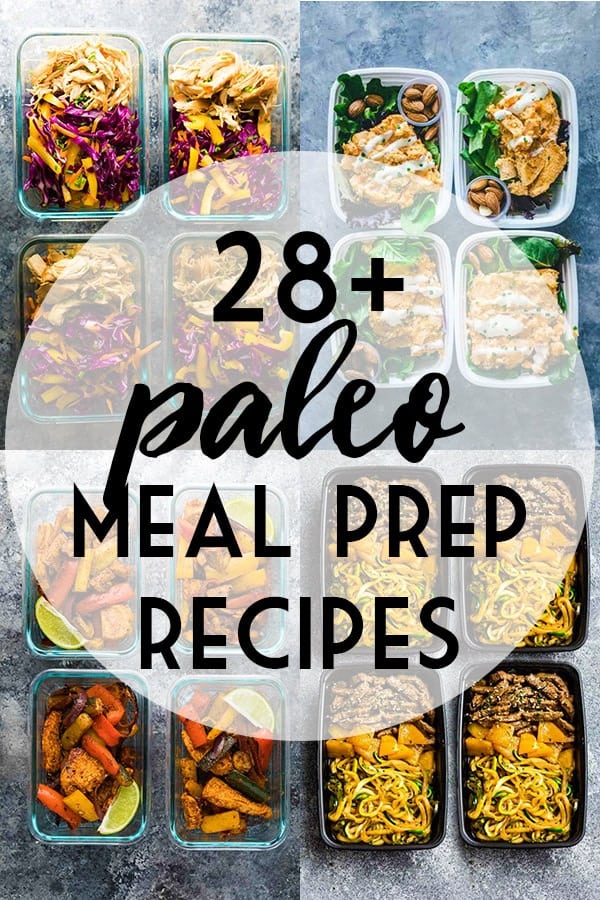 Paleo meal preppers, rejoice! I have done the legwork for you today, and have rounded up more than 28 recipe ideas for you.
These meal prep recipes are free from grains, dairy, legumes and refined sugar, or in certain cases, simple swaps can be made to make them paleo-compliant. Many of these recipes will also be perfect for those of you on a low carb diet, since these recipes are mostly lower in carbs as well.
The paleo meal prep recipes in this round up are full of healthy veggies and also protein! That means you don't have to worry about being hungry an hour after eating your lunch (I hate it when that happens!)
Not only are these meals healthy, but they are easy to prep on meal prep Sunday. Spending a bit of time prepping your meals for the week is going to help you stick to your paleo diet! It will reduce your morning stress and will save you money, too.
Don't forget to pin this post to save it for later!
1. Chicken Satay Lunch Bowls (swap soy sauce for coconut aminos; sugar for honey) from Sweet Peas & Saffron // 2. Korean Beef Bowls from Paleo Bailey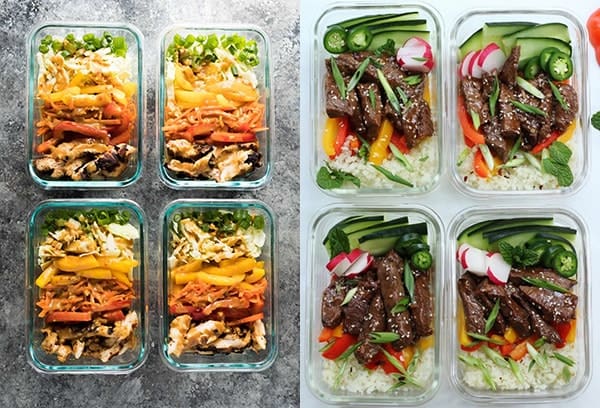 3. Sheet Pan Sausage and Root Vegetable Scramble from the Girl on Bloor // 4. Paleo Turmeric Chicken Meatballs with Green Tahini Sauce from Ambitious Kitchen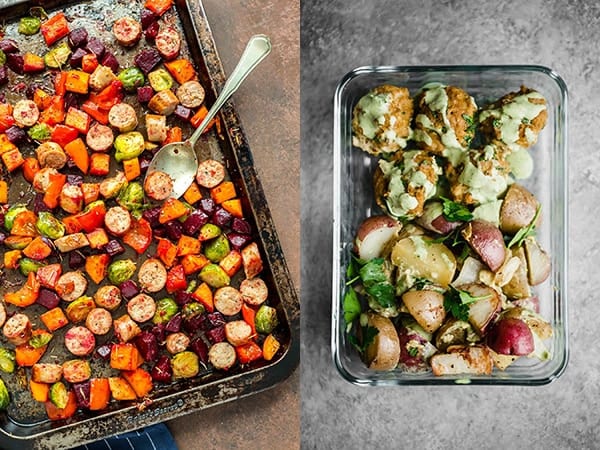 5. Slow Cooker Chipotle Chicken Taco Salad Meal Prep Bowls (omit tortilla strips) from Sweet Peas & Saffron // 6. Whole30 Baked Buffalo Chicken Casserole from Meal Prep on Fleek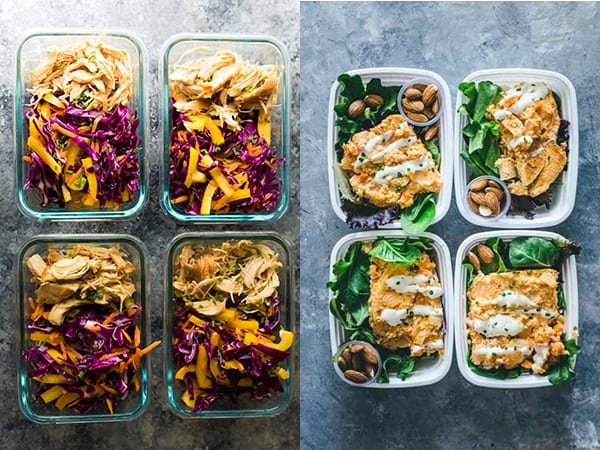 7. Thai Turkey Meal Prep Lettuce Wraps from Sweet Peas & Saffron // 8. Healthy Kung Pao Chicken from Fit Foodie Finds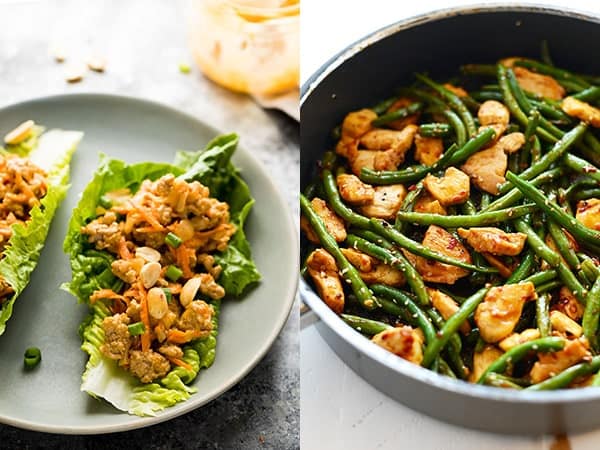 9. 30 Minute Tuscan Chicken Skillet (omit flour) from Sweet Peas & Saffron // 10. Paleo Meal Plan + Paleo Diet Recipes from Green Healthy Cooking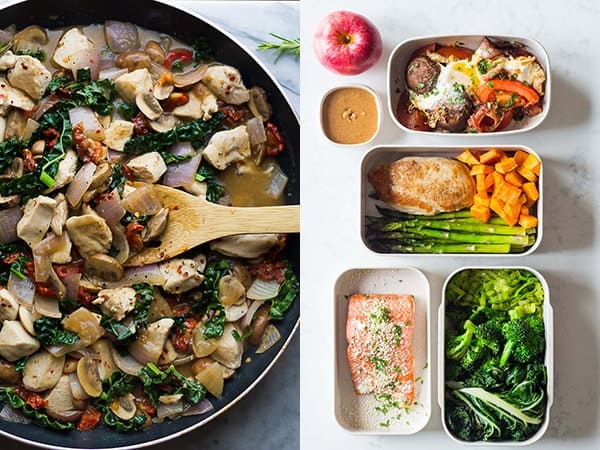 11. 20 Minute Paleo Thai Almond Butter Meatballs from Meal Prep On Fleek // 12. Healthy Sausage Breakfast Bowls from Sweet Peas & Saffron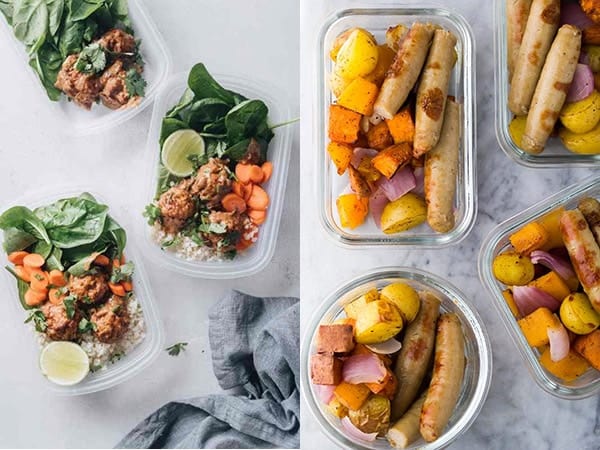 13. Easy Paleo Salmon Cakes from Cotter Crunch // 14. Chili Lime Chicken & Sweet Potato Skillet from Sweet Peas & Saffron (omit the black beans)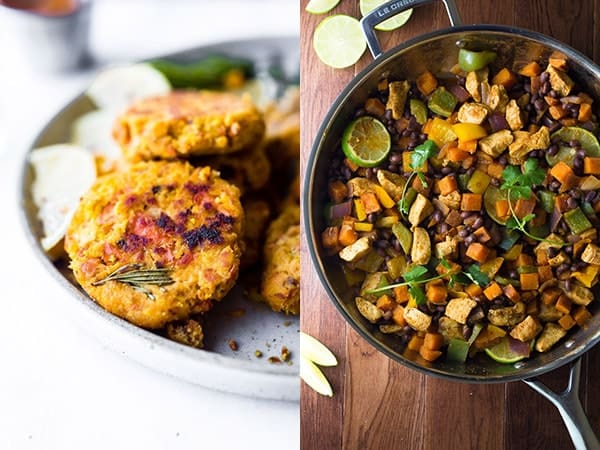 15. Freezer to Grill Fajita Chicken Skewers from Sweet Peas & Saffron (swap sugar for coconut sugar) // 16. Low Carb Egg Roll in a Bowl from Wholesome Yum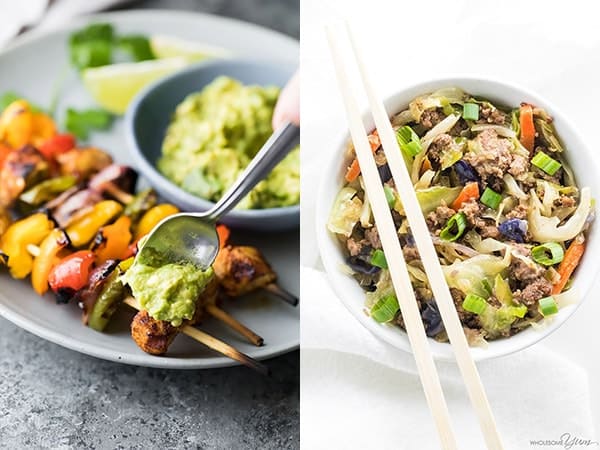 17. 15 Minute Cauliflower Chicken Fried Rice from Joyful Healthy Eats // 18. Low Carb Paleo Zucchini Lasagna from Food Faith Fitness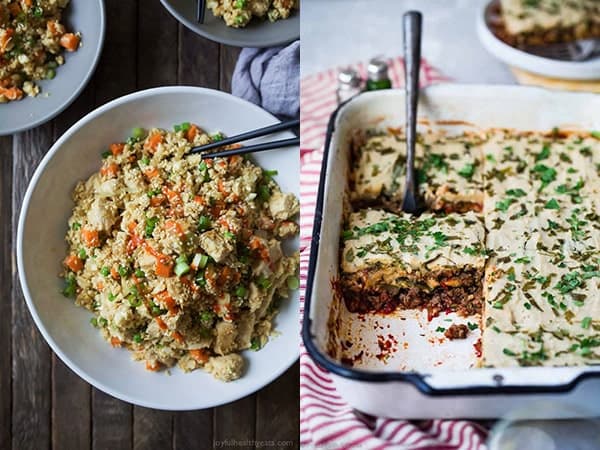 19. Meal Prep Chicken Fajitas (swap the tortilla for a paleo-friendly option or eat as is; and swap sugar for coconut sugar) from Sweet Peas & Saffron // 20. Teriyaki Beef Zoodles from Life Made Sweeter (swap soy sauce for coconut aminos)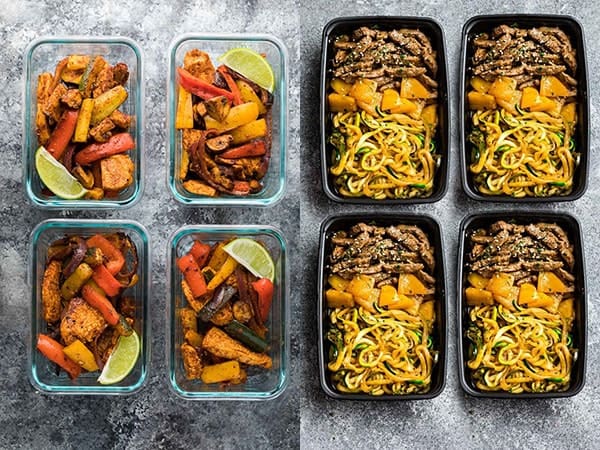 21. Chicken Pesto Stuffed Sweet Potatoes from Paleo Running Momma // 22. Spicy Chicken and Sweet Potato Meal Prep Magic from Pinch Of Yum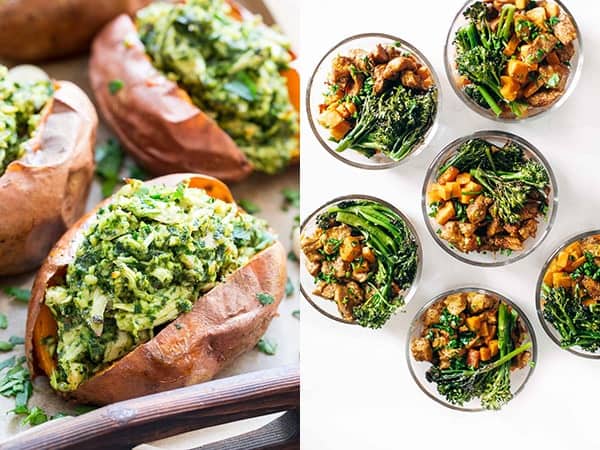 23. Whole30 Chicken Bacon Ranch Meal Prep from Meal Prep On Fleek // 24. Spiralized Zucchini Chicken Noodle Soup Jars from The Girl On Bloor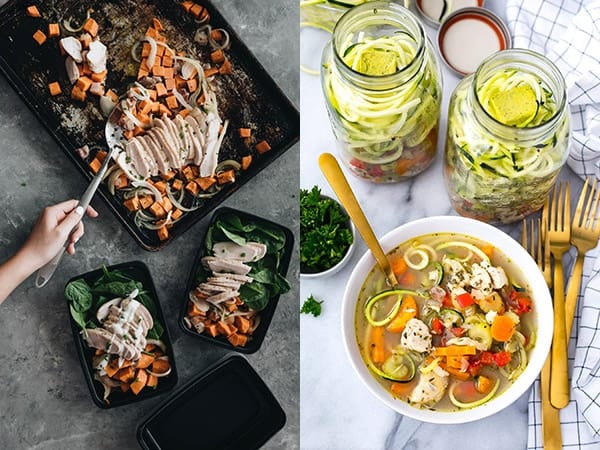 25. Spicy Thai Chicken Zoodle Salad from Nom Nom Paleo // 26. Meal Prep Cilantro Lime Chicken & Cauliflower Rice (omit black beans) from Fit Foodie Finds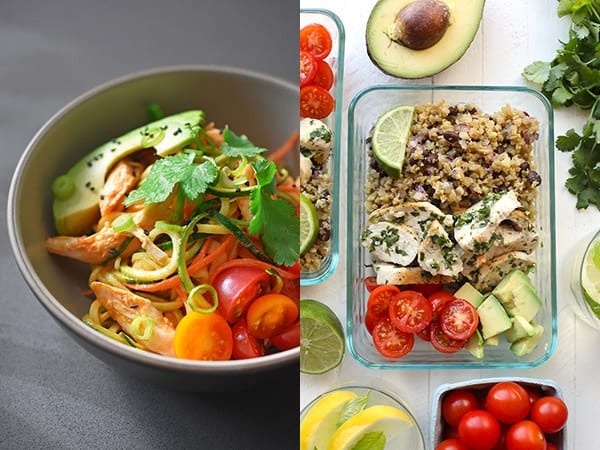 27. Turkey Sausage & Sweet Potato Lunch Bowls from Sweet Peas & Saffron // 28. Sweet Potato Chicken Pad Thai from Real Simple Good