15 easy air fryer recipes that you need in your life! We've got you covered with recipes for air fryer snacks, sides and mains! Crispy and delicious with a fraction of the oil.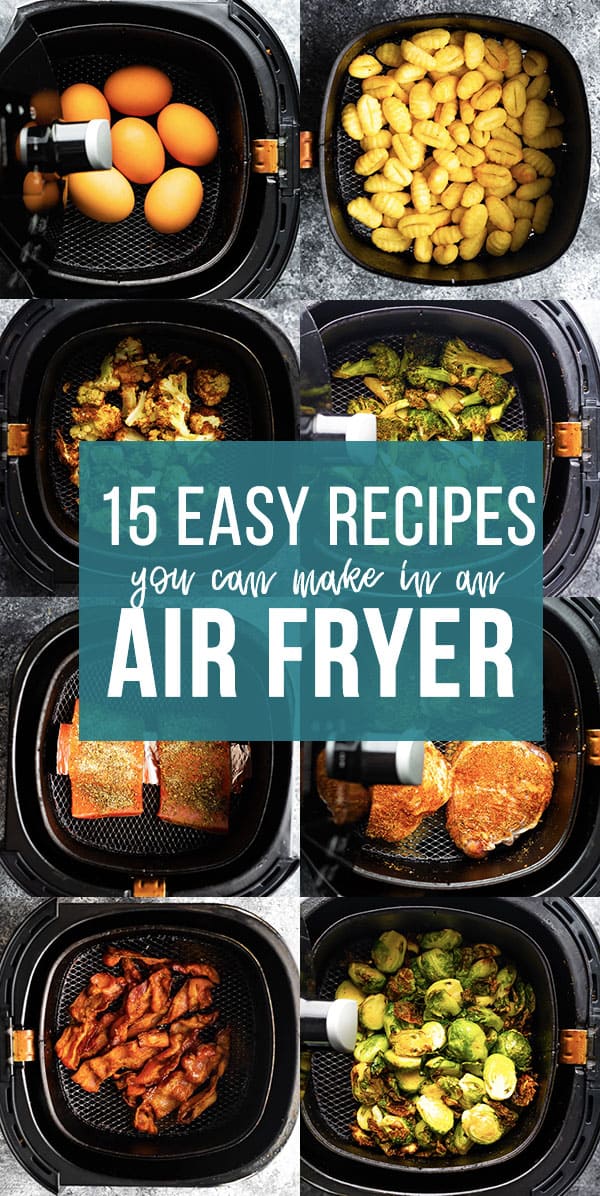 What is an air fryer? It's a counter-top appliance that is basically a small convection oven. It replaces a deep fryer and is a much healthier option, but in my experience it has other benefits as well!
Which air fryer do you recommend?
I've been using a Phillips air fryer (similar to this one
) for several years and it is still working great. However, if I could do it over again, I would buy the XL model
, which fits more food. We also recently purchased the Instant Pot Vortex air fryer, but haven't used it enough to comment on it.
Don't forget to pin this post to save it for later!
Sides & snacks
When it comes to side dishes, the air fryer makes things extra easy! Here are my favorite side dish air fryer recipes from around the web.
Main course recipes
The air fryer is so perfect for main courses because it cooks your protein to perfection! From tofu to shrimp, these air fryer recipes for main courses are going to make everyone at the dinner table HAPPY!
Recipe video
Watch the video below to see four of my favorite proteins to cook in the air fryer. You can find more of my recipe videos on my YouTube channel, or on Facebook.