Sharing 5 common mistakes that beginners make with the air fryer! Avoid these mistakes for air fryer success.
With years of air frying experience under my belt, I've made my share of mistakes that have left me disappointed. Today, I'm sharing some of these mistakes with you, so you can avoid disappointment and wasted time/money.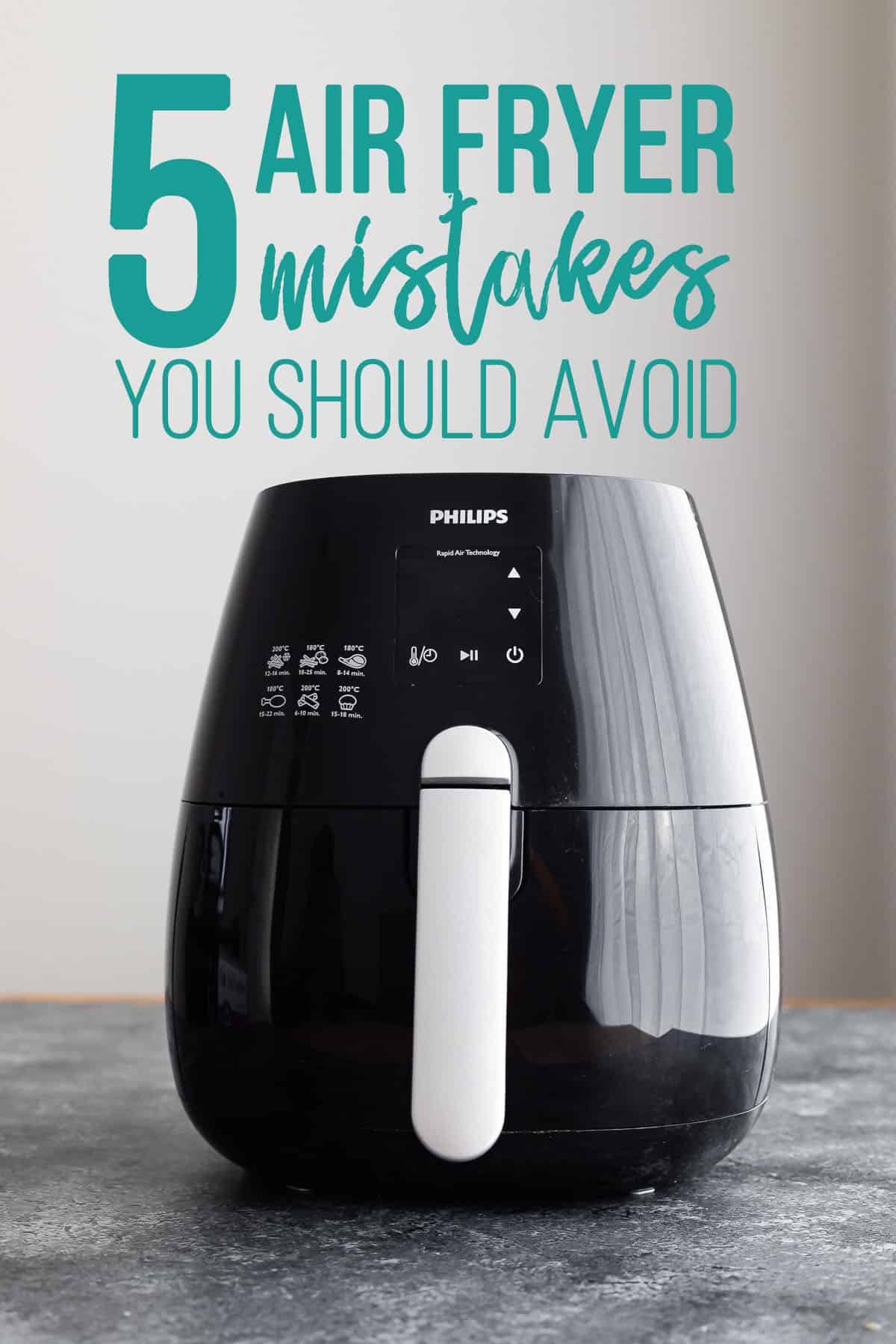 Confused by all the air fryer models out there? Check out Which Air Fryer is Best for you.
Overcrowding
While it may be tempting to squeeze as much as you can into the air fryer, depending on the type of food, it may be best to cook it in batches.
Furthermore, some foods (ie: battered foods) should be cooked in a single layer, or it will risk the batter being knocked off, while others should be require space around them for the air to circulate and cook evenly.
Here are some foods which should be cooked in a single layer: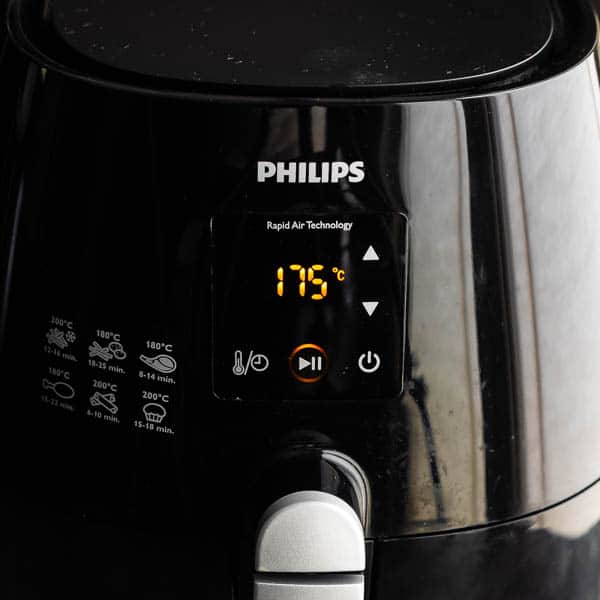 Skipping the pre-heat
The air fryer heats up quickly, so it might be tempting to assume you're OK to put food in right away. This can result in mixed results, whether the food sticks to the basket, or cooks through unevenly.
Give the air fryer at least 5 minutes to heat up; most air fryer models will beep and let you know when they have reached temperature.
Skipping the oil
The air fryer is famous for reducing your need for oil, but it doesn't completely eliminate it. Due to the turbulent air in the air fryer, some food can be prone to drying out. Having a bit of oil can keep your vegetables and proteins stay moist, and can also help the outside crisp even better.
For some foods, such as air fryer salmon patties, we recommend adding a second spritz of oil 1-2 minutes before they are done. This restores lost moisture to the outside of the patty, and helps them crisp up even better.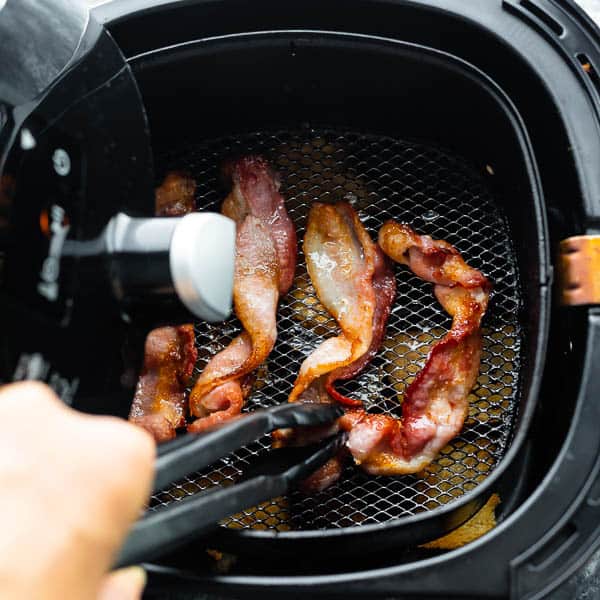 Not flipping the food
It's so easy to 'set and forget', but if you want perfectly cooked food, you will need to flip it over halfway through cooking. This is particularly important for lean proteins like chicken breast or chicken tenders. Since the air fryer cooks hotter on the top, you'll need to flip them halfway through.
If you have an oven-style air fryer, you may also want to rotate the trays (if it has multiple trays). With my Instant Pot Vortex air fryer oven, I rotate the top and bottom tray multiple times, as the top tray cooks much hotter and browns quicker.
Not shaking the basket
In a similar vein as not flipping the food, when it comes to smaller items, such as frozen french fries, or air fryer vegetables, instead of flipping, you can just give the basket a good shake. This helps food in the middle get to the outside, ensuring the batch cooks through evenly.
Not tasting & seasoning the food
Because of the turbulent air, and the (sometimes) violent shaking of the basket, seasoning can fall off your food. I find that a second seasoning benefits certain recipes (like french fries or air fryer carrots). The seasoning sticks to the food best when it is fresh out of the air fryer, so if you can, (really carefully) ty to taste one item right away and decide if it needs a bit more salt.
Have you made an air fryer mistake that I've missed? Leave us a comment below!