Make cooking your holiday meals hands off with these 19 holiday slow cooker recipes. From breakfasts to side dishes, appetizers to entrées, letting the slow cooker do some of the hard work frees up your oven and stove top!
When it comes to cooking holiday recipes, I turn to my Instant Pot and slow cooker time and time again. Not only do they free up oven space, but often they require less 'babysitting' or stirring, making it more hands off as well.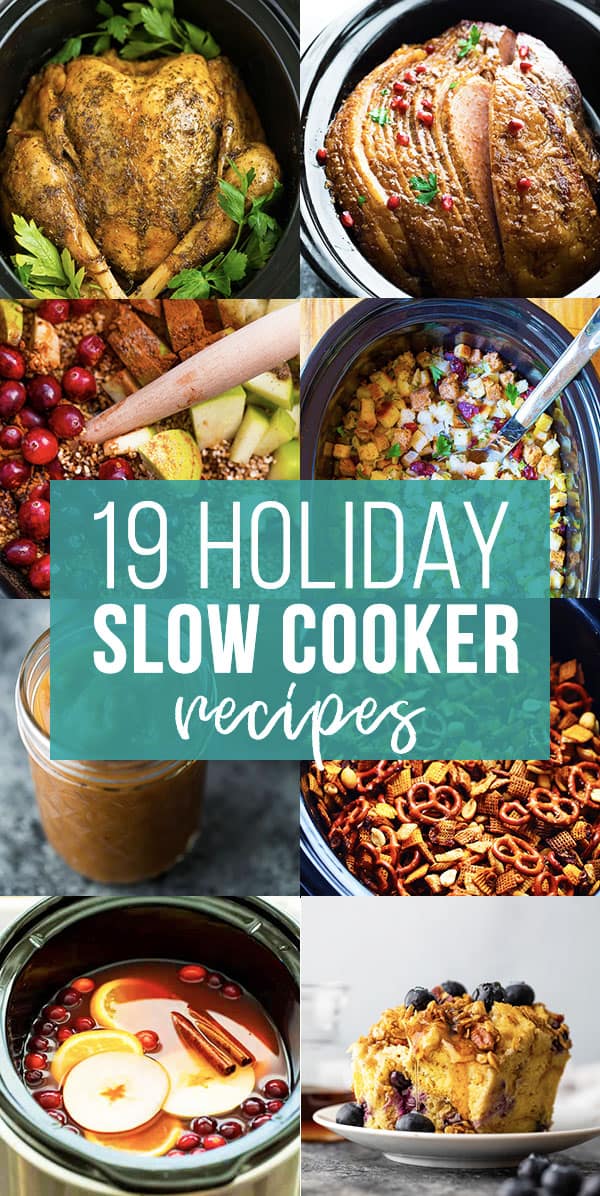 It's actually amazing what you can make in your slow cooker- some of these recipes are really creative and think outside of the box.
Here are some reasons to use your slow cooker this holiday season:
you don't have to worry about anything boiling over
the keep warm setting means you can prep some meals ahead of time
it saves room in your oven and on your stove top
you can leave it on all day, and let it work it's magic
Don't forget to pin this post to save it for later!
1. Breakfast Recipes
While breakfast might not be the first thing you think of when you look at your slow cooker, it's a really convenient and hands off way to cook it.
2. Appetizers & Drinks
The slow cooker is perfect for cooking and keeping appetizers or drinks warm while you entertain!
3. Side Dishes
The slow cooker is the perfect appliance to cook your side dishes, as this frees up valuable space in your oven and on your stove.
 4. Main Courses
The slow cooker is also great for cooking main course options. Here are some great ideas!