5 meal prep mistakes to avoid- a must read if you are new to meal prep...learn from my meal prep mistakes!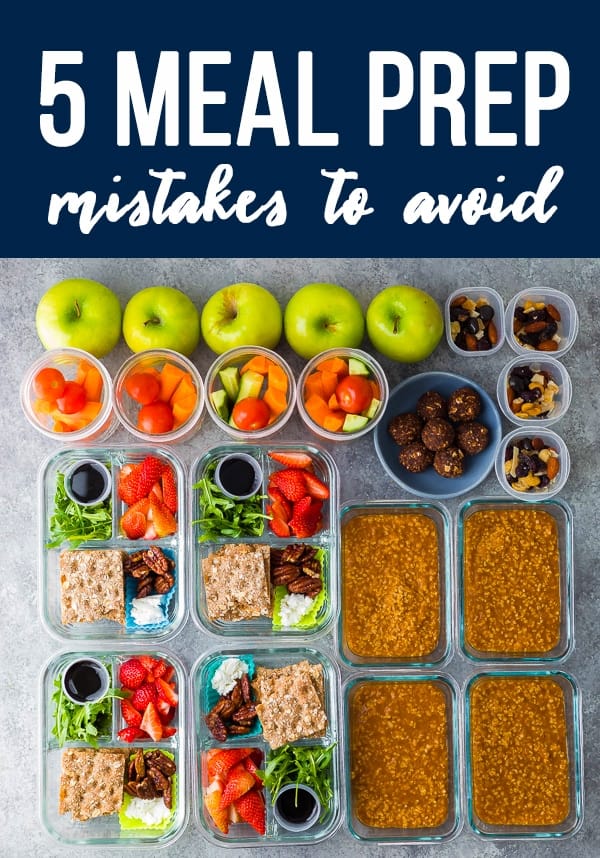 It can take some trial and error to figure out a meal prep routine that works for you and your family.
Meal prep will look different for each individual...maybe you don't like eating the same thing for lunch every day and want to mix things up. Maybe you don't want pre-cooked dinners and want easy meals you can cook from fresh. Maybe you don't have much time to spend on the weekend and need to use some pre-packed items.
My best advice if you are just getting started with meal prep: 1) Read this post on How to Meal Prep, which is loaded with tips, tricks and recipe ideas. 2) just start! Don't overthink it, just pick one recipe and get started with that.
Today we're talking meal prep mistakes, and these are some mistakes that I myself have made, so you get to learn from my mistakes 😉
5 Meal Prep Mistakes to Avoid
1. Trying to prep too many things on Meal Prep Sunday
We've all seen those Instagram photos with the neatly-laid out meal prep containers for breakfast, lunch, snack and dinner.
It makes it seem like you need to meal prep all your meals in order to be successful, but guess what? YOU DON'T NEED TO PREP ALL YOUR MEALS.
Keep it simple when you are just starting out with meal prep. Pick one or two meals that pain you and start from there. I promise, you'll still feel the benefits from meal prepping just one of your meals!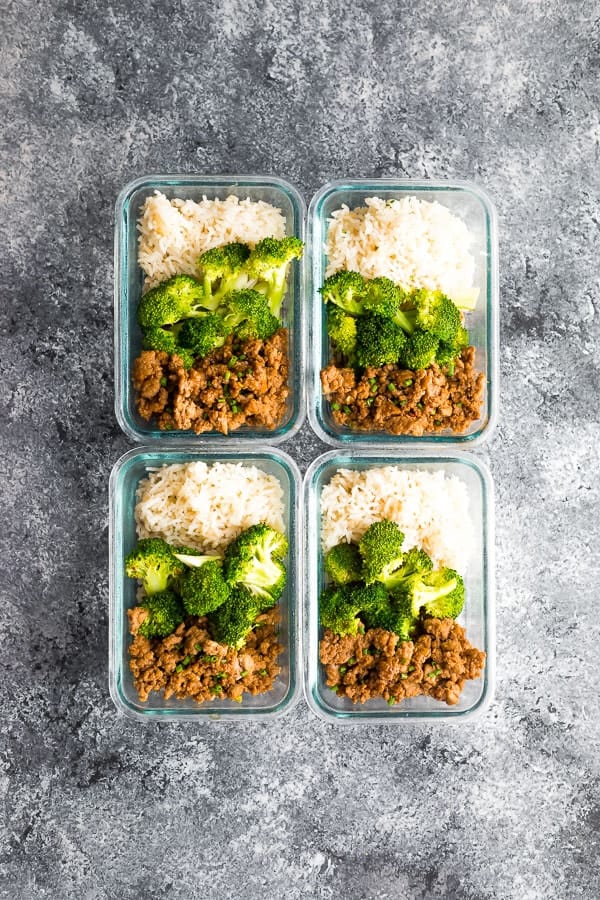 These Korean Turkey Meal Prep Bowls freeze/thaw great!
2. Freezing the wrong type of meals
The freezer can be your best friend or your worst enemy. The fact is, not all food will freeze/thaw well, so don't assume you can pop that batch of 20 meal prep lunches straight into the freezer.
Meal prep recipes I have found to freeze well:
stir fries
curries
fried rice
soups, stews
casseroles
Meal prep recipes I've found do not freeze/thaw well:
roasted vegetables
uncooked veggies
zucchini
fresh herbs
anything with yogurt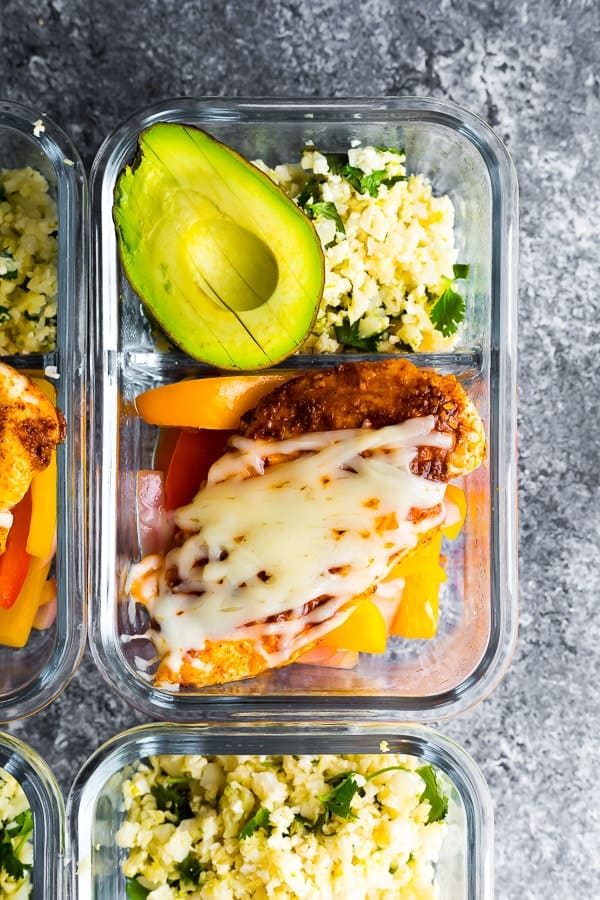 Slice the avocado just before serving these Santa Fe Chicken Meal Prep Bowls
3. Using the wrong ingredients
Some ingredients keep, some ingredients don't. On the flip side, I've meal prepped with ingredients that supposedly don't keep and have had great success with them (I'm looking at you, tomatoes and lettuce!). So the key here is to keep an open mind, but don't be too upset if it doesn't work out.
Ingredients/recipes I avoid in my meal preps:
avocado unless freshly sliced
fruit that will brown like apples, pears, bananas unless baked into something
shrimp after day 2 - it is actually food safe till day 4 but I personally can't handle the smell
anything crispy (or I just store it separately). Ie: crispy tofu, shrimp, chicken will not stay crispy, so I tend to avoid these in my meal prep. Crispy crackers or nuts I want to stay crunchy, I will store separately.
pre-dressed salads- this really depends on the veggies. For ex these Cauliflower Cashew Lunch Bowls can be dressed 4 days ahead but these Cold Sesame Noodle Bowls cannot. Your best bet is to keep dressings separate until just before you eat.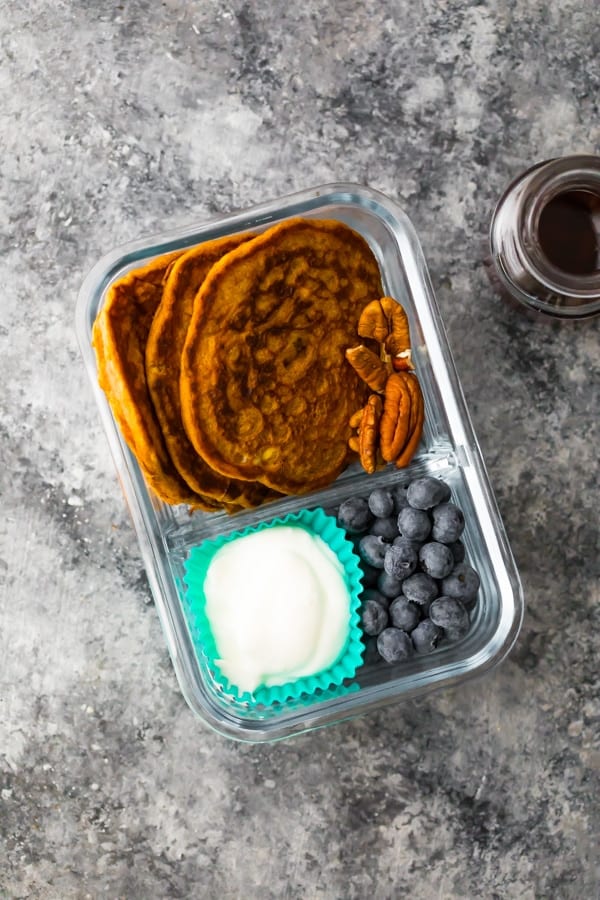 4. Trying to cook too many days ahead
I have seen some advice out there from other food bloggers (not naming any names), suggesting you can meal prep chicken up to 7 days ahead and store it in the fridge. I would strongly advise against this, as it is recommended by the US FDA that cooked chicken be stored for no longer than 4 days (check out this handy cheat sheet!). If you are prepping for longer than 4 days, I'd suggested making a freezer friendly meal prep lunch and store in the freezer.
The same goes for beans & legumes, I've noticed a smell develop when stored past day 4 and wouldn't want to risk getting sick.
The other issues you can run into (other than food safety), is your food just won't taste as good. It can start to taste noticeably dryer by day ¾, so imagine how bad it will be by day 7.
So how do you get around doing a second meal prep mid week?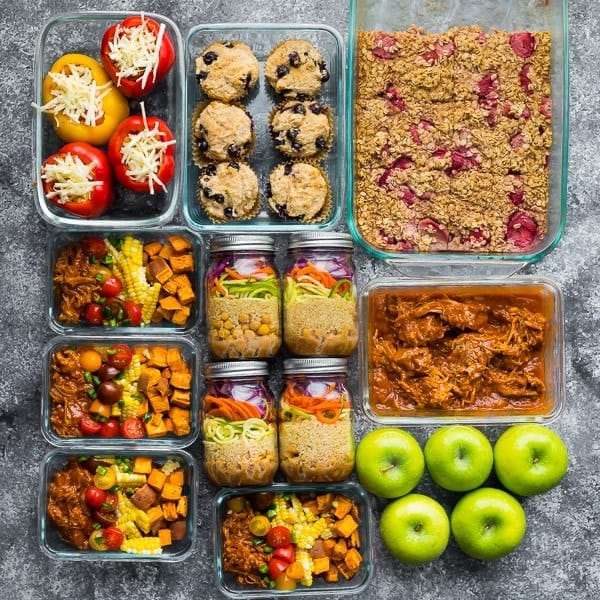 5. Getting too complicated
I know you probably don't want to spend hours and hours in the kitchen on the weekend. Why not pick one recipe to full on cook (like your lunches), and just assemble the rest?
Some no cook "assembly" meal prep type recipes?


That's it for today. I hope you found this post helpful!


PS- you might also like: