25 big batch Christmas breakfast ideas that are healthy and easy to prepare ahead of time! Christmas brunch ideas including casseroles, oatmeal, pancakes, waffles, sweet and savory recipes.
Just like our holiday slow cooker recipes and healthy holiday appetizers, these big batch Christmas breakfast ideas will give you your time back during the holidays so that you can spend it with your family and kids on Christmas morning!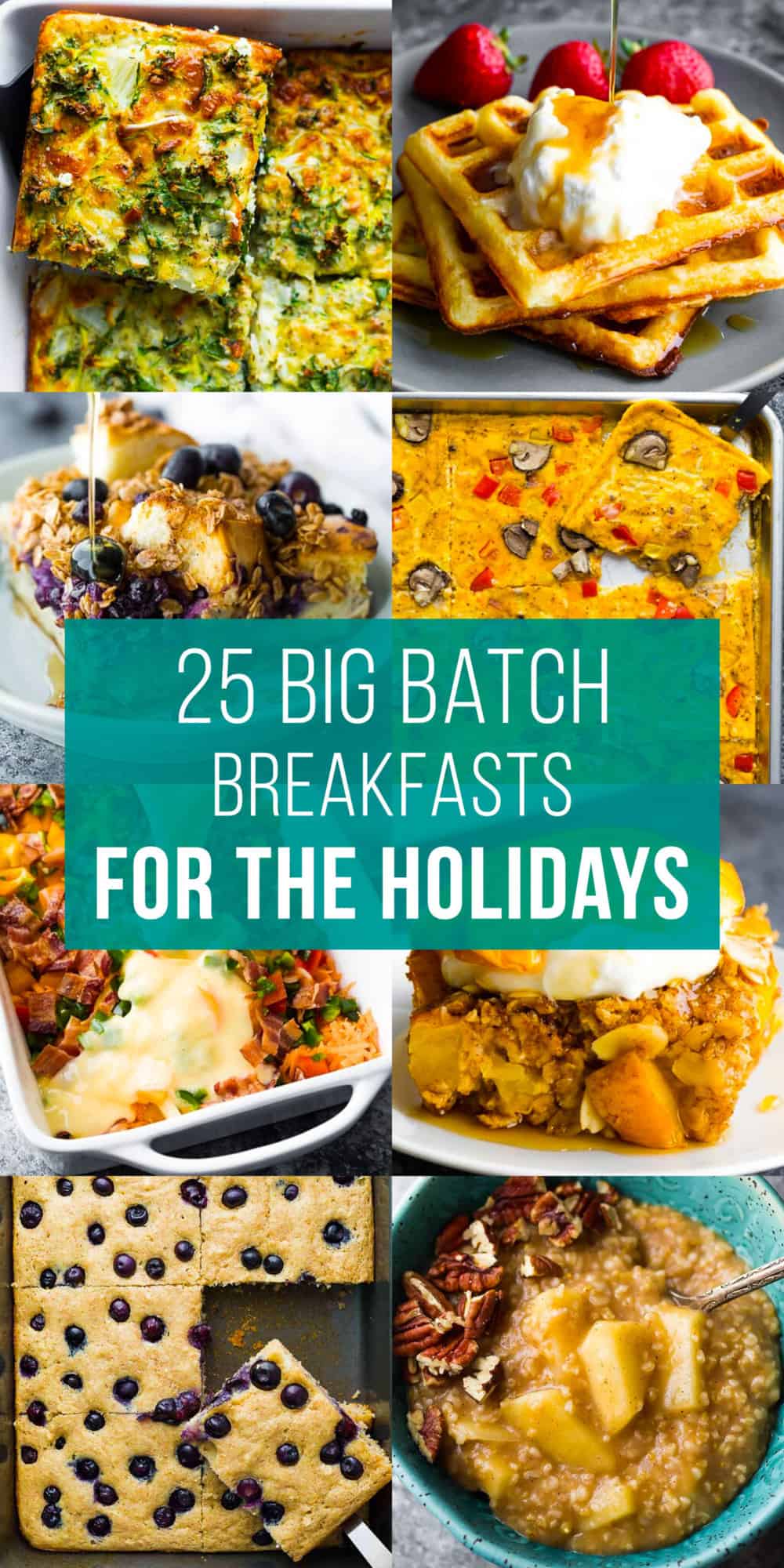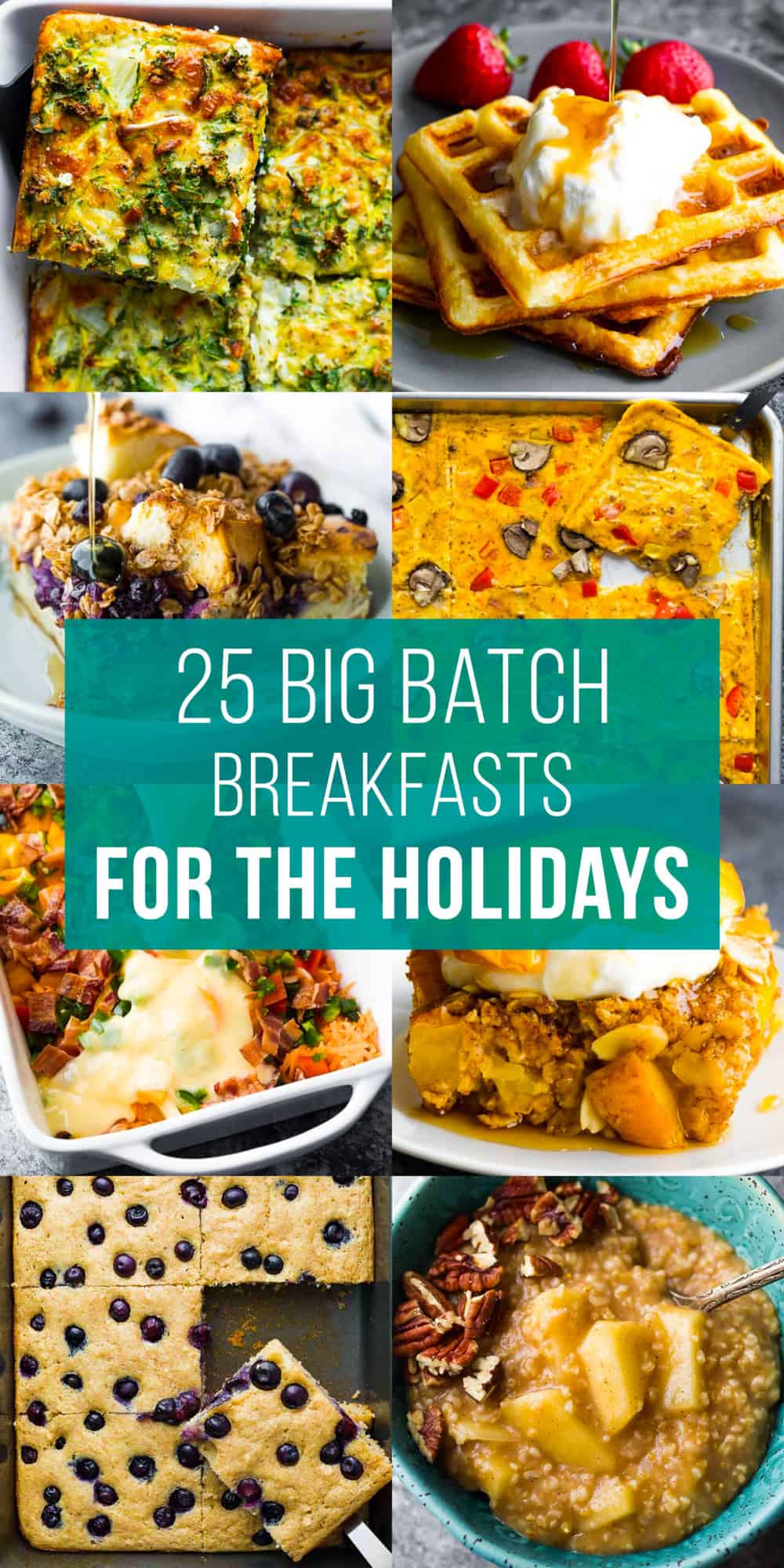 During the Christmas holidays, most of us likely spend all of our time and effort on big meals like dry brined turkey with homemade cranberry sauce and all the fixings! While it's easy to forget about Christmas breakfast (or to run out of energy and serve cereal) there are SO many delicious big batch Christmas breakfast ideas that you can prep ahead of time for an easy and delicious holiday breakfast or brunch.
Some of these recipes are already scaled up to feed a crowd, while others are easy to double (or triple). You can make these recipes the night before and bake up the next morning, and some of them can be prepared in the slow cooker. Best of all, the whole family will enjoy these delicious recipes - from breakfast casseroles to waffles, there are so many Christmas breakfast ideas to choose from here!
breakfast casserole recipes
When it comes to savory breakfasts, eggs are one of our favorites! Here are our favorite picks for Christmas morning breakfast casserole recipes: quiches, breakfast casseroles, and frittatas.
Oatmeal Based Breakfast ideas
oatmeal is such a versatile breakfast and is easy to scale up to feed a crowd. Whether you'd prefer steel-cut oats or baked oatmeal, there's a big batch oatmeal recipe here for everyone!
Savory Breakfast ideas
Here are some delicious savory Christmas breakfast ideas in the form of skillets, burritos, egg muffins, and more!
Sweet Brunch Ideas
Delicious ideas for baked pancakes, French toast and more oatmeal! These are big batch or easy to scale up for a crowd.