How to cook tofu- showing you five ways to cook tofu, how to give it the best texture and flavor, and how to store it for meal prep!
This year I've been on a mission to add more vegetarian meals into our rotation. Tofu is a great vegetarian source of proteins, and with the right tricks, it can taste amazing, too!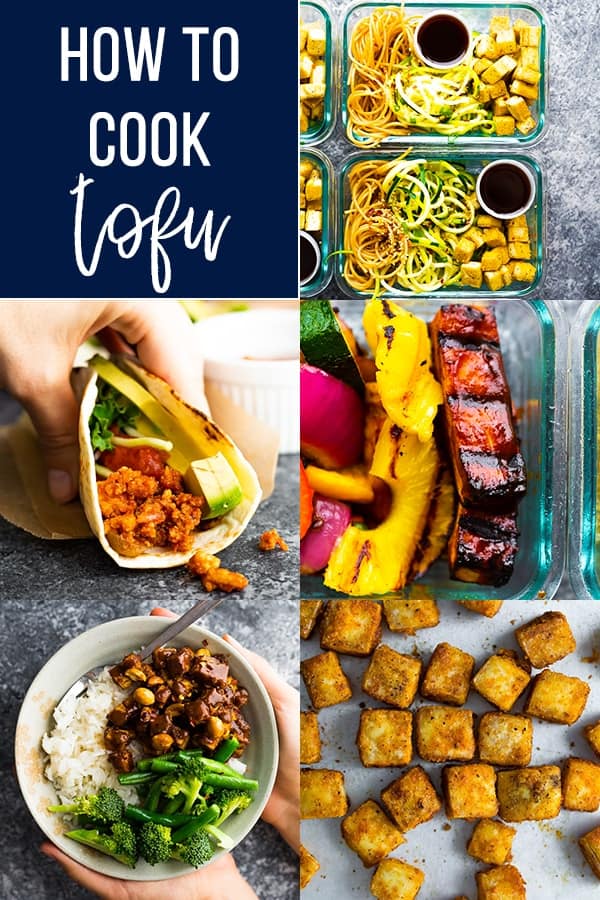 Tofu is affordable, keeps well in the fridge (and is perfect if you forget to thaw something out), and has lots of protein while being light on calories.
But. Tofu has a bad rap, and I myself avoided it for quite awhile, because when you don't do tofu right, it is bland, spongey, and unappetizing.
Today, we're avoiding all those issues! I'm sharing how to cook tofu, and lots of tips to help you get it just right.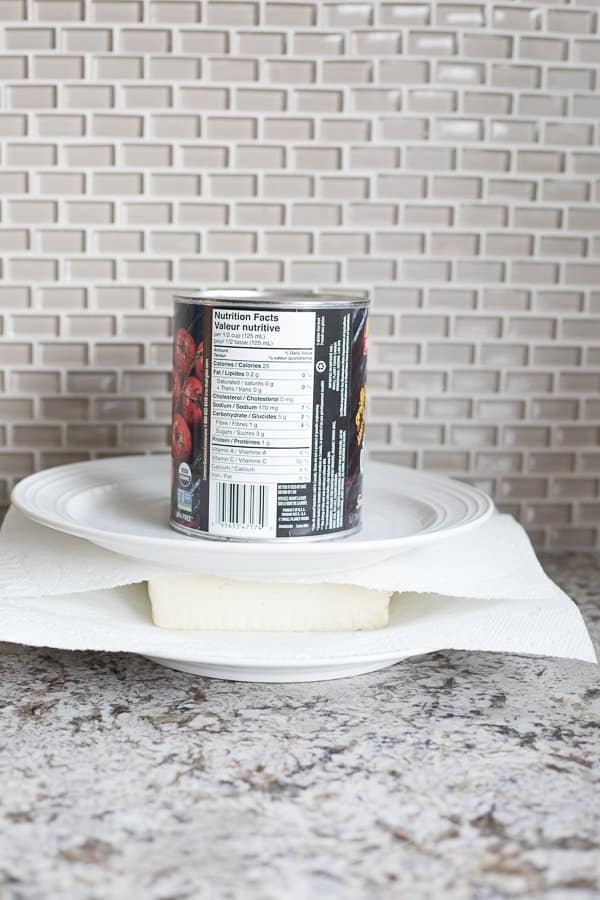 How to Press Tofu
For any recipe where you want the tofu to retain it's shape and get a 'crispy' texture, you are going to need to press the moisture out.
You can purchase a tofu press
, or you can make do with what you have on hand: two plates, some paper towels, and a heavy (28 oz) can.
Here's how to press tofu:
sandwich your extra firm tofu between two plates layered with paper towels
place a heavy can or object on top
press for 30 minutes or more
Do I always need to press tofu? No!
For any recipe with tofu crumbles (like a Tofu Scramble or Tofu Taco Meat), you don't need to do this step.
For soups or curries or 'wet' dishes like this Tofu Tikka Masala, you can also skip this step.
Do not press silken or soft tofu, stick with firm or extra firm tofu only.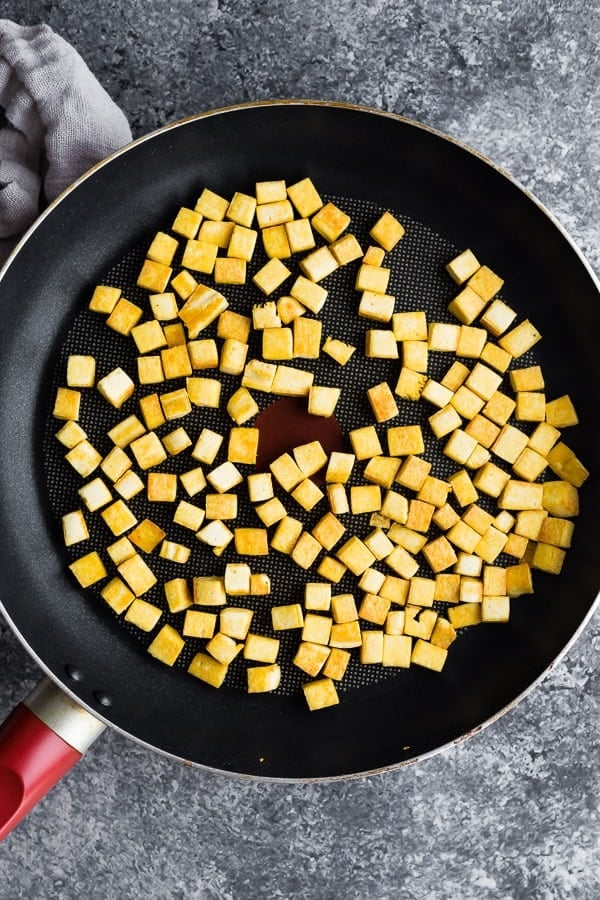 Pan Fried Tofu
Pan-fried tofu gets a nice, crispy texture and goes great with a sauce. Through trial and error, I've found that we enjoy the small cubes (around ½ inch cubes) best for taste & texture, and they cook more quickly as well.
Here's how to make tofu in a pan:
press extra firm tofu (see above)
cut into ½ inch cubes
heat olive or avocado oil in a in a skillet (I prefer cast iron enamel as it really helps the tofu get crispy)
add tofu, season with salt & pepper and sautee for 15 or so minutes, until golden and slightly cripsy on each side
toss in a sauce if you'd like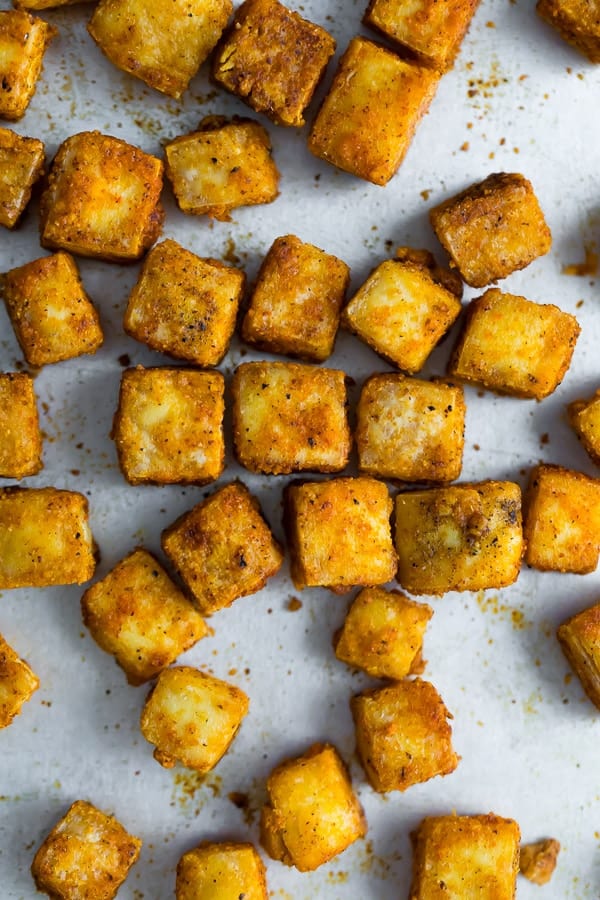 Baked Tofu
If you have a little bit more time, I'd recommend baking your tofu! It gets such a great, crispy texture, and these little cubes are gobbled up by everyone.
Here's how to bake tofu:
press extra firm tofu
cut into ½ inch cubes
toss in olive oil, then cornstarch, then a spice blend
bake at 350°F for 30-45 minutes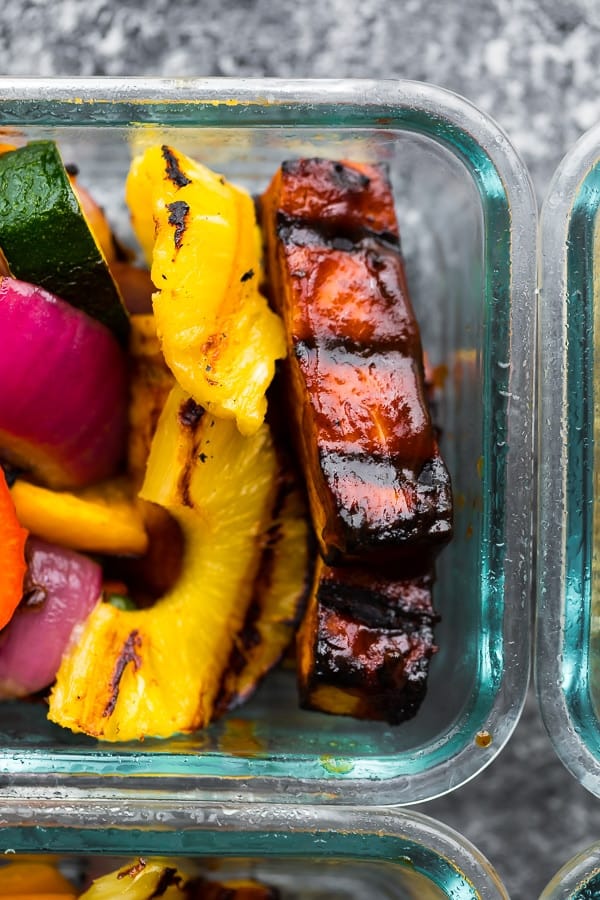 Grilled Tofu
Grilled tofu is quick to cook and is perfect slathered with barbecue sauce! I prefer cutting the tofu into sticks for grilling because slabs taste too much like 'tofu' for me. The sticks have good coverage with barbecue sauce and get a nice char on each side.
Here's how to make tofu on the grill:
press extra firm tofu
heat grill to 400°F
cut tofu into sticks (or whatever shape you'd prefer)
grease the grill
grill tofu sticks for 3-4 minutes per side, brushing with barbecue sauce as you flip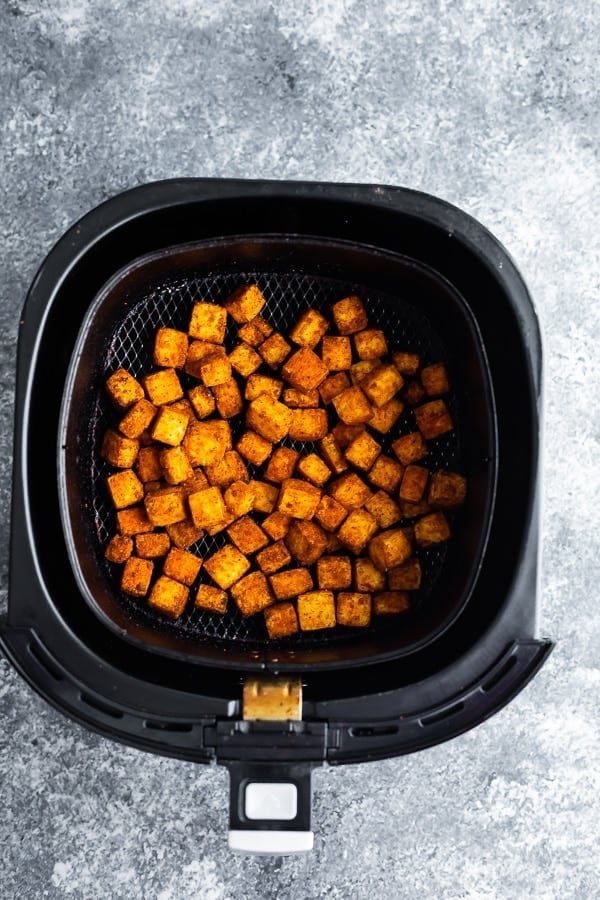 Air Fried Tofu
The air fryer might just be my favorite way to cook tofu because it's so dang fast and it gets so dang crispy!
This is the air fryer
I own, it easily fits a whole block of tofu and would probably fit even more.
Here's how to make tofu in the air fryer:
press extra firm tofu
cut into ½ inch cubes
toss in avocado oil, then cornstarch, then a spice blend
cook at 390°F/200°C for 13 ish minutes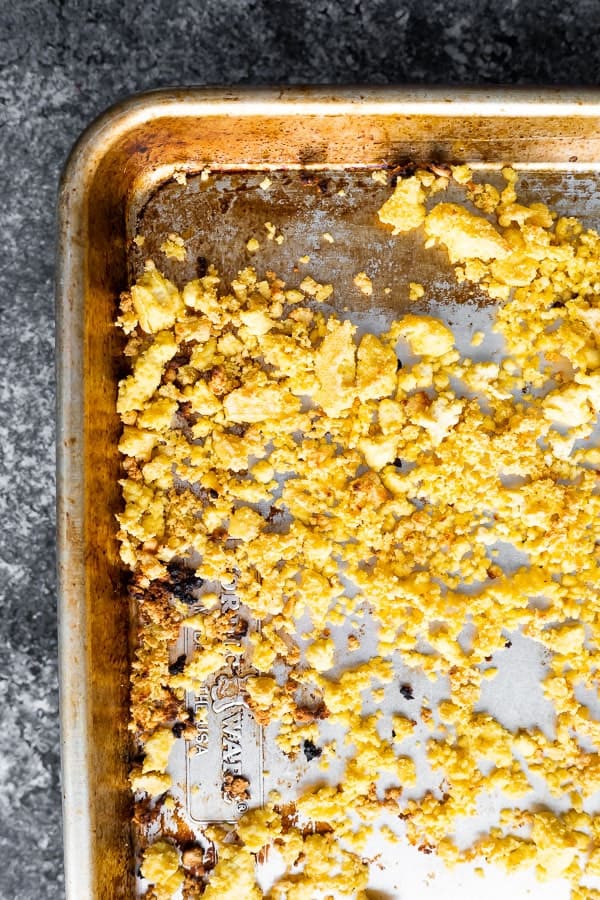 Crumbled Tofu
The best part about crumbled tofu is you do not need to press it! Depending on what your end goal is for your crumbled tofu, the cooking method will differ.
for soft 'scrambled eggs' texture, you will pan fry. See full directions in this Tofu Scramble.
for chewier 'ground meat' texture, you will broil. See full directions in this Tofu Tacos recipe.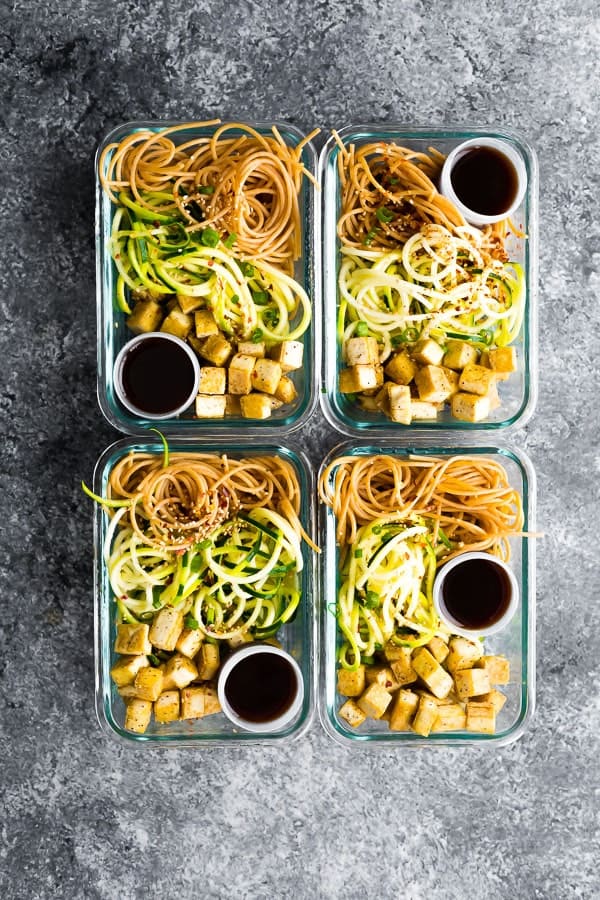 Meal Prep + Storage
There are a number of ways you can meal prep tofu, but you need to know that crispy tofu will not stay crispy after sitting in the fridge.
press your tofu ahead- sometimes I press it out a few days ahead (I haven't done this more than 2 days ahead, but it may work)
marinate your tofu- I like to let it sit overnight-2 days in one of these 7 chicken marinades
cook it ahead and portion out for lunch- it won't stay crispy but it does maintain a 'chewy' texture. Also works great for tofu scramble and tofu taco meat.
Recipe card