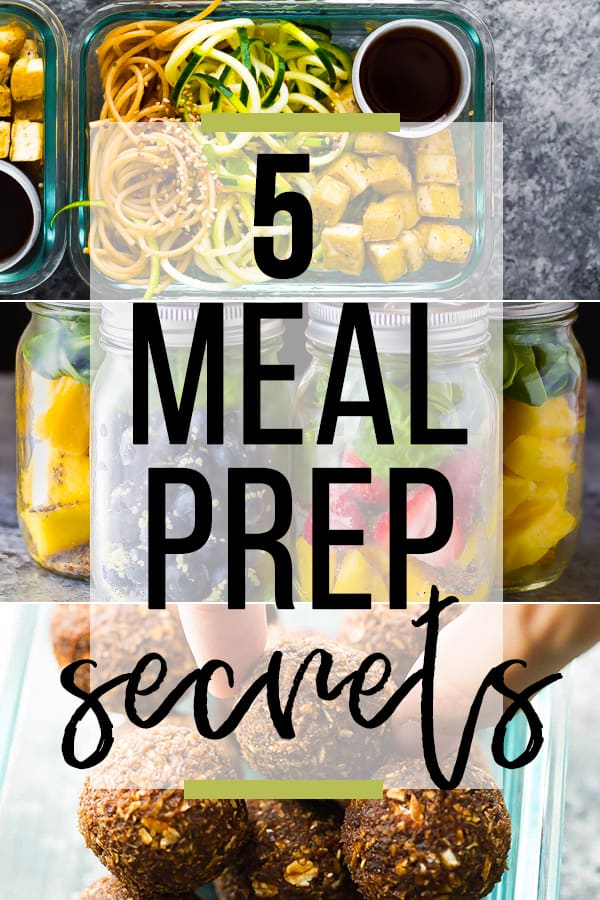 I found meal prep while juggling (more than) full time work and a toddler. My meals were a total mess until I found meal prep...you can read all about it here.
With years of meal prep experience under my belt now, you can probably guess that I have made my share of mistakes. I want to share the secrets that I've learned along the way, so you don't have to make the same mistakes, too!
Let's talk meal prep secrets!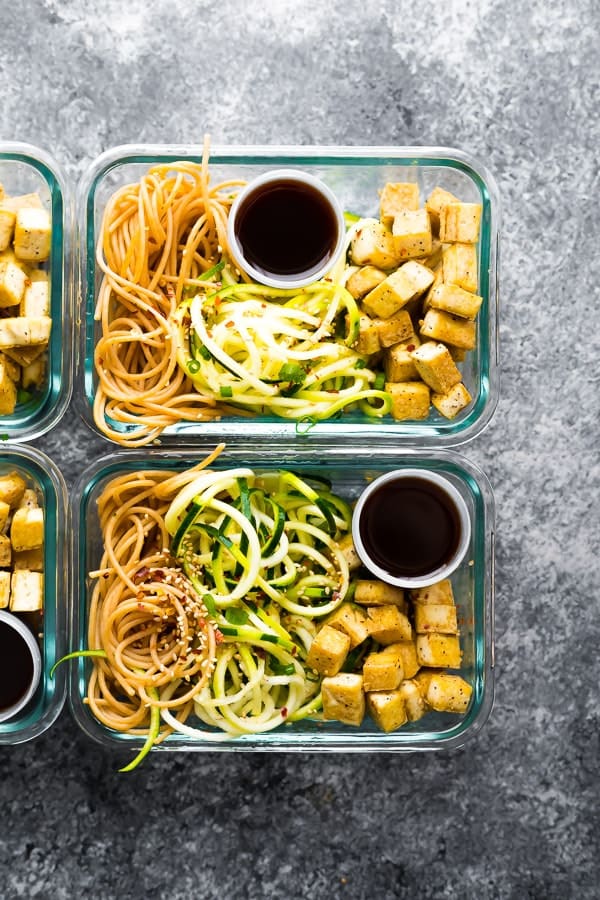 1. You don't have to prep all your meals ahead
When I started meal prepping, I was SO intimidated. On Instagram I saw everyone's neatly laid out containers, and I thought I had to prep my breakfasts, lunches, dinners, snacks, everything.
I thought 'I can't do that'! It looked way too complicated.
My secret? You can start small and still feel some very big benefits from meal prep.
pick one meal and prep that ahead (I started with my breakfasts!)
chop up some veggies for a side dish this week
put some chicken in a freezer marinade
I promise you, that even just spending 5-10 minutes doing one of these tasks will have you thanking yourself later in the week.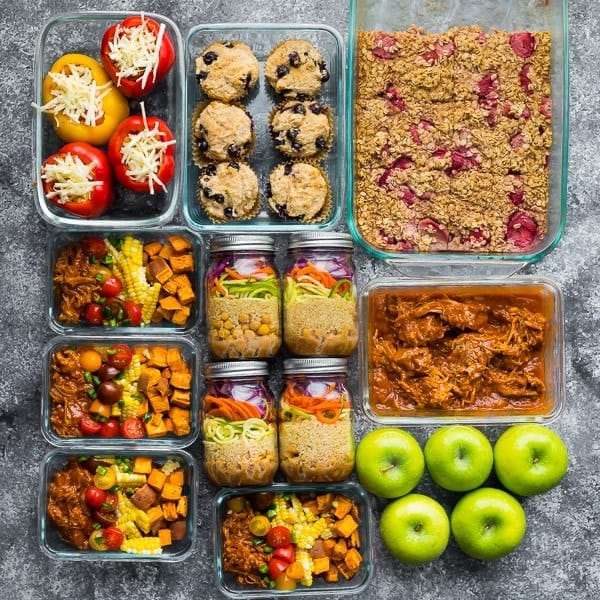 2. You don't need to do one big meal prep session
Another misconception is that you need to do all your meal prep at once. Well guess what? That is not how I meal prep.
With two little kids, I definitely do not have hours to spend in the kitchen on Meal Prep Sunday.
My secret? I don't do one big prep session. Here's how I meal prep these days:
when I find I have 5 minutes, I'll throw some Steel Cut Oats into the Instant Pot
when I'm cutting vegetables for dinner, I will chop extra and store in the fridge for later
or I will double up our dinner and portion out leftovers for lunches
I will squeeze some prep in when I have 30 minutes to spare here and there over the course of the week
If time is an issue for you, too, check out this post I wrote on 60+ Ways To Meal Prep When You Don't Have Time!
Some ideas: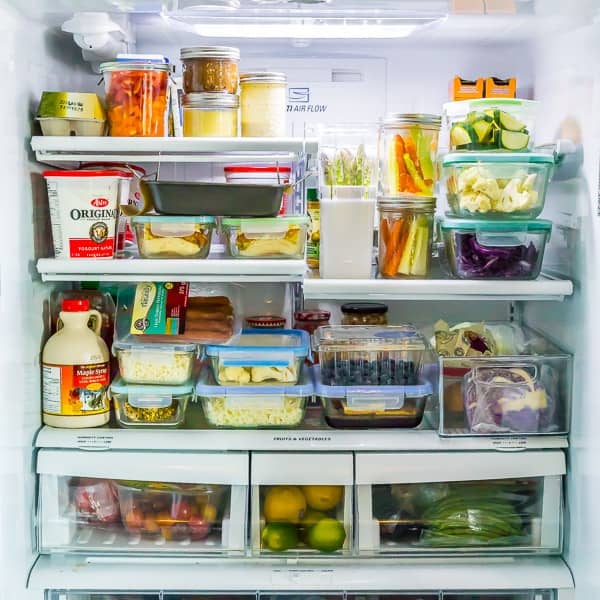 3. You don't have to cook full meals
When I started meal prepping, I had the impression that all meals were cooked ahead of time, but that just isn't true! For some people, the best option is to prep meal components, such as vegetables, a batch of protein or grains, or even a sauce.
My secret? When I'm in a rush, sometimes I won't pre-cook any meals, but just prep meal components.
Some of my favorites:
wash & chop kale, romaine lettuce and cabbage
chop cauliflower, broccoli, carrots
cut up veggie sticks for snacking
cook a batch of grains
cook a batch of protein to use in meals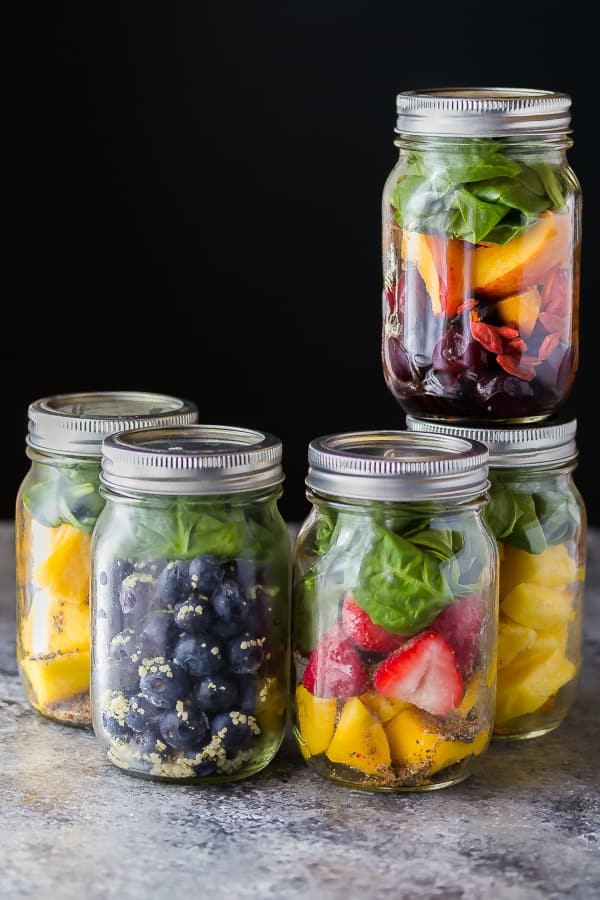 4. You may already be meal prepping and you don't even know it
Have you met leftovers? They might not sound glamorous but leftovers can be your best friend!
Like I mentioned before, if you struggle to find the time to meal prep, why not just double or triple your dinner recipe, portion out your leftovers, and either enjoy for lunch for the rest of the week, or add freeze them to build up a freezer stash?
If you are strategic with your leftovers, you can meal prep and barely even notice that you're doing it.
My secret? Sometimes I don't have time to meal prep and I lean on leftovers. Here are some of my favorite meals to double up:

5. You do not have to eat the same thing over and over again
This is the question I hear time and time again. The best way to be efficient in the kitchen is to bulk prep, but no...you do not necessarily have to eat the same thing over and over.
My secret? We do not eat the same thing over and over again.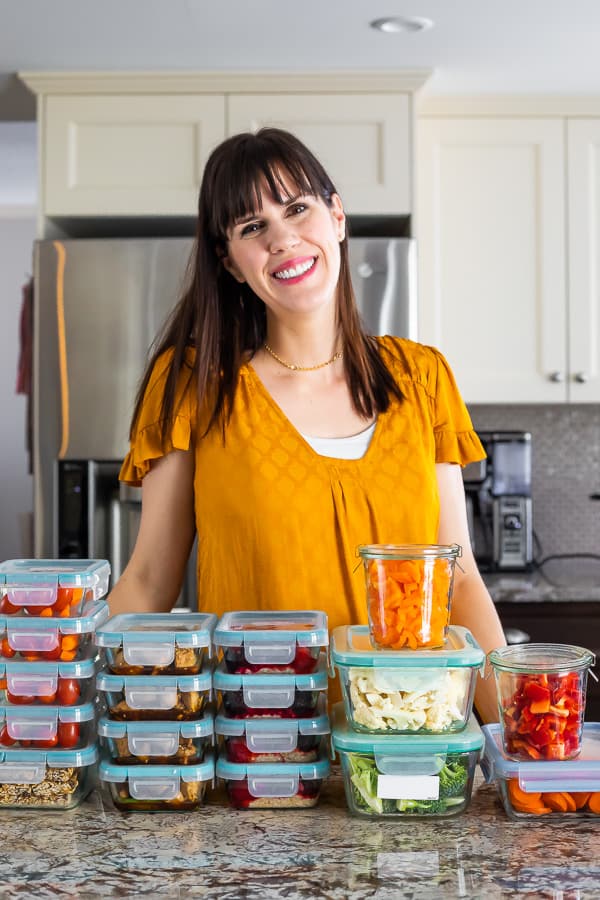 BONUS: The biggest benefit of meal prep is
PEACE OF MIND! Yes, you will save money. Yes, you will eat healthier. But for me, and for so many others, the benefit is not having to think about your next meal. Not needing to worry about what you will make for dinner, or breakfast or lunch.
Just reach into your fridge and pull it out. Ahhhh.
My secret? I meal prep for peace of mind.
I hope these secrets have helped meal prep feel a bit less intimidating! Let me know if you have any questions.
Take care,